Scallops are an easy way to escape from the ordinary and try something new and exciting in your own kitchen. We all know that seafood is very tasty, but, also it is very good for our health. Our opinion is that we have to consume this kind of food at least one or two times in a month because it has so many things in it that are useful for our body.
Today we have made a fantastic article that contains ten incredible recipes with scallops only. They are really easy to make, you just have to follow the instructions step by step and you will manage to cook every one of them if you like.
Take a look at this exquisite list and we are sure that you will pick some of these scallop recipes and that we will gain your trust in no time!
Seared Scallops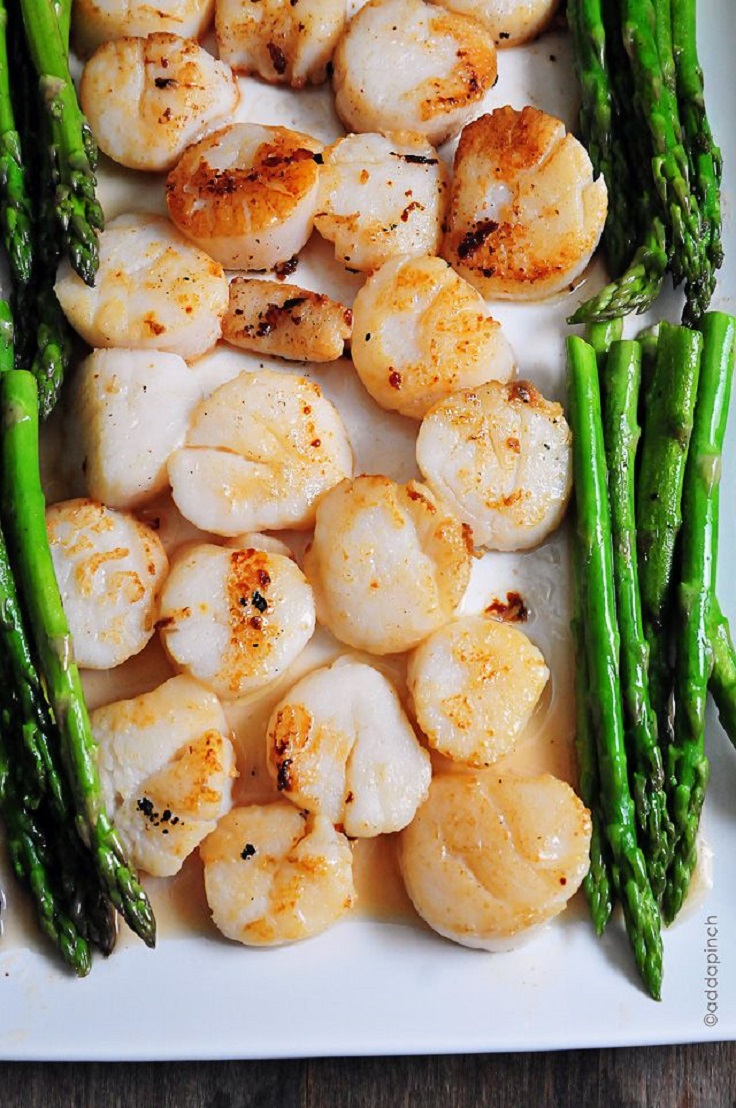 Recipe via addapinch.com
You have to try the classic seared scallops recipe, it's the easiest way for everyone at the start. Surprise your loved ones at your home with something really different and have a nice dinner!
Pan-Seared Scallops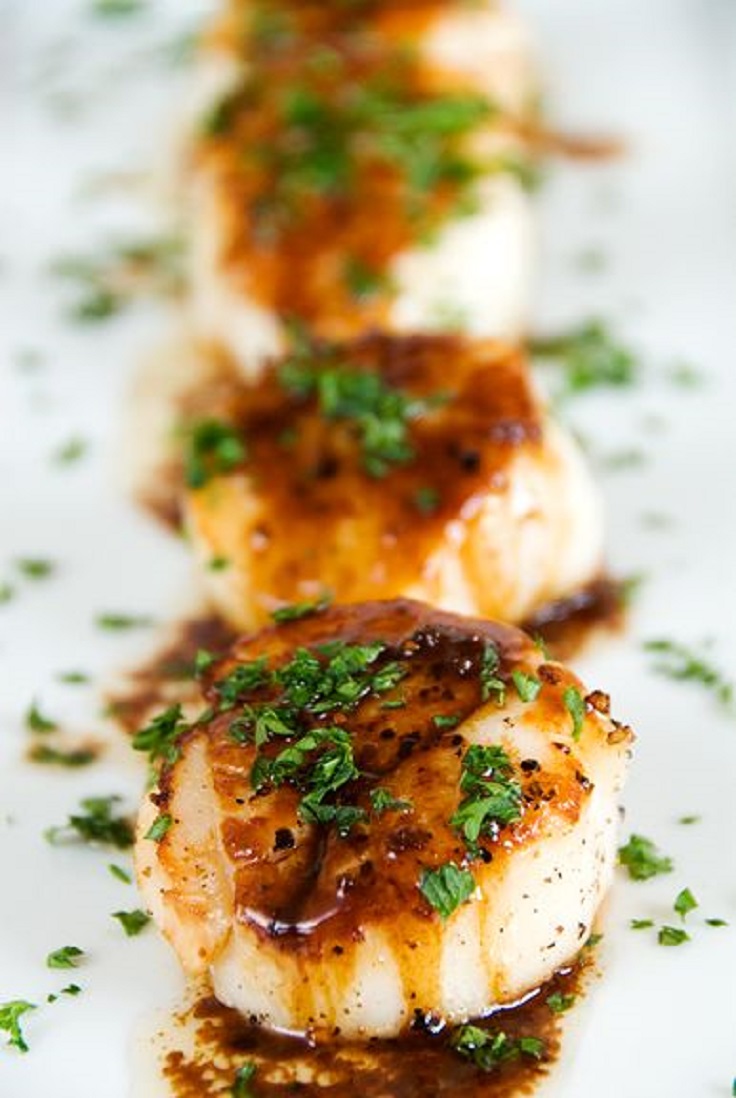 Recipe via userealbutter.com
We can continue with a nearly similar idea like the pan-seared scallops specialty and try a little more to make something amazing at your own kitchen, just follow the instructions in the link below.
Bacon-Wrapped Scallops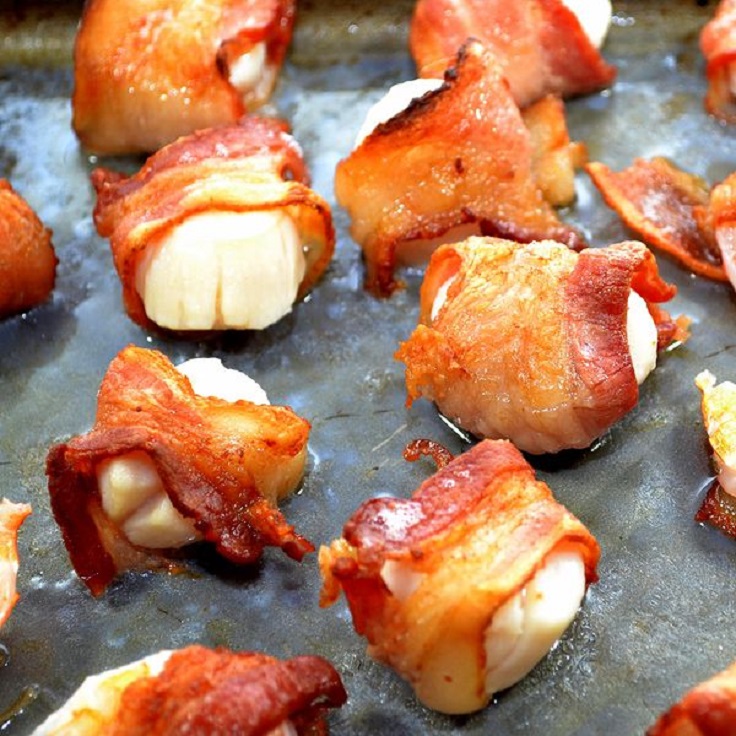 Recipe via grandmotherskitchen.org
Everything goes along with the famous bacon that every one of us really loves. So, bacon-wrapped scallops are maybe the best choice for some of us, depends on our taste. Start with cooking right away!
Creole Scallops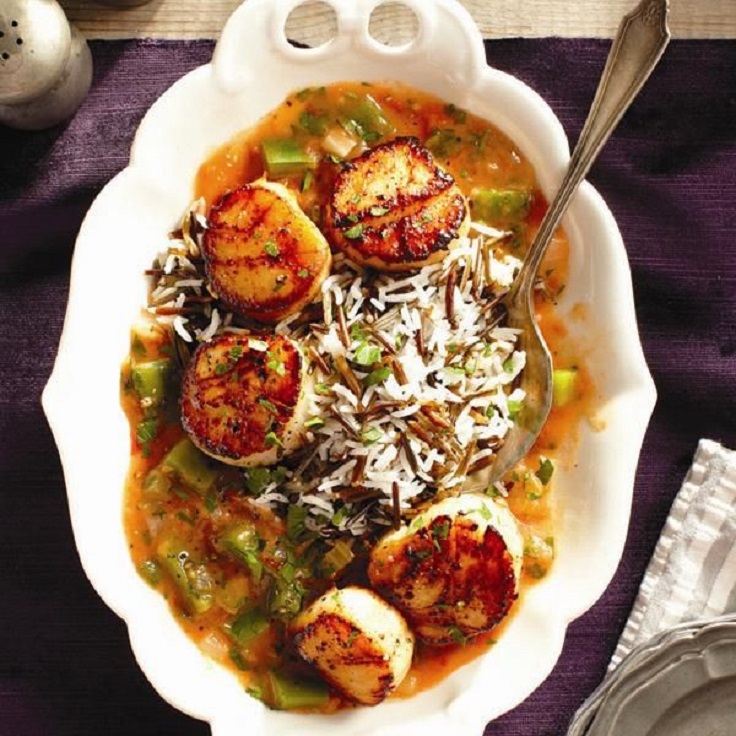 Recipe via chatelaine.com
A dish full of different kinds of vegetables and little chicken meat mixed with the scallops is a very original way to make a perfect dinner for the people you love the most. Enjoy cooking this recipe and bon appetite!
Rosemary-Skewered Scallops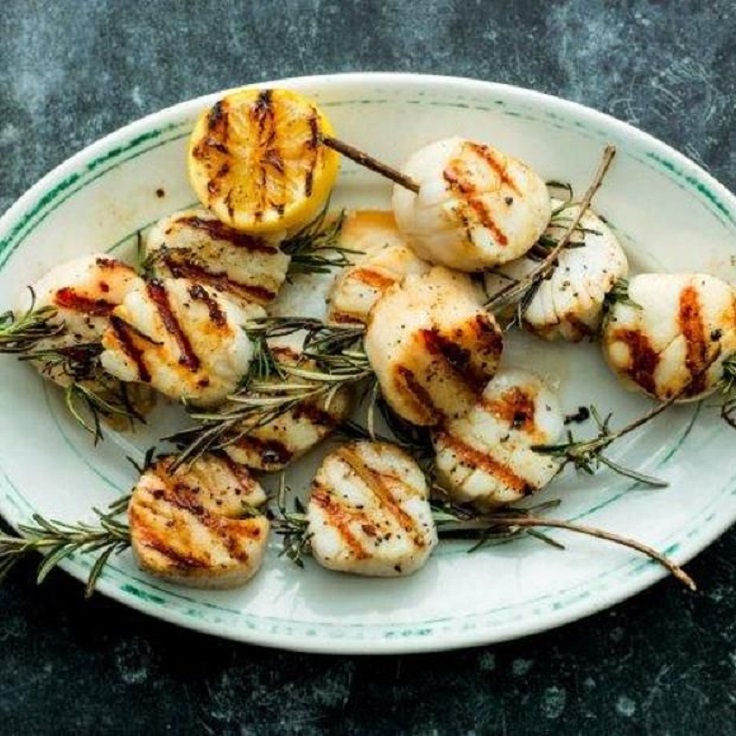 Recipe via foodily.com
Rosemary can only do good things for every delicious main dish that you will put it in. Try and cook the simple, but very tasty rosemary-skewered scallops recipe by following the instructions from the link below.
Parmesan-Crusted Prosciutto-Wrapped Scallops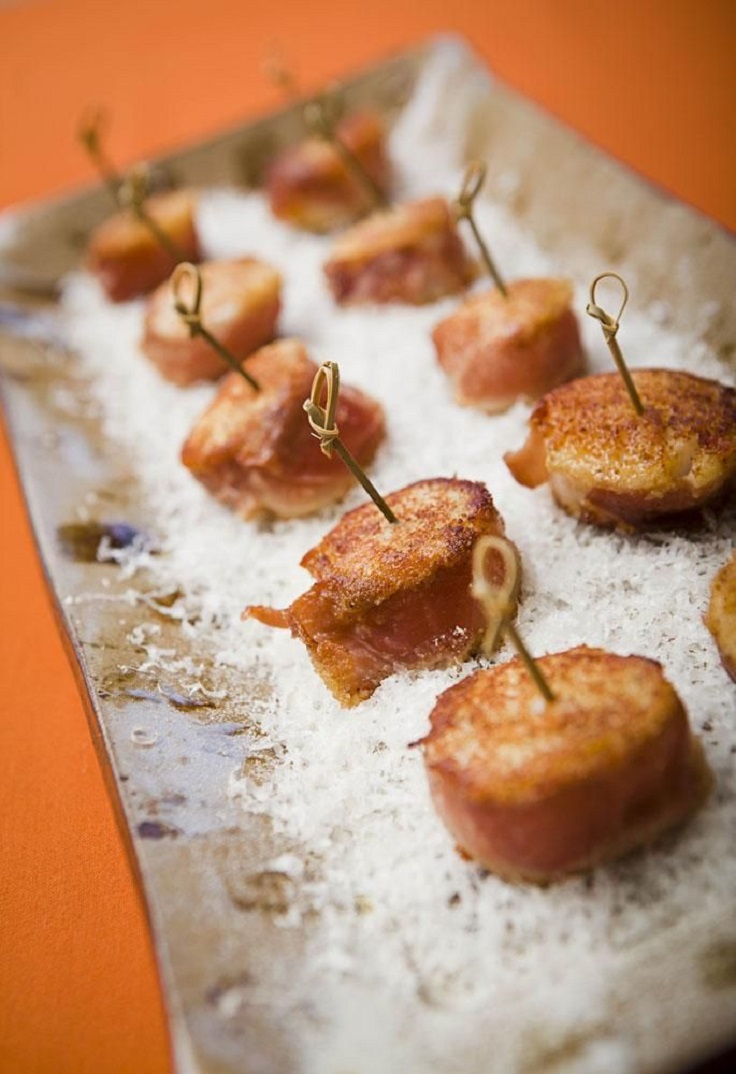 Recipe via parmesan.com
We think that scallops mixed and crusted with parmesan and prosciutto is one of the best and tastiest ideas of all 10 on this fantastic list. You must try and cook this kind of scallop recipe and see for yourself!
Garlicky Lemon Scallops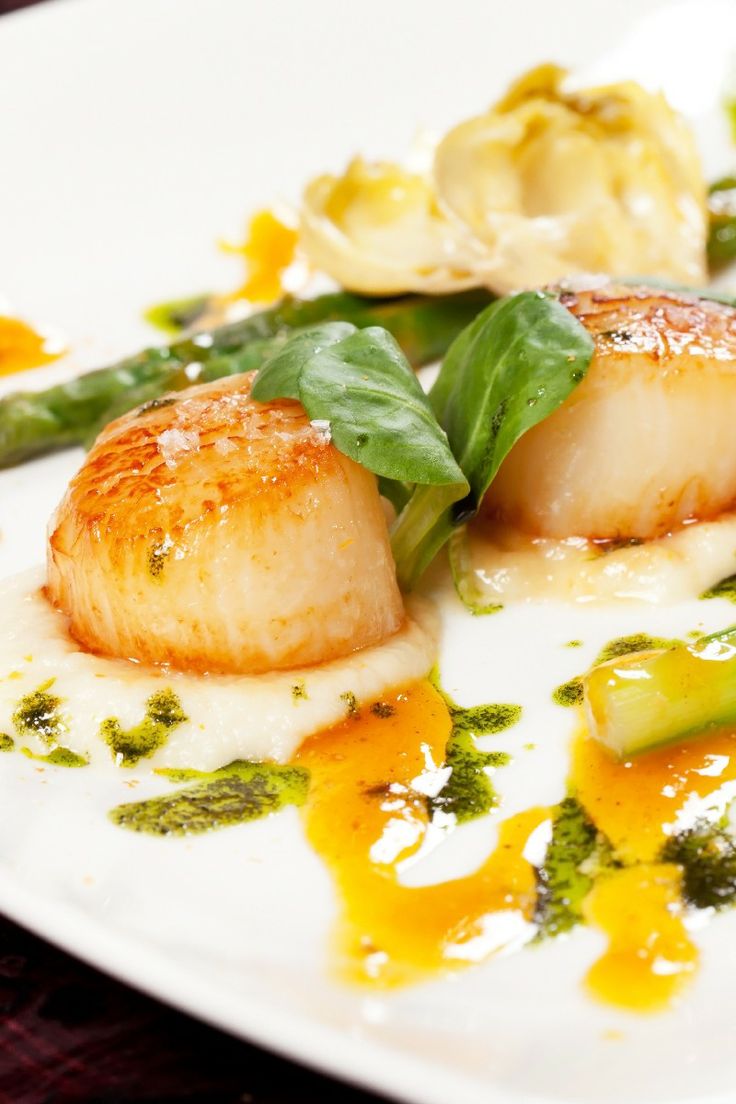 Recipe via kitchme.com
The sharp taste that gives lemon and garlic mix is a reason to look really carefully at the garlicky lemon scallops recipe and maybe to try and cook it for the next dinner at your home!
Lemon Herb Scallops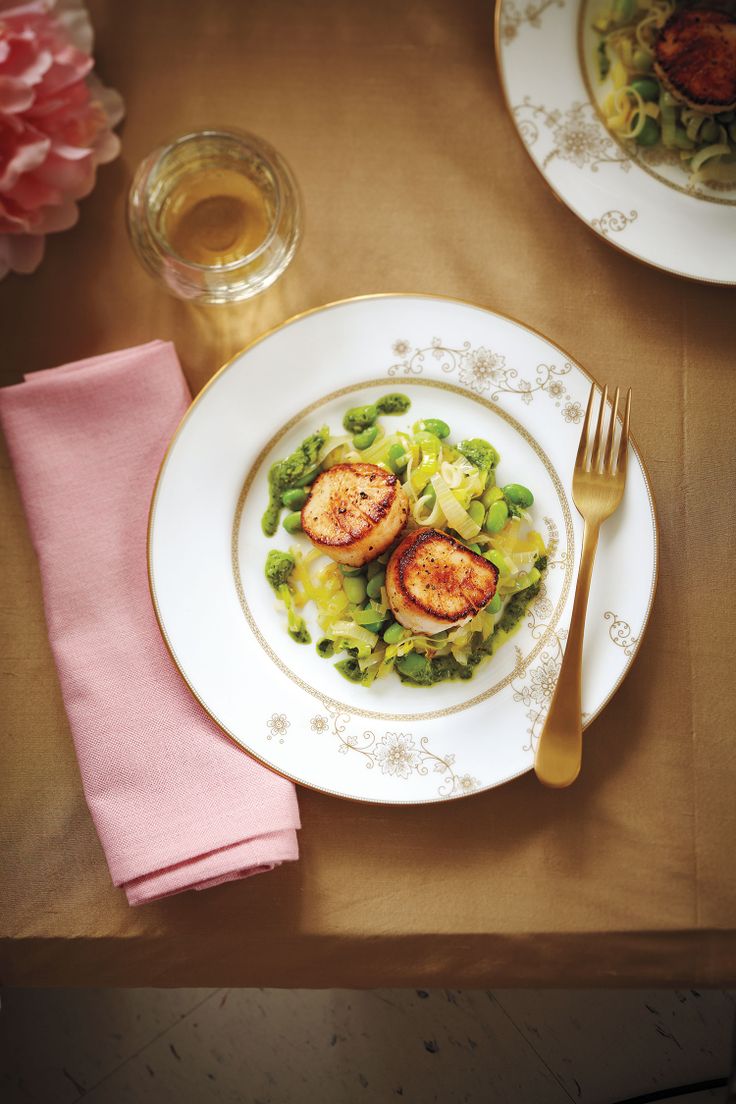 Recipe via canadianliving.com
You can see from the headline that we are at our healthiest idea and one of the best recipes on the list. We are always trying to have a few healthy choices in every article that we are making and the lemon herb scallops recipe is one of them for sure
Scallops with Crowdie and Ayrshire Bacon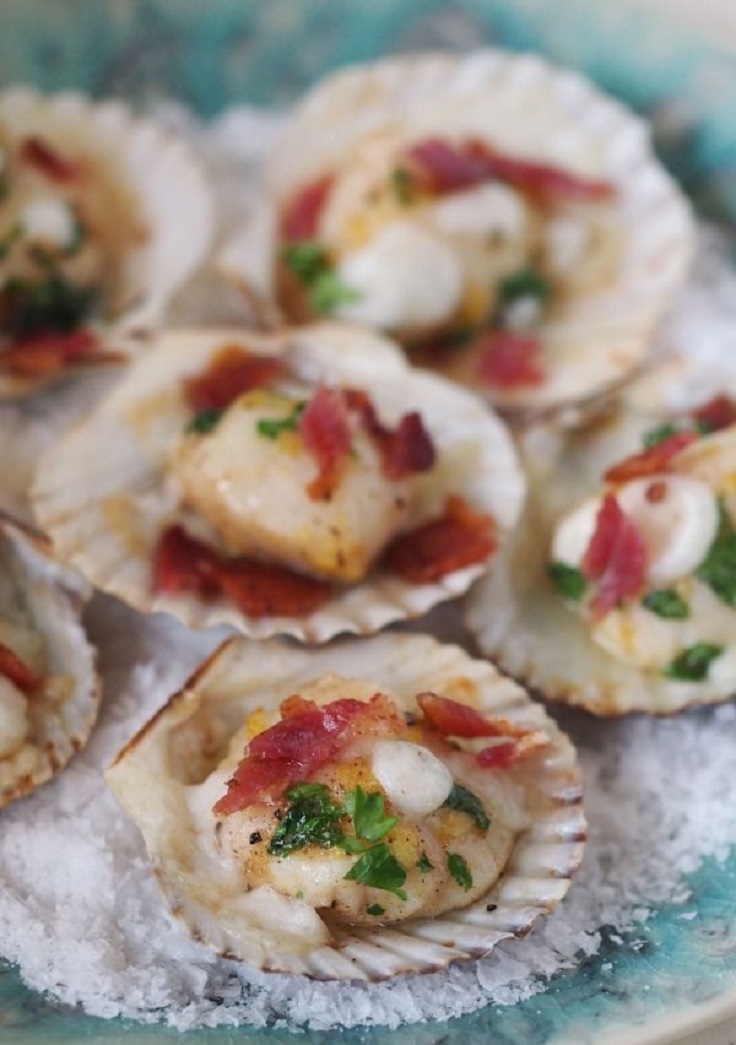 Recipe via larderlove.com
We are sure that everyone will be curious to see what kind of scallop specialty can be made in a real Scottish way. Take a quick look at the instructions in the link below and see if you can cook the scallops with crowdie and ayrshire bacon recipe on your own!
Seafood Paella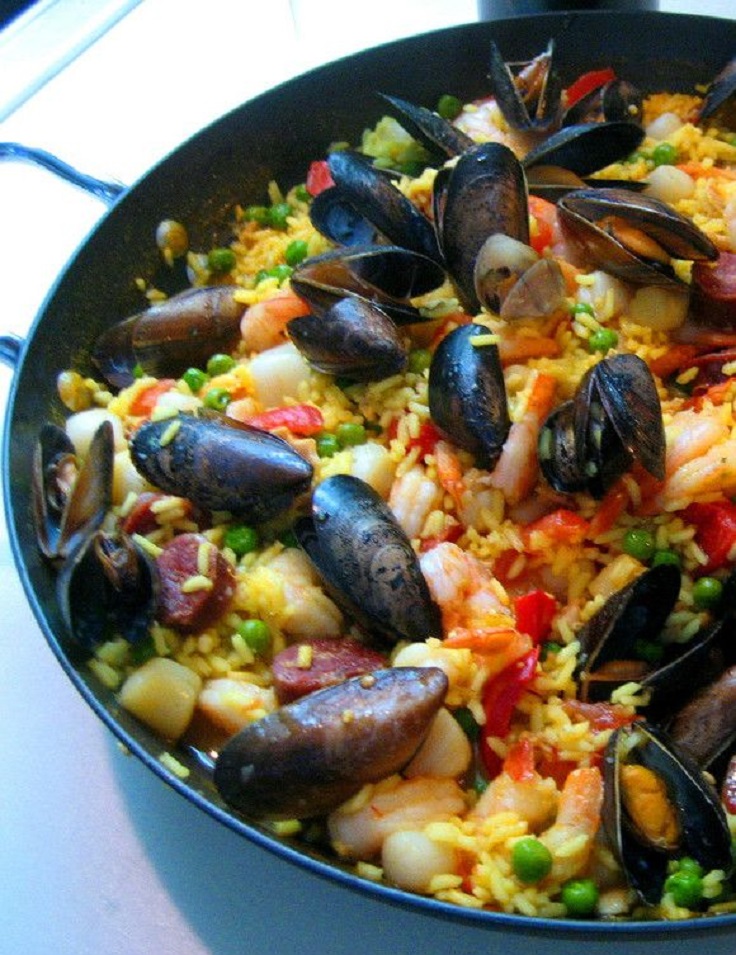 Recipe via thetwentyten.com
A really tempting recipe at the end of our list of best scallop specialties that it's made with many other seafood types and various vegetables besides the main ingredient, the scallops. Seafood paella is the best way to end our magical journey. Enjoy!