Those who admire the simplicity and beauty of the Scandinavian design know that it's hard to have just one room organized according to it – once you make a whole room like that, you will want to make the others as well!
The calming, clean atmosphere that the home has with this style is amazing, so if you were wondering how it needs to look like, we are offering you ten ideas that will inspire you. These kitchen ideas will make you do a makeover as soon as possible!
1. Geometric Figures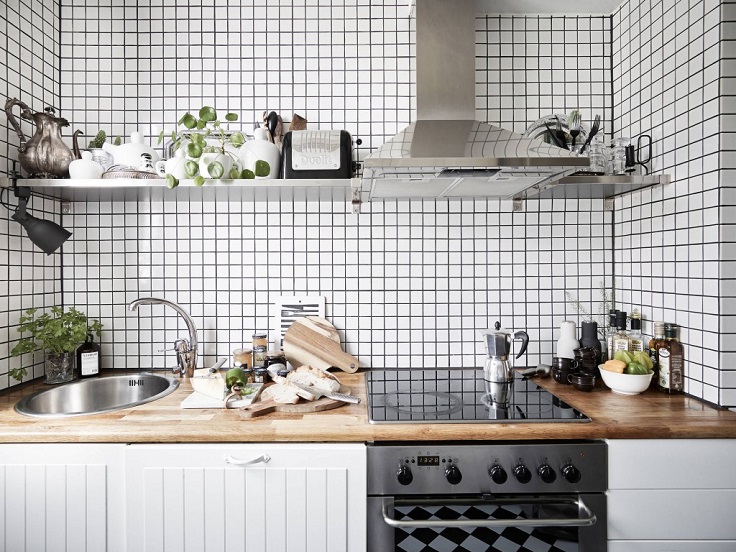 via decordots.com
Using geometric figures is what makes this style so special. No matter if it is a wall painting, a table or in this case – kitchen tiles, the Scandinavian design encourages using shapes. They make the room playful and keep our attention away from the usage of just one color for the whole room, mostly white.
2. Textures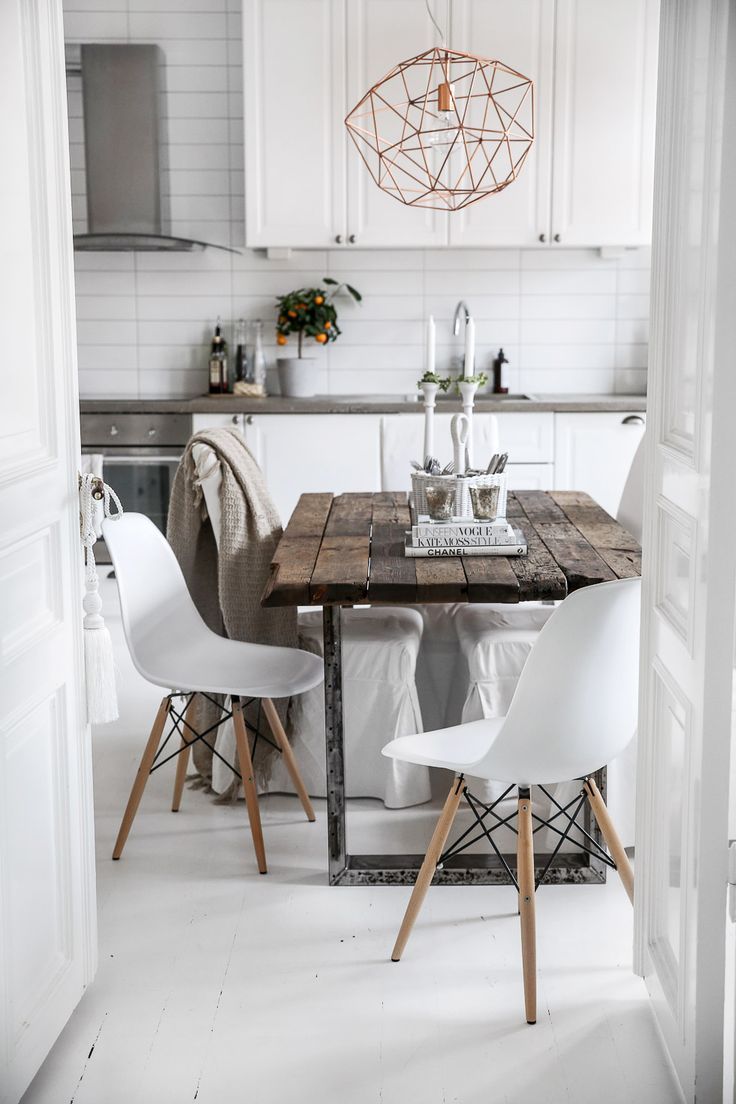 The Scandinavian design includes an experiment with different textures at once. It can be really interesting to see how that turns out and if you choose carefully, it will be such a classy kitchen! Just take a look at this kitchen – the table, the chairs, the lamp, the floor – they all have different textures.
3. All White
White is the most popular color when it comes to Scandinavian design. The walls are almost always white, and most of the furniture as well. If you're the kind of person who likes this color so much and thinks that white walls aren't enough, take a look at this kitchen for example – you can literally count the few items that aren't white!
4. Wood
One of the materials that are most often used in Scandinavian design is exactly wood. From floors to chairs, there is a lot you can cover with wood and is going to look so amazing! This might not be the cheapest option, but it is definitely going to be a worthy one.
5. Accent Colors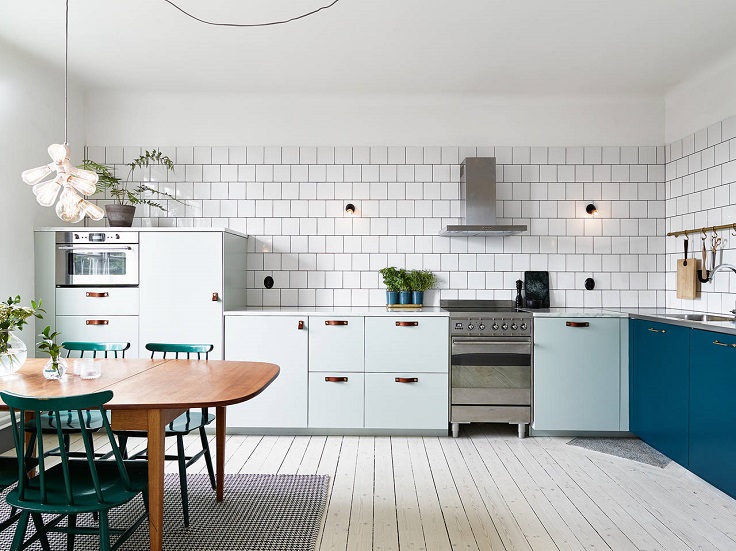 via michitecture.com
When you have the whole room painted and decorated in white, you might feel like you need a color or two to make a total difference in the kitchen. That's why you can pick colors that will have the role of an accent in the room and bring some life in it. Take this kitchen, for example – the chairs are green, and two of the cabinets are blue.
6. Lamps
What kind of lamps are you going to choose is very important too – even the smallest of details are important when it comes to the Scandinavian design. You will often notice that the lamps being used are very creative and represent a certain geometric figure or other shapes. Take some inspiration from these diamond-shaped lamps!
7. Plants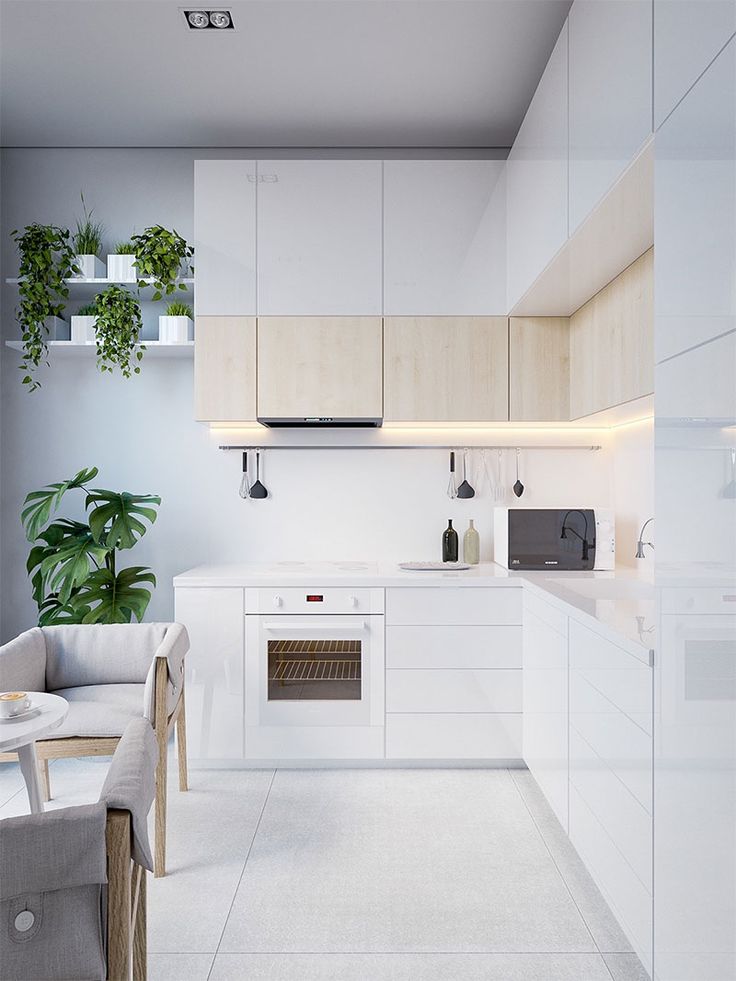 via dreamhomeinspiration.com
Instead of just a vase with flowers, add more plants to your kitchen. Greenery plays an important role in Scandinavian design as it gives a touch of Nature and can work to add color to the already white look of the kitchen. Some of the most popular houseplants are succulents, snake plant, ficus, and English Ivy. 
8. Neutral Palette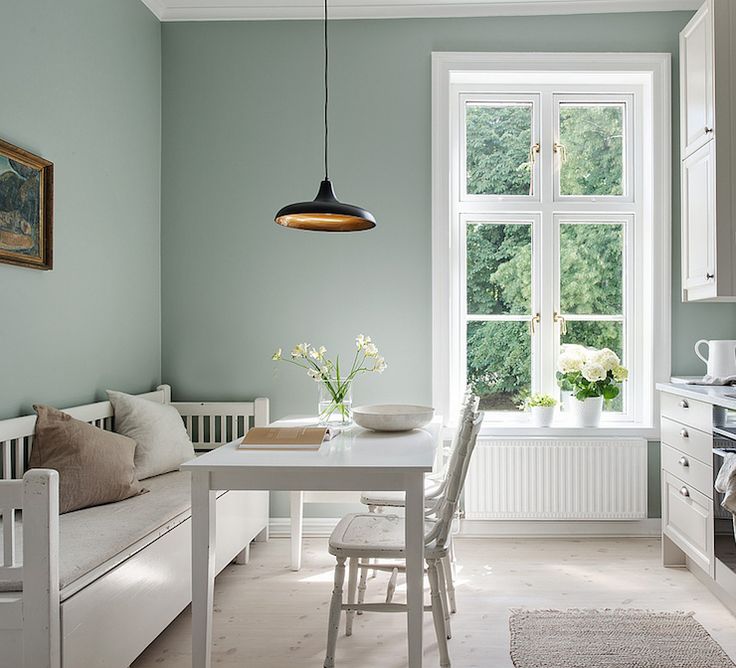 via lascositasdebeacheau.blogspot.com
Using a palette of neutral, Earth colors is quite popular in Scandinavian design. They create a calming and clean atmosphere, making them such a good idea for a kitchen design. Go for pastel colors such as baby blue or mint and grey.
9. Black&White Theme
via deavita.fr
Black and white are the two most important colors when it comes to Scandinavian design. Completely opposite of each other, these two make a great combination for every room, not just the kitchen. Here you can experiment with the kitchen tiles, the floor, and the kitchen cabinets. It creates an elegant and classy look!
10. Art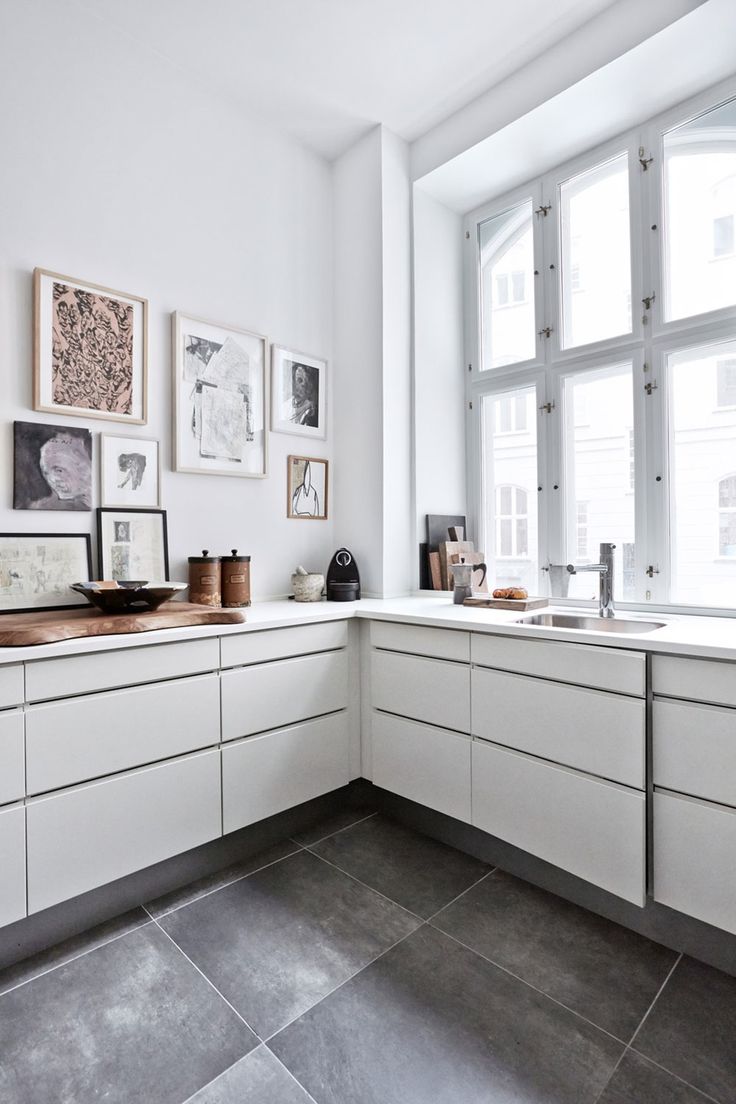 via bo-bedre.no
When decorating a kitchen, many people don't go for art as an option, and even if they do, they put food painting to fit the purpose of the room. However, having the same art in the kitchen that you would have in your living room is completely fine when it comes to the Scandinavian style! So, if you're an art lover and feel like you can't have enough of it, feel free to place some art in the kitchen!