We all use the sour cream daily, for making so many different recipes. It can be used for making salty, sourly and even for sweet recipes. The regular one contains about 20 percent butterfat, while the lighter or reduced-fat sour cream contains about 40 percent less because it is made from a mixture of milk and cream rather than just cream, while the fat-free sour cream contains no cream at all.
If you ask us, we use the sour cream the most for making various pasta sauces, and for making fruit cakes. What do you use it for? Below you will find the 10 most delicious recipes which without the sour cream, wouldn't be so succulent and luscious. Enjoy!
Baked Haddock with Dill-Sour Cream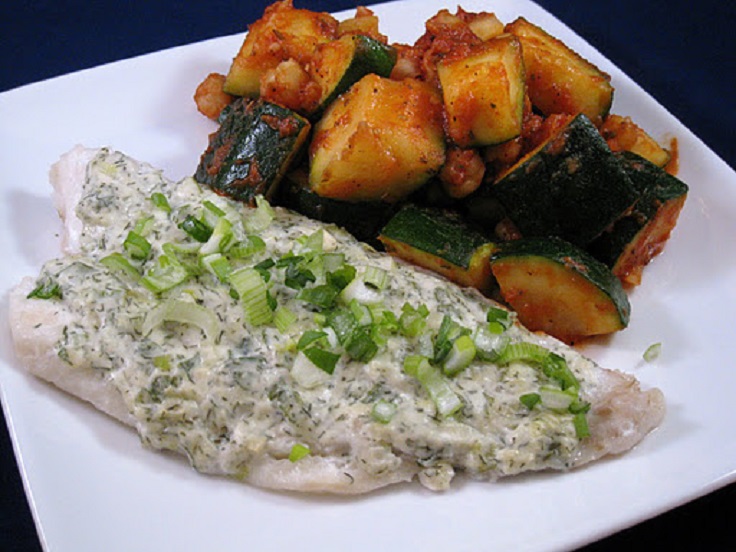 Bake it for about 15-18 minutes on preheated oven to 375 F or until firm and opaque in the center. Sprinkle with remaining scallions before serving.
Sour Cream Chicken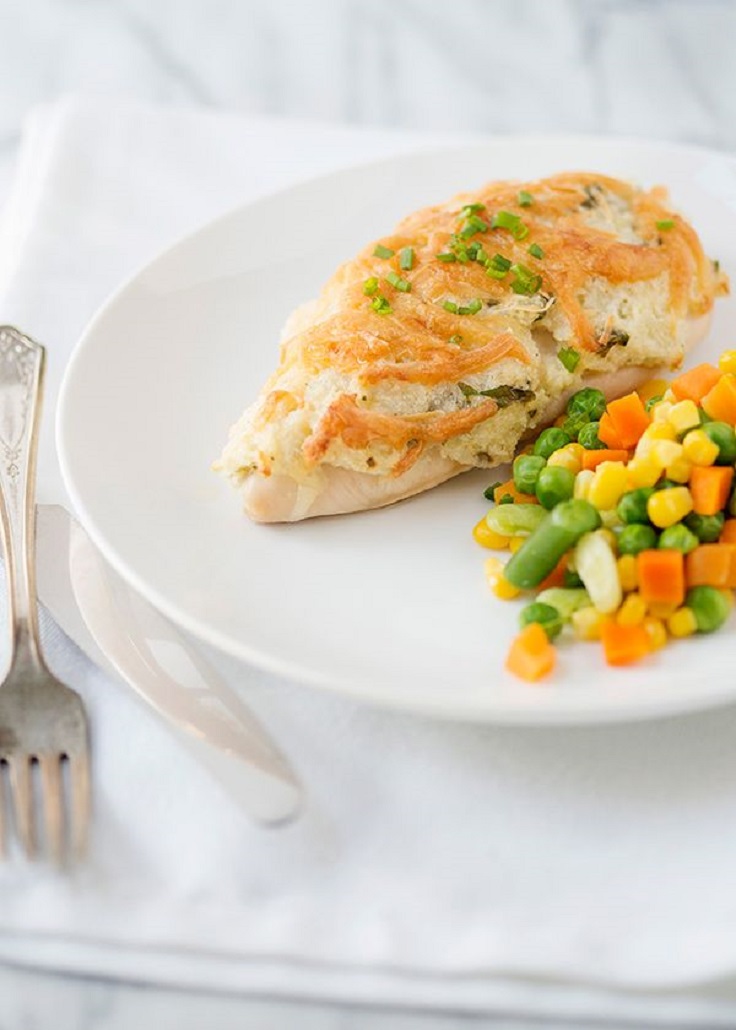 via bakedbree.com
Mix together sour cream, garlic, lemon zest, salt, pepper, chives, and parsley. Spread the sour cream on the chicken, and cover it with Parmesan and bake it.
Sour Cream Rice Bake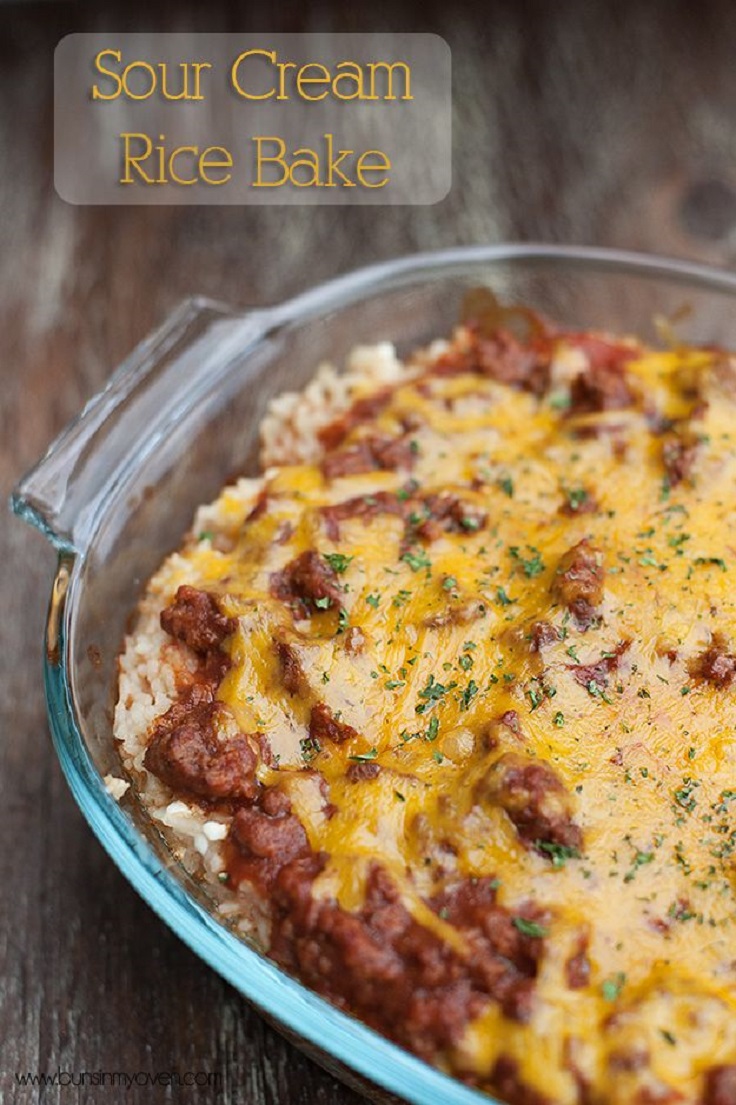 via bunsinmyoven.com
The dish is mix of ground beef, rice, cottage and cheddar cheese, tomato sauce and sour cream. This Sour Cream Rice Bake is ridiculously easy to make, with just six ingredients.
Sour Cream Tart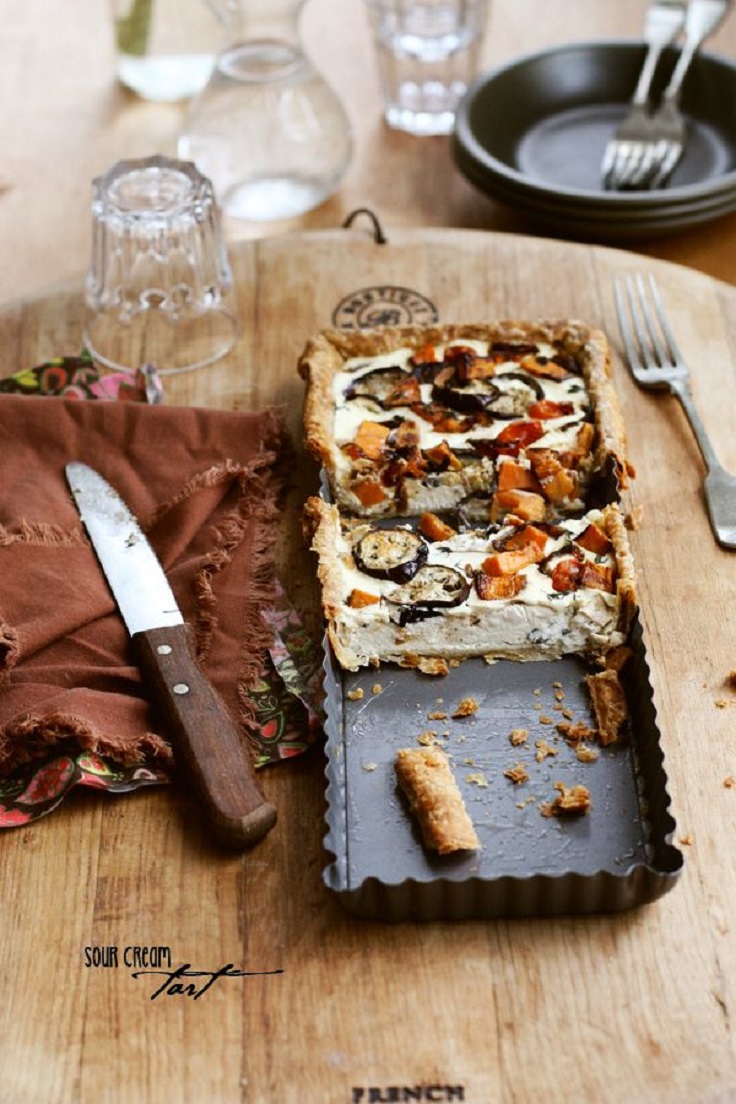 via cookrepublic.com
With just looking at the picture, we get hunger. Maybe you will need more time to make this tart (about 120 minutes) but it's worth it and you will ask for more, so we suggest you to make a little bit more than the usual quantity you make for anything you are cooking.
Sour Cream Noodles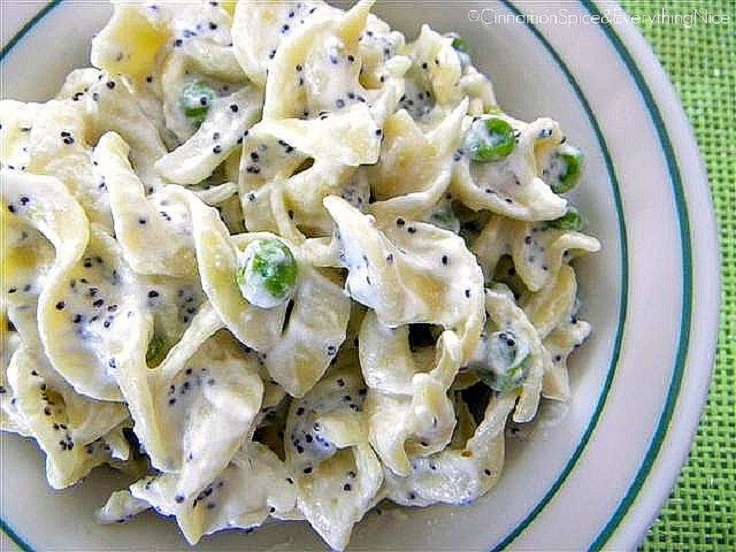 via cinnamonspiceandeverythingnice.com
Noodles go perfect with sour cream sauces. We love it. It's one of our favourite pasta recipe. It's classified as side dish, but it can be also substitution for whole main dish.
Zucchini Scones with Sour Cream Glaze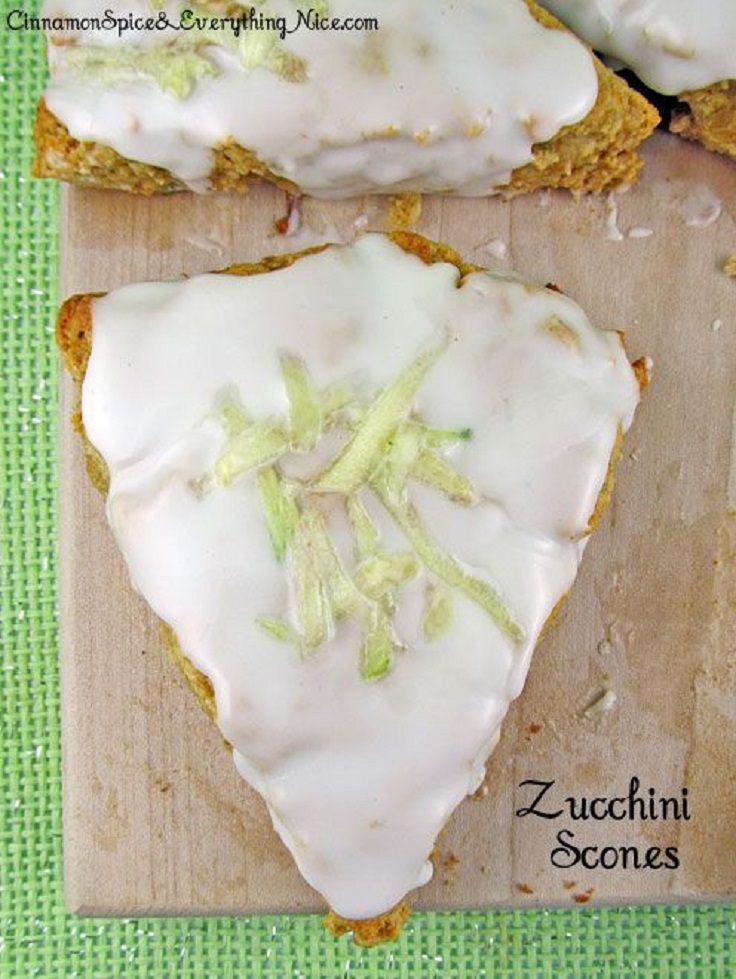 via cinnamonspiceandeverythingnice.com
The sour cream on the top and zucchini shreds, make these scones taste delicious. They take only 30 minutes total preparing and cooking.
Blackberry Sour Cream Coffee Cake
via tideandthyme.com
And now it's time for something sweet. There are so many different cakes, cookies, muffins made with the famous sour cream. This blackberry sour cream cake is perfect for after dinner dessert.
Sour Cream Chocolate Cake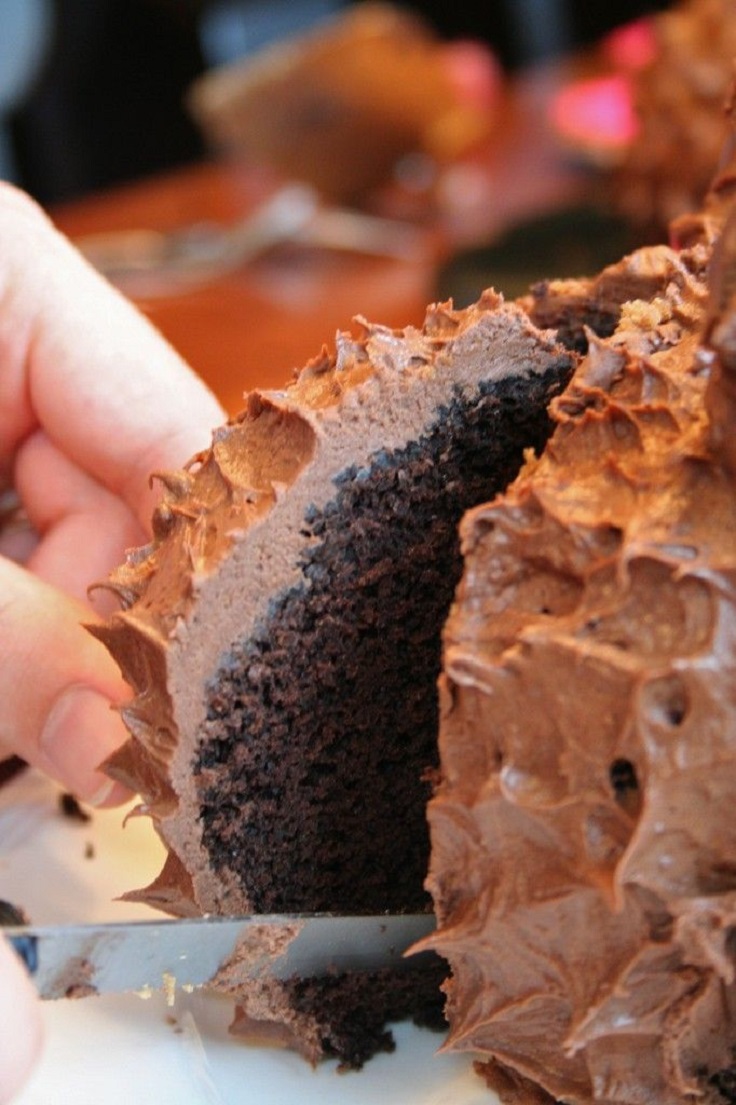 Did you know that you can use sour cream for making any kind of cakes, even chocolate one? Absolutely yes! The sour cream gives tanginess to this moist chocolate cake.
Strawberry Sour Cream Cake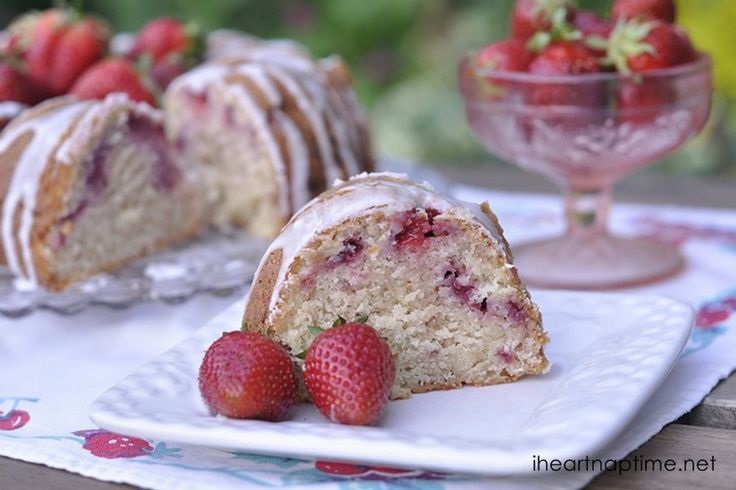 The cake is moist. It has a hint of lemon flavor to it thanks to some lemon zest and juice in the batter. It's perfect for summer, so make it until we have fresh strawberries on disposal.
Sour Cream Mapple Bread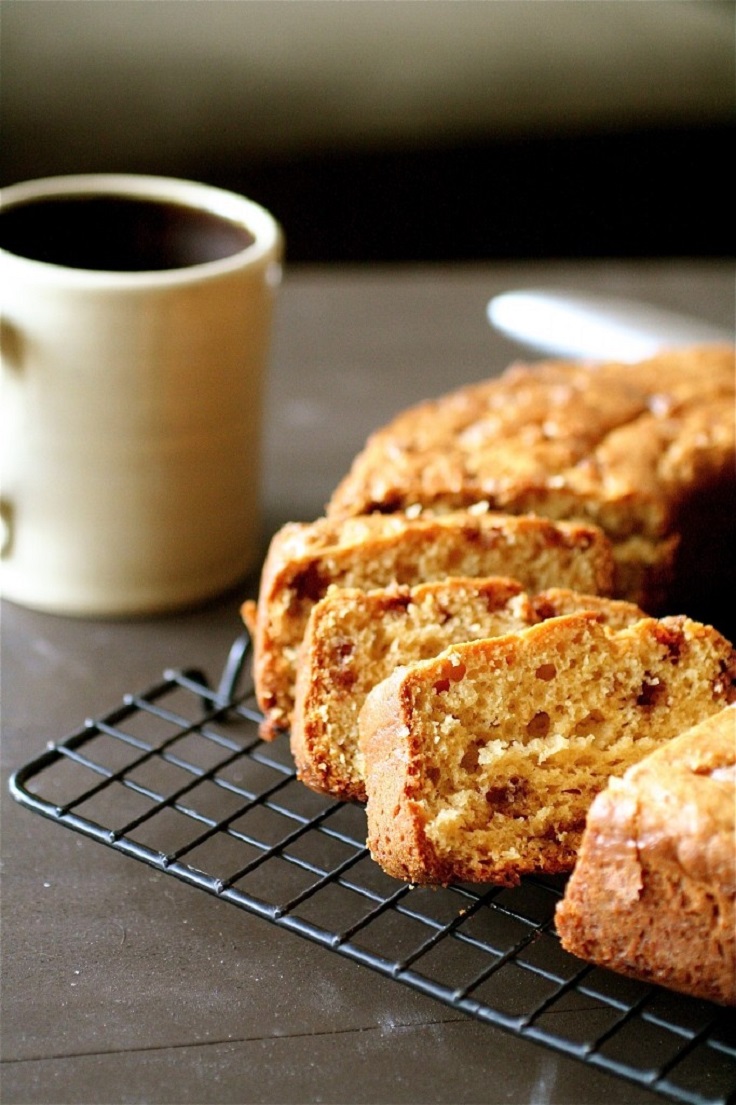 Enrich the taste of the regular bread with adding sour cream. This could be perfect for breakfast in combination with cup of tea or coffee. Enjoy your breakfast!