The arrival of spring means so many things. For some, it means planting pretty flowers, for others, it means fun crafting, and there are also some for whom spring means experimenting with colors and spring themes while doing your own mani.
In this article, we are showing you ten beautiful ideas for spring nail art. From sugar-spun to dry brush nail art, there is something for everyone's taste. The most important thing is that all of these ideas are easy to make – it's just up to you to use your imagination.
1. Lavender Blossom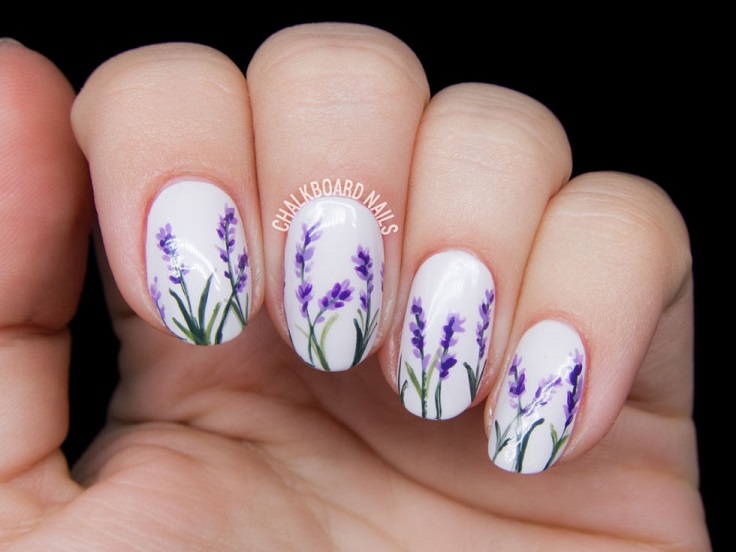 Delicate and nice, and just as much as the real lavender, these blossoms are very easy to paint. It's very important to have the right nail brush – a super tiny one will work perfectly for the lavender blossoms, or you can just create this kind of brush by thinning down the bristles of a thicker brush with cuticle nippers.
2. Wildflower Poppies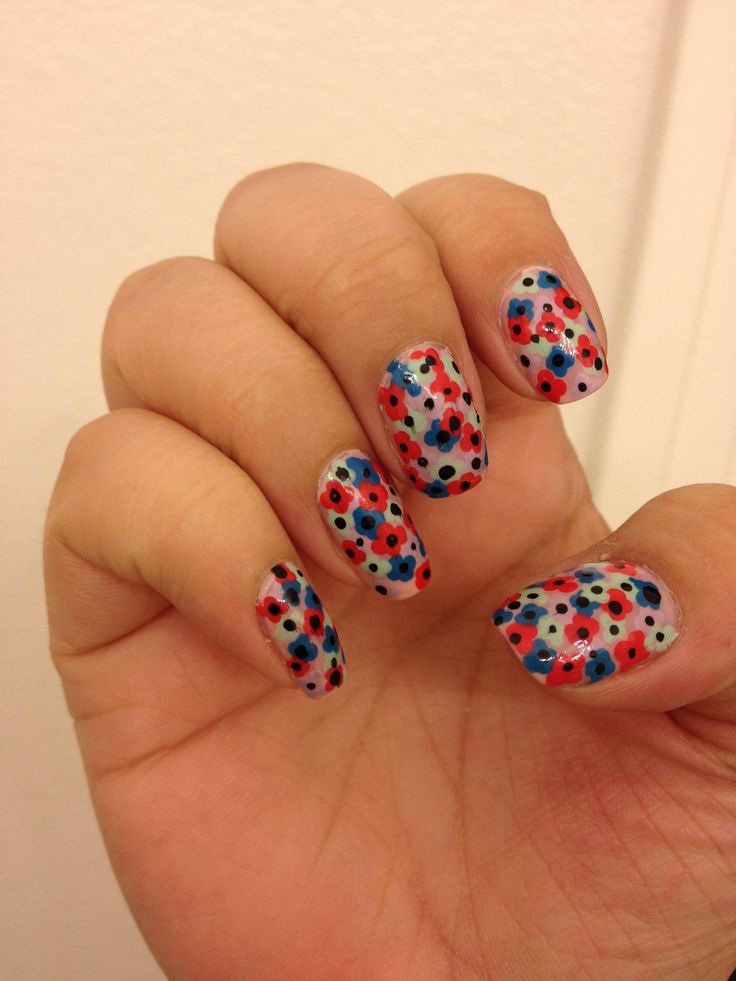 via mashable.com
Wannabe poppies in red, white, and blue can look amazing on a clear base coat. It's really simple to come up with this nail art because all you need to do is paint dots and connect them so that a flower will be created. You can use other colors besides these three – it's all up to your imagination.
3. Radiant Orchid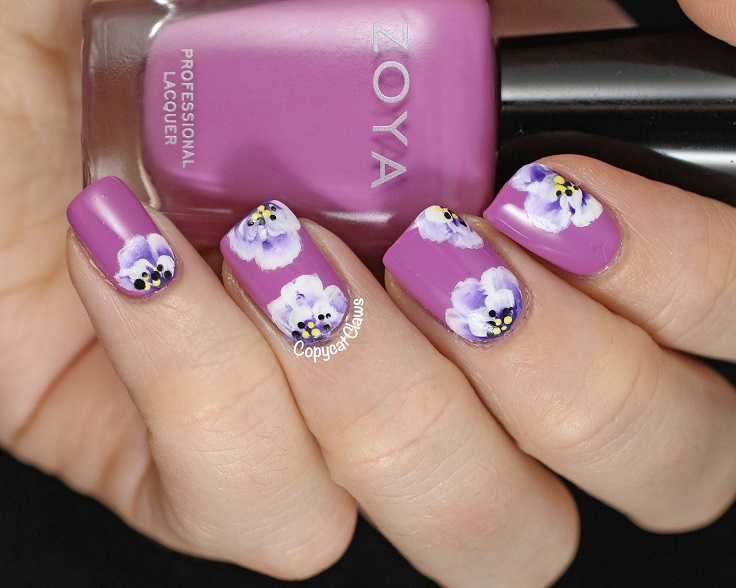 One of the most beautiful floral nail art that you can come up with is exactly this one. If you admire the color so much, you will completely understand why radiant orchid was chosen as the Color of the Year by Pantone. That's the color used as the base, while for the petals, you'll need white and purple acrylic paint and a small flat paintbrush.
4. Pastel Sugar Spun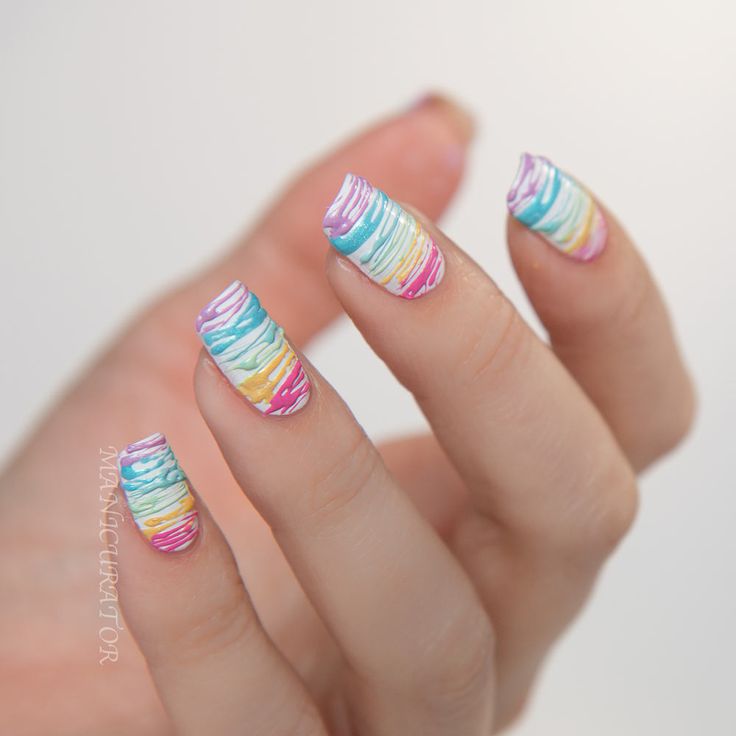 via manicurator.com
Sugar-spun mani is very vibrant and playful nail art. All the movements with the color lines on the nails make them so hard to be missed! If you're willing to try the sugar-spun mani and make it inspired by spring, one of the best ways to do so is to use pastel colors and even use more colors than two! You can have a white base coat or choose another color. Just be careful not to make it too much colorful.
5. Teal Flowers
via pshiiit.com
Teal color and flowers are a great spring combo. The tutorial for this nail art is in French; however, you can see that it's easy to make it even from the picture. Make your base coat in teal and use teal, black and white to create the flowers. Having a tiny brush will be really helpful for the petals.
6. Butterflies on Blue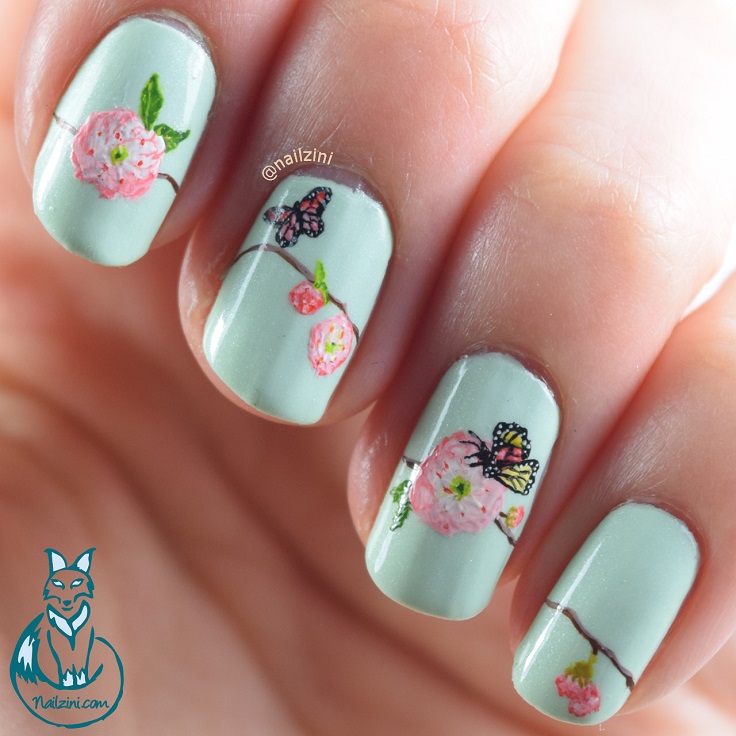 via nailzini.com
One of the things that spring brings with itself is the butterflies. No matter their color, these small creatures can certainly spread some good spring vibes, so don't hesitate to paint one on your nails. For this nail art, you'll have to create one art on all nails – a branch, flowers, and butterflies. Feel free to get creative!
7. Spring Glitters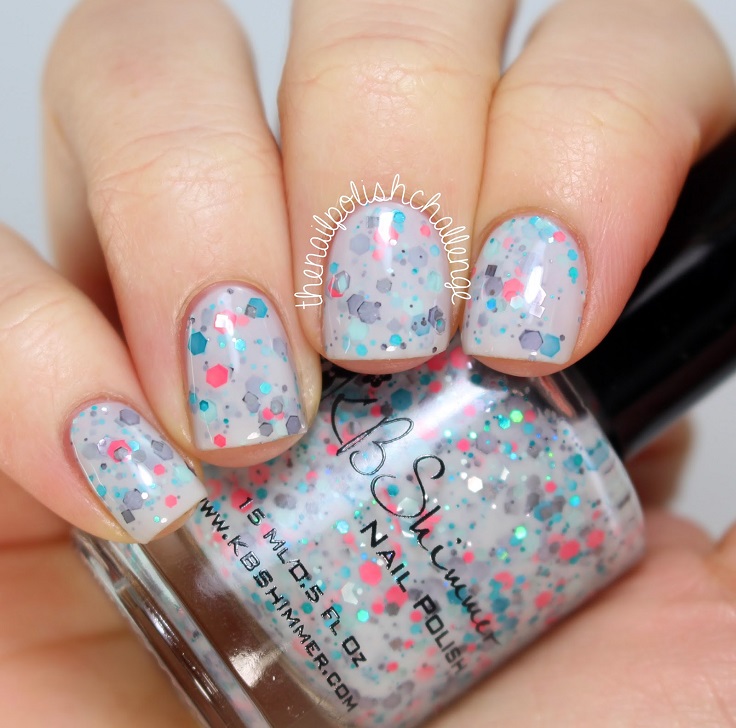 via kellimarissa.com
This is the easiest nail art on this list, as all you need to do is pick a nail polish with glitters. There is plenty of choices when it comes to this! All you need to be careful about is choosing the right colors – if you choose something dark, it probably won't send any spring vibes!
8. Dry Brush Nail Art
They look amazing, aren't they? We fell in love with this nail art the moment we saw it! It isn't the easiest tutorial on the list, but it's definitely worth it. The trick behind this nail art is the use of a dry brush. That means you need to take the nail brush and get as much of the polish off it by running it back and forth over the polish's open neck. It's all about creating brush strokes!
9. Neon Florals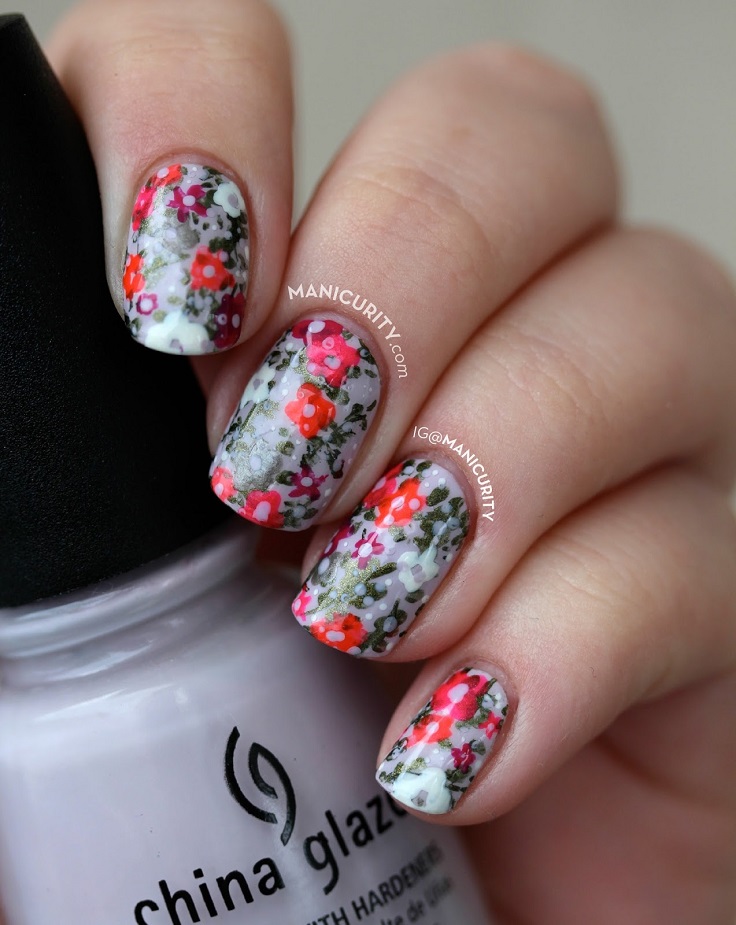 via manicurity.com
As you already, nothing suits a spring-inspired nail art like a floral theme. There are tons of ideas that you can use, and so many of them can be easily done. This nail art is a perfect example. It is a combination of neutral and neon colors. The neon color is adding playfulness to the look and is also putting the focus on the flowers.
10. Fun Spring Lines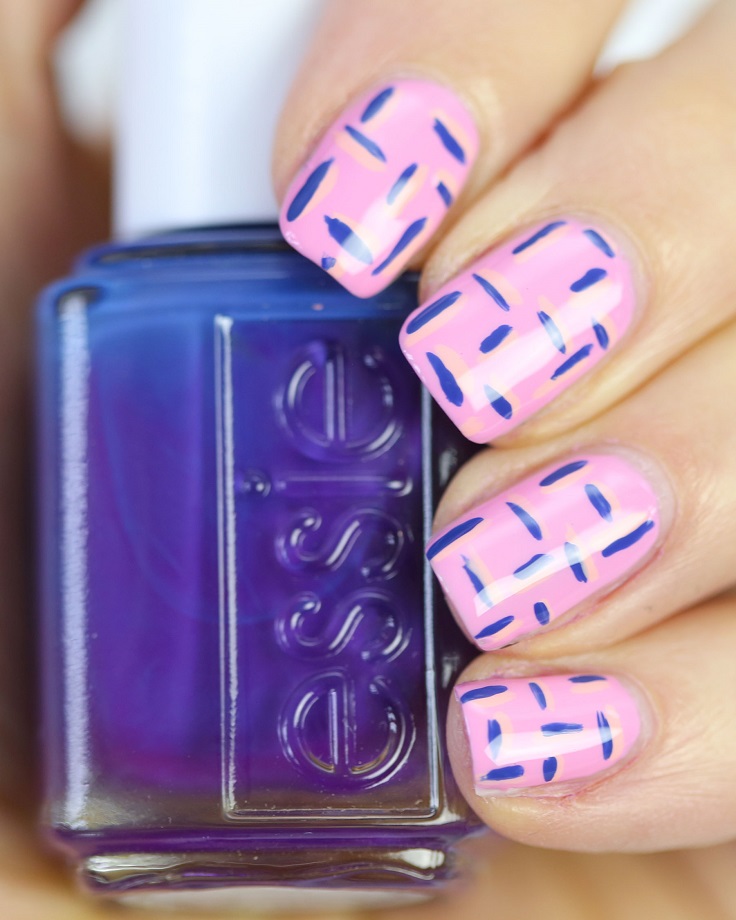 The last nail art idea on this list is totally different from all the rest we have already shown you. This is for all of you who aren't really fans of floral themes, pastels, and glitters. After applying the base coat in color by your preference, paint small lines in different directions. Voila!