It's the most beautiful time of the year, lights and shiny things everywhere, and if you are the person that settles all the decorations in place then you know what a mess it can be afterward.
Don't you hate the feeling when you unpack the Christmas decor from last year and you see that some of the best ornaments are somehow broken? Well, there is a way to save yourself all the trouble and nerve-wracking.
It is a bit early for you to be taking away the beautiful Christmas decorations but it is the right time for you to read how to manage the post-Christmas mess. It can be quite frightful but if you read these tips and do as they say it can be delightful. You can save yourself loads of time and a lot of extra work.
Here are some easy ways to pack, put away and protect all your holiday decor.
Old Belts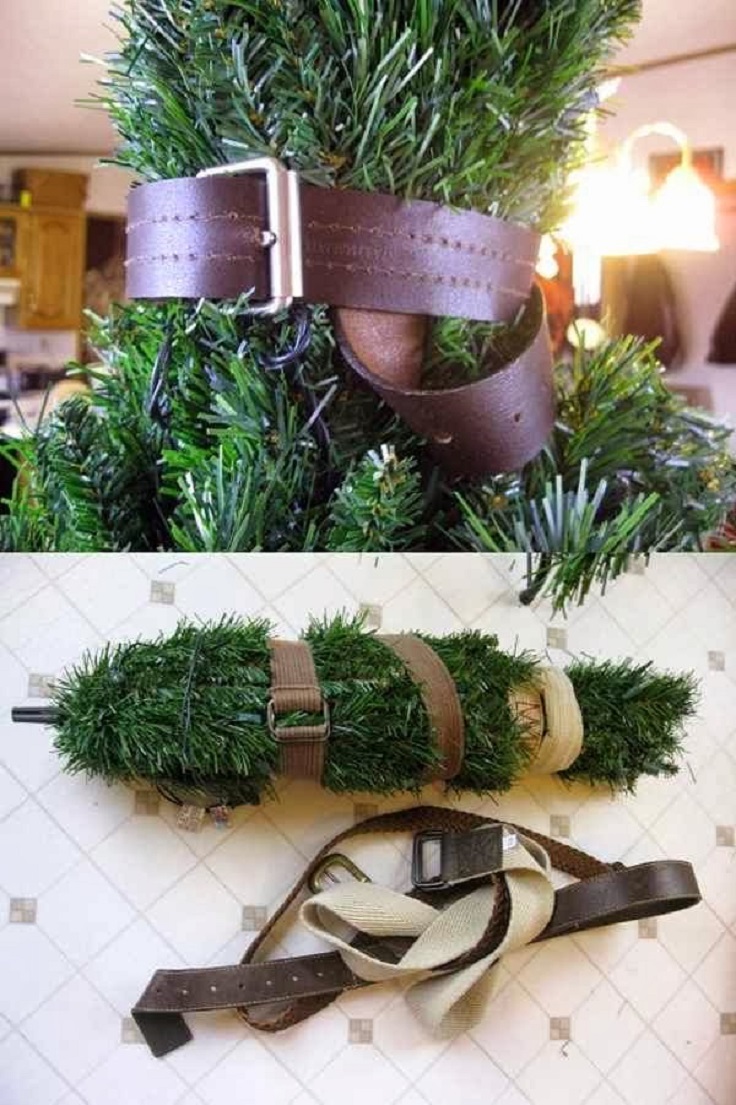 via homelifeorganization.blogspot.com
Keep that tree voluminous and mesmerizing for the next year by cinching it up with thrift store belts to make it a more manageable, storable size. Use your old belts, or buy them from second-hand shops. Genius.
Egg Cartons and Apple Containers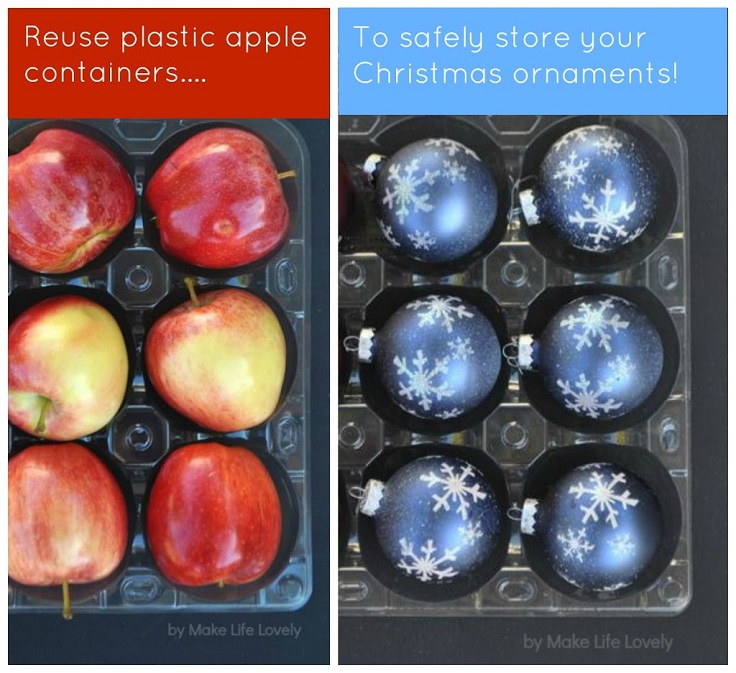 Keep those fragile ornaments safe before putting them in larger storage containers away using egg cartons for smaller ornaments and the big ones use apple containers. This technique is safe, totally affordable, and will keep your ornaments dust-free.
Coffee Cans
via unnepeljunk.hu
Keep those Christmas light organized and untangled by putting wrapping them around a coffee can, and for the ends of the lights make a hole at the top or bottom of the can and insert(Make sure the bottom/top of the can is plastic, so you don't damage the lights).
Hanging Storage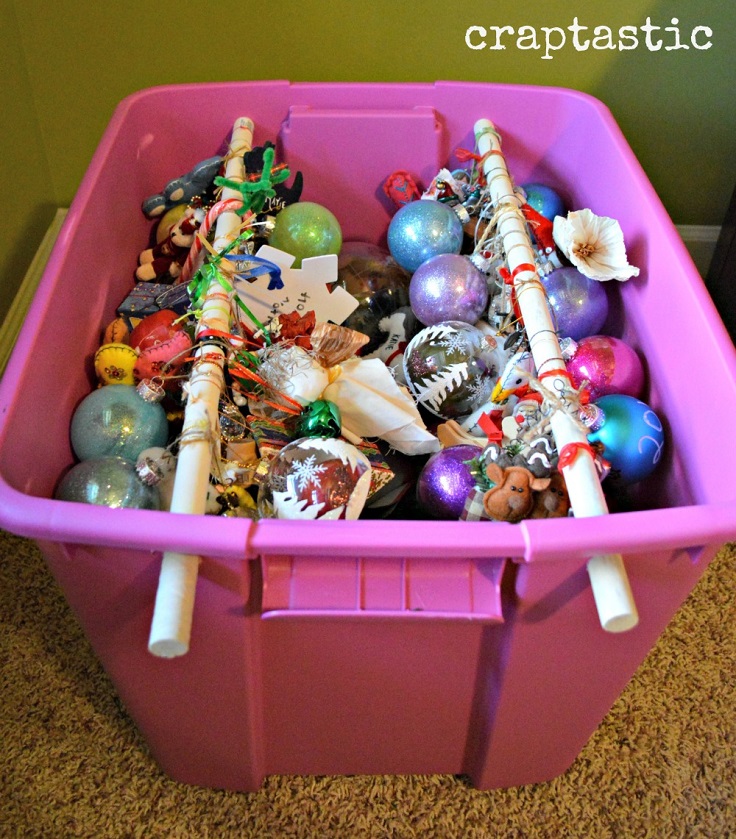 via craptastickatie.blogspot.com
Large Rubbermaid tubs are an old storage standby, but you can update this class by adding dowels for hanging storage. Make 2 holes on each side and insert dowels. Before adding those dowels hang the ornaments. Voila.
An "Unpack First" Box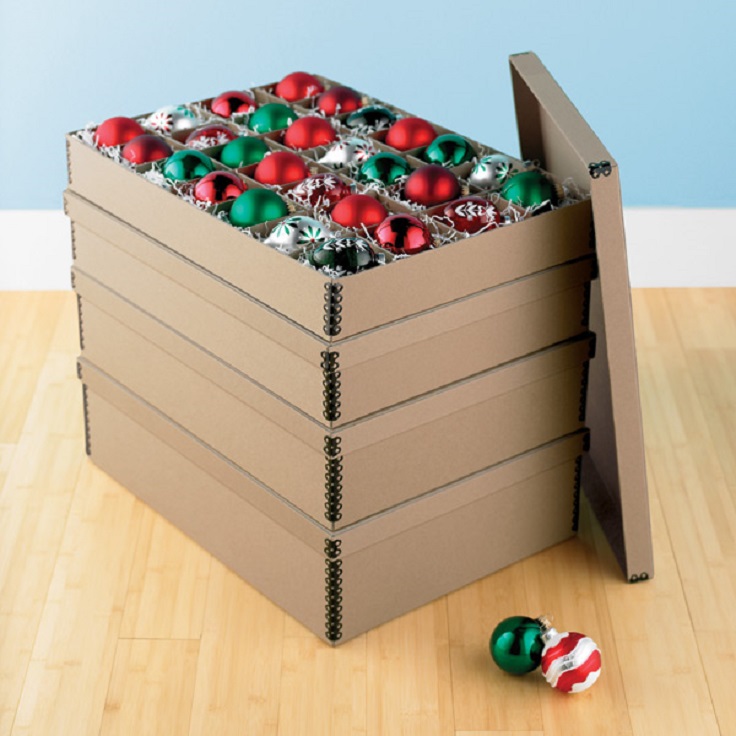 Instead of giving names to the boxes like Ornaments, Lights, Decoration, etc. Give them names according to the order you use instead of by type. Have an unpack-first box, you'll save yourself the hassle and digging.
Concrete Form Tubes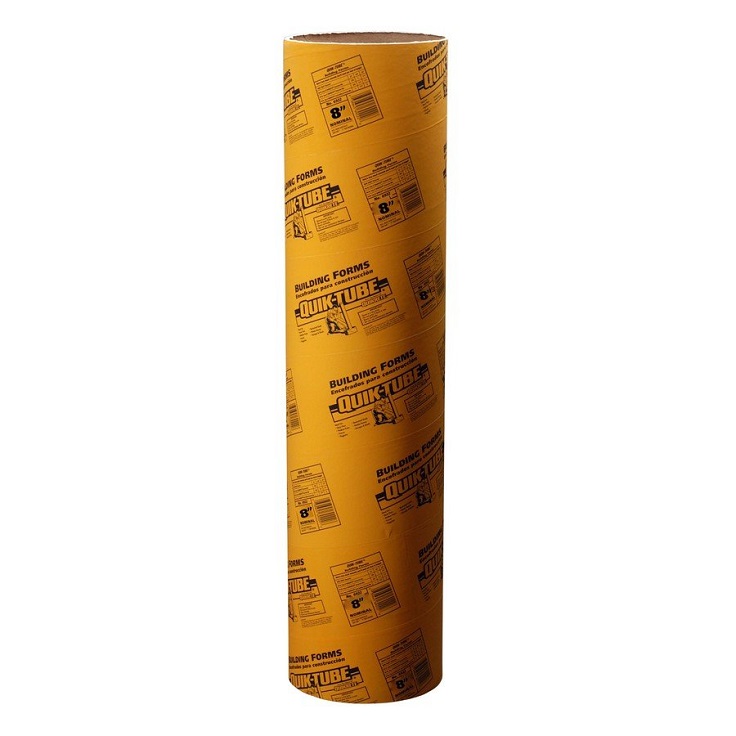 via inmyownstyle.com
Another way of storing a tree is with a concrete tube. For this smart tip what you will do is using concrete form tubes neatly pack an artificial tree. Bind each layer of the tree in twine and label each tube according to the layers inside. Who would have thought?
Duct Tape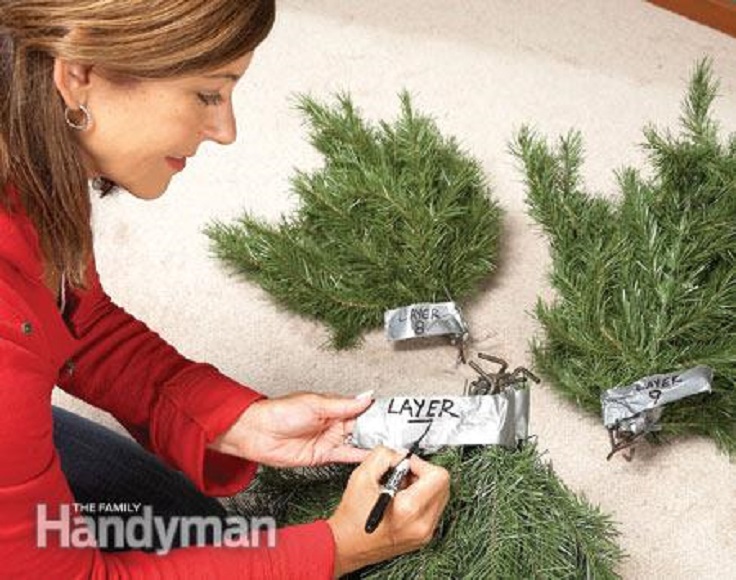 After several years the color of the artificial tree wears off. For you to keep track label each layer of the Christmas tree by number as soon as you deconstruct the tree for easier assembly the following year.
Plastic Cups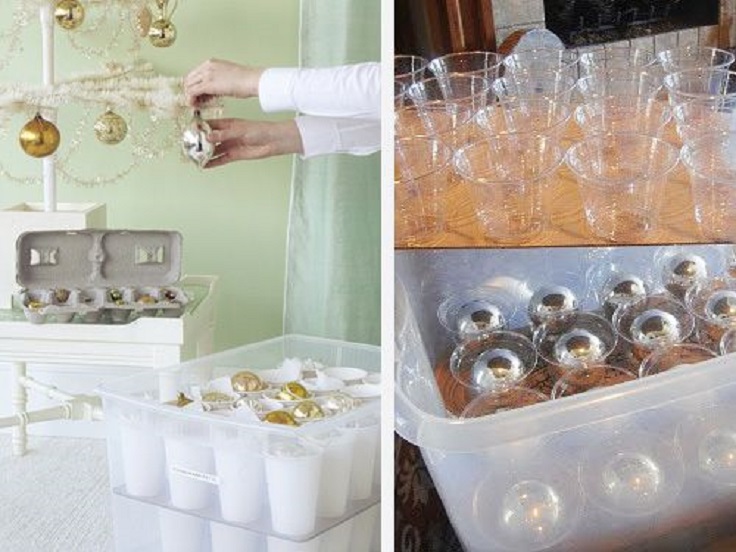 Try gluing plastic cups to cardboard so that ornaments can stay separated, and safe from breakage. You will need cardboard, some cups, and glue. Make sure the cups are big enough so the ornaments can fit in.
Gift Wrap Caddy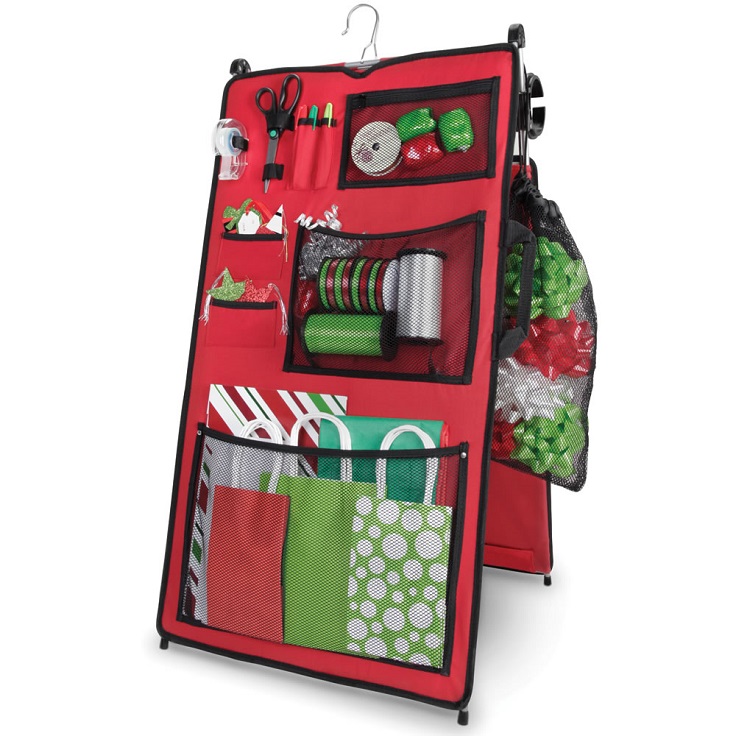 via hammacher.com
To keep those ribbons, wrap, tags, tape and other trimmings corralled, wrapped, and untangled use a good old gift wrapping caddy. This way it is slim, efficient, and affordable to keep all your ribbons in one place.
Wreath Storage
Keep your wreaths looking fresh year-to-year by using a hanger and a plastic dry-cleaning bag. Simply slip the hoop over the neck of a coat hanger, then cover it with a plastic dry-cleaning bag. Take care of the decorations as you do with your favorite dress.