When it comes to winter, there is one important rule: to stay warm! But that doesn't mean that you have to mach your clothes with the weather with only dark shades. Well, adding color and details to your winter outfit is a way to prevent the winter fashion boredom.
Just because its cold outside doesn't mean you can't look chic and stylish as you look during the warmer days. If you are bored of the same winter clothes, here we made a selection of 10 super stylish outfits to give you inspiration for the rest of the winter.
1. Furry Knit
via theyallhateus.com
Selecting the right piece of your outerwear is a key to stay super warm and stylish in the cold days. Furry Knit combined with your favorite pair of jeans and accessorized with a super chic bag will give you a nice casual look for the weekend.
2. Bold Color Coat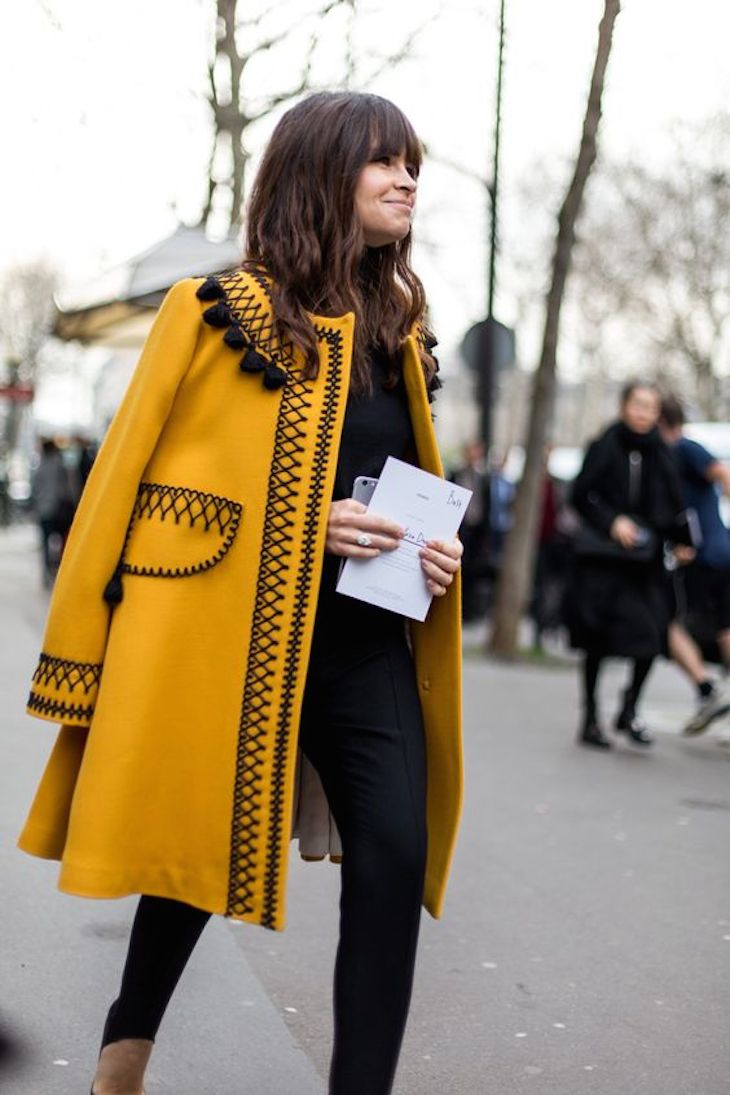 via bykoket.com
Brighten up those winter cold days by putting bold colors into your closet. Orange and Yellow are definitely eye-catching colors and will transform your normal outfit in a fashionable and chic one. The brighter the better!
3. Casual Grey Suit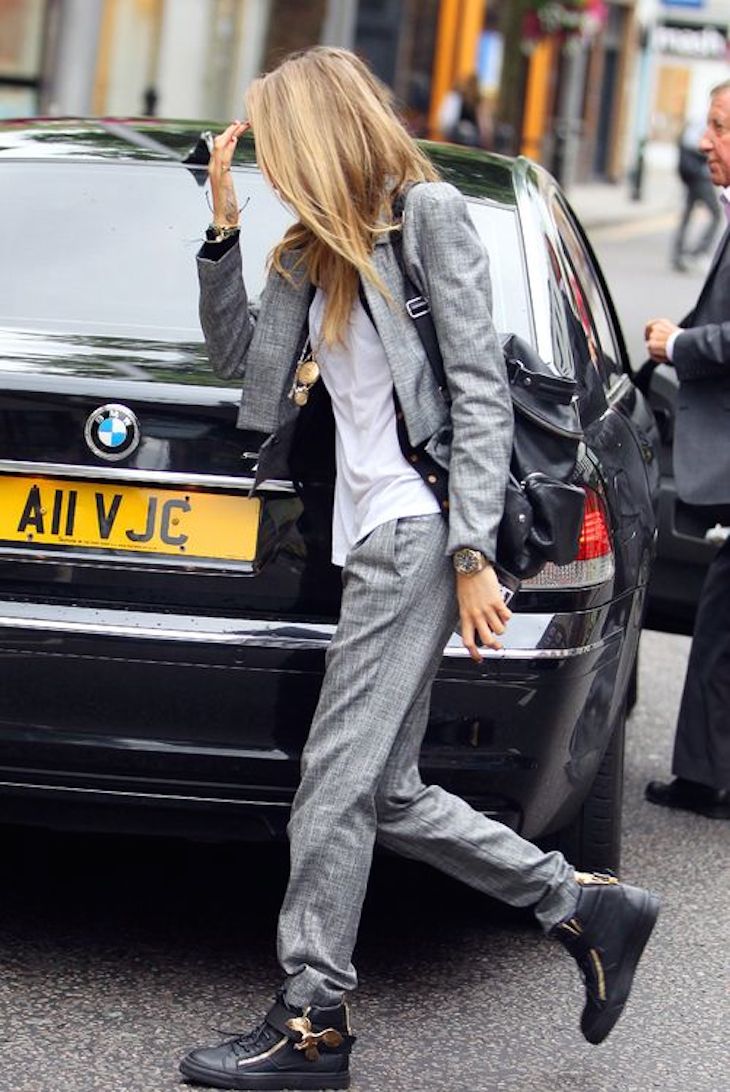 via bloglovin.com
A casual grey suit combined with fabulous sneakers and a white t-shirt will give you a stylish and nice look for those days when you just want to feel comfy! Wearing a suit doesn't mean going to work. It can be very stylish when paired with details.
4. Wide Legged Pants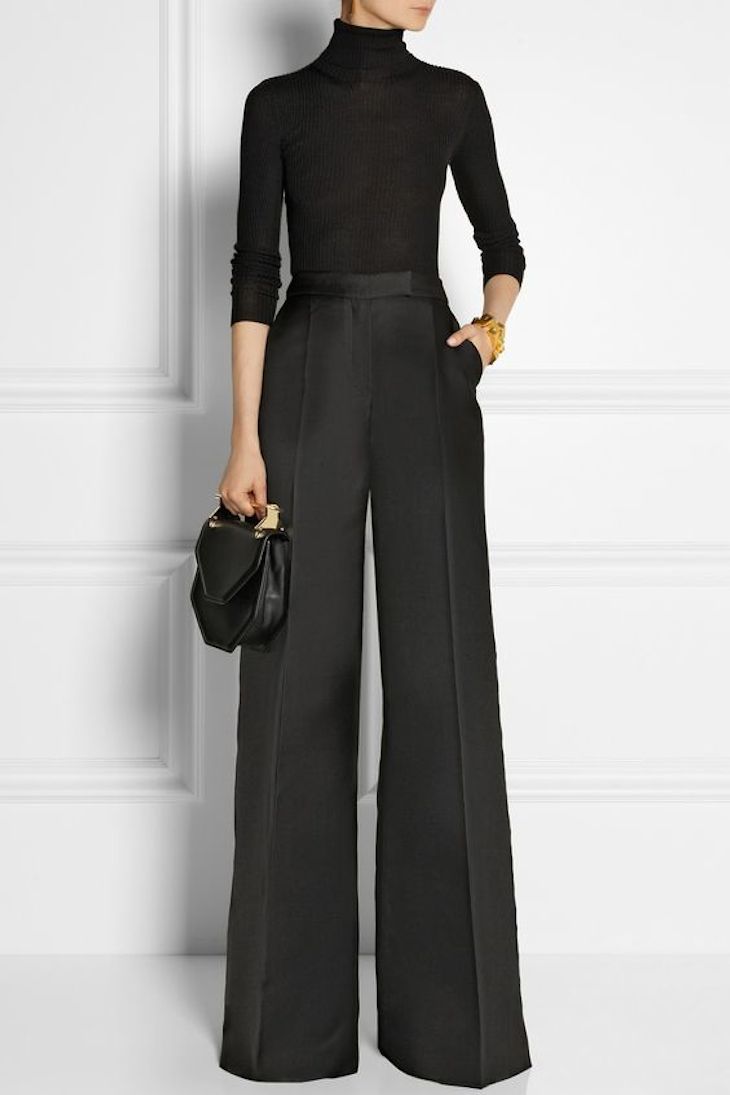 via net-a-porter.com
Dare to be unique this month! Wear a pair of fabulous wide-legged pants combined with any blouse you have in your wardrobe. A fabulous and different look is guaranteed. Wide legged pants will become your new best friend!
5. Fur Coat and White T-Shirt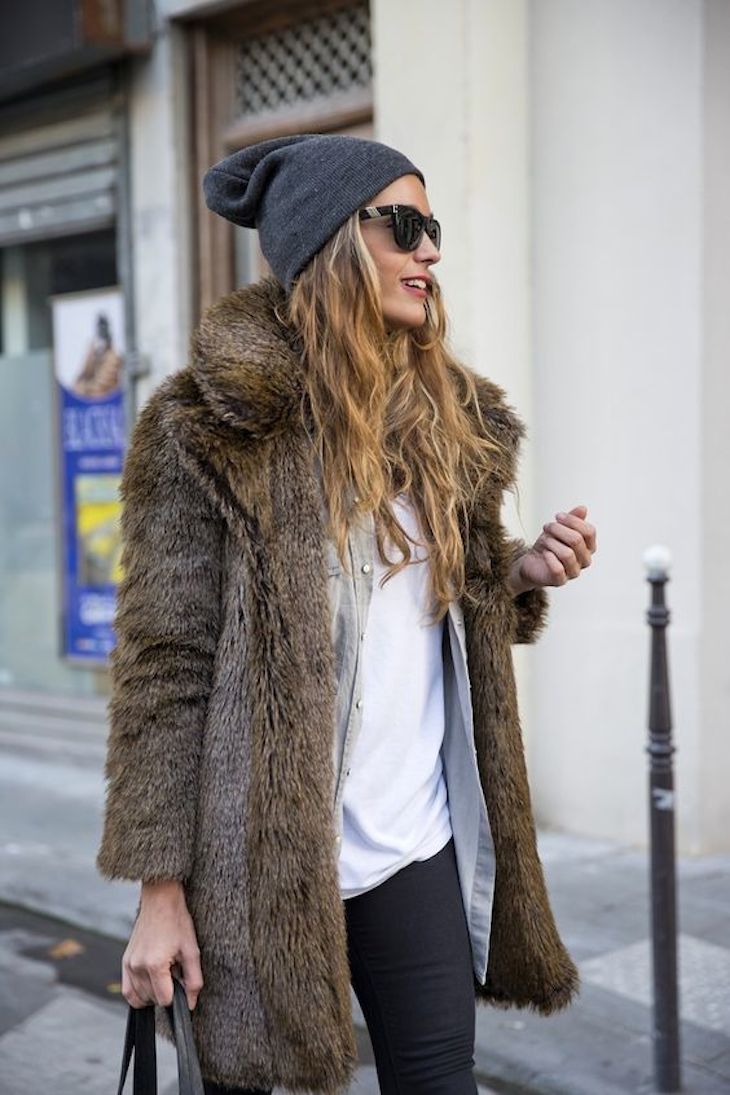 Furry Coat is definitely the best thing that will make you stay extra warm and fluffy. When you wear it, the key is to keep it simple with everything else. So, combined with a white t-shirt and your favorite black skinnies will give you a chic and effortless look.
6. Statement Coat and Fur Scarf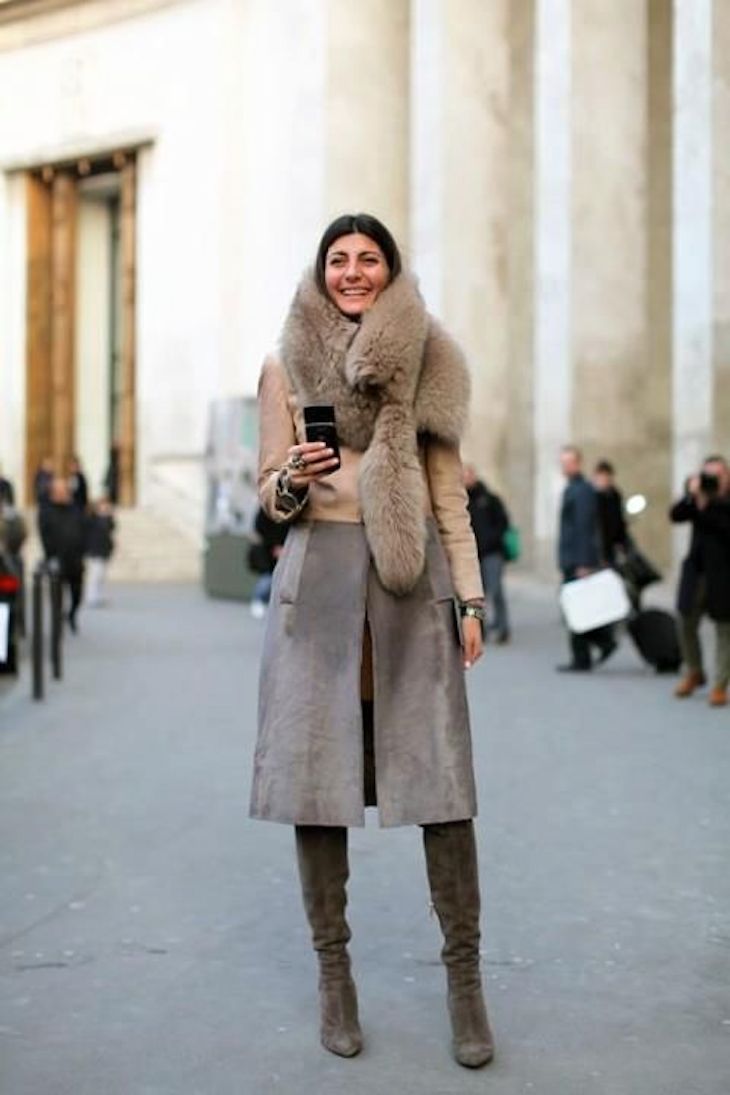 via louboosandshoes.blogspot.com
A statement coat with your favorite furry scarf guarantees the warmth. Fur scarves are definitely the biggest trend this season and by wearing it over your statement coat you will add a touch of glamour to your outfit for any occasion.
7. Cropped Sweater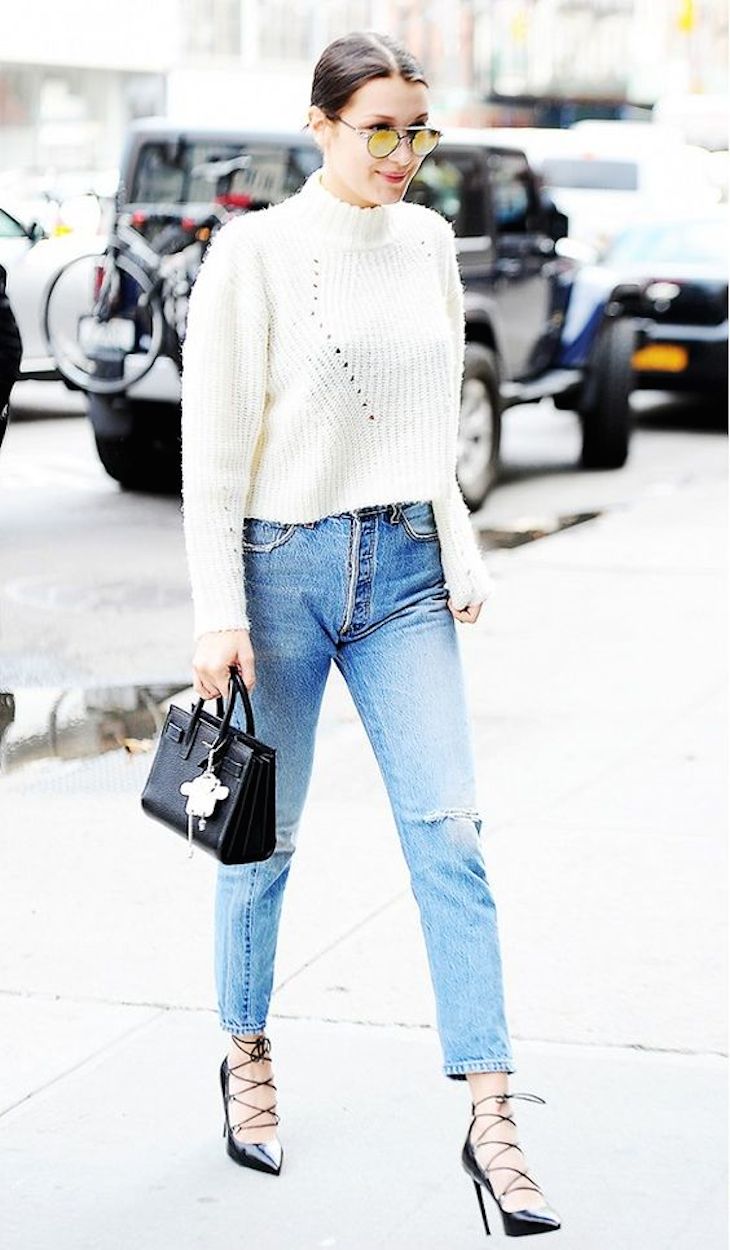 No matter what the temperatures are outside, cropped sweaters are a huge trend. It can lengthen your silhouette and it can make you look very stylish if you combine it well. Just add some jeans and nice black shoes and you are ready to go!
8. Parka
via flair.be
Definitely the coolest winter style for the streets! Pairing this army coat with jeans or casual pants works the best for walking down the city. It will protect you against the cold weather while keeping you stylish and fabulous!
9. Hat and Oversized Scarf
via fashionclue.net
A nice hat and oversized scarf will definitely do the trick and let your personal style shine through the day! An oversized scarf in any color is definitely proved to be the best female winter neckless.
10. Teddy Coat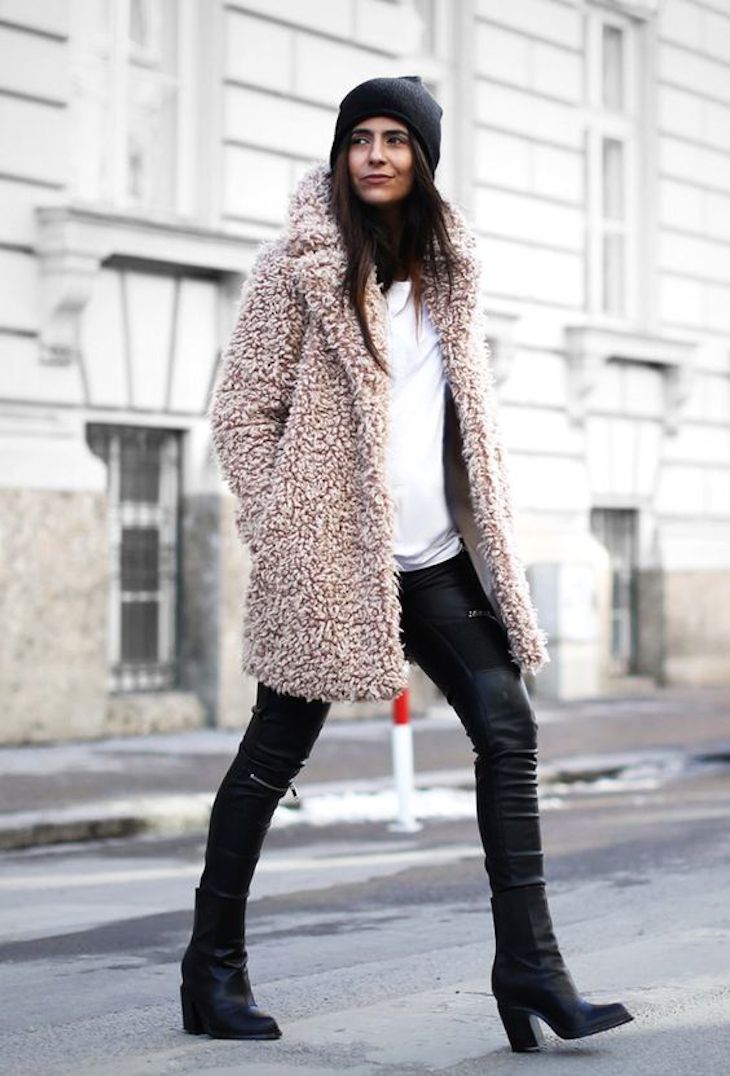 via fashionclue.net
There are many cool ways to wear a teddy coat this month! For a relaxed weekend look, pair it with leather pants and some chic ankle boots and you can never go wrong.