During the summer season when the temperatures are increasing the most comfortable outfit for every girl is a dress. There are many different types of summer dresses in a unique fashion style, colors, patterns, design, and length; for different occasions too. A quick and easy one-piece fashion outfit.
The summer dresses are great to match with your favorite bag, sunglasses, hat, and accessories. Long, maxi, midi, or short dress every single of them is a lovely choice for the summer season, providing comfort, elegance, and style. Perfect for every occasion, you can wear them on the beach, on a date, for a meeting, beach and pool parties, brunch, etc. Get inspired and check our summer dresses to wear this season!
1. Maxi Dress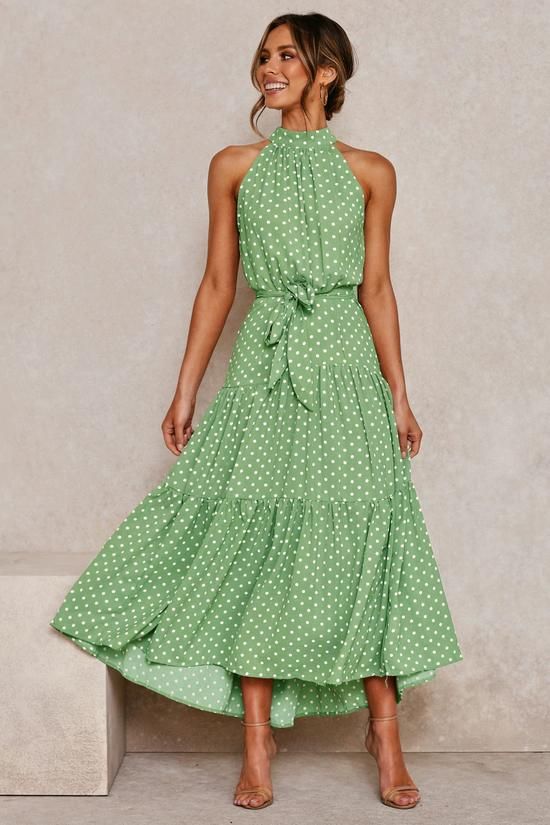 Via pinterest.com
There are endless ways to style a summer maxi dress. If you want to get comfort like staying in pajamas all day, the maxi dresses are your choice. These dresses are made from a light material that allows your skin to bread. Maxi or floor-length dresses in a variety of styles that suit any body shape are the perfect summer choice, best suitable for taller women. They also showcase elegance especially when worn with high heels.
2. Work From Home – Classic Dress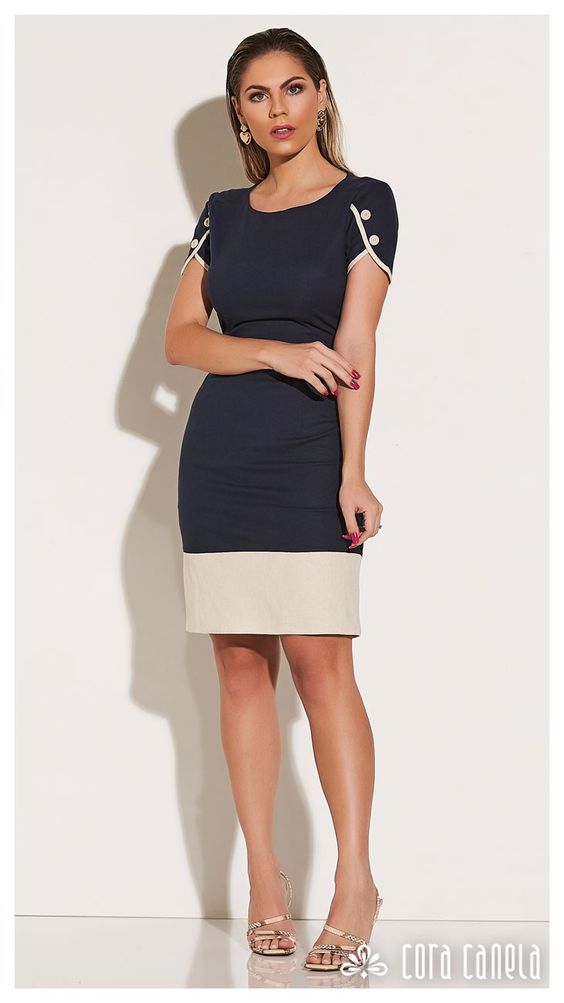 Via pinterest.com
If you want to keep the classic look without wearing a suit, a summer working dress is the right option. By wearing them you are portraying a professional woman with great ethics for dress code. The classic working dress shows that you are full of confidence and style. The length should be just above the knees but never shorter than that. A perfect midi-length dress that goes great with pumps and an elegant medium bag.
3. Everyday Exuberance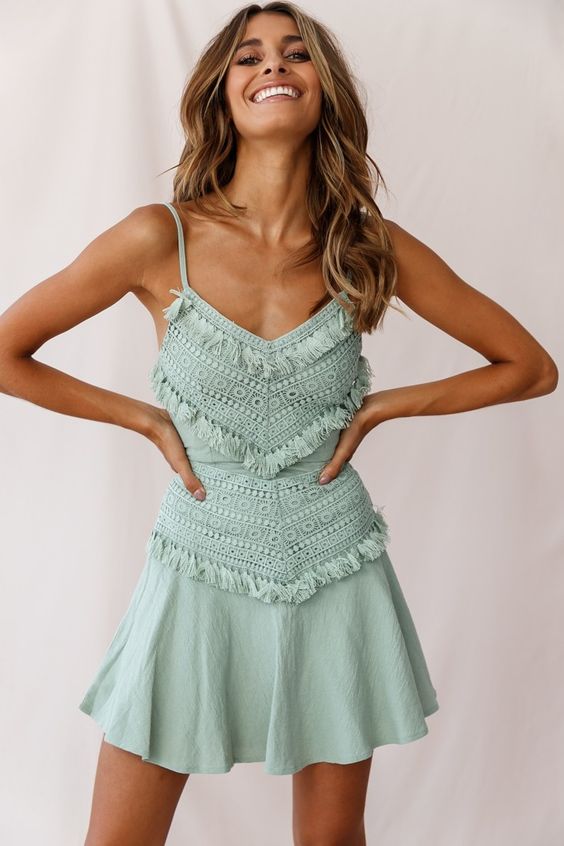 Via pinterest.com
Apart from the classic denim shorts and white tee everyday combination, upgrade your style with a casual and cool-looking dress, why not!? Comfort is all that matters. Choose a dress made from a light breading material like cotton, with colored patterns, or a simple design on it. Feel comfortable and good-looking at the same time. The casual everyday dresses are the safest option for an outfit in case you do not know what to wear. They are easy to be paired with any type of shoes too. A cool wavy hairstyle, sunglasses, your favorite perfume and you are ready to love the day.
4. Denim Summer Dress
Via pinterest.com
Denim is a famous street-style outfit. The denim dress is a perfect example of that. These dresses are easily combined with any type of shoes. Stay in a cool street style by combining it with sneakers and above the ankle socks,  or elegant with flats or high heels. Depends on your occasion. The denim fashion pieces are really easy to combine and mix with almost every color of bags, hair accessories, jewelry, etc.
5. Hello Legs – Mini Dress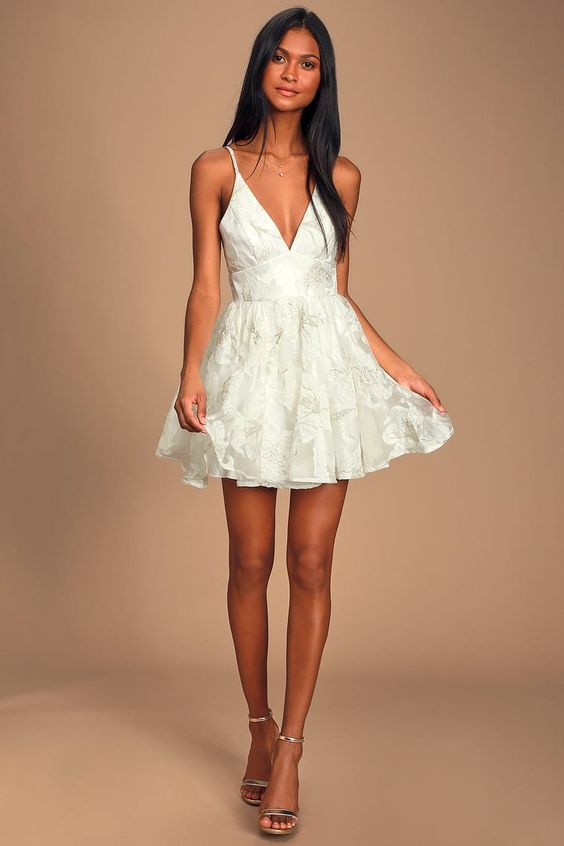 Via pinterest.com
During summer women look for comfortable yet chic outfits. On those hot days with extreme temperatures, mini dresses are the most wanted piece of clothes. Especially the ones with no sleeves just a strap, not too tight to the body but loose… And the suntan can be showcased! Expose those legs pairing them with summer heels in nude color or flat sandals as an everyday casual outfit. These types of mini dresses are perfect for beach and pool parties, evening outings, celebrations, etc. Also, festivals are the time to wear a rave summer dress, have fun, and dance all night. Wear minimal jewelry so you can have more attention to your dress.
6. Midi Dress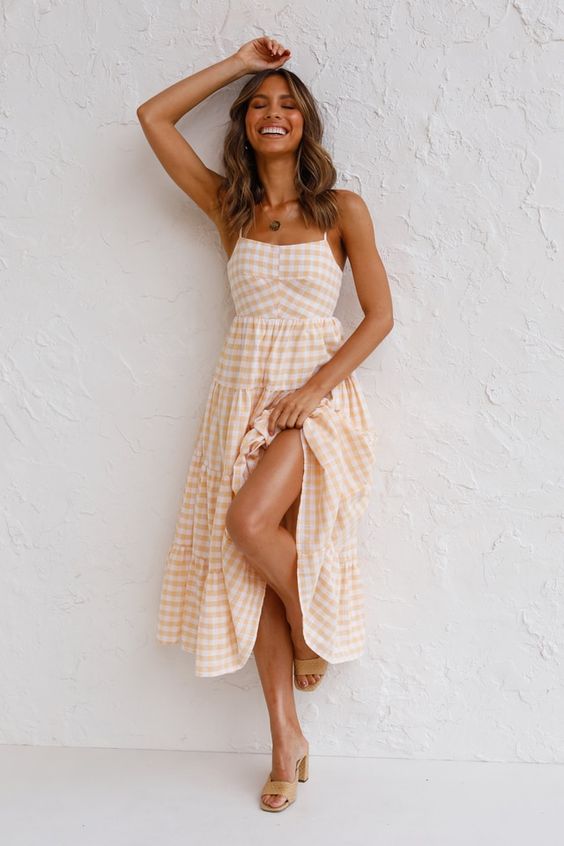 Via pinterest.com
Midi dresses, how comfortable these are!? What is better than putting a dress on and boom, you have an outfit! The pattern does not really matter, however, choose lighter colors for summer as they absorb less heat. Another outfit that is suitable for any occasion. Best matched with open-toe shoes, due to the length. Midi dresses have a great comfort similar to beach dresses, thus a nice hat goes excellent with them too.
7. Beach Dress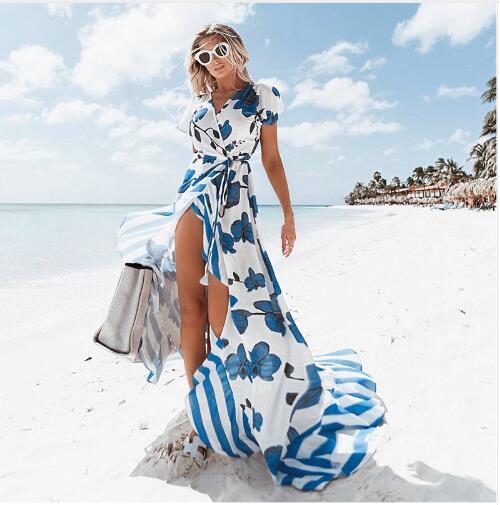 Via clbxg.com
This elegant beachwear is perfect for beach dinner or a nice romantic beach date. Simply paired with a large beach bag, white sunglasses, and white flats. You can combine your beach dress with flip-flops or flats sandals too. This is a rather elegant and classy beach dress. Crochet summer dresses are another stylish and chic option as beachwear. These light and airy dresses are great worn on top of bikinis, and this summer the neon colors are back in fashion.
8. Elegant Mini Dress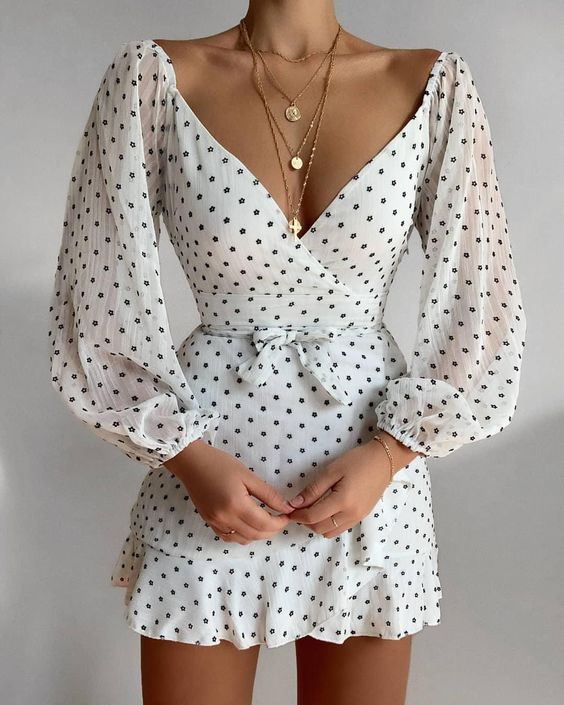 Via pinterest.com
Perfect for friends' gatherings, celebrations, and outings. Elegant mini dresses in all colors and shapes. Polka dot patterns that never go out of fashion, puffed sleeves, body-shaped…literally all types of elegance in a mini dress. Classic jewelry, mini elegant bag, and heeled sandals are the best match for these kinds of dresses. Summer is a perfect example that with a minimalistic combination you can still look extravagant. A simple and gorgeous outfit that won't need much makeup; red lipstick and black mascara will do the trick!
9. Off-Shoulder Dress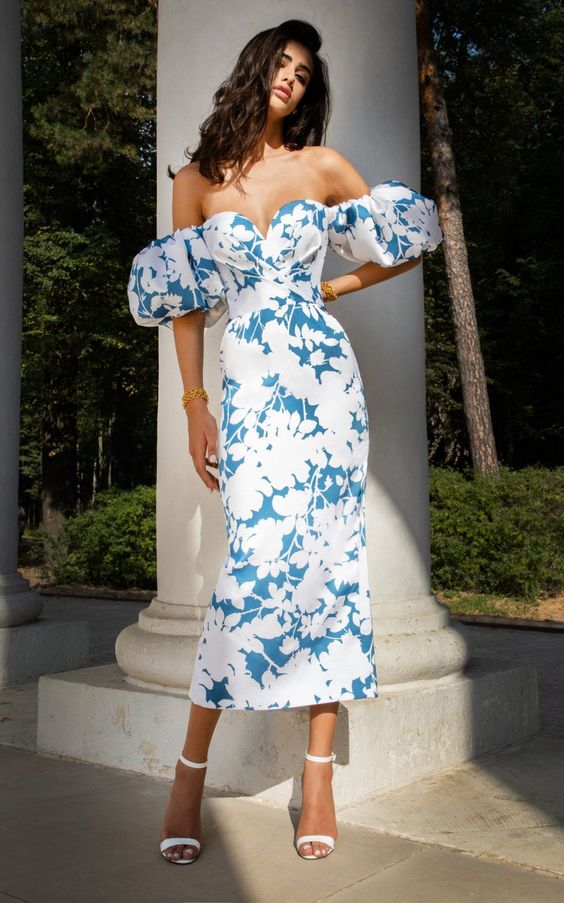 Via pinterest.com
Off-shoulder tops and dresses are a hit combination for this summer season. They are famous in every color and style. The runways are full of these fashion-styled tops and dresses. This dress features maxi length in elegant style with puffed sleeves and a beautiful summery flower pattern. Grace and elegance overall in flowery version. Both loosen and tight hair are great choices. Super flattering summer dress!
10. White Summer Dress
Via pinterest.com
The white color brings freshness, and mainly present during the summer. White summer dresses are famous in every shape and length, bringing happiness, comfort, and glow! The white lace short dresses are chic yet romantic; the white long maxi dresses mixed with high heels sandals or pumps you can wear as cocktail dresses (you can see several white cocktail dress styles here, if you need some inspiration). White color portraits a natural look without having a feeling you either under or over-dressed. White clothes not only keep us cool in summer but is perfect to showcase your darker suntan due to its contrast.