The last thing you want to do is spend hours in the kitchen when it's hot outside. But finding summer dinner ideas to please everyone is easier said than done. Use the collection of dinner ideas listed below to get your whole family crowding around the table.
Do something delicious for dinner this summer. Everything is about the fresh and tasty vegetables we have in abundance during the summer: veggie lasagna, veggie pizza, grilled vegetables, vegetable quiche, and some grilled chicken with some nice sauce.
Try the suggestions below, and you'll have scrumptious dinners on the table in less than one hour. Do you have any summer family dinner ideas? Share them with us, please.
No-Bake Summer Lasagna
via tasteofhome.com
Lasagna is a traditional and filling comfort food. Reserve your baked, cheesy versions for the winter months, and try your hand at a lighter, no-bake version when it's hot outdoors. With a few simple ingredients and minimal cooking time, you can serve lasagna in the warmest months of the year. Mix tasty ricotta with freshly grated parmesan, salt, pepper, and olive oil to make the cheese filling. Cook the pasta al dente and create layers with zucchini, corn, basil, tomatoes, and your cheese mixture.
Balsamic Grilled Summer Vegetables with Basil Quinoa Salad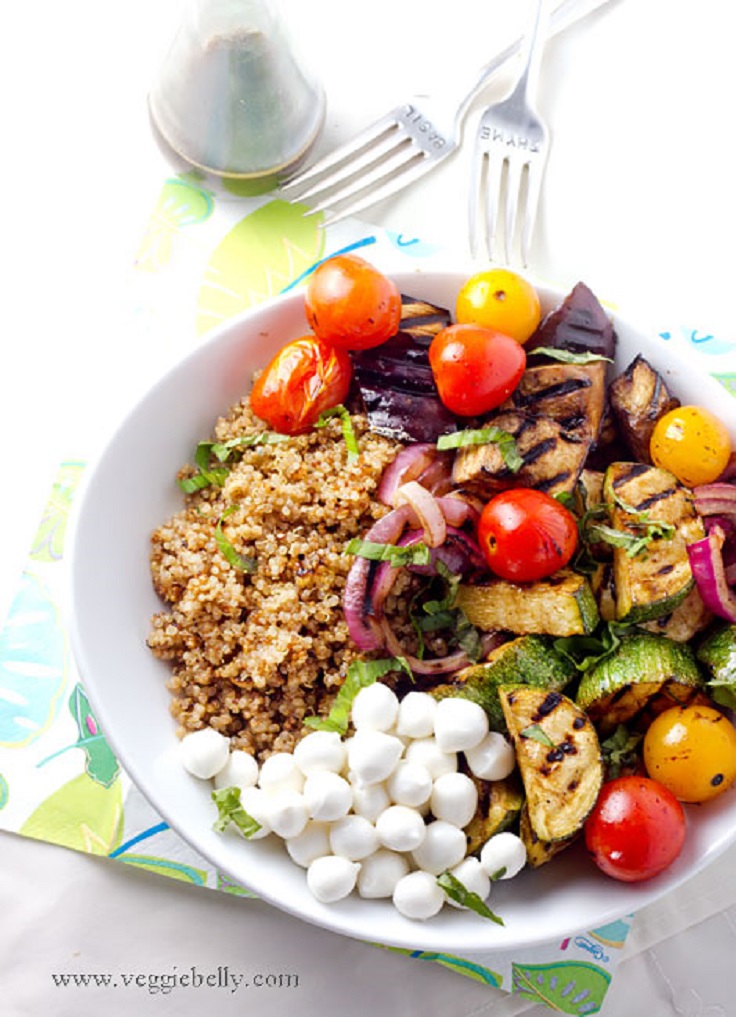 via veggiebelly.com
Balsamic makes a tasty difference when it comes to grilled vegetables. The blend of sweet and tart balsamic complements almost any grilled vegetable for a unique taste that will get your kids to eat. Toss the vegetables in a marinade of balsamic vinegar, garlic, and olive oil before grilling. You can grill eggplant, zucchini, red peppers, red onions, cherry tomatoes, and whatever else your family enjoys. Serve the vegetables with pasta and mozzarella balls.
Spicy-Sweet Baby Back Ribs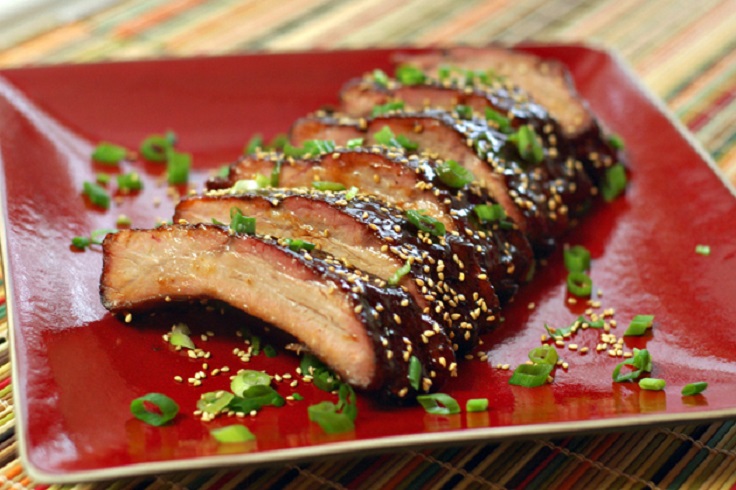 If your family enjoys the challenge of eating spicy foods, then walk on the wild side with this dinner idea. The sauce gets its flavor from ketchup, lime, ginger, brown sugar, and chili sauce. Marinate the ribs overnight in the fridge and grill them up for your next family dinner. Serve the ribs with corn on the cob, potato salad, and frosty mugs of beer.
Maple Buttermilk Grilled Chicken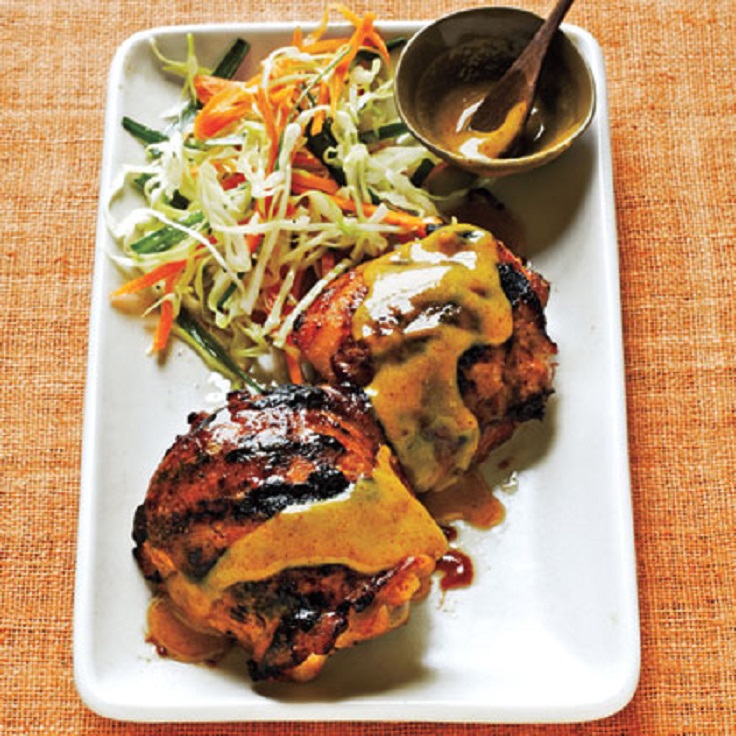 Show your family you know a thing or two about cooking when you serve up your delicious grilled maple buttermilk chicken. Southern cooks use buttermilk for fried chicken. But who wants to face a fryer on a sultry summer night? Instead, marinate your chicken in buttermilk-maple sauce and take it out to the grill.
Bean Burritos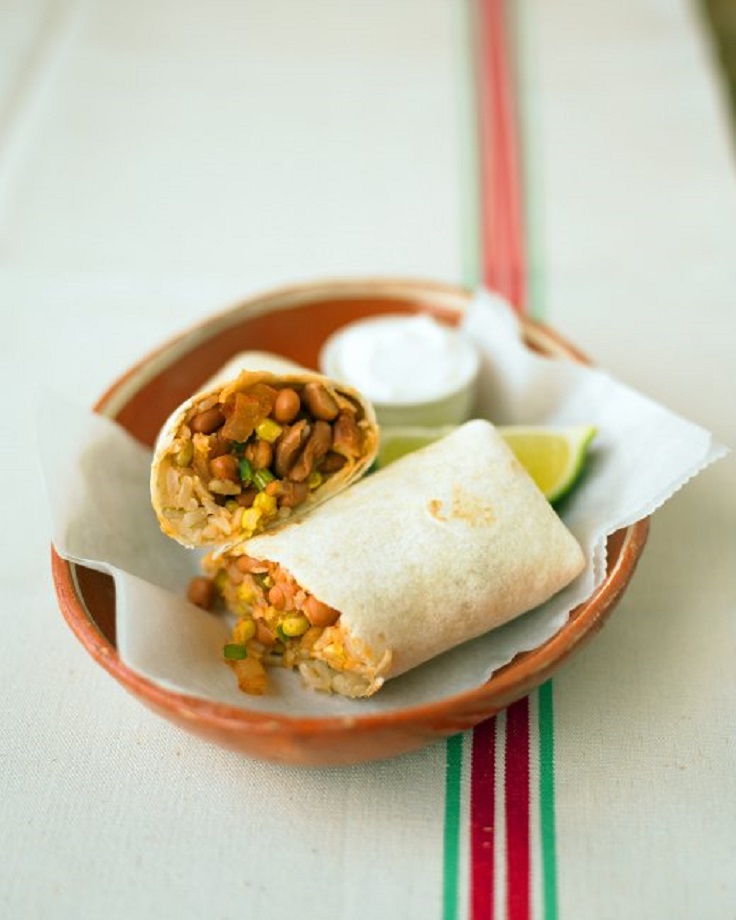 Host a veggie night at the dinner table. This classic meal is easy to put together. You can even prepare the burritos ahead of time, freeze them, and heat them when you're ready. Mix refried beans with salsa and a healthy dose of Mexican spices. Spoon the mixture on your flour tortillas, wrap and serve hot.
Quiche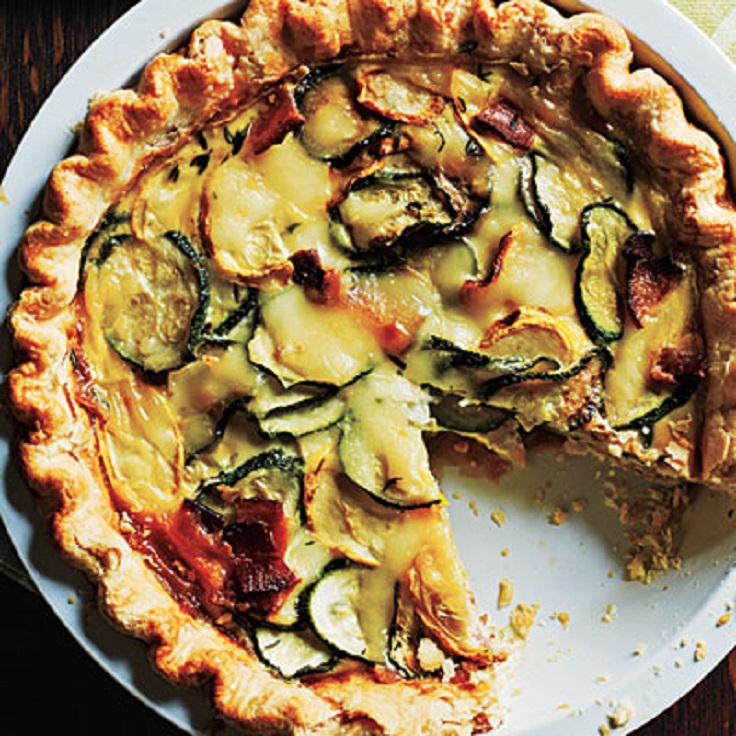 via cookinglight.com
Quiche is a simple meal. However, there are many variations, which you can dress down or up. For a perfectly flaky crust, bake the shell before you add the filling.
Grilled Vegetable Pizza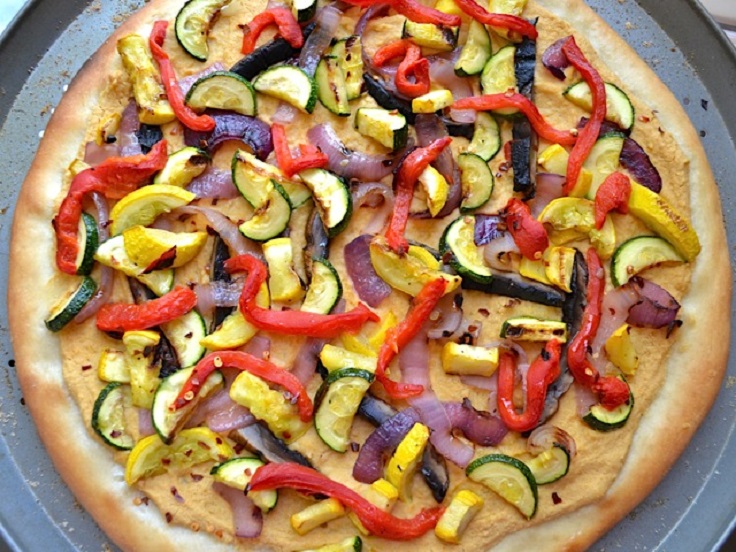 via albertsons.com
Don't get intimated by the thought of grilling pizza. A grilled version is the best way to have pizza without lighting your oven on a hot summer day. Grills also create the same texture and flavor as pizzas baked in a wood-fired oven. Brush the dough with olive oil, grill on direct heat, flip, add your sauce, cheese, and toppings, and let the pizza cook for another five minutes.
Brown-Sugar Barbecue Chicken Drumettes
Don't reserve your barbeque wings for football season. Surprise your family with sweet brown-sugar barbeque wings served with some ranch and blue cheese and grilled vegetables. Make the sauce ahead of time, marinate the wings, cook, and serve up your easy chicken dinner.
Coconut Shrimp with Spicy Orange Sauce
via norecipes.com
Crispy coconut encrusted shrimp make a light, fun, and delicious meal for the kids in your family. With less than 30 minutes of prep time, this dinner idea is perfect for moms on the go. Serve with a tasty sweet-and-sour sauce, summer fried rice, and vegetables.
Chicken Burgers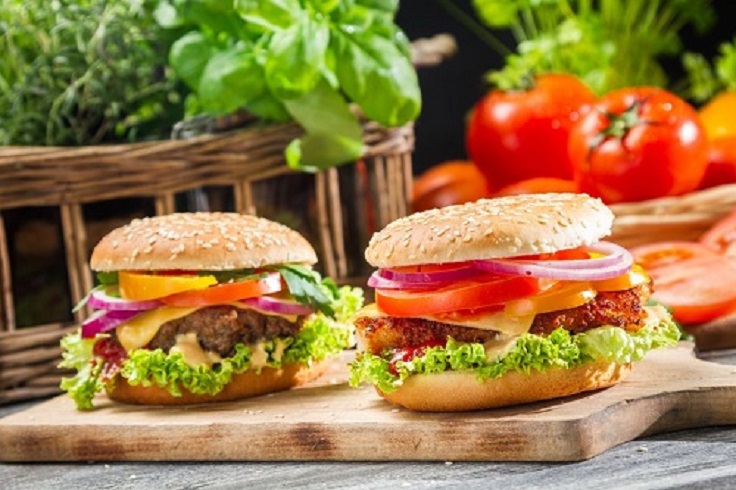 via bbcgoodfood.com
No summer is complete without juicy burgers. Walk past the fried chicken shop knowing you can make this tasty, low-fat chicken burger at home. Chicken burgers are a healthy, low-calorie alternative to beef burgers, and they're just as delicious.