Stress – we all have it! And unfortunately, it always seems tempting to drown your anxiety in a bowl of ice cream or calm your nerves with a bag of chips. Nearly 40 percent of Americans report overeating or eating unhealthy foods as a result of stress. After all, who has time to eat healthy? In this case the food alone is not the problem. It's the combination of junk food and stress that is dangerous. But what if we told you that you don't have to reach out for junk food in order to stay calm. Indeed, some foods may actually help relieve your tension, stabilize blood sugar or, better yet, your emotional response. Here are 10 foods for when you've just had enough.
Salmon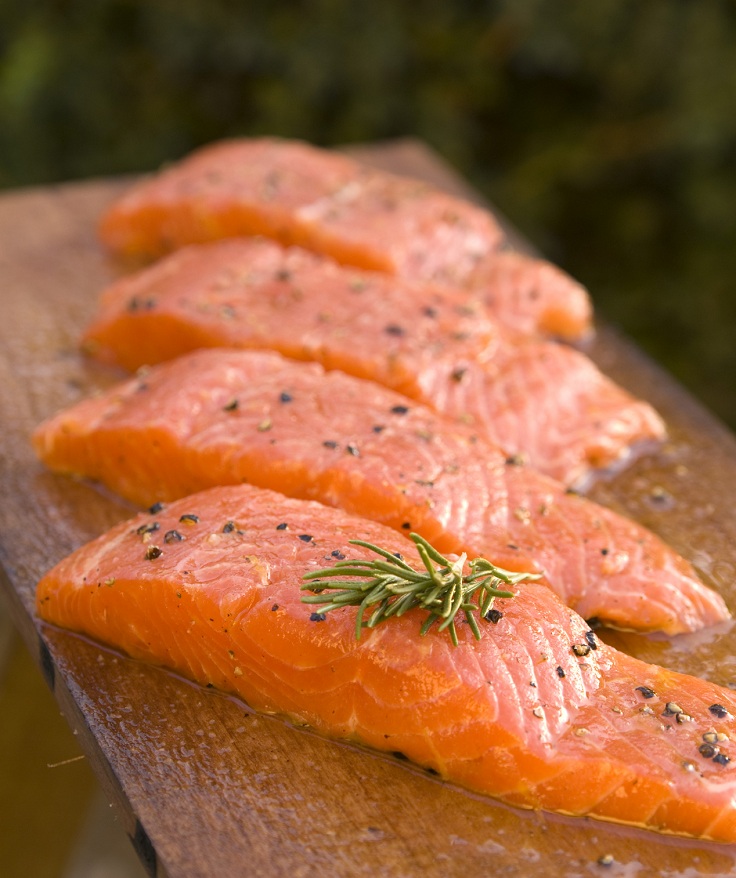 via globefish.org
To keep stress in check, you will want to make friends with naturally fatty fish, like salmon. The omega-3 fatty acids in salmon can prevent surges in stress hormones and may help protect against heart disease, depression, and premenstrual syndrome (PMS). 3 ounces of fatty fish at least twice a week are enough for a steady supply of feel-good omega-3s.
Avocado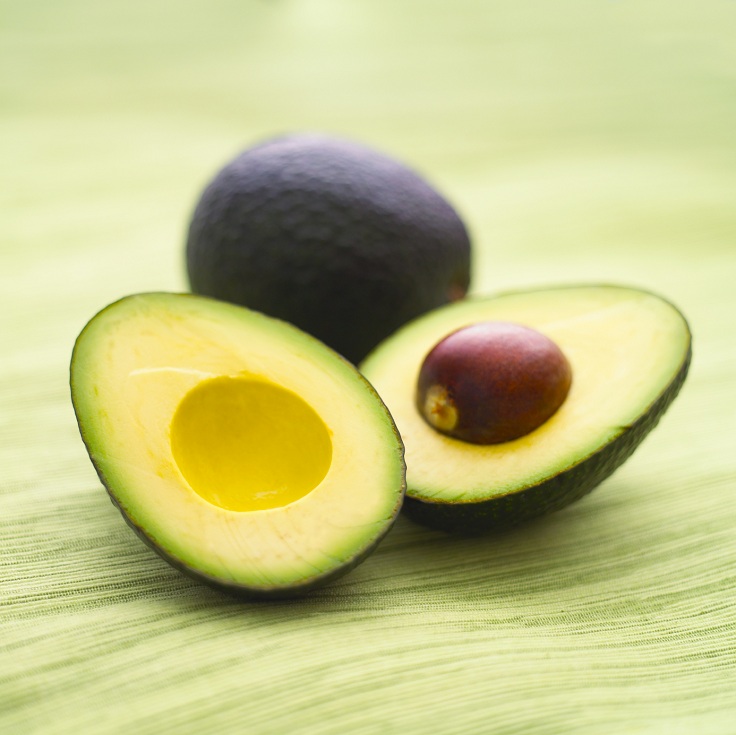 Avocados contain about 20 essential health-boosting nutrients, such as potassium, vitamin E, B vitamins. While potassium can help reduce high blood pressure, B vitamins are extremely necessary for healthy nerves and brain cells. This superfood is also high in fat and calories and may help shut down stress-eating by filling your belly and making you feel more satisfied. Just half an avocado is enough to keep your mood steady, even in times of stress.
Blueberries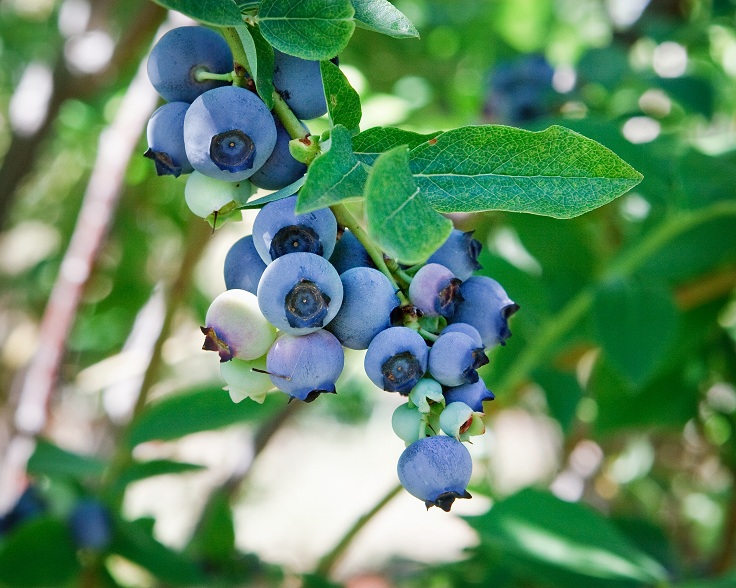 via sierracascadeblueberries.com
Research has shown that blueberry eaters experience a boost in natural killer cells – a type of white blood cell that plays a vital role in immunity. When we're stressed, our bodies need antioxidants to help repair and protect cells and blueberries have some of the highest levels of an antioxidant known as anthocyanin. They are also especially rich in vitamin C, which controls the blood pressure.
Milk
Milk is an excellent source of vitamin D – a nutrient that can boost happiness. A 50-year-long study found that people who had insufficient vitamin D levels had a high risk of panic disorders and depression. It is also rich in vitamins B2 and B12, as well as proteins and bone-building calcium. Try drinking a glass of warm milk before going to bed for a restful sleep.
Pistachios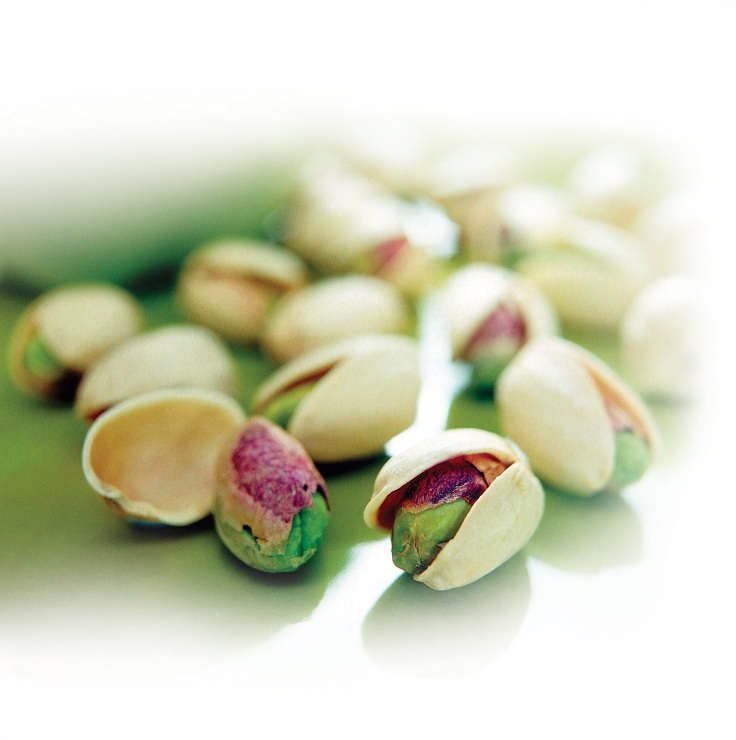 via businesswire.com
When you're having negative thoughts in your head, doing something repetitive with your hands may help you relax. Like eating pistachios. Eating a handful of pistachios every day may help lower your cholesterol, ease inflammation in your heart's arteries, make diabetes less likely, and protect you against the effects of stress. But don't overdo it – nuts are rich in calories.
Dark Chocolate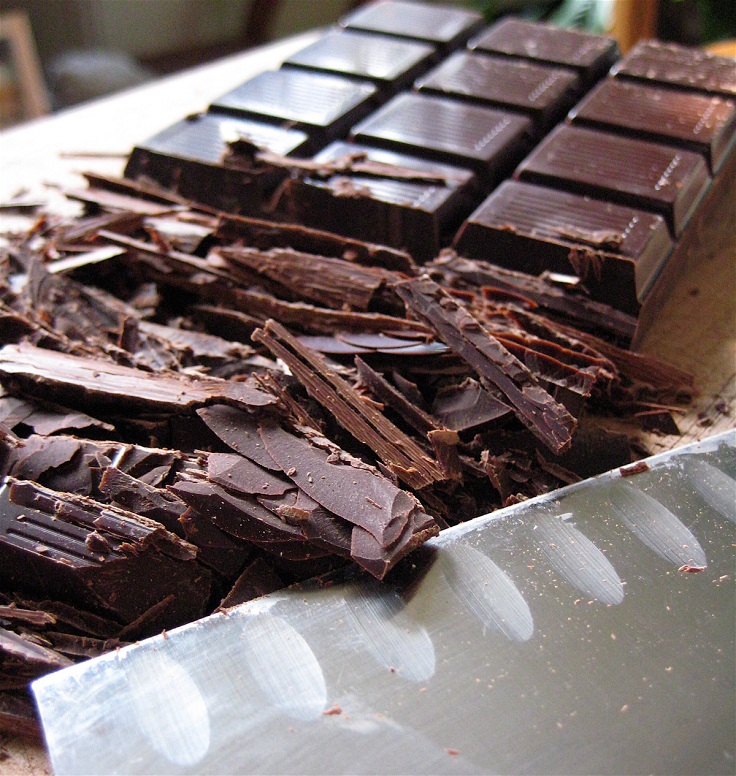 Attention, chocoholics! Researches have shown that a bite of dark chocolate might have the power to reduce your stress hormones, including cortisol. Also, the antioxidants in cocoa help your blood vessels relax, lowering blood pressure and improving circulation.Go for varieties that contain at least 70% cocoa.
Chamomile Tea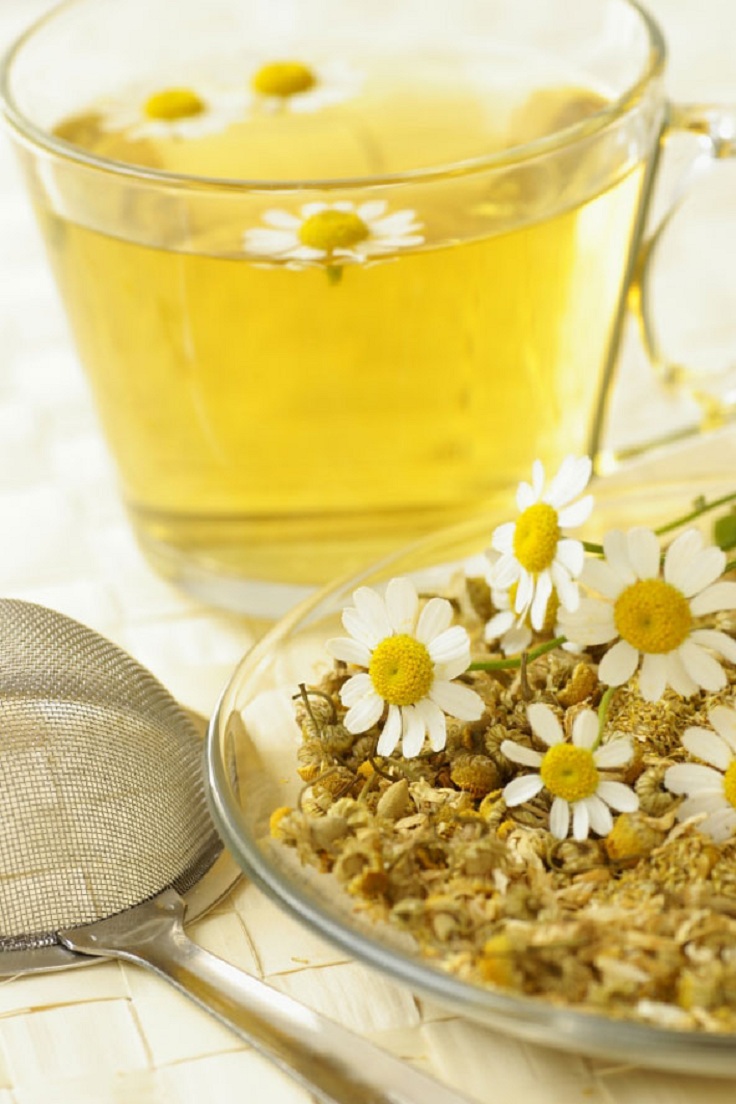 via gq.co.za
If you're going through a tough period and you can't seem to calm down, then a cup of hot chamomile tea is the perfect choice for you. Steep 2 teaspoons of the herb in 10 ounces of boiling water for 20 minutes, covering the cup to keep the essential oils in the water. You can also add some honey for a boost of nutrients. This tea is a gentle relaxant that acts as both nerve tonic and sleeping aid.
Oranges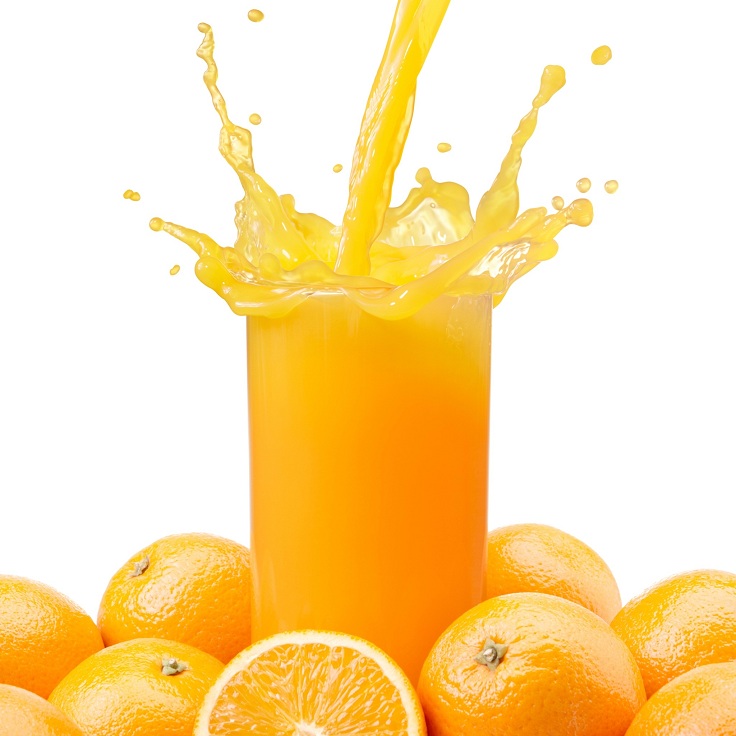 via worldmagacy.com
Oranges are nutritional powerhouses – a good source of quick energy, essential vitamins, nutrients and fiber in an attractive, portable package. Vitamin C is another vitamin known to lower blood pressure and the stress hormone cortisol. For a quick burst of vitamin C, simply eat a whole orange or drink a glass of freshly squeezed orange juice – you'll definitely get back in form.
Spinach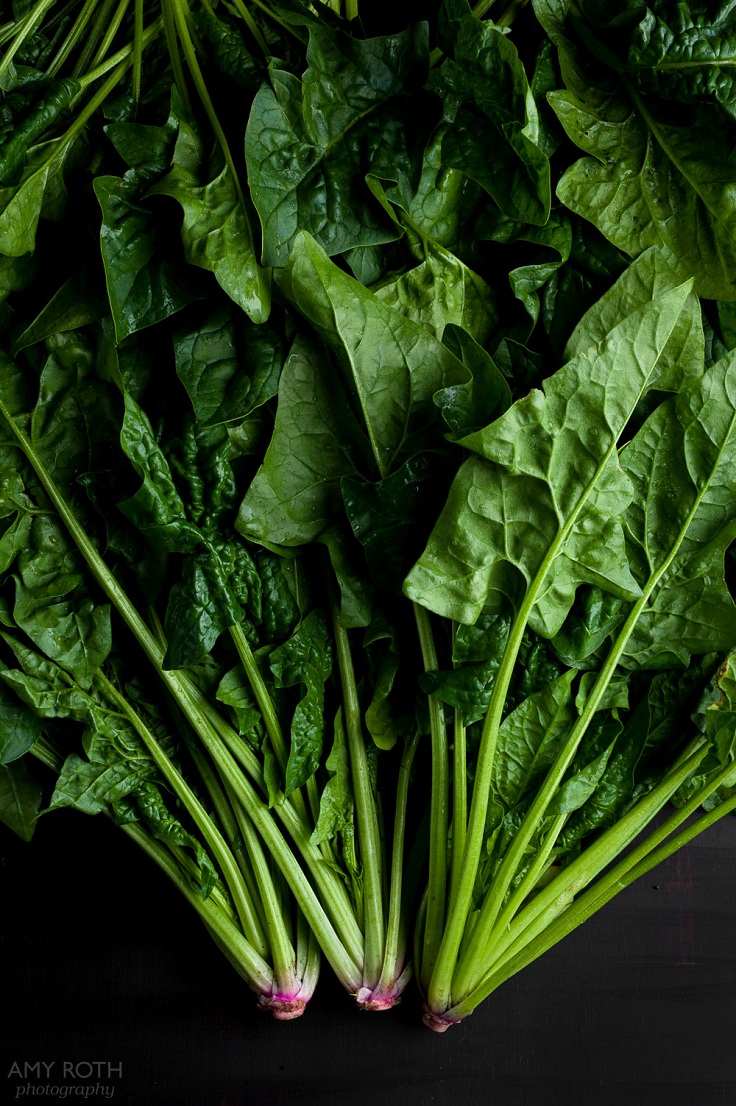 Leafy greens may not be your idea of comfort food, but spinach can actually have a calming effect. This leafy vegetable is rich in folate, which helps your body produce mood-regulating neurotransmitters, such as serotonin and dopamine. It's an excellent source of magnesium- a mineral that helps promote a sense of calm and it also contains fiber, which boosts energy levels. You should definitely include it in your diet!
Yogurt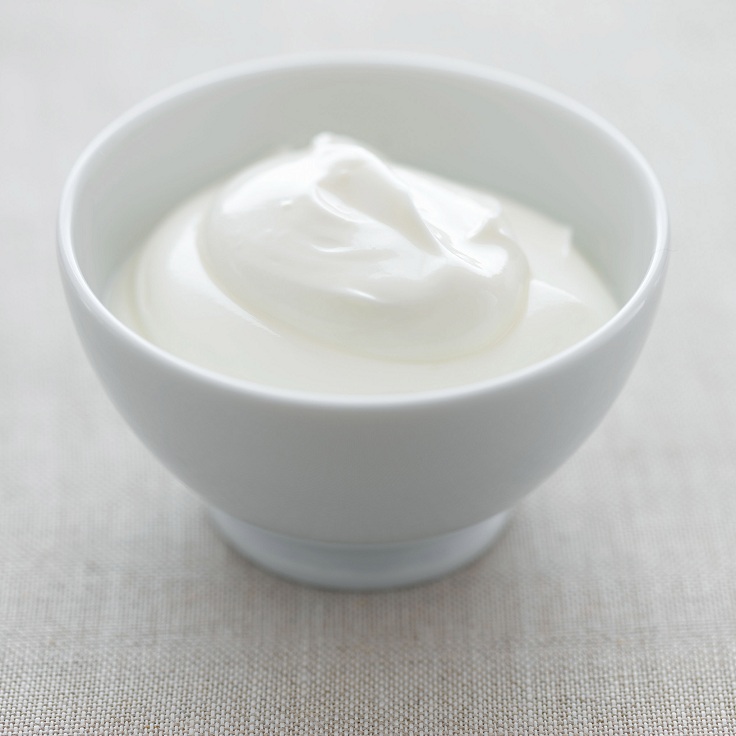 via foodandwine.com
Research has shown that the brain sends signals to the gut, which is why stress and other emotions can contribute to gastrointestinal symptoms. One and a half cups of yogurt (high in gut-friendly bacteria) pushes food more efficiently through the gastrointestinal tract, thereby improving your gut's ability to digest. It's also full of calcium and protein, so you definitely can't go wrong by enjoying a colorful yogurt parfait.