Almonds are pretty much one of the healthiest foods on the Planet. These little nuts are packed with the "good fats," essential vitamins and minerals. They are high in protein. But is not just this, they are also very tasty, crunchy and delicious. However, there is no doubt that these nuts are also very versatile. While perfectly fine eaten straight out of the bag, there is almost no end to the wonderful ways you can use almonds in recipes that are sweet and savory. Whether you're seeking something sweet, savory or just a snack, there are numerous ways you can ditch the peanuts and go nuts with almonds. Because of this, we have decided to rounded up our 10 favorite almond recipes for you. Here are some easy-to-make, delicious and nutritious recipes made with almonds. So, make some change to a healthier eating and try to add some almonds to your next meal. Enjoy!
1. Honey Roasted Almonds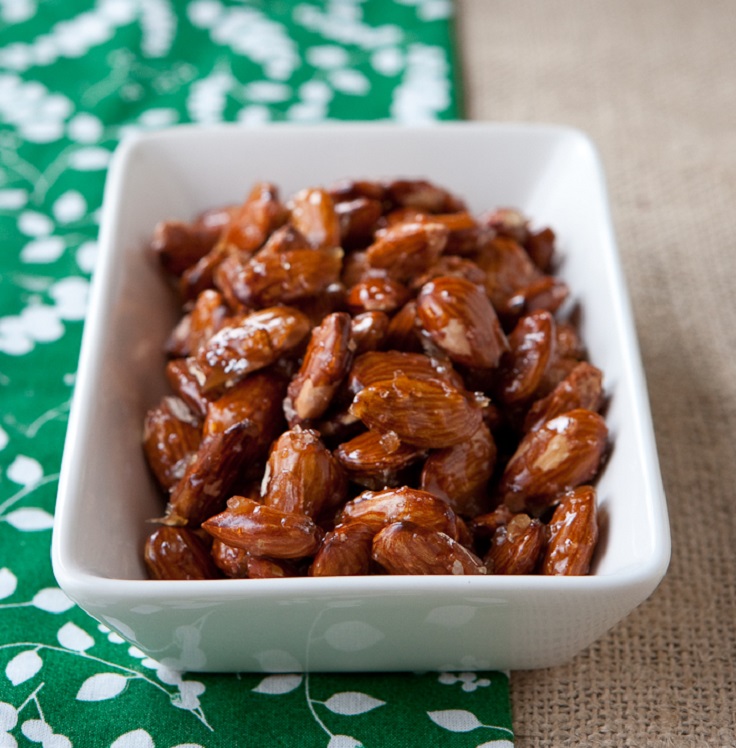 via babble.com
These candied almonds are so easy to pull together, with ingredients that are very tasty and healthy. Also, these honey roasted almonds are a perfect snack — totally addictive and they go heavenly well with drinks!
 2. Date, Oat and Almond Smoothie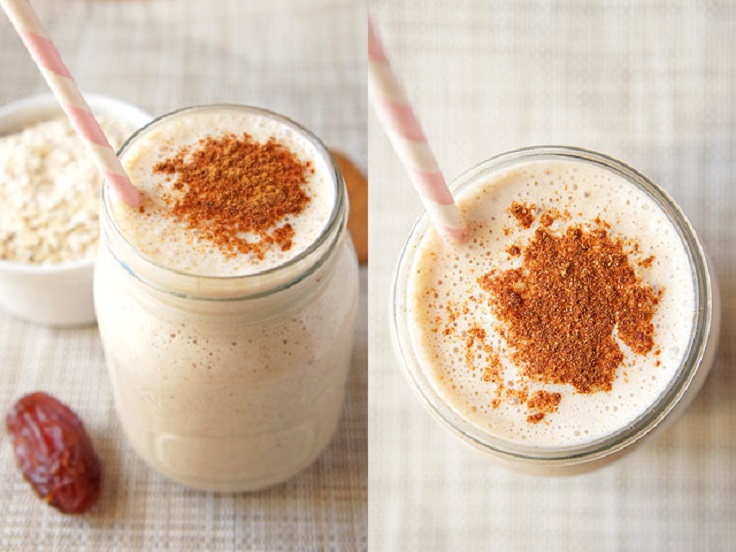 This smoothie it is creamy and is super satisfying. To make this smoothie you only need six ingredients: Dates, Oats, Almond Butter, Banana, Milk and Cinnamon. Whiz it all in a blender, sprinkle a little more cinnamon on top and you are good to go.
3. Almond Chia Pudding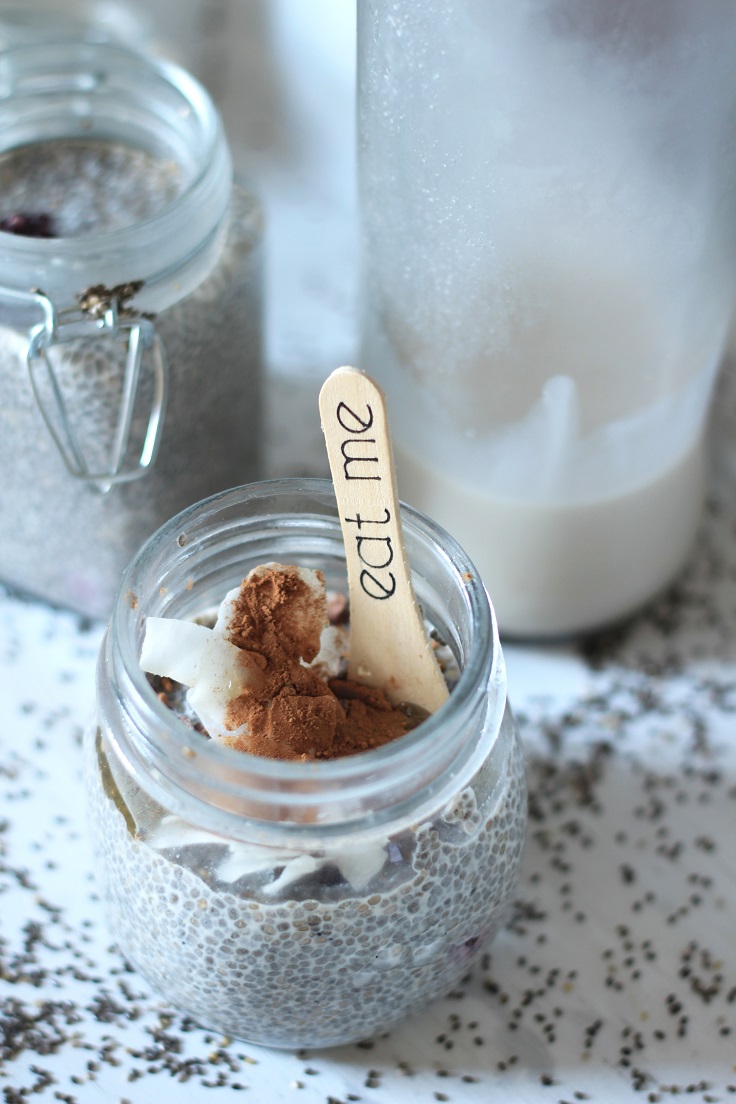 Healthy and sweet, this chia pudding is a must try! You can make this pudding, keep it in fridge overnight and eat the next day as a healthy breakfast or on the go snack. The choice is yours!
 4. Almond Biscotti With Maple Glaze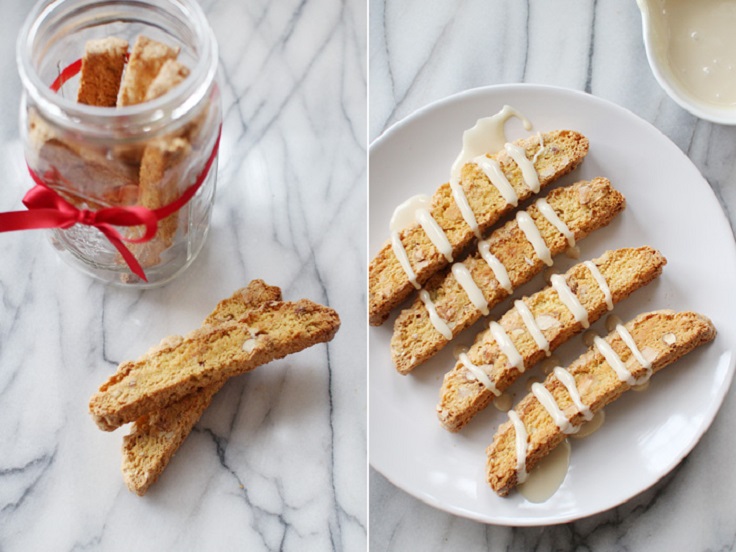 These almond biscotti with maple glaze are very delightful. Use this recipe to make them. Serve them with some hot coffee or tea.
 5. Mushroom Burgers With Almonds and Spinach
These delicious vegetarian patties have a great texture made of almonds and bulgur. They are very delicious, put them into some whole grain bread and enjoy!
6. Cherry Pie Larabars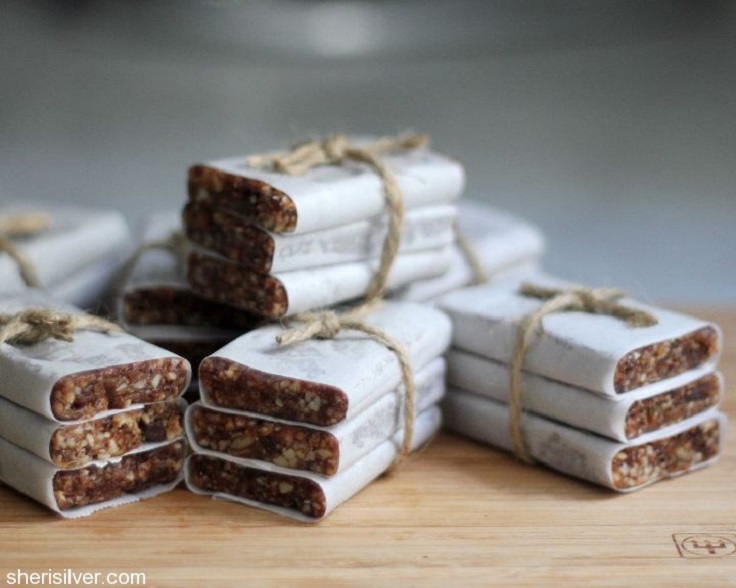 via sherisilver.com
Made only with all healthy ingredients such as: almonds, unsweetened dried cherries, dark chocolate, dates and your choice of nut butter; these naturally sweet and healthy bars are satisfying, healthy and delicious!
7. Roasted Asparagus With Lemon-Almond Pesto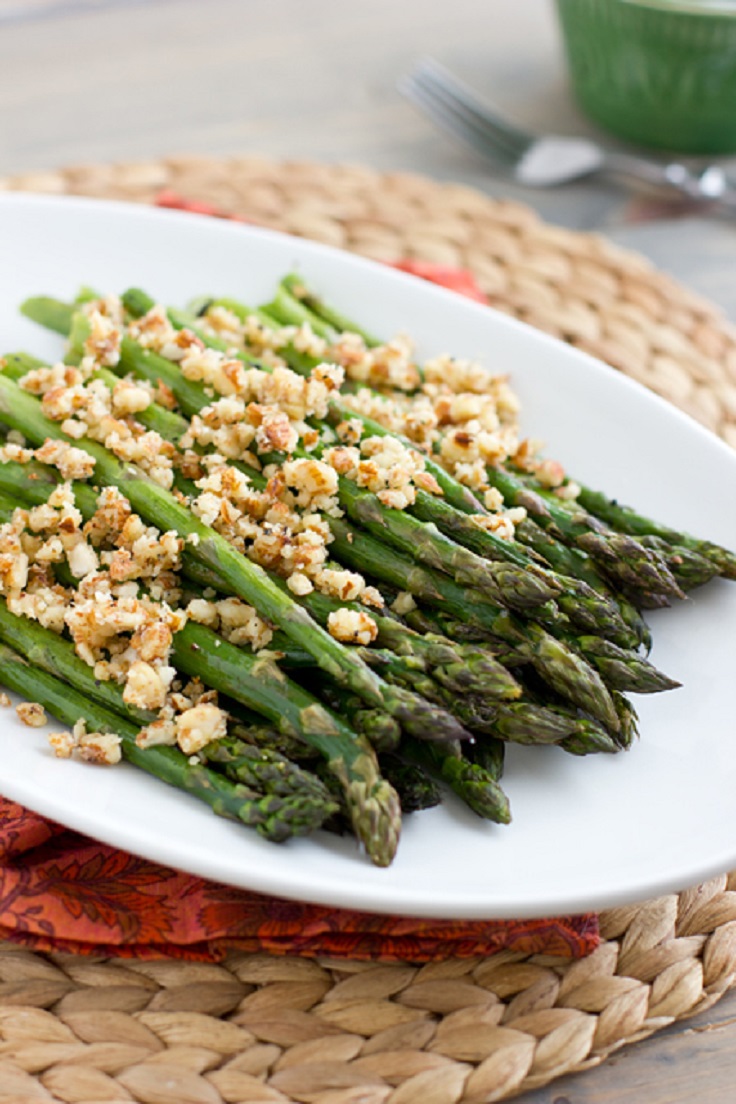 via ohmyveggies.com
This delicious twist on traditional pesto is made with almonds and roasted asparagus, but not forget that you can also over broccoli, pasta, or even pizza!
8. Almond Crusted Chicken With Cherry Balsamic Sauce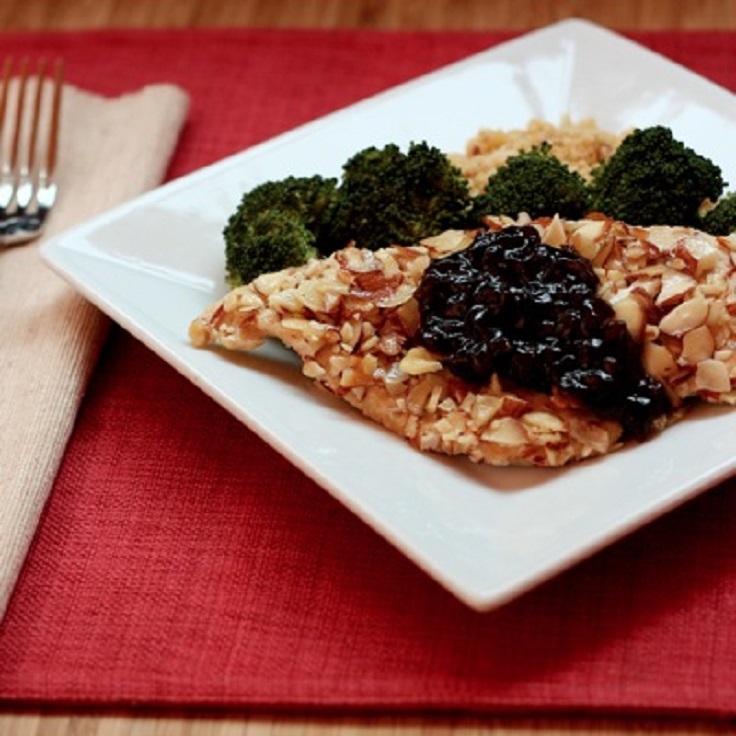 Breadcrumbs? So … why not? Try these crunchy slivered almonds to coat those chicken breasts. Top with a lush cherry balsamic dressing for the win. Enjoy!
9. Cinnamon Almond Hasselback Sweet Potatoes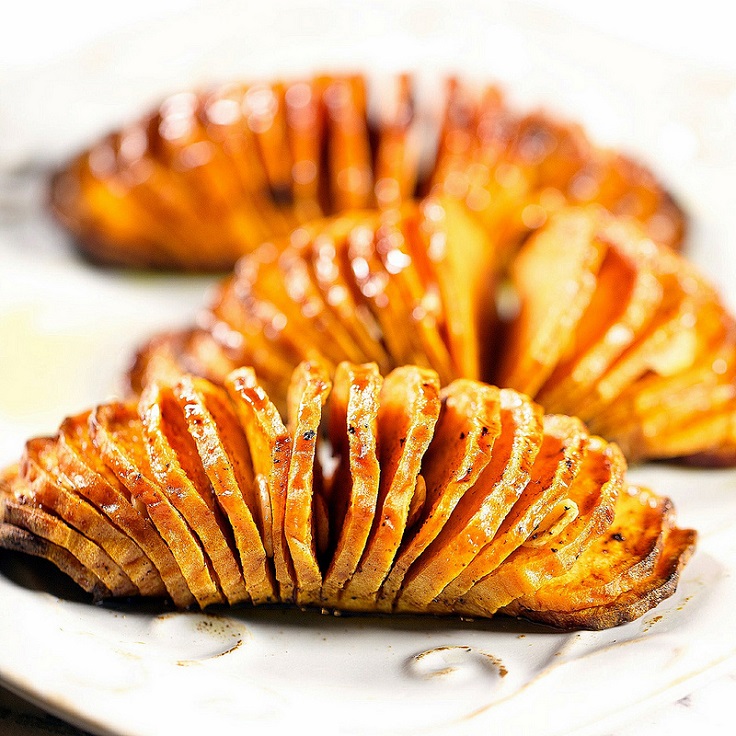 "Hasselback" potatoes are delightful and are really easy to make. Simply slice the potato to achieve this effect, brush with olive oil or butter, and put them in oven. This version gets ramped up with creamy sweet potatoes, along with almonds and cinnamon inserted between the slices. So tasty!
10. Green Beans With Lemon-Almond Pesto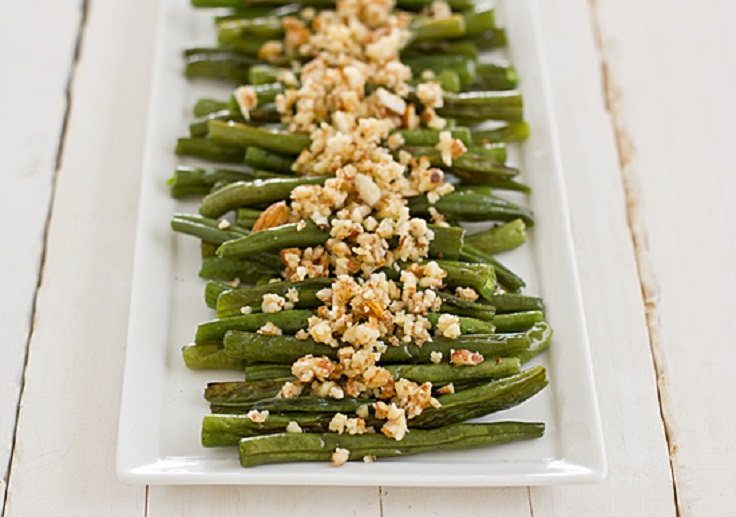 via ohmyveggies.com
Healthy and tasty these beans are really easy to make. Roast them in the oven and toss with fresh lemon zest  and coarse salt in addition to the slivered almonds!