The truffles come in many recipes to taste, and all of them will make you crave for more. You can make them with chocolate, peanut butter, vanilla, fruity, anyway you wish them. Even though this small sweet balls are not the thing you should eat often if you are looking after your waistline, it's fine from time to time to give yourself this kind of food pleasures. Truffles are easy to find, but if you are more of a – homemade food – person, then you have many recipes to try in your kitchen. Instead of searching the Internet, scroll down and check out these ten recipes, all of them equally delicious.
1. Apricot Coconut
This recipe is vegetarian and the truffles are low in sugar, also they don't contain alcohol. Besides that, it's easy to make so you should give them a try. For this recipe you'll need roughly chopped white chocolate, dried apricots, double cream and desiccated coconut. These ingredients together make such sweet truffles that are going to be eaten in a minute.
2. Raw Coconut and Turmeric Chocolate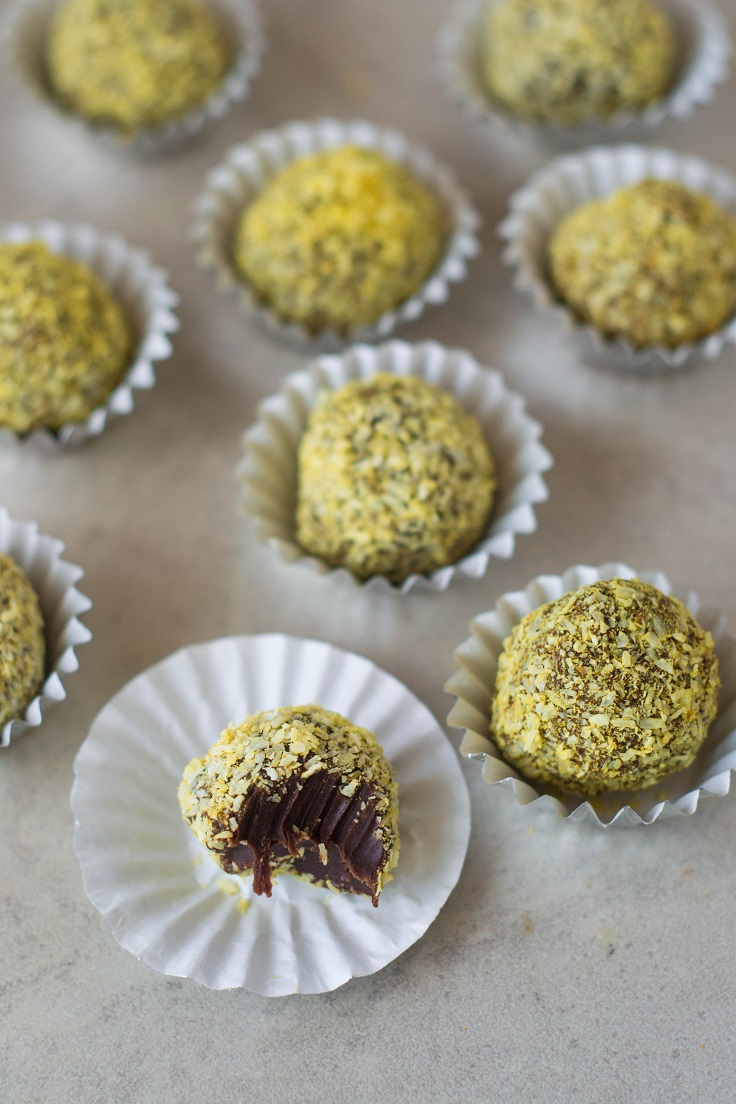 These truffles are vegan, gluten free and raw. They are done in 10 minutes and just the picture already says how delicious they really are. For the recipe you need coconut oil, raw cocoa powder, raw honey or maple syrup, shredded coconut and turmeric powder. The rest is just following few instructions that will lead you to these wonderful truffles, who can you keep in the fridge up to five days.
3. Dark Chocolate and Pistachios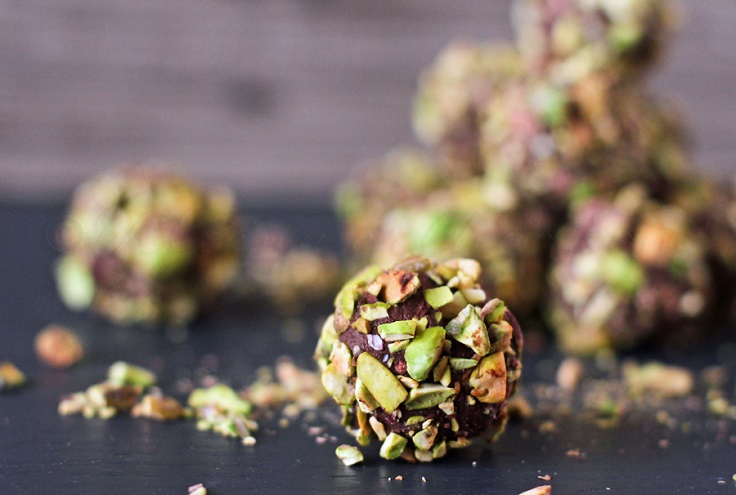 via kleinworthco.com
Dark chocolate and pistachios, now that's a combination! What you need is a quality dark chocolate, raw chopped pistachios and a cream cheese. You will have to wait for 2-3 hours in order to eat these ones, because firstly you will need to put into refrigerator the mixed chocolate and cream cheese, and then after shaping them into balls and rolling them in chopped pistachios, again you'll need to put them in refrigerator, but this time in order to firm up. But, after trying them, you will come to realize that this is the perfect way in which sweet chocolate and salty pistachios go very well together.
4. Orange Macadamia Raw Spiced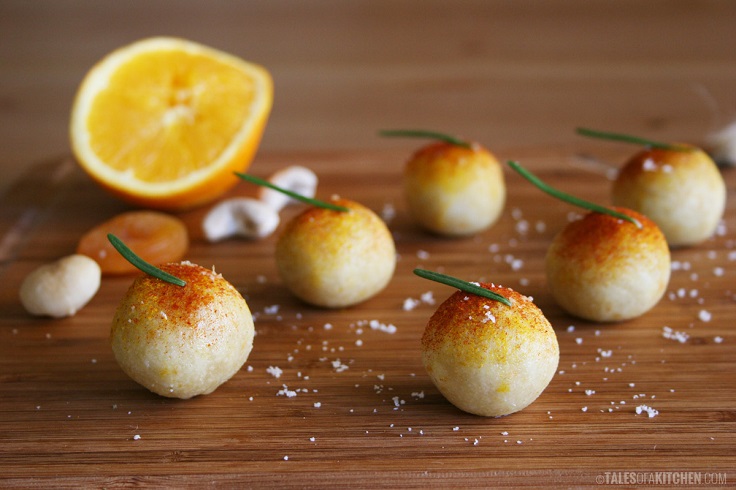 This recipe is one of the best from the category "desserts you can make in five minutes". These truffles also include dried apricots, desiccated coconut and turmeric powder, but in this one you also have some orange juice, cashews and macadamia nuts. With this recipe, you will will get eight servings. When you end rolling them, sprinkle them with turmeric, and then with chili powder.
5. Cake Batter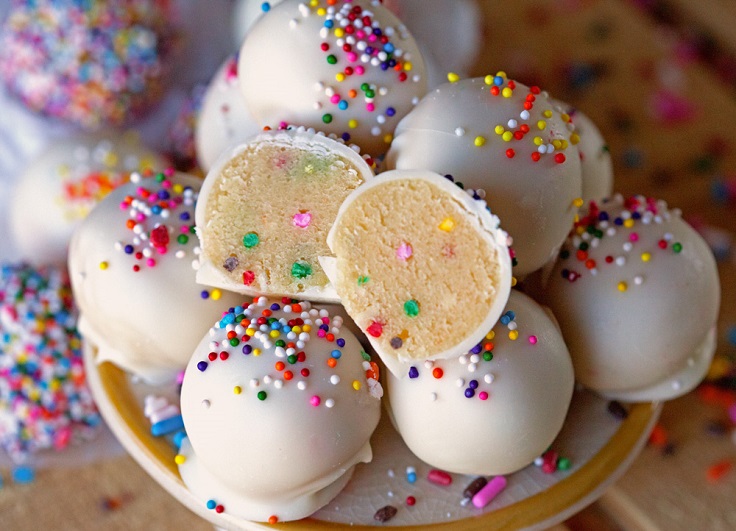 Thanks to the rainbow sprinkles you can easily transform these batter truffles into a birthday dessert. Soft and buttery, these truffles taste similar as cookie dough, which means they are also very delicious! Depending on when you want to use them and eat them, you can keep the in the fridge for up to five days. But, most likely that won't happen because they are very tasty and will be eaten in a very short time.
6. Chocolate Caramel Macchiato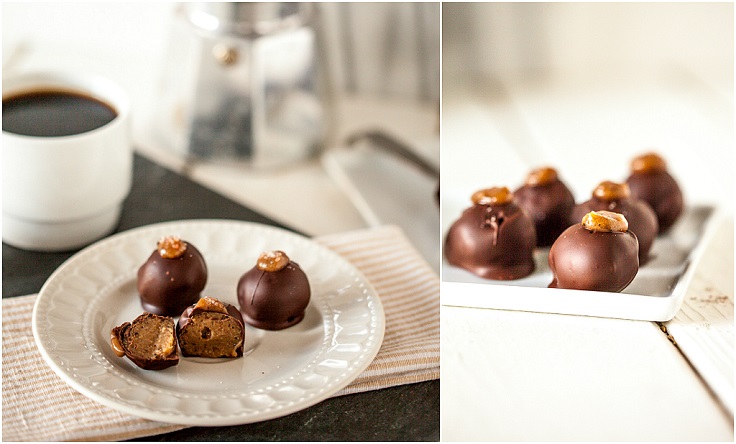 via keepinitkind.com
Chocolate plus caramel plus machiatto equals super tasty truffles! Perfect for a little breakfast treat or for dessert, these truffles are going to make you addicted to their wonderful taste! You need few ingredients such as almond milk, chocolate chips, cashews, vanilla extract and so on, and after getting them, the rest is just following the given instructions. The next step after having them all done and ready, is to fully enjoy them!
7. Chocolate Chip Cookie Dough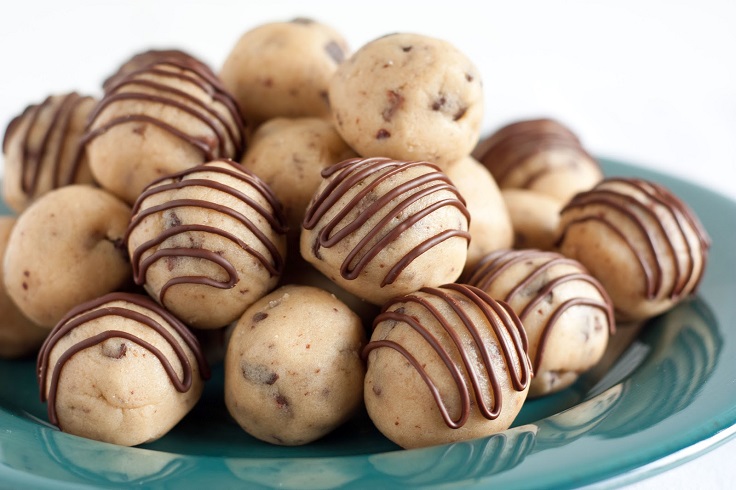 Soft and buttery, these truffles taste like cookies but only in a form of sweet pops. What makes them even more delicious is the chocolate on top, which by the way you can have more of it, and also if you wish you can add M&Ms besides the chocolate chips. These truffles will surely be gone in such a short time, so if you are waiting for someone to come over, make sure you make more of these.
8. Peppermint Bark Cheesecake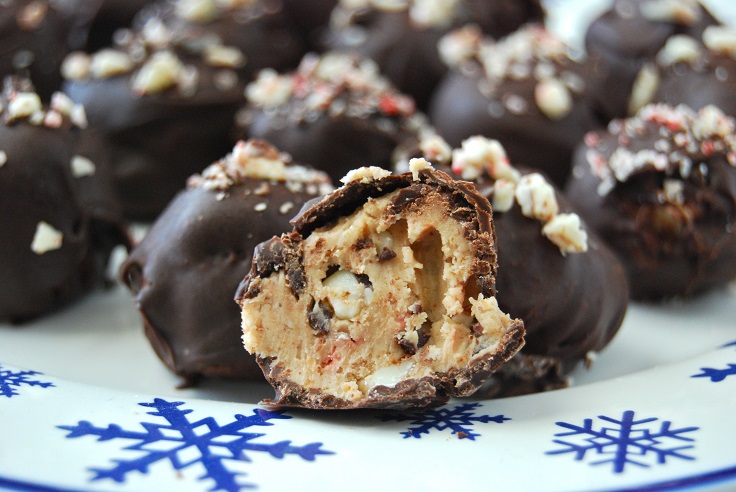 Crunchy and creamy, those are the two C's when it comes to these sweet truffles. When it comes to the peppermint, you can either use peppermint extract or store bought peppermint bark, your choice. What else you need is white chocolate, graham cracker crumbs, cream cheese and confectioner's sugar, while for the coating you need melted semi – sweet chocolate and a splash of canola oil if your chocolate gets too thick.
9. Red Velvet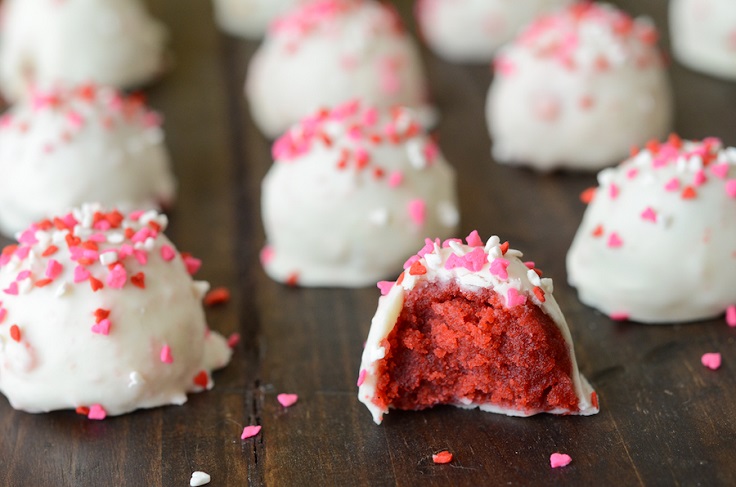 The red velvet truffles are the perfect combination of red velvet cake and cream cheese icing, all of that dipped in white chocolate sauce. You can leave out the heart sprinkles, but with them these truffles are the ideal dessert for Valentine's day or for any day you want to show some love to your close ones. Besides that, hearts or no hearts, these truffles are so delicious that will be gone in seconds.
10. Thin Mint Truffles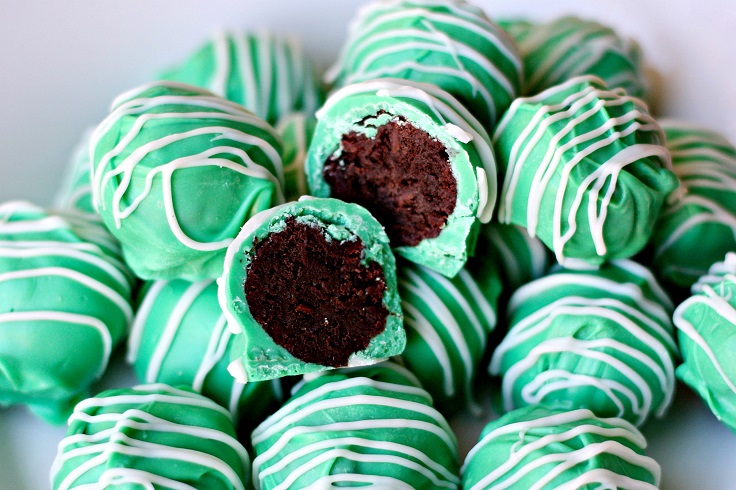 via studio5.ksl.com
What you need to get this thin mint truffles is a package of thin mint cookies, cream cheese and mint chips. If you can't find the mint chips then you can replace them with vanilla candy coating or almond bark, whatever you love more. After you get these green truffles, you can drizzle some white chocolate and sprinkle small amount of cookie crumbs.