Summer is on its way and it's never too early to prepare yourself for the sea and sand. When it comes to summer beauty, the most important thing is to choose the right swimsuit and bring it to the seaside. This season swimwear is infused with interesting prints, sensual and tropical themes with bright colors that will show of your brilliant tan. You will be wowed by the beauty of these stylish and smallest outfits of the year! From strappy to geometrics, here we rounded up our favorite pieces. Are you ready for careless summer? Take a look at the 10 hottest swimsuit styles for the summer 2017.
1. High Neck Crop Tops
This trend has been around some time, but this year without a doubt, it is going to be everywhere. And the best part about this style? You can wear it at the bar after a nice sunny day at the beach. Try on some high-waisted shorts and you'll have the look!
2. Moroccan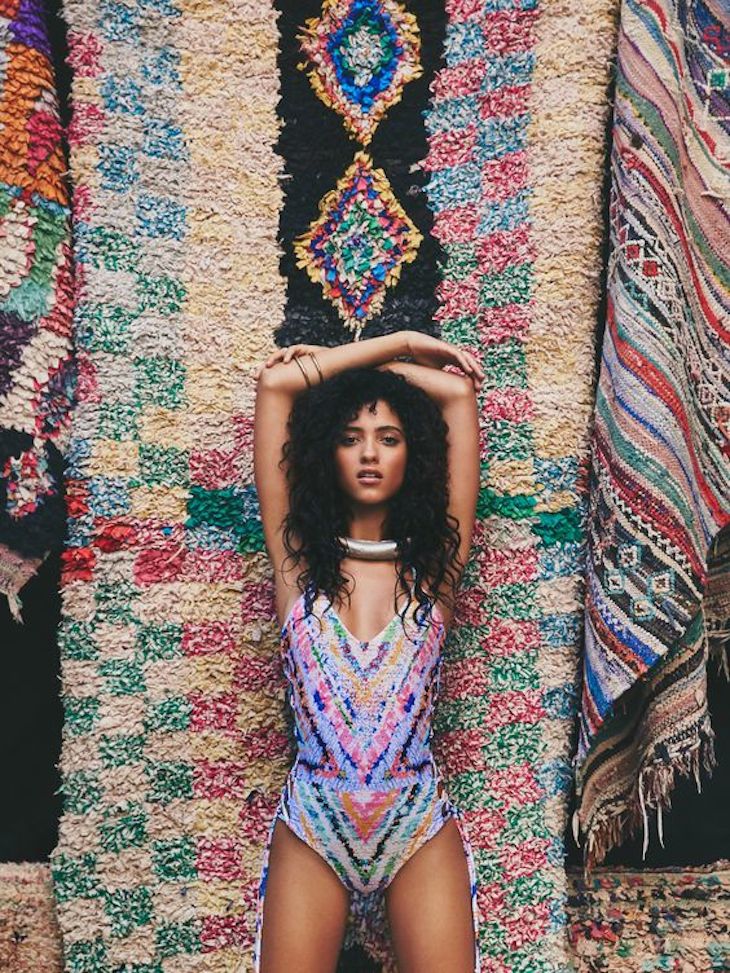 via marahoffman.com
Definitely our favorite! Boho style swimsuits are absolutely for sophisticated women who prefer playful color and prints. So, what are you waiting for? Now, you just have to pick a place for your next summer destination.
3. Geometrics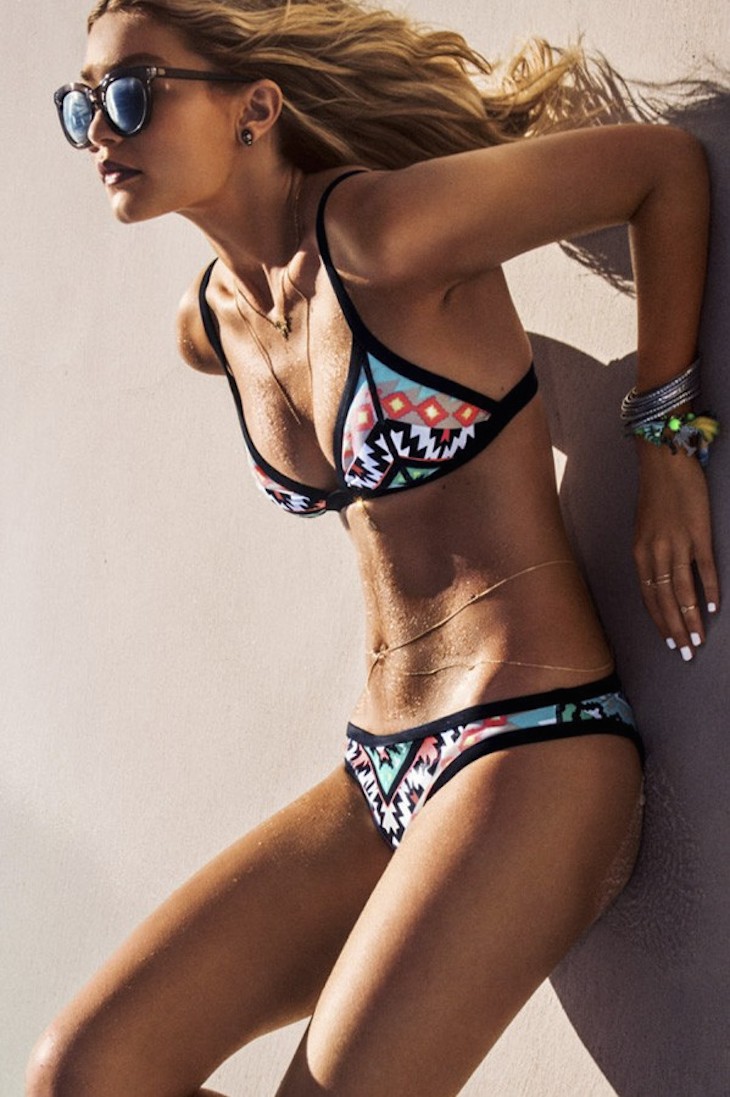 Geometric patterns look so cool and energizing. They are definitely the best choice for standing out in the sun from a big crowd. Just put on your oversized sunglasses and you are ready to hit the beach like a star!
4. Cutouts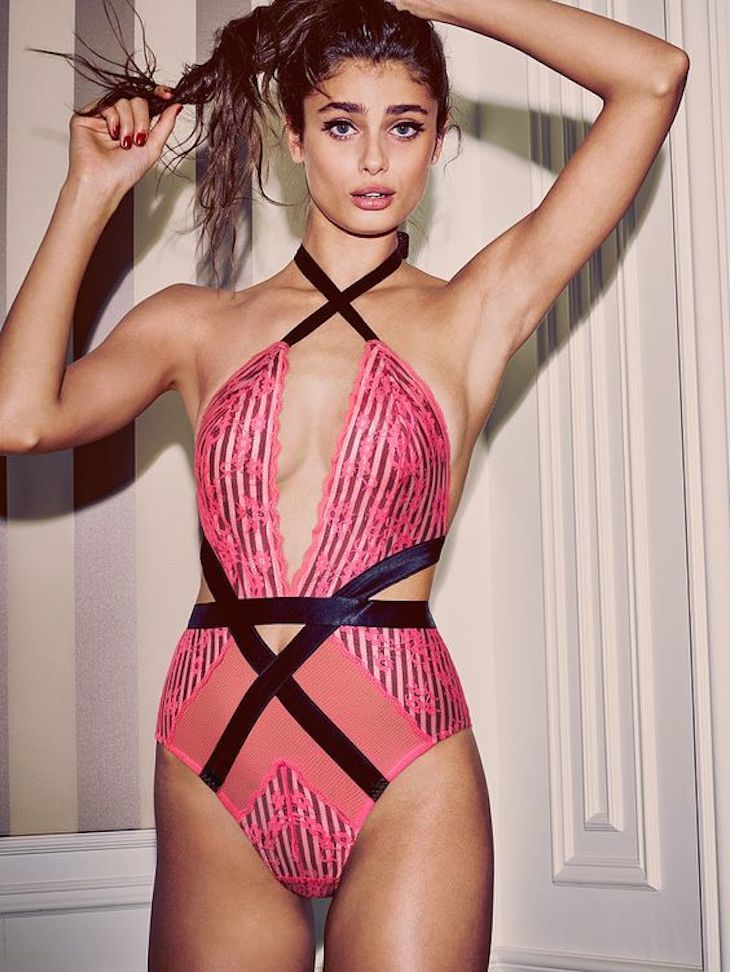 Cutout one-piece swimsuit is a perfect choice for those ladies who want to show their extra figure and bust area. From the big variety of cutout one-piece styles and colors, you are more than sure to find the best style that matches your personality.
5. Strappy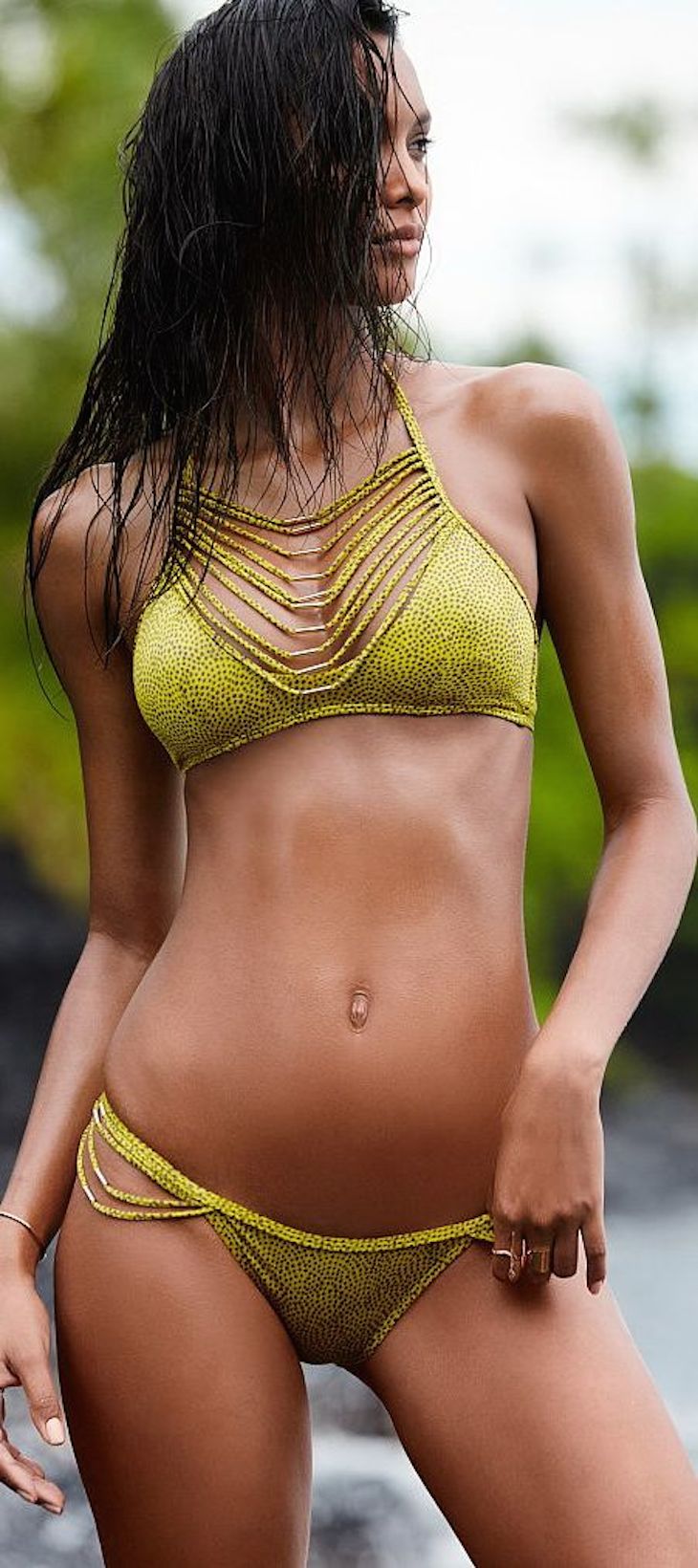 via styleestate.com
We saw this style last year, but it is definitely not going anywhere! They are sexy and stylish and they perfectly complete the mega-feminine trend. For those who just wanna have fun, the strappy swimsuit will be your favorite this summer.
6. High Waist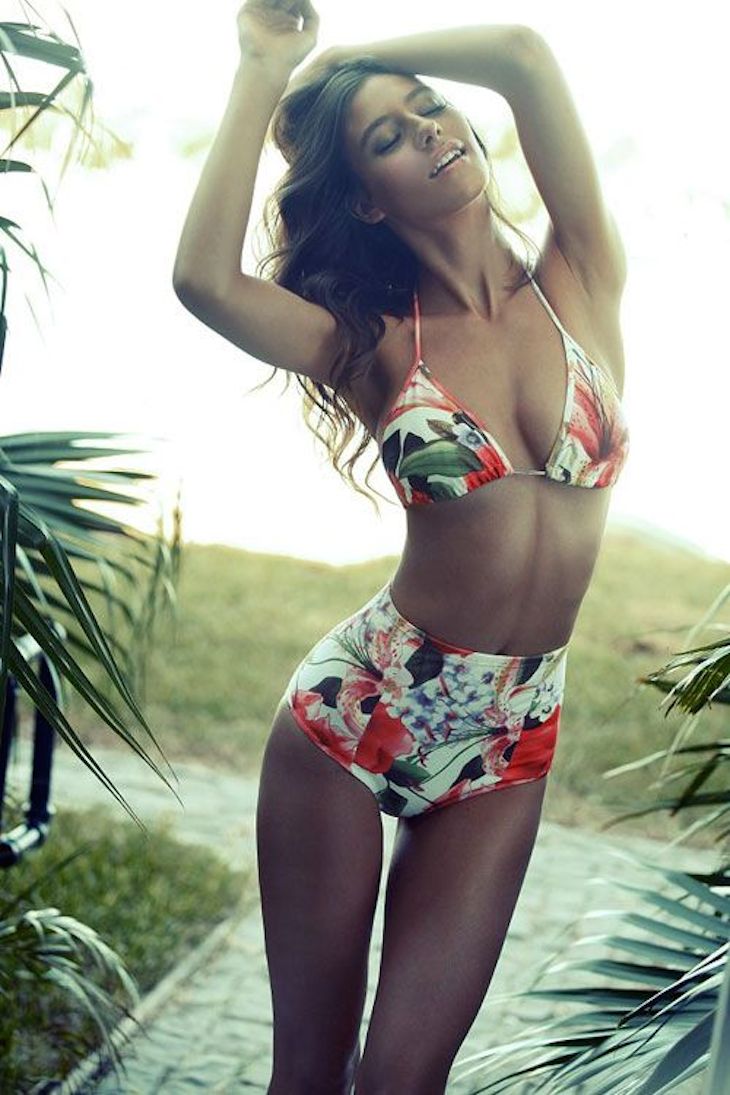 90's trend is back in style. Retro swimsuits are definitely a huge trend for this summer, so if you are a stylish woman who prefer 90's trends than this is definitely your choice for the summer. High-waisted bottoms are proof that sexy doesn't always mean more skin.
7. Sporty
If you are one of those who like activities at the beach, something comfy as a sporty swimsuit will be the best way to show what you really know. Who said that sporty can't be sexy? There are many interesting styles and you can mix and match whatever you like for a subtle sporty-chic look. Ready for some volleyball?
8. Fringed
Another great choice for the summer is the fringed bikini-set. From bright to neon colors, this style looks extremely trendy and sexy. This year the popularity of fringe has increased, so update your beach look with this style and get ready for sexy swimming!
9.Whites And Neutrals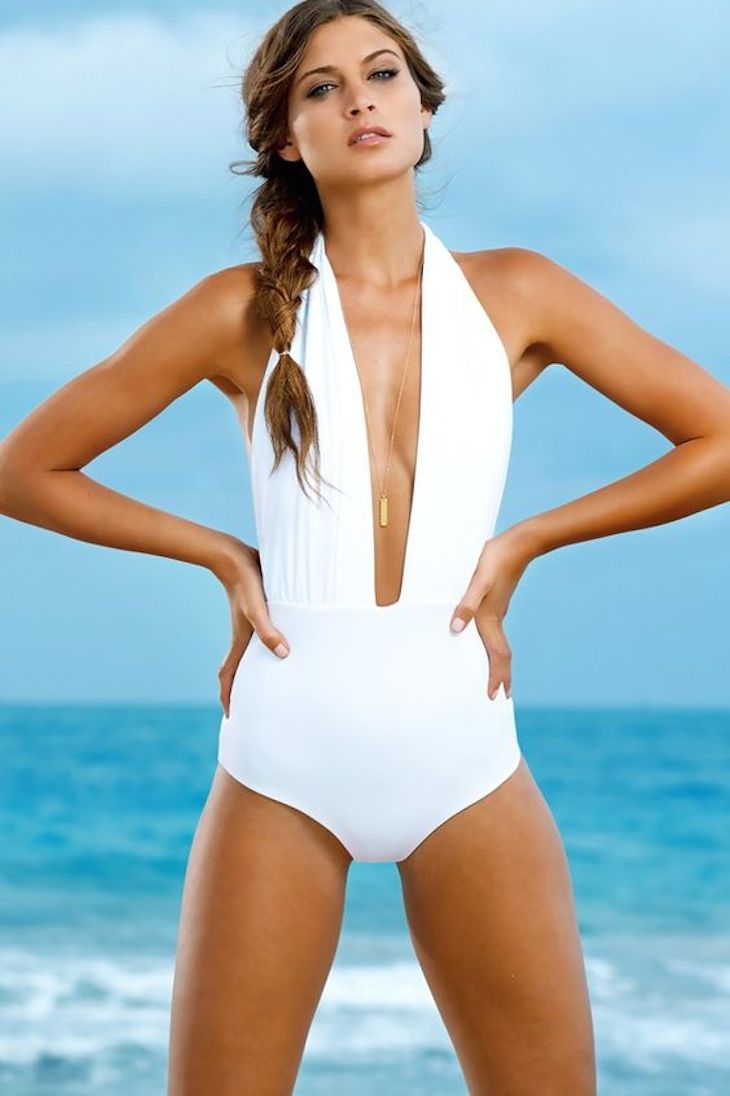 via shoptiques.com
The perfect way to show off your tan is to choose white and neutral (nude) swimsuit colors. White is timeless and will never go out of style. Accessorize your swim look with some colorful neckless or bracelets and you will get a brilliant beach style.
10. Surfer Chic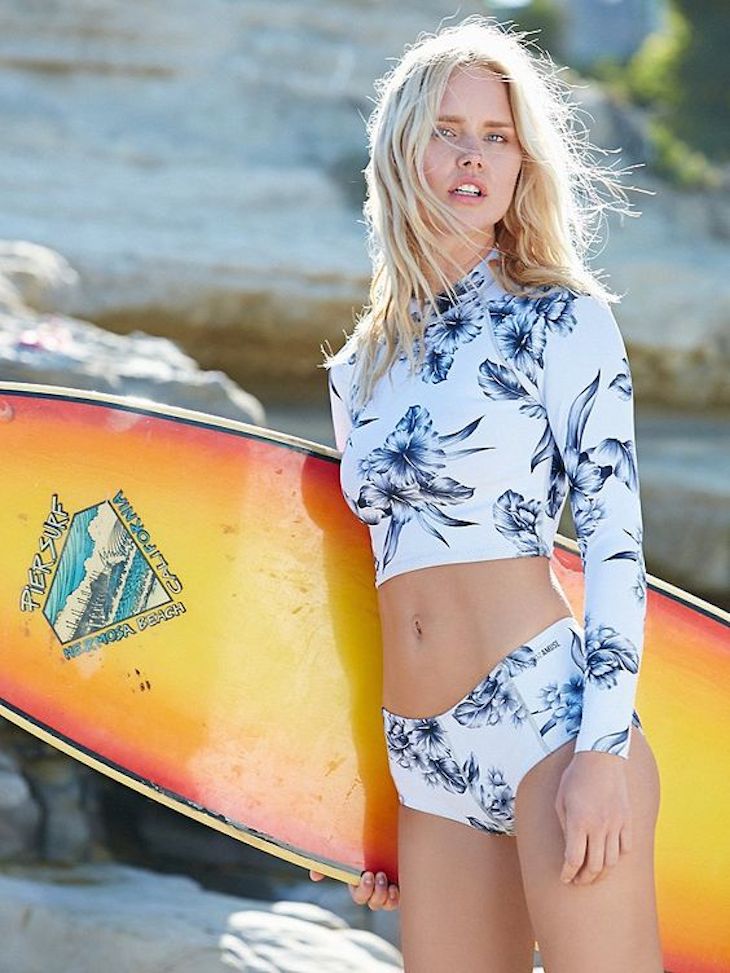 via freepeople.com
Surfer Woman is back to fashion as we learn it from the hottest 2017 summer trends. There are many creative and sophisticated styles packed with a dose of comfort and style! Not just for sport anymore, this fresh trend is here to stay!