Honey is a sweet food made by bees using nectar from flowers. The variety produced by honey bees is the one most commonly referred to, as it is the type of honey collected by most beekeepers and consumed by people. Honey gets its sweetness from the monosaccharides fructose and glucose, and has approximately the same relative sweetness as granulated sugar. It has attractive chemical properties for baking and a distinctive flavor that leads some people to prefer it over sugar and other sweeteners. With more than 300 varieties of honey in the U.S. alone, it's natural that we turn to it to sweeten so many of our favorite year-round treats. Not only can this scrumptious plant nectar substitute for sugar in most dessert recipes, it also adds a delicate hint of floral notes—not to mention that irresistible gooeyness. Try these honey-coated creations—from Goat Cheese, Honey and Pistachio Mini Cheesecakes with Meyer Lemon Cream  to Greek-inspired Baklava—for a buzz-worthy indulgence. Sink your teeth into one of these naturally sweetened treats.Enjoy!
Goat Cheese, Honey and Pistachio Mini Cheesecakes with Meyer Lemon Cream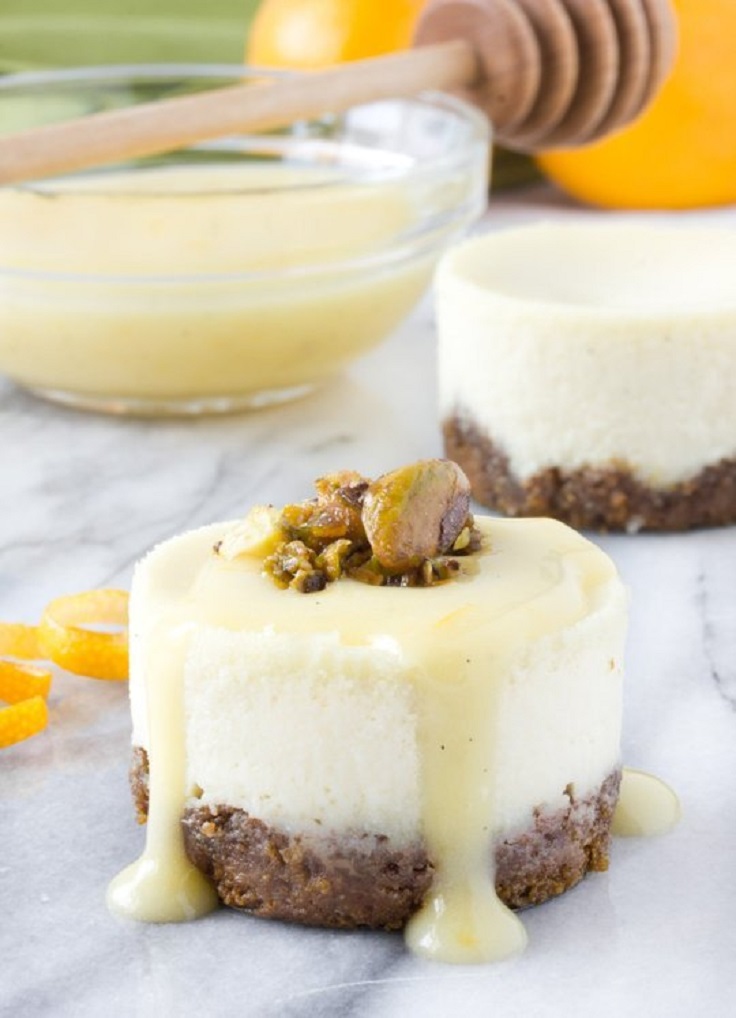 via thekitchn.com
Looking for a romance-worthy dessert to impress your main squeeze? These individual goat cheese and honey cheesecakes with Meyer lemon cream are a delicious way to prove your culinary prowess and your love.
Honey Almond Cake with Raspberries, Orange and Pistachios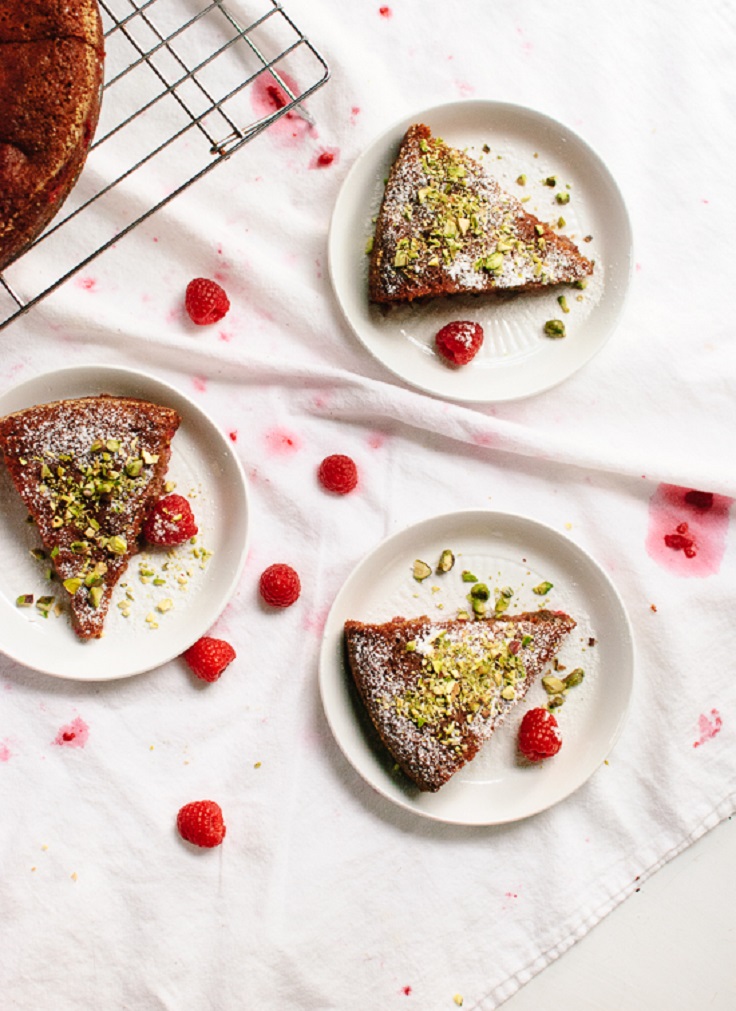 The cake is made with almond meal, a few eggs and olive oil. It's sweetened with honey and topped with an optional, light sprinkle of powdered sugar. Add to that a few additional layers of fragrant flavors: heavenly orange zest, a hint of floral cardamom, ripe raspberries and raw pistachios.
10-Minute Honey Cheesecakes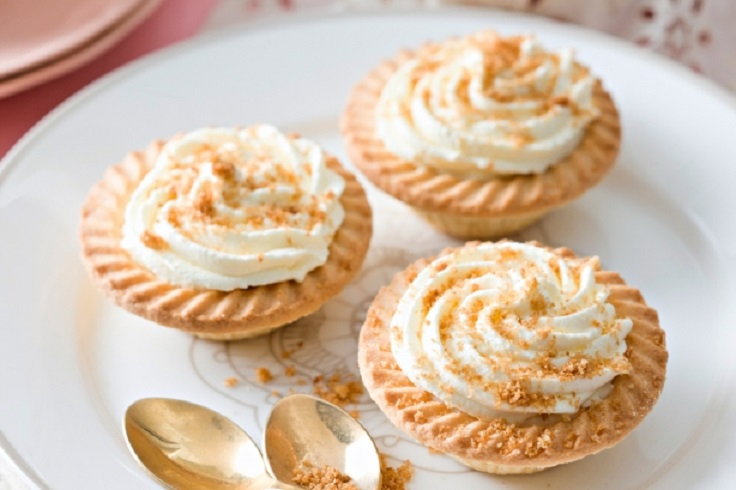 via taste.com.au
Don't spend hours on preparing an elaborate dessert when you can make this 10 minute mini cheesecake instead.
Baklava with Honey Syrup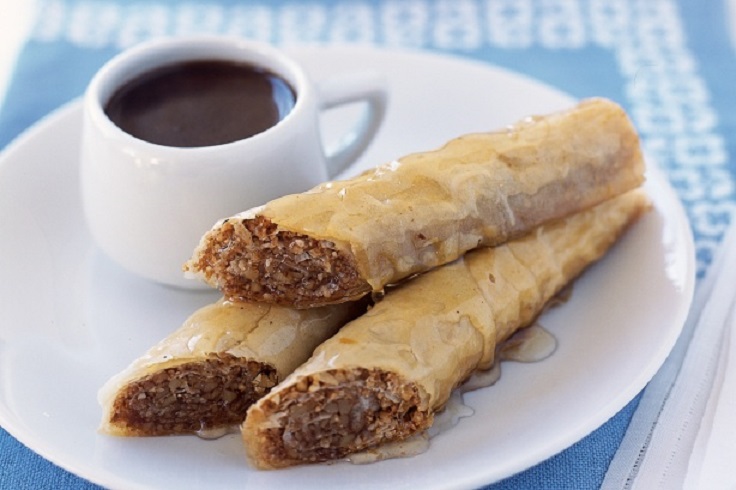 via taste.com.au
Master the art of these delicate Middle Eastern delights – it's surprisingly simple.
Honey Lavender Madeleines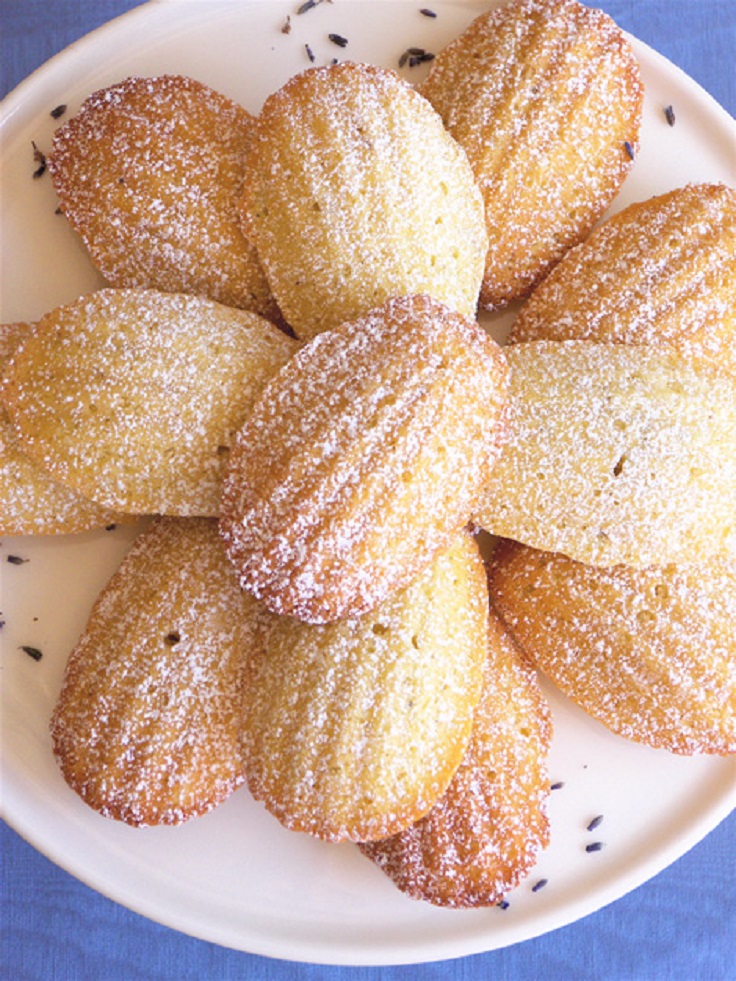 via sophistimom.com
These Madeleines look beautiful. If you love the honey/lavender combination then you should try this recipe.
Honey and Almond Cigars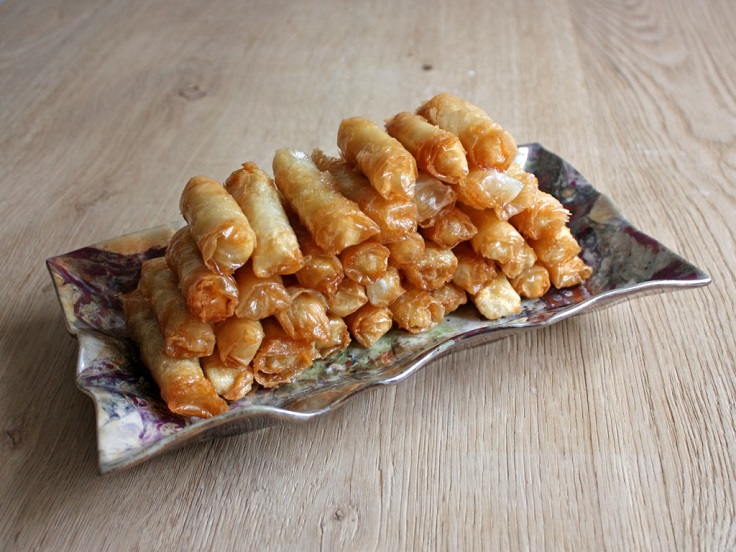 via sisterbakers.com
This oriental delicacy takes a long time to make (around 1h30 from start to finish), but it's worth every single minute.
Cups with Goat Cheese, Thyme, Honey, Walnuts and Pear
This amuse bouche ("one bite") is more of an any-tizer than an appetizer, because you could literally serve them whenever you feel like it.  This is because they are the perfect mix of sweet and savory.
Honey Sweetened Chocolate Peanut Butter Cups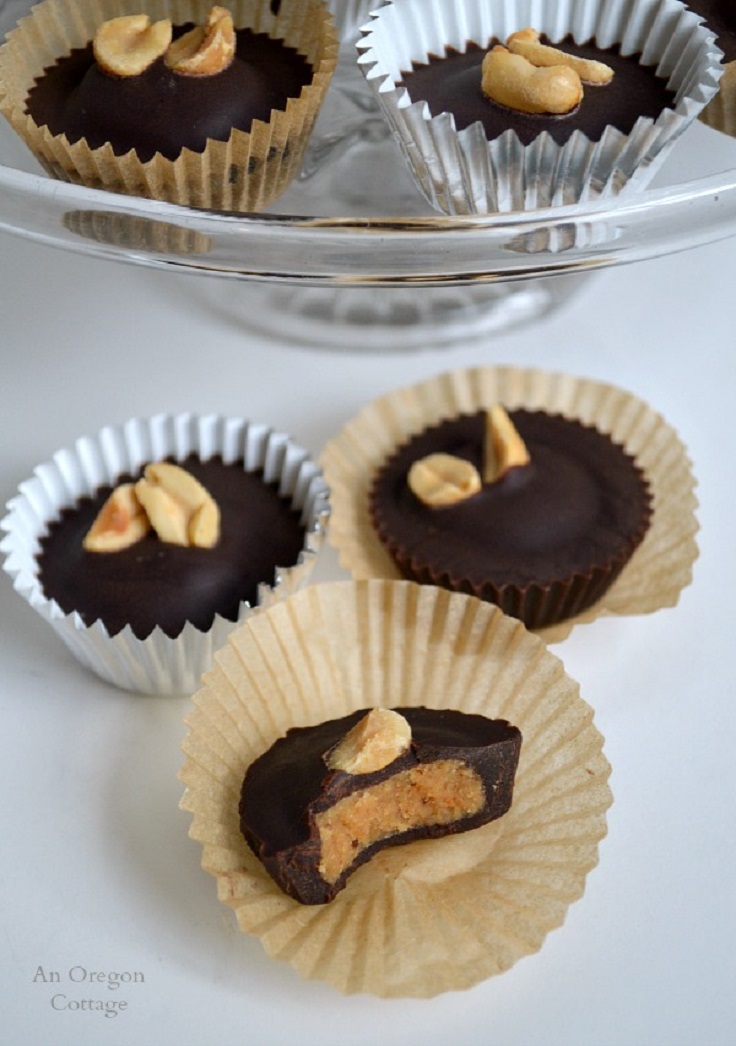 Chocolate peanut butter cups sweetened only with honey? Yes, and they are so delicious and easy to make.Enjoy it!
 Sesame Honey Cookies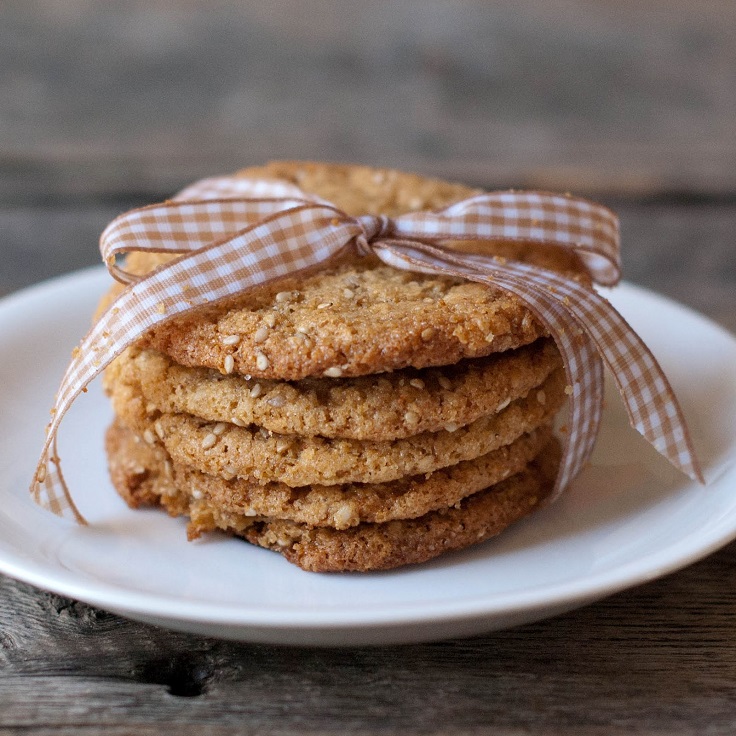 Honey is a traditional accompaniment to tahini, paired with it in many desserts and other dishes.  When you will mix and bake them you will reminded of the smell of halvah, a traditional middle eastern confection.
Honey and Pine Nut Tart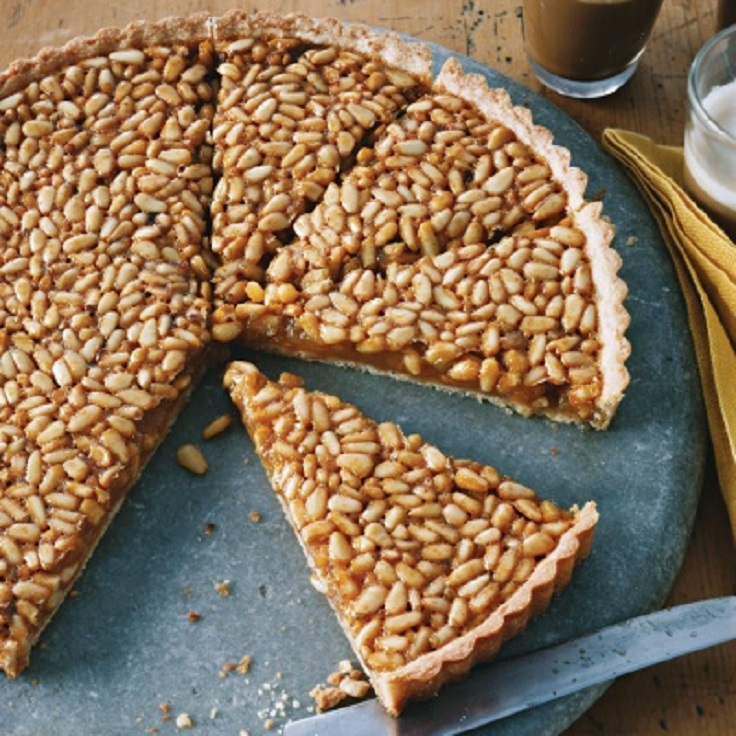 via delish.com
Two types of honey lend this luscious tart its elusive taste. Intensely floral leatherwood honey, which could easily overwhelm the buttery shortbread-like crust and mild pine nuts, is tempered by mellow acacia honey.