After getting in touch with the local culture, food, and traditions, maybe you should escape the crowd and find your favorite relaxing spot on Earth because Thailand has so many to offer: its precious gems, the islands – hundreds of them, both in the Gulf of Siam and in the Andaman Sea.
In Thai, the names of islands are usually preceded with the word "Ko" (เกาะ), which means "island". You'll need a lifetime to explore all of them, so we created the TOP 10 Thailand Islands you should not miss visiting.  Thailand's beauty is no secret, but there are still a few wonders that remain under the ribbon. Choose your favorite and get ready for real astonishment!
James Bond Island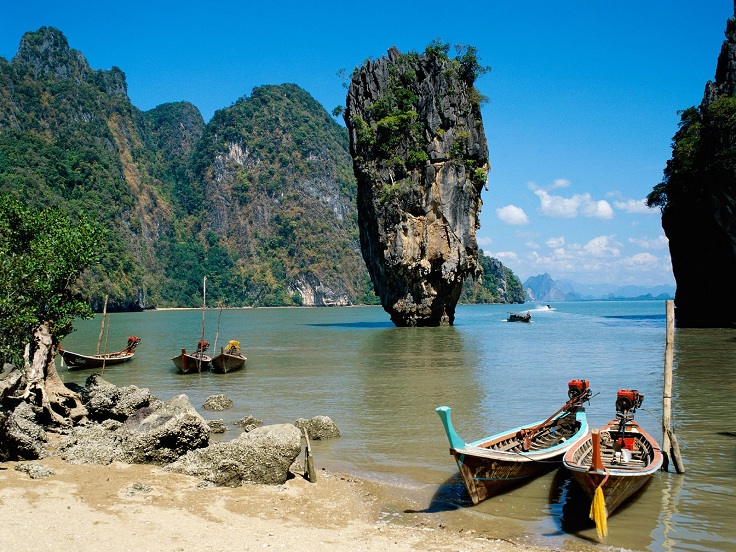 Visit Website: phuket101.net
The island is officially called Tapu Island but has been better known since 1974 the James Bond Island due to the movie The Man With The Golden Gun being filmed over there. You can easily access it from Phuket and it is definitely worth a visit especially if you are nearby as no trip to Thailand cannot be without seeing it! The island is believed to have been formed around 250,000 million years ago and is primarily made out of limestone tower karst, during the Permian period.
Maya Bay
Visit Website: phiphi.phuket.com
The main beach is around 200 meters long, is blessed with white sand and supremely beautiful corals and the entire bay to be precise is one gigantic coral reef! The bay is surrounded by sky-high cliffs and during the low tides is where most of the many beaches are visible. Devastatingly though, the island has been cut off from any more visitors as the bay was far too damaged and will stay shut for another year or so being shut down already one year for its ecology to thrive again. A great shame that we cannot keep nature looking fabulous and beautiful.
Koh Lipe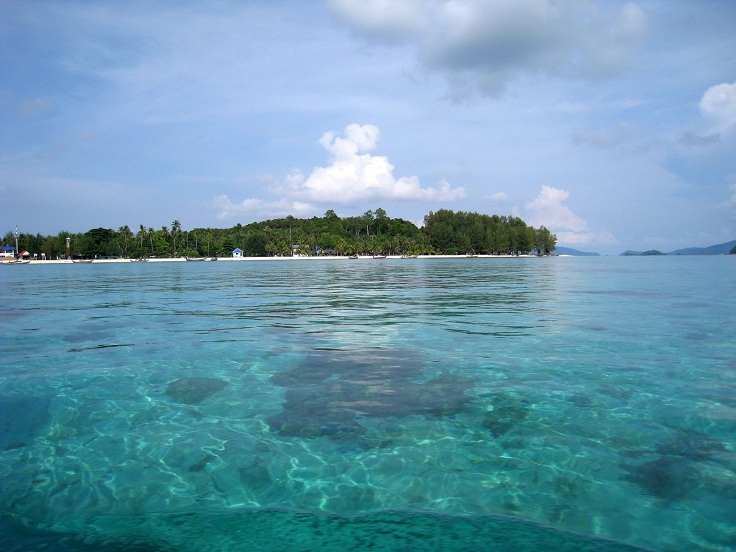 Visit Website: thailand-guide.com
One of the biggest cliches when going to Thailand for a visit with keywords such as paradise, white sand, turquoise waters, a small island, tropical sunshine, and rows after rows of palm trees and luxury resorts. This really is one super area and a must-visit for those seeking a relaxing moment in paradise. This island has a super chilled atmosphere and the main attraction stays the pure and raw nature with coral reefs in abundance for your pleasure. The three main beaches to focus on, Pattaya Beach, Sunrise Beach, and Sunset Beach. In our opinion, get to relax on all three. Many restaurants are available to feast upon, from very laid-back bohemian style to more chic hotels and offerings.
(Where "The Beach" was shot) Ko Phi Phi (Group of Islands)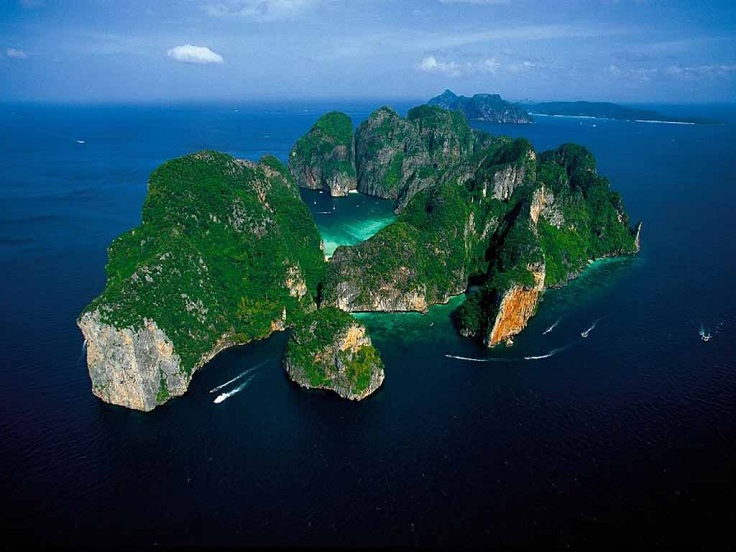 Visit Website: bellicisme-pictures.blogspot.com
45 minutes away by speedboat from Krabi and Phuket, the Phi Phi islands remain one of the most visited islands within Thailand and South Asia. A picture-perfect postcard range of 6 different islands; all with rock formation skyrocketing from deep down, turquoise waters, colorful marine life perfect for snorkeling or underwater diving, the abundance of green nature all adding to the perfect, paradise on Earth feeling. Maya Bay is part of the six islands where the epic and famous movie "The Beach" with Leonardo Di Caprio was filmed.
Koh Lanta
Visit Website: kolanta.net
Thanks to its super remote location nestled between the Strait of Malacca, between the Phi Phi Island, and the mainland. Superbly exotic, with pristine beaches both water and sand with unlimited nature surrounding you, Koh Lanta has a very family-oriented overview, both from the visitors and the local community. Locals are super friendly and will embrace your rather relaxing stay. It has its own rainforest and mini jungle too right down the bottom and a truly magnificent feeling of being home; away from home. Nightlife is filled with both the local and the ex-pat community with main shacks like restaurants and bars.
Koh Mook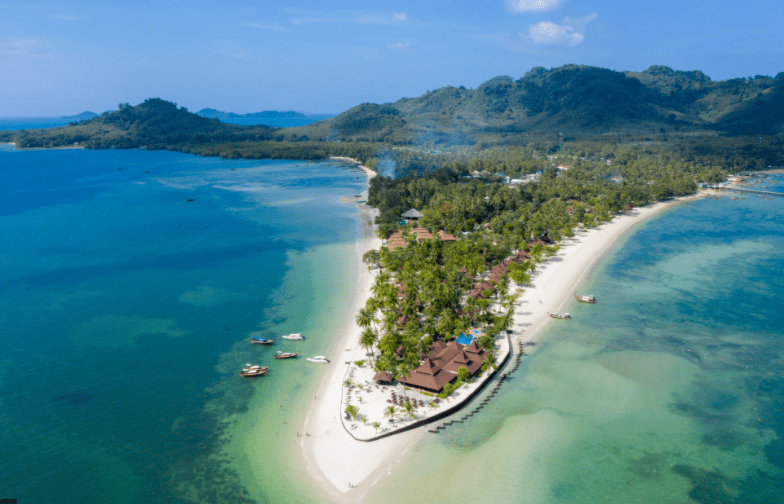 Visit Website: placesofjuma.com
While in Thailand one might wish to island-hop as the diversity is immense. There is something for everyone and as we know, weather permitting this could be the greatest place on Earth. Rich in beauty, magnificent beaches, clear seas, and an abundance of relaxation, Koh Mook has recently hit the must-dos of the country. The water is very shallow so you can definitely get out there rather far to admire the island from a different perspective. Generally, the area is rather peaceful and perfect for those wishing to really be away from the crowd. A must stay for an overnight visit if not more.
Koh Tao (Turtle Island)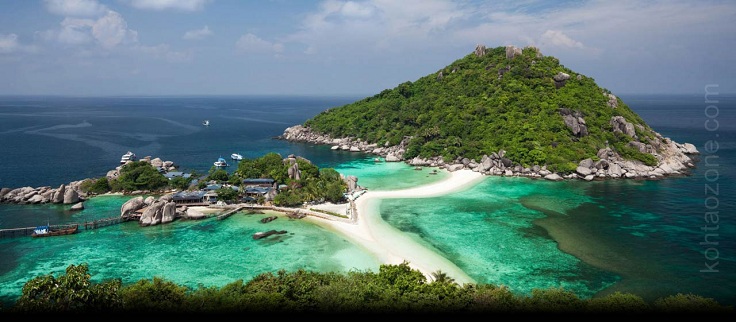 Visit Website: kohtaocompleteguide.com
Koh Tao is one of the most popular islands for tourists especially for divers and snorkellers alike. As expected, everything is all very beautiful and has unlimited bars, restaurants and generally a great nightlife. Known for tropical reefs and palm-fringed beaches, the island is not to be missed out on when visiting Thailand. The island isn't your box standard, out-of-the-box visiting paradise, it is a more back-to-basics kind of environment which is the better for it, experience Thailand the way it ought to be without any pretensions and high expectations, apart from nature itself.
Koh Samui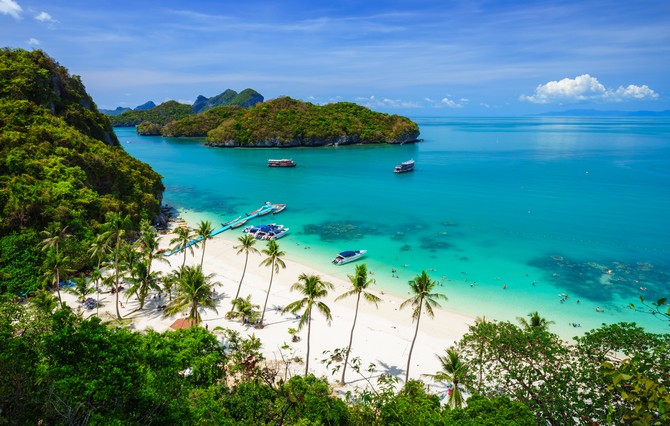 Visit Website: kosamui.com
This is Thailand's second-largest island and is situated off the east coast of Kra Isthmus. Coconut groves are dense so watch out from high above! It has a wide range of mountainous rainforests perfect to get in the wild a little amongst raw nature, luxury resorts, and fancy spas for anyone wishing to experience Thailand with a little more decadence on offer. This is a rocky place however which will have you needing proper show gear to head to the top and walks in general. Pack your flip-flops, but also a pair of hiking boots because you'll also be keeping fit and not simply lazing around the fancy beaches.
Koh Chang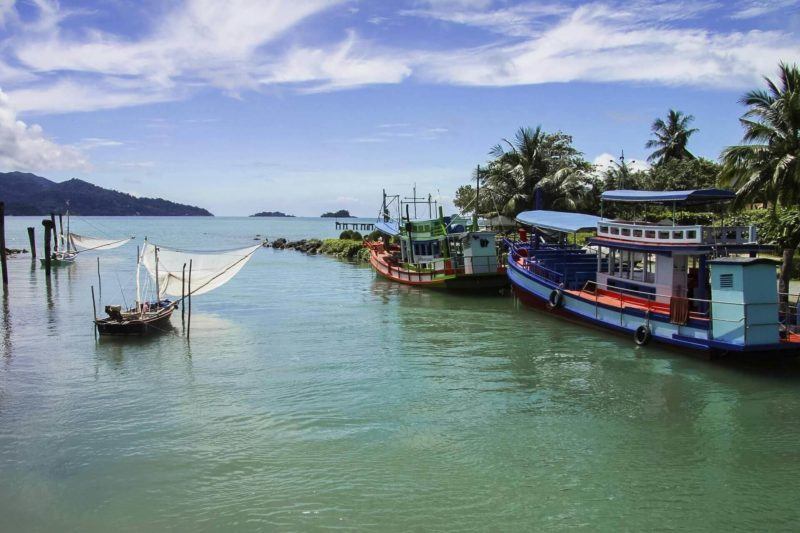 Visit Website: myadventuresacrosstheworld.com
One of the largest destination islands in the Gulf of Thailand, containing steep and dense jungles, a National Park, most beautiful waterfall, and dotted with beaches and villages including Bang Bao built on piers. Lonely beach or as known by the locals, the Hat Tha Nam is famous for the backpackers alike for its waterfront party scene. This "Elephant Island " – directly translated from Thai, is overall the largest and most popular destination east of the country. Koh Chang is well worth a visit if you wish to avoid the crowds as it is still nowhere as bustling as the better known Phuket and Samui. Relax and enjoy the experience with the locals.
Koh Tarutao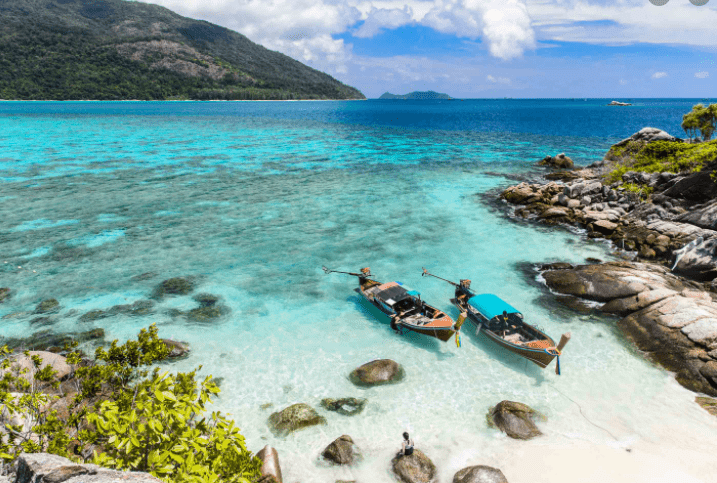 Visit Website: adventure.com
If you are all about unspoiled nature, a sense of being alone on earth on a deserted island having miles of beauty mainly kept for you and you only, away from civilization, then this is definitely the palace we would recommend you to be in. The island has a real sense of romanticism. It is the most unspoiled island in entire Thailand and is a stone's throw away to Malaysia if you'd ever wish to take a couple of days out. An absolute hidden untouched gem, so, hush, don't tell anyone about this. The island is now protected by the Thai government so will stay reasonably untouched for nature to thrive in abundance. A feast for the eyes.