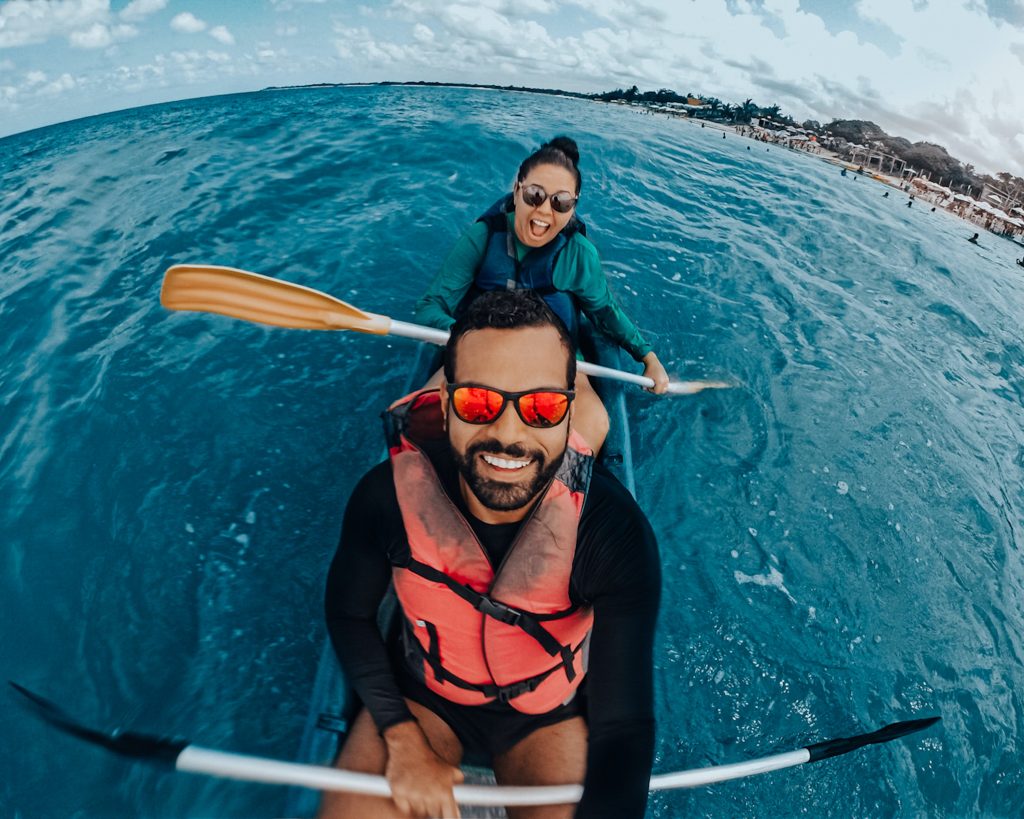 Kayak life vests are available in a wide variety of styles and sizes. People's attitude toward life jackets has changed from rejection to acceptance. Angling and kayaking have seen a shift in perception as new life vest models have improved functions and provide more user protection.
We searched for a PFD (personal floatation device) that was light, comfortable, useful for fishing, and well-designed to find the finest kayak life jacket. The recommendations in this article will help you make an informed decision on the perfect kayak life jacket for your trips.
Things to Consider Before Buying
It has been a decade since kayak life jackets were first introduced. Life vests are now more widely available than ever for comfort and safety. Here are some you need to consider before buying kayak life jackets.
Safety
A kayak life jacket's primary function is to keep the wearer safe. Traditional life vests are not as safe as today's PFDs. The life vest has an adjustable strap on the shoulders and torso. Anglers can be seen at night thanks to a reflective accent.
The Coast Guard recommends that paddlers wear Type III life jackets to promote water safety. There's no denying that it is an essential part of every kayaker's kit.
Comfort
The important consideration for a life jacket is its comfort level. Shaped foam offers a good fit and reduces the weight and size of the kayak life vest. Generally, kayak PFDs have the rear floatation part located high on the back to avoid interfering with the seat back.
Functionality
Many anglers choose a life vest that has room for their fishing tools in addition to their comfort and security.
Design
Inflatable life jackets are a great alternative to foam ones if they're too hot and thick for your tastes. Additionally, inflatable PFDs are lighter, cooler, and much comfier than foam ones, making them a fantastic choice.
List of the Top Kayak Life Jackets
Best Overall: NRS Chinook Fishing
Intended for kayakers who like fishing, the NRS Chinook is a high-end life vest for kayakers who like fishing. It's a flexible piece of gear you may wear over your usual clothing because of its spacious fit.
Adjustment points allow you to adapt it to your own needs. Two zipped compartments and the additional tool storage pockets make it easy to keep your essentials close at hand. This style has been certified by the United States Coast Guard (USCG), making it a safe and reliable garment.
Highest Quality: Stohlquist Waterware Edge
The Stohlquist Waterware Edge kayak life jacket has plenty of storage and is quite comfortable to wear. It is genuine, with a top-loading front pocket that makes it easy to retrieve tiny items.
Using graded sizing is equipment that anybody can use, whatever their weight or height. It also makes you more visible with the reflective 3MTM accents, and the central lash tab lets you connect various utility accessories.
Most Comfortable: Coleman Comfort Series
The Coleman Comfort Series life vest has spacious armholes and a mesh airing structure for the back and shoulders, so you can keep it cool when needed. It offers two frontal pockets for keeping your essentials for extended kayaking journeys. Slide it across your chest, then adjust, and you will be ready to go.
Best All Around: Vaikobi PFD Life Jackets
Designed in Australia, Vaikobi PFD life jackets are ideal for paddling, kayaking, and sailing. Vaikobi has been aimed to aid regulate body temperature, boost performance, and promote safety in all weather and other situations. It's the greatest life jacket for your demands since it's lightweight and comfortable.
Conclusion
When searching for a kayak life jacket, there are several factors to consider, ranging from the standard of the material to how well it conforms to your body.
The finest kayak life vests are designed to make the paddler safe and comfortable and provide compartments and tabs for important safety equipment. Regarding your safety and comfort, the cost is not a concern. So, you should invest in the greatest personal flotation device (PFD) for kayaking that your budget can afford.