Sometimes all we need is a good, tasty dessert. But a cheap and easy one as well! So, instead of throwing money in stores and pasty shops for desserts you can make even at home, you have to check out these ten recipes because we're sure that they will convince you to do some grocery shopping and get in. The kitchen!
We're talking about super tasty desserts that are really super easy to make, and what's even more super is the fact that you only need just three ingredients for each of these desserts. So, besides being all things super, they are really budget-friendly. Scroll below to find which we picked, and you pick your favorite!
1. Dark Chocolate Ritz Bars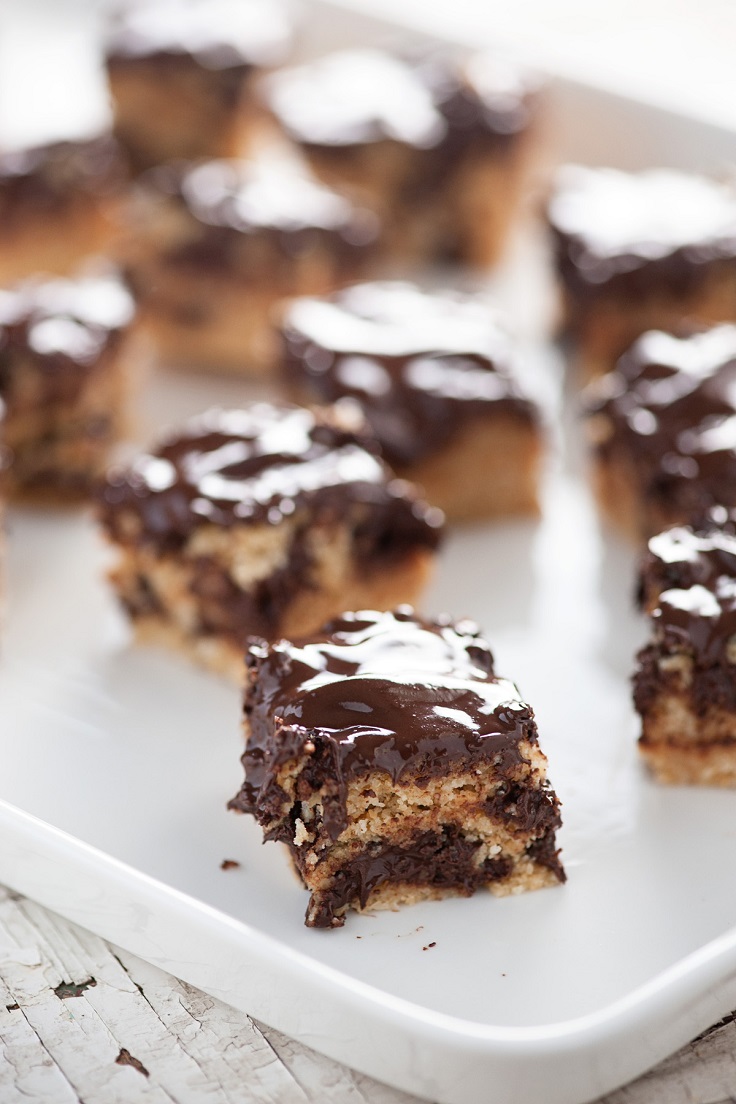 You need 3 cups of crushed Ritz crackers for these Ritz bars, 1 14 ounces can of sweetened condensed milk, and 11 ounces of dark chocolate chips. Use a food processor to make crumbs out of the crackers and add them together with the condensed milk in a medium bowl. Add half of the chocolate chips and stir to combine. Press the mixture into a pan, already sprayed with non – stick cooking spray. Bake for 10 minutes, and after that, immediately add the remaining chocolate chips. Wait for few minutes until they're all melted, and spread the chocolate over the top with a spatula. Let it cool, and after that, you can eat as many pieces as you'd like.
2. Strawberry Shortcakes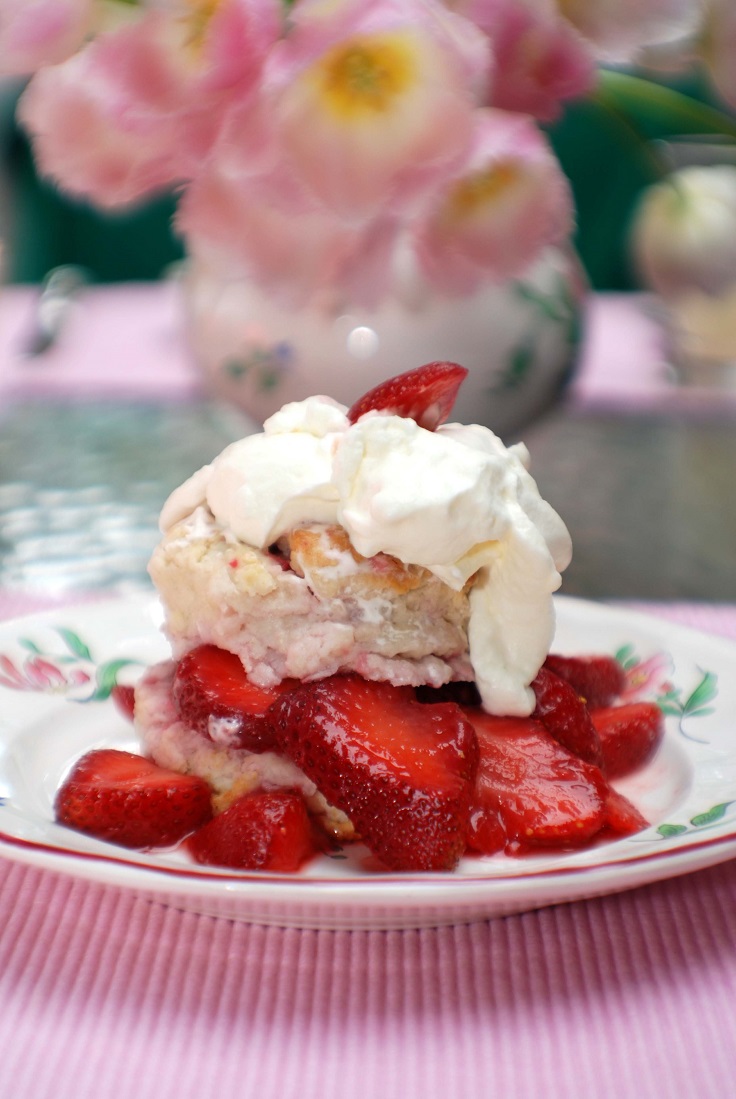 via newfoodreview.wordpress.com
It's the season of strawberries, so why not use it wisely? To prepare these shortcakes, you need 1 store-bought angel food cake torn up into about 1/2 to 1-inch squares, 1 pint of strawberries hulled and cut into thin slices, and 1 tub of fat-free whipped topping. After you turned the cake into squares, washed, hulled, and cut strawberries, place them all together in one bowl, and in the same one, add 3/4 of the whipped topping. Before serving, you can place the shortcakes into individual cups or serve them in one dish so that everyone can take as much as they want.
3. Chocolate Peanut Butter Pinwheels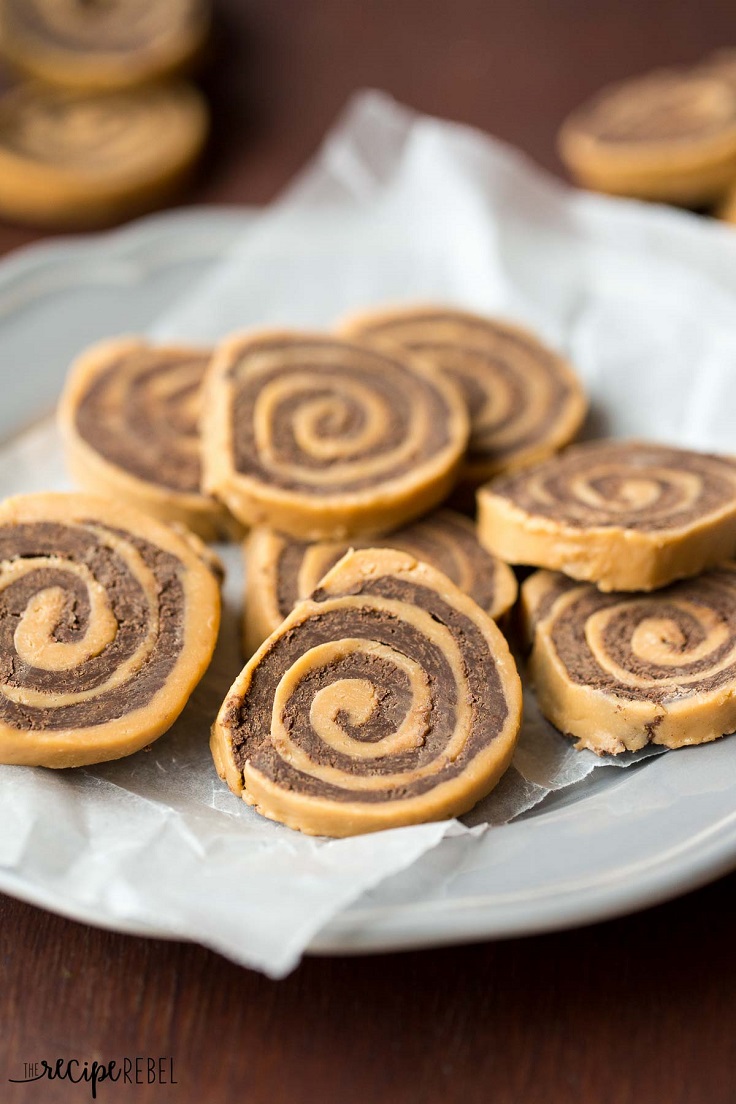 Peanut butter with chocolate is a well-known combination already, and it doesn't have to be something big and complicated to taste great. It can be simple and very delicious, just like these pinwheels. You need 1½ cups peanut butter chips, 1½ cups chocolate chips, and 1 (14oz) can sweeten condensed milk. Combine peanut butter chips and half the can of sweetened condensed milk and microwave for half a minute, or until it is smooth. Spread it into a prepared pan and in another bowl, microwave the chocolate chips and the rest of the milk. Microwave until smooth, and then you can add this mixture to the first one in the pan. Leave it at room temperature for 15 – 20 minutes; then, you can roll it up. Wrap the pinwheels in plastic wraps and chill for 2 hours before slicing.
4. Fudgy Chocolate Blender Brownies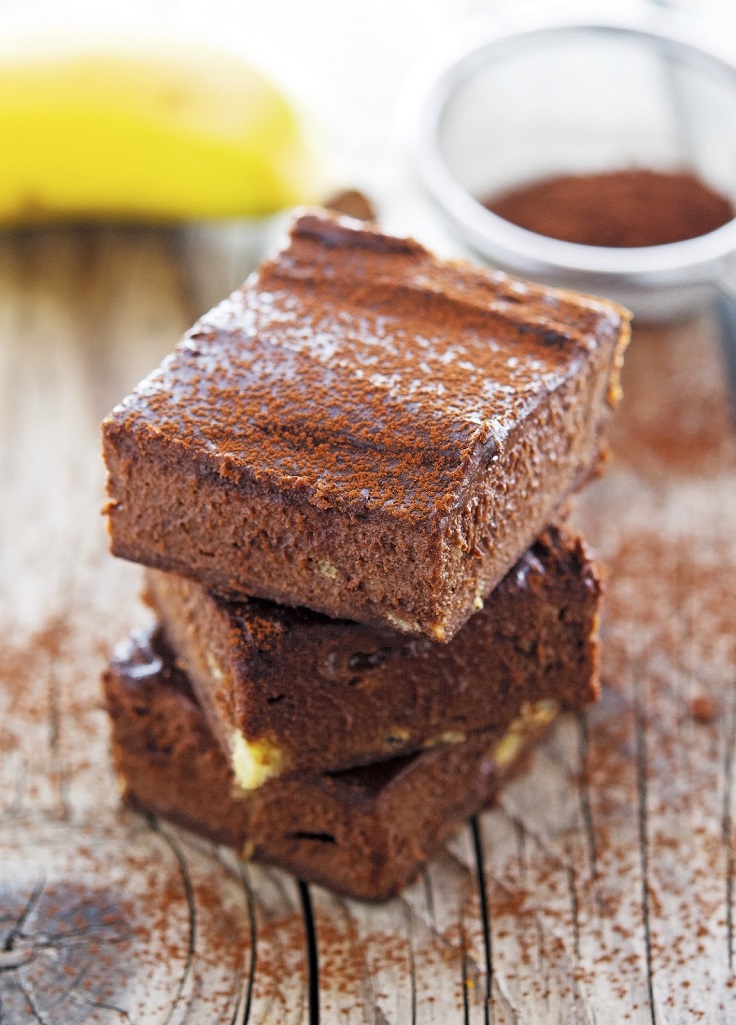 via theironyou.com
These brownies are a real example that simplicity can lead to great things! Make sure you have 3 medium and frozen bananas, 1/2 almond butter, and 4 tablespoons of cocoa powder. In a food processor or blender, place all three ingredients and pulse until you have a smooth mixture. Pour it in greased, small loaf pan and bake for 20 minutes, or until it is well-baked. Before you cut the slices, make sure the brownies are all cooled off.
5. S'mores Cookie Bites
The s'more's cookie bites are a great idea not only because they require only three ingredients but because they are easy to make and so delicious. As you may already know which ingredients, you need 6 graham cracker sheets, 6 large marshmallows, and 12 Hershey's kisses for these cookie bites. Cut each cracker sheet into a circle by using a 2 to 2 1/2-inch round metal cookie cutter and cut each marshmallow into two halves. Place the graham crackers on a baking sheet and top each with a marshmallow. Place them under the broiler and be careful because they tend to burn very quickly. When they get the golden color, get them out and press 1 Hershey's Kiss in the center of each cookie bite.
6. Peanut Butter Cookies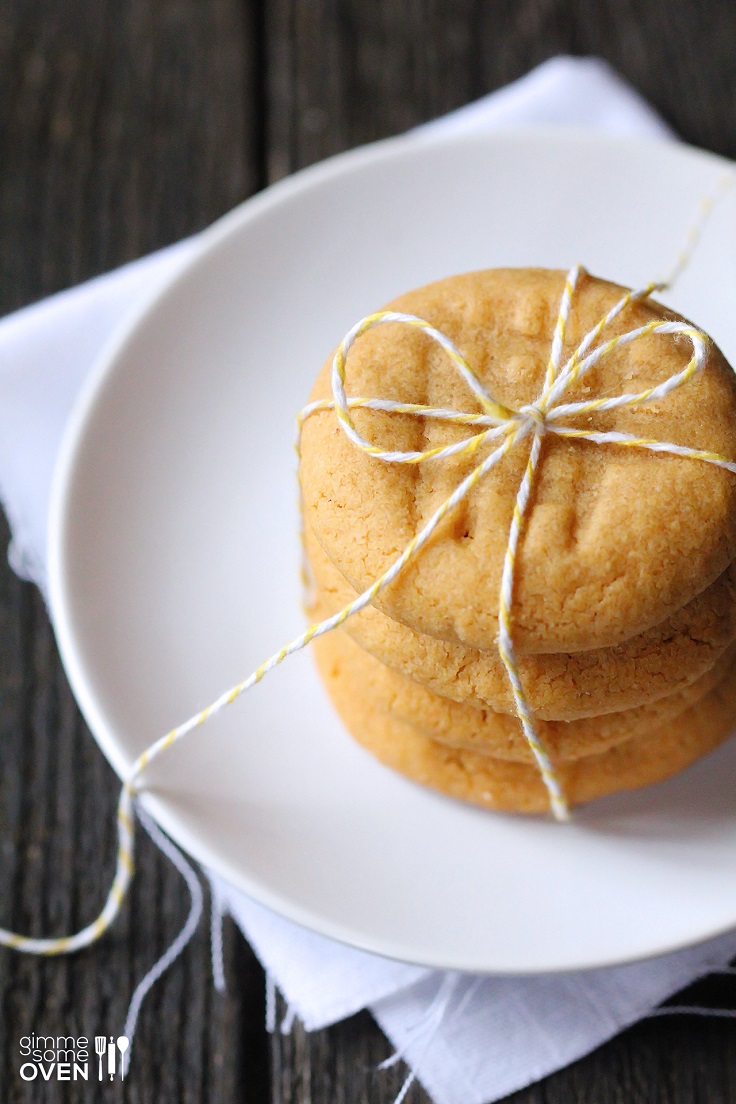 If you're a peanut butter fan, you have to try these out, as you already know every reason why you should do that. To prepare these soft, chewy peanut butter cookies, you need 1 cup creamy or crunchy peanut butter, 1 cup sugar, and 1 egg. Mix all three ingredients with an electric mixer or a strong spoon until you get a smooth mixture. Form the dough into balls and coat them in sugar if you want to. Use a for to flatten the balls and to make a cross pattern. Bake them for 6 – 8 minutes, and be careful not to over-bake them. Let them cool before you serve them.
7. Thin Mints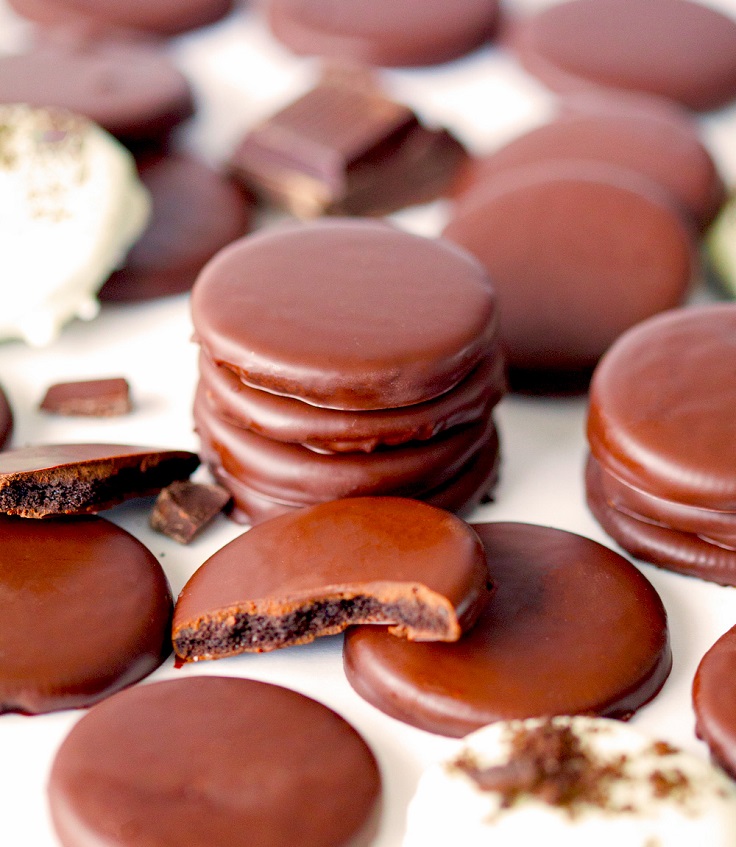 These thin mints contain Oreo cookies, and we all know what that means – it's very, very delicious! Make sure you have 20 Oreo cookies, 1 teaspoon peppermint extract, and 8 ounces of bittersweet or white chocolate. Separate the Oreo cookies and scrape off the white cream from the middle. Combine chocolate with peppermint extract in a microwave-safe bowl and heat until the chocolate is completely melted. Coat each Oreo in the melted mixture and place it on a prepared baking sheet.
8. Skinny Peach Cobbler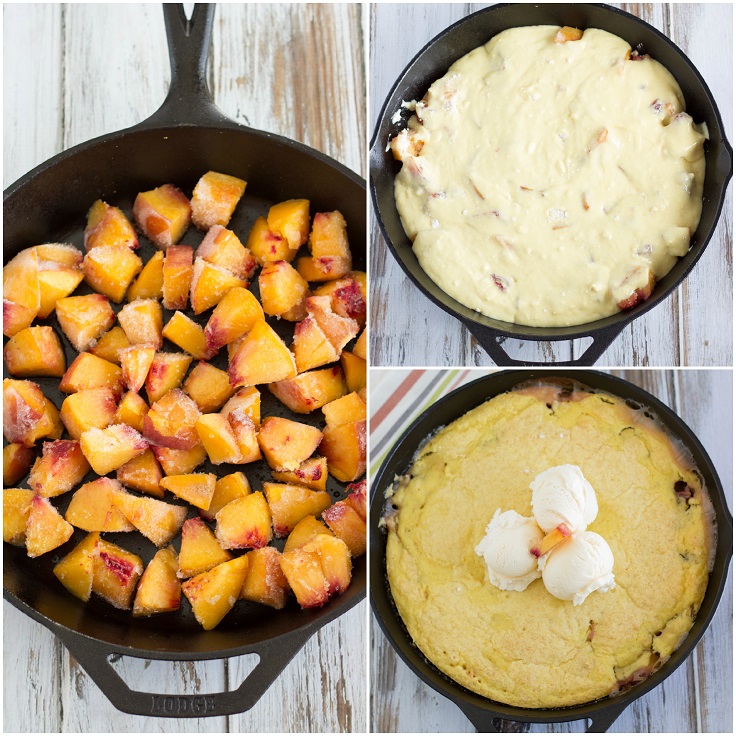 Peaches have an amazing taste when they're fresh and even when they're combined in a dessert such as skinny cobbler. To prepare this at home, you need 1 (12 ounces) can 10-calorie 7-Up, 1 (15.25) yellow cake mix, and 3 bags (12 ounces each) frozen peaches. Spread peaches evenly on the skillet, and in the meantime, in a large bowl, combine the cake mix and the soda. Stir it well and then pour over the peaches. Cover the skillet with foil and cook for 20 minutes. After that, you can remove the foil and continue baking for another 30 minutes. If you want to, you can serve the cobbler with ice cream on top.
9. Coconut Macaroons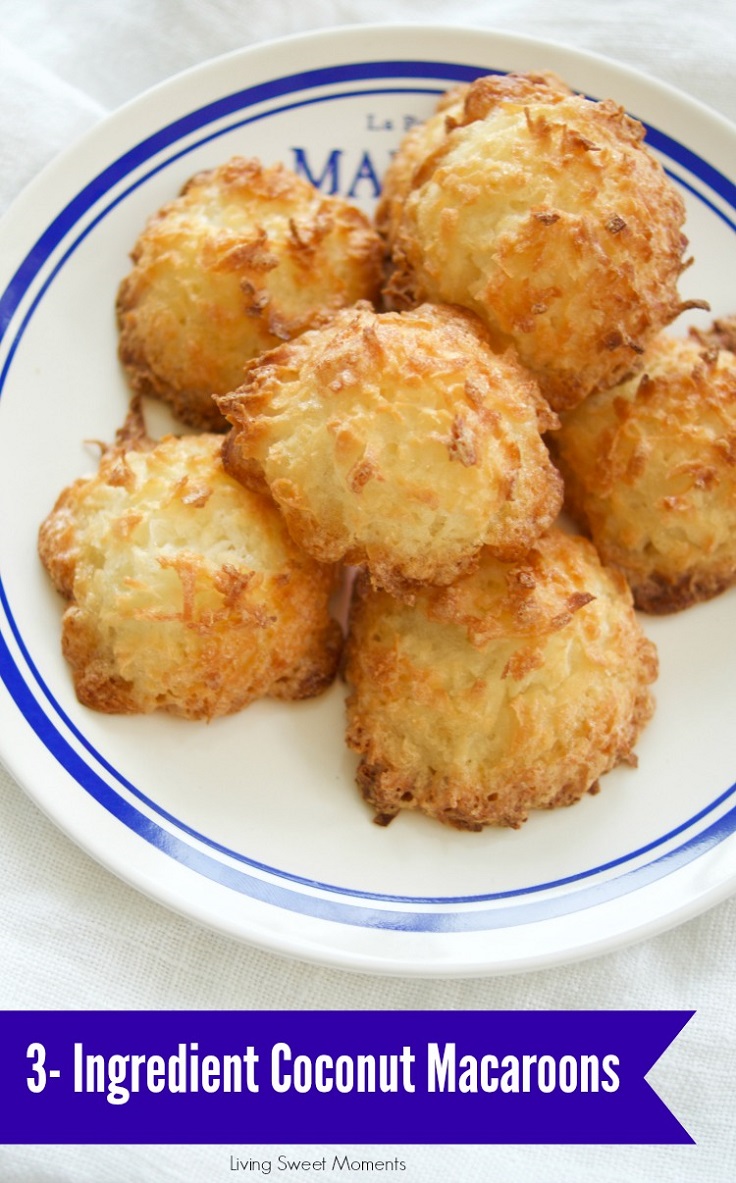 Crispy, chewy, and everything delicious simultaneously, these macaroons won't need any food color or anything more than the following three ingredients because they are super tasty even this way. You need 4 egg whites, 3 cups of sweetened shredded coconut, and ½ cup of granulated sugar. Start by whisking the egg whites and then add the sugar and the coconut. Mix well and with an ice cream scoop or another rounded spoon, make mounds of cookie dough. Place them on a baking sheet and bake for 15 – 20 minutes until they get brown. Let them cool before serving.
10. Dark Chocolate Bark with Raspberries & Pistachios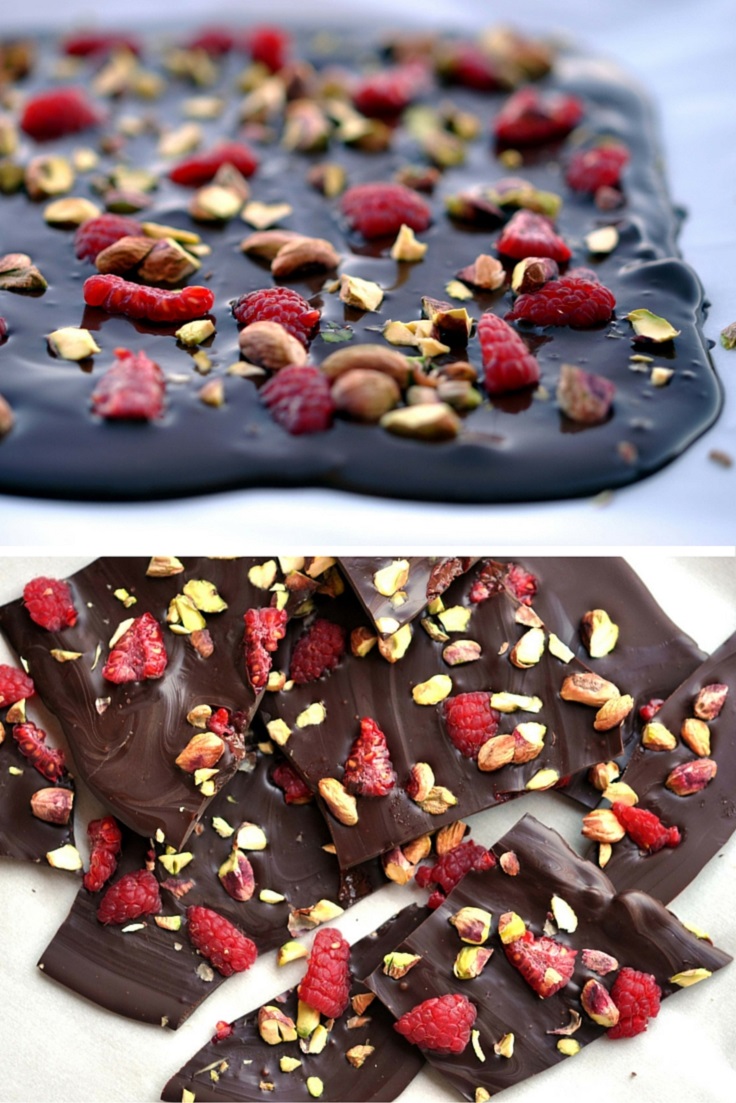 Easy as pie, but it's just bark, and when you make bark out of dark chocolate, raspberries, and pistachios, you get a dessert that will be gone in no time. It's really simple – buy and melt dark, milk, white, or any chocolate you like and melt it. Place it in a pan and add crushed pistachios and raspberries pieces. If you don't like these two, you can try out another combination. But, we're pretty sure that this combination is the lucky winner. Before you serve it, leave it in the fridge to set and cool.