Tiramisu is a popular coffee-flavored Italian dessert. This super-simple Italian dessert actually benefits from being made ahead, as this gives it time for all the lovely flavors to mingle.
This kind of dessert is really addictive and mouth-watering. Everyone who loves coffee loves tiramisu even more. There are many different kinds of tiramisu combinations like tiramisu cakes, bars, tarts, cupcakes, and many more.
We assure you that these various tiramisu desserts are very easy to make, even if you are making a dessert for the first time in your life. We have made a list of phenomenal top 10 tiramisu recipes that will show you, step by step how to make a delicious, coffee-flavored tiramisu dessert in your own kitchen.
Have fun with these superb ideas and enjoy!
Tiramisu Cupcakes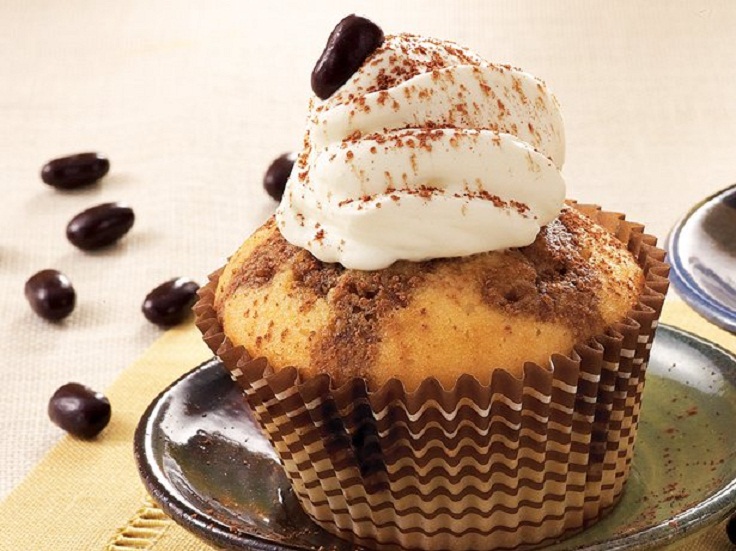 Recipe via bettycrocker.com
We often have predicaments in life especially when it comes to having a sweet tooth. We want everything. Cupcake or tiramisu? Tough call. This recipe is the best of both worlds and meets you halfway. The tiramisu cupcakes really deliver and are a pure small indulgence. Serve it with a dollop of freshly whipped cream or a coffee ice cream on the side. Or both why not. Make this your perfect dessert enjoyed by all the grown-ups.
Chocolate Tiramisu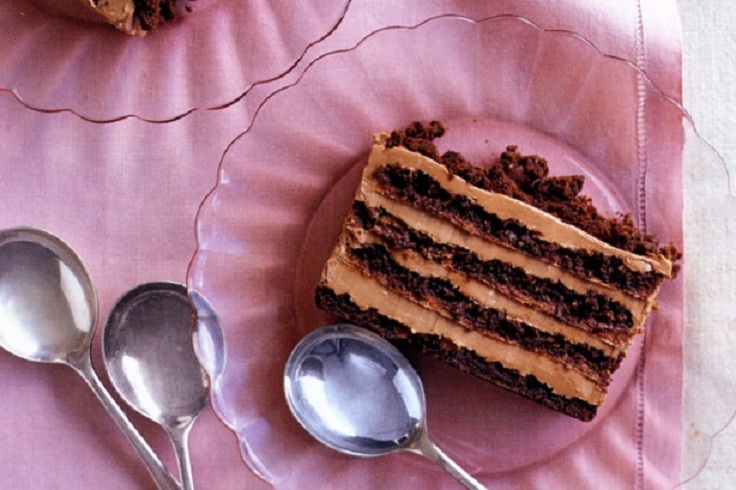 Recipe via taste.com.au
Two classic desserts, two reasons to melt away, two incredible experiences in one! The Chocolate sponge cake tiramisu. We believe this could be one recipe you would put on top of your to-do list when it the time to bake. For best results, we would recommend mascarpone, but any cream cheese would do the trick just fine. Serve with a ball of vanilla ice cream or to feel better, slightly, red berries on the sides. A perfect way to finish lunch with plenty of time ahead to digest.
E is for Espresso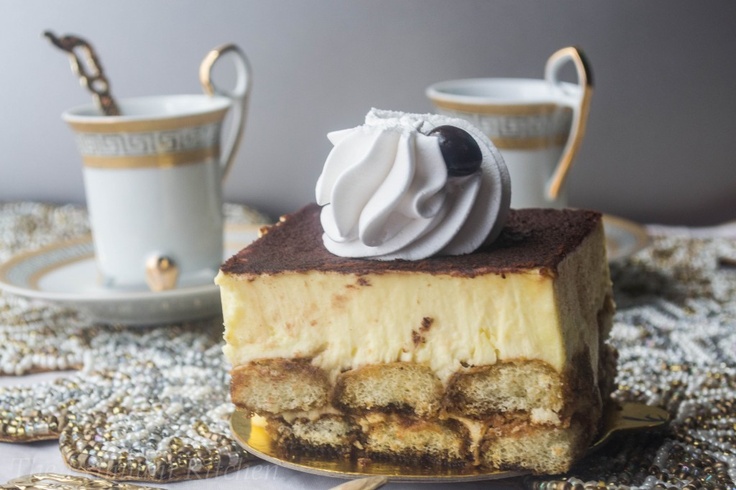 Recipe via theprimlanikitchen.com
An all-time favorite to so many of us, the tiramisu is one of those desserts which if on a restaurant's menu, your eyes would have difficulties looking elsewhere. Would almost feel like cheating. So no. Tiramisu it is. And sometimes, we cannot stay away from classics. Yes, many beautiful things can be done to anything within the classic category. However, it would be great to also have a proper recipe at hand. So, for those whose first time it is to make this Italian God of dessert, we would always suggest the true recipe before you start having fun. Do not forget your shot of espresso on the side. And no sugar. Tiramisu is sweet which will balance the sweetness.
Tiramisu Tart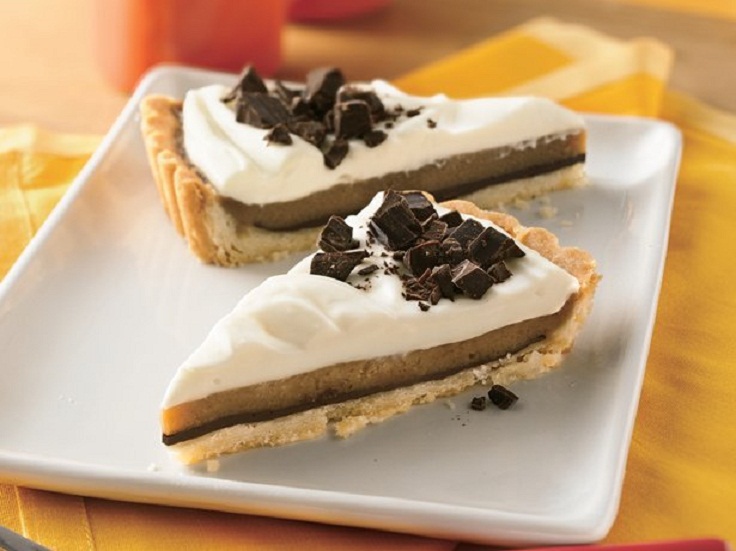 Recipe via bettycrocker.com
Looking to indulge in a bit of decadence? This Tart will surely awaken your deepest sweet desires and all of your senses. A culinary wonder that does not cease to amaze us. This dessert is very eye-catching and will be the talk of the table. We believe your guests could be well impressed by the skills and flavors that went into this. It is always a good idea to serve something fresh on the side and nothing better than seasonal fruits to accompany the tart.
Hazelnut Tiramisu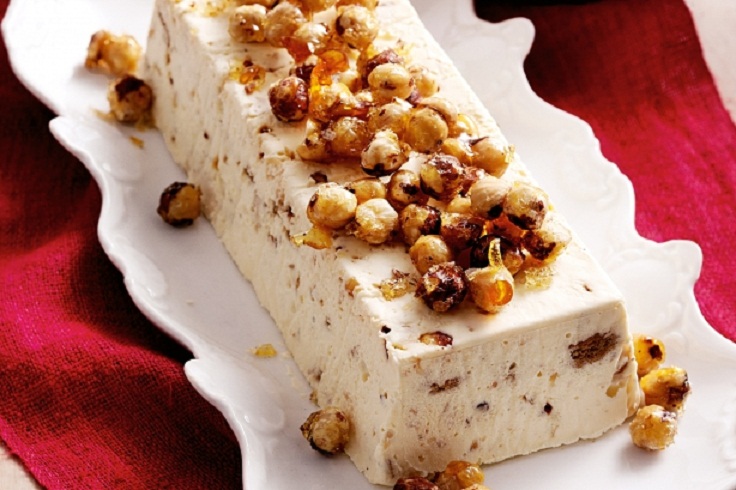 Recipe via taste.com.au
A super fresh tweak on a super tasty classic dessert! The hazelnuts will add so many fun textures and add a nutty caramel twist to your tiramisu. The Frangelico in this recipe makes the entire process more fun and adds a bite to your every bite. Unfortunately not for young children, but why not treat yourself every now and then. This is perfect if you are hosting a dinner party or not sure what to bake if invited yourself to see your friends and family. Best served with a Frangelico on the rocks. And even a Frangelico ice cream. Let's go crazy for this super hazelnut liquor!
Tiramisu Bars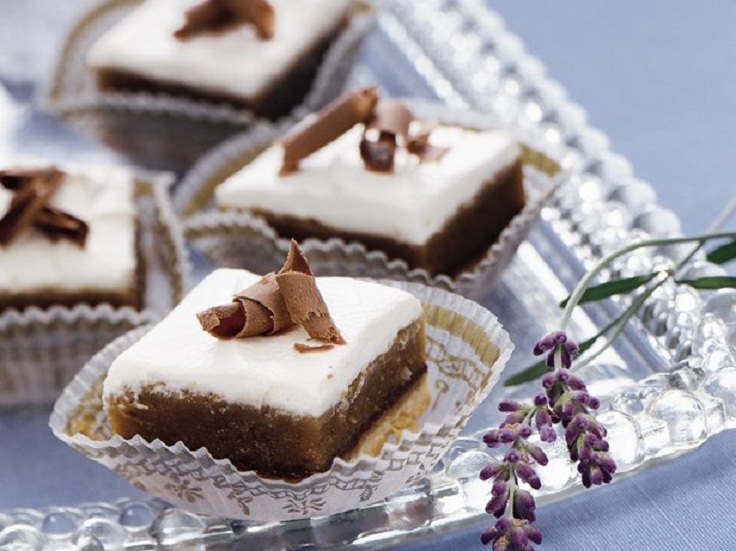 Recipe via bettycrocker.com
A bar cookie version of an all-time favorite? Yes, please. This will be great as a snack in between meals for the children or when back from school. In fact, at any time from breakfast all the way to dinner! The imperfection of instant coffee in tiramisu does actually make what could be one the best ingredients you would ever use to make tiramisu. In any way shape and form from classic to super twisted. You could also add protein to it as an after-workout treat.
Tiramisu Cake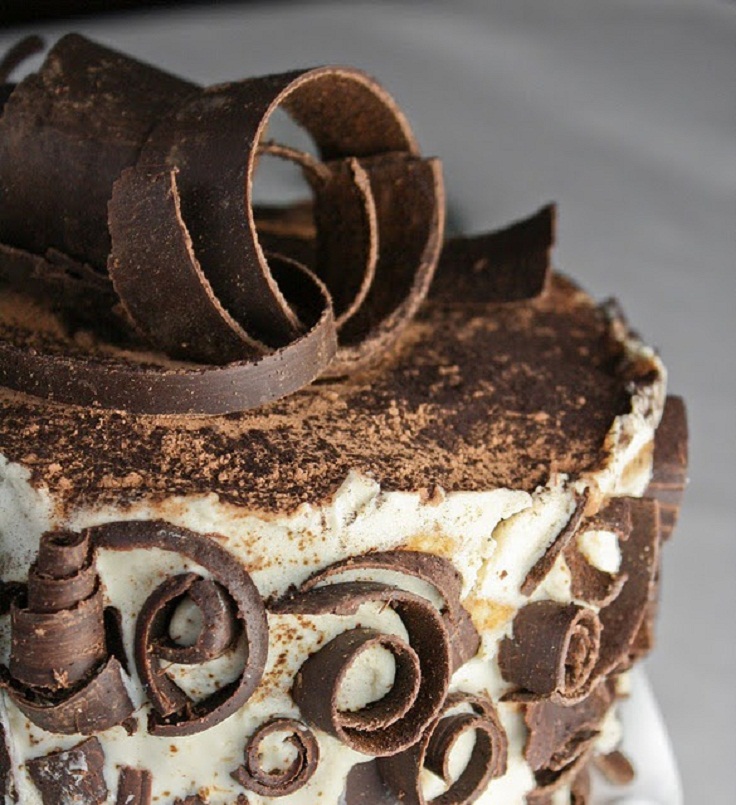 Recipe via sprinklebakes.com
Fancy yourself as a bit of baking guru? Do you wish to take things a notch further? Bringing two of the most amazing words in the culinary dictionary, cake, and tiramisu, this will be one of your greatest accomplishments. It is so rewarding and so delicious you might never want the last slice to ever go away. You could always make two of these…
Staying reasonable though, this cake will be ever so moist and decadent. There is a lot of steps to include making your own ladyfingers but again, if you're up for a challenge or have a cake cook-off against someone then this is it.
Tiramisu Trifle
Recipe via taste.com.au
Summer fruit trifles are fabulous, for our chocolate and coffee people, it is somewhat never enough. We believe coffee and chocolate should be everywhere! We call this a British/Italian sweet marriage. This dessert is served in individual portions which would make anyone feel special to have their own little sweet all to themselves in front of them. The texture profile is delightful and ever so fun.
Mexican Chocolate and Greek Yogurt Tiramisu
Recipe via sunkissedkitchen.com
Believe it or not, this recipe is gluten-free. We know, sounds amazing and it is. This is a high in protein dessert delivering the best of both worlds – the mascarpone and the greek yogurt. The yogurt adds more lightness than the conventional double cream. And is somewhat fresher which means, you can have more of it! It's a win-win situation. A great recipe for those wishing to splash out on a little carb, without having to regret it for an entire week!
Raspberry Tiramisu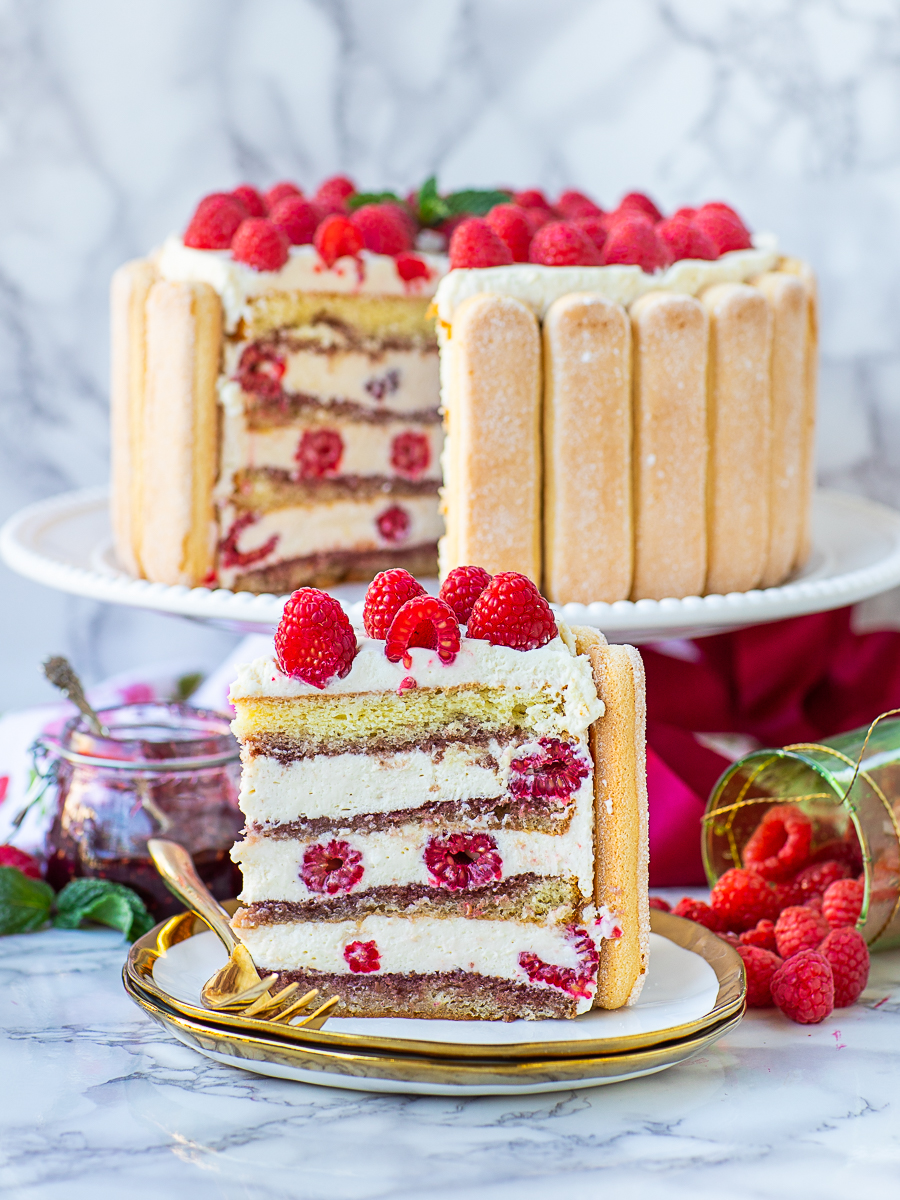 Recipe via tatyanaseverydayfood.com
Raspberry Tiramisu is a superb alternative with health in mind. If you're after something sweet and craving a dessert that won't make you regret it, too much, then give this a go. If you wish your children to enjoy this with you, leave out the liquor and replace it with a coconut chocolate milk drink. A great alternative for the entire family to enjoy together.