Summer is almost here which means we will be spending more and more time in our backyards! So make sure you make your backyard as comfortable and enjoyable as possible. There are so many ways to this on your own, without spending a small fortune. You cam build a water feature, a mini greenhouse, a playset for your kids, make beautiful and fun decorations or amazing flower planters. All this can be done by repurposing old items you already have around your home like tires, crates, cabinets etc. To inspire you we have selected 10 DIY projects that are perfect to try this summer. You will be surprised by the final results, but you will be even more surprised by the low cost of these projects. Check them out and tell us what you think and what you like best in the comment section bellow.
Build a Mini Greenhouse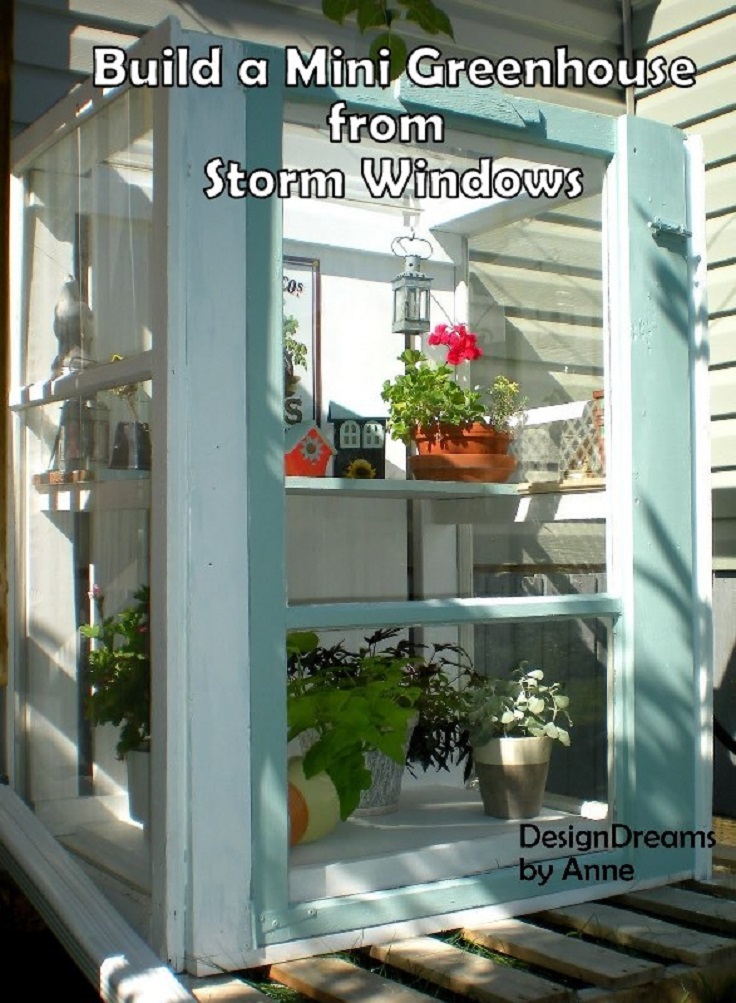 via designdreamsbyanne.blogspot.ca
Can you believe that the cost for this project was $0.00? And you can probably do it for free as well if you have the needed materials around your home. It is such an awesome idea and the final result is simply too cute. So, why not build yourself a tiny greenhouse this summer?
Build Your Own Curved Fire Pit Bench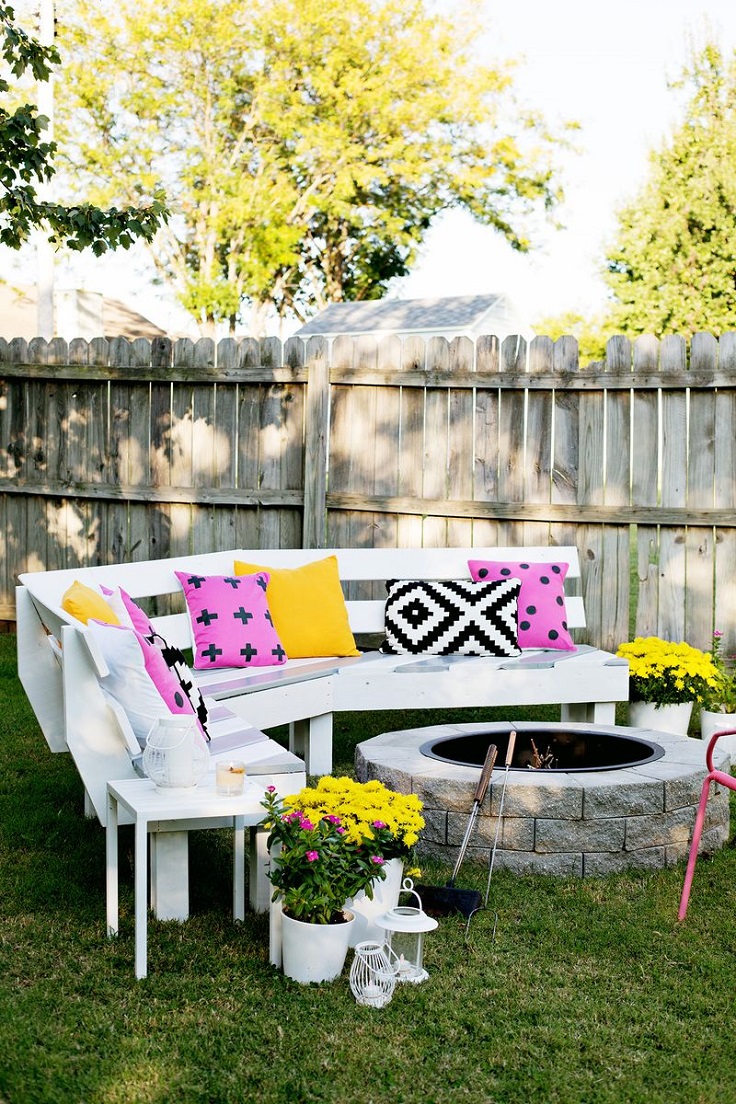 We love how this little sitting area turned out. It would so amazing to spend the evenings sitting with your friends and family, having fun. Even though there is a fire pit involved in this project, we decided it is suitable for summer as well. The fire pit is perfect for making s'mores, warming up on a chilly night or you can simply use it as a table during the summer. No matter the season you should spend as much time as possible outside.
DIY Tire Flower Planter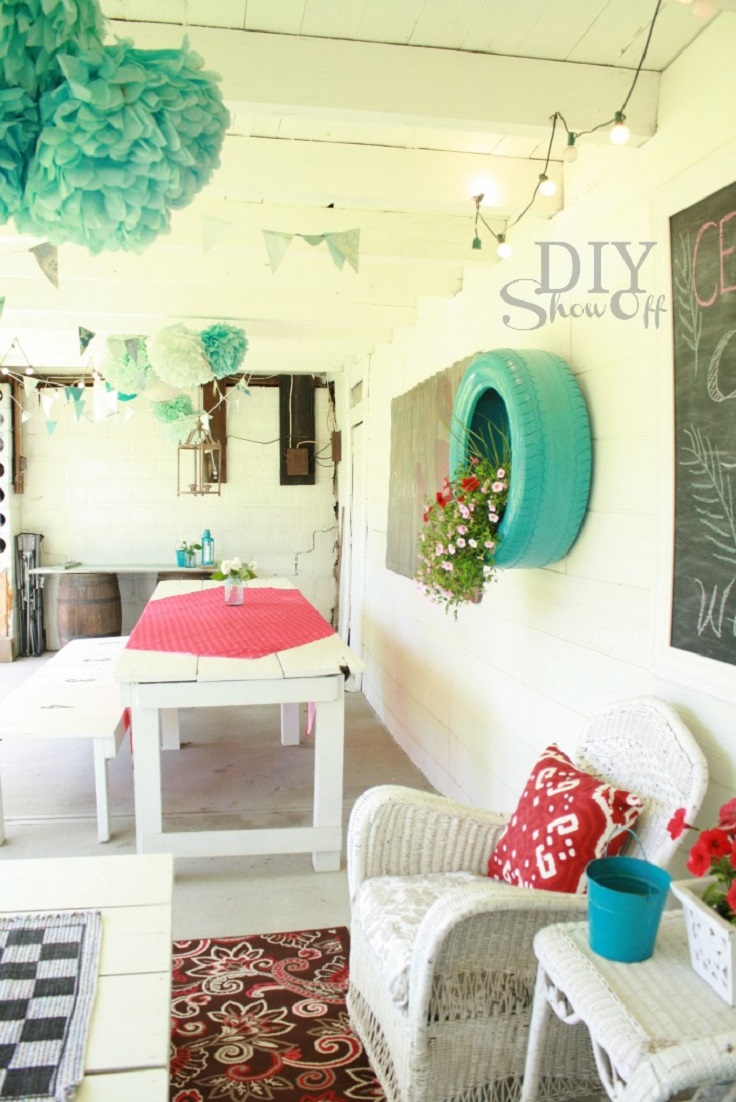 via diyshowoff.com
Here is another awesome repurposing project you can do this summer. The idea is to use old tires as flower planters. Budget friendly and effective at the same time! To make the planter you will need: old tire, valspar spray paint, potting soil, flowers and a fabric weed barrier. The color of the paint used for this project is Exotic Sea.
Backyard Water Feature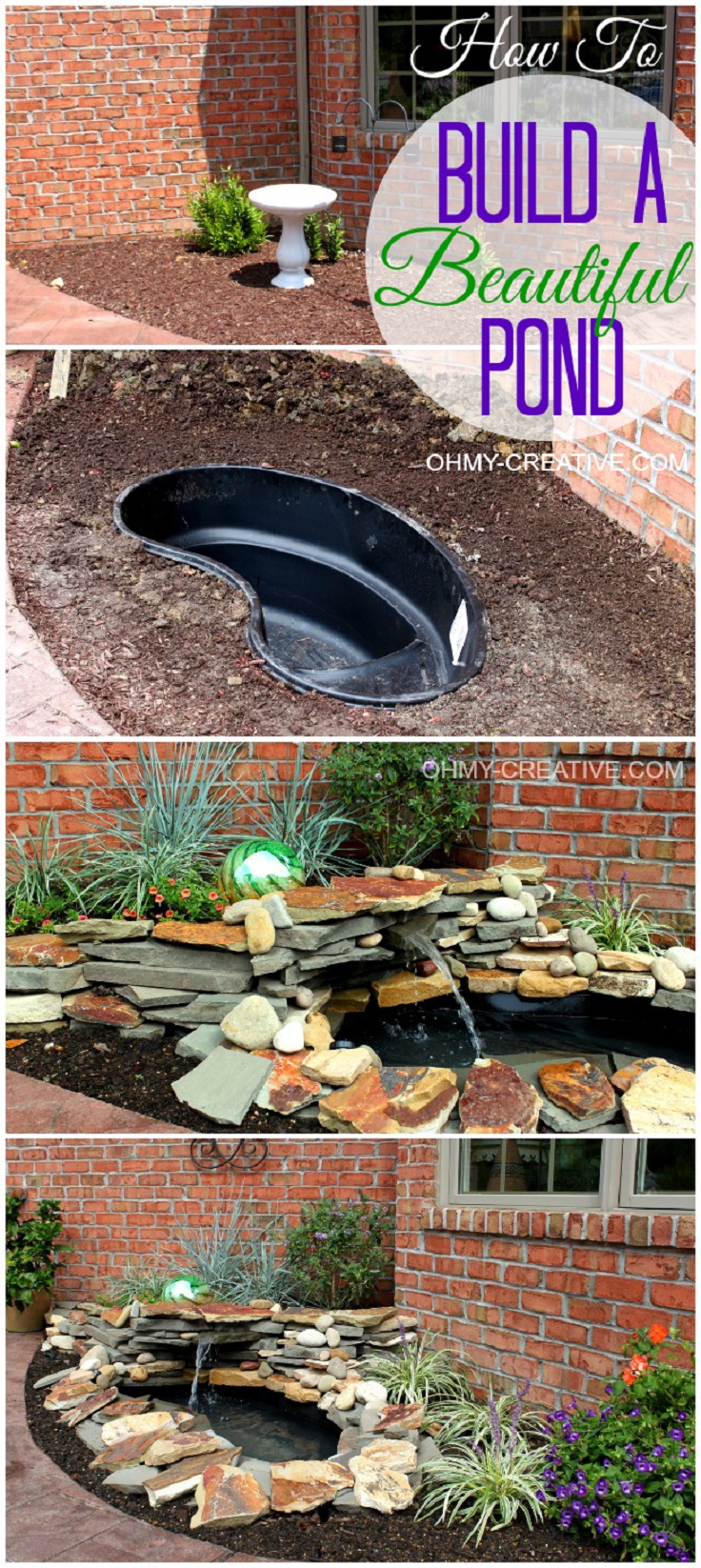 This summer enjoy relaxing in your backyard by an amazing waterfall and a pond. A water feature is a wonderful addition to any garden and here is how to build it on your own without paying some expensive landscape company. The total cost for this project is $441.50 and the final look is priceless!
Outdoor Boredom Busters Crate
If you have young children this is the project for you. How many times have you heard the famous "I'm bored" phrase? Well, all you need is to create this boredom busters crate and this summer will be so much fun for your little ones. Making the crate is simple and when done you can fill it with bubbles, a sprinkler, blow-up bounce balloons, water balloons, sponges and plastic cups for water fights, a jump rope, sidewalk chalk, a small ball, sunglasses, a slinky etc.
Viking Play Tent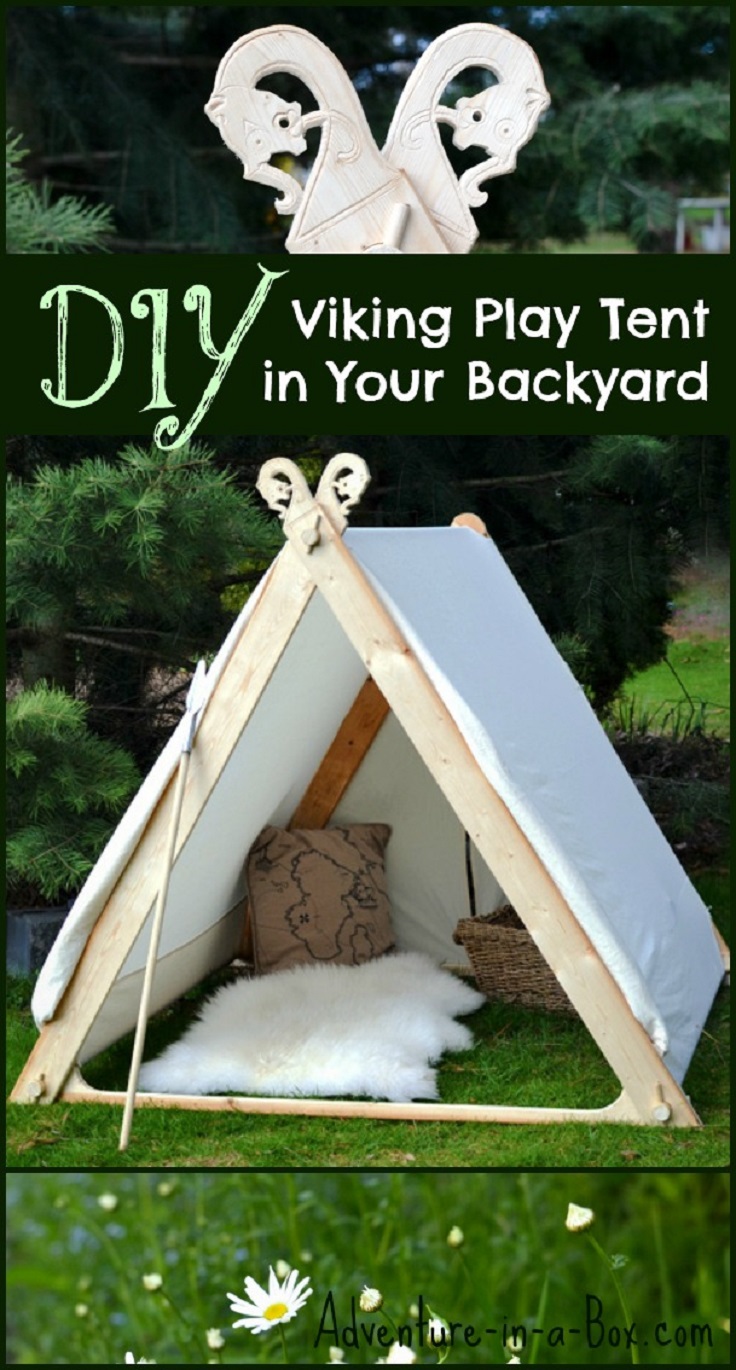 Kids are definitely the ones that enjoy spending time in the backyard the most, especially in summer. So make their outdoor time even more fun by building them a cool viking play tent. The tent will not only offer infinite possibilities for adventure, but will also provide a much needed shade during hot summer days. Fantastic, isn't it? We also love how detailed the tutorial is. Check it out on the link above.
Lucky Buddha Tiki Torches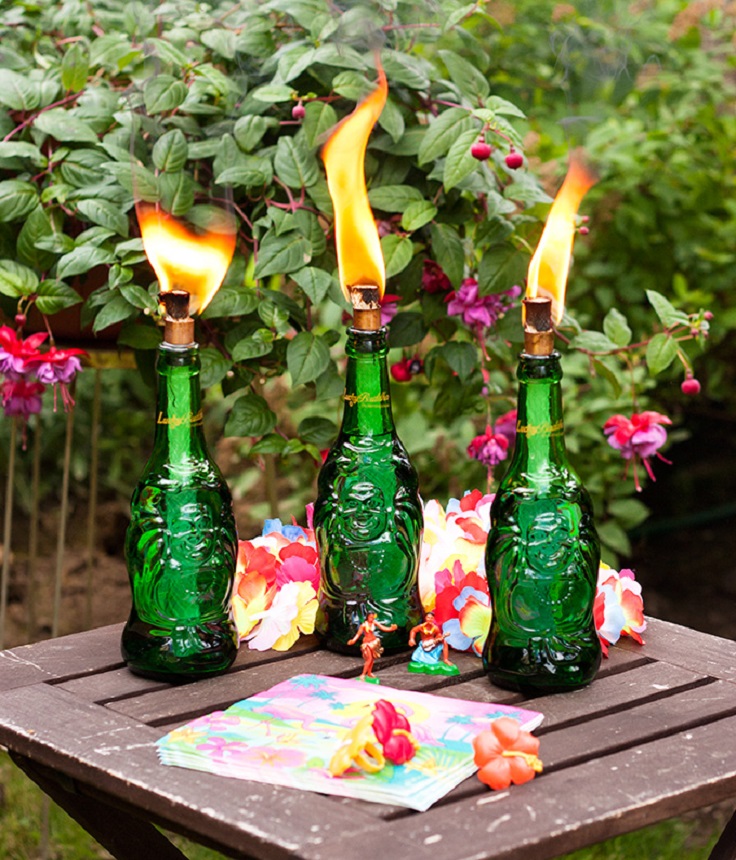 Make these beautiful tiki torches out of Lucky Buddha beer bottles as a perfect summer lighting for your backyard and a cute decoration in the same time. In order to make them you will need: Lucky Buddha beer (6-pack), tiki torch fuel, tiki torch replacement wicks, 1/2″ x 3/8″ copper coupling and a sealing tape.
DIY Backyard Bar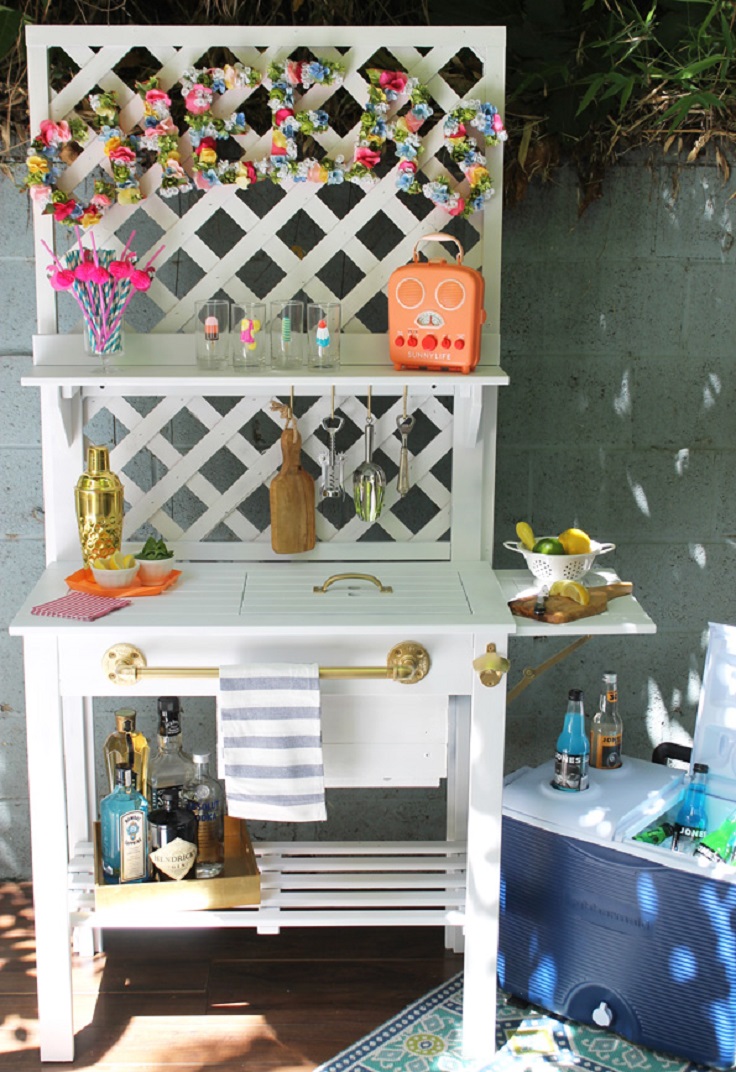 via ideas.evite.com
This mini backyard bar is perfect for summer parties in the backyard! To make it you simply need to repurpose an old potting bench. You will also need a wood crate, a pencil, 10-quart cooler, white spray paint, power drill, gold spray paint, two 1'2″ elbows, two 1/2″ flanges, 4 storage hooks, box of 1″ wood screws, crown bottle opener, door pull, one 1/4″ x 4′ x 8′ redwood lattice and six 1/4″ x 1-1/2″ raw wood lattice border.
A Table that Rocks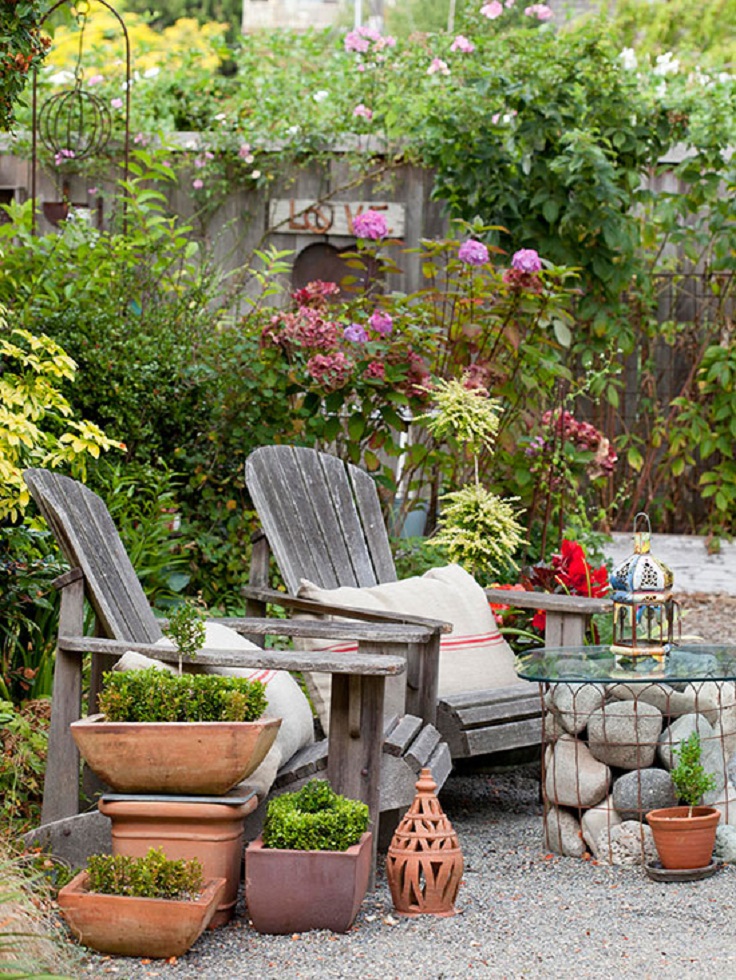 via bhg.com
This table truly rocks! It is a perfect summer addition to your backyard and so easy to be made. Form a wire cylinder and secure it, fill it with river rocks and put a glass tabletop. Make sure you build it near a cozy sitting area. Now all you need to do is enjoy some cocktails on a hot summer night!
Build a playset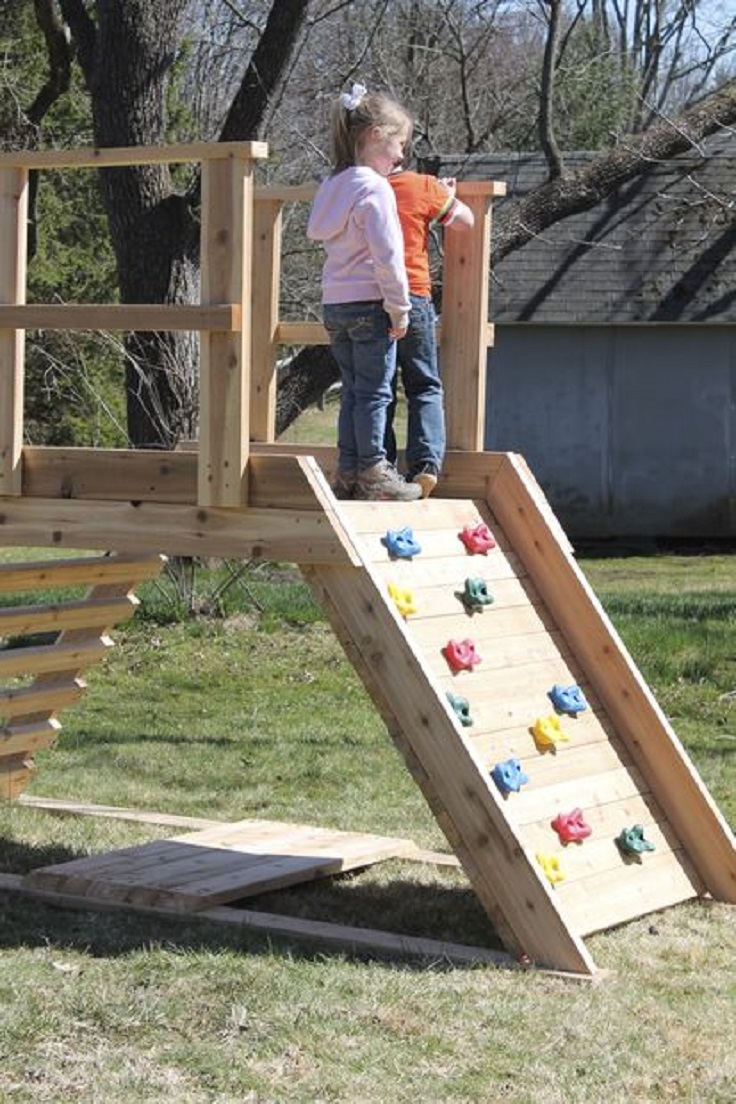 Kids of all ages love to climb and scramble and jump. This is why building this playset will guarantee tons of fun for your kids in the backyard this summer. And the best part is you can easily build it yourself. This tutorial is detailed and filled with step-by-step photos that will help you in the process. One thing is for sure – your kids will love it!