Independence Day, commonly known as the Fourth of July, is a federal holiday in the United States commemorating the adoption of the Declaration of Independence on July 4, 1776. Independence Day is commonly associated with fireworks, parades, barbecues, fairs, picnics, concerts, baseball games, family reunions, and political speeches and ceremonies.
So, we think that the best way for you to celebrate this day, is with your family making some good food in your home, garden, or fun pool party. Get grilling everyone! For this special day we've got a new collection of 10 Great Grilling Recipes for you! This collection has grilling ideas for everything from meats and seafood and these recipes are perfect for celebrating the July 4th!
These are the best summertime grilling recipes, all perfect for your 4th of July BBQ. Enjoy the good food and have a wonderful day!
We have made some awesome TOP 10 lists for 4th of July Desserts , Decorations & cocktails , so make sure you check them out.
Grilled Tandoori Chicken Kabobs with Hot Lime Pickle and Roti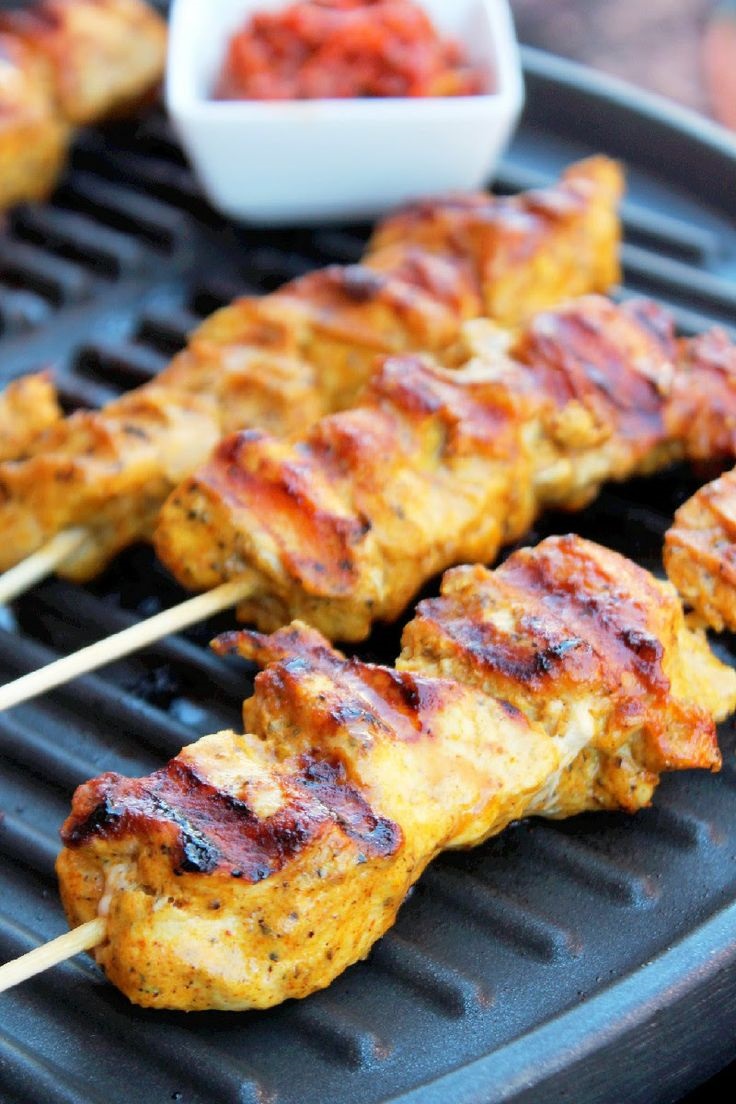 via creolecontessa.blogspot.com
The chicken is grilled to perfection and perfectly spiced. You can also serve this with a side of basmati rice and turn this dish into a full meal instead of an appetizer.
Sangria Shrimp Skewers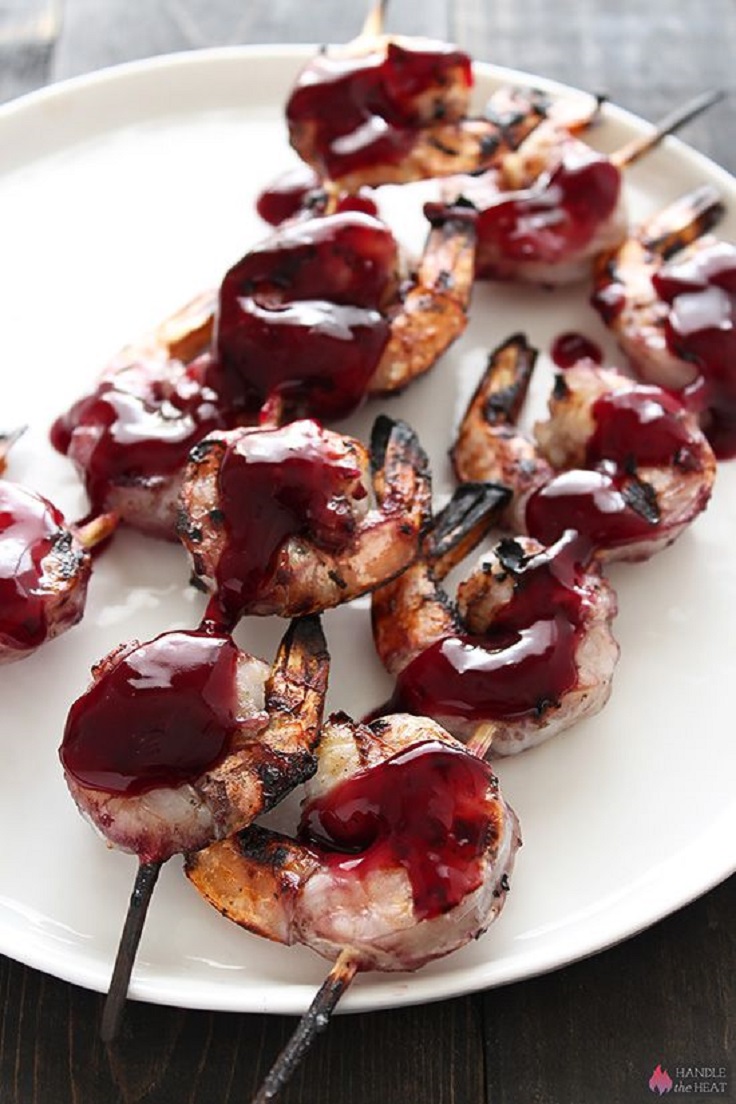 Sangria Shrimp Skewers are brushed with a fresh red wine citrus glaze. This recipe takes less than 20 minutes and is perfect for summer cook outs and entertaining.
Grilled Honey Balsamic Chicken
We love easy to grill recipes with great flavour.  We decided to marinade the sauce in some chicken and throw it on the BBQ! The chicken was cooked to tender perfection, and the glaze was to die for. This recipe is a huge success!
Smokey Barbecue Ribs

What is important is that you invited your family and friends over, you got to connect with them, your kids got to play and everyone had a good time. Prepare for them these delicious barbecue ribs and enjoy the day!
Sweet Soy-Glazed Grilled Salmon
The marinade is easy to throw together, the salmon gets caramelized on the grill, and the dreaded "fishy" taste is gone! Serve this with some brown rice and a green veggie, and you can celebrate doing a great thing for yourself.
Grilled Tri-Tip Steak with Molasses Chili Marinade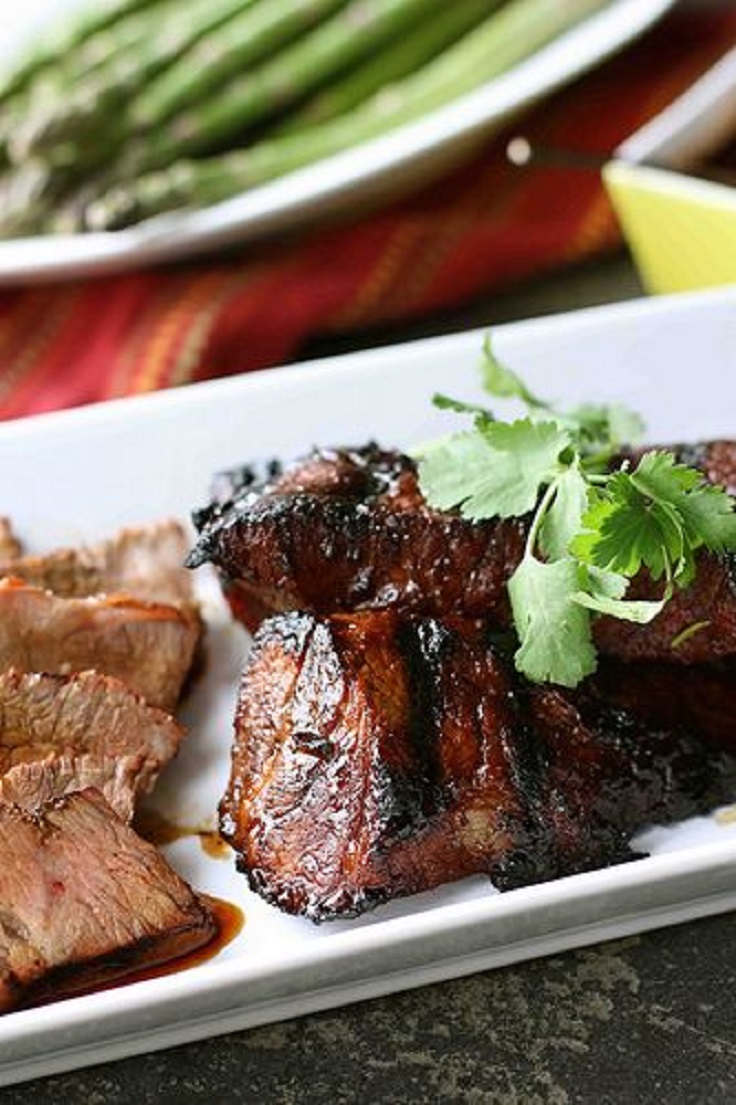 via cookincanuck.com
Tri-tip steaks are particularly popular in California, but the reputation of this tender and flavourful cut is gradually spreading eastward. It is a small triangle that is cut from the bottom sirloin and is similar to, or can be found under the name of triangle, Santa Maria, Newport or culotte steak. If none of these are available, flank steak can be substituted.
Grilled Fajita Skirt Steak
A sweet and spicy Fajita Steak Marinade mixture made with sweet bell peppers, spicy jalapeños, and fresh herbs. Then seared to perfection on the grill!
Grilled Tilapia and Lemon Garlic Green Beans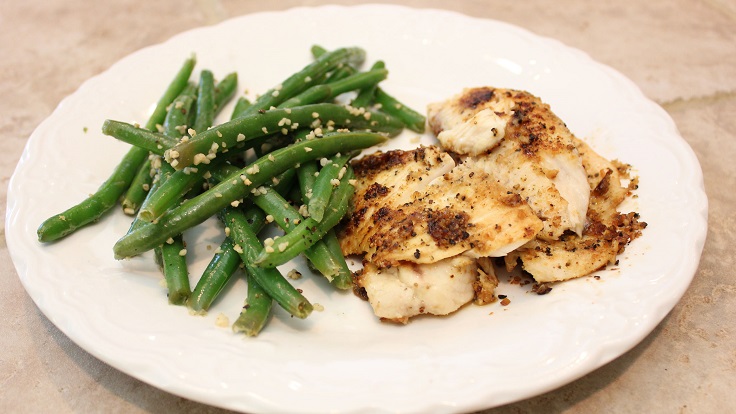 This is another idea what to cook for the July 4th: Grilled Tilapia with Green Beans. This is super healthy, low in calories, and tasty. We hope you're staying healthy and keeping happy too.
Grilled Lobster with Garlic Parsley Butter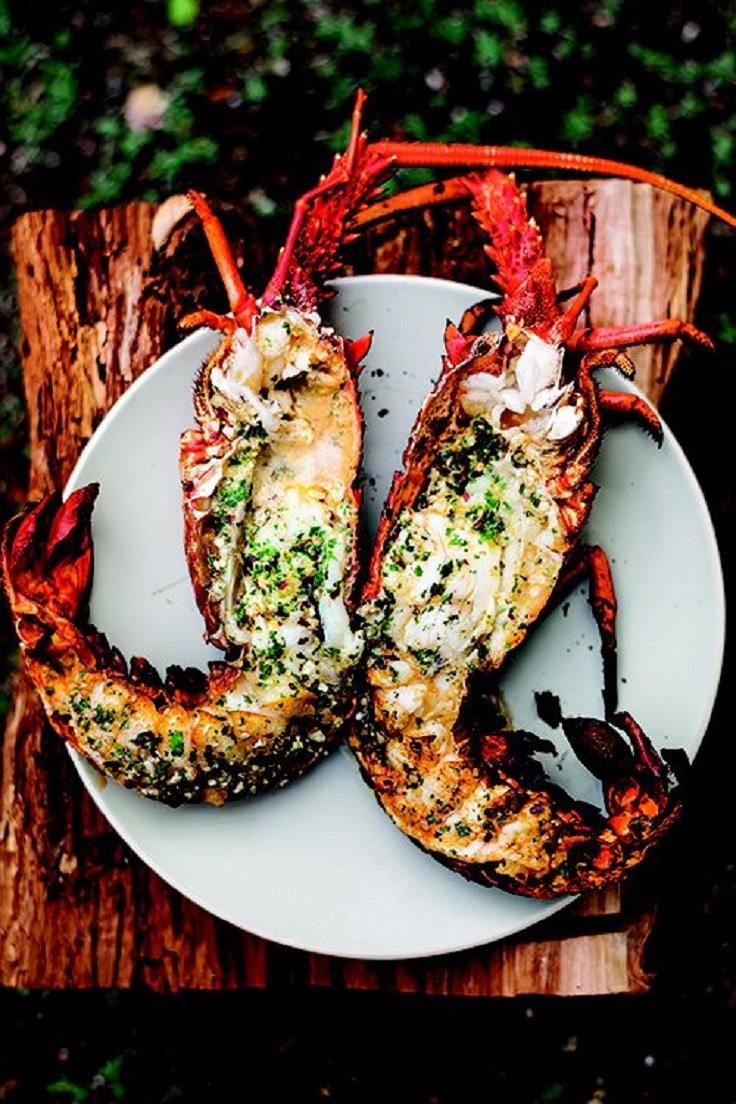 via saveur.com
In this recipe, lobster is flash-grilled, then poached in its own shell in a pool of melted garlic-parsley butter. Enjoy the good food, the warm weather and celebrate the holiday with your dearest ones!
Pork and Apple Skewers with Orange Balsamic Glaze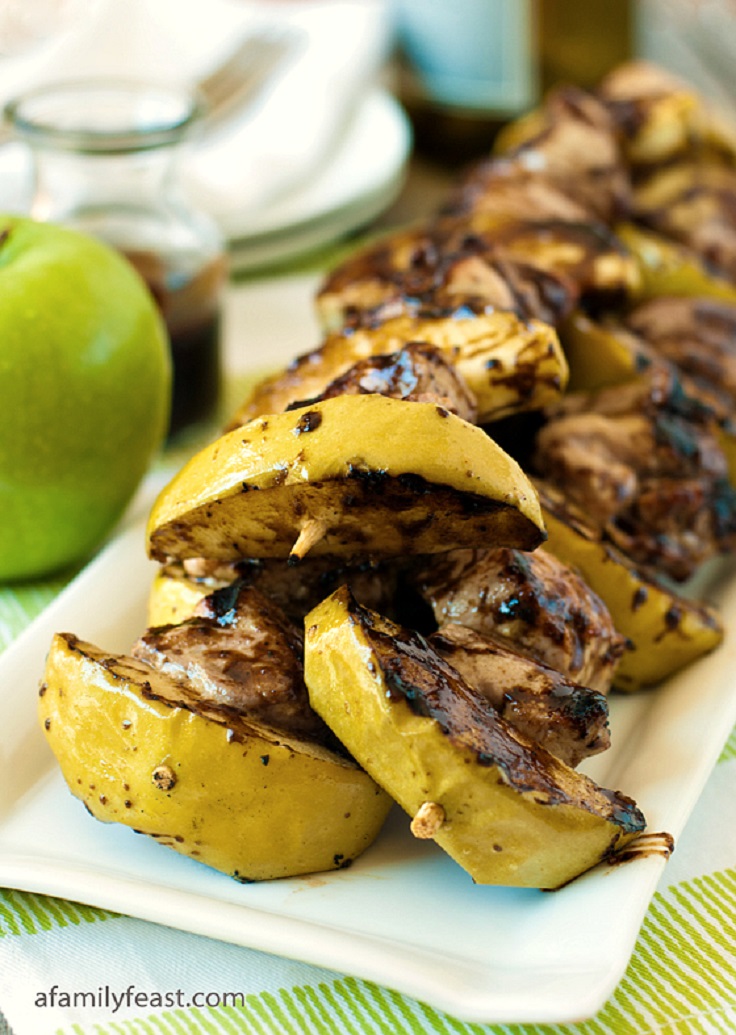 via afamilyfeast.com
Pork and apples together are such a terrific food pairing – and when they become tender and caramelized on the grill as they do in this recipe – the flavours are even better! But – what puts these pork and apple skewers over the top is the orange balsamic glaze that gets brushed on at the end, just before you take them off the grill.