6. Cypress Trees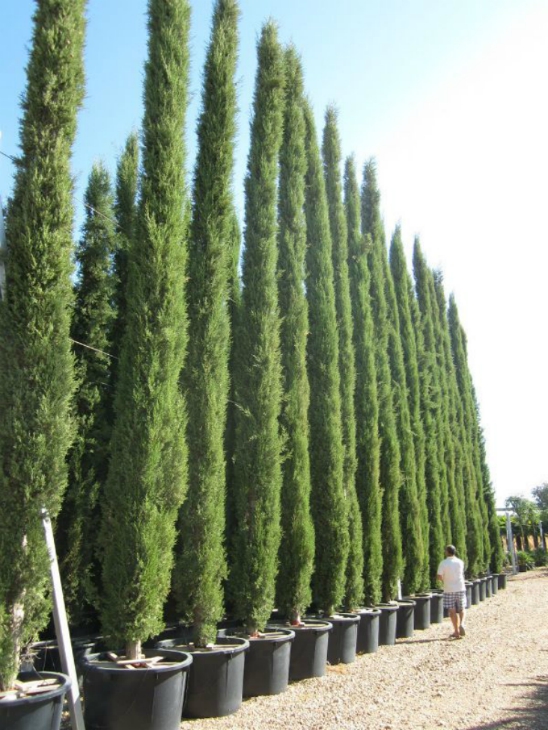 Cypress trees grow tall and narrow and that is one of the reasons why they make very elegant and attractive fence. This low maintenance evergreen has quite a rapid growth rate around 3.5 feet per year. One of the most popular types is Leyland Cypress but it has rather short lifespan.
7. Skip Laurel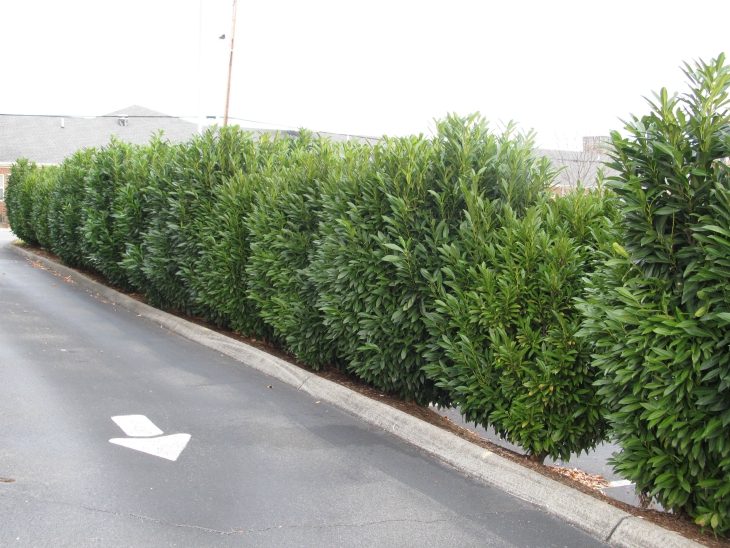 Skip Laurel plants are extremely durable. They can thrive even in very difficult garden environments and that is the main reason why they are so commonly grown as natural fences. Skip Laurel can grow to 10 feet. When planted into a well-drained soil in a location where there is a lot of sun they will produce beautiful white blooms in spring.
8. Holly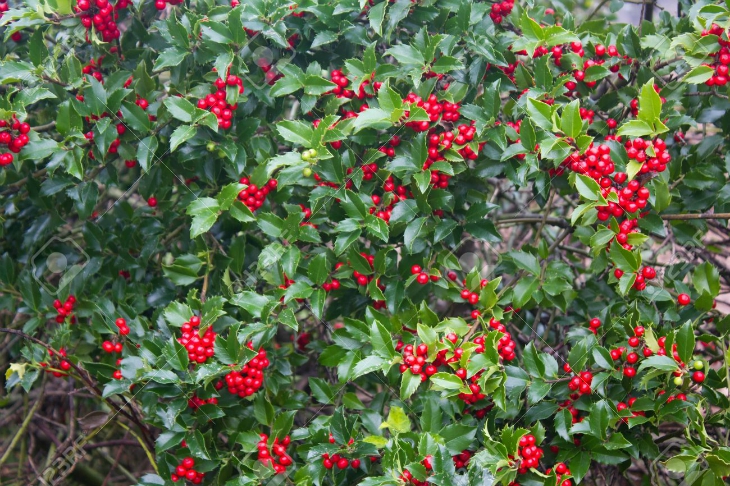 Via www.123rf.com
Holly is very adaptable to a wide range of a growing conditions. It will grow in tropics and also in temperate zones. Holly plant is a great choice when you want to deter wandering wildlife. Although the plant looks gorgeous it is not that pleasant to touch because of its pointed leaves. You will admire red berries in the fall and winter and white flowers in the spring.
9. Euonymus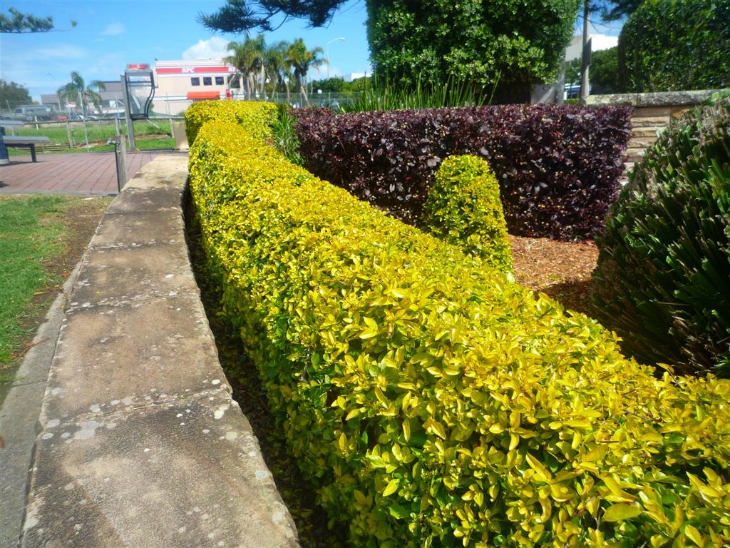 Euonymus can be a nice evergreen hedging shrub. It is easy to grow and it comes in many varieties. You will find it in different sizes and colours from green to gold. Eunonymus can tolerate even poor soils and all kind of weather so it can be a really good choice for almost anybody.
10. Juniper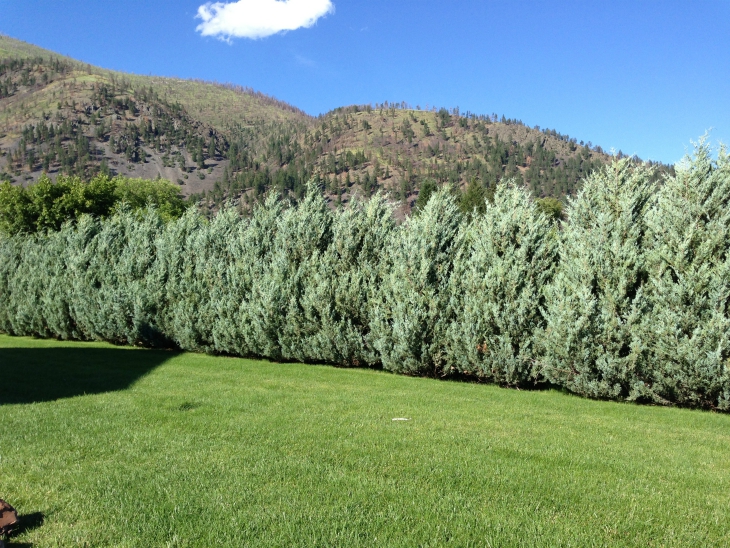 Juniper is a hardy evergreen with needle-like leaves. It varies in size and shape but some types can grow up to forty feet. It can also live for up to two hundred years. Green flowers will develop into a purple, berry-like cones that are commonly used for flavouring gin.