Nowadays, when it comes to DIY projects the center of attention are always organization and storage solutions. No matter in how big apartment you live, you usually need something more beneficial that will keep all your items in place. From bathroom and kitchen to makeup and shoe organizing…there are millions of ways you can manage the place you live in. If you start searching over the web for some storage projects, you'll get lost, because there so many DIY ideas, but not all of them are practical and good. That's why we're here! Just for you, we've gathered 10 best DIY organization suggestions that will help you to have better and tidier home. Check out our list and tell us your opinion in the comments below!
DIY Shoe Storage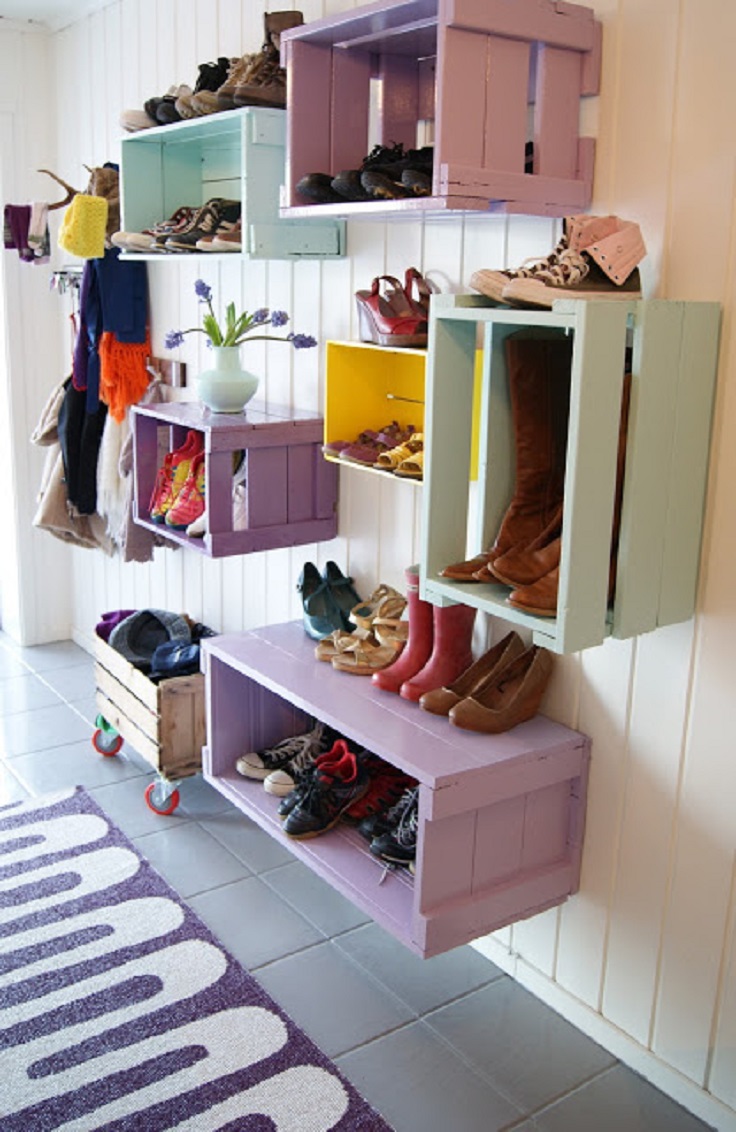 As a real woman, you're buying new shoes all the time, no matter how much you already have. But when you come home with new pair, then you find it difficult where to place it. ..Don't worry, that's not a problem now when you can make DIY shoe storage by yourself!
DIY Tutorial via theverden.blogspot.com
Makeup Magnet Board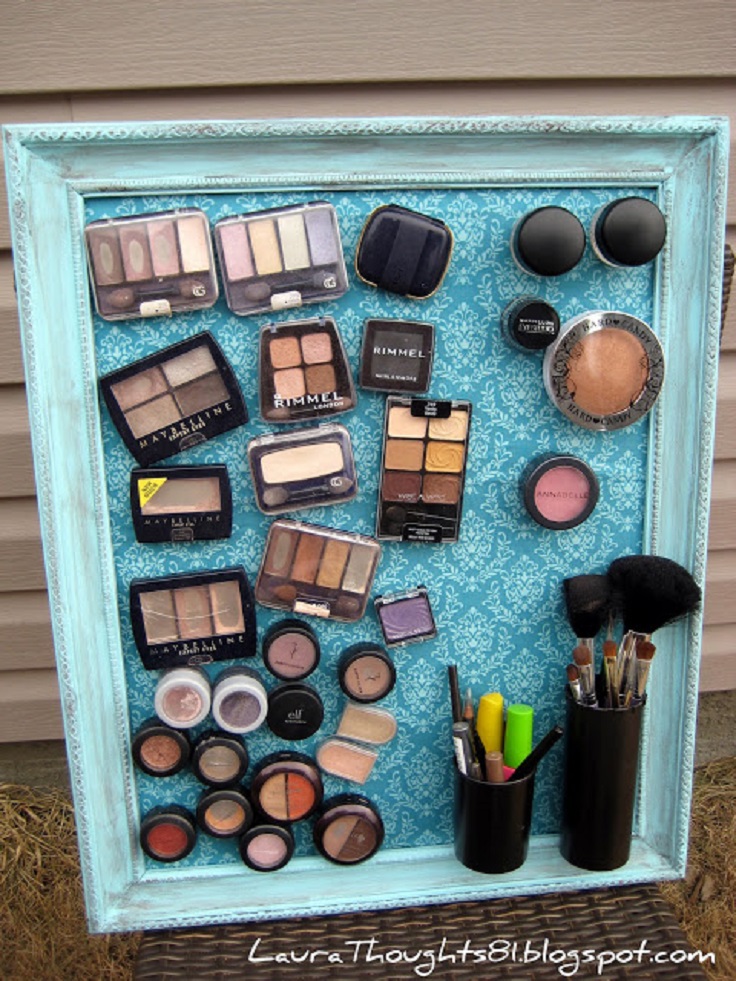 Finding an appropriate storage for your makeup can be difficult, but not if you make a magnetic makeup board by yourself. It will solve all your problems and you can hang almost every type of makeup tool on it!
DIY Tutorial via laurathoughts81.blogspot.com
DIY Pallet Garden Project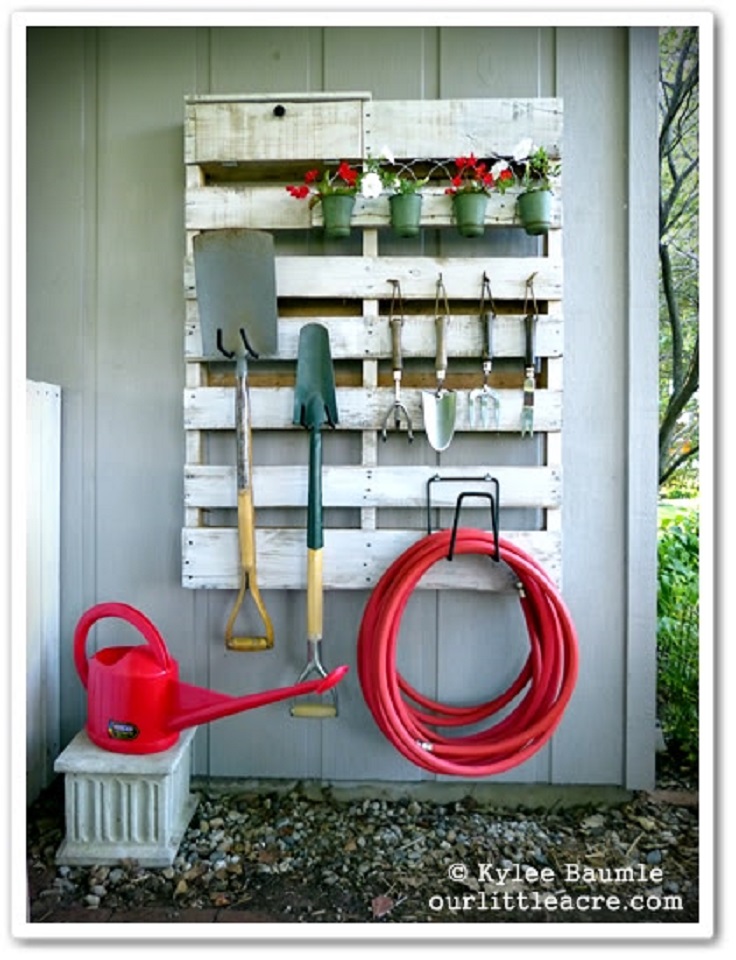 With the spring season approaching, you'll surely start spending more time in your backyard. Keep all your garden tools organized by creating a hanger out of a pallet. Tricky and smart!
DIY Tutorial via ourlittleacre.blogspot.com
DIY Laundry Room Drying Rack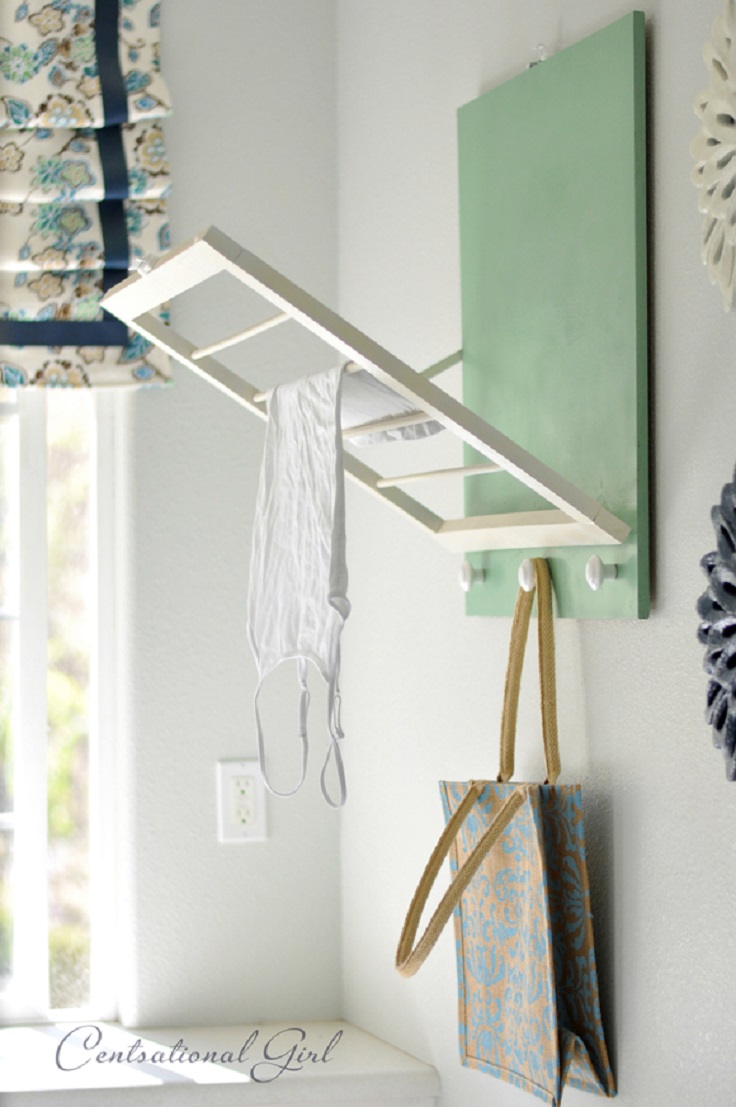 Laundry is a small room with a lot of things which can easily create a real mess out there. Take washed clothes under control and make a practical drying rack that doesn't take a lot of space.
DIY Tutorial via centsationalgirl.com
Easy DIY Toy Organization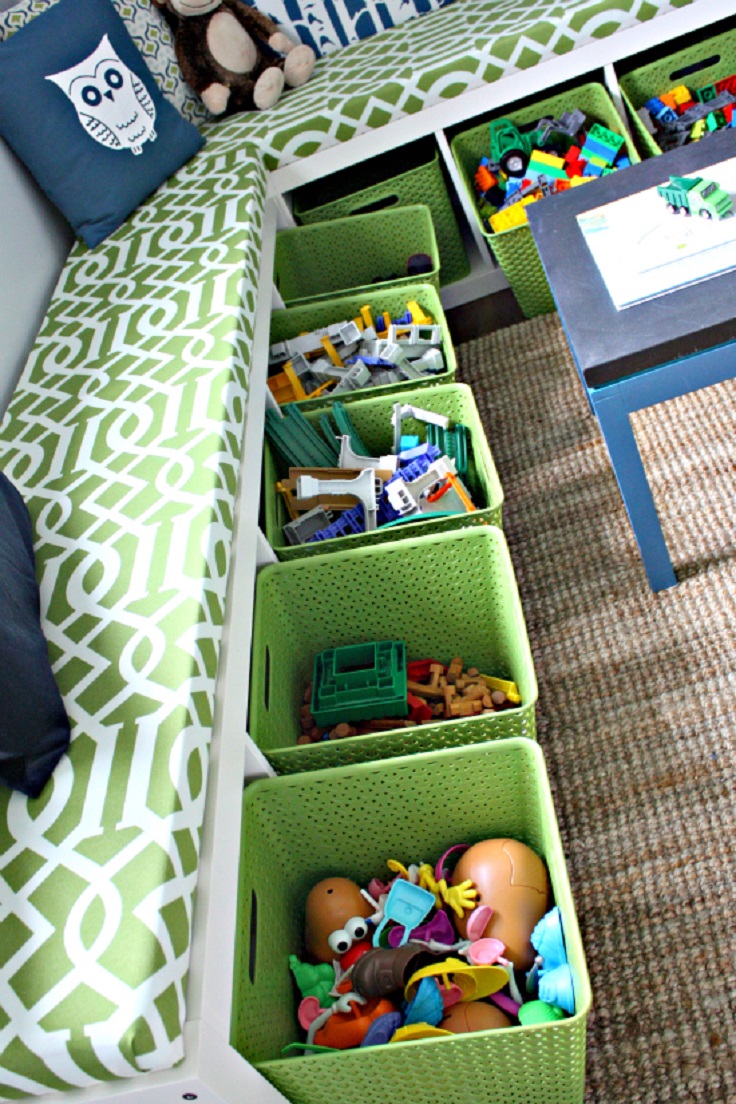 If you have a playroom in your home, we feel sorry for the time you've wasted on keeping this place tidy…but not anymore! Follow the link below, make a toy storage and feel blessed, because that's the best thing that ever happened to you!
DIY Tutorial via iheartorganizing.blogspot.com
Chic DIY Jewelry Holder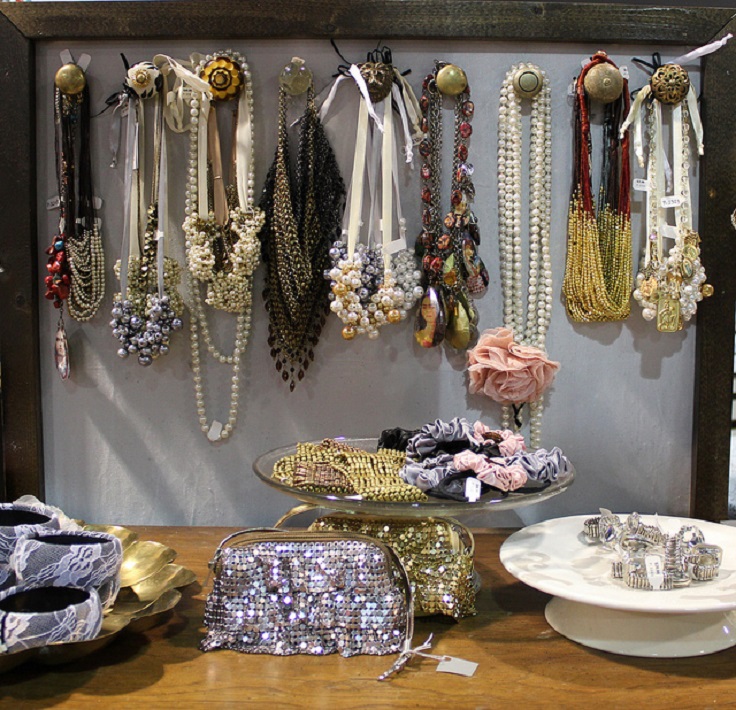 If you're a jewelry collector and your necklaces mean a world to you, then you should organize and protect them in a best possible way. We know that they deserve special care and that's why chic DIY jewelry holder is perfect option for you!
DIY Tutorial via karapaslaydesigns.com
Slide-Out Cutting Board on Wheels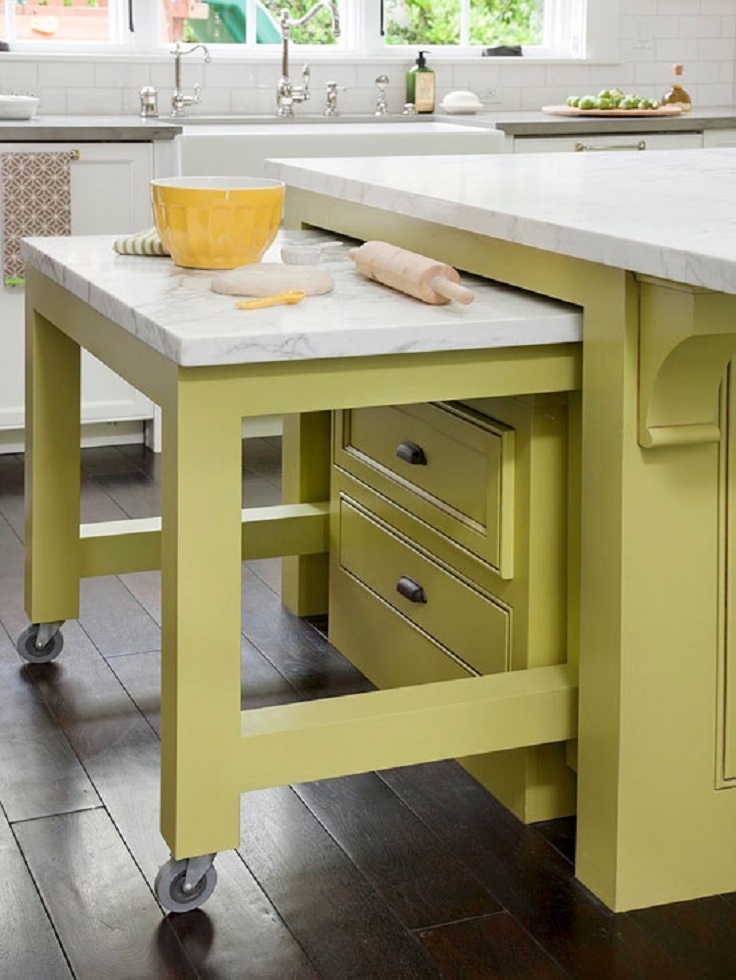 Save some space in your kitchen and keep your working area well regulated by creating a slide-out cutting board on wheels on your own! You'll be proud by the end result!
DIY Tutorial via bhg.com
DIY Clip-On Desk Organizers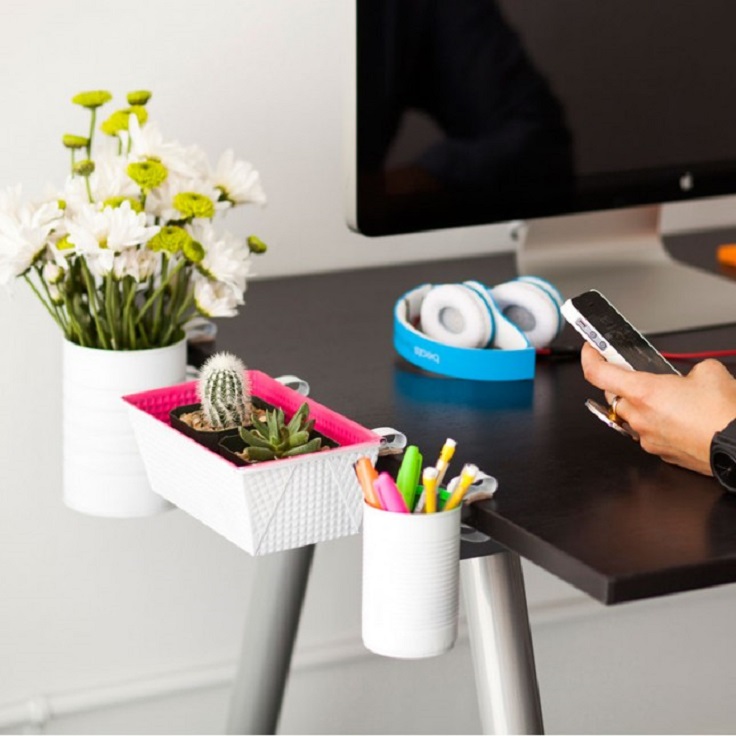 By making DIY clip-on desk organizers you'll have tidy working space for a long period of time. The other great thing is that you'll have all important things on hand, plus, this project looks very cute!
DIY Tutorial via brit.co
DIY Pipe Clothing Rack
Don't know what to do with all that cloths you have and you're without clear idea where to put them?! Stop all your searches and make pipe clothing rack, where you can hang all important outfits and shoes!
DIY Tutorial via blackoakvintage.com
DIY Basket Organization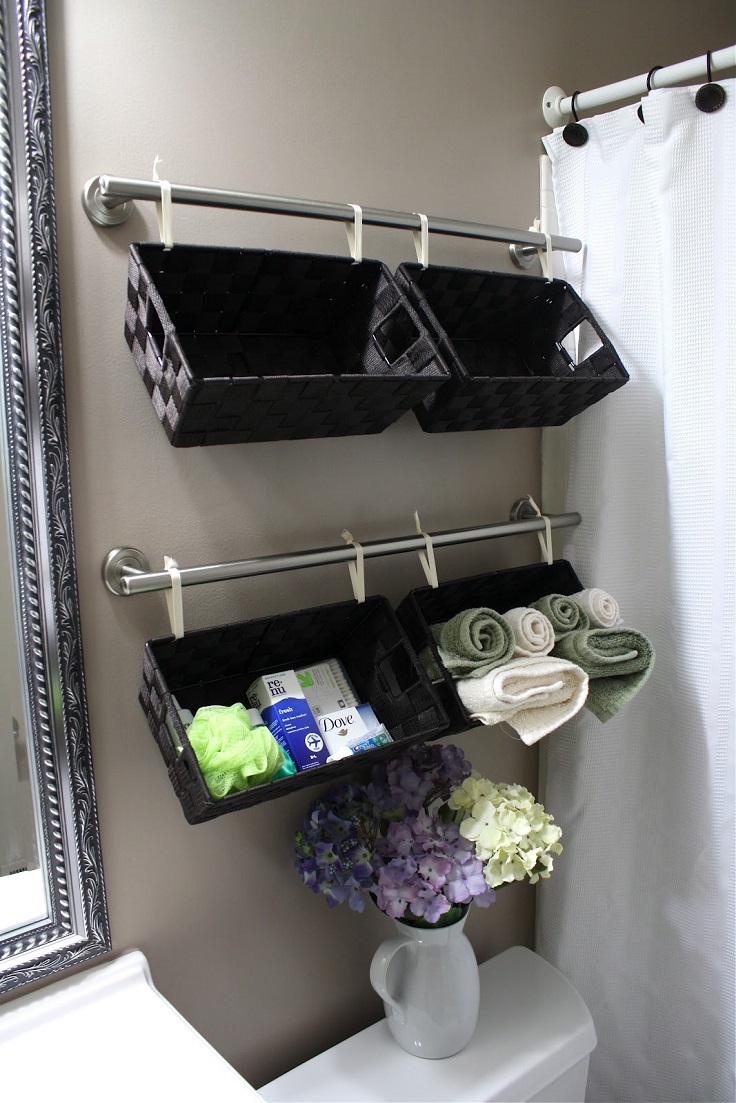 Make an organization solution for your bathroom by using some baskets, which you can find in any craft store. Pick an appropriate color that goes well with bathroom interior, hang the baskets and start filling them with different things!
DIY Tutorial via simplydiy2.blogspot.com