As the winter has gone away, we all want to start eating something healthier to be perfectly prepared for the warm weather that will come very fast. We all know that pasta specialties are great for those kinds of diets and besides that we have thousands of recipes that we can choose from, simply there are no limits. So, today we have decided to make an interesting article only about the best and tastiest macaroni salad recipes that you can find on the internet and we are hoping that you will take a look at them, because we are sure that you will be tempted by them immediately. Enjoy!
Classic Macaroni Salad
The best way to start with the countdown here is by offering the classic macaroni salad recipe to you, because everyone should try the original macaroni salad before looking at other types of ideas.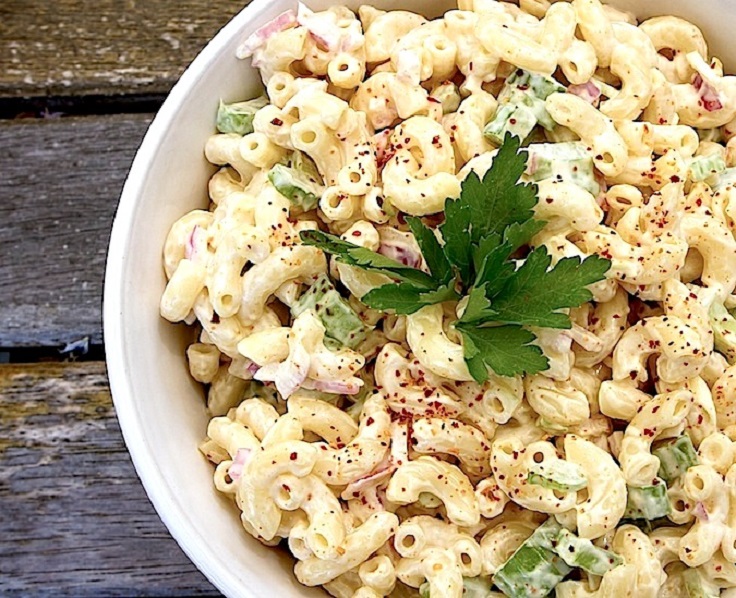 via chezus.com
Emeril's Macaroni Salad
Second on our fantastic list is the Emeril's macaroni salad recipe, which comes directly from Martha Stewart's famous cookbook, and we think that's a very good reason to try and make it right away.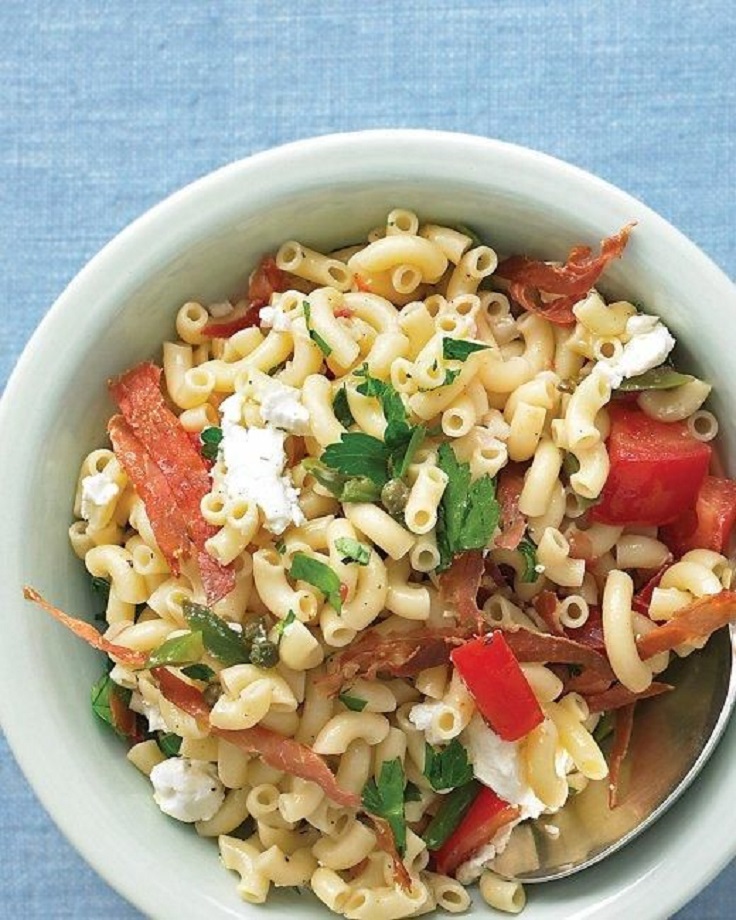 Hawaiian-Style Macaroni Salad
A very tempting recipe that it's made in a real Hawaiian way, sounds really tasty, isn't it? So, it's an easy to make macaroni salad, you just have to follow the instructions step by step and you will make it for sure.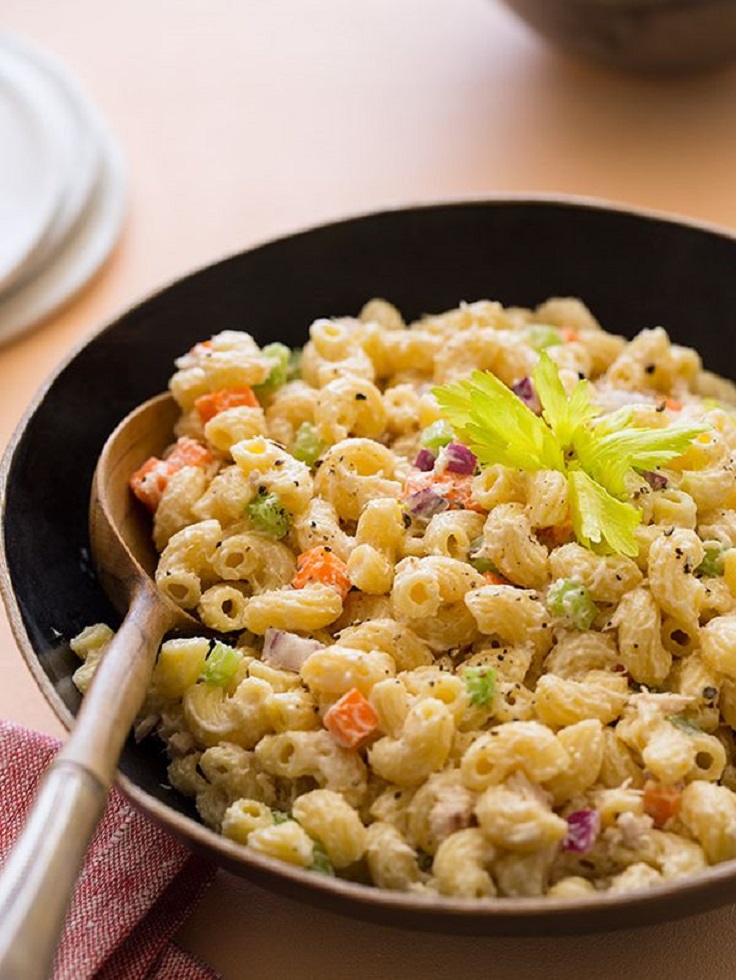 via allrecipes.com
Pesto Pasta Salad
Pesto is a well-known Italian mix of special ingredients that makes every kind of food incredibly delicious. You can find the full recipe for the pesto pasta salad in the link below.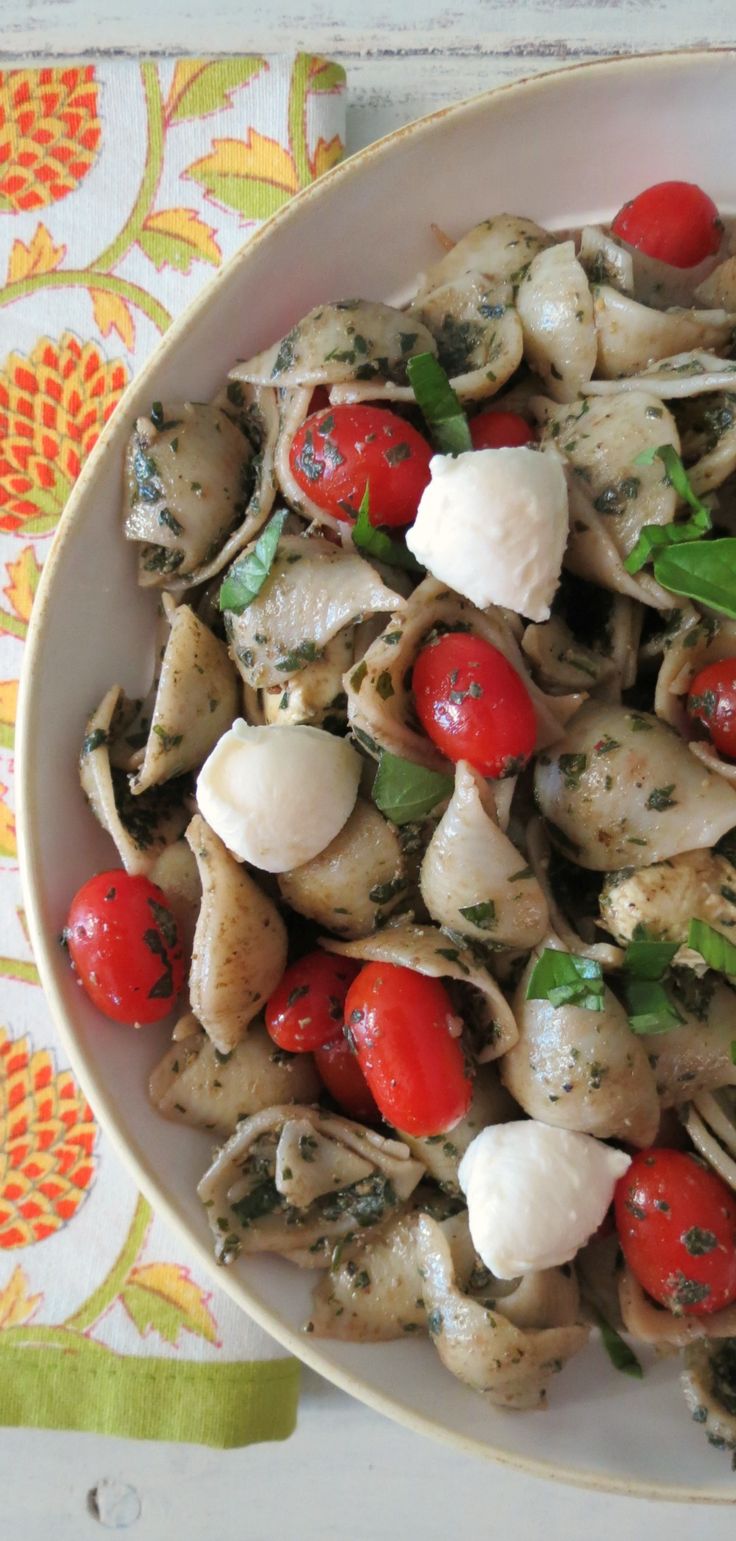 via peanutbutterandpeppers.com
Shrimp Macaroni Salad
One and only recipe in our article for all the seafood lovers out there. Cooking the shrimp macaroni salad is a really extraordinary idea that will surprise everybody around you, that's for sure!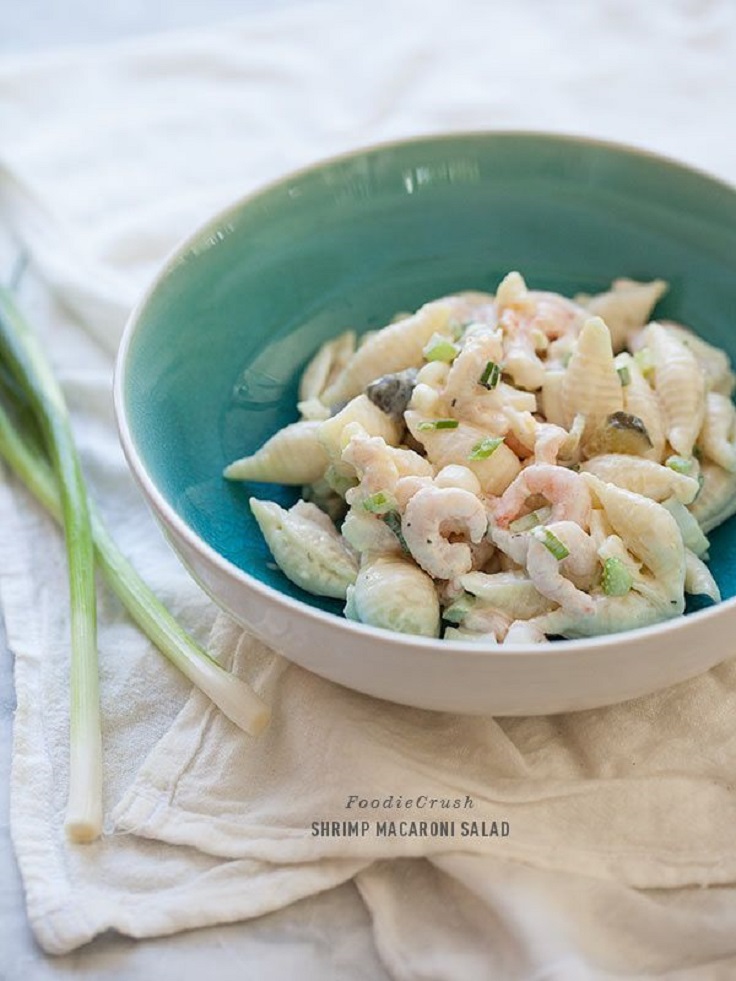 via foodiecrush.com
Deviled Egg Macaroni Pasta Salad
The deviled egg macaroni salad is a perfect recipe for a super-delicious side dish on your dinner table, something that will make everyone crave for more, we are 100% sure about that.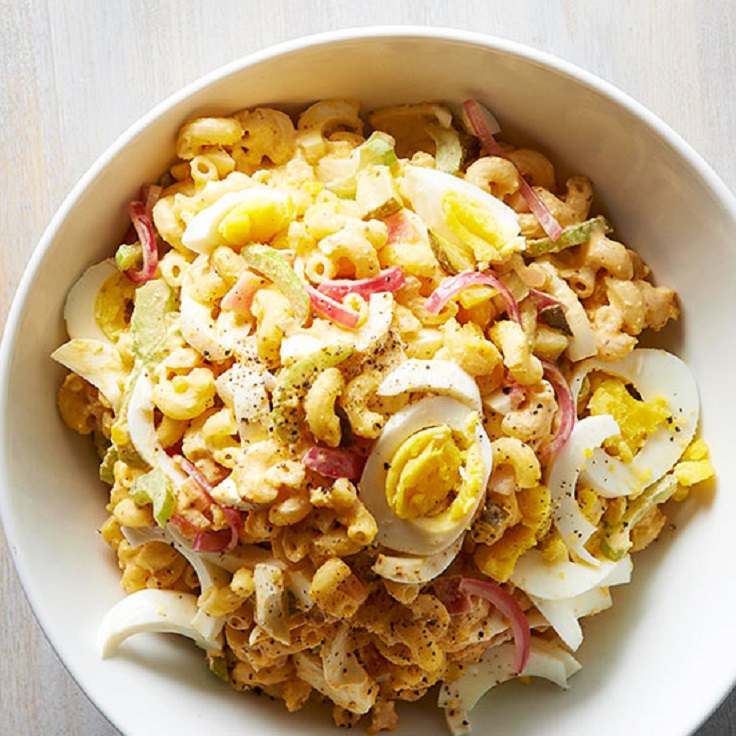 via bhg.com
Old-Fashioned Macaroni Salad
Sometimes a good old-fashioned recipe can be the best choice of all. We are offering to you the old-fashioned macaroni salad idea here, so, take a quick look at the recipe and you will start with cooking in a minute.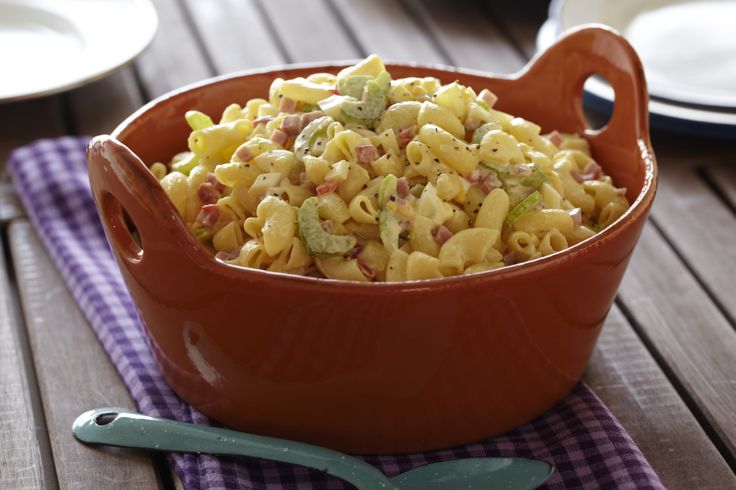 via foodnetwork.com
Macaroni Salad with Smoked Mozzarella and Proscuitto
Maybe, the real champion on our top 10 best macaroni salad recipes list that we have made today. The macaroni salad with smoked mozzarella and prosciutto is something that will literally blow your mind!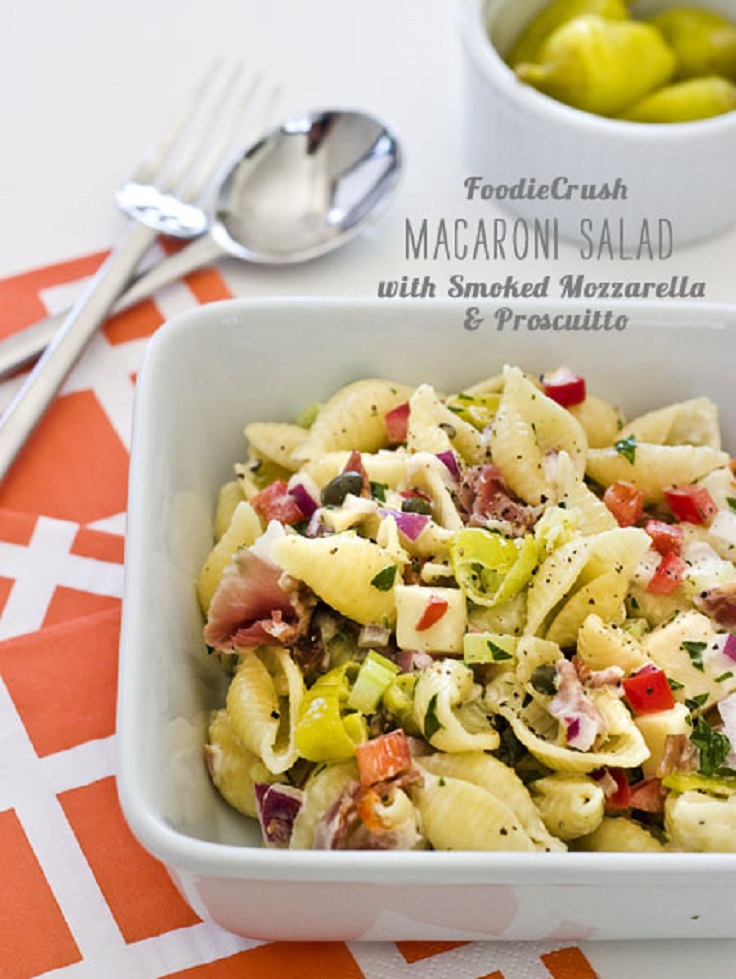 via foodiecrush.com
Simple Macaroni Salad
One of the simplest and easiest for making macaroni salad recipe that has been chose for this superb top 10 list. Try to make it and you will not regret it, we can assure you of that!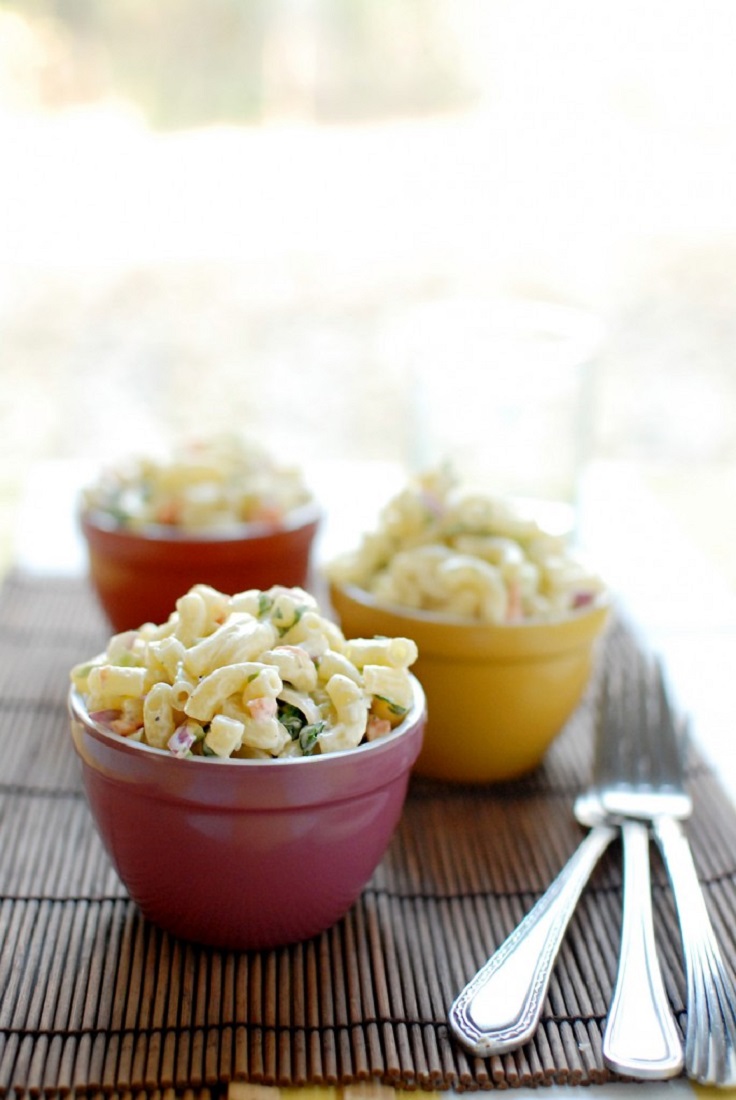 Mojito Macaroni Salad
A really unordinary idea, idea that will make you a real celebrity at your own home. The mojito macaroni salad has an extravagant flavor that no one would resist, so, start making it in this moment. Have a nice day and goodbye!