We always crave for a vacation that includes warm sunny weather, soft sandy beaches and clear turquoise water. On top of that, imagine a luxury apartment, with an ocean view and many activities to enjoy, starting from boat trips to scuba diving and spa pampering. Who would refuse such vacation from the dreams? If you ever wish to visit such place, there are any private islands to consider. These islands are all very expensive, but the money you would give will be so worth it, not only because of the view and the experience, but for the way you'll be treated there as well.
1. Nikoi Island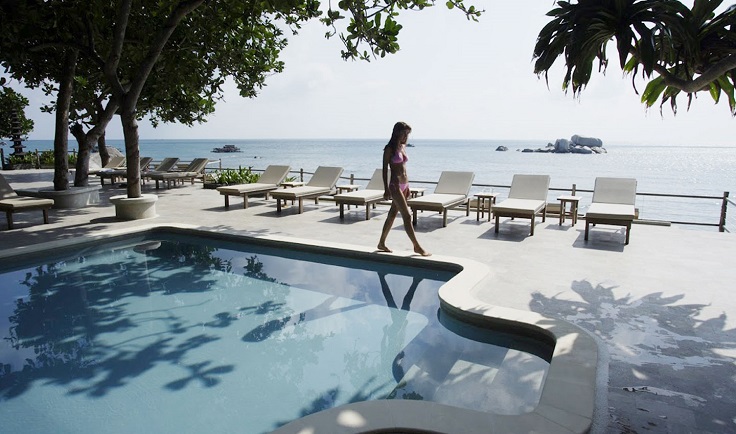 via nikoi.com
Nikoi Island is located less than 85 km from Singapore. The island is proud of it's white sandy beaches and colorful coral reefs. Besides that is great for beach times, the island has a rain forest with native trees and it is is the home of many birds. The architecture is mix from the traditional Indonesian culture and modern architecture. There are many activities that you can do on this island, so don't doubt even if you would like to come with your children. The climate is hot all throughout the year, so you can visit it any time you want.
2. Amanpulo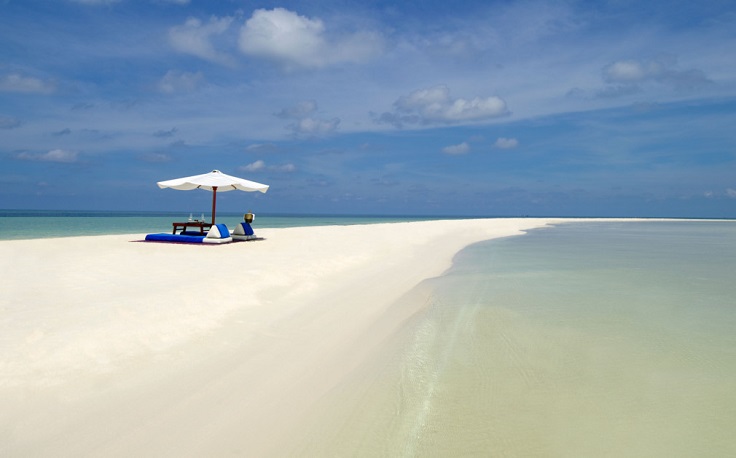 The name "Amanpulo" means "peaceful island" and the meaning comes from the fact that this 250 pristine acre Pamalican island has only forty room hideaways. The forty houses, also called casitas, and they are all styled according to the traditional Filipino "bahay kubo" home. If you are looking for a peaceful, quiet vacation, than this island will fulfill your needs. It has everything you need: from clear water to bath in, amazing nature to explore, to spas and sailing and many other activities to enjoy.
3. Turtle Island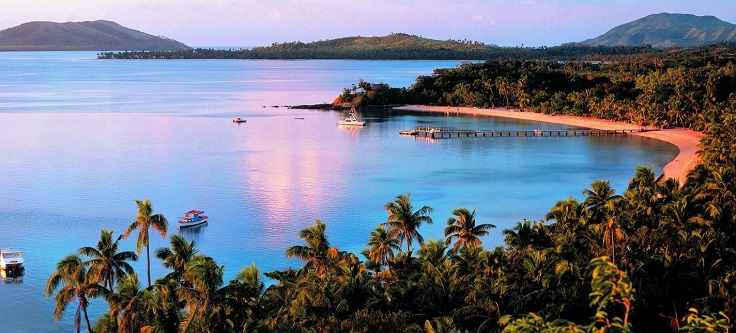 via fiji.travel
This Fiji island is the perfect place for the perfect vacation time and it got the name because of it's turtle shape. There are only 14 villas, but many activities to enjoy, besides the wonderful nature, water and beaches. If you are interested, you can book your vacation during the Release of baby turtles or the Yellowfin Tuna Run. As any other island, there is also a kids club, so don't think twice about bringing your children with you.
4. Island in Lake Mälaren
via dailymail.co.uk
This small island of 62 acre used to belong to famous golf player Tiger Woods, but now is on sale. It isn't the typical tropical island you are used to see and hear about, but this Swedish island will steal your heart with it's nature and scenery, especially if you are a lakes and forests lover. Located in the lake Mälaren, the island is a very quiet place near Stockholm. It has an amazing villa in rustic style, golf areas, a luxury yacht and oh well, if you have money to buy it, go ahead.
5. Ariara Island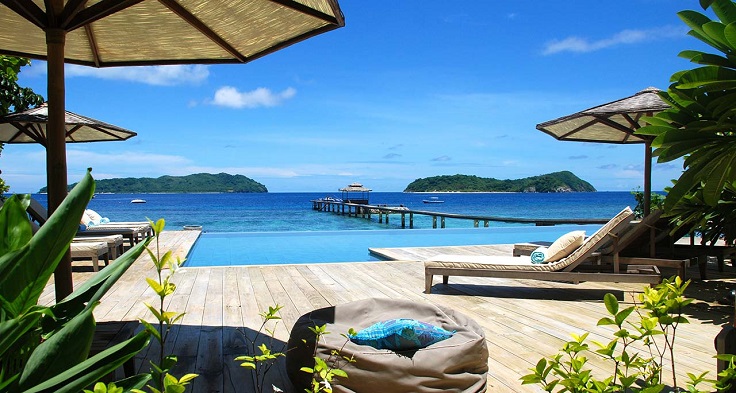 via remotelands.com
What's better than a 600 meters long white sand beach? And villas with a sea side window view? The architecture of this Palawan island is designed by famous Filipino architect Jorge Yulo and he made it to suit the ecosystem of the island. You can find an amazing food here, starting from all the fruit grown there, such as bananas, coconuts and mangoes, to all the traditional meals you can try. Such as every other great island, this one also provides you with many activities. One of them that you might like the most is the diving.
6. Necker Islands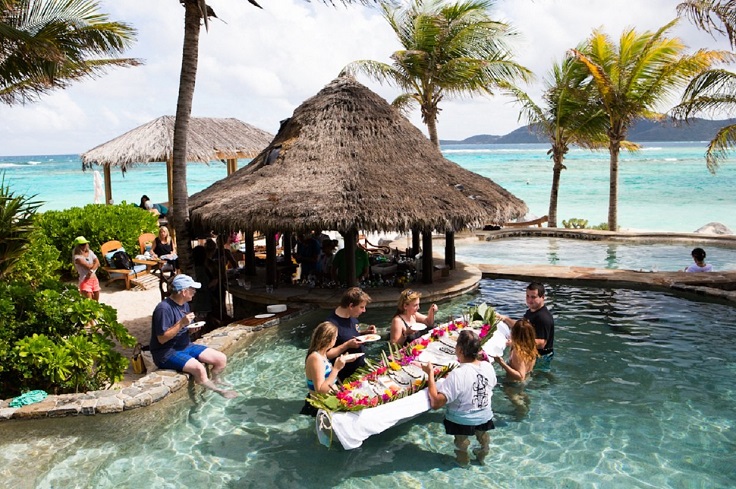 via virgin.com
The Necker Island is a property of the famous British businessman Sir Richard Branson and is one of the British Virgin Islands. This island can be visited only by thirty people at time and there among the guests, there have been stars such as Bill Gates and Kate Winslet. The architects and the designers created villas inspired by the Balinese architecture and these rooms also have cooling winds from every directions. You'll never suffer from too much hot weather this way!
7. Velaa Island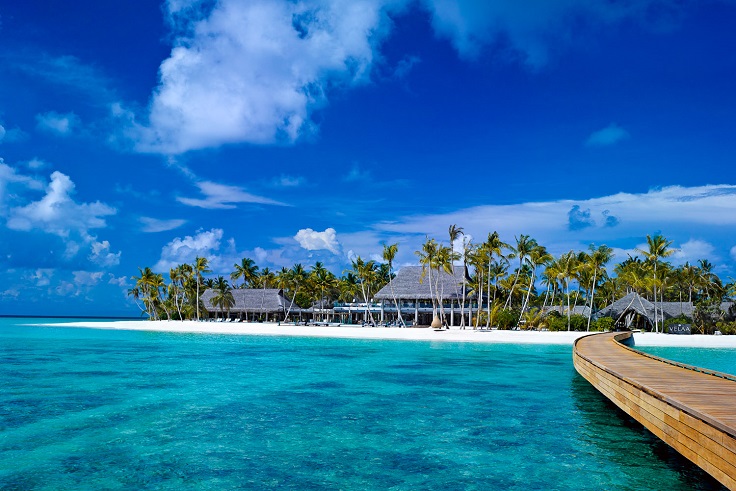 via internationaltravellermag.com
Velaa Island is owned by Czech billionaire Jiri Smejc and is one of the Maldivian islands. The architect that stands behind the amazing villas is Petr Kolar, who put contemporary design concept that contains Malidivian nuances. The water is turquoise and clean, the weather is warm and sunny and the beaches are white and sandy. Having a vacation here is one of the best things that can happen to anyone. Who would say "no" to such a heavenly place on Earth?
8. North Island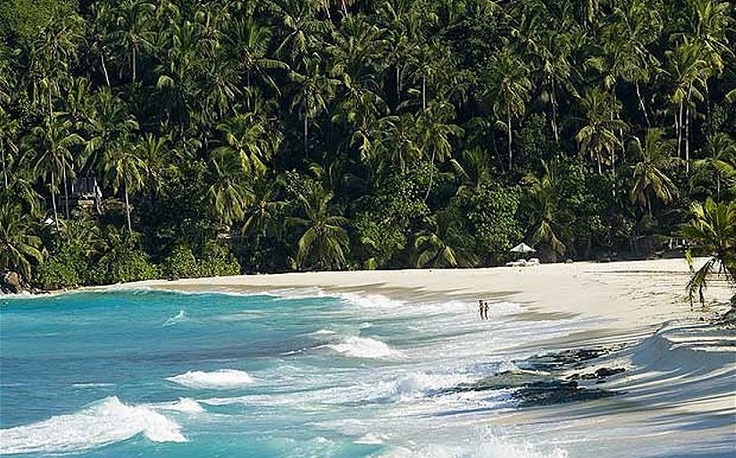 via telegraph.co.uk
This island which is located in the Indian Ocean is offering you an amazing luxury experience. The number of guests on the island is very limited. If you are into long beach walks while sunsets, you like diving or simply being amused by many other activities, than the North Island should definitely be on your "to visit" list. This isn't a wild party island, in fact, the visitors are mostly couples and families.
9. Ile des Deux Cocos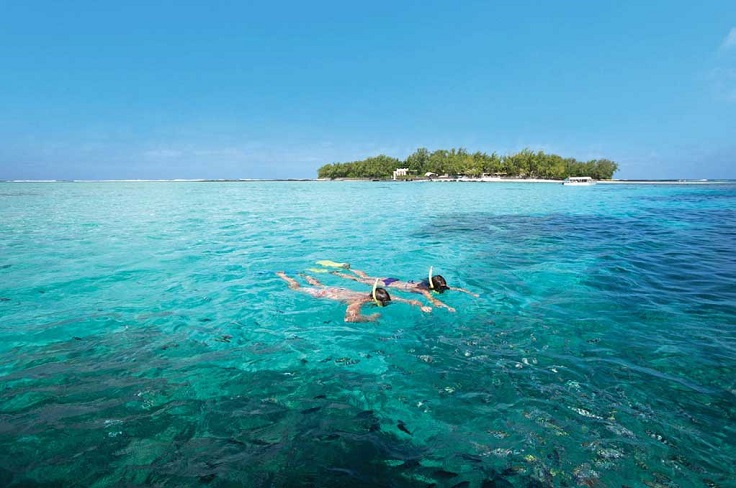 via iledesdeuxcocos.com
Located south east of the coast of Mauritius, this island can offer you fantastic memories. You will want to swim and dive in the water as soon as you see it. There are many tropical fish to be seen, many meals to be tasted and also many activities to be enjoyed. One of the best activities on the island are the scuba diving and exploring the ship wreck with a boat drive.
10. Parrot Cay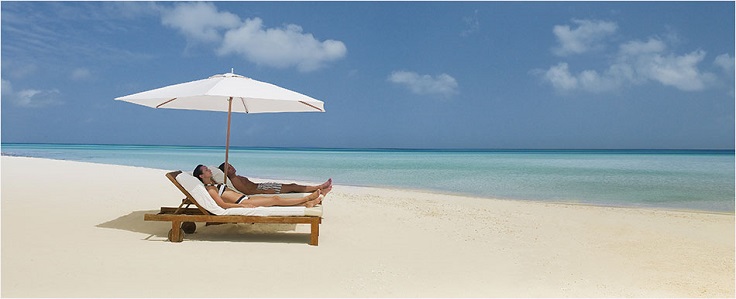 via parrotcay.com
The Parrot Cay island is situated in Northern Caribbean and is one of the Turks and Caicos Islands. The island's service is offering diverse activities such as snorkel trip, romantic sunset cruises, bottom reef fishing, eco tour and many more. Besides this, as every other great island, this one has the amazing water, sandy beaches and comfortable accommodation to offer.