As we've said many times before, our skin needs a special care during the cold winter season. Wet air, strong winds and freezing temperatures are the biggest enemies for our face, body and hand skin…and of course, they're damaging our lips too. So, if you have some problems with chapped and dry lips (it can be very ugly!), then you definitely need some helpful scrub to hydrate and revitalize them. In this article we've gathered 10 homemade lip scrubs which can be made by ingredients that you already have at home. Don't waste your time on searching for new ideas, because these DIY scrubs will help you to achieve perfectly smooth lips, so you can show of your favorite lipstick or gloss!
DIY Rose and Honey Scrub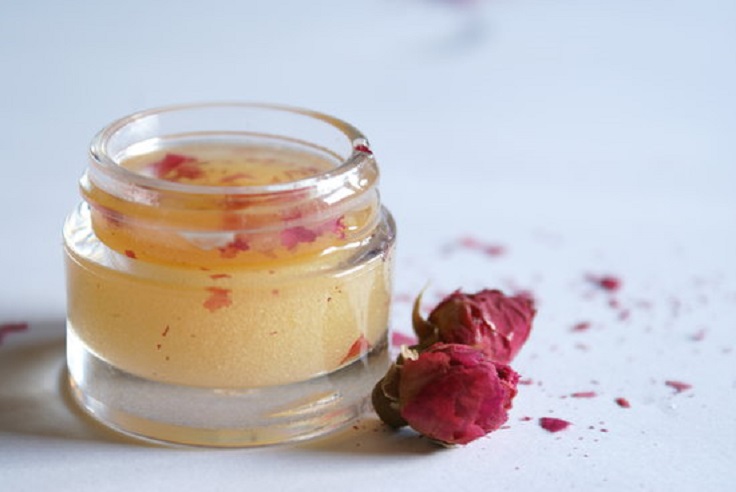 This rose and honey scrub is actually a face scrub, but also it can be used for a lip care. The good thing is that it's pretty simple for making and will keep your lips moisturized. The key ingredient is the fragrant rose water, which is rich in antioxidants and will make your lips smooth all the time.
Recipe via bellasugar.com
Pumpkin Pie Lip Scrub
If you have a problem with chapped lips, then this suggestion is just for you. Pumpkin pie lip scrub has a leading role in helping to increase cell turnover, but besides all of that it's really delicious. Make it and be ready for the winter kissing season!
Recipe via henryhappened.com
DIY Cinnamon and Sea Salt Lip Scrub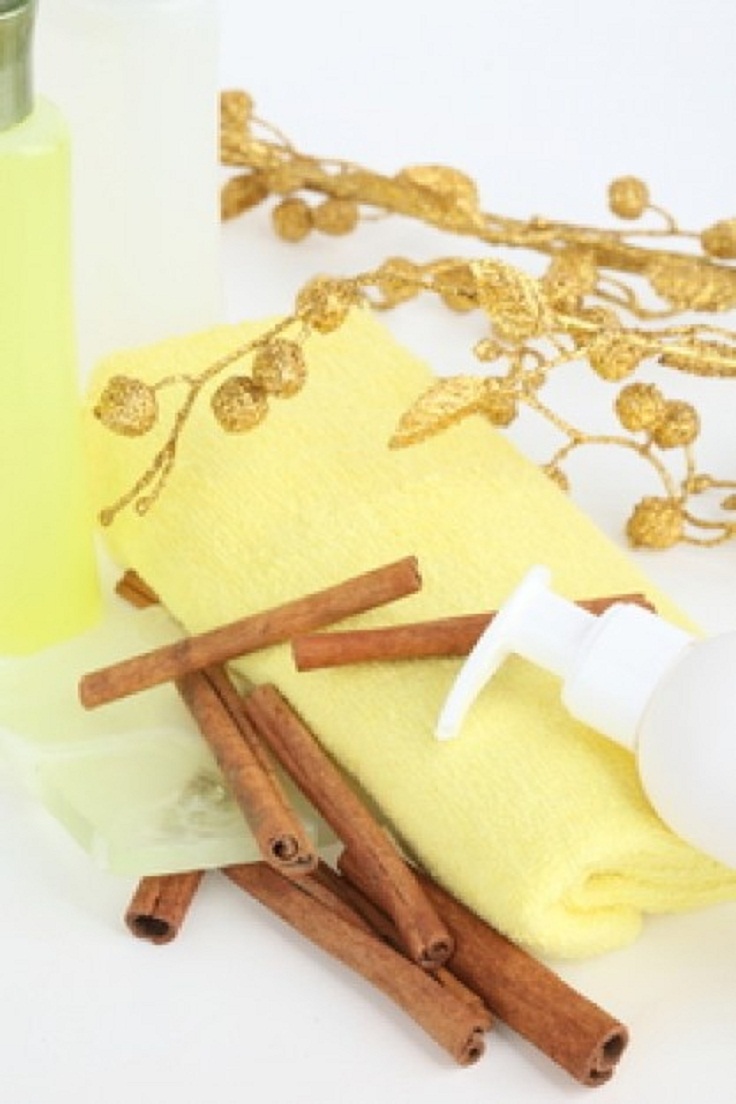 There is no better scrub than the one which is made with sea salts. This recipe will give you hydrated lips all season long and the main reason for that is this combination of cinnamon and sea salts!
Recipe via hubpages.com
DIY Sugar Scrub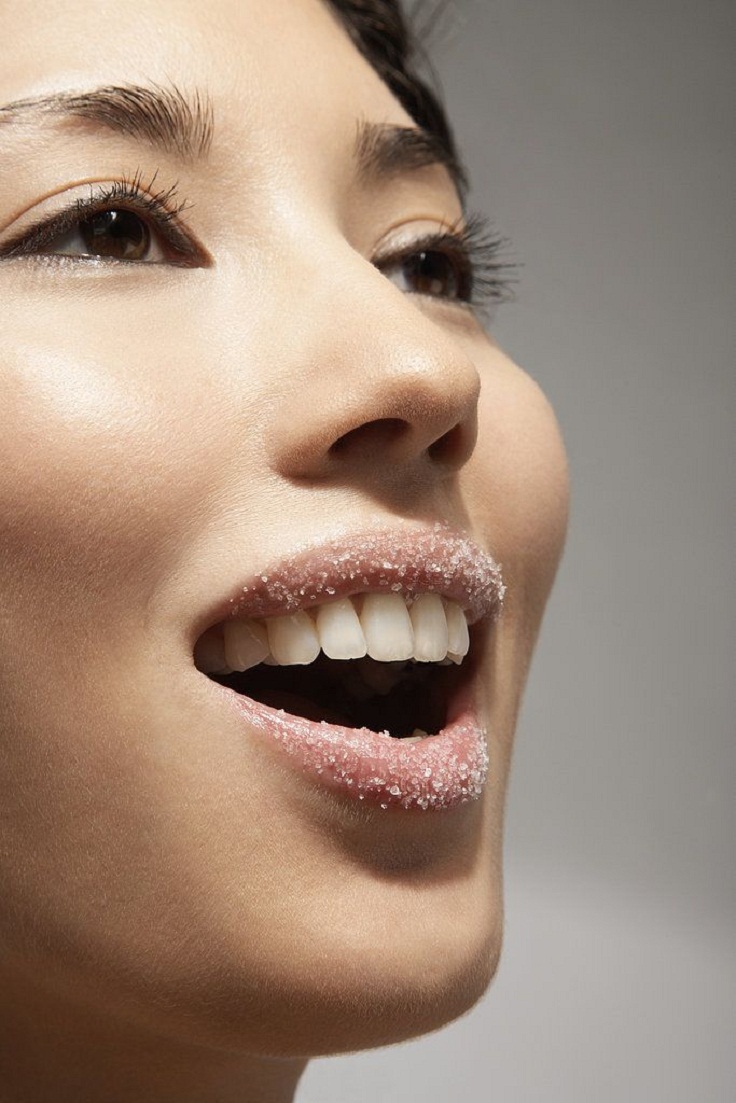 Scrubs that are based on sugar are really worth trying. This three ingredient lip scrub will give you all you want…exfoliated and soft lips. Don't forget to apply a lip balm after the treatment!
Recipe via bellasugar.com
Homemade Cinnamon and Honey Lip Scrub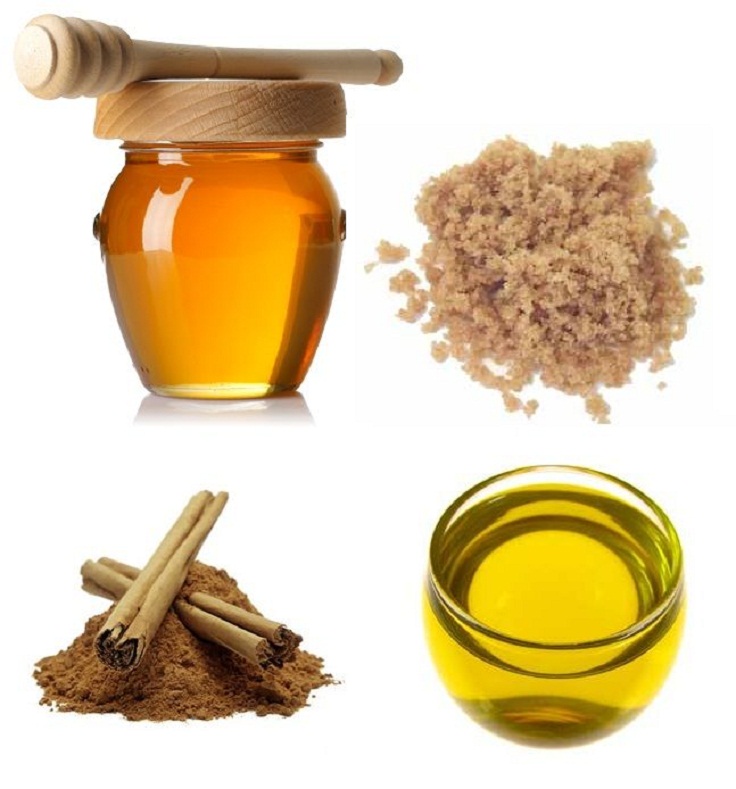 The solution for all dry lip problems is right here! This white sugar, olive oil, cinnamon and honey mix will reduce all bad lines by promoting lip fullness. Make this recipe and get those Angelina Jolie lips!
Recipe via spaweekblog.com
DIY Brown Sugar Lip Scrub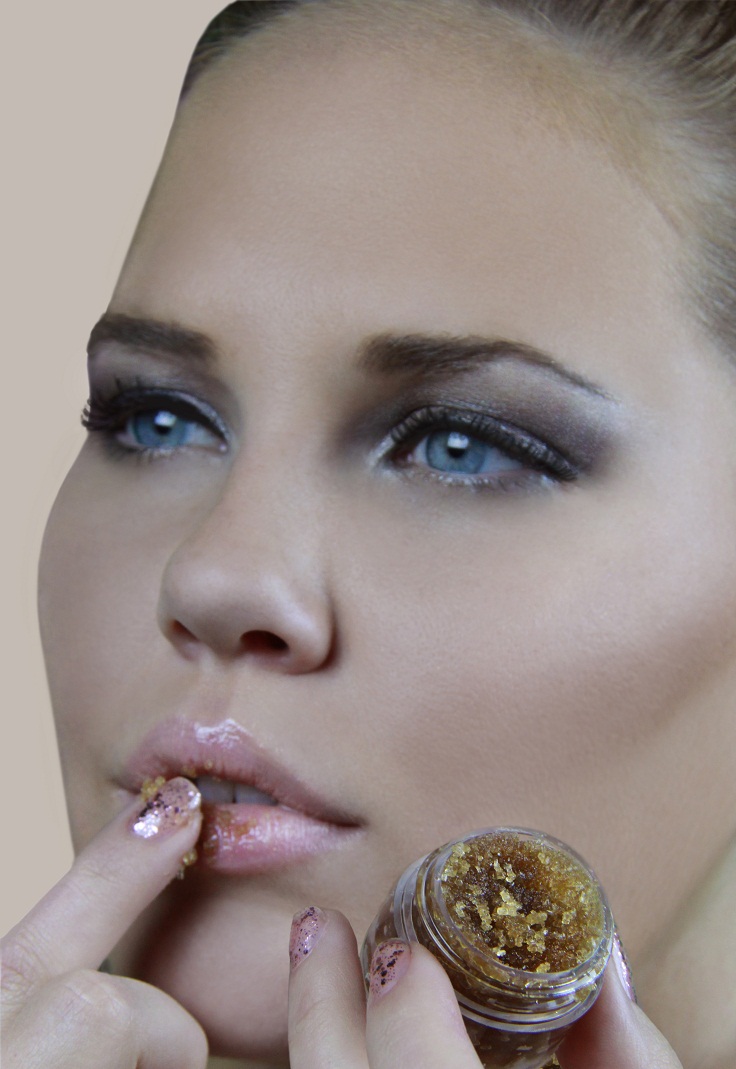 Brown sugar is a great base for every kind of scrub. Here is used as an underlay of a lip scrub which actually provides a hint of light pinkness without drying them out. Try this one and you won't regret it!
Recipe via satisfyingdesigns.com
DIY Lemon Lip Scrub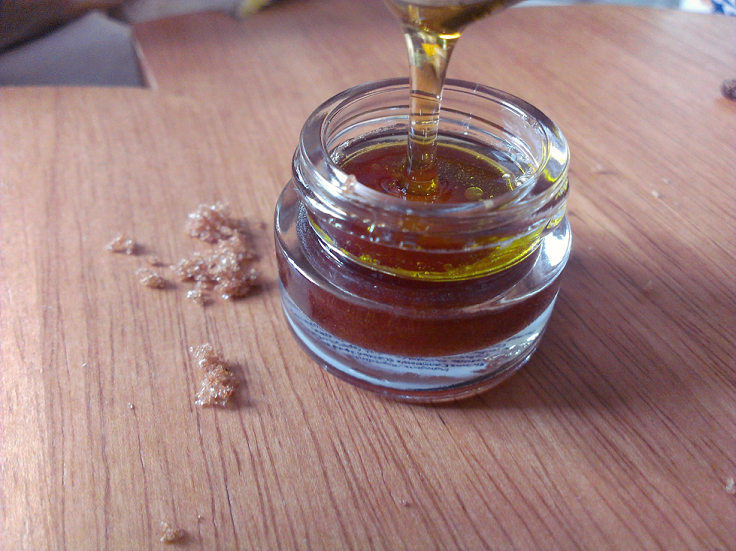 The benefits of the lemon are countless and that's why it's an essential part of this body scrub. To prevent your lips from drying and chapping follow the instructions in the recipe below!
Recipe via star-violet.com
DIY Lip Scrub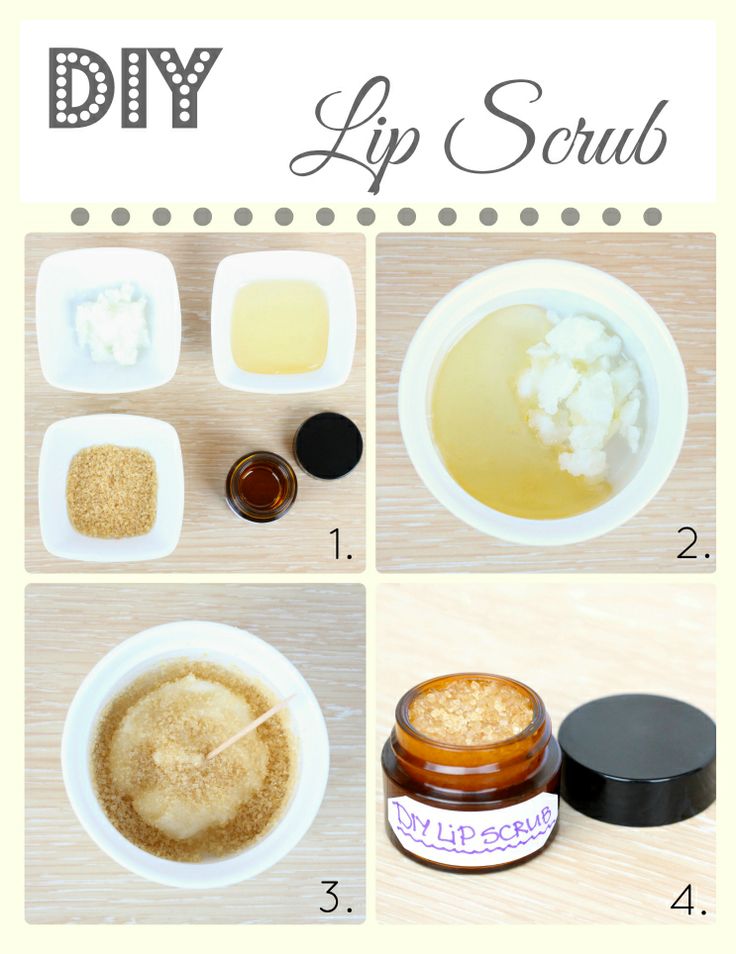 As we've said many times before, brown sugar is always the best when you need to get a lip protection faster. Exfoliate your lips with this easy DIY scrub which will remove all flakes and you will be left with soft, smooth lips.
Recipe via rosychicc.com
DIY Grapefruit Sugar Lip Scrub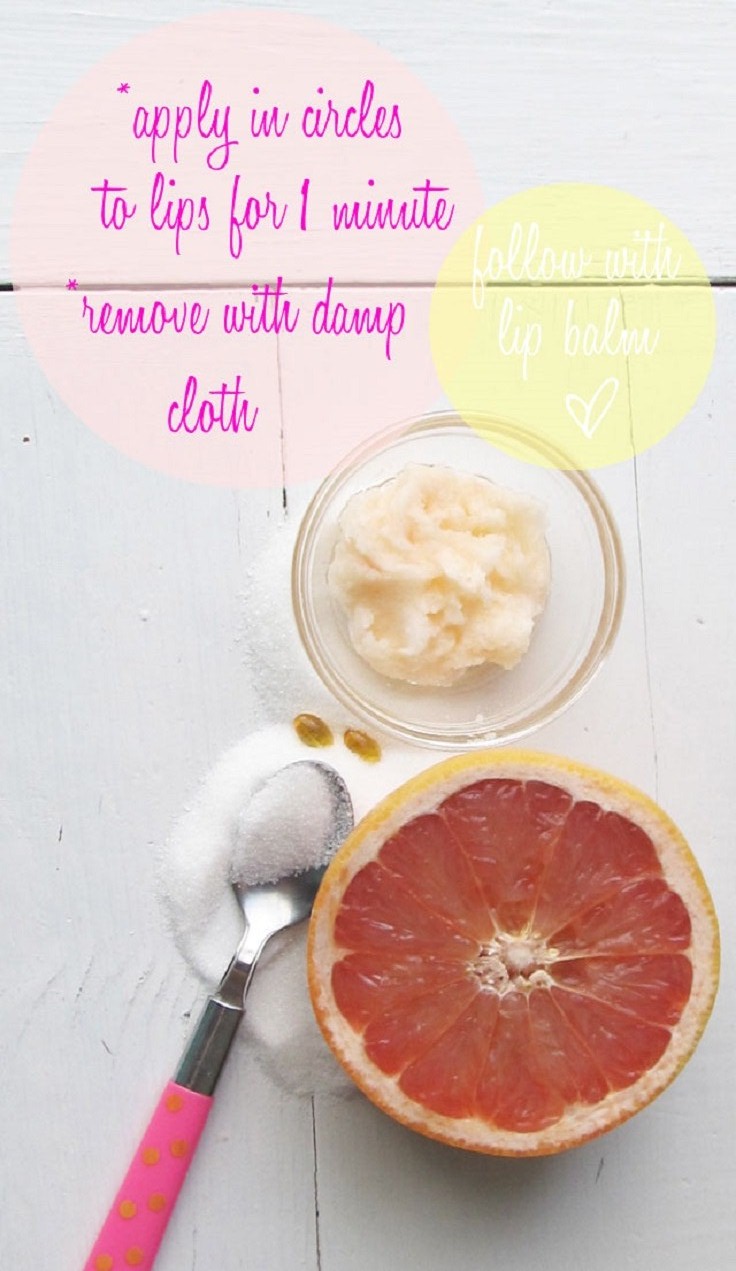 For poor peeling lips all you need is a big dose of vitamin E. This vitamin-packed grapefruit lip scrub has sweet flavor and it's full with all elements which are important for good exfoliation. The good thing is that can be used on a daily base!
Recipe via paisleyboulevard.com
Brown Sugar Lip Scrub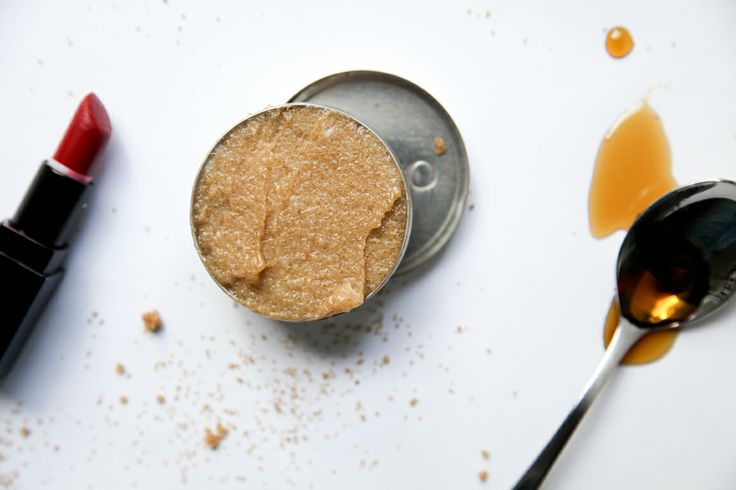 This scrub is a delicious winter remedy for dehydrated, dry lips. Make your lips more kissable by using a coconut oil as a secret weapon and surprise your loved one in a unique way!
Recipe via thespicystiletto.com