A milkshake is the perfect drink for a hot summer day or a midnight snack. Luckily, milkshakes are particularly easy to make as well. A good milkshake is as much about ratios as the quality of ingredients. Ice cream to milk to syrup to fruit – or whiskey or slices of pie, as the case may be. A good milkshake will hover at the midpoint between soupy and solid, thick enough to hold a cherry on top but not so thick that it requires a spoon to eat it. And a great milkshake will adhere to all these ratios and, you know, taste good, too. However you make it, you're likely to end up with a treat that everyone can enjoy.
Milkshakes are one of the easiest drinks you can possibly make at home, as long as you have a good blender and some patience. The only basic ingredients required are ice cream and milk, and the only equipment a blender and a spoon. You don't even need a cup if you plan on drinking out of the blender like you were born in a barn.
Funfetti Milkshake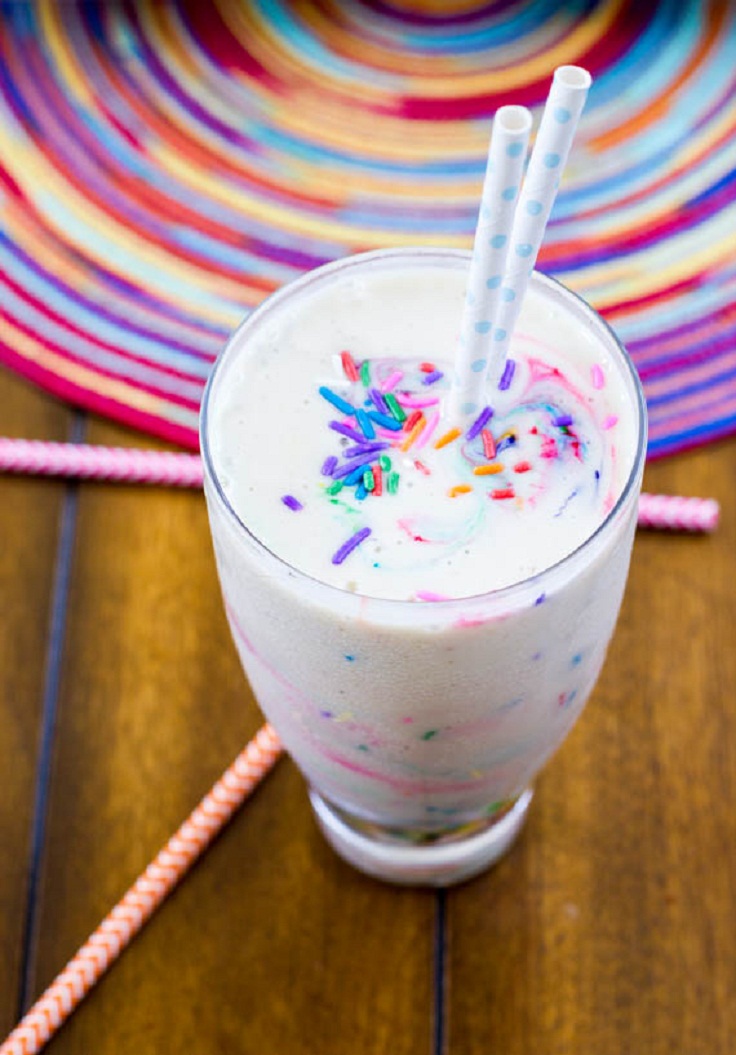 You're an adult, and that means having the wherewithal to make mature, measured choices. One of those choices should definitely be to add funfetti cake mix to your milkshake, and don't forget the whipped cream, cherries, and sprinkles.
Chocolate Cake Milkshake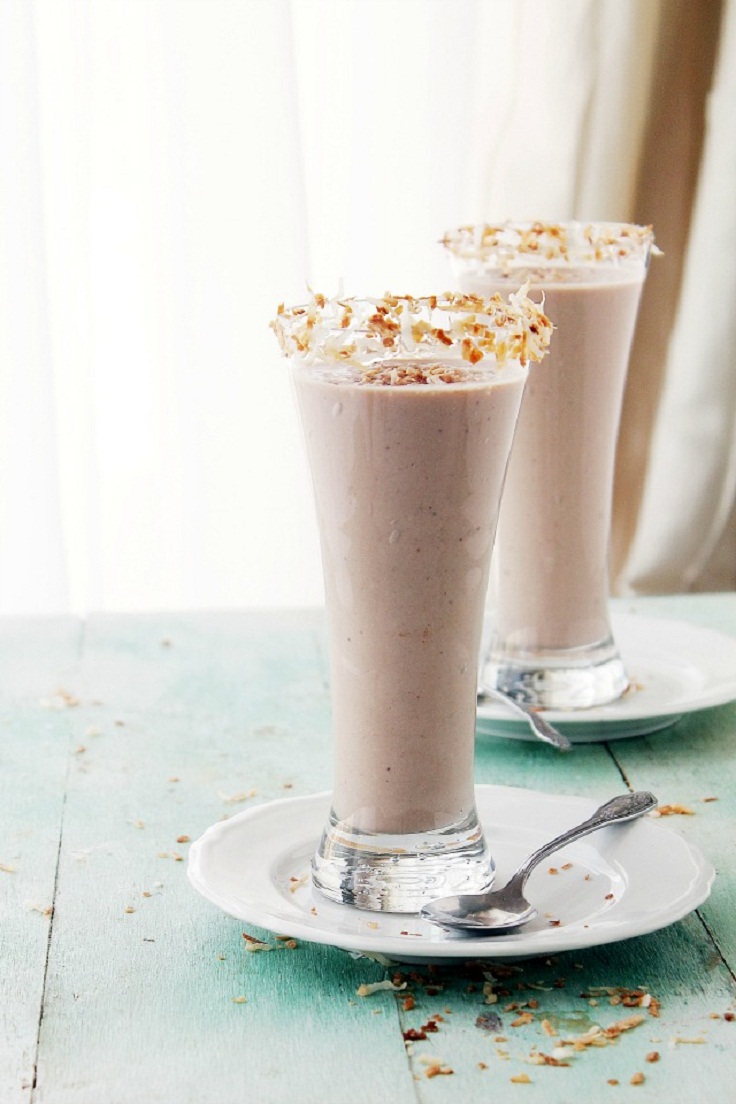 via diethood.com
When a recipe for a chocolate cake milkshake calls for an actual slice of cake (in the blender), you best comply. It means you can have your cake, and drink it, too!
Wild Turkey Milkshake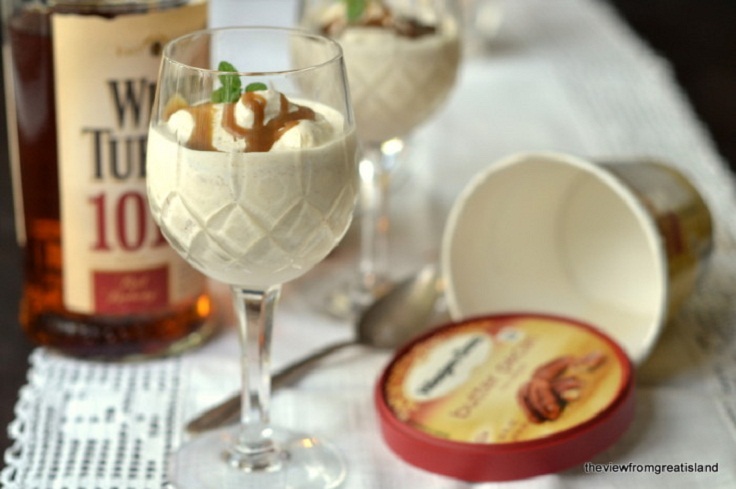 via theviewfromgreatisland.com
Don't worry, this boozy Wild Turkey milkshake with homemade caramel sauce also has a hint of amaretto. You know, to balance the flavors. It's dessert and after dinner cocktail rolled into one delicious frozen treat.
Strawberry Basil Milkshake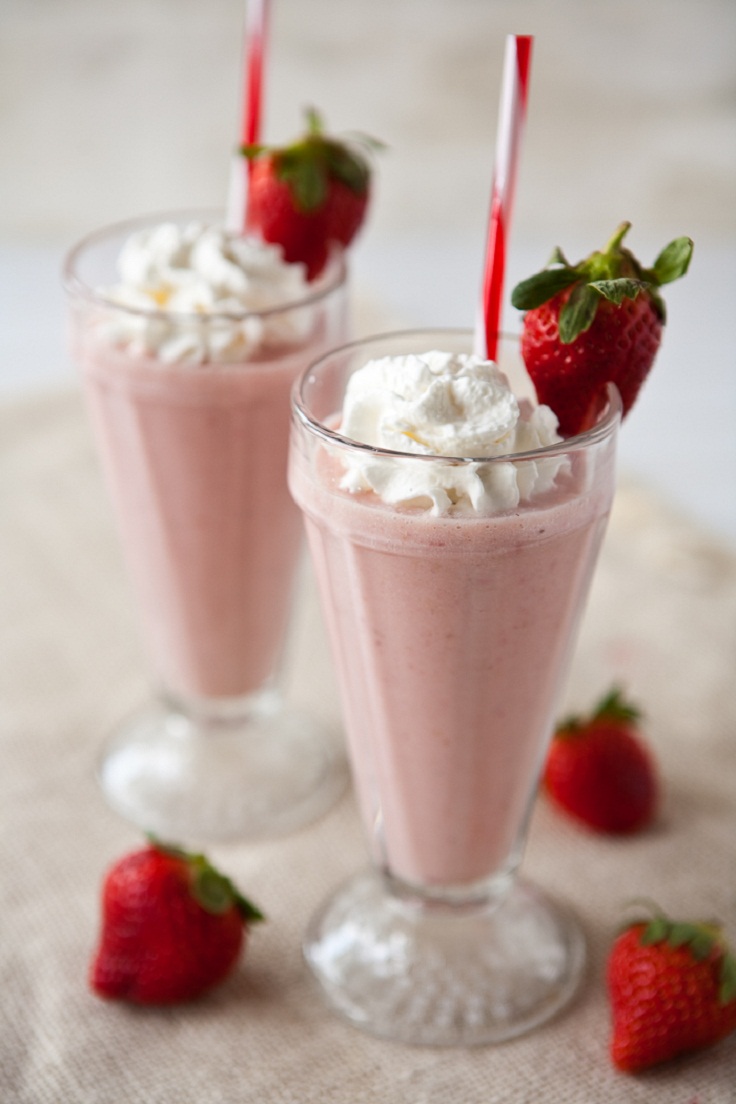 via dualit.com
Fresh strawberries, strawberry ice cream, and a hint of Greek yogurt make these basil-infused shakes straight-up delicious. This milkshake is the berry and basil patch in one glass.
S'More Milkshake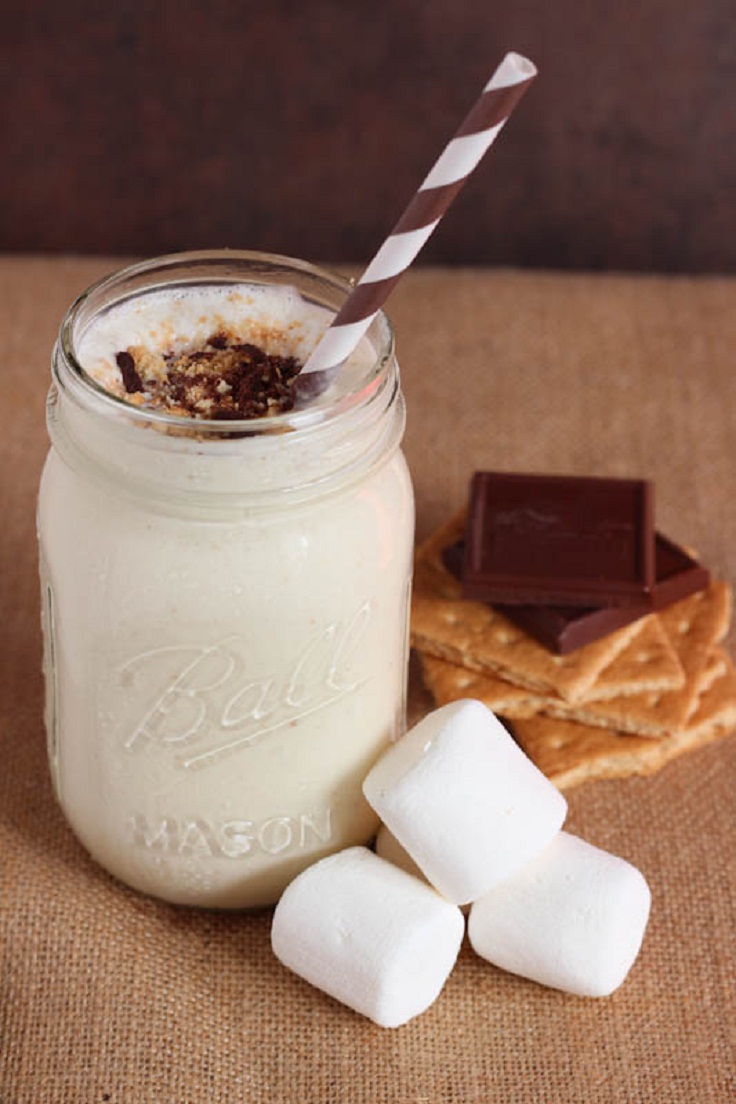 No campfire? No problem. Get all the smoky, melty goodness of classic s'mores in milkshake form. This delicious milkshake is essentially a roasted marshmallow shake with s'mores trimmings.
Coconut Mocha Milkshake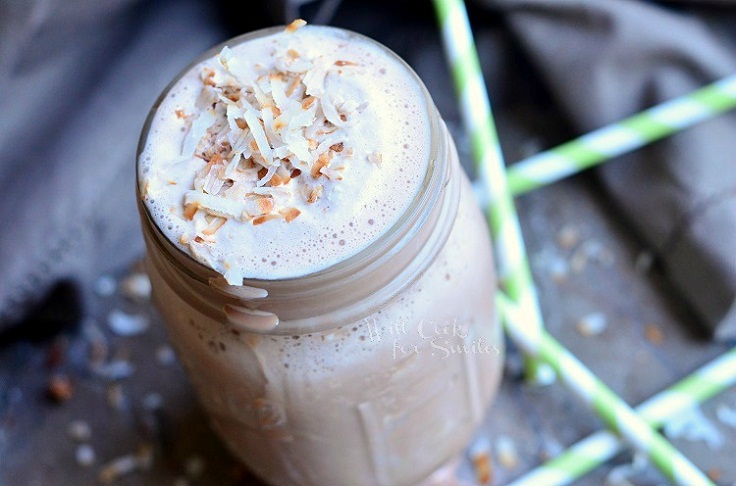 This is an amazing milkshake and the flavor rocks! It's coconut and mocha together, which makes a great flavor combination. Clearly, coffee will never be the same again.
Banana and Nutella Milkshake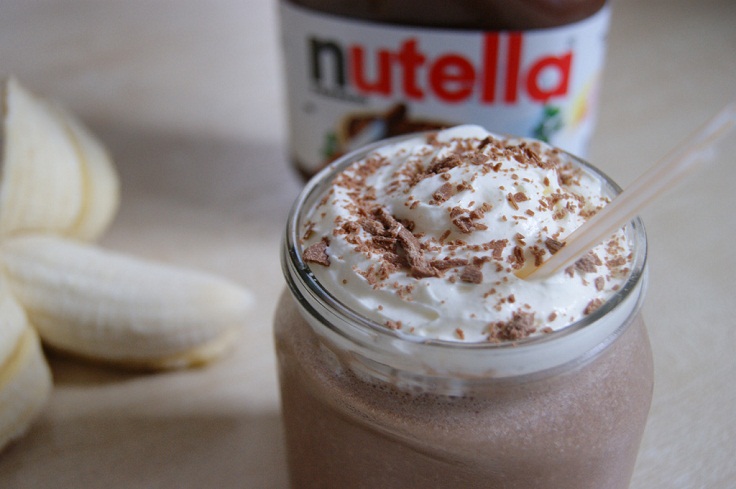 via tandcake.wordpress.com
This uses chocolate-hazelnut spread with bananas to make a great milkshake or smoothie. You can't resist the flavor combination! If you don't have nutella, try it with any chocolate drink mix.
Orange Cream Cupcake Milkshake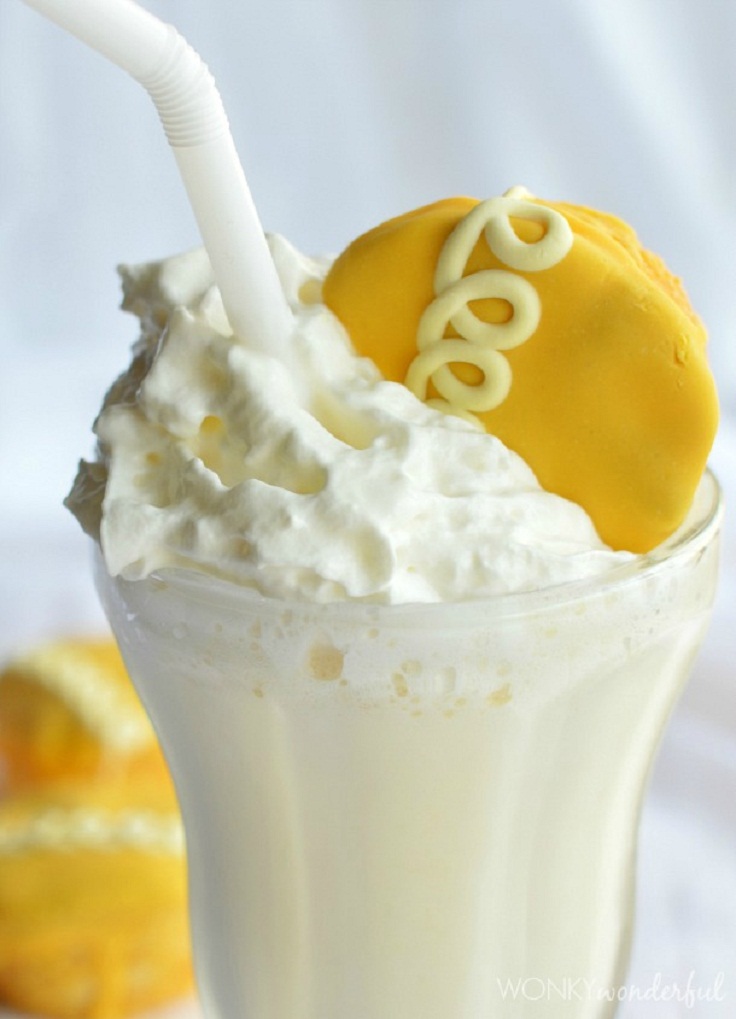 via wonkywonderful.com
You like orange cream cupcakes. And you like milkshakes. So, why even think of denying yourself the awesomeness that is an orange cream cupcake milkshake. Get it.
Chamomile Coconut Mango Milkshake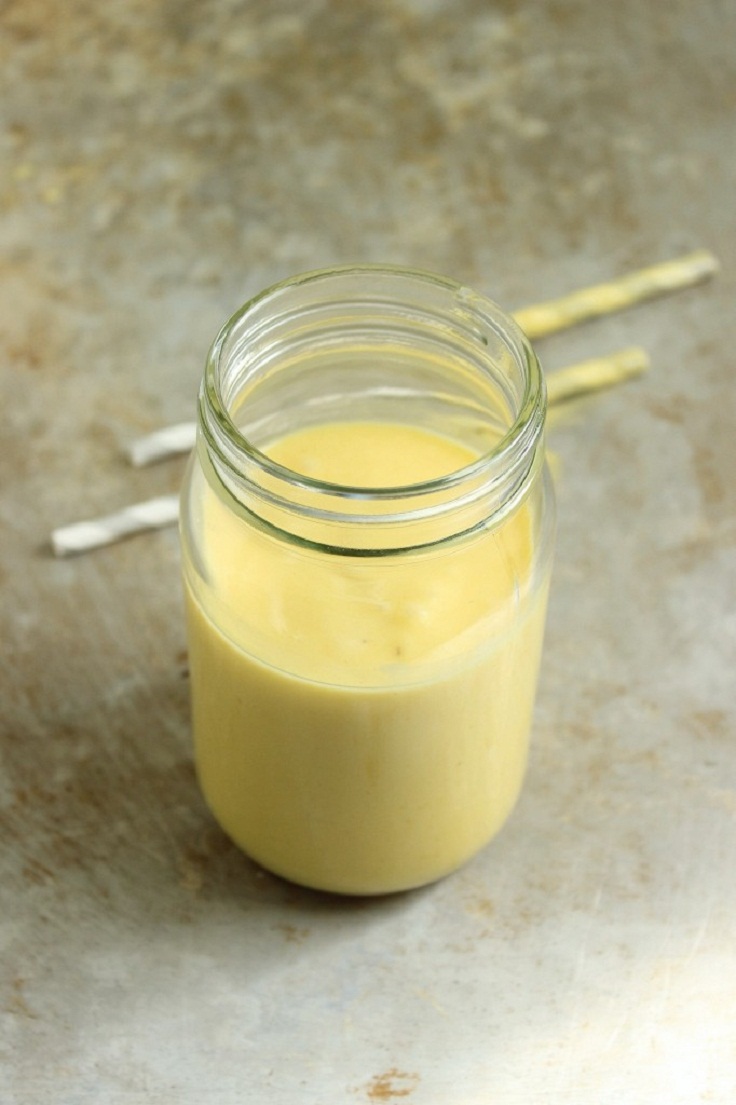 via potluck.ohmyveggies.com
The mellowness of the chamomile, the sweetness of the fruit and the fullness of the coconut makes this the perfect textured milkshake without all the dairy.
Bananas Foster Milkshake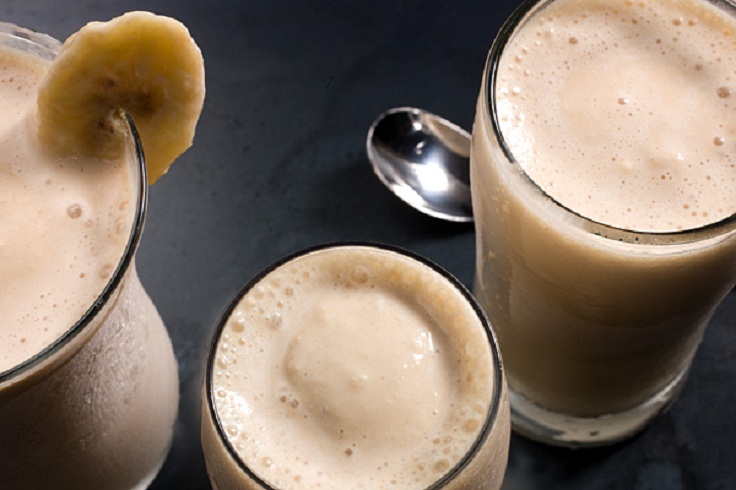 via food.com
Bananas foster is one of those old-time desserts that's faded into obscurity. Until now. With vanilla ice cream, a buttery caramel sauce, and as much rum as you'd like, this is pretty much the best dessert ever, old-time or otherwise.