British cuisine is a mix of more cooking traditions and practices. The authentic British dishes are made with quality local ingredients using simple sauces. When it comes to the British desserts, there are different kind of cakes, puddings, custards, creams. The list of the British desserts is so long, because exist a lot of traditional British sweets. We chose the top 10 and we would like to share them with you. We have tried all of them and we can't decide which one is the best. Did you already choose your favourite?
Sticky Toffee Pudding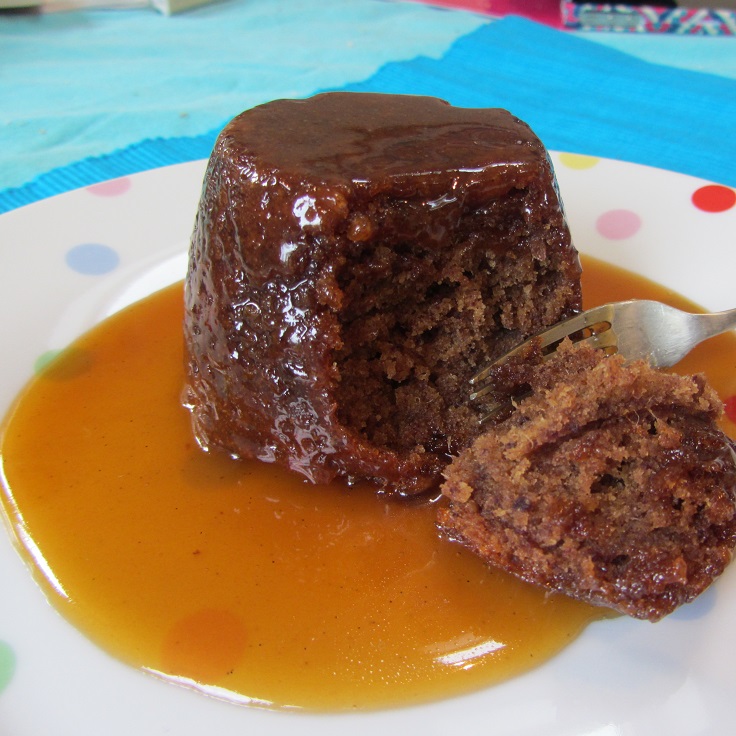 via lucysfriendlyfoods.wordpress.com
This warm sticky sponge smothered in rich toffee will melt in your mouth immediately you try it. Don't hesitate about this big filling pudding at all because it's so delicious.
Apple Crumble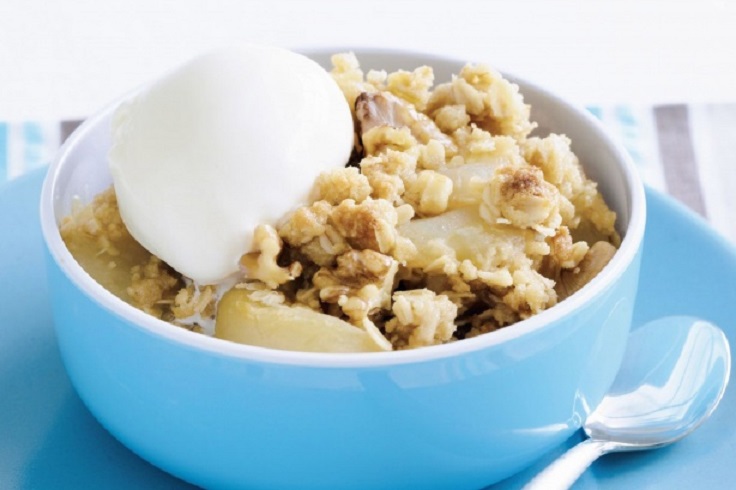 via taste.com.au
Generally the crumbles are known as a typical British desserts. The apple crumble is on the top of the list. Plus, the autumn is coming, so it fits perfectly into the season.
Bakewell Tart
We are sure you gonna like this delicious shortcrust pastry with a layer of jam and a sponge using ground almonds. Goes perfectly with a cup of tea. Typical British, right?
Banoffee Pie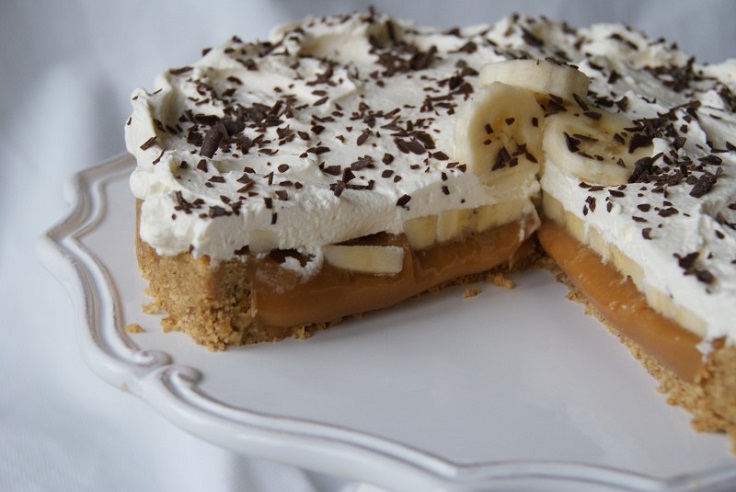 Banoffee pie is a typical English dessert pie made from bananas and creamand toffee from boiled condensed milk. This pie is so soft and yummy.
Carrot Cake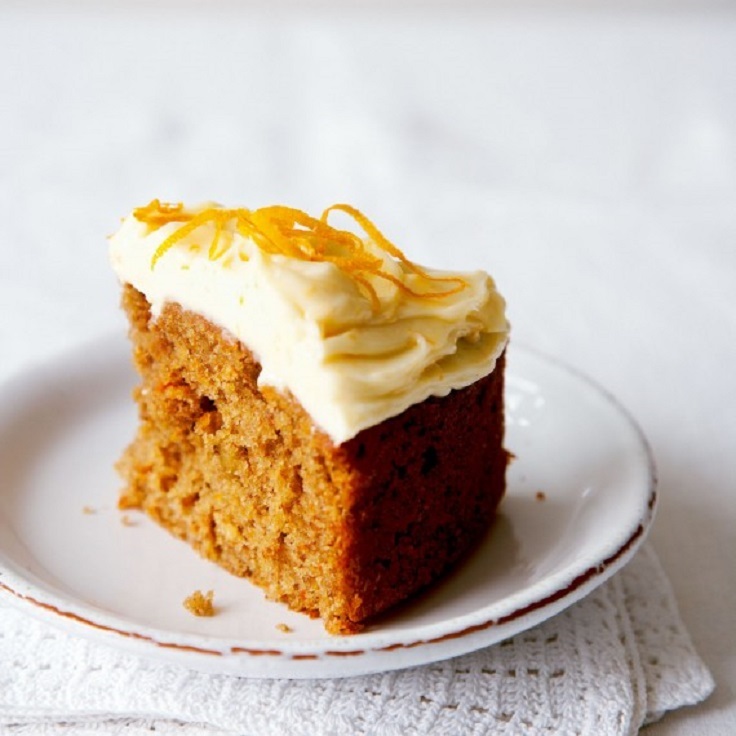 via womanandhome.com
This cake contains carrots mixed into the batter. The orange cream cheese frosting gives the special taste to the cake. It's amazing.
Cherries Jubilee
via myfavoritethings-miranda.blogspot.com
Cherries jubilee is made with cherries and liqueur. Usually is served as a sauce over vanilla ice cream. It's perfect summer dessert.
Raspberry Ripple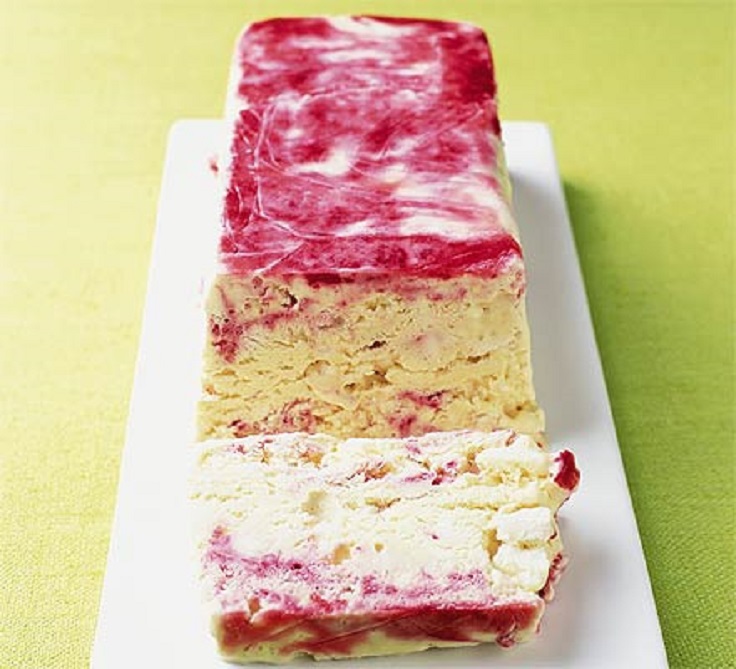 via bbcgoodfood.com
Use the last days of the summer to make this raspberry ripple ice cream which has incomparable taste. Usualy it is made in a rectangular cake form.
Fruity Scones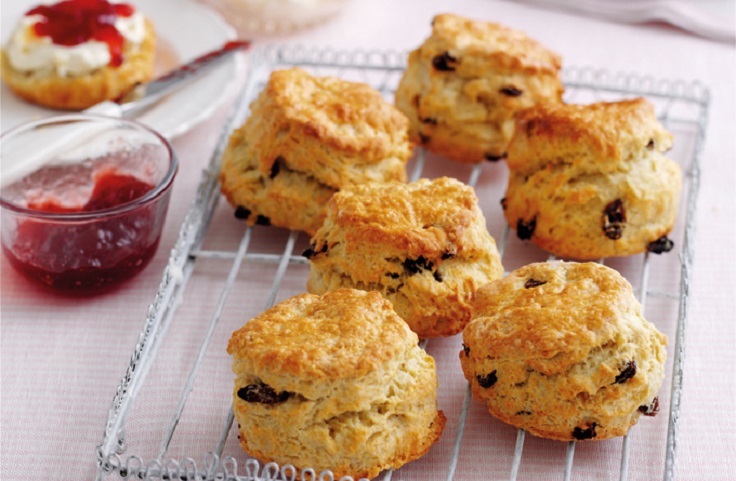 A scone is a single-serving cake or quick bread. They are usually glazed, but they can be also filled with some fruits like these ones.
Sponge Cake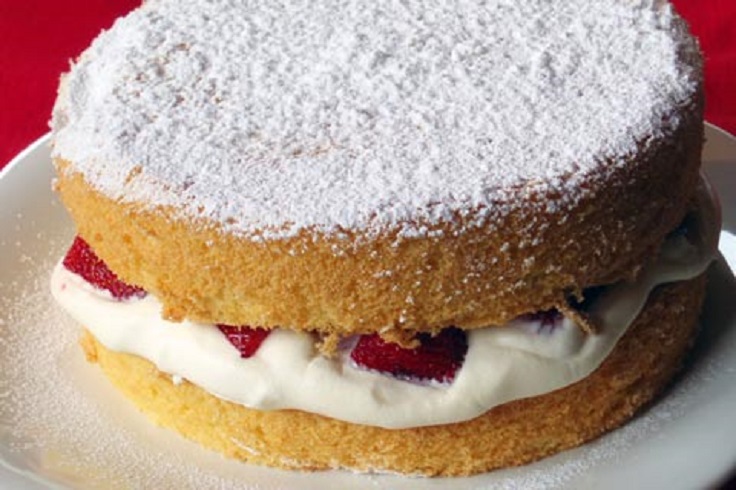 via allrecipes.co.uk
The Victoria sponge cake was named after Queen Victoria, who was known to enjoy a slice of the sponge cake with her afternoon tea. This is the traditional recipe for a Victoria sponge cake.
Trifle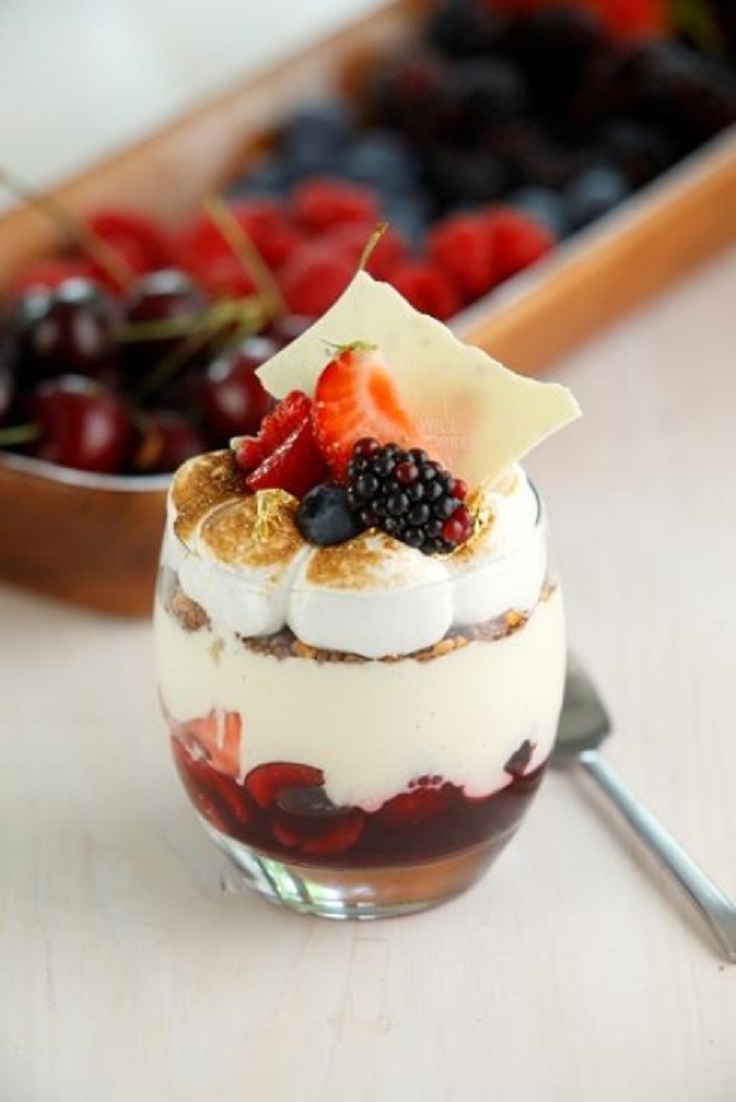 Trifle is made from thick custard, fruit, sponge cake, fruit juice or jelly, and whipped cream. Some trifles can contain a small (or very large) amount of alcohol, but that is optional.