As we are approaching Christmas, it's high time to spruce up your home with some adorable Christmas decorations. However, we are all aware that big holidays can be a little stressful for your budget because of the expensive Christmas decorations that you just can't resist buying. If you want to decorate your home for the holidays without giving half of your salary away on ornaments or Christmas wreaths, then you can turn to your creativity. But if you still have no inspiration on how to decorate your home, we are here to help you. If you follow the DIY Christmas projects we have selected for you, you'll see that decorating your home can be affordable and looking wonderful at the same time. So, choose one of our interesting Christmas projects and decorate your home by saving money!
Pottery Barn Inspired Silver Bells Swag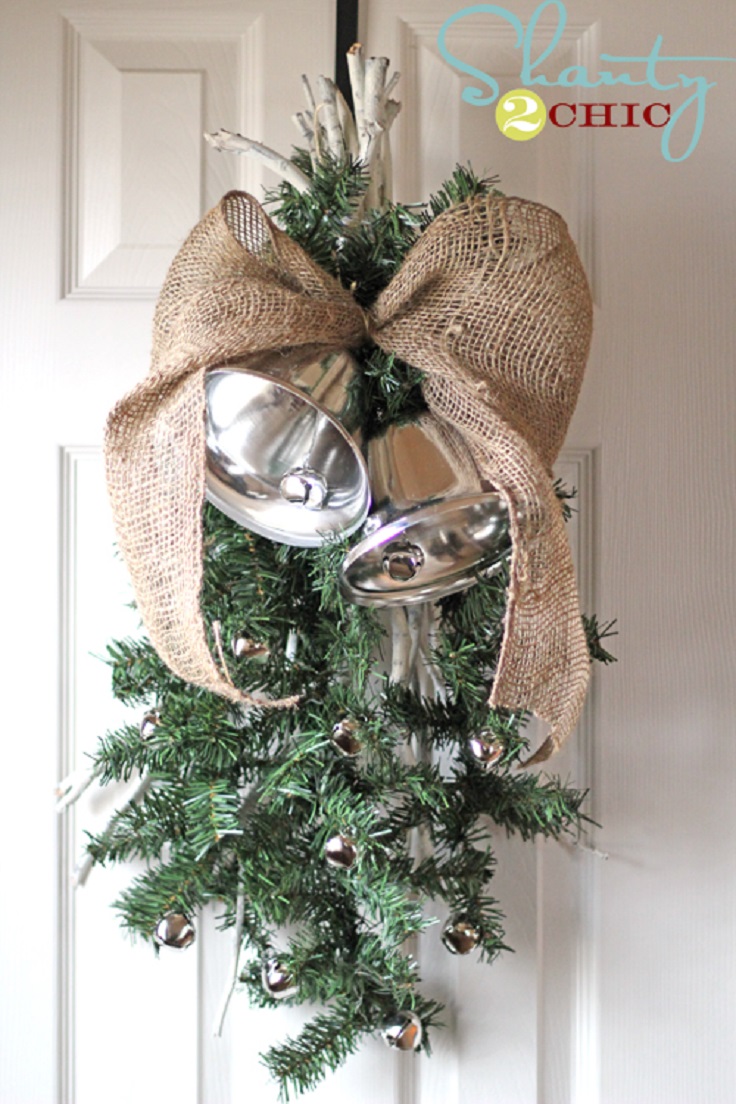 Here is a budget-friendly Christmas project that will give you a rustic note in your house. We suggest you put this bells decoration on your front door, but you can also put it by the fireplace or by your windows window.
Pinecone Ornaments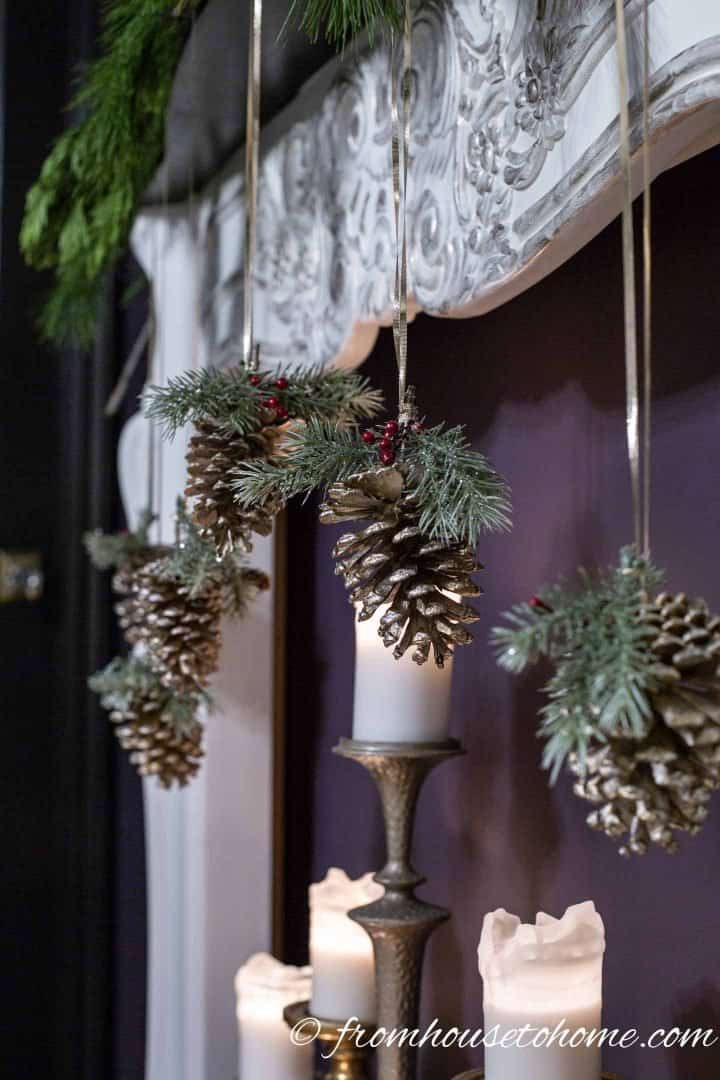 Pinecones themselves look like small Christmas trees. They are also easily accessible and cost you literally nothing. This makes them suitable for involving them in any Christmas project. That being said, we decided to offer you an idea on how to turn pinecones into Christmas ornaments.
Rustic Snowflake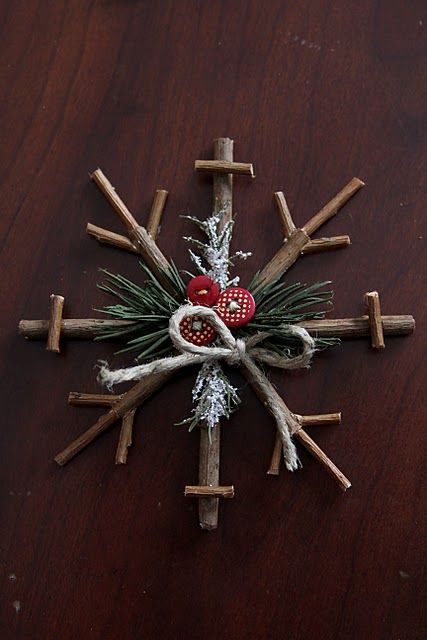 This project is especially convenient because there is no "right" way to do it. You can add whatever you like along the way. These snowflakes can be simple or complex, and the final look will depend only on your taste.
Christmas Wreath
What's Christmas without a wreath, huh? Since wreaths are a must for every home during Christmas, they can be overly expensive. Well, not if you decide to make one yourself. It is made of easily accessible materials that you might already have at home and it takes literally no time to create it. This decoration can also be used to beautify the front door or your fireplace mantel.
Santa Hat Chair Covers
Besides the beautiful and rich Christmas Eve dinner table with delicious food and decorated Christmas cookies, we give you an idea of how to spice up your dining room Christmas atmosphere with these Santa Hat Chair Gloves. Тhey will really make the Christmas Eve atmosphere more festive.
Car in a Jar Snow Globe
Old glass mason jars are an ideal base for making various decorations for the holiday season. All you need is an empty jar, free time and a festive mood. Here's an idea of how to make a cute little Christmas heartwarming holiday moment wrapped in a jar.
Christmas Stocking Pillow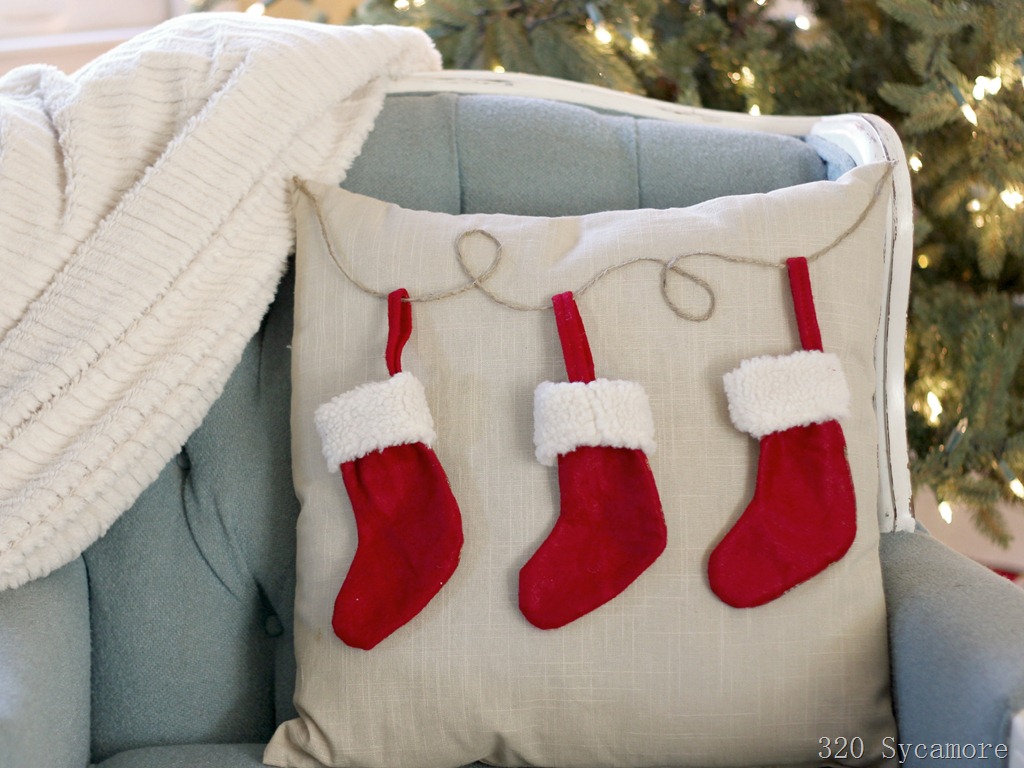 To capture the Christmas atmosphere fully in your living room, except for decorating your Christmas tree and the fireplace, your couch shouldn't be left out as well. add at least one or two pillows with Christmas and Christmas motifs to decorate the couch. Take a look at this charming idea of how to decorate your home with Christmas pillows during the holidays.
Cinnamon Stick Holiday Candle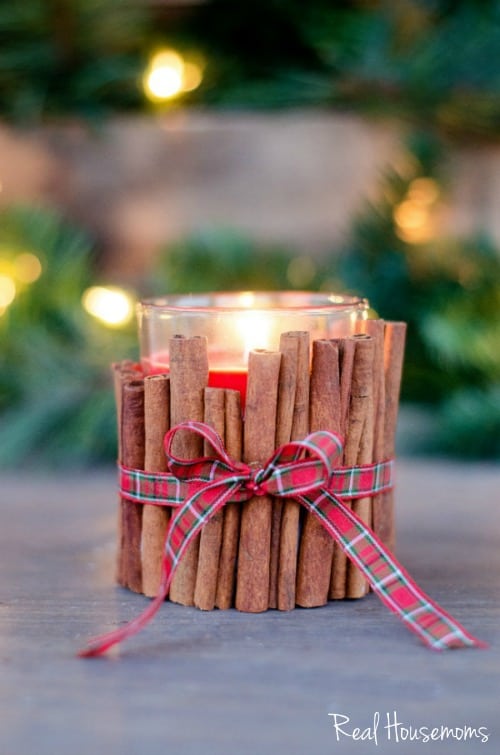 Christmas candles are used as Christmas decor because they give a pleasant and warm atmosphere to the house. But the price of Christmas candles with decor is much higher than the ordinary ones. That is why we offer you a way in which you can transform simple candles into marvellous Christmas decor with the help of cinnamon sticks. You can turn the most ordinary candles into a small work of art that catches everyone's eye. In addition to getting a beautiful decoration, you will also be able to enjoy the irresistible scent of cinnamon.
Dried Citrus Christmas Ornaments
Aside from the fact that these "ornaments" are eco-friendly, they are also very decorative and fragrant. They look wonderful, and the aroma will attract absolutely everyone around your Christmas tree.
A Heart of Lights
And as the last on the list, here's an idea of how to arrange your Christmas lights. With this idea, you can create various shapes, but the shape of a heart is not complicated and it looks quite romantic.
We hope we helped decorate your home during the Christmas holidays without throwing away money on expensive decorations. All the decorations we have offered you are different and simple to make. They look wonderful wherever you place them in your home. They look even more wonderful than the ones in Christmas shops.
Which one do you like the most? Have you decided to make one of these Christmas projects? Feel free to tell us in the Comments Section below.
Merry Christmas!