Summer temperatures are slowly rising and we are starting to look for ways to cool off when we decide to venture outside our air-conditioned homes. The favorite and most delicious way to do so is with a chilled ice-cream. Each of us has its favorite flavor as well as proffered type, mainly ice cream in a cone or on a stick. Cones are nice and even edible, but there is a hidden prize in every popsicle. Wonder what it is and why haven't you found one by now?
With every popsicle you are one stick closer to getting some lovely wooden crafts an even some lovely wooden jewelry. Yes, the wooden sticks from the ice cream are perfect for making tons of creative things you might never even thought of. But, for the fashion followers among you, the most important popsicle stick creations are the jewelry. You will be astonished of how easily and quickly you can have some new unique and eco-friendly accessories.
From flashy statement necklaces, to small pendants, cute earrings and colorful bracelets, you can have it all by simply saving the ice cream stick and by following one of these cool Top 10 Tutorials for popsicle stick jewelry.  So, next time you're buying an ice cream, make sure you choose a popsicle and you will refresh yourself and your jewelry collection.
Popsicle Stick Bracelets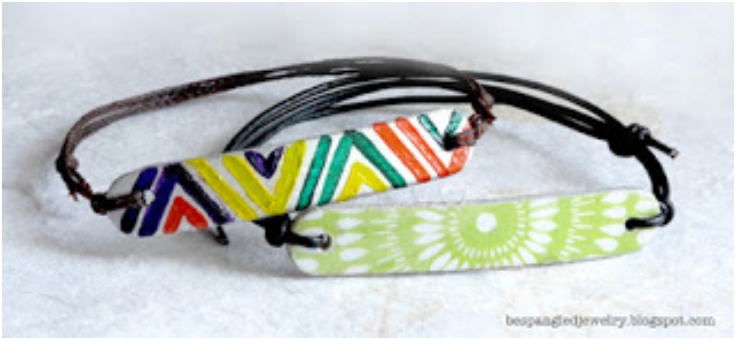 via bespangledjewelry.blogspot.com
Isn't it great what you can do with mod podge, a popsicle stick and some cord or leather? This summer bracelet is the funnest and easiest you will ever make. It is so fresh and youthful, you'll want to make a new one for you and your friends every time you have a popsicle.
Popsicle Raindrop Earrings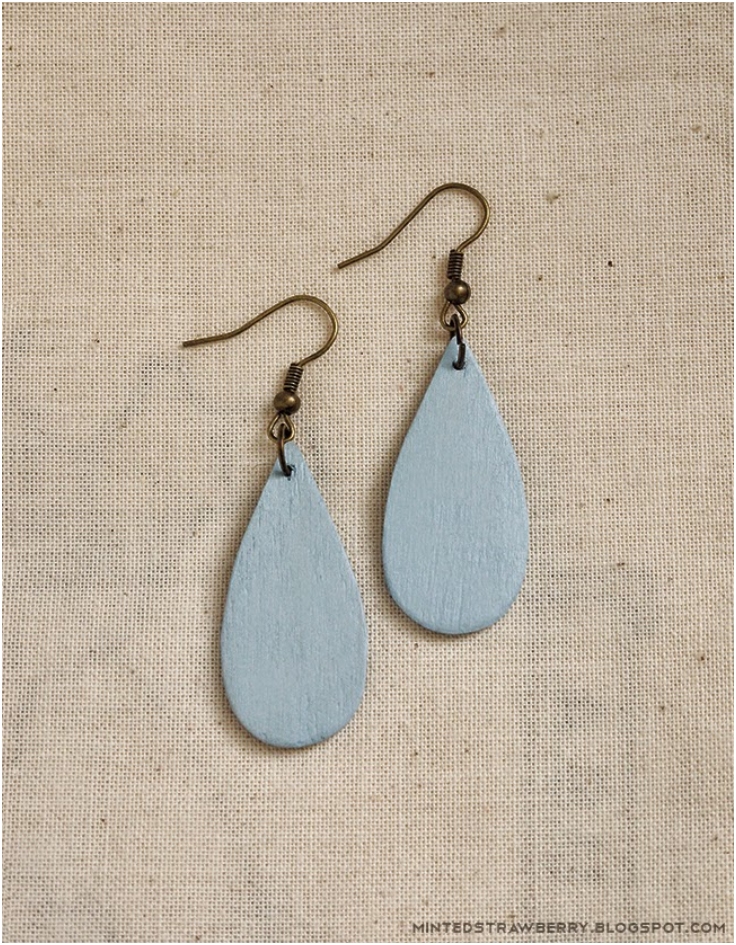 via mintedstrawberry.blogspot.com
Sure, when the summer heat comes, you'll be begging for some rain, but in the meantime you can wear some refreshing and adorable raindrop earrings and you can make them from only one popsicle stick. Just cut the ends into a raindrop shape and put some paint and jump rings on them.
Miniature Raisin Photo Charms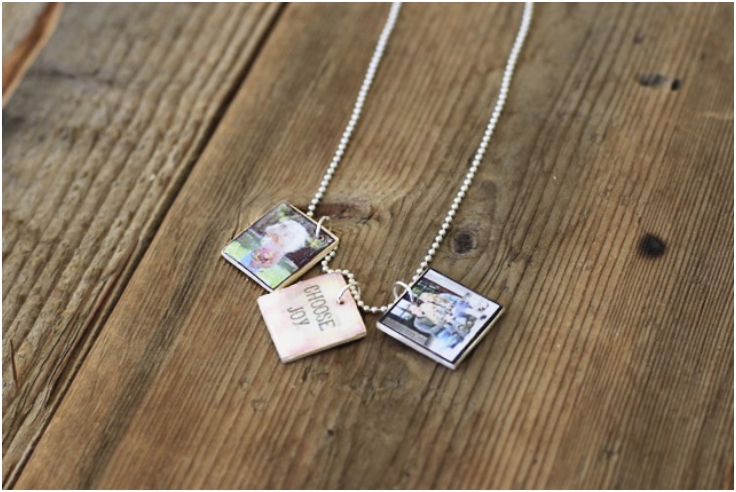 via lilblueboo.com
We take, send and post photos every day, but there is something special in having the picture of someone you love and care for always with you. In the past the pictures were kept in medallions, but today you can make some lovely charms that you could wear as earrings, necklace pendants or even bracelet charms, like these made with popsicle sticks.
Popsicle Stick Chevron Necklace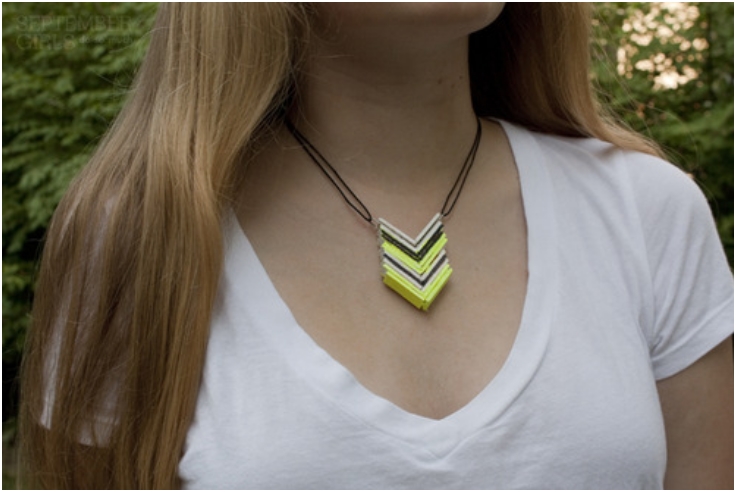 via septembergirlsdosomuch.blogspot.com
The chevron pattern is becoming very popular and you can find it almost everywhere and on anything. If you too find the chevron pattern neat and are looking for a jewelry piece in that pattern, you might like this easy and fun popsicle stick necklace pendant and if you don't like the color, paint it in your favorite color combination.
Fancy Popsicle Stick Bracelet And Necklace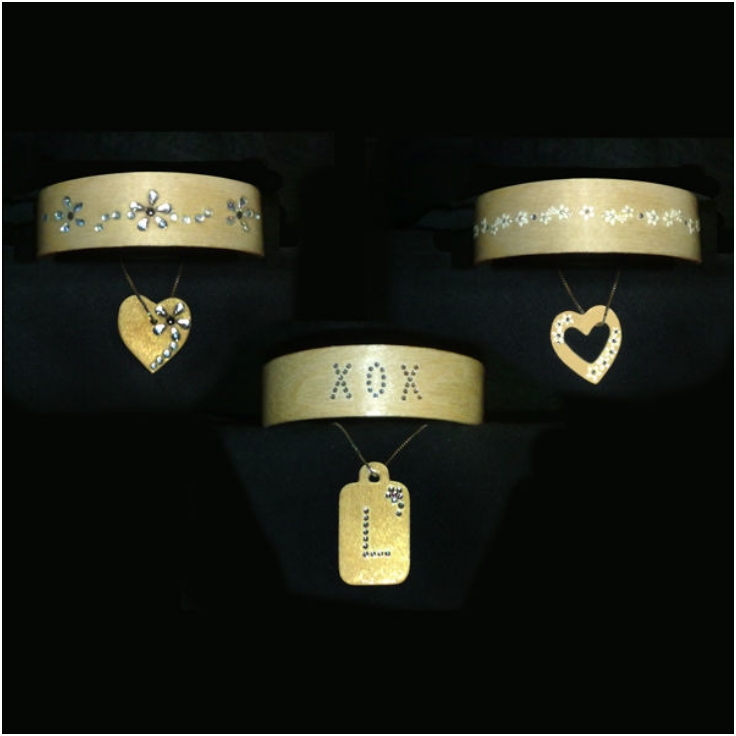 You might think that the jewelry created with popsicle sticks will look cheap and childish. You will change your mind after making these stylish bracelets and pendants. With some carving or bending and gold paint and rhinestones, no one will even suspect that your expensive looking jewelry actually cost you less then nothing.
Glam Skull Earrings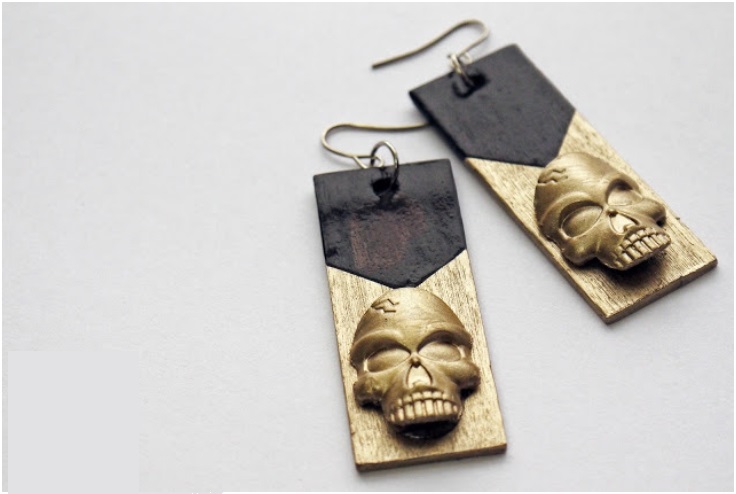 via mintedstrawberry.blogspot.com
Those who love Goth jewelry or are just in the mood for some cute looking skull jewelry,will absolutely love these earrings. The combination of black and gold is timeless and give the earrings their glamorous touch, while the skulls give them a daring edge, and all that you'll need to make them is a popsicle stick, skull rings and some nail polish.
Craft Stick Bracelets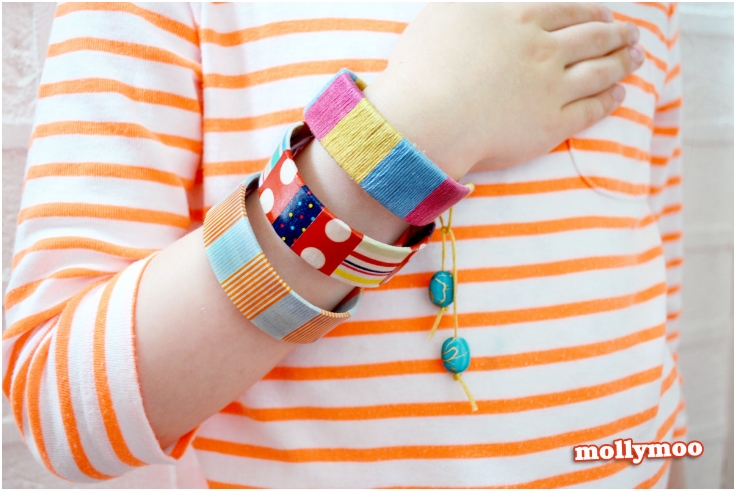 By letting the popsicle stick soak in water and then bend it, put it in a glass and leave it to dry, you have the perfect blank bracelet that you can decorate however you like. The suggestions given here will get you started on your stick bracelet adventure and soon you can make both youthful and glassy bracelets.
Wooden Coffee Stirrers Necklace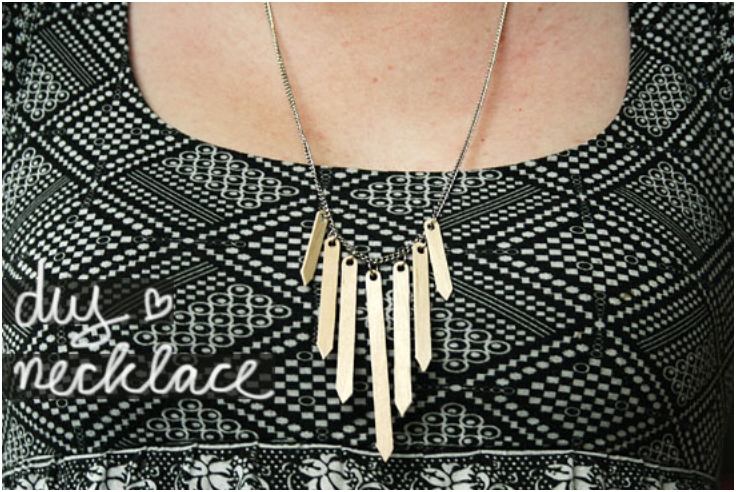 via bywilma.com
True, the material used for this necklace isn't a popsicle stick, but it is practically the same thing and the same principle for creating this classy spiked necklace applies in both cases. It may turn out to be a it more wider then the one shown in the tutorial, but in the end you will have a nice spiked necklace.
Chunky Popsicle Stick Necklace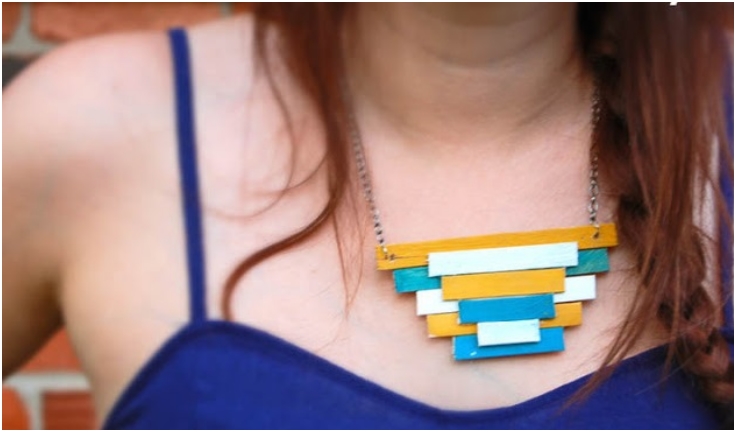 via youngbirdblog.blogspot.com
With a dozen popsicle sticks you too can have this colorful and chunky pendant necklace. It gives you a chance to have a unique necklace with an interesting shape and even some depth. No one will believe you that this necklace costed you just 3 dollars or less.
Ice Cream Sticks Hexagon Pendant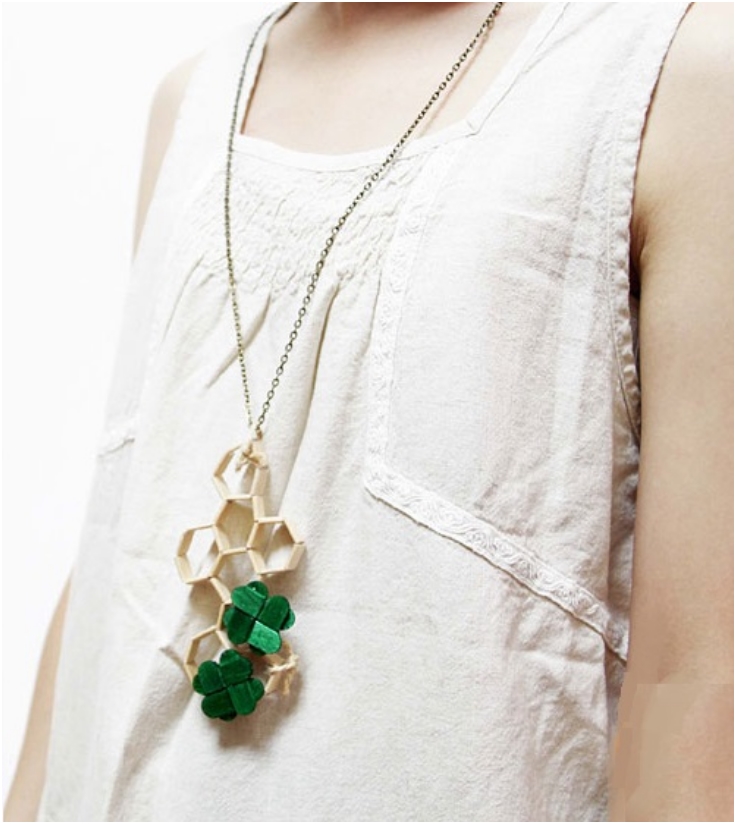 via onelmon.com
Our last suggestion for a DIY necklace is one with a geometric design, namely a honeycomb pattern with cute little flower-like additions. It may look like it will take allot of effort to make, but it is actually pretty easy and you'll have loads of fun making it.