Kids grow up so fast. Often, it seems like they outgrow a new piece of clothing every day. How parents dress their children is very important today, much more than it used to be in the past. Besides, children themselves develop a taste for fashion from a young age, so it might seem difficult to buy the right clothes for them. Buying new clothes almost every month means spending a lot of money on pieces your kids will outgrow soon. That's why it's smart and useful to make the clothes yourself. Not to mention, it's also eco-friendly to reuse leftover fabric or repurpose old clothes your children don't wear anymore.
You can play with different fabrics and patterns to create one-of-a-kind pieces of clothing that can't be found in any store. Even if you don't think your sewing skills are top-notch, you can still make awesome clothes for your kids.
Want to know how? Follow these simple top 10 sewing patterns and we're sure you'll make your kid the most fashionable child. Plus, you'll be a cool parent for taking the time to make clothes with your own two hands (and sometimes, with the help of a sewing machine).
Get ready for some serious fashion!
The Motorcycle Jacket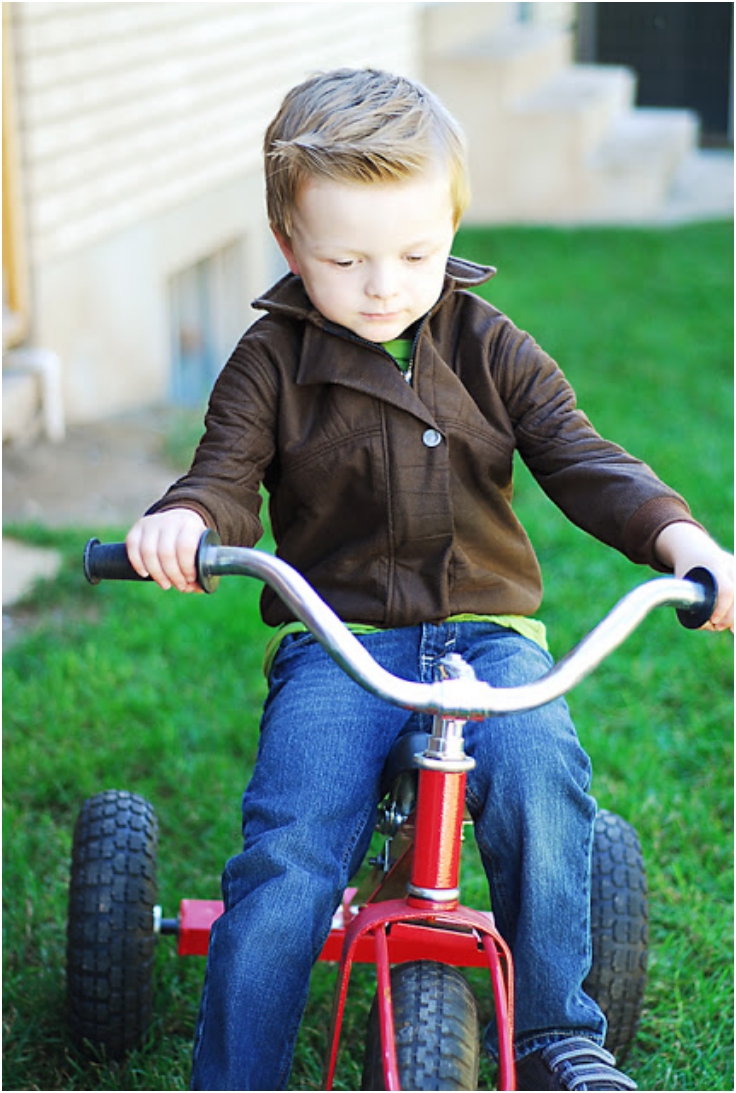 This is the perfect little jacket for your little boy – the aspiring motorcyclist. It even has curves and little details that make the jacket look like a real motorcycle jacket. It might take up a bit more time, but the end result will be completely worth it.
Small Fry Skinny Jeans Sew Along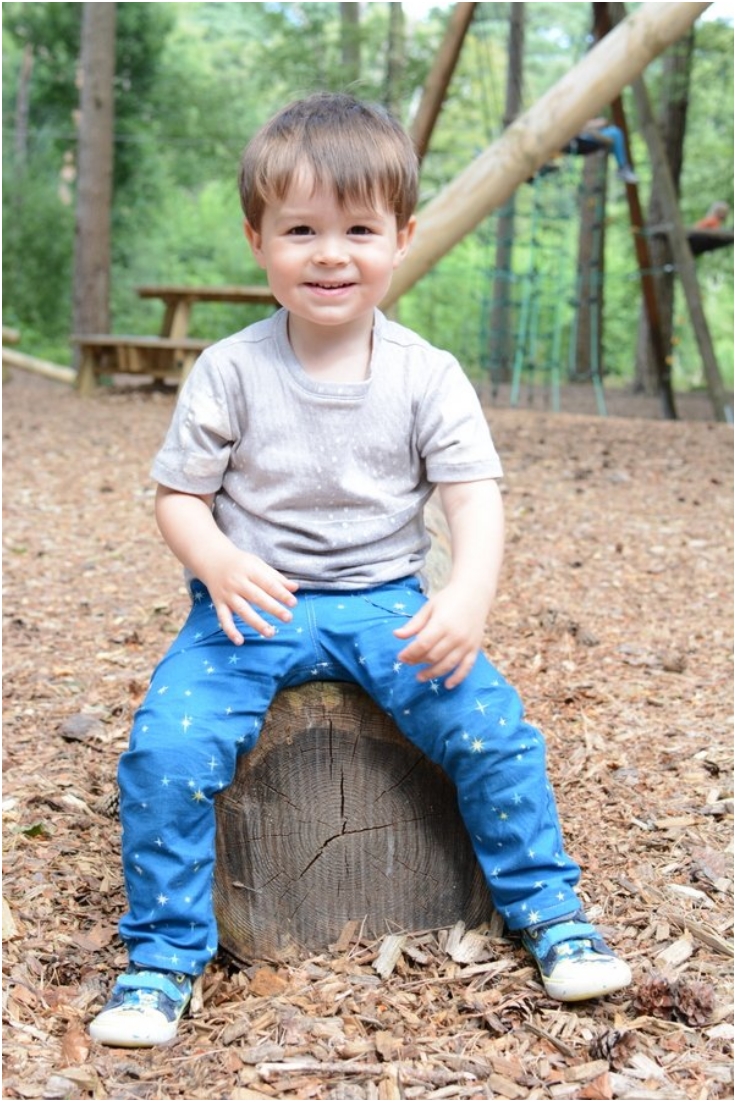 All kids just seem so adorable in jeans, don't you think? Jeans are great because they form a lot of great combinations with t-shirts and sneakers to create a casual look. For a more elegant look, you can choose a different fabric or a different color. You can make the jeans with front or back pockets or without any pockets, in any color or pattern you'd like.
A Camouflaged Kidlet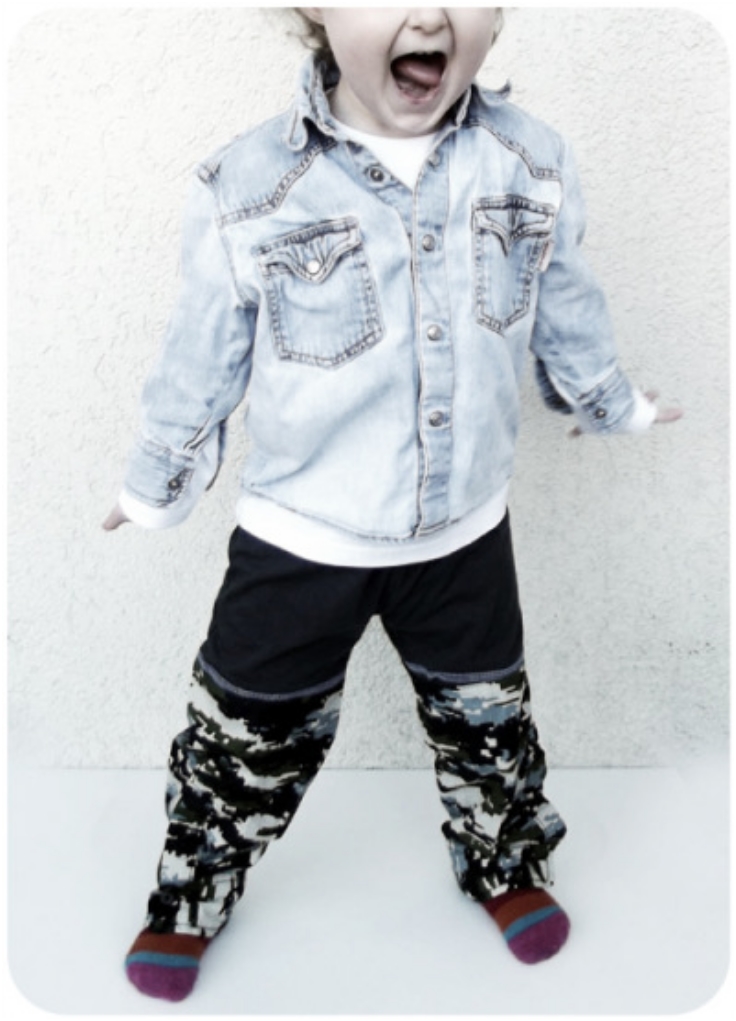 This is a very clever idea. It combines sleeves from an old shirt or a shirt that doesn't fit anymore and summer shorts that don't have to be worn only in summer. Stitch them together and you'll get these camouflage pants for boys. Quick and easy.
Ruffled Cardigan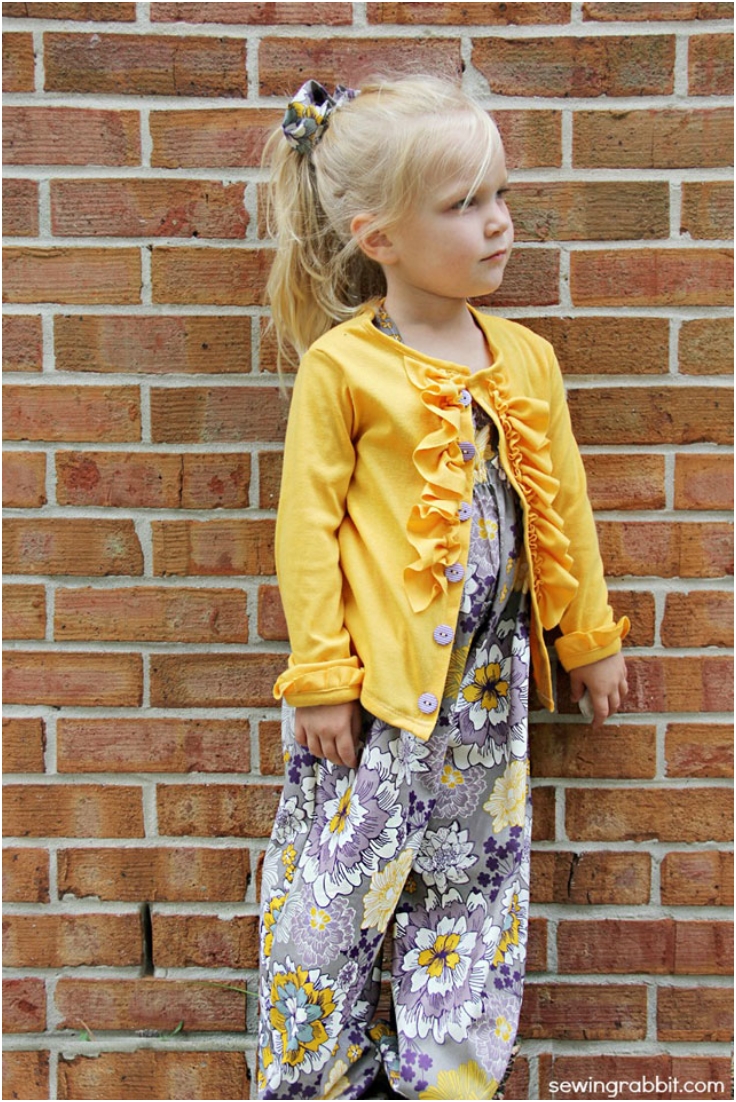 Sweaters can be worn pretty much during the whole year. They complement any outfit, whether it's a summer dress or jeans and a t-shirt. This cardigan looks very cute and the ruffles add a playful touch, perfect for your girl. You can make it in your daughter's favorite color and she can even help you in the process.
Winter Wonderland Dress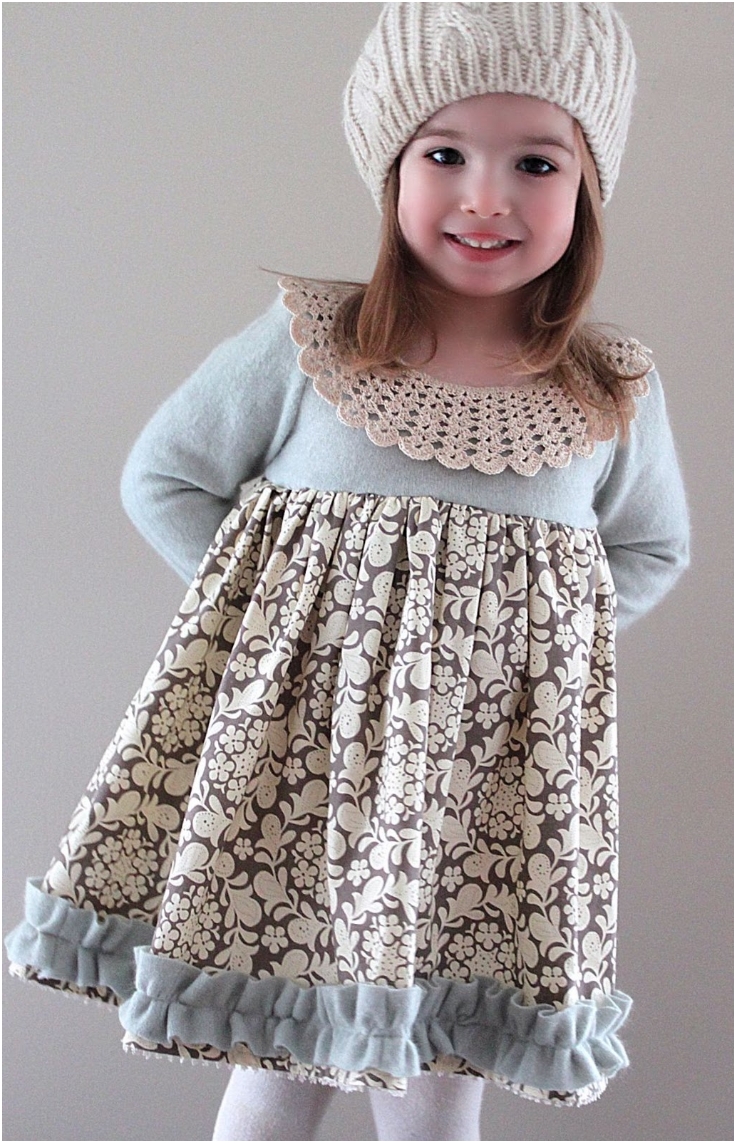 This dress looks like it's created by some high-end fashion designer. If you follow the instructions, we're sure you can make it yourself. It's elegant, girly, and perfect for the fall or winter season. Combined with a pretty hat, your little girl will sure look fashionable in it and all the other girls would like to have one for themselves.
The Wool Coat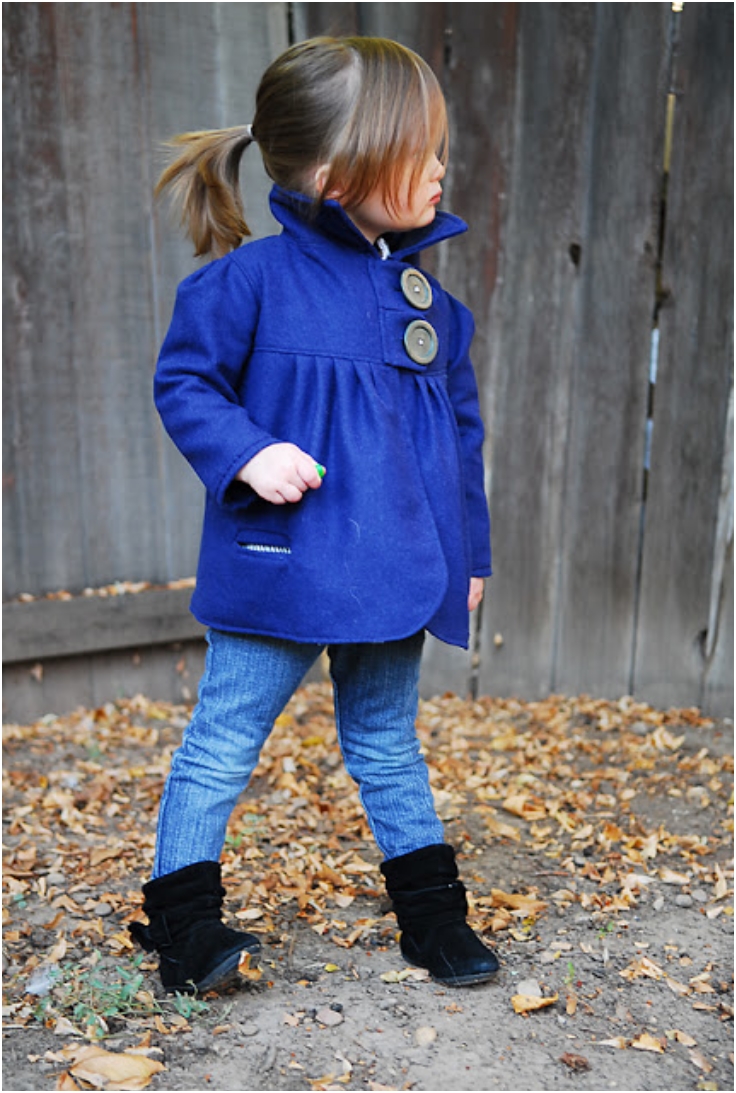 Another piece of clothing that will keep the little fashionistas warm in the colder seasons. The wool is a perfect fabric for coats. The pockets are very practical, too and the large buttons add that fashionable touch. This coat can be combined with jeans, dresses, and boots.
Ballet Dress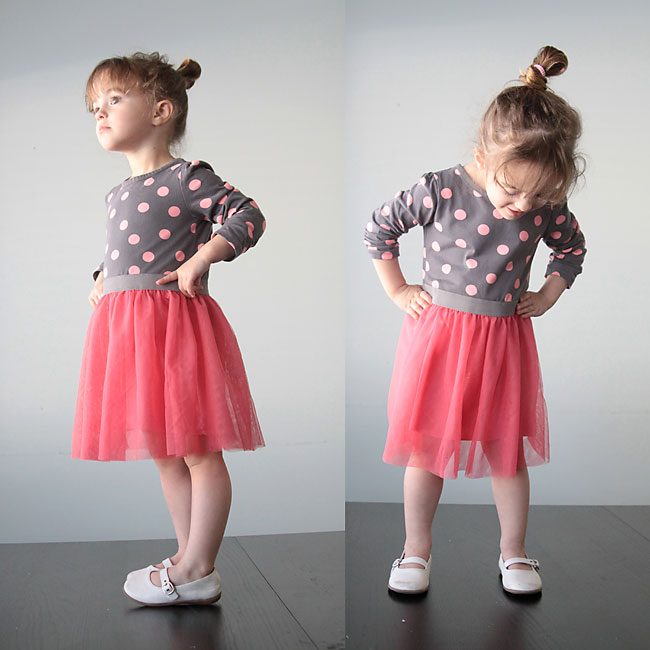 Tulle dresses for little girls never go out of style. This cute little dress is inspired by ballet dancers and it can be made in any color, but we think the pink looks best and is also the girliest of them all. Follow the instructions and surprise your little girl with this wonderful tulle dress.
Boys T-shirt (Long And Short Sleeves)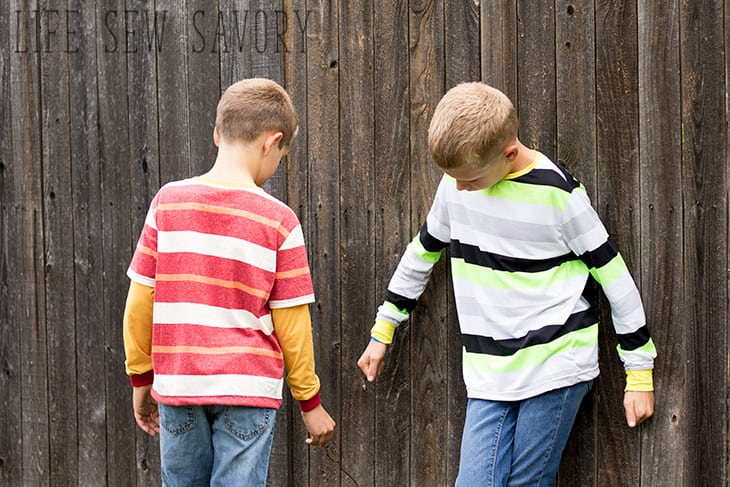 We're sure you'll agree that boys love t-shirts with both long and short sleeves. The look of layered sleeves is great, plus your children won't have to wear two shirts, so it's practical, too. You can make them as loose or as tight as you'd like, according to your child's proportions.
Bell Sleeve Tee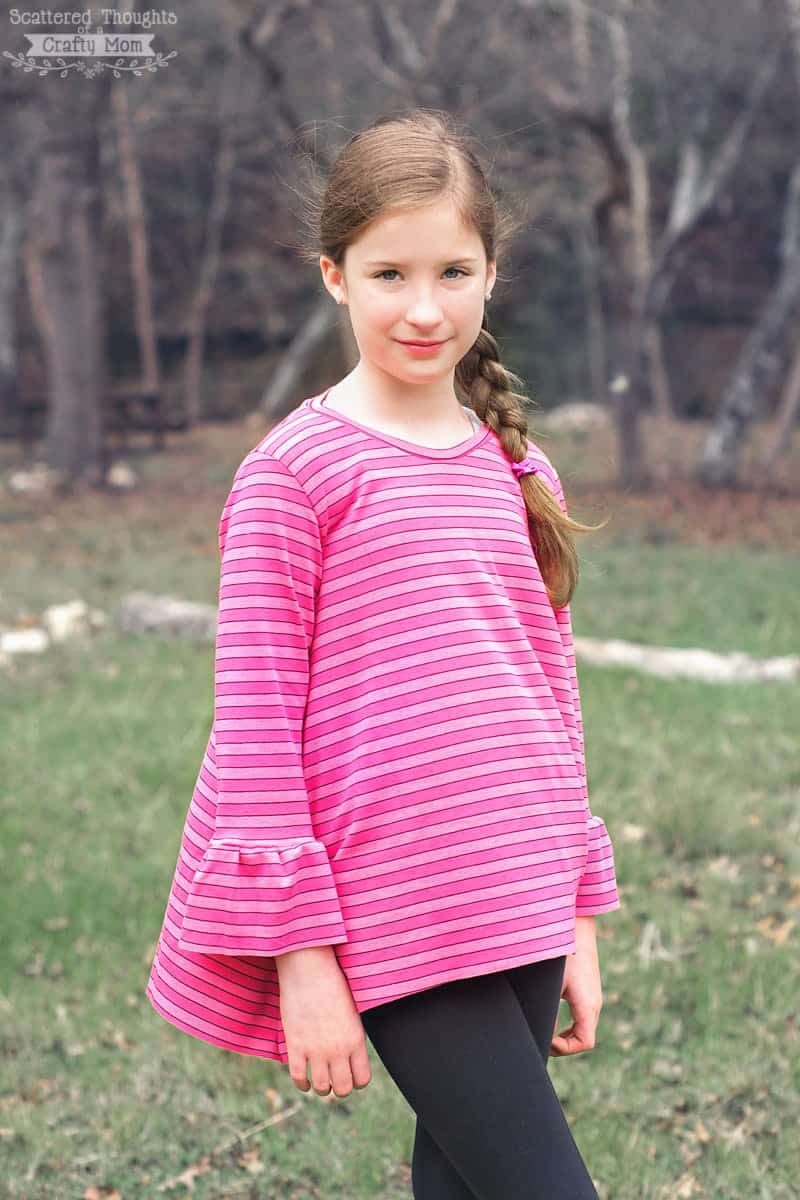 Bell-shaped sleeves are another classic trend that will give any plain t-shirt a princessy look. This shirt can be worn all year round. It looks perfect in combination with leggings or jeans. Follow the instructions and customize it to your child's size.
Romper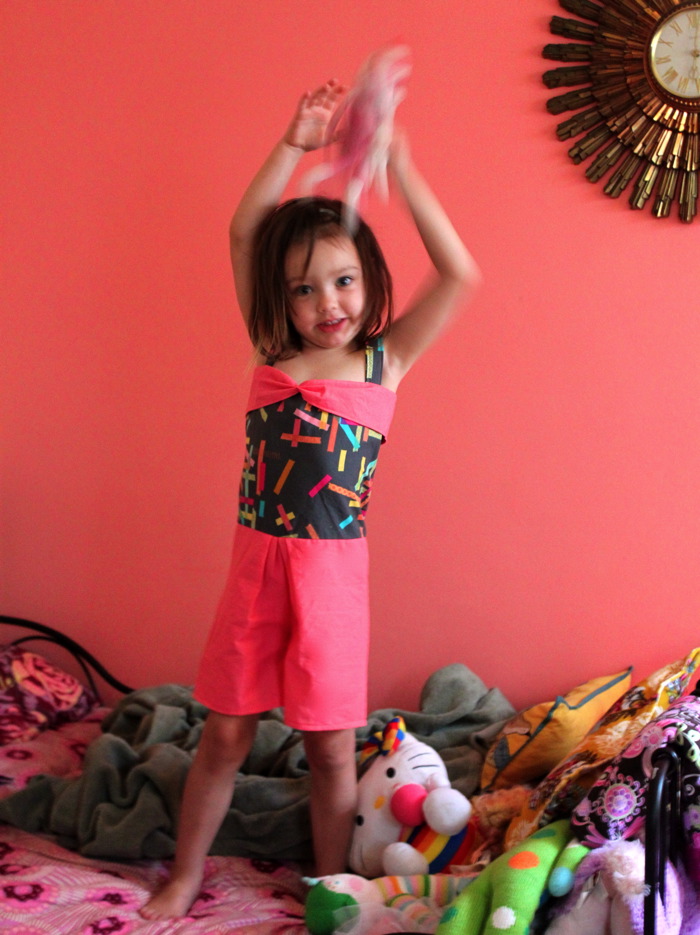 Rompers are loved by adults as much as they are loved by children. What makes them great is that they can be worn as a single outfit, in spring and summer. Choose a fabric with some whimsical pattern to make a unique piece of clothing that your child will adore.
From cool, motorcycle jackets for boys to elegant, tulle dresses for girls, you can make any piece of clothing you'd like. We hope we inspired you to create something fashionable for your kid. Don't forget to share your thoughts in the comments.