Do you want to make your kids happy? Making them some outdoor projects is the perfect way to do that. Your kids will love each one of these amazing projects and enjoy playing in any of them.
If you have some obsolete or needless things, you can use them to make something like these things and allow your kids to have plenty of fun and enjoy every minute outside. You can always improvise in your own view, try something by yourself and see if you can make something better.
Regardless of the time, you'll need to make some of these projects, you will undoubtedly be satisfied with the results. Your kids will love anything that you'll do from these creative projects!
You can also share these ideas fun outdoor kids projects with your friends or relatives and make something together. Absolutely fantastic and creative ideas for outdoor projects which you'll enjoy making too.
Your kids will love and respect how you treat them and how you care for them. So, devote some time to any of these projects and let your little ones have fun and enjoy their childhood.
Modern Sandbox on Casters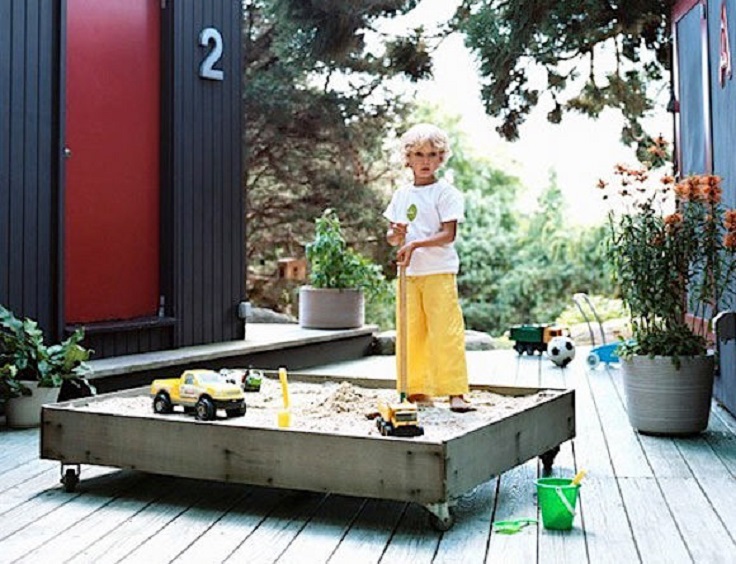 via nonchalantmom.blogspot.com
Kids enjoy playing in sandboxes. They have lots of fun playing with the sand with their friends or siblings. This project will help you to make a sandbox for your kids by yourself. Your kids will be very happy and thankful to you for this amazing sandbox!
DIY Outdoor Sound Wall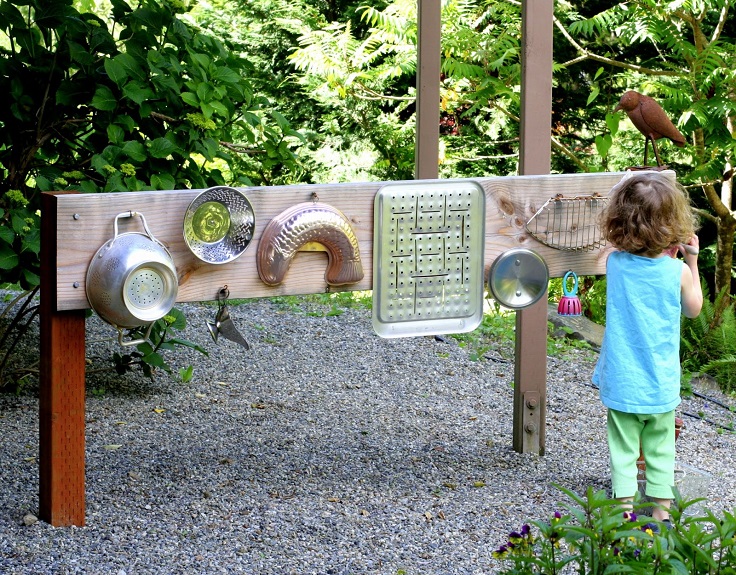 This creative outdoor project is simple, and your kids will love it! Every kid likes listening to music and even more-playing music. They have a big imagination, so why not let them use their imagination and play some music independently?
Big Outdoor Game Board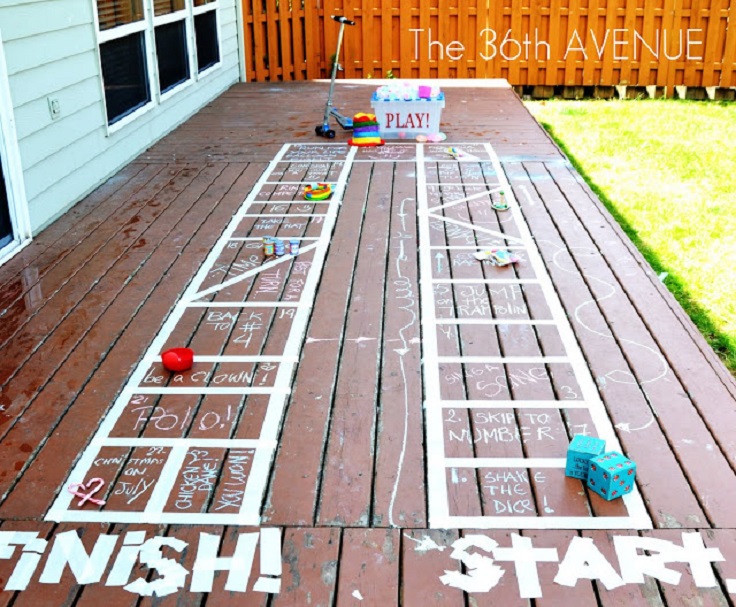 Interesting, easy, and awesome for kids! This game board can be made by using the interesting ideas that your kids have. Write the different activities that your children suggest and let them have lots of fun with their friends!
Amazing Kids Playhouse Built from an Old Backyard Shed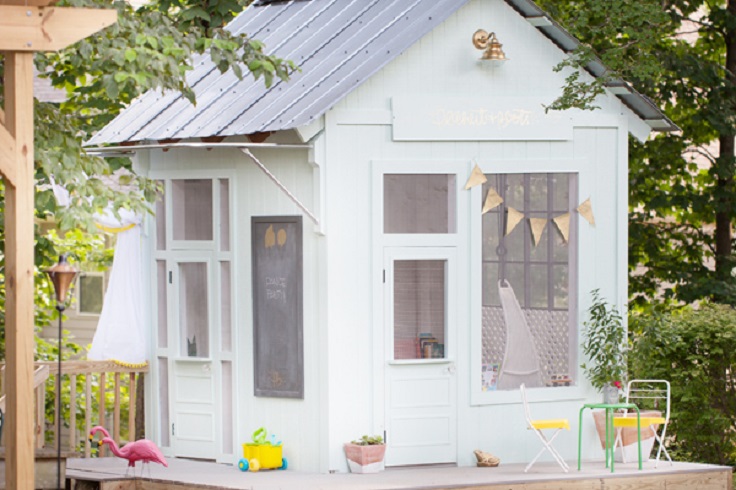 via ext.homedepot.com
This amazing playhouse is not that easy to make, but it surely will give amazing results! Every child wishes for a place like this to play all day and have plenty of fun. Make their wish come true and do something like this!
Backyard Movie Project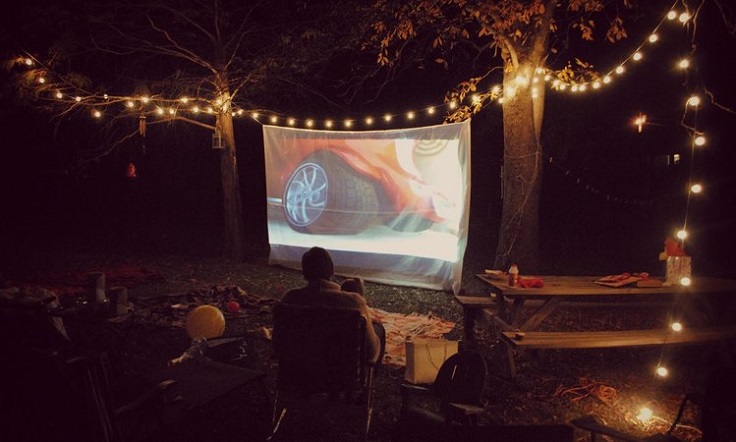 via mom.me
Every kid enjoys watching cartoons and movies. With this easy project, you can make an outdoor movie place where you can watch your favorite movies with your little ones. They will love it and will be as happy as you are when they are happy. Enjoy!
DIY Hanging Tree House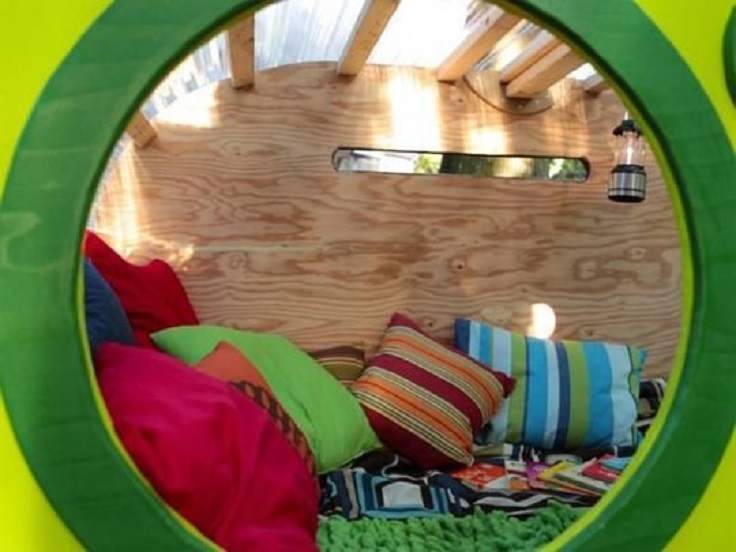 via blog.diynetwork.com
Amazing idea for an outdoor project for kids. They will absolutely love this treehouse and enjoy every minute of it. It's simple and awesome, plus your kids will be satisfied. Sharing is caring, so share this idea with your nearest and let your kids have lots of fun!
Garden Scrabble Board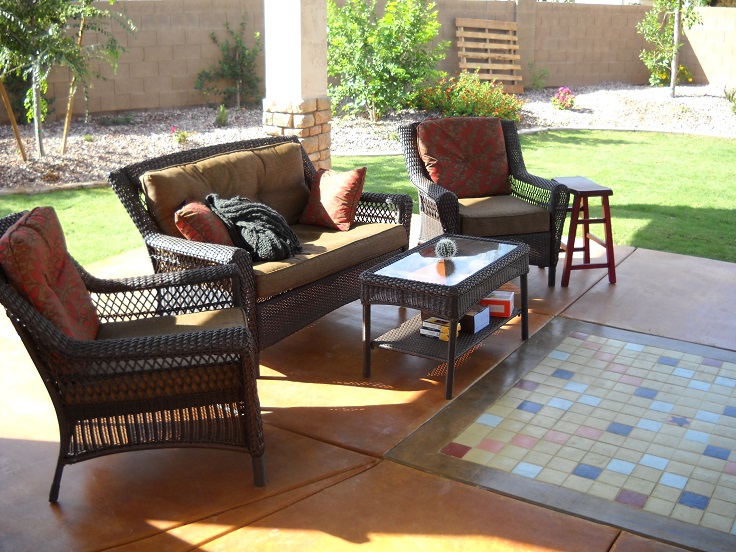 Pretty cool idea for an outdoor project which can enjoy both your kids and you. Expand their logic and creative skill by playing scrabble in your backyard or garden. With this DIY project, you'll get joy and fun for the whole family!
DIY Ring Toss Game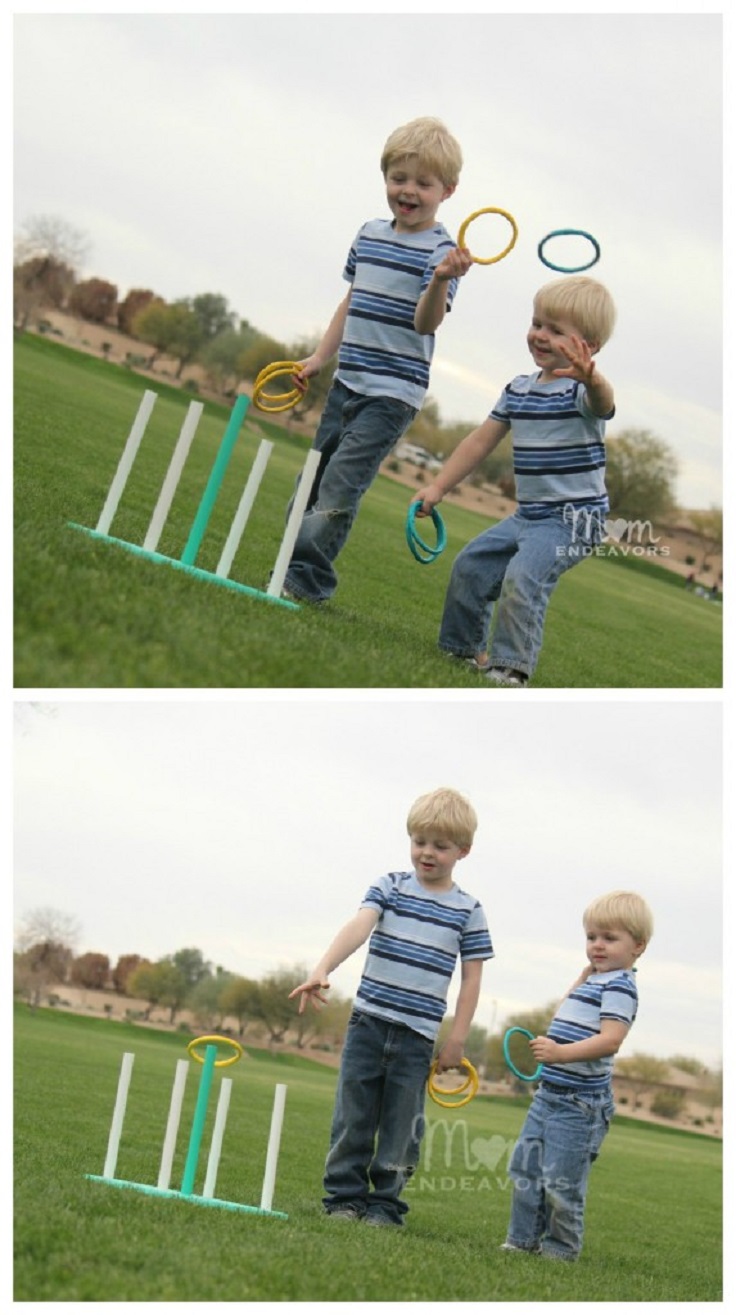 via momendeavors.com
Want something different for your kids? This is the project for you! Try to make this in your yard for your kids, and they will certainly have plenty of fun playing it. The ring toss game is a game that no kid can resist, so do this easy project and make your kids happy!
Tire Climber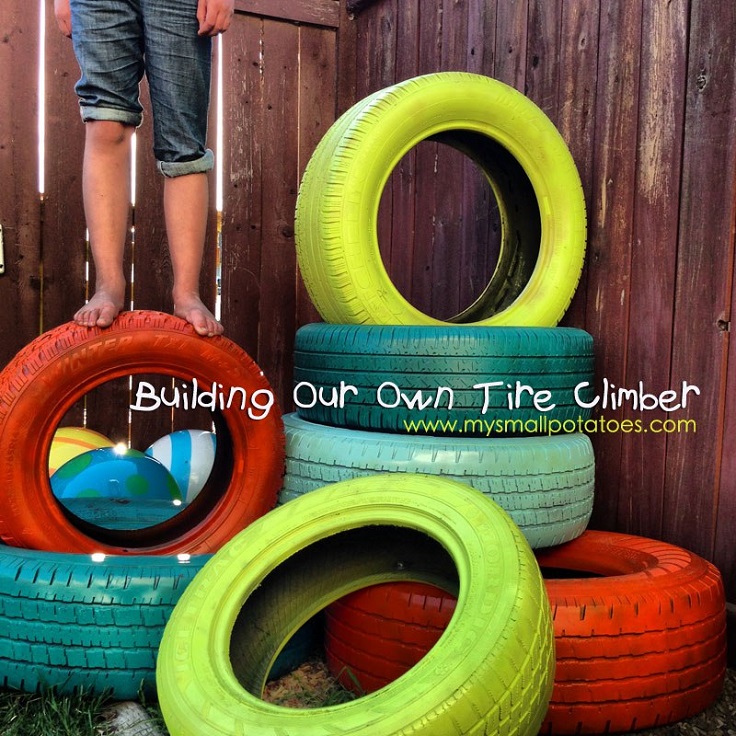 Easy, simple, creative, and interesting, this project is something your kids will spend their excess energy on. You can easily make this tire climber project in your garden or yard. You need some tires and sprays to paint them, arrange them differently and ta-da! You got yourself an amazing outdoor project for your kids!
Simple DIY Outdoor Roads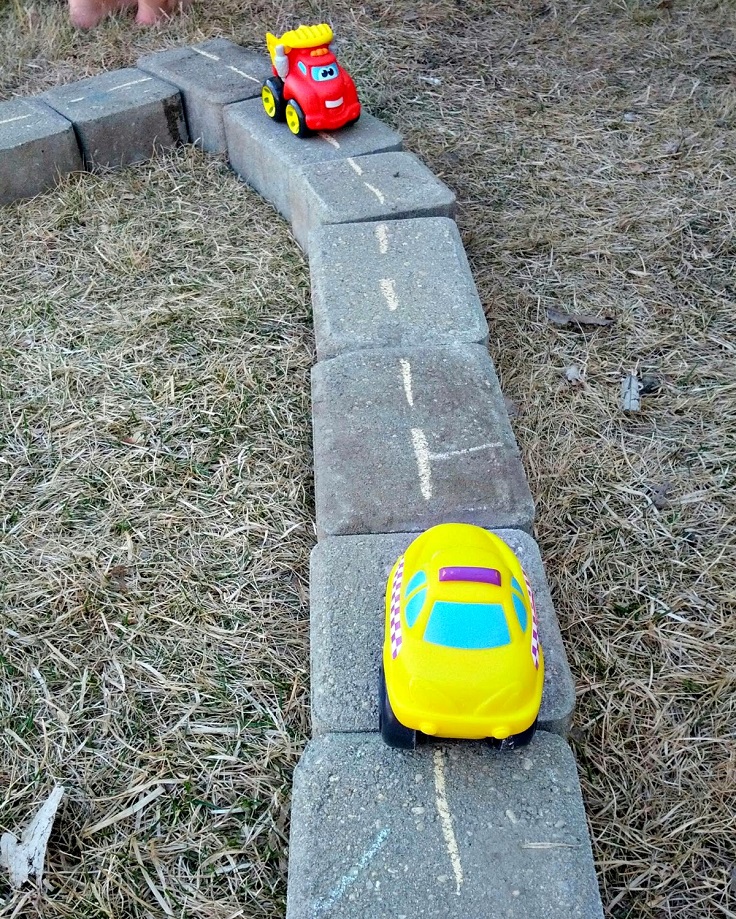 If you have some extra paving stones which you don't know what to use them for, this is the perfect way to use them. Your kids will love it and spend quite awhile playing outdoors. Interesting and very easy!