Birthdays are such a big deal when it comes to making a party for your kids. Everything has to be creative and fun, and we're talking about the food too. There are hundreds of ideas for the perfect birthday cards, cookies, cakes, and cupcakes.
There are many possibilities and not enough time to make and bake everything. So, instead of spending hours researching different birthday cookie ideas, here you can read ten of them.
You will find easy recipes that will take much of your time, but they're also the more creative ones that require more attention and will. But, we'll do anything for our children to have the party they want.
1. Animal Cookies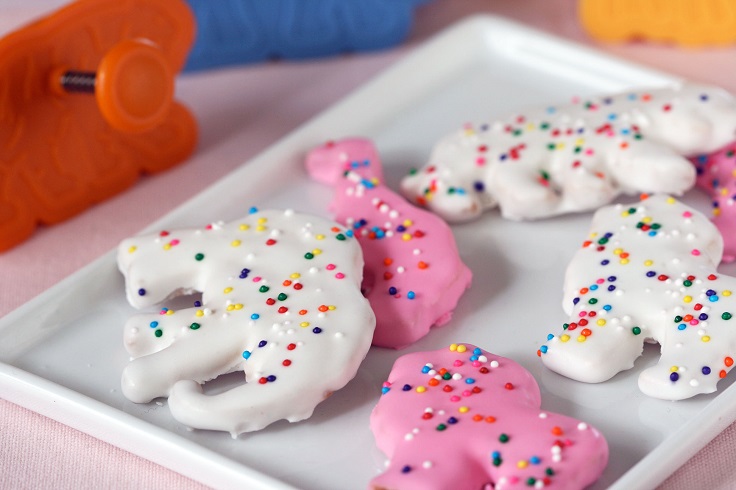 Making animal-shaped cookies can require attention and will, and it's not rare to end up disappointed because the figure didn't turn out as expected. That's why there is a way to make animal-shaped cookies without stressing over whether they will turn out as you want. You still need cookie cutters, and after you bake, you cover the cookies in icing.
2. The Cupcake Cookies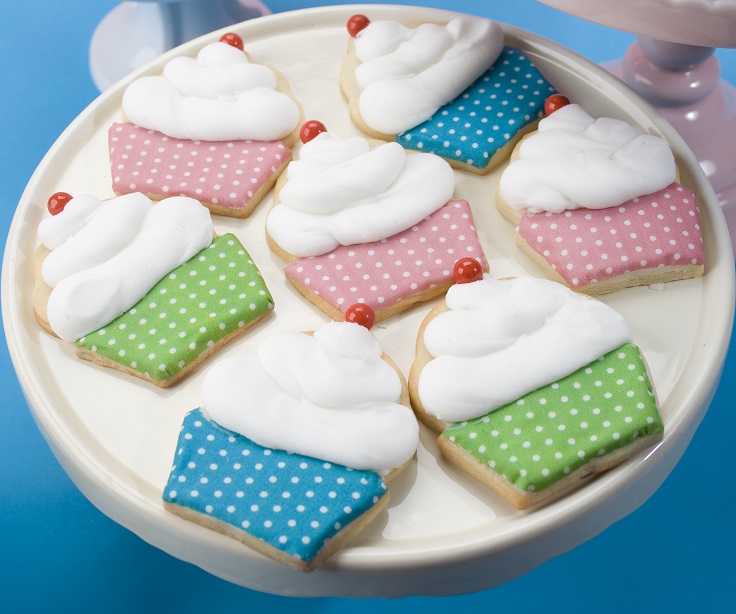 Instead of baking cupcakes, how about baking cookies in the form of cupcakes? You won't be disappointed because they taste as delicious as the cupcakes, and they also look as cute as them. They can make your birthday food choice not only delicious but also creative.
3. Superhero Sugar Cookies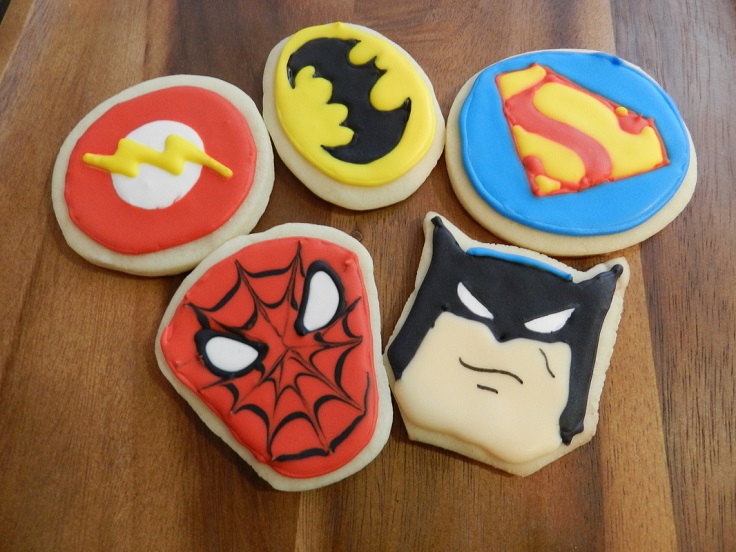 If your kid is a fan of reading comics or watching movies/cartoons with DC comics heroes, here's a way to make his birthday fantastic – make cookies with his favorite heroes! This one is such a great choice, especially if you are making a theme party. Not only will the guests wear costumes, but your cookies will play an important role in the whole birthday atmosphere!
4. Butterfly Cookie Pops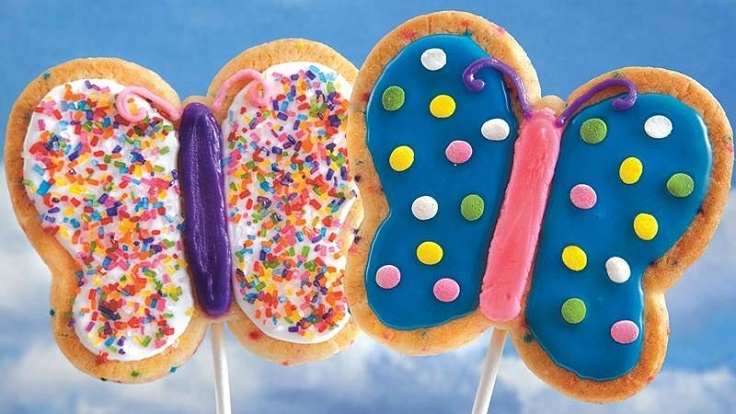 via bettycrocker.com
Spring is coming, and there will soon be butterflies all around us. So, why not add something spring-ish to the birthday party? Making cookie pops in the shape of butterflies is such a creative choice for the party. They will steal your guests' attention in no time, and you'll see that these butterflies will easily fly into their stomachs.
5. Sprinkles Cookies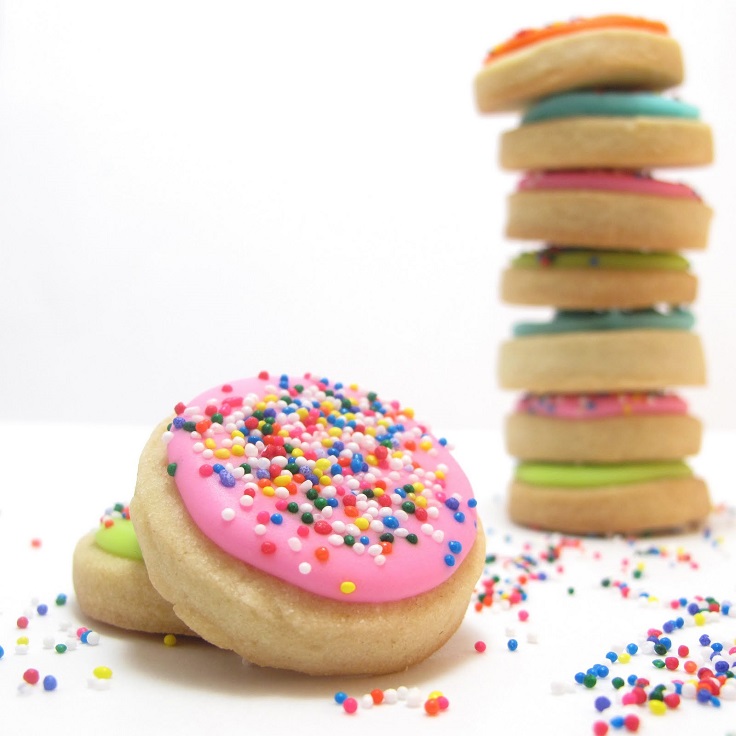 Colorful cookies will fit perfectly for such a happy event. Especially if they have sprinkles on them. While your cookies are baking, you can prepare the frosting and make the colors you would like to add. Then starts the creative part, and that's decorating the cookies. You should work with only one cookie at a time, and you should also let them dry overnight.
6. Ice Cream Brownie Sandwich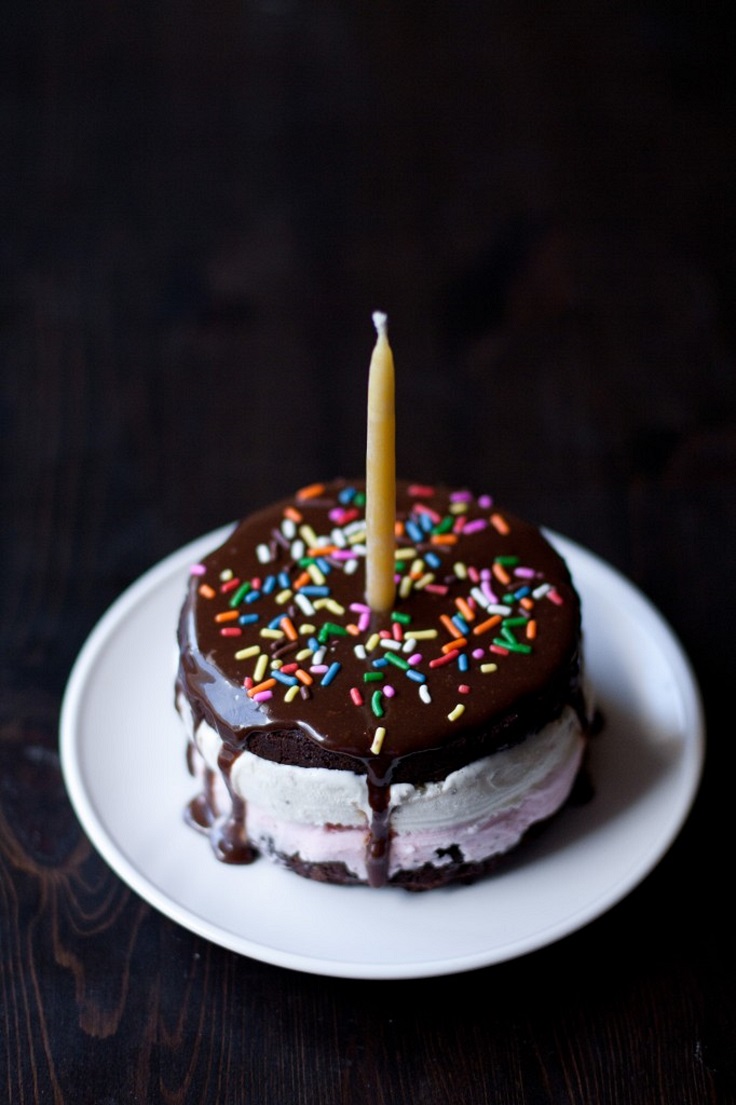 via cafezupas.com
Brownie and ice cream in one dessert, how wonderful is that? You can choose which ice cream flavor to put, strawberry, chocolate, vanilla, whatever you like. There are other possibilities as well. You can add chocolate on top of it and then sprinkle it or add vanilla and raspberries. Putting a candle on it is such a nice gesture, which will surely be a pleasant surprise.
7. The Confetti Cookies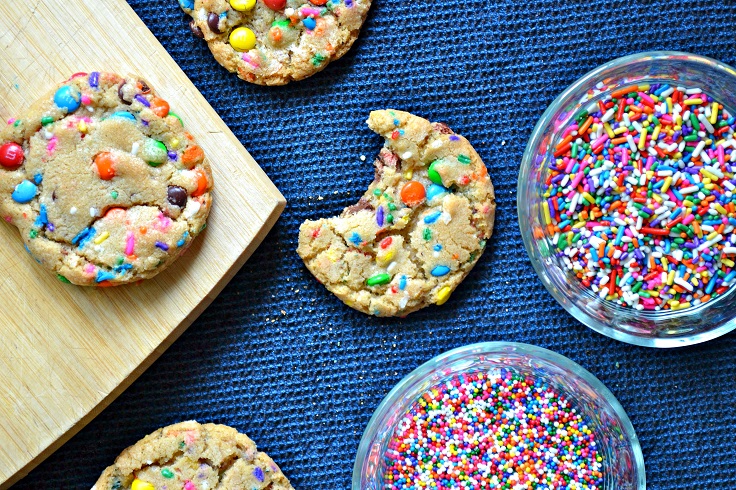 via melssweetlife.wordpress.com
This is the perfect chewy yet crispy combination that includes browned butter, browned sugar, and vanilla. And some M&Ms. It's an easy recipe, so you must give it a try. The results will be 40 delicious cookies, which will be eaten in a very short time. Try one, and you'll see why.
8. Monster Cookies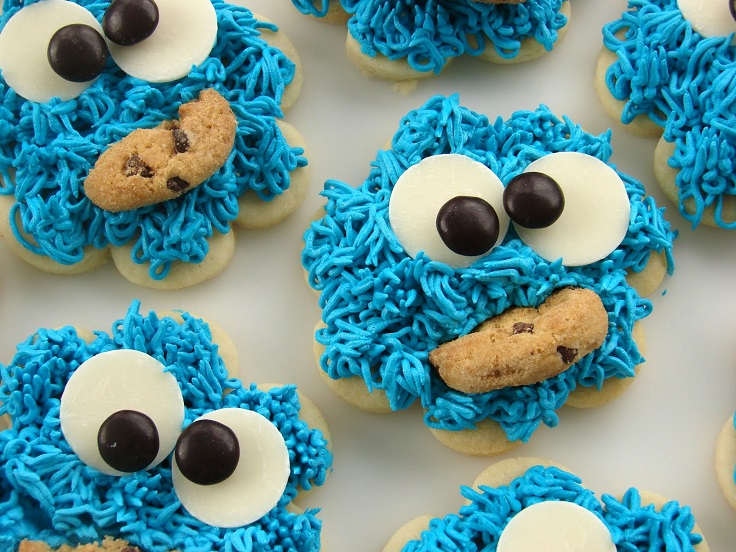 Every kid would like to eat one of these cookies, and how can they say "no" to those eyes and blue icing? They are not very easy to be made, but knowing that they will make our children smile is definitely something worth trying for. The eyes are black M&Ms; the frosting contains vanilla and almond extracts. Really delicious, yes.
9. Chocolate Chip Ice Cream Cookie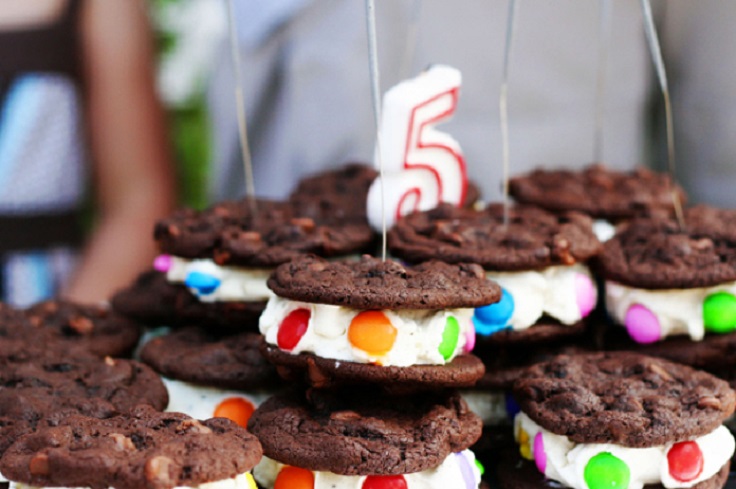 via aprettylifeinthesuburbs.com
Here's another ice cream sandwich recipe to try if you don't like the brownie version. You need two sugar cookies and a scoop of ice cream for one sandwich. Which flavor – your choice. Adding smarties or M&Ms is going to make them even more delicious. You can add some berries if you want. Raspberries are always a great choice.
10. Chocolate Chip Cookie Cake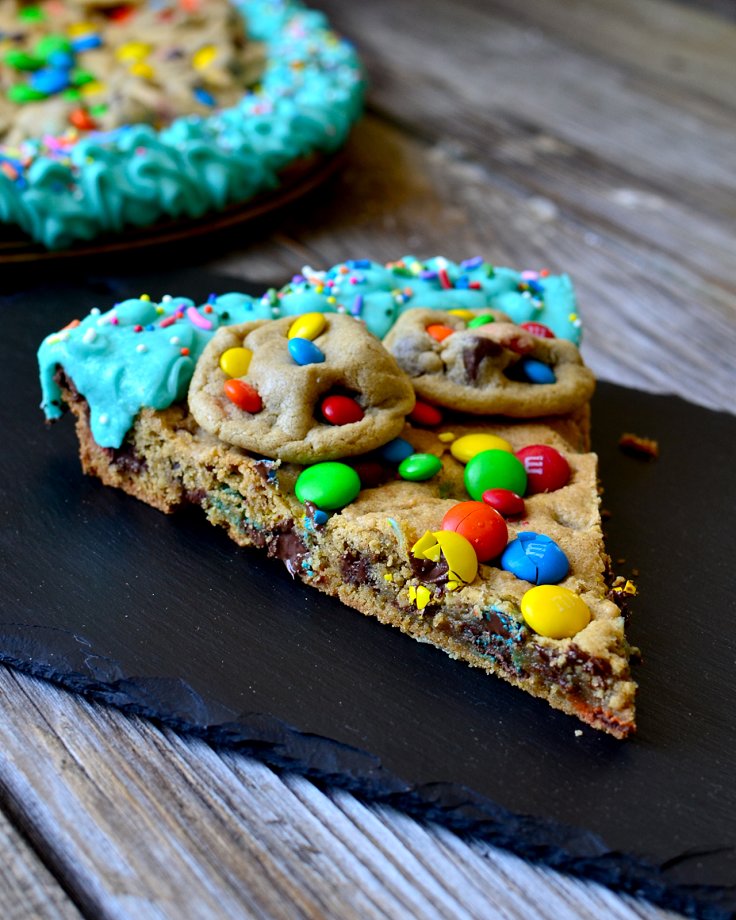 There is no way that someone will refuse a piece of this cookie cake. Just looking at her is going to make you eat the whole cake, not just a piece of it! It has cookies, chocolate, and M&Ms, and it's gluten-free. You are going to love this one  – really, the cookie cake is going to melt your heart and make you come back for more.