Hanukkah is here!
For those who are not familiar with this holiday, but are interested to find out about it, Hanukkah is a Jewish holiday that is celebrated in December, almost at the same time as Christmas. It's also called the Festival of Light, it lasts for eight days and eight nights and it has some very interesting traditions you can read about online. What Christmas and Hanukkah have in common are the decorations. During Hanukkah, people go crazy when it comes to decorating, and it's truly the most magical time of the year.
Your favorite holiday has finally arrived and you can't wait to celebrate it with your closest friends and family. You've invited everyone and prepared all the food and drinks. Now you only need to take care of the decorations, which is not always easy, especially if you've grown tired of the same decorations you use every year.
Holidays are a time for bonding with your family members, and what better way to bond with them than to engage in creating your own holiday ornaments this season? Instead of spending an insane amount of money on decorations, gather them and have fun while you're making your latest Hanukkah decorations.
For that purpose, we've come up with the top 10 creative Hanukkah tutorials for decorations and put them all in this article. So, don't waste any more time reading this if you're eager to find out what we've prepared for you and get to work!
Party Favors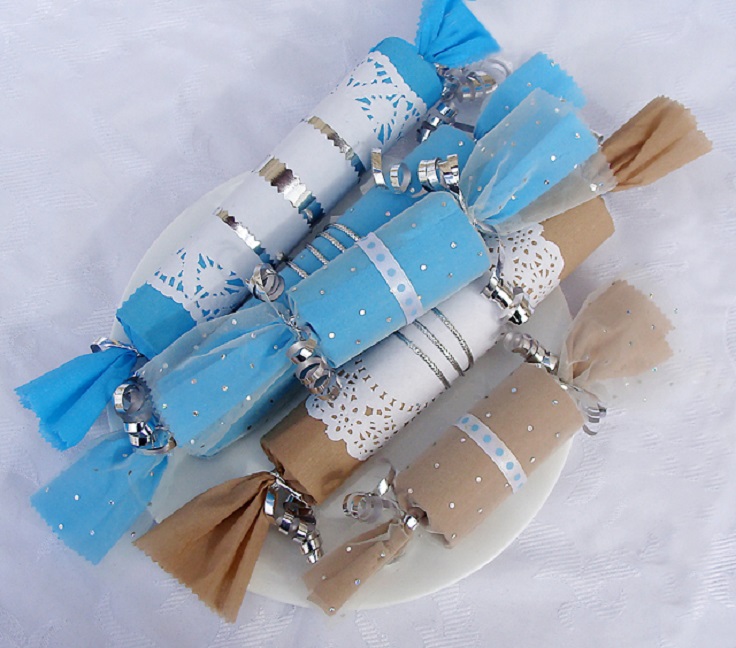 One of the cutest ways you can celebrate your favorite holiday is to make some party favors. They will be the perfect addition to your party and they can even serve as parting gifts for your guests. Check out the tutorial to see what you'll need to make these colorful party favors and get to work.
Hanukkah Garland
Fireplaces are magical during the holiday season because the warmth they radiate does not only warm your body but also your soul. This is because they are often decorated with lots of different creative things. On the one hand, Christians decorate them with Christmas stockings, and Jews with Hanukkah garlands. If you belong to the faith that celebrates Hanukkah, you may want to check out this tutorial and see how you can liven up your fireplace during the holiday season.
Edible Memory Game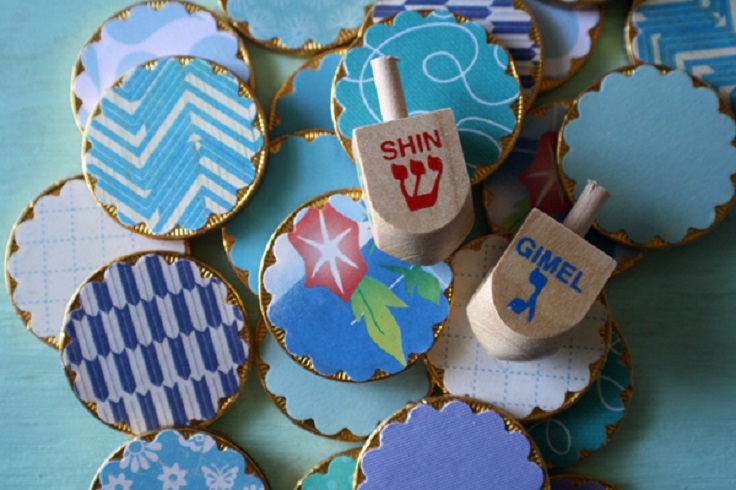 What we love about the holiday season is that it combines many various holidays that are celebrated at almost the same time, for example, Diwali, the Hebrew Festival of Lights, Hanukkah, and Christmas. If you have friends that celebrate all these holidays, all the better. This is a memory game you can play with your friends regardless of which holiday you are celebrating. Besides, it is edible, so, there's another reason you should check out this tutorial.
Hanukkah Gelt Tree
Saying that holidays are of utmost importance to families, especially those with young children who are eager to learn about their faith, is the understatement of the year. With this tutorial that shows you how to make a gelt tree, your children will not only learn a thing or two about their holiday, but they will also brush up on their gelt game skills and maybe teach you a thing or two about the game. The important thing is to have fun.
Hanukkah Wreath
Wreaths are a part of every holiday and every season because they can be made out of almost any material. Taking that into consideration, it's time to think about what kind of wreath you're going to make for Hanukkah this year – and this beautiful tutorial is here to help you make your choice.
Metal Bottle Menorah
Last-minute shopping didn't work out for you and all the menorahs have been sold out? Don't worry, your Hanukkah table won't be left without one this year. All you need is some imagination, nine metal bottles of different sizes, and nine candles as the photo suggests.
Star Of David Ornaments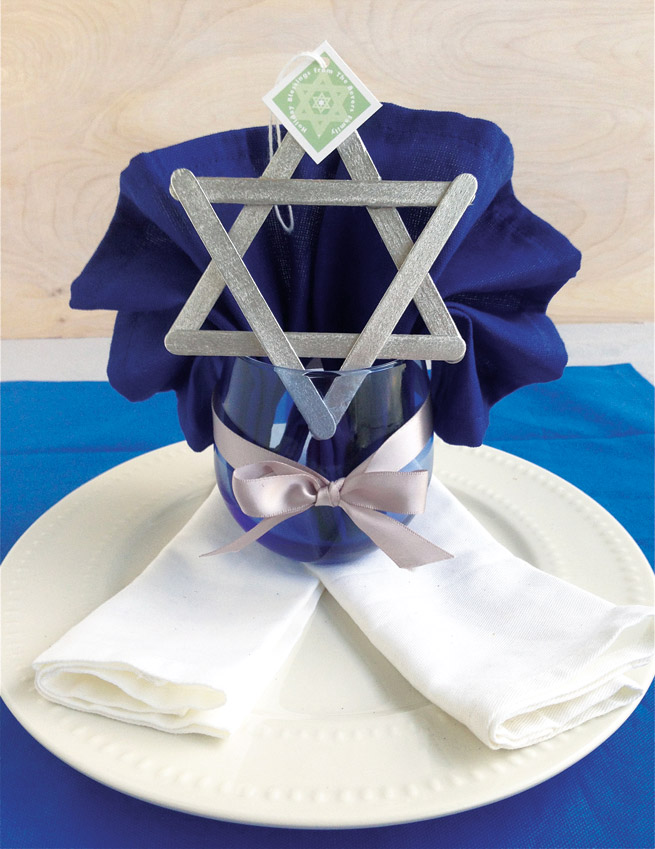 So, you've invited all the guests and prepared all the delicious holiday dishes. Now it's time to decorate the table. Aside from having a blue tablecloth and white eating utensils, you can make some Star of David ornaments that will perfectly complement your Hanukkah dinner table.
Hanukkah Table Runner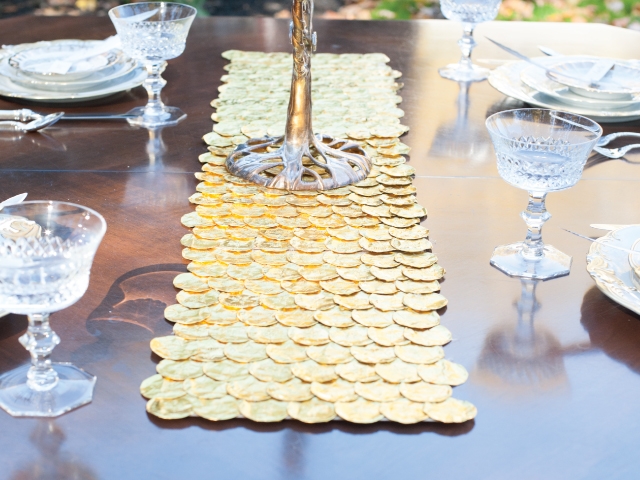 Speaking of dinner table decorations, no table is complete without a table runner during the holiday season. If the one from the table sparks your interest, check out this tutorial to see how you can make it using cardboard. See? You can always make something so magical out of the simple things in life.
Paper Dreidel Garland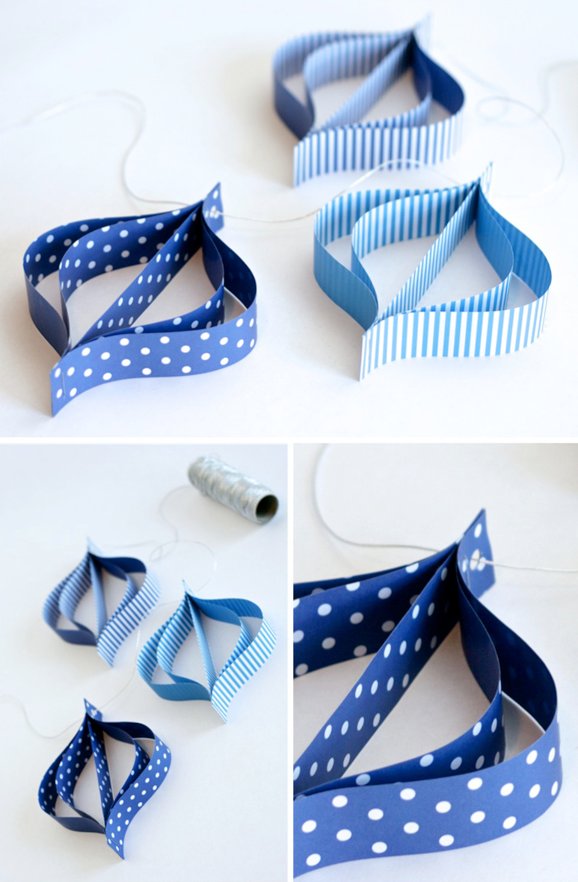 Ornaments are an essential part of the holiday season. These dreidels are the perfect ones if you celebrate Hanukkah. Click on this link to print out the pattern and see how they're made.
Eight Nights Of Surprises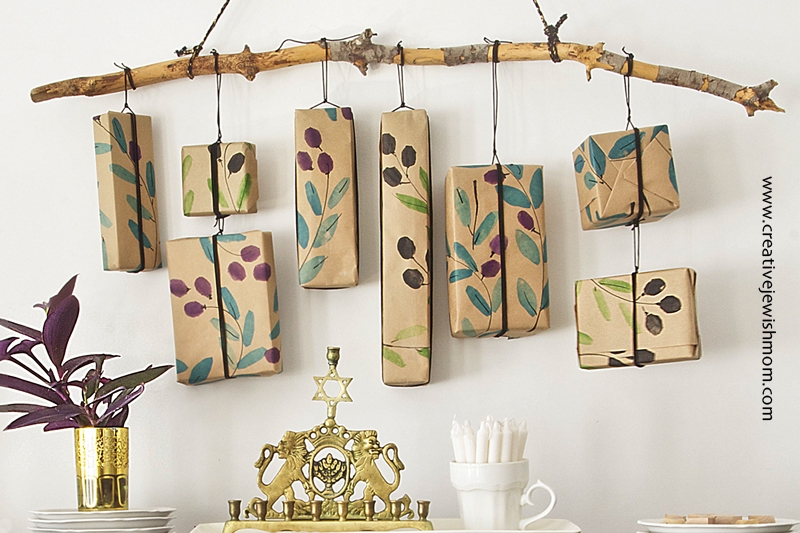 Another beautiful Hanukkah tradition everyone adores is the gift-giving that lasts for eight days. The tradition says that each small gift should be opened each night during those eight days. So, why not make gift-giving even more fun with this tutorial? Check it out by clicking on this link and bring a bit of nature and even more happiness into your holiday home.
This is it for our Top 10 Creative Hanukkah Crafts article. We hope we've inspired you to decorate your home this Hanukkah season and that you'll share your recreations with us in the comments below. Happy decorating and have a Happy Hanukkah!