Not always we have to buy new things to decorate our home. Sometimes we can just reuse the old stuff and make something unique and creative. Giving your old stuff a new life instead of throwing them away is cheaper and eco-friendly. Here we have some ideas to help you reuse you old ladders. They are so many ways how to repurpose them. For example, these Vintage Ladders can be converted to bookshelf, storage, pot rack or many other creations all according to your imagination. You will be surprised what can you do with the ladder, but for you we chose the top 10. Hope you will like them and make some innovation in your home right now.
Kitchen Towels
One of the simplest uses of vintage ladders is to prop them up against a wall and drape items on the rungs or using the ladder to hold kitchen towels, which is both practical and decorative!
Pot Rack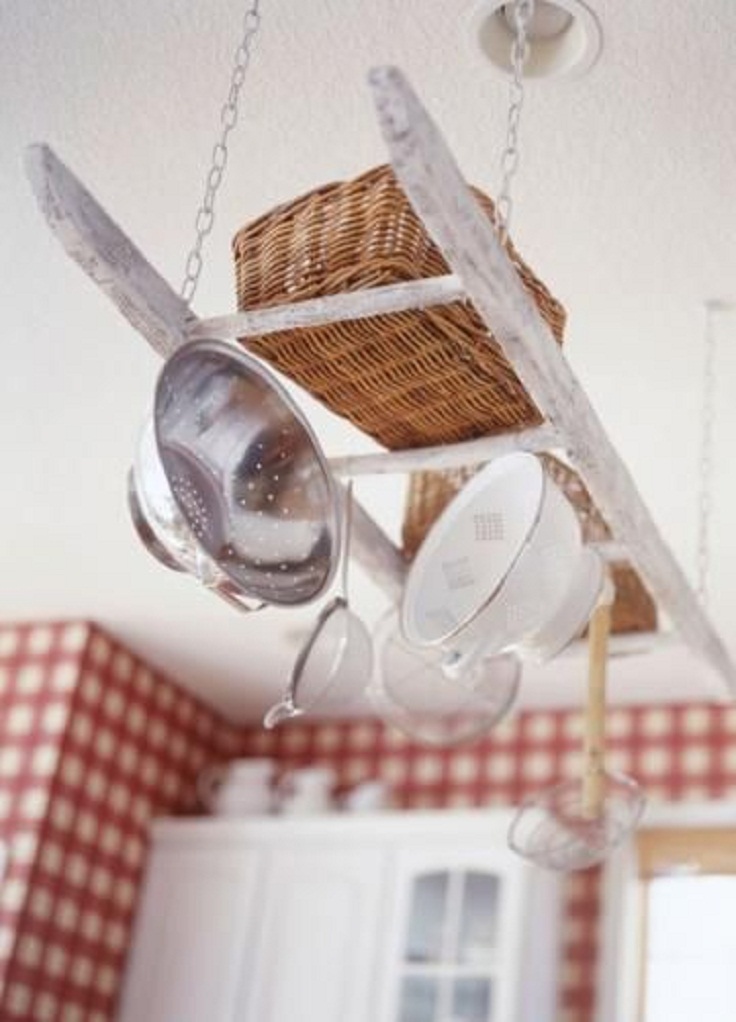 An old ladder can be suspended from the ceiling to make an interesting pot rack!
Photo Ladder
via creative-ambitions.blogspot.com
A photo ladder and a possible place in the dining room. It is easy to do and lovely.
Laundary Ladder Rack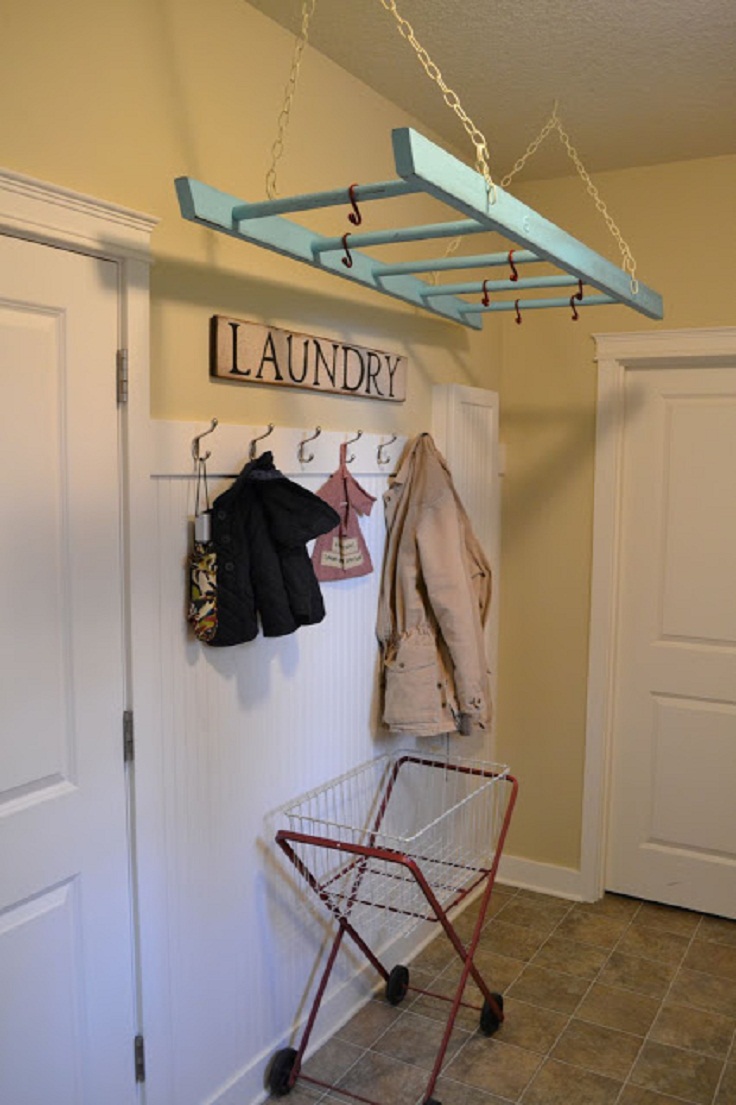 via littlelucylu.com
If you love the feeling of taking something old and forgotten and turning it into something functional and cute, this is the project that you are looking for.
Book Shelf
Ladders can also work as narrow bookcases, providing decorative storage. You could even mount it horizontally and use it as a bookshelf.
Display Shelving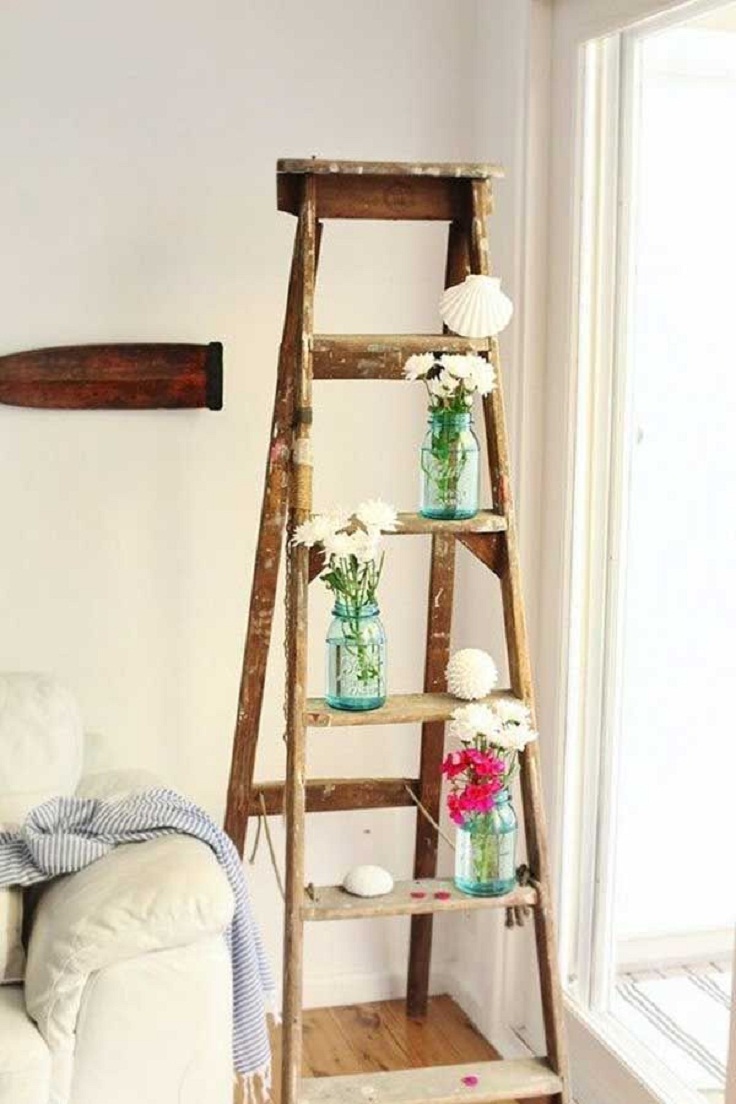 Not only can you display books and magazines on ladders, but if the rungs are wide enough, you can also display decorative items using the rungs as open shelving.
Nightstand
via shine.yahoo.com
Short ladders can work as nightstands, holding everything from a bedside lamp to an alarm clock and reading books!
Closet Organizer
via teenvogue.com
Whether you're organizing your shoes or laying out the next day's outfit, the rungs or a ladder can be quite useful!
Outdoor Garden
And if you even grow tired of your ladder indoors, you can always tuck it away in your garden and let nature grow up around it.
Ladder Lantern Hanger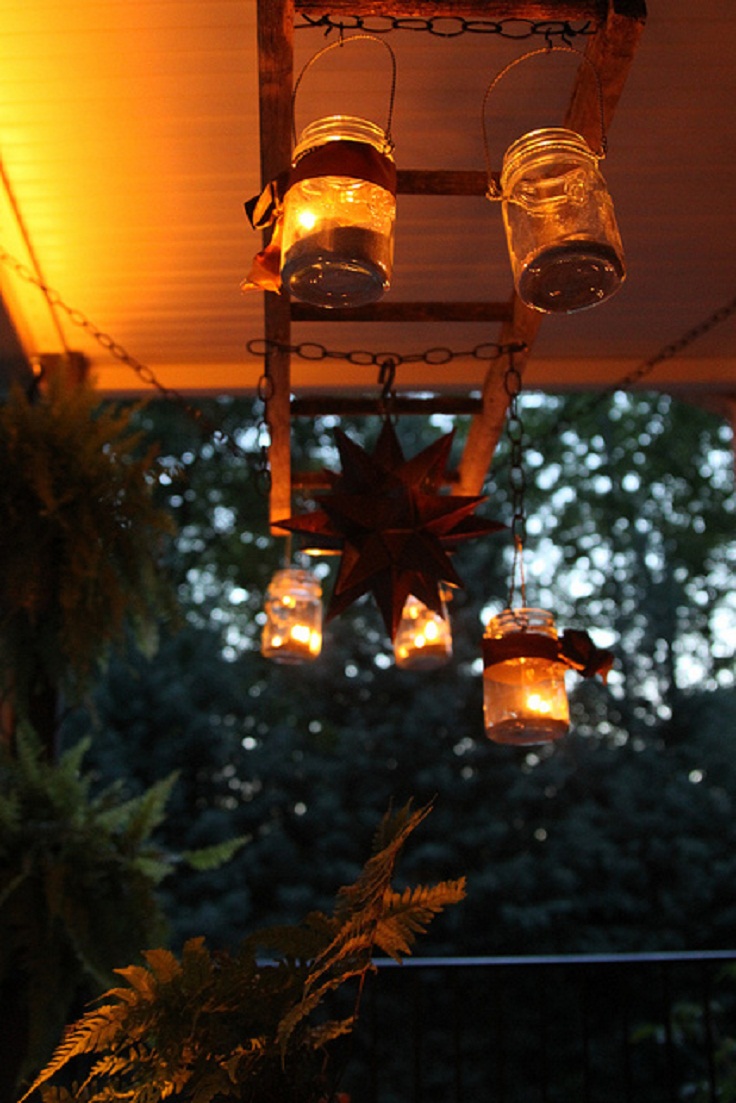 It's perfect for outdoor decorating, especially if you have pool or if you want to have a night picnic.