If you are a big fan of crocheting, then you must try almost everything from the crochet world. As the colder months quickly approach, it's time to start planning how to stay warm. Why don't you use your creativity and love for crafts to create a crochet blanket!?
Crocheting a warm and cozy cloak can be a big challenge for everyone. This project can take a lot of time and effort, but it is really worth it. A wool blanket will definitely add some color to your home and it's practical at the same time.
We've collected some of our favorite crochet blanket patterns to get you started. No matter what kind of cover you're looking for, try one or all of these free patterns and you'll love your new, warm crochet blanket!
Ombre Textured Blanket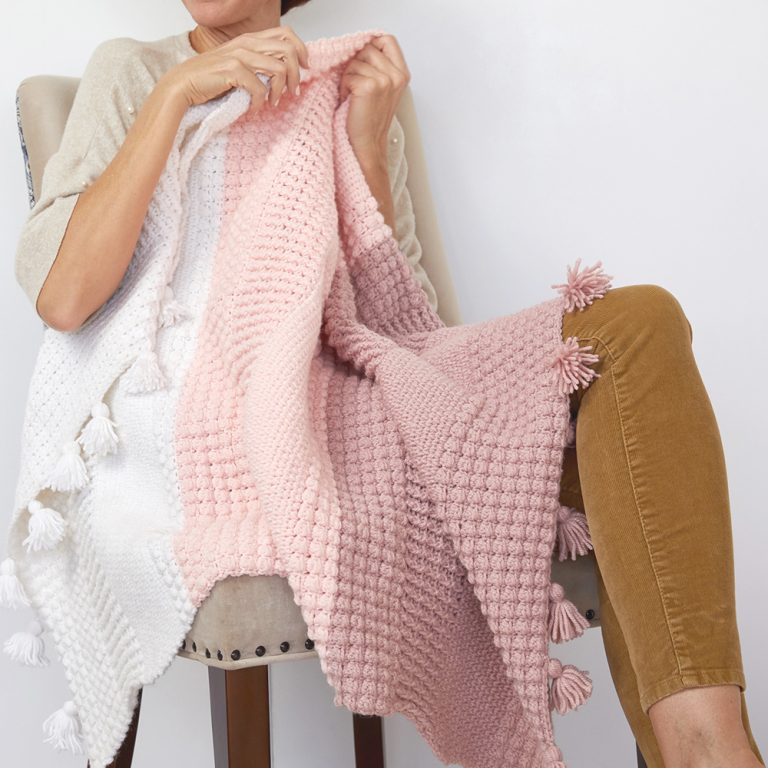 Are you in search of the ideal crochet blanket pattern? Different crochet stitches are used in this Ombre Textured Blanket. But don't be put off by them; they're simple to create and will provide an excellent opportunity to master new crochet techniques. You'll not only make a lovely blanket, but it'll also have a beautiful texture.
Ripple Stitch Blanket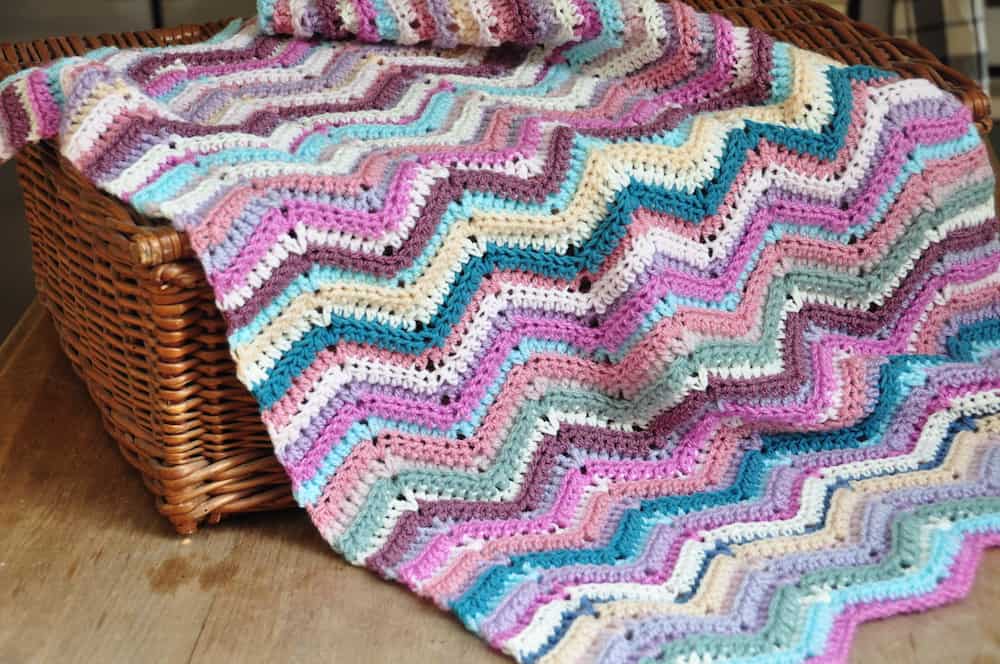 Anyone learning to crochet should make the Ripple Stitch Blanket. It's a true classic that anyone can take on. You can modify the starting chain to make it any size you want, and you can use whatever colors you choose. With just a few of your favorite colored yarns, you'll have the perfect beginner project to practice your technique and tension.
Round Circle Afgan Blanket
For all the circle lovers, here is a pattern you can easily use to make any kind of circles… or a circle blanket, why not? It is easy to make, all you need is some great yarns in the colors of your choice and goodwill to finish it just in time for a perfect gift or a cozy warm evening.
Colorful Scrap Blanket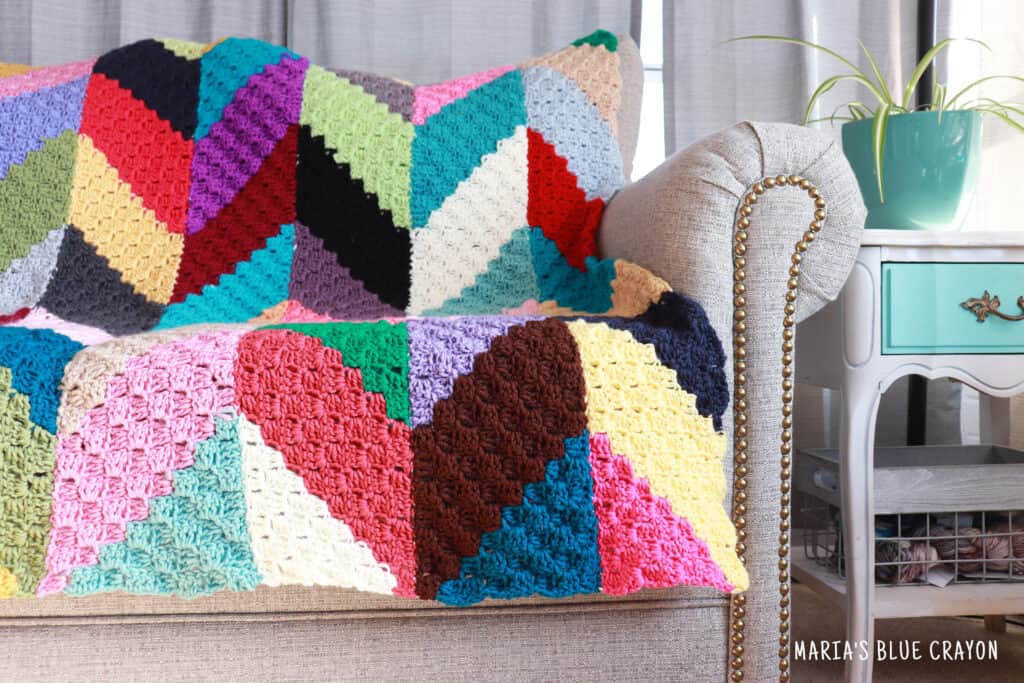 There is usually leftover yarn from crafts, as well as yarn purchased for the color alone years ago. This project is a terrific way to put all of those yarns to good use. The corner to corner stitch makes this blanket easy to make and has a really nice distinctive pattern. You'll adore making this blanket if you enjoy the thoughtless corner to corner stitch. It has a beautiful even pattern, and yet, it is really vibrant.
Cozy Stripe Blanket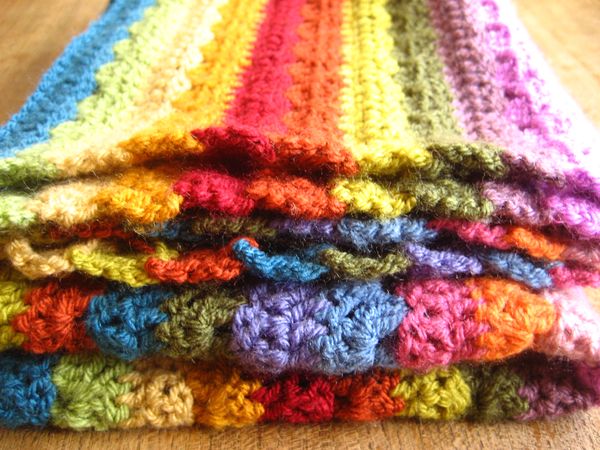 This pattern employs only one crochet stitch, making it a quick and easy mixed stripe with two rows of crochet for each colour. It's a great project to do during the colder months because of its simplicity. The rows expand quickly, and the basic mix of stitches provides a lovely pattern on the surface.
Treble Cross Crochet Blanket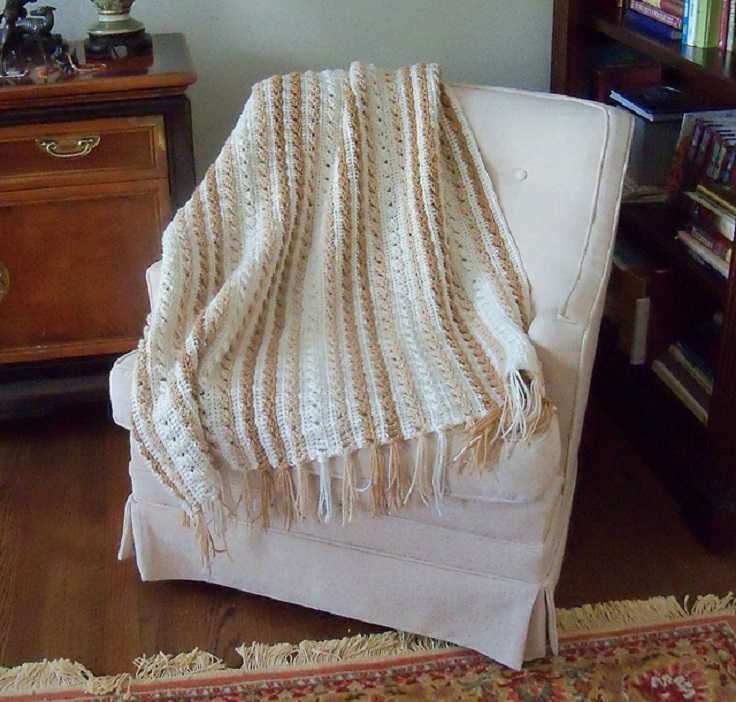 With a basic striped design, this blanket is quick and attractive. The design is simple and easy to follow, but there's never enough yarn! Before you start this project, make sure you buy some extras. It will produce a beautiful piece of furniture, so it is well worth the effort.
Lattice Pom Pom Crochet Blanket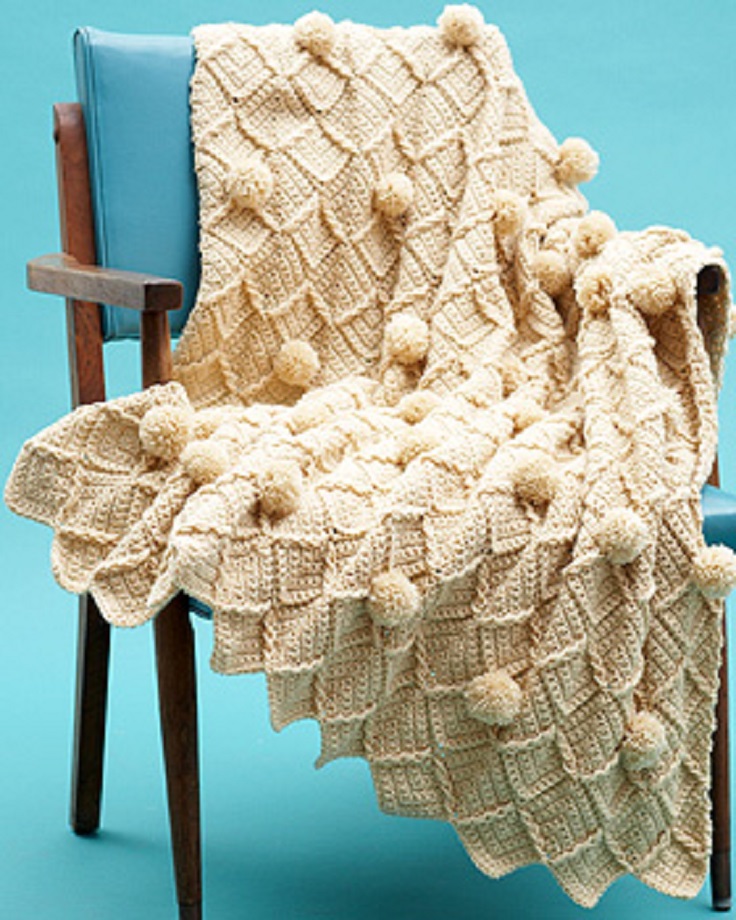 If you are into crocheting, and you need a personalized gift for a very dear person, take a look at this crochet pattern. It is not the easiest and smooth pattern, but it sure is the best one you can get for the occasion you need it for. The pom-poms make it fluffy, and the scallops make it cute and elegant. So, why not try it?
Do-It-In Squares Throw Crochet Pattern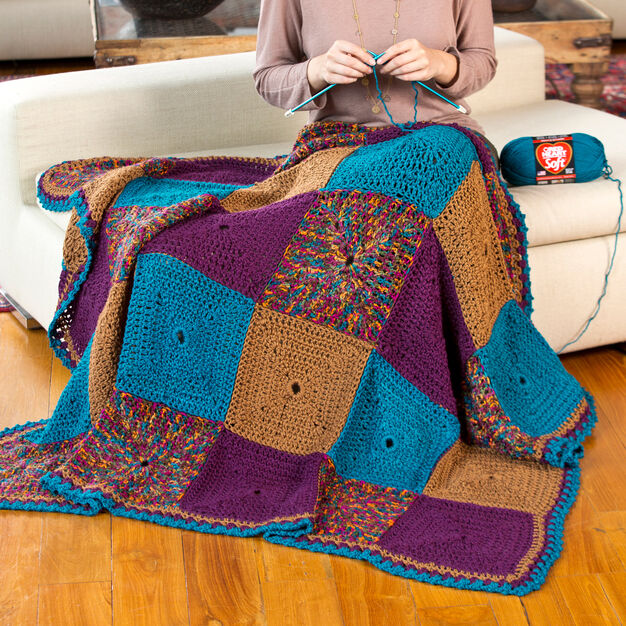 Since each of these squares is crocheted independently, this is an excellent project to take with you when you're not at home. This design is lovely in the colors displayed, but it may simply be modified to match your own decor.
Duchess Baby Blanket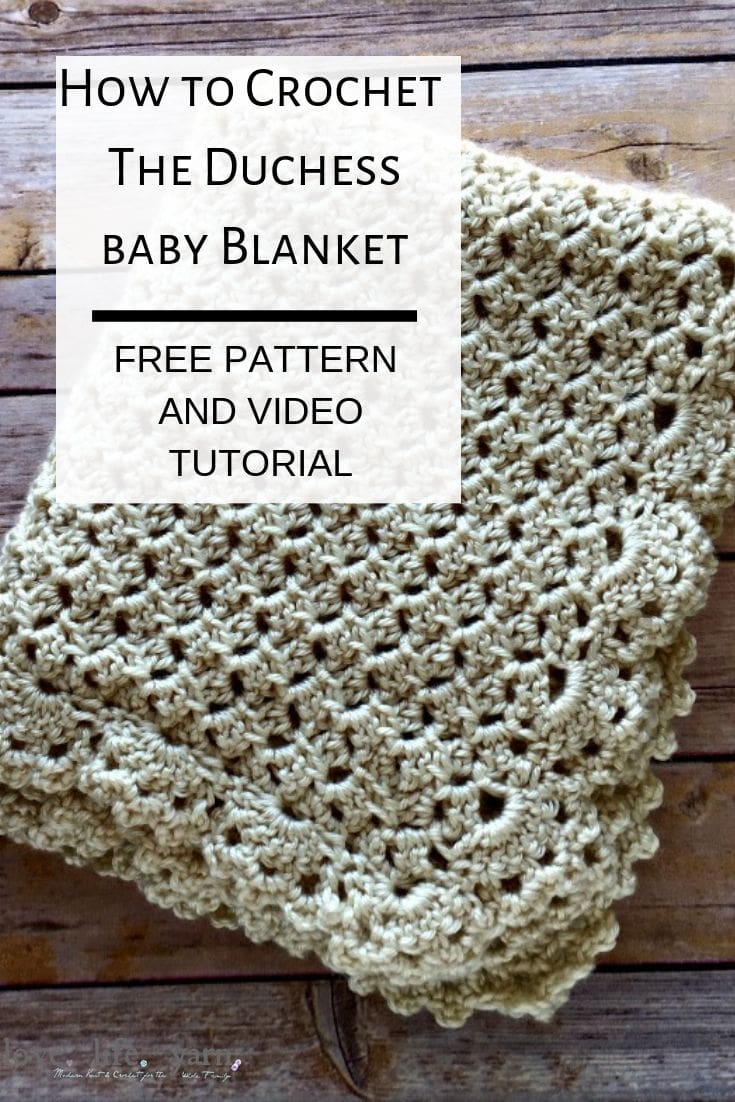 This blanket has a lacy look with no major holes thanks to the Duchess Lace Stitch, which is a simple stitch. The pattern can also be found on scarves and shawls. It's a lovely baby shower gift, or if you create it bigger, it's the perfect cover to have around your living room without seeming cluttered.
Loopy Love Blanket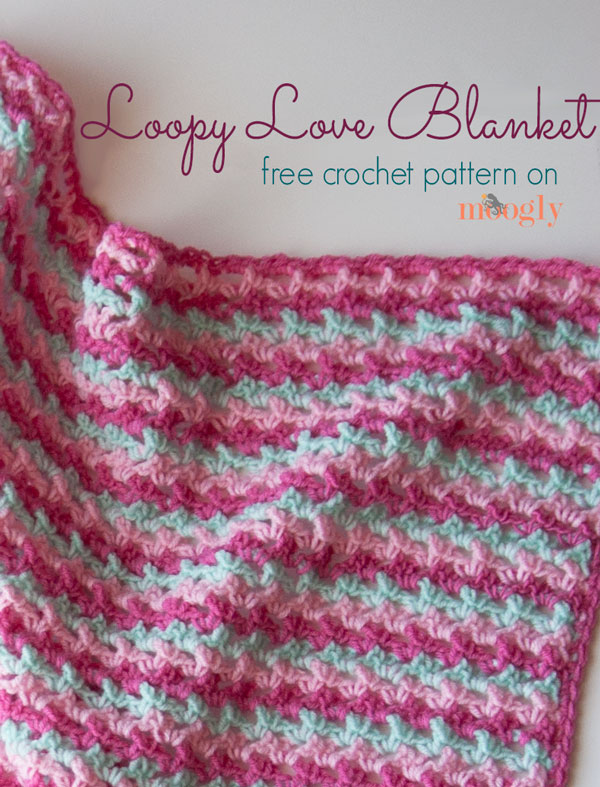 Making the Loopy Love Blanket is a lot of fun! The pattern is simple to remember, the stitches fly by, and the finished product appears far more intricate than it needs to be. And with three colors, you can switch colors every row without having to cut the yarn!
These were the patterns we chose for you. Now, it's up to you to get creative and crochet your new blankets. Share your creations in the comments below.