Yes, you read the title right. If you love potted plants you know that there is something peaceful about nurturing plants and flowers. A lovely way to show off your love for greenery is by having a piece of nature with you at all times, However you can't carry a potted plant with you everywhere, but would you wear one around your neck? Here you will see the top 10 cutest little flower pot necklaces tutorials that can help you do just that. Of course in some tutorials artificial flowers are used, but you can easily replace those with some succulent plants, since they are perfect for these projects. So, let's get started.
Terrarium Necklace
A terrarium is a lovely decoration for your home and it also makes a lovely pendant for your necklace. You just need to find a small glass bottle to put your seedling in and you can have a small garden with you at all times.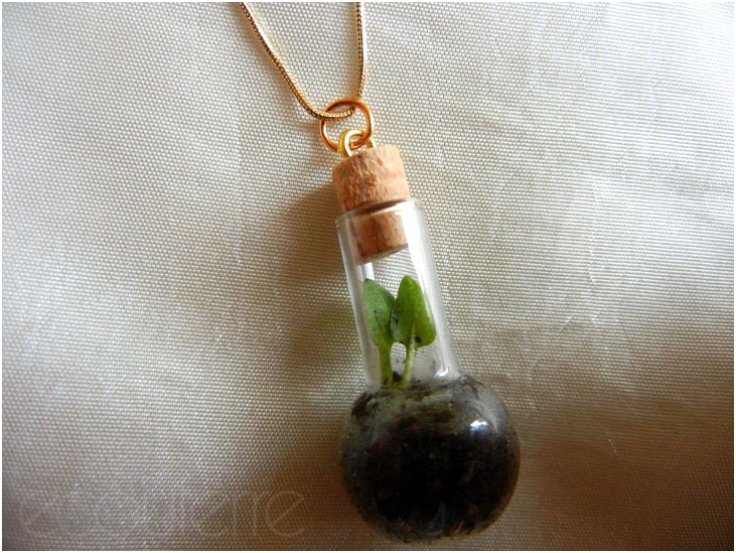 via ecouterre.com
Precious Dutch Clog Planter Necklace
The Dutch are famous for their clogs and their tulips, so making a clog pendant with some greenery in reasonable and fun as well. Although this is not a full tutorial, it is simple to make. All you need is a piece of clay shaped into a clog, a hole at the heel of the clog where the bakery twine will go trough an some tiny succulent of fill it with.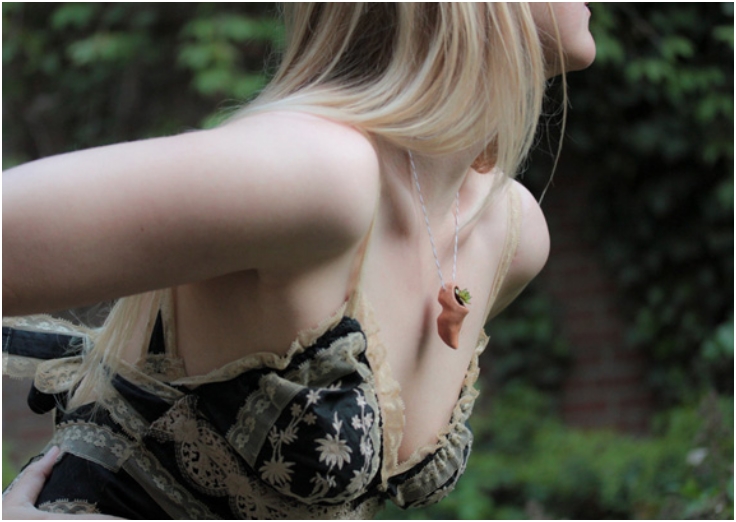 via fokal.com 
Flower Pot Pendant Tutorial
This tutorial shows you how to make a flower pot pendant, complete with fake flowers. This is a more colorful pendant and you can choose whatever plastic flowers you like or you can simply take the tiny pot and put real plants in it.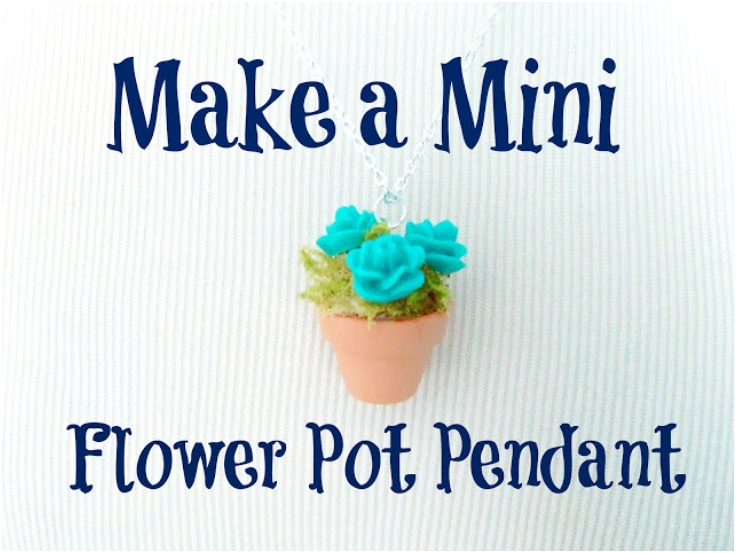 Flower Water Tube Necklace
If you ever ordered a flower arrangement from the florist, you might have noticed these small water tubes and you must have thrown them away, thinking that they are useless. Well, the next time you get your hands on some water tubes, remember that you can use them as a lovely necklace pendant where you can put your fresh flowers.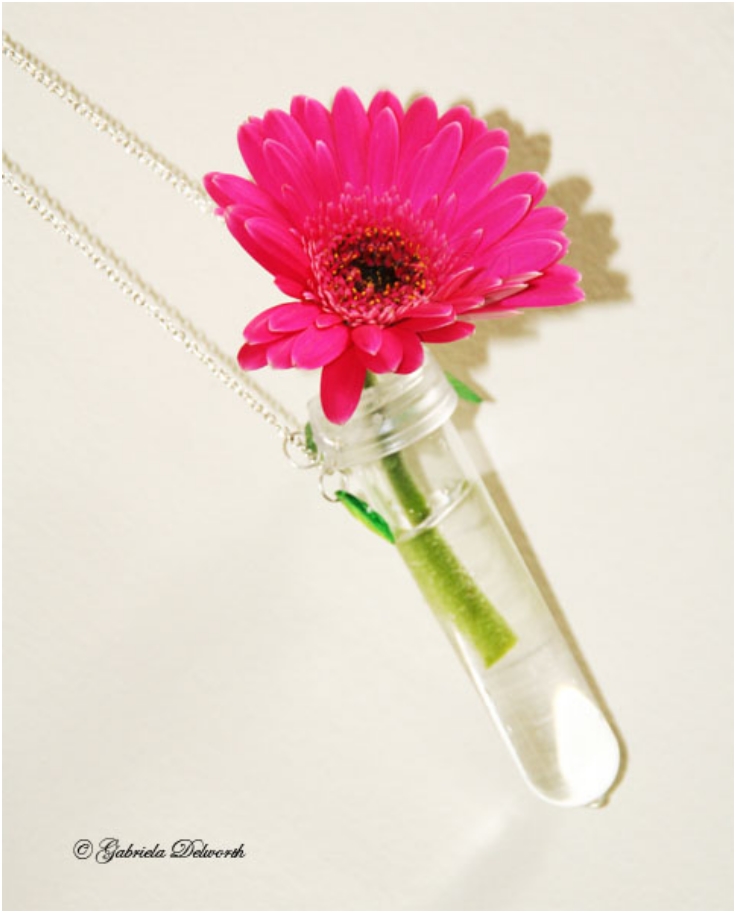 via gabrieladelworthdesigns.blogspot.com
Flower Necklaces
If you have a green thumb, you might have done this once or twice – planted a flower in an old china pitchers or mugs. Here is how you can do that in miniature, with darling little doll house mugs and some doll house flowering ground cover. It is fun and easy to make and makes a perfect gift for your mother or your favorite aunt.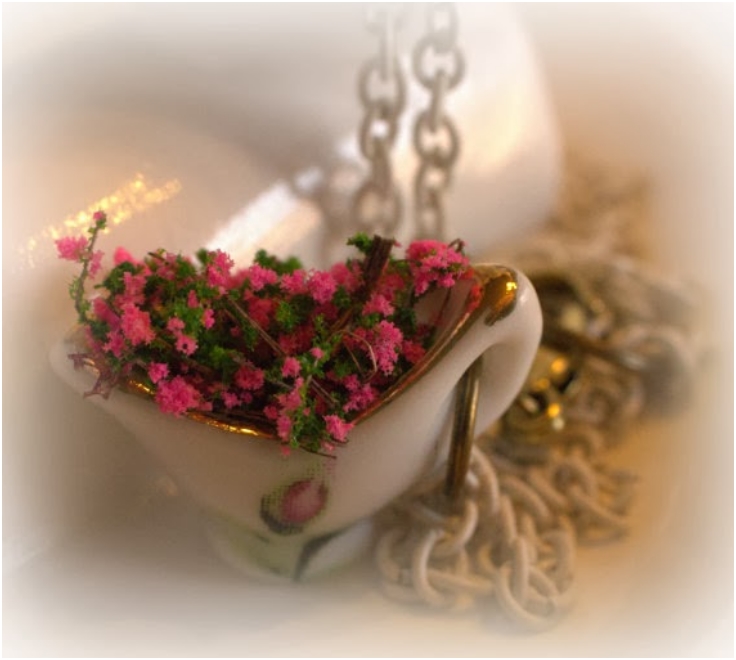 via bacontimewiththehungryhypo.blogspot.com
Mini Vintage Thimble Planter Necklaces
This will make a perfect whimsical necklace for your daughter. With the old thimble from your sewing box you can make a pot for a potted plant necklace. This tutorial offers a version of clay mushrooms, but if you like a more fake flowery look, check out this version.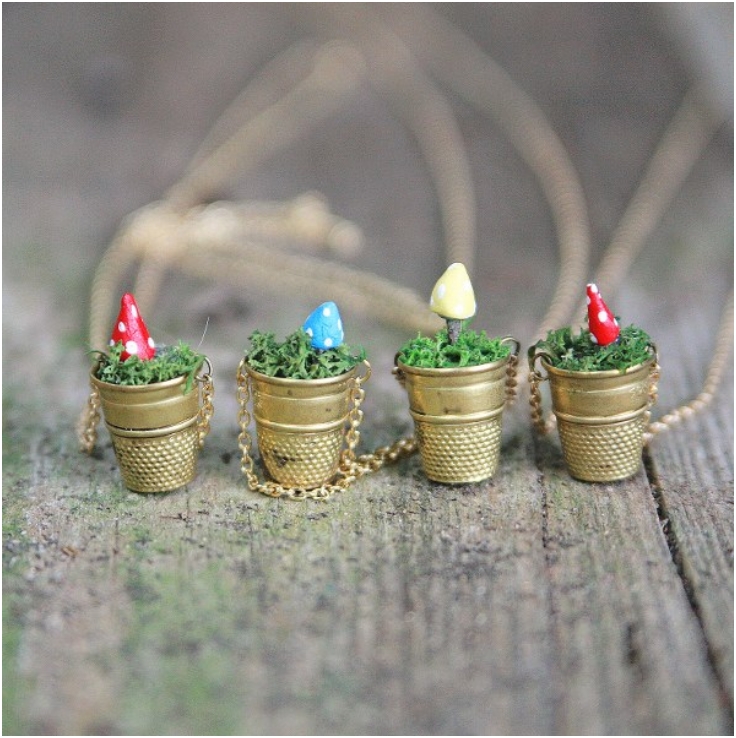 Simple Flower Pot Necklace
So far we've shown you clay and metal mini pots,and now we offer you a tutorial for a necklace with a wooden miniature flower pot pendant. The nice thing here is that the decoration is made with moss and real dried flowers to make closer to the real deal.
via sincerelykinsey.blogspot.fr
Cork Planters
You may not be able to find miniature pots t buy, but you must have some win corks that you have't thrown out. They can make excellent mini pots, you just need to be careful while carving the hole. This tutorial shows how to make cork planters, and to turn them into pendants, just add one or two jump rings to put the chain trough.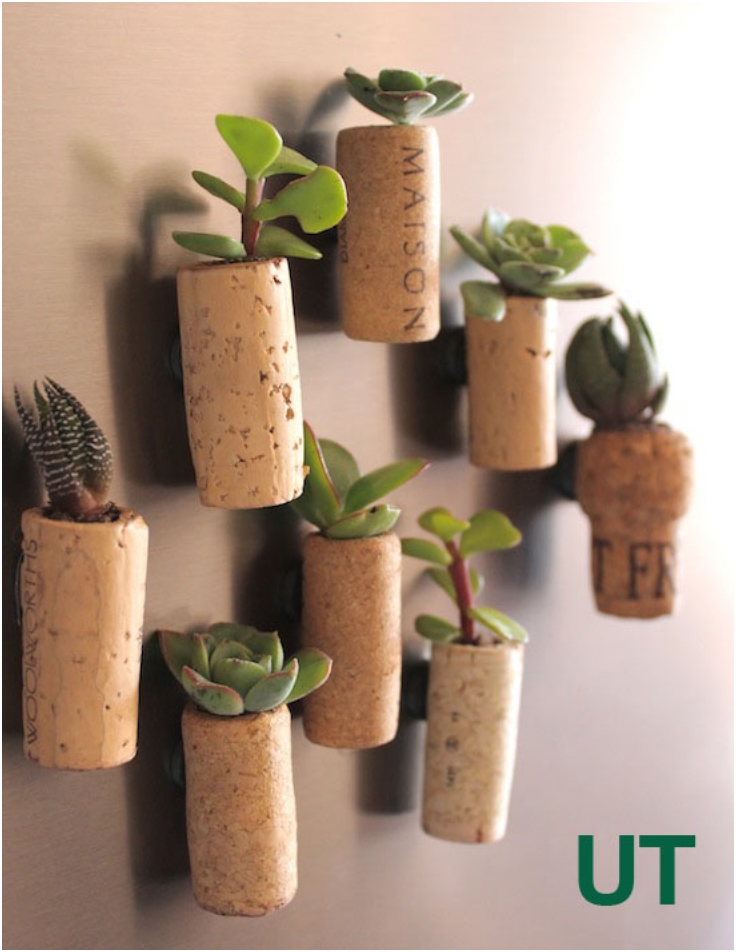 via upcyclethat.com
Vase Necklace
Inspiration can come from the most unexpected places. Can you believe that these adorable vase pendants are actually made from toy bowling pins? If you have some at home, you too can make this lovely vase necklace and have your favorite flower fresh and with you all day.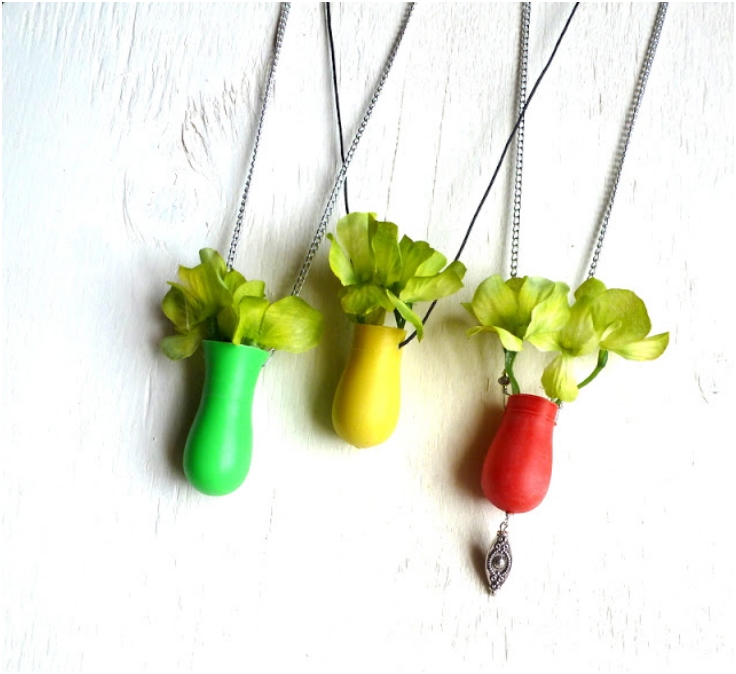 via michlinla.com
Tiny Polymer Clay Plant Pots
After seeing all the tutorials in this post, you might think that having wearable planters is a novel idea. Well, actually there is a site just for such jewelry and you can visit it here. As for this last tutorial, as you will see, it is for a simple clay plant pot, but one that is so similar to the necklace from the picture, that all you need to add to the clay pot is a jump ring and chain or a rope and you'll have your very own wearable planter.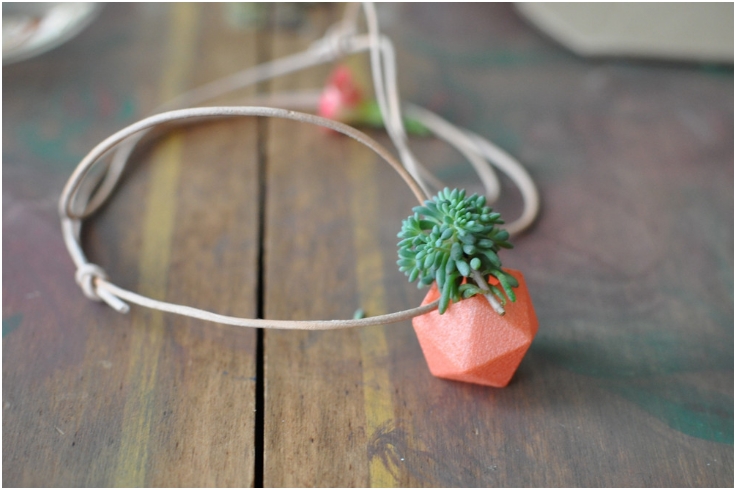 via transientexpression.com
photo credit wearableplanter.com