If there is one thing the whole world can thank the Italians for is for sharing their beloved, delicious, and amazing cuisine. There probably isn't a place in the world where you can't enjoy some nice pizza, pasta or lasagna. Many of these traditional Italian dishes are altered to suit the specific tastes of a certain nation, yet no matter what ingredients you use, you can always be sure that you're having a magnificent Italian dish.
Today we'll show you some mouthwatering classic hearty, and some healthy variations of the less known dish of the worldwide spread Italian recipes, and that is the comforting cannelloni. Some might call the cannelloni "the lazy lasagna dish", and in fact, they are cylindrical-shaped lasagna, which you can fill with the stuffing of your choice, bake them, and then serve them with some generous amount of tomato sauce on top if you'd like.
The cannelloni casserole is a perfect dinner dish, but you can indulge in it for lunch as well, and is a great dish to serve for your family or friendly gatherings. You might be skeptical to try making cannelloni, if you've never tried them before or if you are concerned about this comfort food is too rich of a dish for someone watching their weight. Don't worry. There are many low-carb and even vegetarian ways to prepare the cannellini and fully enjoy the taste.
If you're looking to add to your repertoire of delicious Italian family meals, then you definitely need to try making some of the phenomenal recipes from our list of diverse and dangerously delicious cannelloni dishes. Bon Appétit!
Baked Cannelloni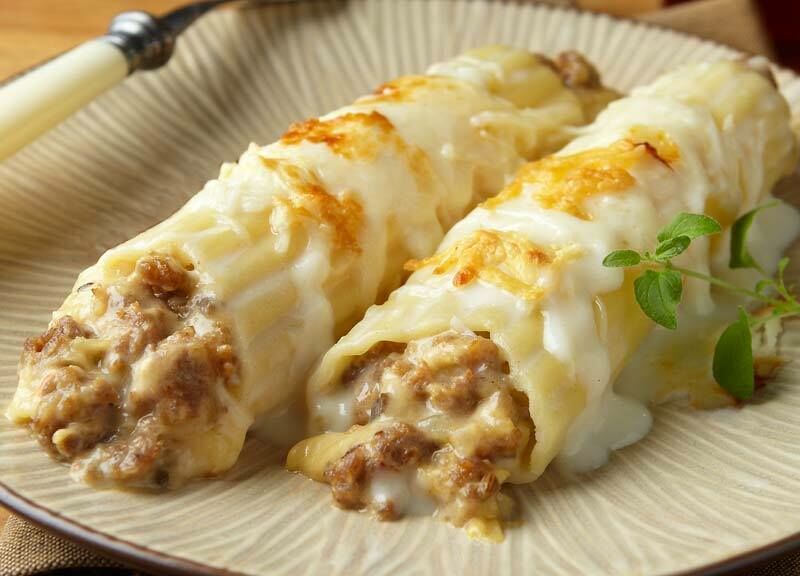 Let's start off with a cannelloni recipe that is probably the closest to Italian cuisine. Filed with mushrooms, Italian sausage, and covered with mozzarella and parmesan cheeses, it is a comfort food you wouldn't mind waiting for you at home at the end of the day.
Mushroom Cannelloni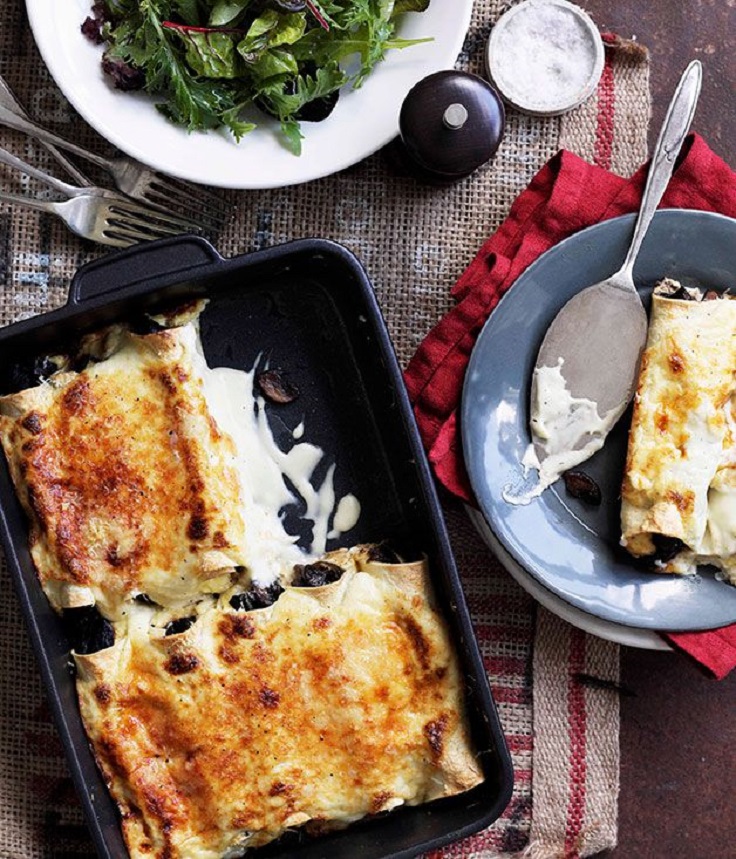 While this is not a completely vegetarian option, it will certainly satisfy the taste of those who want a filling meatless meal. These mushroom stuffed cannelloni with bechamel sauce are creamy, light, and heavenly delicious.
Lentil and Basil Cannelloni
If you aren't particularly fond of mushrooms, then you might like this meatless cannelloni recipe with lentils and basil. Not everyone is a fan of lentils, but these legumes are an excellent source of iron and their protein content makes them a perfect substitute for meat. The basil adds that classic Italian flavor, and together with the cheese makes the lentils a lot more palatable.
Cannelloni with Turkey, Ricotta, and Roasted Pepper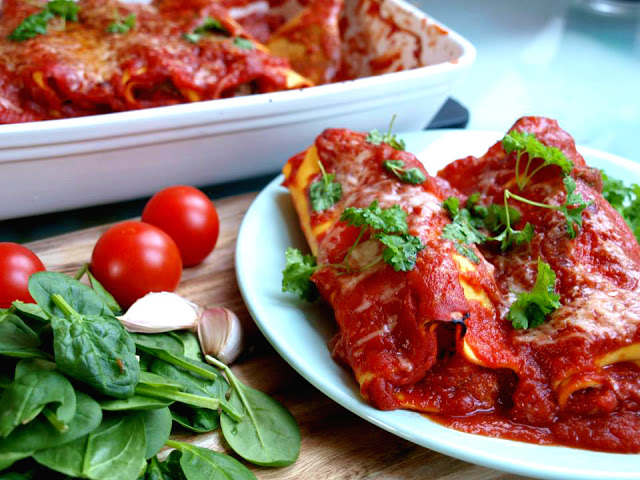 Moving back to a healthy meaty cannelloni dish, this appetizing cannelloni meal will certainly be a favorite for those who like more juicy casseroles. The combination of turkey, baby spinach, garlic and bell pepper give these cannelloni a burst of flavors that go complement each other perfectly.
Pork Cannelloni with Chorizo Sauce and Bechamel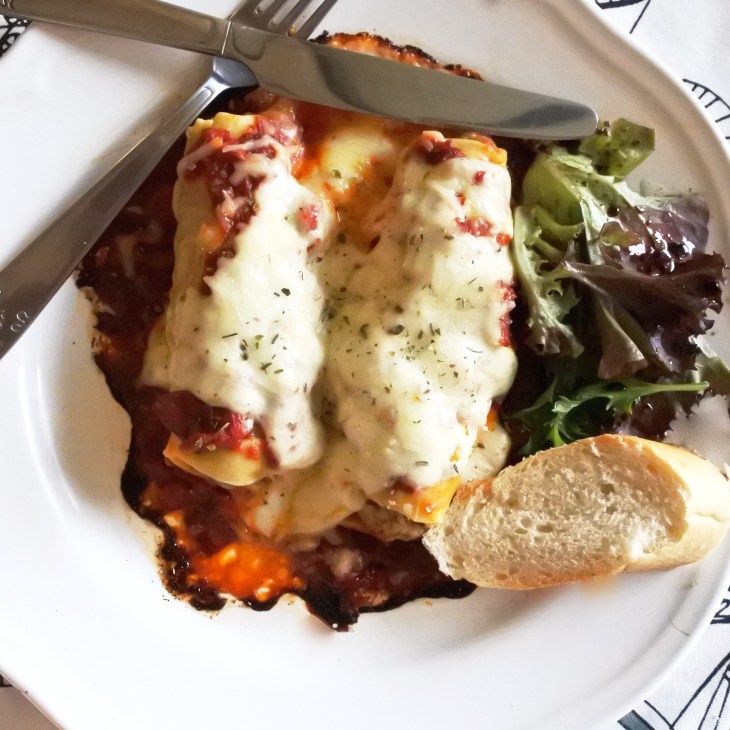 For those who want something different, but still desire the taste of pork, this is the recipe you should give a try. The lasagna sheets or cannelloni stuffed with minced pork meat, that have been cooked in a spicy tomato and chorizo sauce is a dish that will make you come back for second and thirds.
Rye Cannelloni, Consomme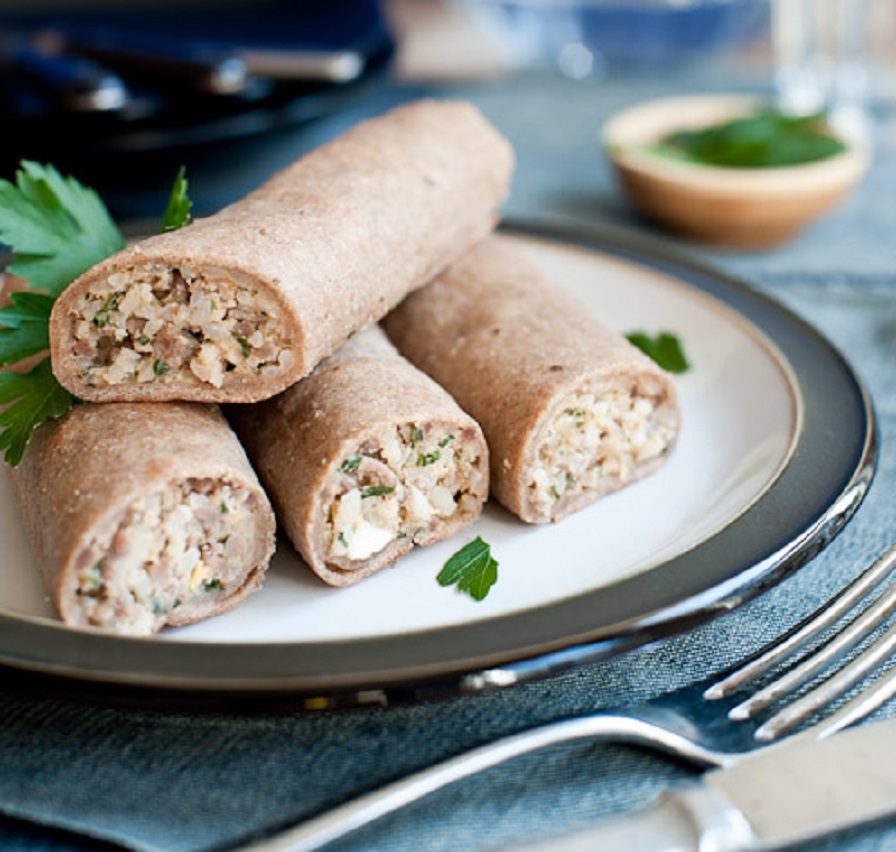 As we mentioned, the classic cannelloni is made with cylindrical or regular rolled lasagna sheets, which is not a particularly good thing for vegans, since most of these are sold at stores that contain eggs. If you're looking for a healthier and vegetarian/vegan option, this rye cannelloni might just be up your alley. While his delicious recipe contains meat in the stuffing, you can easily make it a fully vegan dish and enjoy the full flavor of the cannelloni.
Creamy Black Garlic Alfredo Stuffed Pasta
Although it is not a taste most people like, garlic caries an abundance of healthy nutrients that can help you battle off a lot of lesser illnesses, like the flu, and it's very good for your digestive and immune system. The black garlic has a tamer flavor than the regular one and has almost the same nutritional benefits. And if you can't get your family to incorporate more garlic into their diet, you can probably change their minds with this creamy, finger-licking alfredo cannelloni dish. It is soo good, they won't even notice the black garlic.
Butternut Peacan Canneloni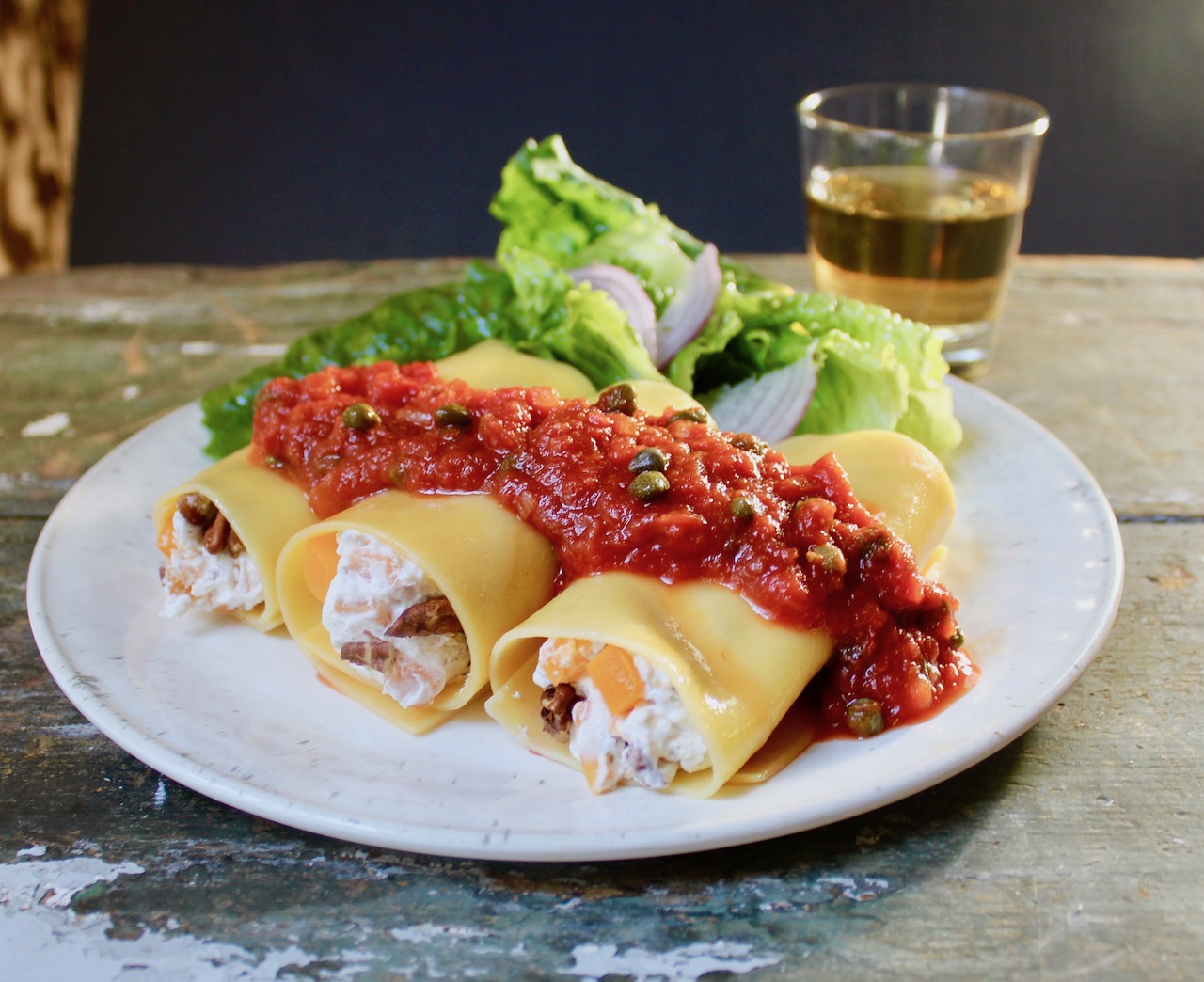 Another neat thing about the cannelloni is that it can carry a variety of flavors, from zesty and spicy to a sweet taste. Since we don't cover deserts in this list, which you can definitely pull off with the cannelloni, we do offer a bit of a sweetly tasting meal, with pecans and butternut squash. A strange-sounding combo, maybe, but it will certainly tickle your taste buds.
Low Carb Zucchini and Ricotta Cannelloni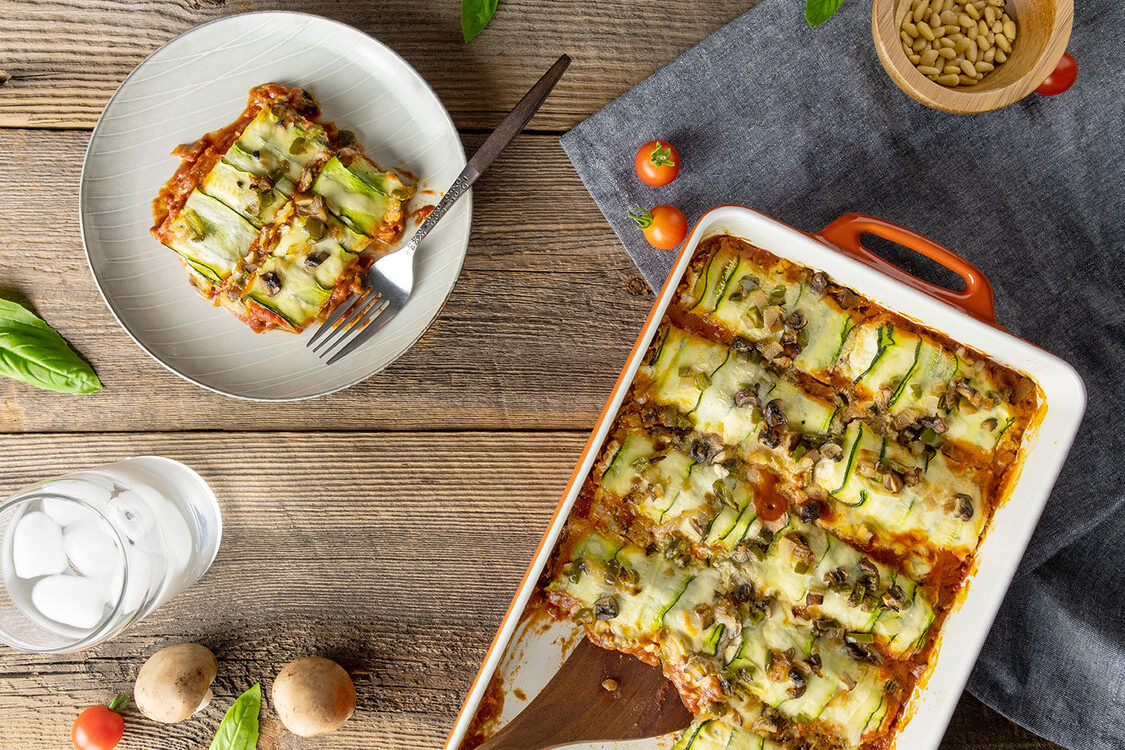 For our last recipe lacks the actual cannelloni, but it is a cannelloni dish nonetheless. This veggie casserole has a creamy ricotta filling wrapped in tender zucchini slices, baked in fragrant mushroom sauce. A low-carb meal that you won't feel guilty about when you fill your plate up to the brim.
How did you like our cannelloni list? Was it enough to make you add this versatile dish to your regular home menu? If so, then our job here is done. Do you have a favorite cannelloni recipe? Which other less popular Italian dish would you like to see more often? Share with us your thoughts and ideas in the comment section below.