One of the best ways to eat chocolate desserts is to prepare them with orange. These two go perfectly together and there are many recipes to prove this. You can make anything you would like – from chocolate orange cakes to chocolate orange truffles. All of the recipes are really easy to make, but some of them will take longer to be ready. No worry, after trying them you will realize that these desserts are the things worth waiting for! So, instead of staring at the pictures and wonder how awfully tasty these desserts are, pick few and and go straight to the kitchen.
1. Chocolate Orange Cupcakes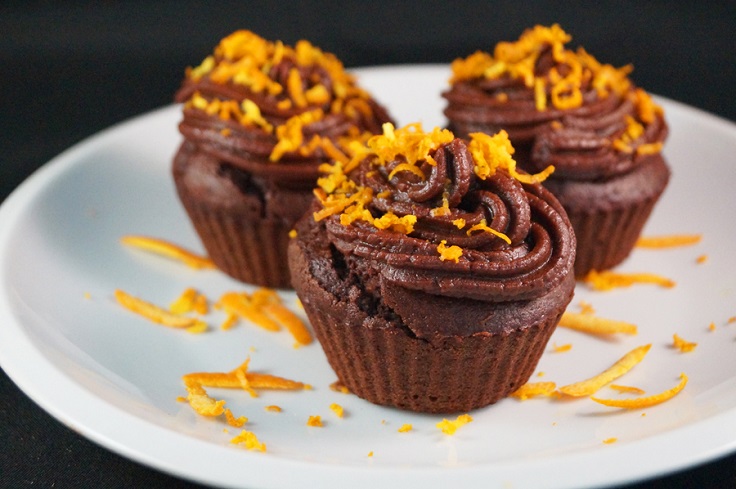 via myinspiration.tv
These good looking chocolate orange cupcakes are ready to eat in less then hour. They are vegan and gluten – free and taste as good as the not so healthy version of them! They have an amazing frosting which is made from peanut butter, cocoa powder, almond extract and maple syrup. It fits perfectly with the orange and the chocolate.
2. Chocolate Orange Truffles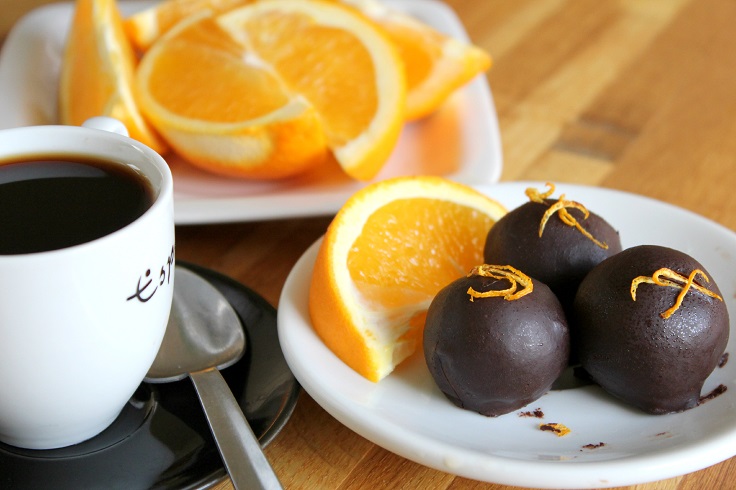 via yummyvitality.com
These sweet little truffles will make you crave for more of them after the first one you try! After tasting them you will be like "I'll have another one… and another one… And this one is last I swear!" Yes, they are that delicious and addictive. Another thing that adds so much to the flavor of the truffles is the coconut cream or the cashews. You choose yourself which one to use as ingredient, but both work fine.
3. Chocolate Orange Cake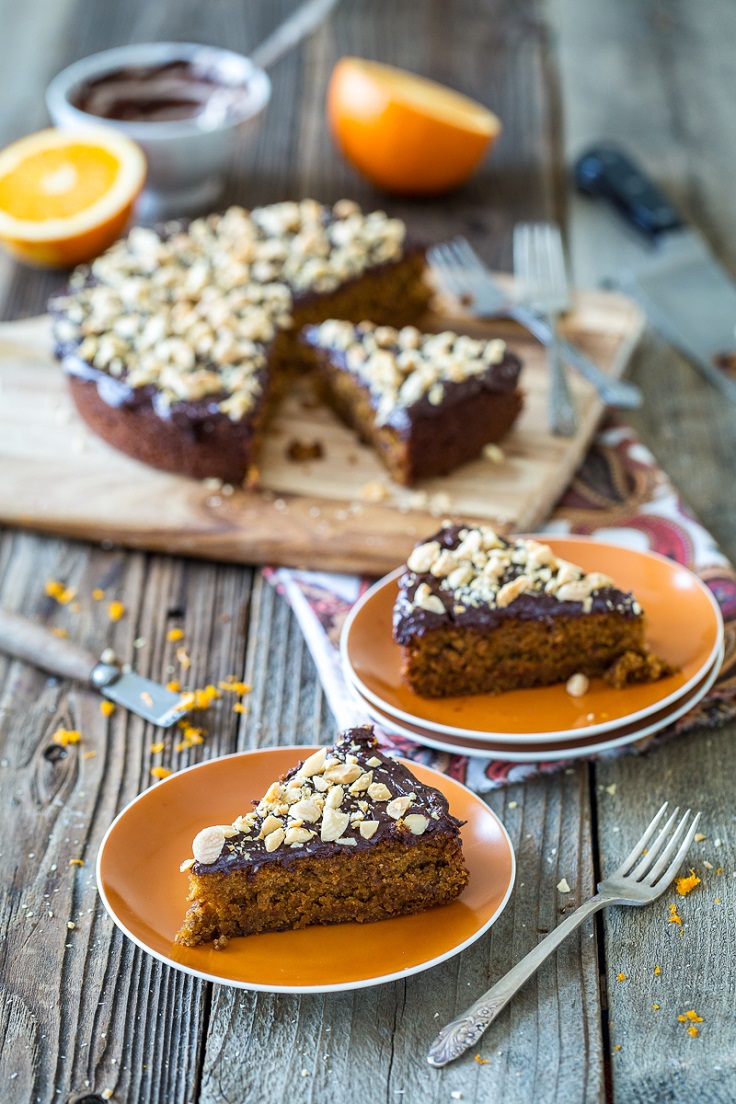 via keepinitkind.com
There are tons of recipes about chocolate orange cakes. There are so many of them to try! If that's some kind of challenge, start with this vegan cake. It has very delicious chocolate orange glaze with marcona almonds on top. Orange and almond flavor go very well together and we can talk more about how this cake tastes amazing, but instead of that, make it and see yourself!
4. Orange Chocolate Cheesecake Bars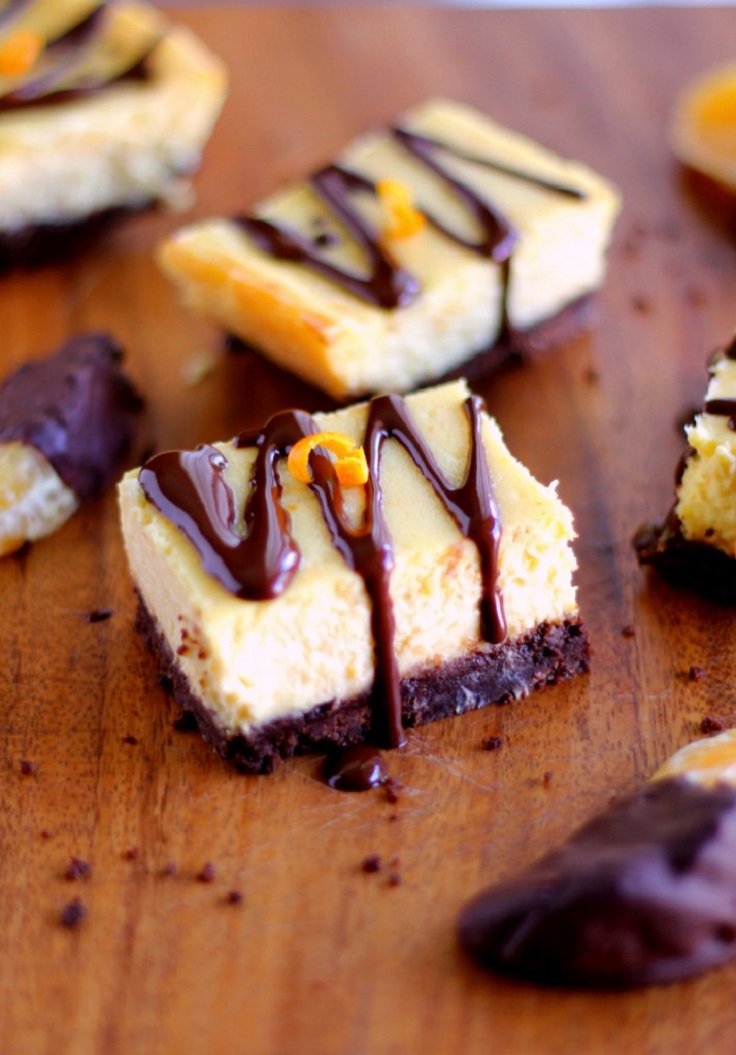 via strictlydelicious.com
This cheesecake bars a are a must try. Their crust is actually made from chocolate cookies and about the orange filling, all the ingredients needed for it are put in a food processor and you blend them until they get smooth. The next step is to place melted chocolate on each bar and serve them with half dipped orange segments.
5. Chocolate Orange Mousse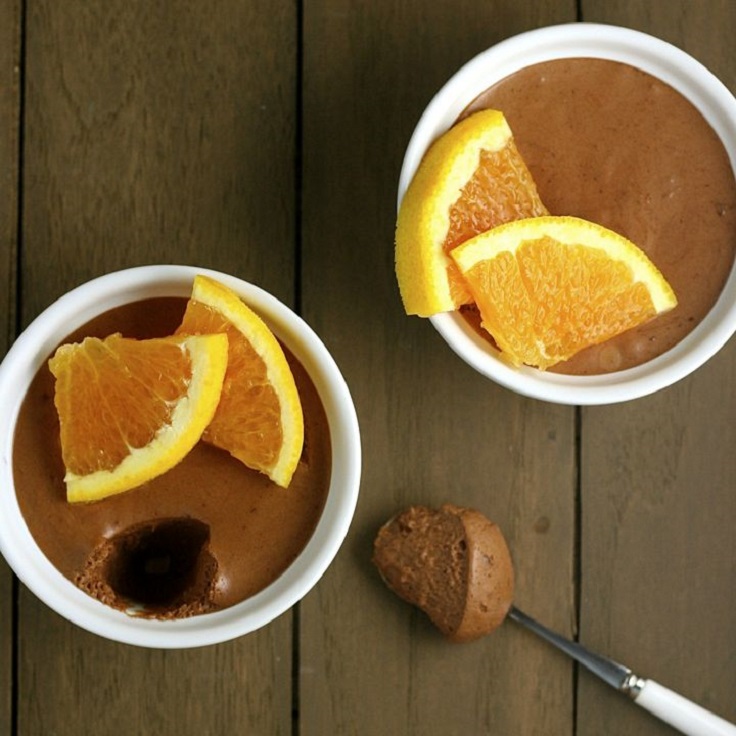 via mydailymorsel.com
If you are looking for something smooth and creamy, there's nothing better than a chocolate mousse, especially if it is with orange. This perfect combination of bittersweet chocolate, heavy cream, orange zest and orange juice will take longer to be ready to eat because it needs time to refrigerate, but after trying it you'll loose every hard feeling you had about waiting it.
6. Spicy Chocolate Orange Barks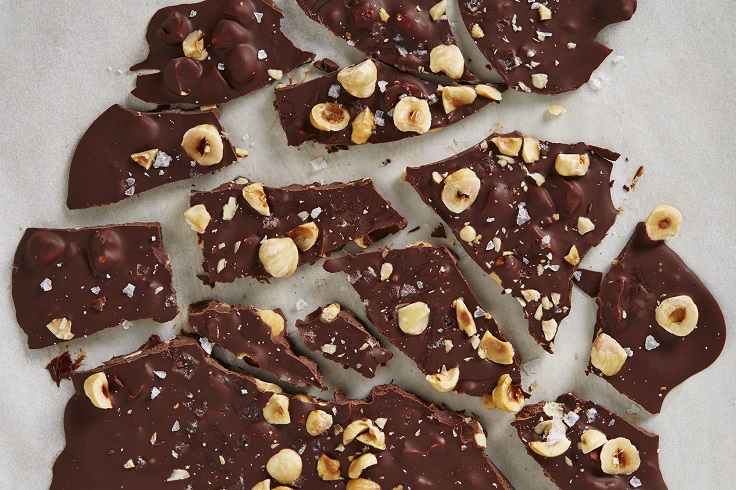 via bonappetit.com
Many doesn't like the dark chocolate as much as the milk one, but the truth is that the dark one is much healthier. So, it's not a big deal if from time to time you use it instead of the milk chocolate. These chocolate orange barks can prove you that the dark chocolate is the real deal when it comes to desserts. The hazelnuts are more than welcomed and the barks also contain cayenne pepper, so if you're not into spicy stuff, leave it out.
7. Chocolate Orange Fudge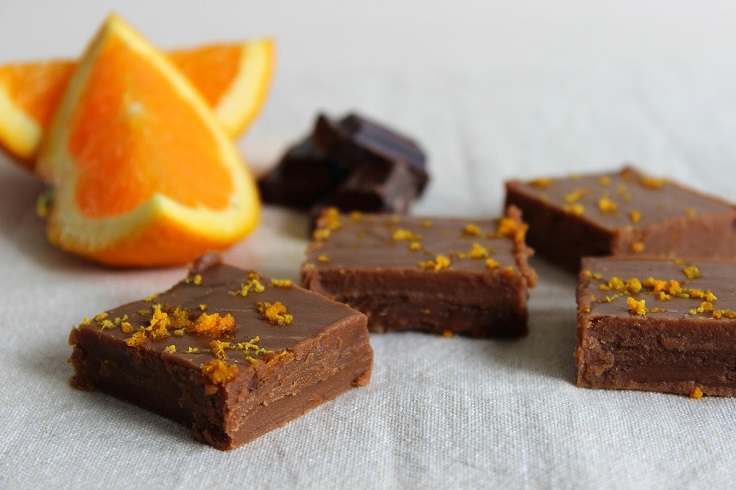 via picnicnz.blogspot.com
You only need four ingredients to get these fudge! The recipe is one of the easiest you can find and it most certainly is one of the desserts you must try when it comes to the chocolate orange combination. To make the fudge, you only need brown sugar, light condensed milk, butter and milk chocolate with orange essence.
8. Orange Chocolate Pudding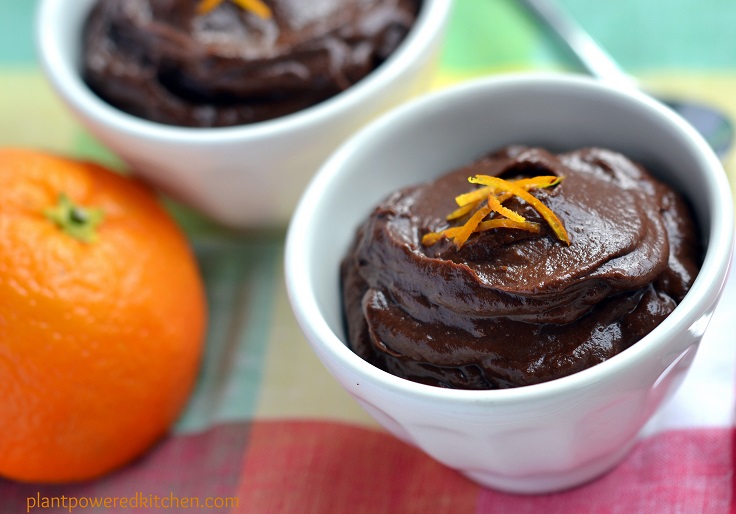 via plantpoweredkitchen.com
This raw chocolate orange pudding is the most delicious creamy chocolate experiences around! The pudding is really thick so if you want to make it more thin, you can use orange juice, nut milk or just use water. With this recipe you'll get 2 and half cups and before serving it, you can leave it in the fridge to cool.
9. Double Chocolate Orange Bars
via theeverydayveggie.com
Instead of having a cup of coffee with the brownies, use the coffee as ingredients in the brownies! Orange and (dark) chocolate is a great combination, but if you add coffee, vanilla essence, chopped almonds and chopped walnuts to this duo what you'll get is a food close to heaven. Another great thing about these brownies is that they are ready to eat in 30 minutes.
10. Orange Chocolate Melting Cookies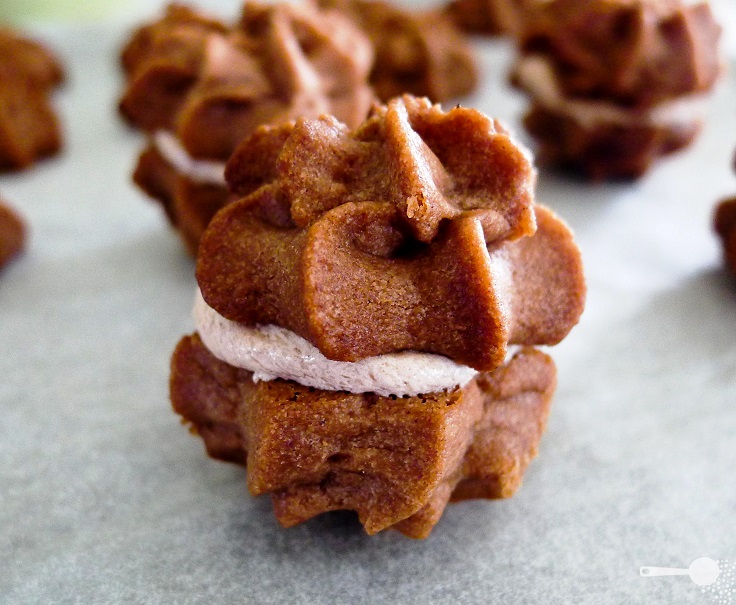 via wholesome-cook.com
These melting cookies are dairy free and highly addictive. They are small, soft, creamy and will melt so smoothly you'll need more to satisfy your sweet cravings. After making them, you should leave them in the fridge to cool, but before you take them out five minutes before you serve them. That way the melting cookies will prove how truly melting and tasty they are.