Maintaining healthy lifestyle doesn't mean prohibiting desserts! No matter if you just want to eat healthy or you're trying to lose weight, there are plenty of recipes that are lower in calories than the store – bought desserts.
Below you will find ten guilt – free recipes that require just a little bit of your time and money. All of these desserts are very delicious and can be eaten as breakfast or even as snacks. Read along and let us know which of these recipes will be next on your list!
1. Peanut Butter Cups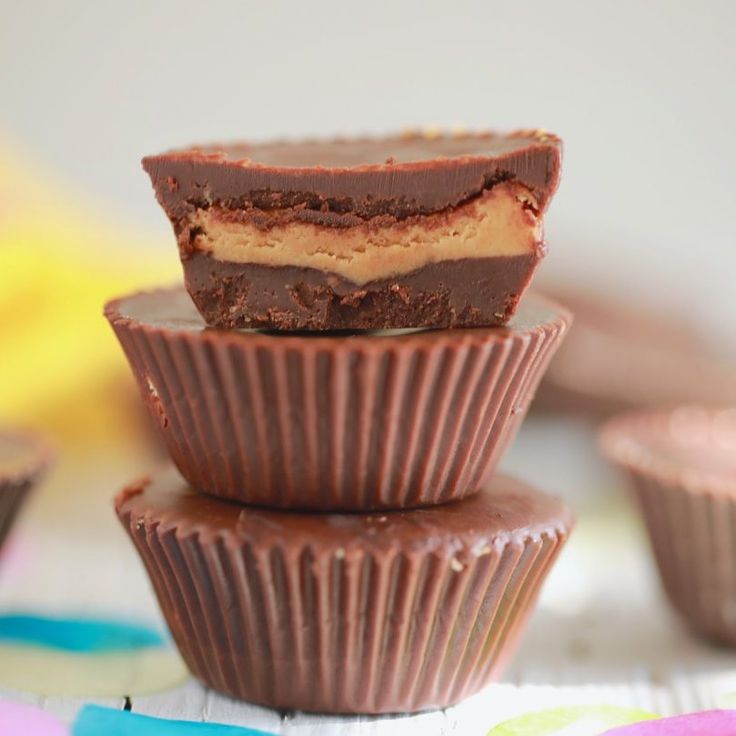 via biggerbolderbaking.com
Everybody loves the good old Reese's Peanut Butter Cups, so here's a copycat recipe. This one is very easy to make and the ingredients are cheap to buy – in fact, you just need few of them! The homemade peanut butter cups are healthier version and ready in no time. Just save this recipe and prepare it when you don't have much time, but crave PB chocolate dessert!
2. Blueberry Crumble
via amyshealthybaking.com
The blueberry crumble is a well – known recipe. However, there's a healthier version of it and it will still taste just as good as the original. Adding fruit in your desserts can make them more delicious and less guilty to eat them! Blueberries are one of the healthiest fruits you can find and they have tons of health benefits. Include them in your crumble and enjoy your guilt – free dessert.
3. Cheesecake – Stuffed Strawberries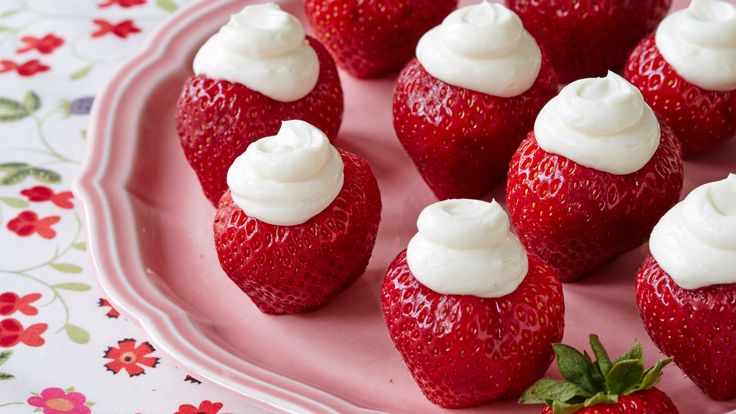 via today.com
Craving for cheesecake, but you need to lose weight? Then, here's the recipe that would satisfy your sweet tooth, yet it won't bomb you with calories. For this recipe you just need strawberries and your favorite cheesecake filling. Once you have the filling ready, just wash the strawberries, remove the stems and remove just a little bit from the inside so that you can fill in with the cheesecake.
4. Mini Chocolate Salted Caramel Pumpkin Cheesecakes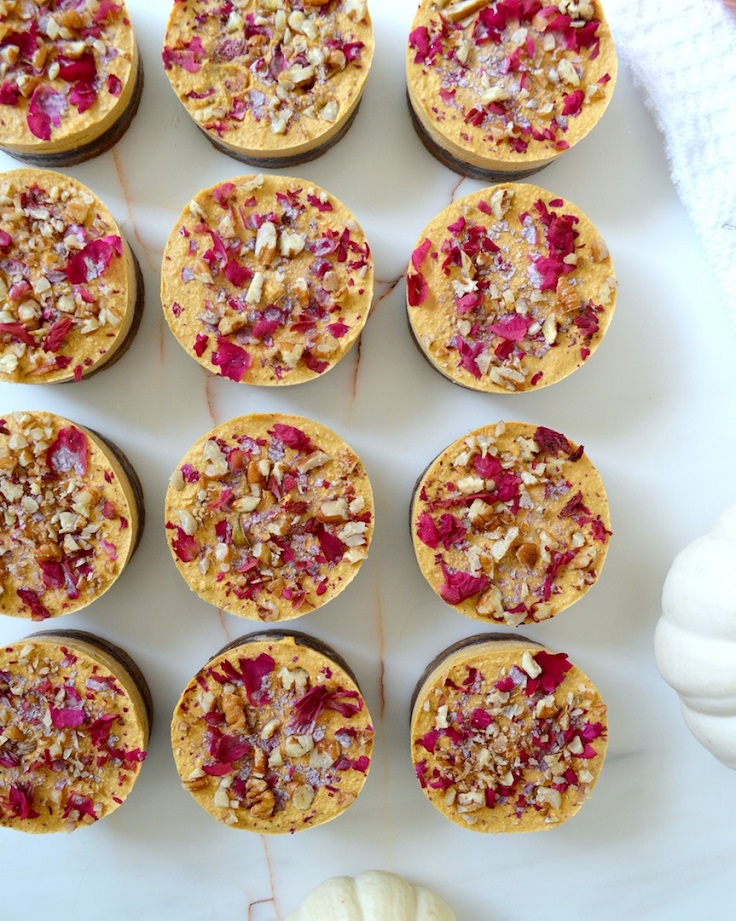 via plantbasedbaker.com
These mini cheesecake pies that don't just taste great, but they look so beautiful as well! Each cheesecake is made out of pecans crust, chocolate layer and salted caramel pumpkin cheesecake on top. It's a combination of different flavors that go really well together! You can top each of them with chopped pecans or other toppings by your choice. Looking so lovely like this, these cheesecakes are perfect for every occasion.
5. Chewy Fruit and Nut Bars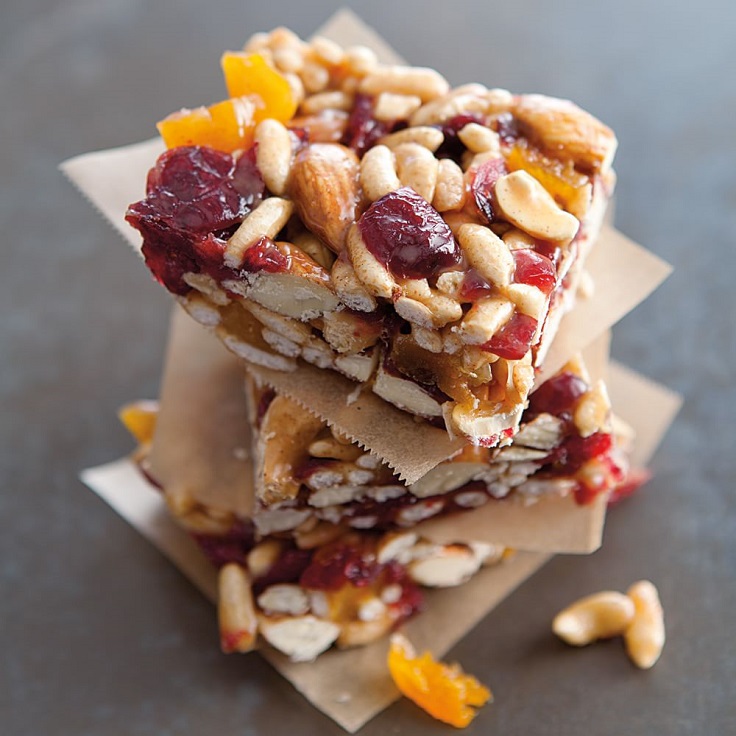 via williams-sonoma.com
The chewy fruit and nut bars are a great snack idea or even lunch box treats! They are ready in less than 30 minutes and you can even keep them in the fridge for up to one week. For this recipe, just gather all your favorite tasty ingredients, such as almonds, cashews, dried fruit, brown cereal and a nut butter by your choice – almond butter fits perfectly!
6. Chocolate Peanut Butter Banana Microwave Cake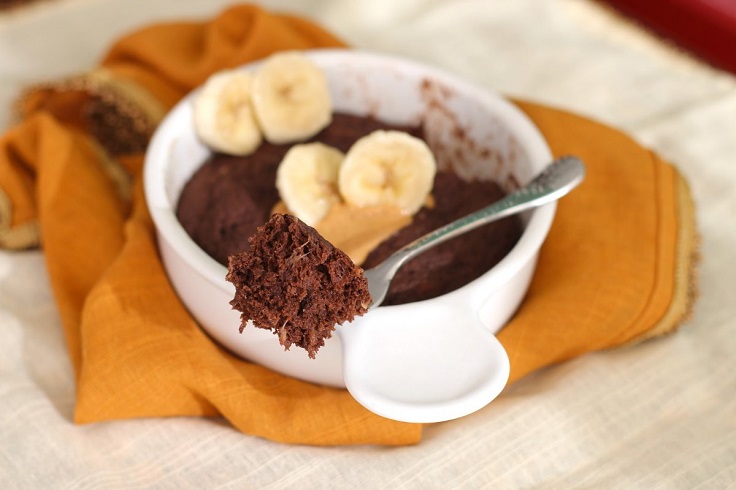 via mealplannerpro.com
Here's another peanut butter recipe, except that this time it's a gooey chocolate cake that you can eat for breakfast, snack or even dinner. The recipe is sugar – free, gluten – free and vegan. It's ready in just ten minutes, which makes it one of our favorite quick desserts you can prepare! However, in order to make this recipe you need a microwave.
7. Almond Butter Blondies
via init4thelongrun.com
Blondies are such a classic recipe! You can find them in many stores or you can even prepare your own at home. However, the original blondies recipe isn't really guilt – free, but luckily you can prepare a healthier version and enjoy it just as much as the original! These almond butter blondies are ready in less than one hour and are one of the best vegetarian dessert you can prepare!
8. White Chocolate Brownies
via dessertswithbenefits.com
Not everyone is a fan of white chocolate, but we believe that this recipe can change your mind. Your mornings will taste much better with these brownies for breakfast and even though the recipe is vegan, we're sure that you're going to love it, vegan or not. Sip your favorite cup of coffee or tea and enjoy it! The recipe is ready in an hour.
9. Apple Cinnamon Muffins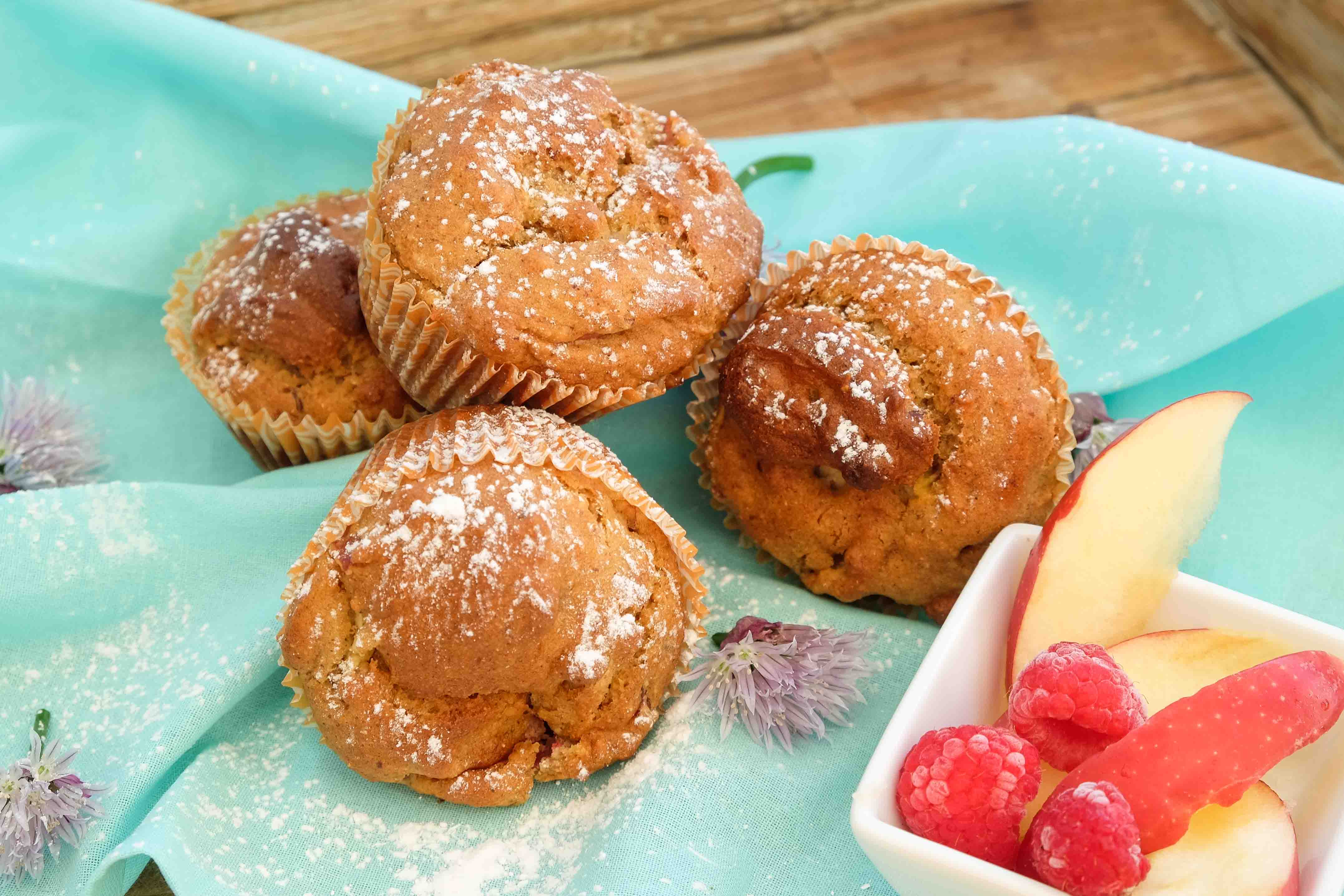 via onlyglutenfreerecipes.com
Is there anyone who can say "no" to muffins, especially when you know that they don't contain hundreds of calories? They are super easy to prepare and will be ready in less than one hour. These muffins are perfect for those of you who like autumn recipes that include cinnamon, apples, maple syrup and similar ingredients. You can also eat the muffins as snacks or pack them for your children's lunch box!
10. Chocolate Bark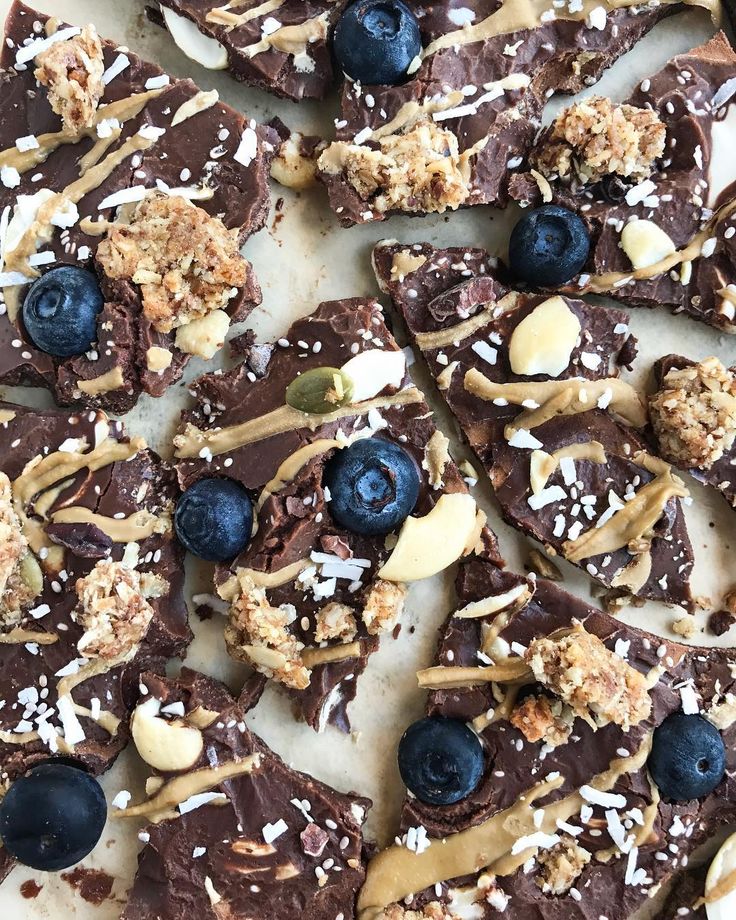 via rachaelsgoodeats.com
Many people that in order to maintain healthy weight, you need to give up on sweets. But, as long as you consume it moderately and keep the ingredients as organic as possible, you can indulge yourself in amazing desserts, such as a chocolate bark! Chocolate barks are one of the easiest recipes you can come up with, as all you need to do is to prepare the chocolate and toss your favorite toppings, such as chopped nuts and berries.