Polenta is a well-known creamy cornmeal specialty that you can find it very easily everywhere around the globe. You can make polenta in many different ways, with many different ingredients, so, there are polenta recipes with any kind of meat, cheeses, vegetables, mushrooms and many more, simply there are no limits. Because of that we have decided to make a fantastic list of top 10 delicious polenta recipes and all 10 of them are different and they can satisfy literally every taste. Take a quick look at the article that we have made especially to help you to choose the best polenta recipes that you can find on the internet and we must say that this special dish besides that's mouth-watering, it's really healthy for your organism too.
Creamy Cheddar Polenta
We can have a really great start with the creamy cheddar polenta recipe, which is also totally vegetarian. So, come on, take a look at the full recipe in the link below and start making it right away!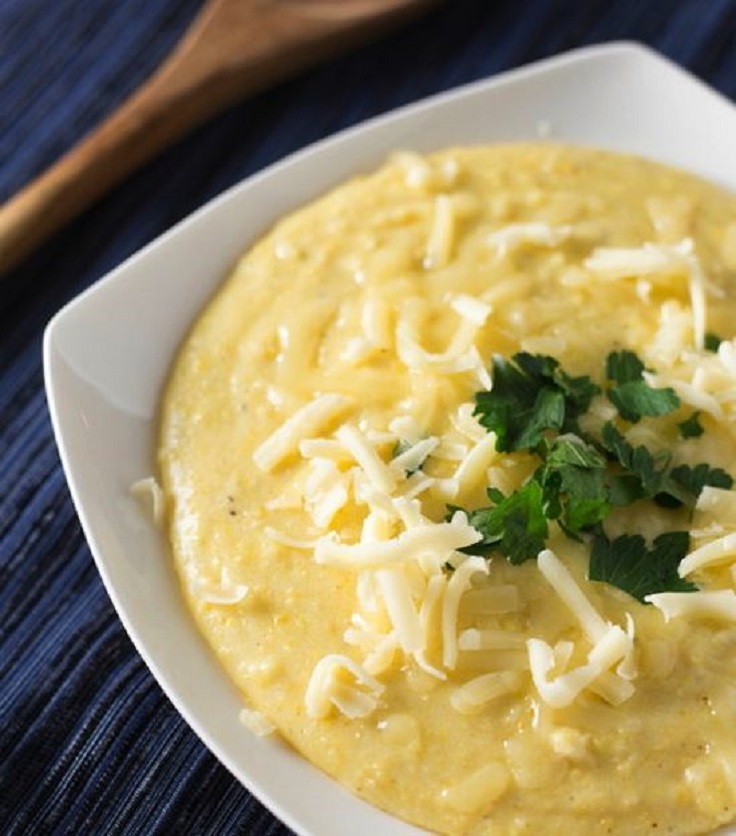 Polenta Caprese Bites
Caprese is a famous Italian combination of three main ingredients like mozzarella, tomatoes and basil that goes with almost everything, so, it goes really well over polenta too. So, the polenta caprese bites recipe that we have here is an exquisite choice for an appetizer, that's a fact.
via tablespoon.com
Meatballs Baked in Tomato Sauce on Polenta
And here comes our first specialty with any kind of meat, a real main dish. The meatballs baked in tomato sauce on polenta is a very interesting idea for lunch or dinner, especially if you love meatballs.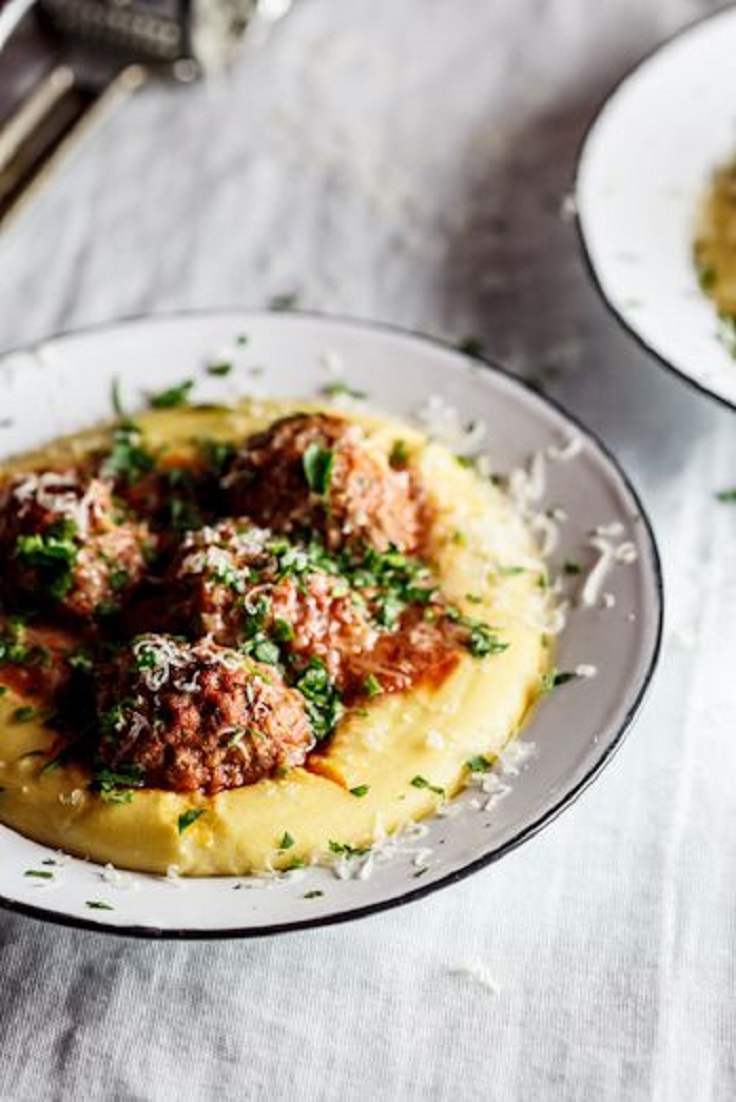 Baked Polenta with Italian Sausage, Cremini Mushrooms, and Goat Cheese
Again an Italian way to make a delicious polenta dish. The baked polenta with Italian sausage, cremini mushrooms, and goat cheese is a really tempting specialty that no one could resist.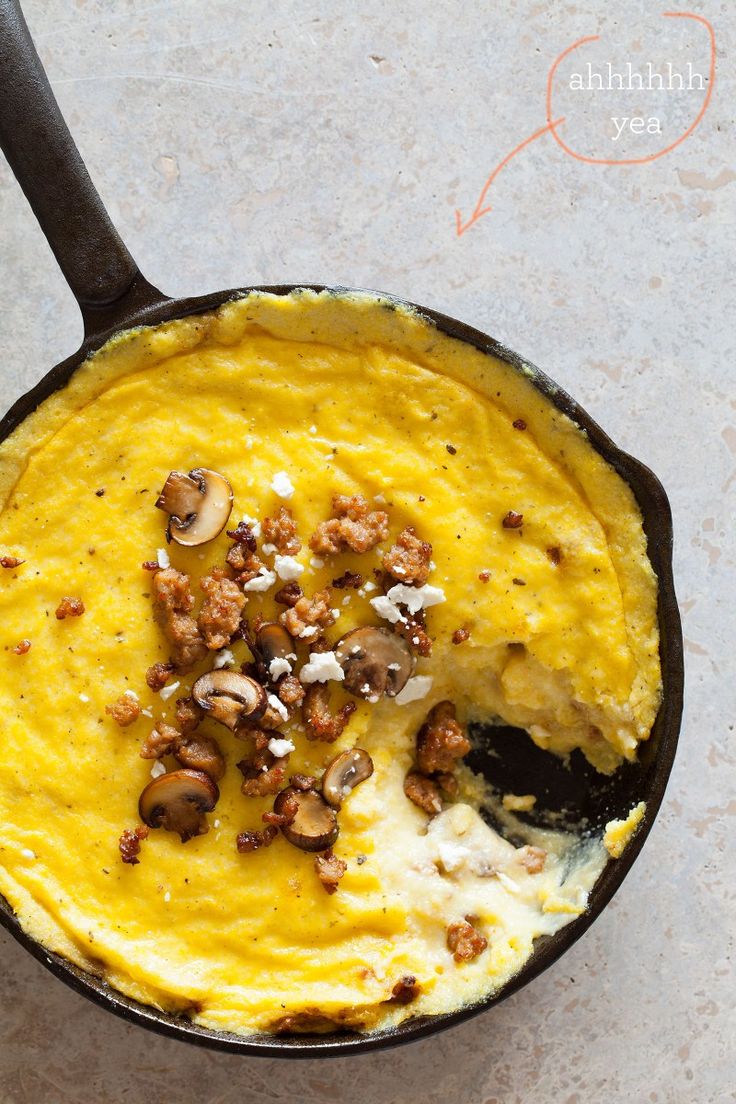 Spiced Shrimp & Creamy Polenta
Our one and only recipe for preparing polenta with some kind of seafood in it. The spiced shrimp & creamy polenta recipe will show us that shrimp goes fantastically well with polenta and that you have to try and make it someday.
Mexican Beef over Polenta
It's time for the super-tasty Mexican idea on our superb list. The Mexican beef over polenta is an irresistible recipe for everyone and it's easy for making, you just have to follow the instructions step by step.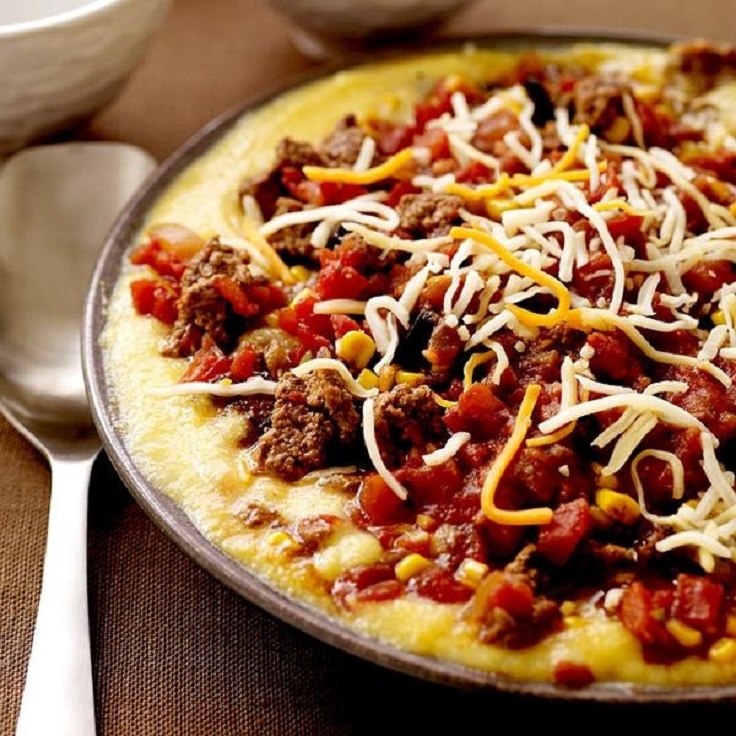 Pork Tenderloin with Swiss Chard and Polenta
The pork tenderloin with Swiss chard and polenta is our second specialty with some kind of meat and this is also one of the best recipes in the whole article. Start with cooking it right away and see for yourself.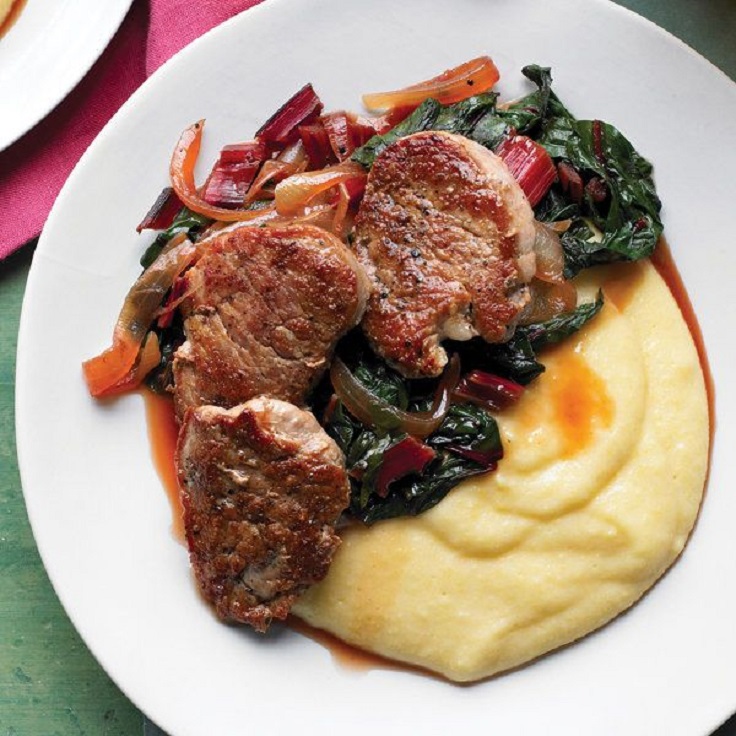 via shine.yahoo.com
Polenta Lasagna
Something very amusing and super-delicious that everyone around you will love, we can assure you of that. Make the polenta lasagna and surprise everyone on the dinner table.
via fooddoodles.com
Bacon Polenta with Sauteed Crimini Mushrooms & Thyme
A perfect combination between bacon, mushrooms and thyme over the creamy polenta, sounds extraordinary, isn't it? Just take a quick look at the recipe that you can find in the link below.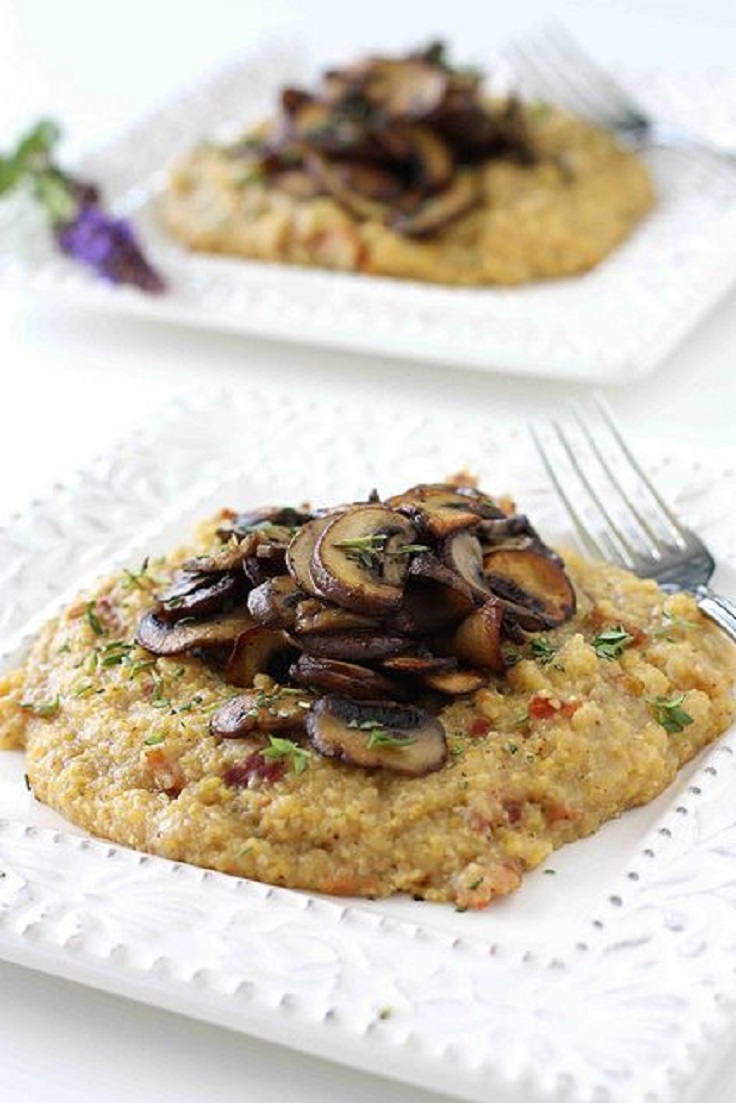 Mini Polenta Pizzas
And like always, we leave something very interesting and a potential favorite at your home. The mini polenta pizzas are great bites for an amazing ending of our wonderful list. So, we hope that you will be delighted with our article about polenta and we are expecting positive comments!