The quiche is the kind of baked flan everybody would love to have for breakfast. The mixture of different ingredients make it one delicious meal and the best part is that it's very easy to prepare without spending plenty of time in the kitchen.
Whether you serve it warm or cool, the quiche is certainly the meal you want because it will provide you the energy you need for the rest of the day. Plus, it tastes super delicious! Check out our ten favorite quiche recipes for breakfast and let us know – which is going to be your new favorite?
1. Mini Salmon Quiches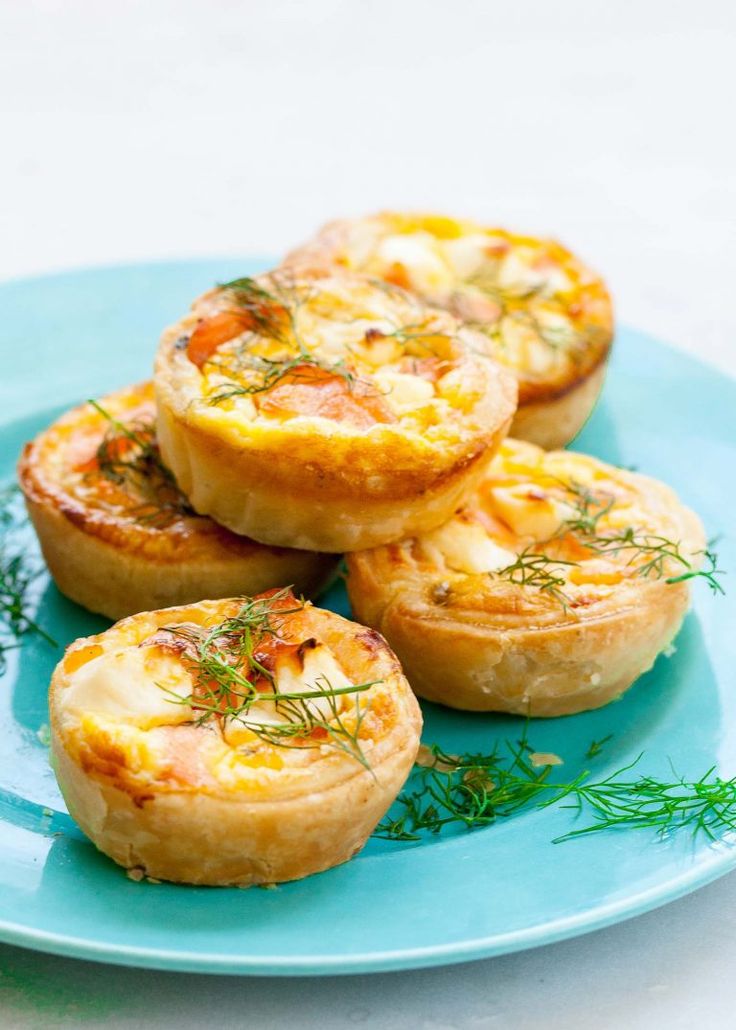 via simplyrecipes.com
Mini quiches are not only the perfect breakfast, but they also are excellent finger food idea for a party. This comes especially in hand when you rely on such a great recipe as this one – smoked salmon, cream cheese, and scallions, all three served in mini puff pastry. If you find it fun to make, then make your own puff pastry, or just use a store-bought – the results will be amazing either way!
2. Spinach Quiche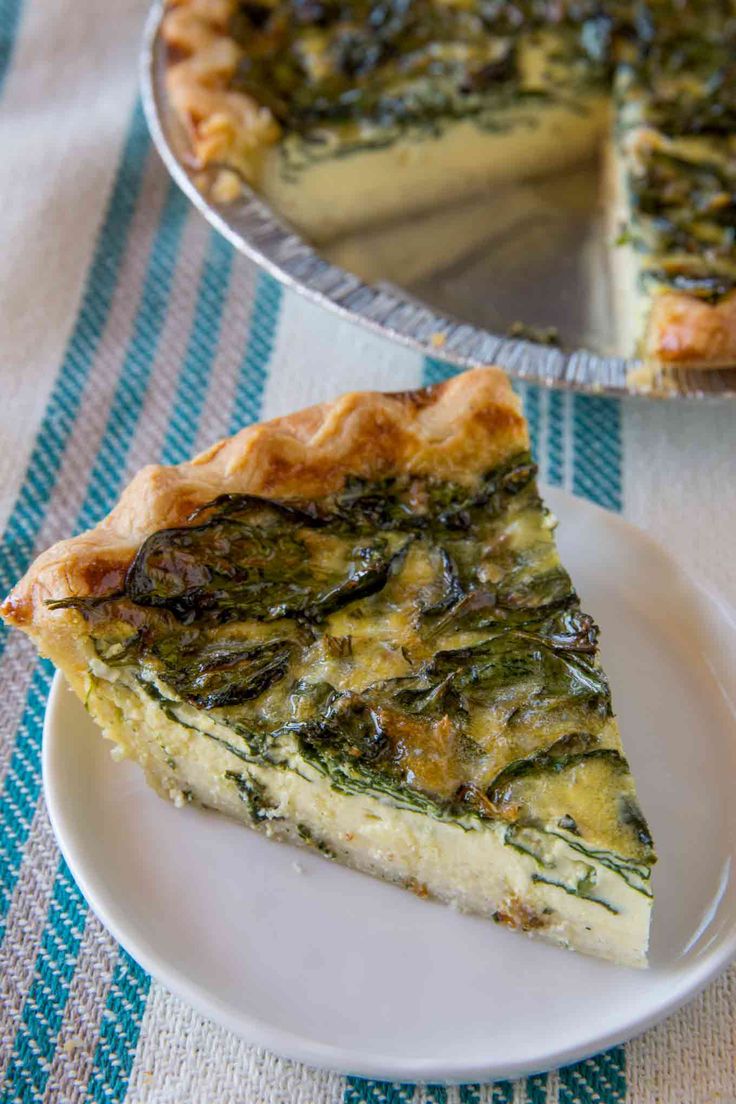 via dinnerthendessert.com
Spinach is one of the healthiest foods in the world, so including it in your breakfast can help you in feeding yourself in a healthier way. Plus, the spinach really fits the quiche! Unlike most of the spinach quiche recipes, this one uses less spinach and the one that is used is actually whole leaves of it. If you use a frozen or shredded spinach, it can make the egg custard less smooth.
3. Cheesy Zucchini Quiche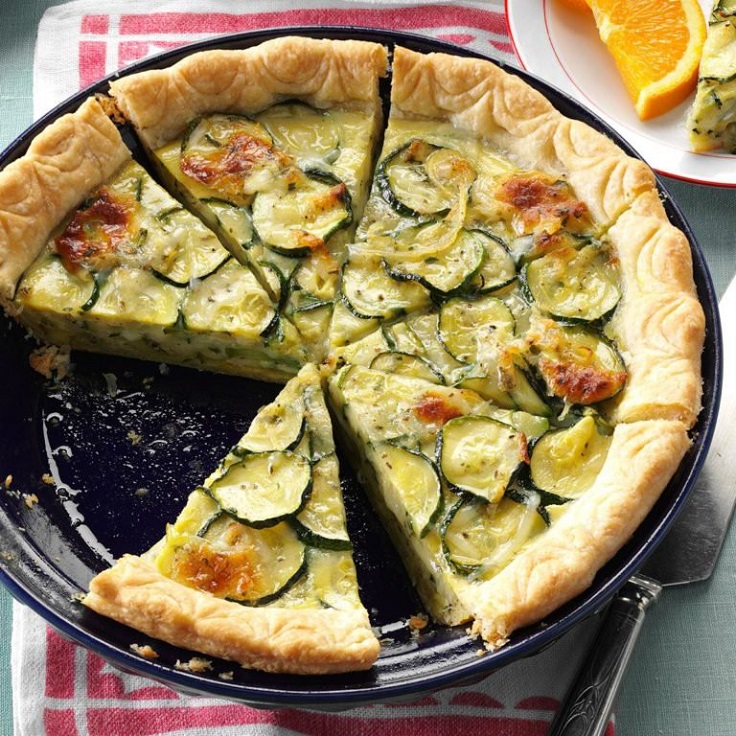 via tasteofhome.com
Cheese and zucchini are one of the best combinations for a quiche recipe. They make a super delicious breakfast and trust us – you will want a piece of this for lunch too. According to the recipe, you should use mozzarella, so it's really going to be one cheese experience. The quiche also contains few herbs, such as oregano and parsley, that also contribute to the taste.
4. Turkey, Egg, Spinach & Cheese Mini Quiches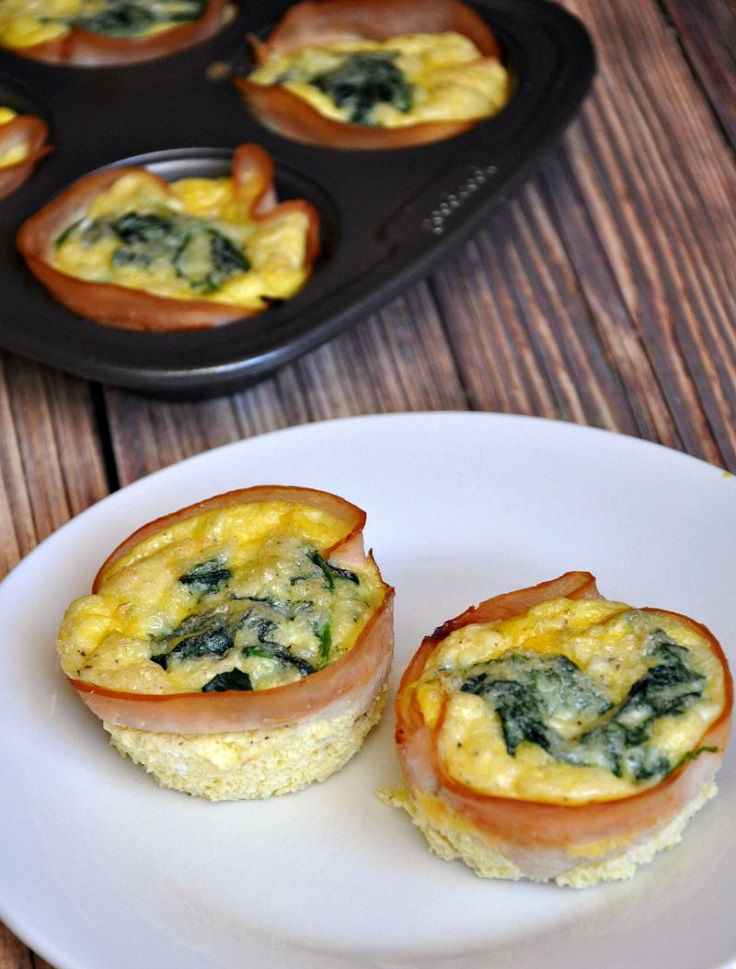 via happy-mothering.com
We're back to the mini quiches – don't they look so inviting to try them out? Unlike the rest of the recipes on this list, this one doesn't include puff pastry – in fact, not any type of pastry. The crust here is made out of turkey slices which are tucked in the muffin pan and fill in the rest of the ingredients (well-mixed already). This quiche is ready in 30 minutes.
5. Quiche Lorraine
via saveur.com
The creamy quiche lorraine can never disappoint. In fact, this might be the must-know quiche recipe for everyone who enjoys cooking, as this is truly one classic recipe. Many people include spinach in the quiche lorraine, but here that's not the case. This is a very creamy quiche with bacon and chives for garnish. This recipe makes excellent brunch as well!
6. Bacon Mushroom Chive Quiche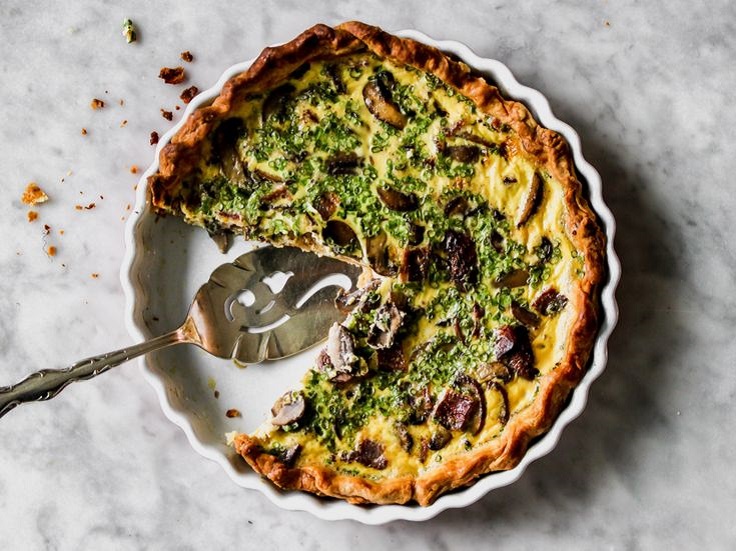 via cookinglight.com
Here's another traditional quiche recipe that's impossible not to love for breakfast! It's creamy, savory and will definitely make you feel full. For the crust, you need puff pastry of similar pie dough, or if you're up for a gluten-free version, then you can use quinoa or sweet potato crust. The rest is all about making the perfect egg custard, mixing it with pre-cooked veggies, bacon and cheese.
7. Sausage and Cheese Grits Quiche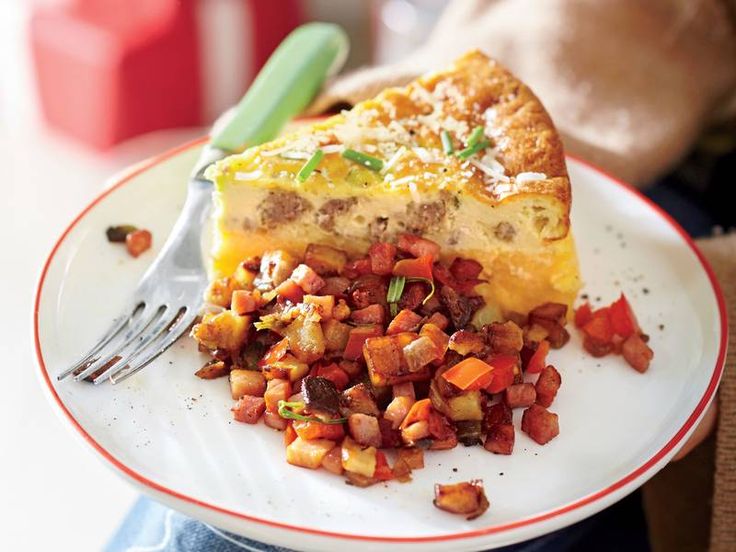 via southernliving.com
This breakfast quiche is actually a mixture of classical quiche and the famous Southern dish – cheese grits. It has all the ingredients you'd love in a breakfast – eggs, different types of cheese, sausage, grits, all prepared in one single dish. This Southern-inspired quiche requires plenty of time for chilling time, so it's best to prepare it the night before.
8. Breakfast Pizza Quiche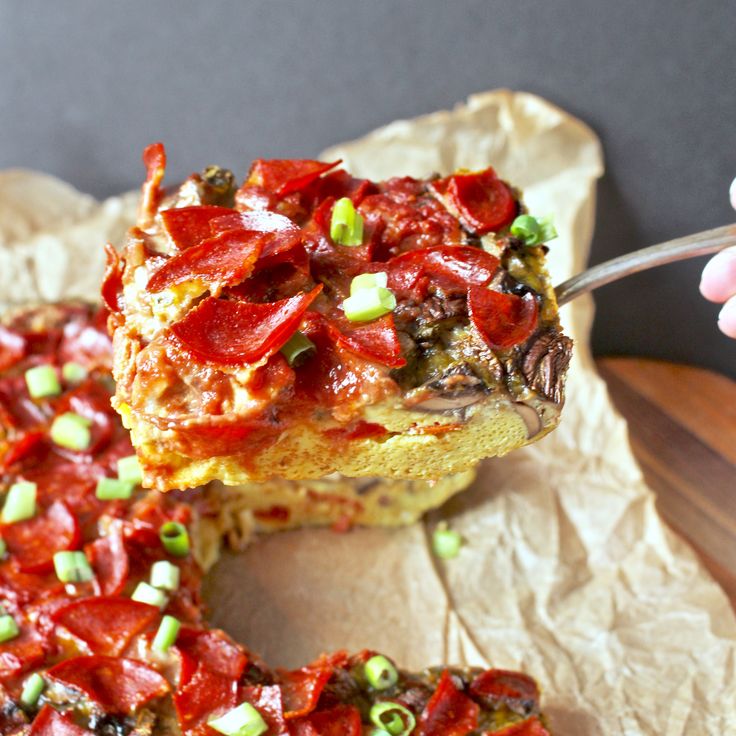 via jaysbakingmecrazy.com
We all love pizza, so why not include it in out breakfast? Except that not eat a regular pizza, but a quiche pizza! This allows you to experiment with plenty of different ingredients, so make sure to include your favorite pizza toppings, such as pepperoni, mushrooms, peppers, and onions. This recipe is an amazing twist of the classical egg recipes we usually eat for breakfast or brunch.
9. Eggs Benedict Quiche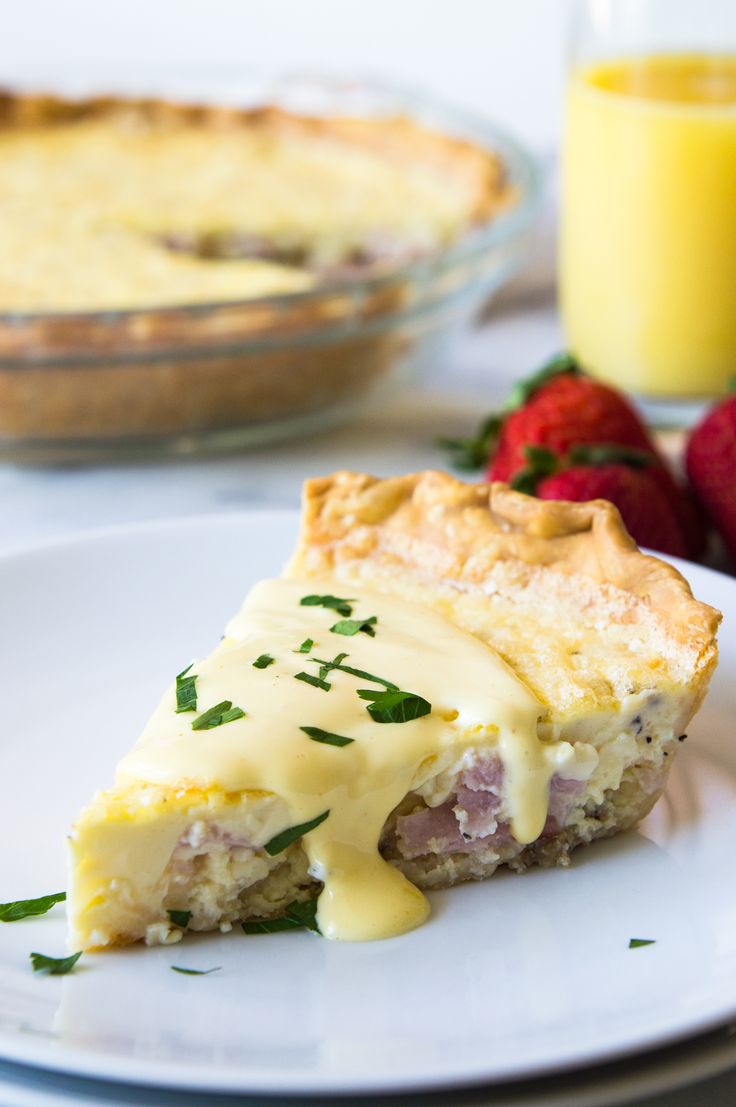 via houseofyumm.com
Eggs Benedict is one of the most famous American breakfasts, so when you combine it with the classic quiche recipe, you definitely get one of the best breakfasts ever. It's ready in less than two hours and we're pretty sure that it's going to be gone in such a short time! Besides the deliciousness of the eggs Benedict and the quiche, the recipe uses a Hollandaise Sauce.
10. Doritos Quiche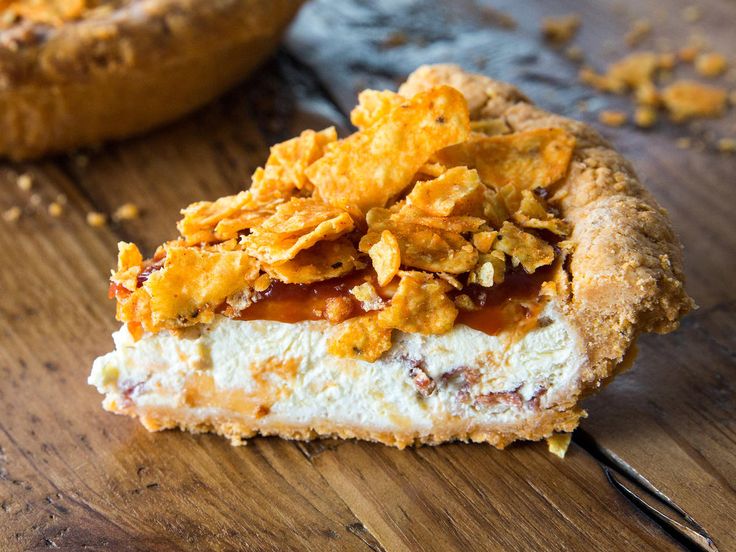 via myrecipes.com
You might be surprised about this and wonder how in the world would Doritos fit a quiche? But, this is really such a must-try recipe for everyone who's a fan of Doritos, or simply likes their meals to be really crunchy! This whole quiche is about crunchiness – the crust is made out of Doritos dough and then again it's topped with the chips. This is definitely not something you get to try every day, but it's worth the try!