Want some healthy, delicious dip recipes? Now that you're here, you've got yourself on the right place. These avocado dips are really, really delicious and also very addictive, so you'll have to be careful and not to eat them all by yourself. You can eat them with absolutely everything: chips, crisps, meat, chopped veggies, pasta etc. They look and taste awesome and you should try any of them, preferably all of them :).
With different ingredients you can make amazing dips, of course the main ingredient is avocado. So, if you want creamy, healthy recipes for wonderful treats, you can make any of these recipes. Also, if you're on a diet you can make an avocado dip. The avocado is very healthy and you can make tons of scrumptious dishes with it.
However, you should definitely try these avocado dip recipes below and let yourself enjoy in their infinite deliciousness!
Tasty Avocado Dip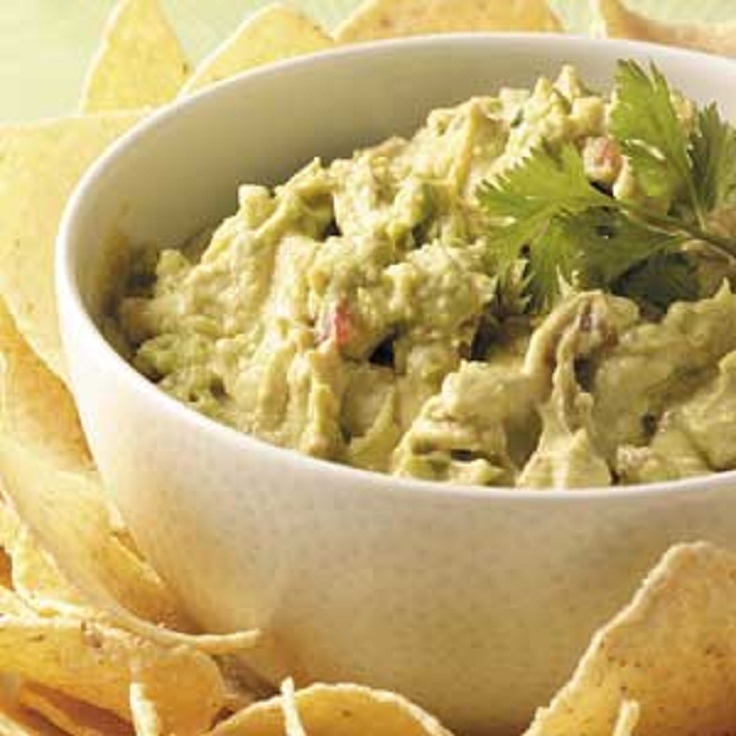 via tasteofhome.com
Simple, delicious and very easy to make, you will love this dip for sure. You can make it every day and it won't get boring. It's quick to make and you can be convinced that everyone will absolutely love it. Yummy!
California Avocado Dip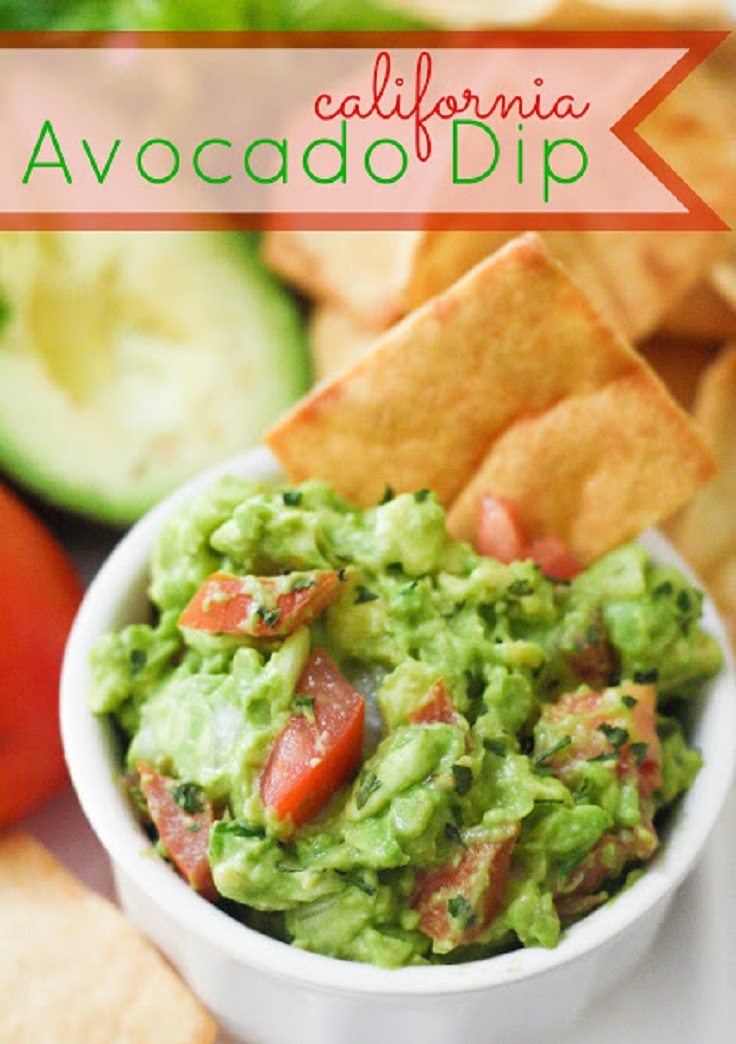 Definitely a must try! You won't resist this divine avocado dip, you will absolutely want some more and make it again. This is a must try at any party or some kind of reunion, it's so delicious. Serve this dip with chips and enjoy in its tastiness!
Avocado Dip with Green Onion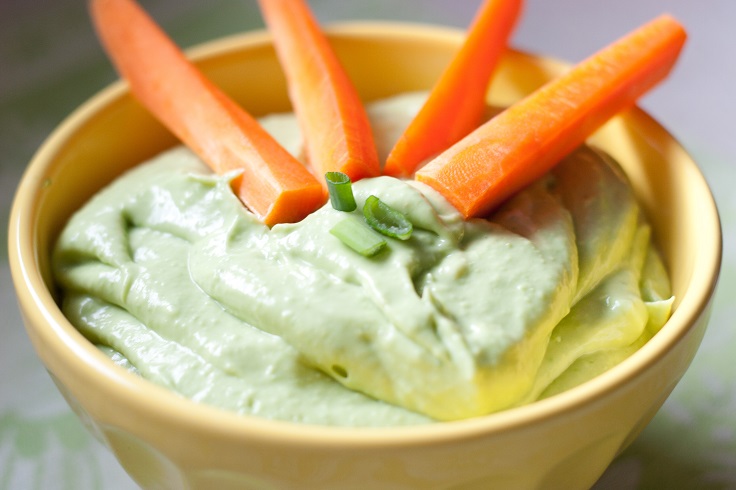 Another delightful recipe for a creamy avocado dip. This is actually really tasty and healthy. You should definitely try it, you won't be disappointed at any case. So, give this amazing recipe a try and feel real pleasure while eating this dip. Experience great pleasure-check!
Creamy Garlic Avocado Dip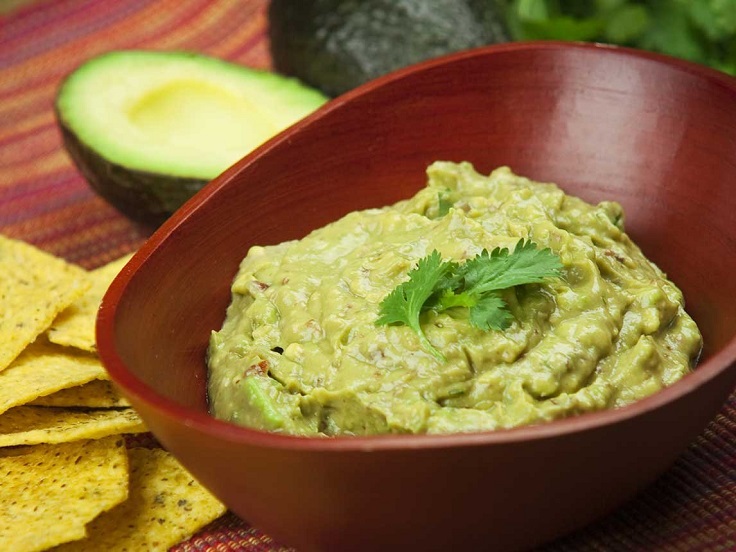 via dailyhiit.com
If you're a lover of garlic and creamy dips, this is the perfect recipe for you. This is an amazing everyday avocado dip recipe which you can eat with Doritos or with chopped vegetables (it can be any vegetable). It's perfect for an appetizer too. It's very easy to make, healthy and it tastes delicious!
Perfect Italiano Ricotta Avocado Dip
For this recipe you'll need a Perfect Italiano Ricotta, avocado, parsley leaves, lemon zest and salt&pepper. It's easy to prepare (it takes up just 5 min.), plus you'll make yourself a nice, healthy dip which you can eat anyhow. With chips, crisps or meat, it is absolutely delectable!
Avocado Dip with Corn Chips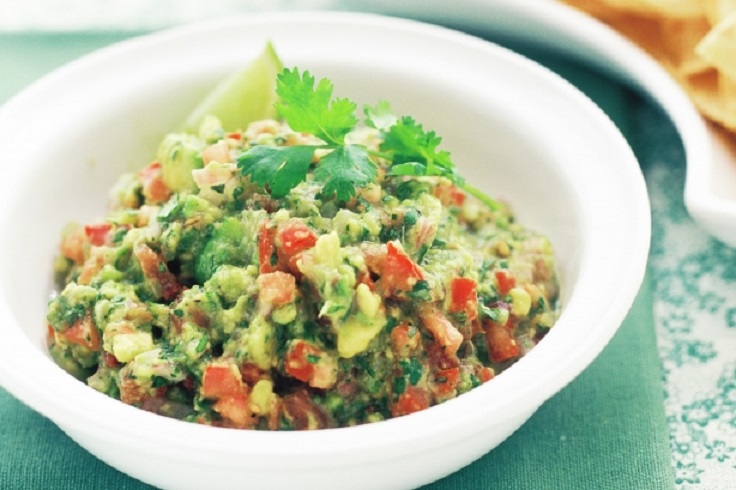 via taste.com.au
Flavorful, healthy, addictive and creamy-with one word, mouthwatering. After this description we're sure that you won't resist it and try this amazing dip. But you definitely won't make a mistake! Try this scrumptious avocado dip recipe and allow yourselves to take pleasure in this wonderful dip!
Spicy Avocado Dip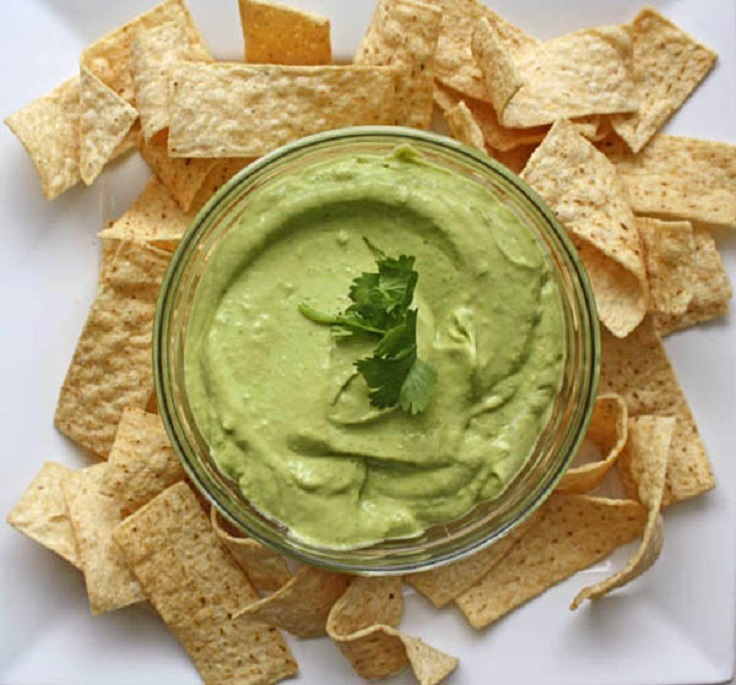 Like spicy food? Well, embrace yourself-we give you the best, healthy spicy dip recipe which you will absolutely love so much! Quick and easy to make and definitely a great treat for you and your family. So, spice up your day, try it out and we guarantee that you won't make a mistake. Enjoy!
Creamy Avocado Yogurt Dip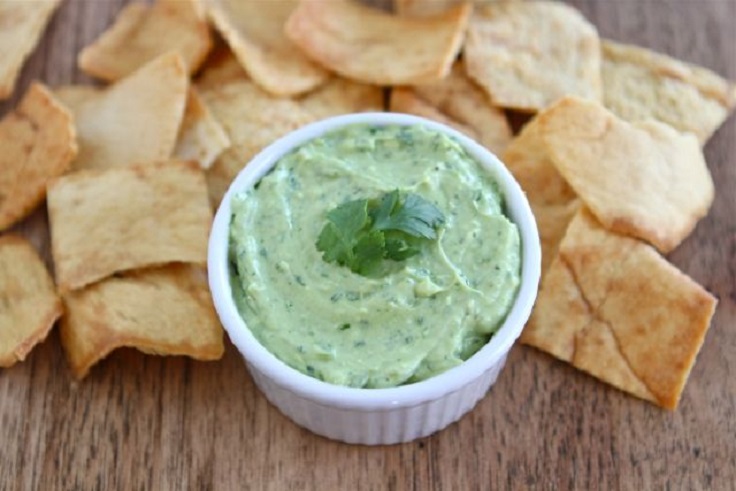 Creamy dips are sooo delicious! They are simply irresistible! This delicious creamy avocado dip will definitely be on your favorite food list. It's a real addiction, so be careful with this one. Anyway, it's very easy to make and it's a great every day snack and you definitely need to try it!
Chipotle Avocado Dip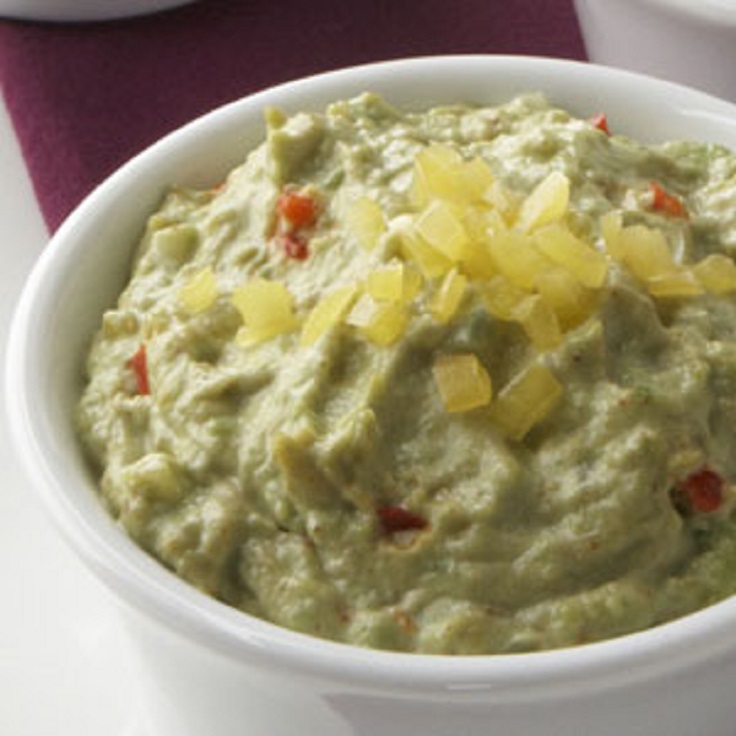 via tasteofhome.com
Interesting taste of different ingredients together that you've never even thought to mix. You should try this dip with tacos or with any other food. Like any other dip, it is super easy to make and makes a great appetizer, it's great for parties etc. It's really tasty and you won't be disappointed for sure!
Avocado Dream Dip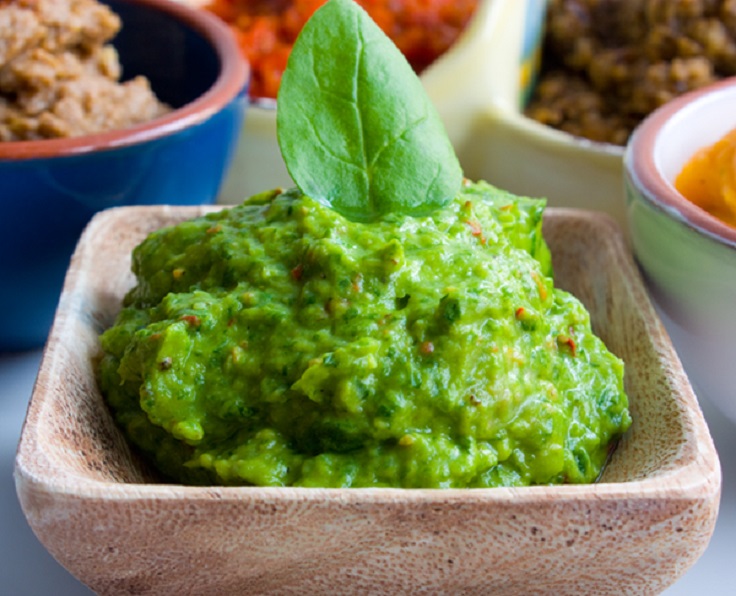 This is a really healthy and delightful recipe which you should try undoubtedly. All ingredients, when mixed together, give an amazing flavor of natural deliciousness. It goes great with pasta, so you can eat it like that or with anything you think it would be good with. Delicious!