On the fourth of July everyone, young and old, will celebrate the day when American history was made, when the country gained its independence. There will be games, picnic, children playing and laughing and friends and families sharing a meal. It is a day when we are reminded to enjoy the freedom that we usually take for granted.
The whole country will be overflown with the patriotic colors of the nations flag. Everywhere you'll turn you will see decorations in red, white and blue. And the patriotic display doesn't end there. You'll see many wearing clothes n the patriotic colors or with at least a small token to mark their patriotism, like a badge or some other accessory.
If you too wish to go the more subtle path and display your patriotism in a respectable and not too flashy way, then you might like some of our Top 10 patriotic accessories. They are fun, easy to make and won't cost you a thing, and most importantly you will be able to proudly celebrate this great day.
American Flag Sunglasses
The most common way to celebrate Independence Day is to go out on a picnic or fire up the BBQ in the backyard. In either case, you will be outside, so you'll need sunglasses. Give your old shades the patriotic spirit by giving them the flag's starts and stripes.
Ribbon Firecracker Barrettes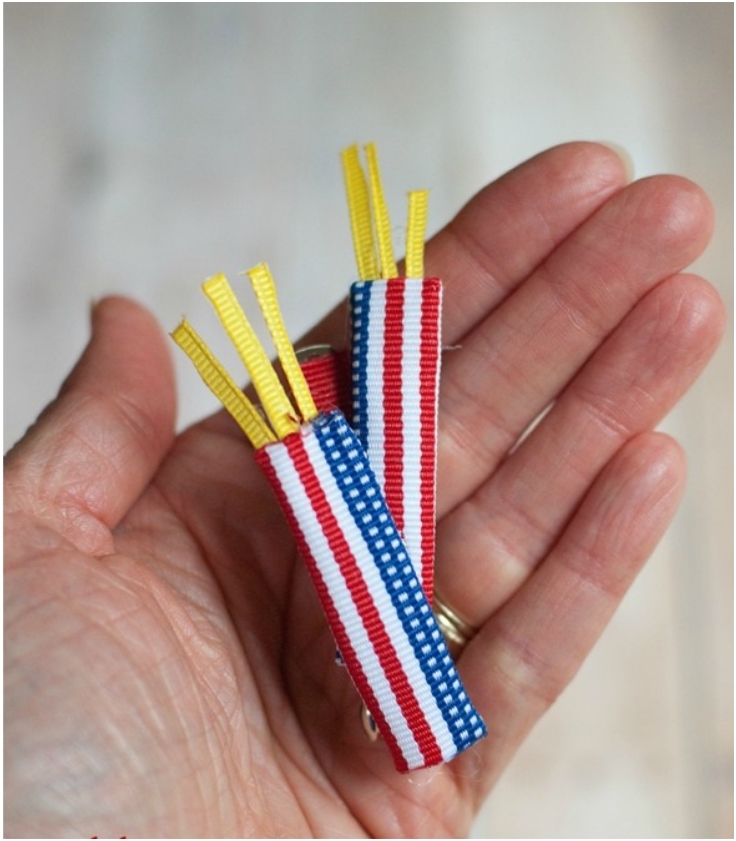 via sewmccool.com
When you're out all day, you can't expect your hair to stay all nice and tidy, so you'll need some barrettes to keep it under control while you're having your 4th of July fun. You can make these firecracker barrettes in minutes and are perfect for you and the kids.
Patriotic Beach Bag
For a more fun filled Independence Day you might decide to go to the beach instead of the park. In that case you will need a bigger bag to carry all of your stuff. To make it more appropriate for the occasion, turn your plain white bag into a patriotic one.
Patriotic Bun Wrap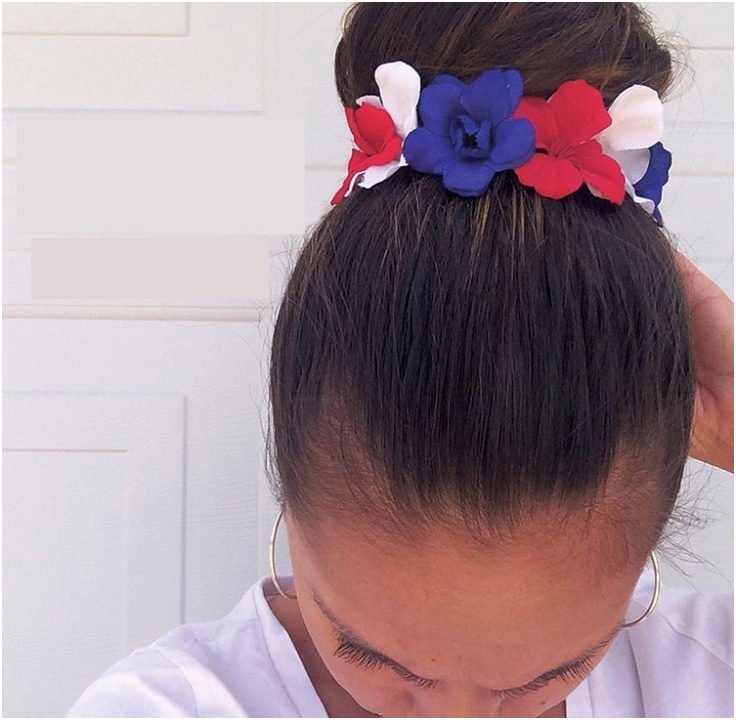 To prevent your hair from getting in the way during the day's activities, the bun is the best and easiest hairstyle you can make. To add a patriotic touch, take a few fake flowers, some cording and you'll have a classy bun wrap for your 4th of July hairdo.
Patriotic Button Ring And Earrings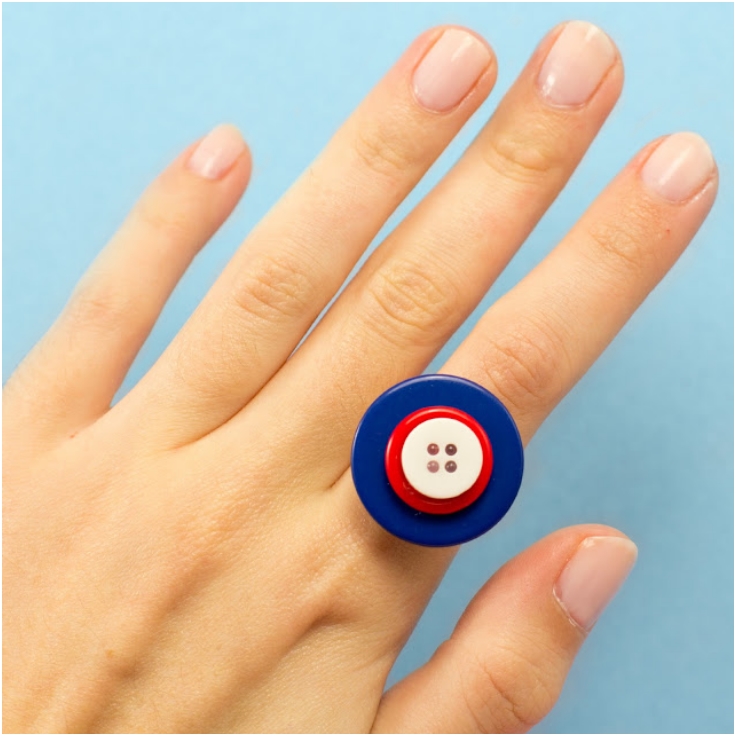 via  hopefulhoney.com
Wearing some classy jewelry to a picnic seems a bit out of place, yet you can't seem to part from your ornaments. In that case, you will love these patriotic earrings and ring made from buttons, which are rustic and classy enough for casual gatherings like picnics.
Patriotic Necklace Craft
This DIY necklace made from beads and straws will be a great addition to your patriotic jewelry collection and it is so easy and affordable to make, even the kids will enjoy making one for themselves. And you can make a second one and wear it as a bracelet.
Star Spangled Ball Cap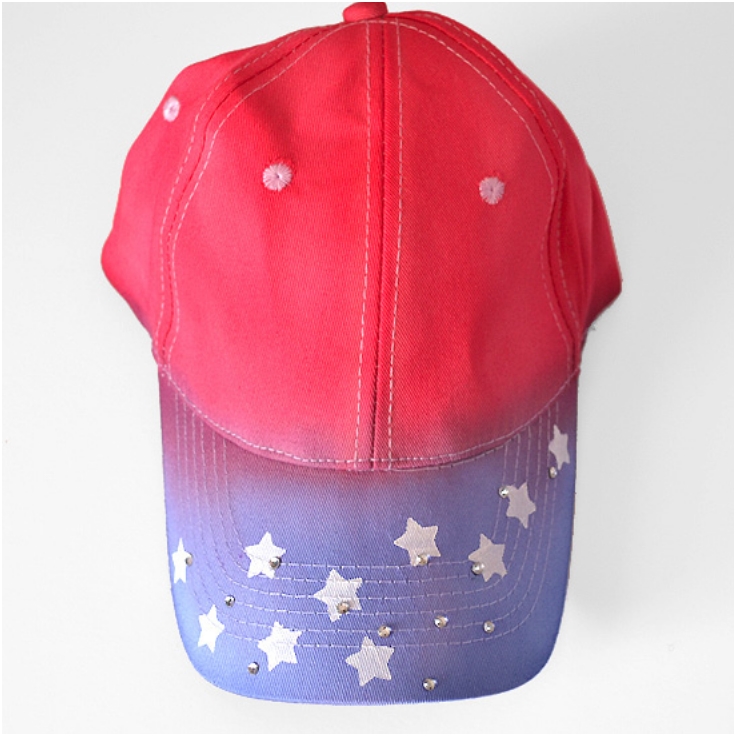 When you're out all day in the bright hot sun, you need a good hat to keep your head and eyes shaded and protected. The most casual and American of all headwear is the sporty baseball cap, and here is how you can turn a plain ball cap into a patriotic piece.
4th of July Footwear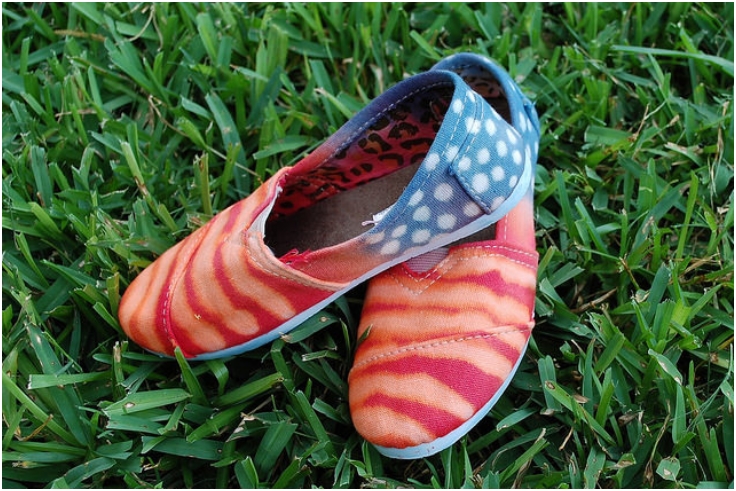 via ilovetocreateblog.blogspot.com
To be covered in the patriotic colors from head to toe, you'll need not only clotes and hats but also some fancy footwear. Instead of spending a lot of money on something that you might wear only on patriotic events, here is how you can turn some inexpensive and comfortable footwear into great 4th of July shoes.
Patriotic Pinwheel Pin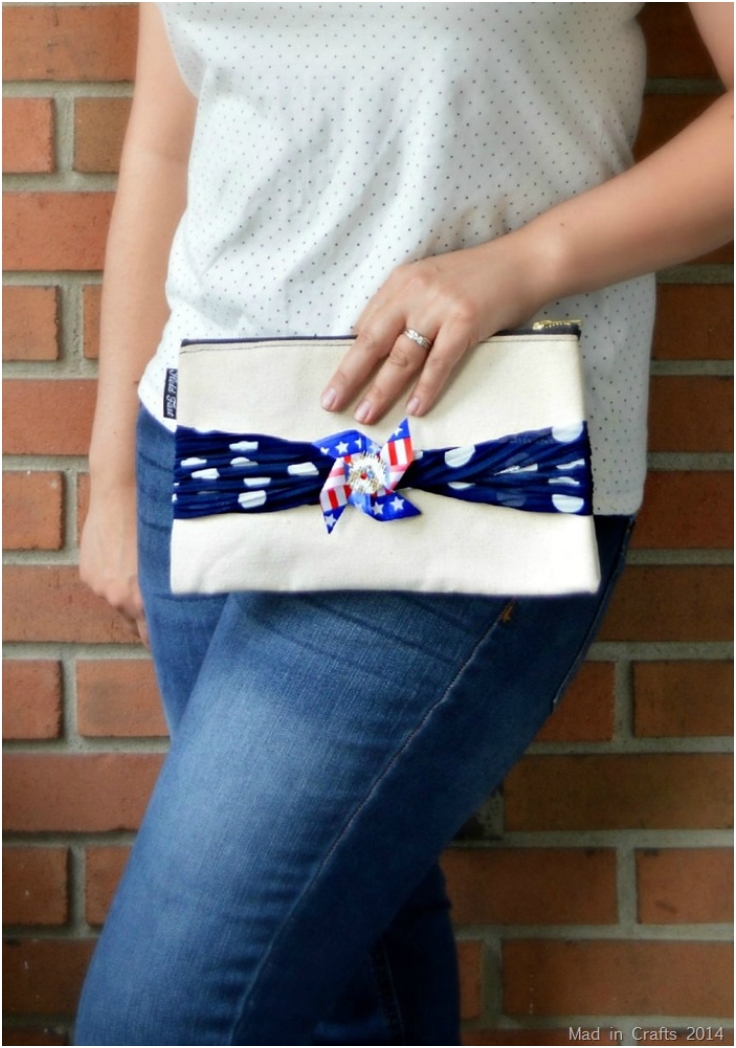 via madincrafts.com
When you're young it is fun to run around with a pinwheel, but you can have fun with it even when you're older. Make this patriotic pinwheel pin for you and your friends and pin it wherever you want. It will be a great group accessory and a refreshing alternative to the multitude of flag pins.
4th Of July Sun Hat And Scarf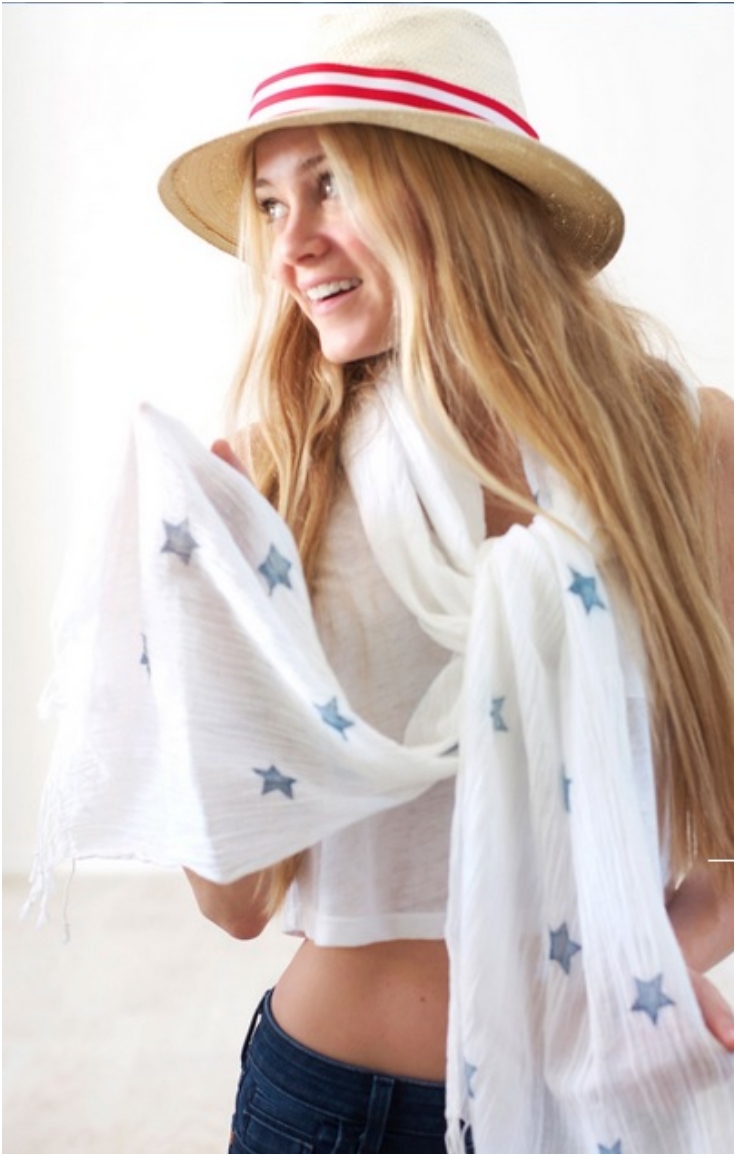 via kristimurphy.com
When you want to wear the colors of the American flag, they don't have to be all on one item. You can divide and combine them with different items, like this great example. Put red and white ribbons on your wide-brimmed hat and stamp some blue stars on a white scarf and you are all set fo a patriotic day under the sun.