Do you live in a house with pretty big garden or backyard? If the answer is yes, but you do not have an idea how to organize it and make your place kind of little own paradise, check out in our previous posts where we are talking about garden DIY projects and backyard ideas.
This time we will talk about some tricks that will help you in taking care of your plants, fruits and vegetables that you maybe have them or would like to start nurture right now. Want your own garden? Start today with gardening ideas for your organic and vegetable gardens and these smart tips will help you not to give so much money for garden tools. They are all handmade,with non expensive materials and easy to make. Take a look and enjoy your own work and pleasure!
Make Biodegradable Planters Out of Toilet Paper Rolls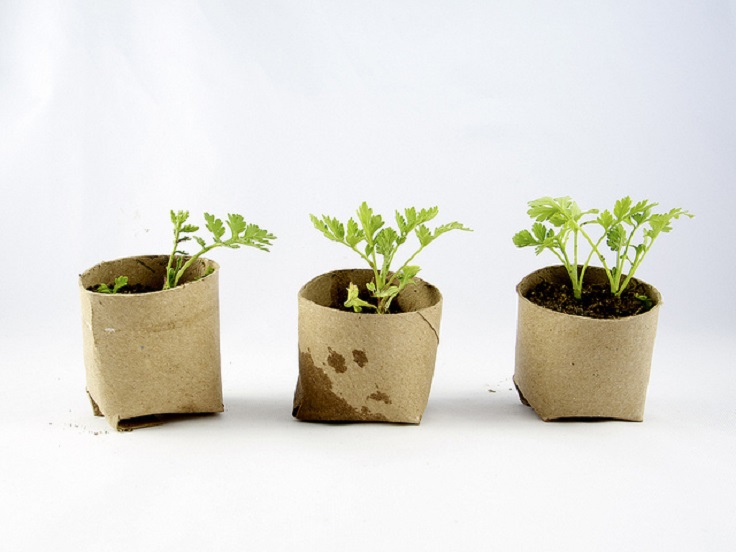 With these easy to make biodegradable pots there's no need to go out and buy expensive peat pots. These are the perfect size for normal size seedlings. Big seeds like sunflower seeds are not suitable for a starter pot this size but that should be a given.
Grow Your Own Moss Graffiti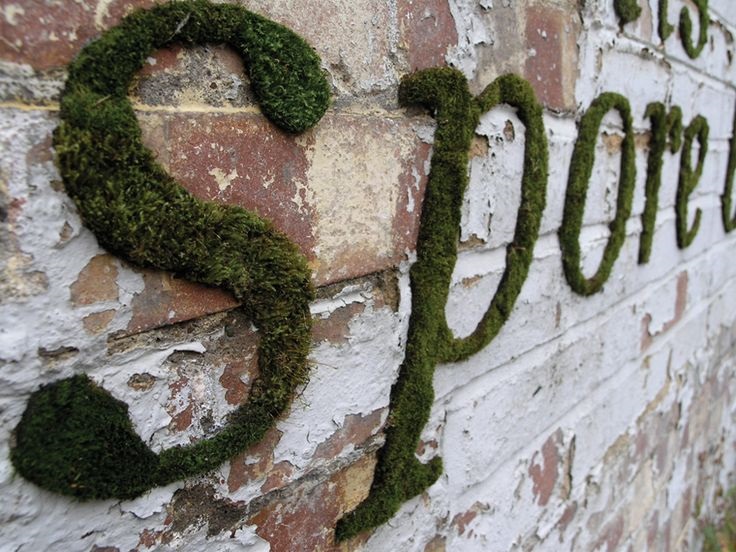 via wikihow.com
As people become more eco-friendly and environmentally aware, the idea of making living, breathing graffiti has become an exciting outlet for graffiti artists. Also called eco-graffiti or green graffiti, moss graffiti replaces spray paint, paint-markers or other such toxic chemicals and paints with a paintbrush and a moss "paint" that can grow on its own. It can also be considered another form of guerrilla gardening.
Start a Seedling in a Lemon Rind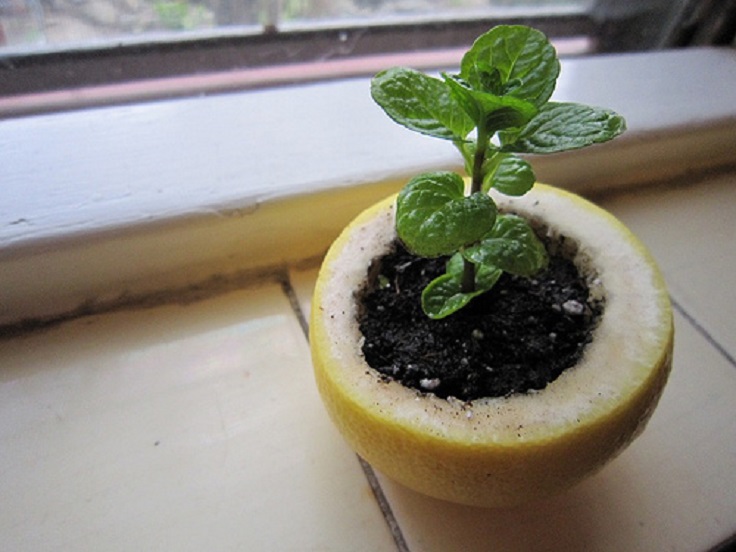 Just poke a hole in the bottom of the peel for drainage, fill with potting soil, then add two seeds and some water. After thinning to one seedling per peel, You are going to transplant the whole ding dang thing into the garden. The peels will compost directly into the soil to nourish the plants as they grow.
Make a Watering Can Out of a Gallon Jug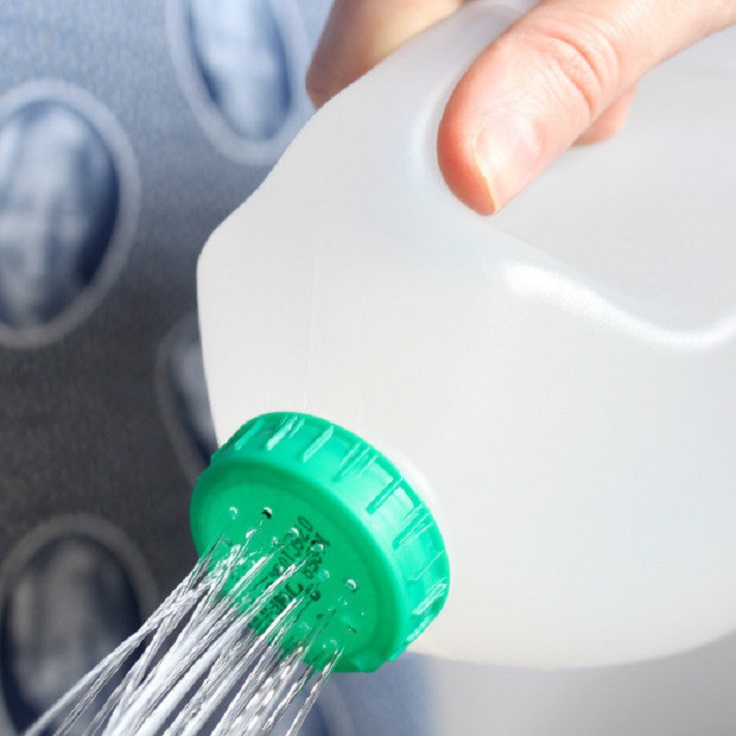 via ajourneytoadream.blogspot.com
These are so easy to fill, carry and pour, they don't leak or drip back down the spout like watering cans! The other handy thing about them is that you can make one with a super fine/gentle spray by using a small needle and one with a more substantial flow by using a bigger needle.
Make a Ridiculously Cheap Herb Garden Using an Ikea Doo-Dad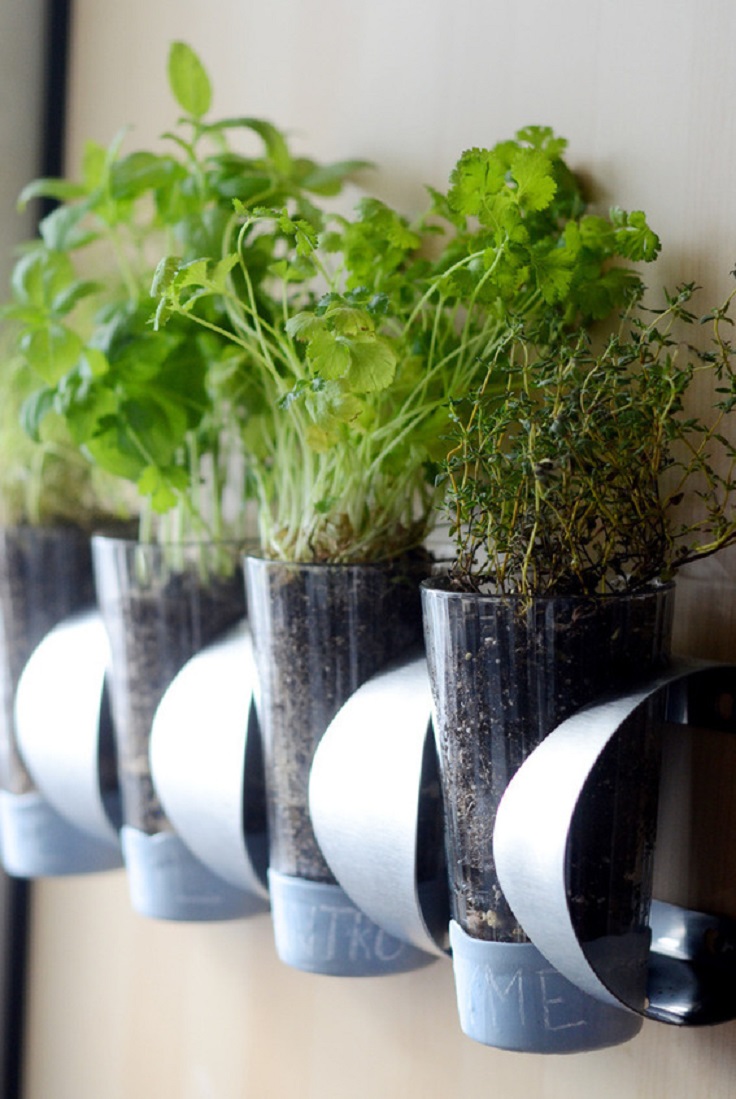 via curbly.com
Mount it horizontally and try sticking some pint glasses in there? And then plant some basil and cilantro in the glasses? And why not label each glass with chalkboard paint? Well, we tried it and it worked.
Make Your Own Vertical Herb Garden Out of a Shoe Rack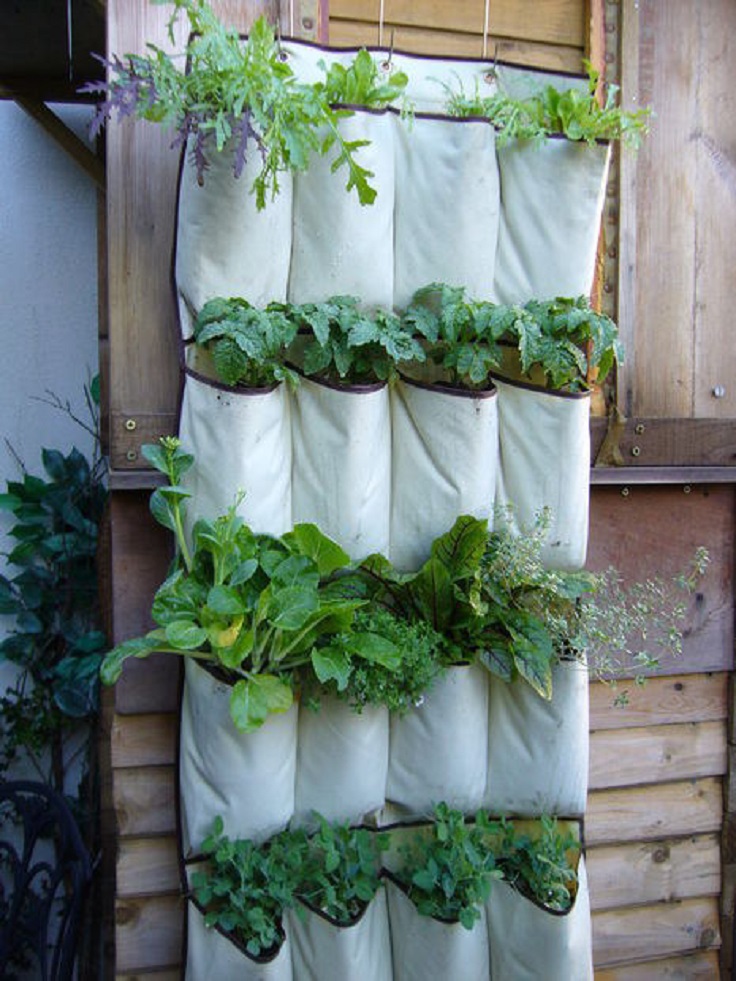 The only thing we had to hand was a hanging pocket shoe store and we decided to use it to grow my plants in. We have included the dates we took the photographs to give readers an idea how quickly the veg grew.
Use Leftover Coffee Grounds to Enrich Your Soil and Repel Critters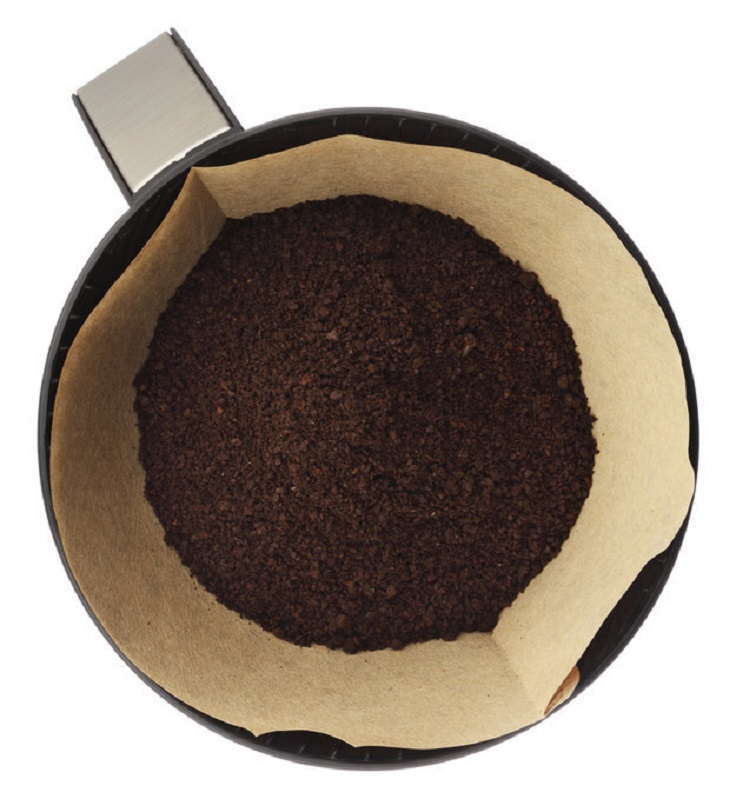 Coffee grounds are a great addition to the garden and compost pile. Help to recycle this great organic resource and reduce the amount of organics going to the landfill.
Baking Soda Can Make Home-Grown Tomatoes Taste Less Tart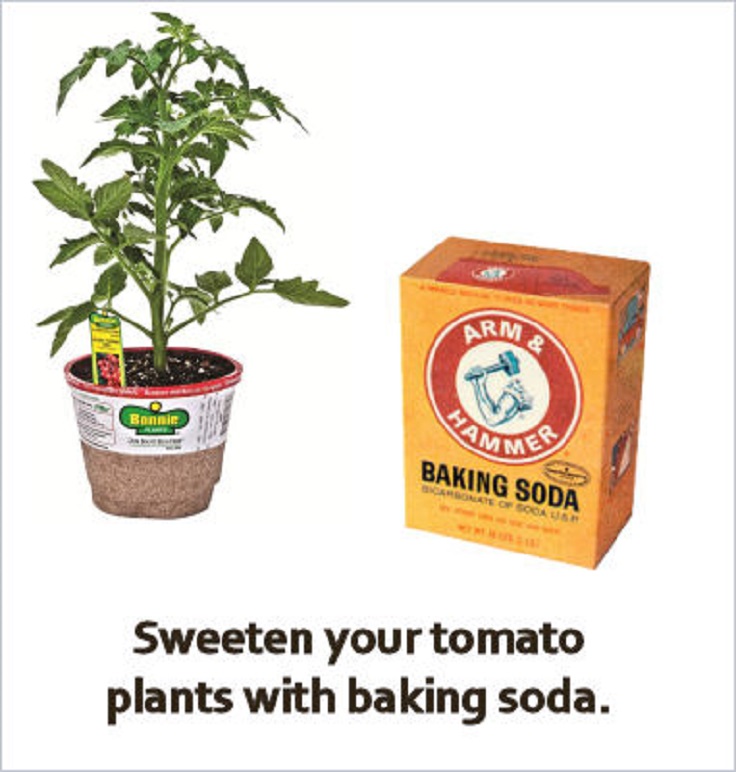 Just sprinkle a small amount baking soda on the soil around your tomato plants being careful not to get the soda on the plant itself.  (you can also use 1 tsp in a gallon of water and water the plants that way!) The baking soda absorbs into the soil and lowers the acidity levels. This will give you tomatoes that are more sweet than tart.
Make a Trails Out of Zip Ties and Bamboo Poles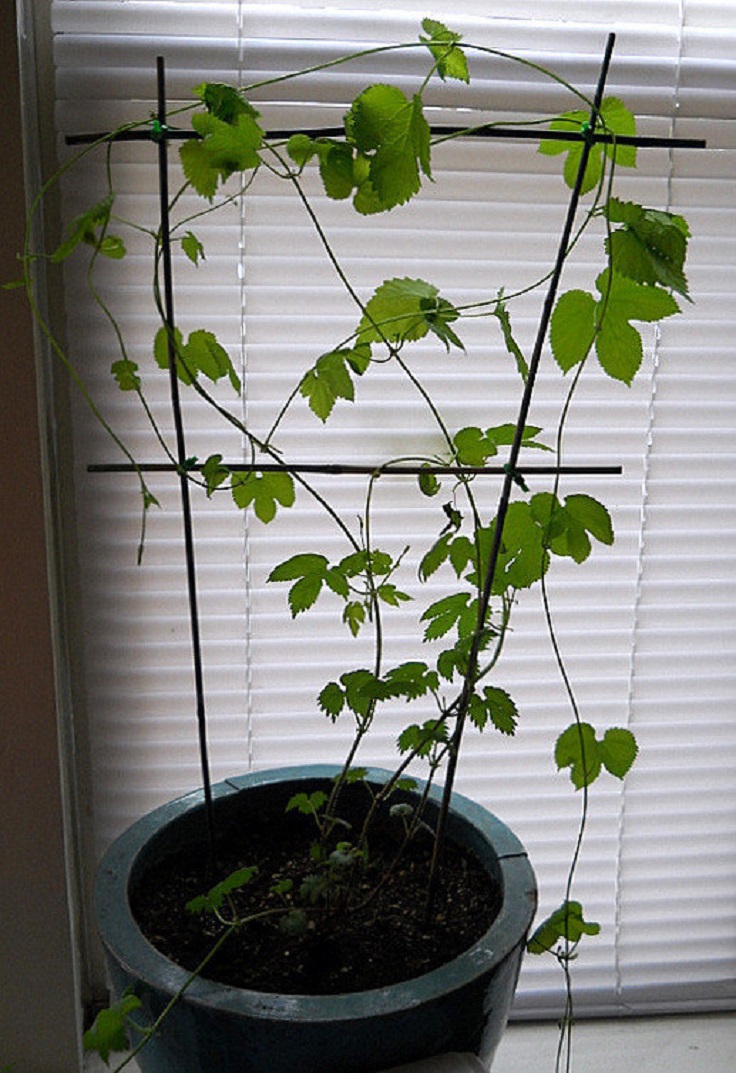 via apartmentfarm.wordpress.com
Pretty simple and effective. It's not a long-term trellis for a plant like this, that can easily clear twelve feet in a season, but it's a great temporary fix while the plant has to live indoors.
Keep Your Plants from Dying When You're Away with This Paper Towel Trick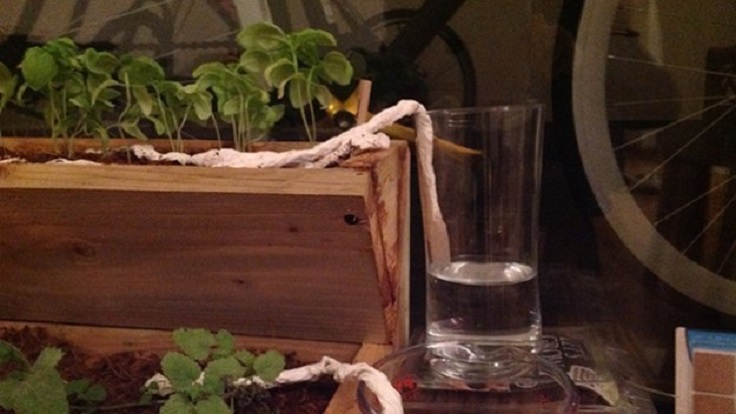 via lifehacker.com
If you're going on vacation for a few days and don't have a way to keep your indoor plants watered, you can actually keep them alive with some paper towels and a glass of water. Shove a tightly rolled paper towel into the soil and then drape the remaining end in a glass of water.