Beside the attitude, you can easily understand the personality of the people by their taste of music, personal interests, their outfit and the most interesting one – by their taste for home decor. You can easy recognize the creative people, because they have at home unique and interesting furniture. Some people prefer only modern interior design, while some of them like the vintage style.
If you are one of those creative people, you'll find very useful this article. We have here 10 different styles of coffee tables you can make them by yourself. What kind of furniture you prefer? Modern, vintage or only unique sofas and tables? Take a look on these cute coffee tables and we would like to share your opinion with us. Which one you like the most?
Factory Cart Table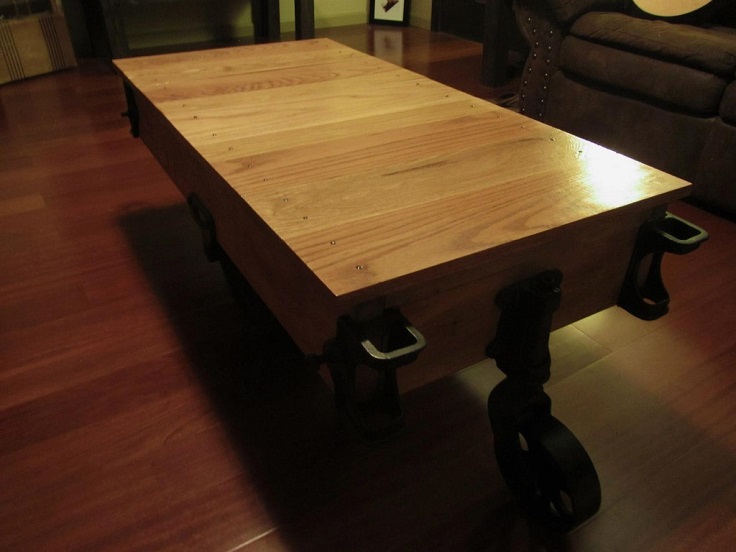 These days you can easily find a factory-cart coffee tables at a flea market or antiques stores, but they are a little more expensive. If you really love this coffee table style , you can however, build your own.
3 in 1 Coffee Table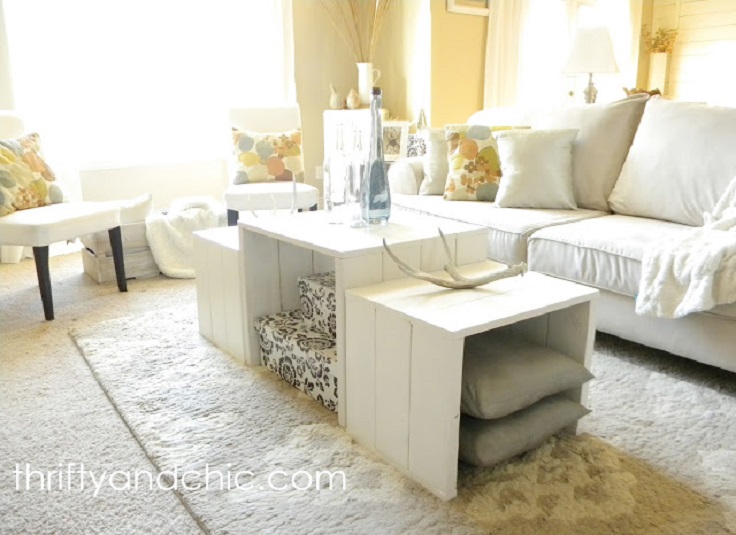 via thriftyandchic.com
This coffee table can be used on different ways and is really easy to make! All you need are a few pieces of wood, some brackets and paint. This coffee table looks so simple, nice and it's a mix of modern and vintage.
Cool Recycled Spool Coffee Table and Library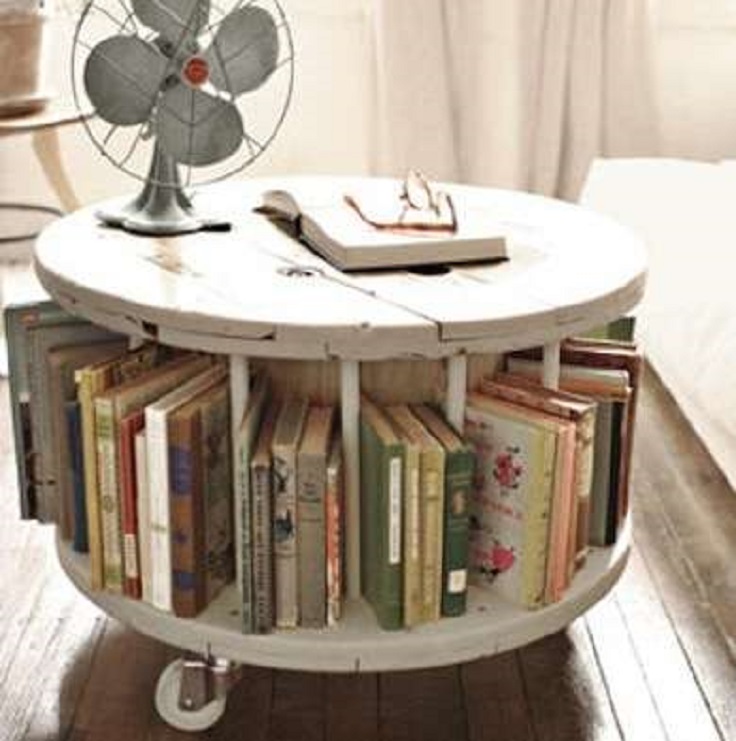 This recycled cable spool you could transform in a cute coffee table and library too. The wheels are optional, but we think there are useful because you can easily move the table and set it up wherever you want.
Modern Wood Palette Coffee Table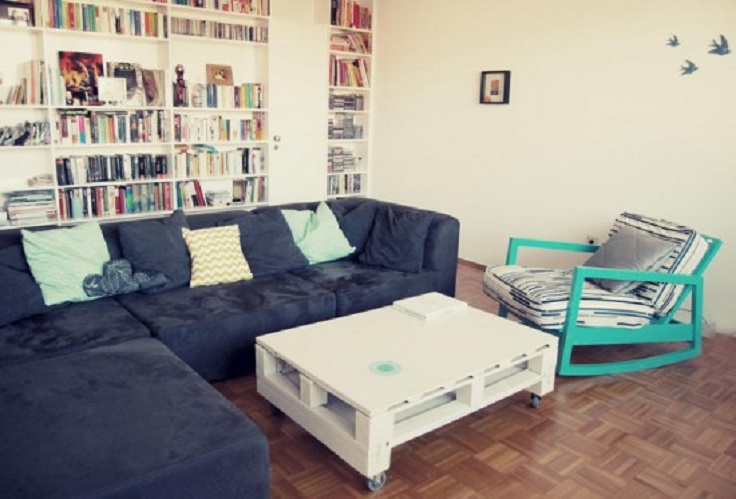 This one really looks like you have bought it from a store and pay a lot of money. Actually everyone can make it by the own hands with just few needed supplies. The total cost for making this table is only 54$.
Rustic Coffee Table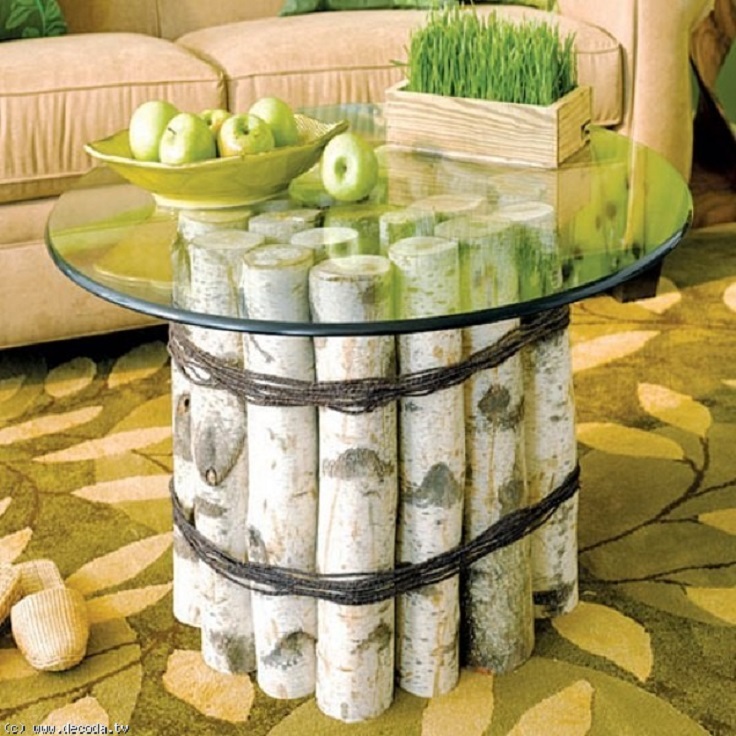 via allyou.com
Wow! We love this one. It's unique and we bet no one else from your friends has it, right? Everything you need for making this table are paper-covered wire, wire cutters and glass tabletop.
Trendy Tire Coffee Table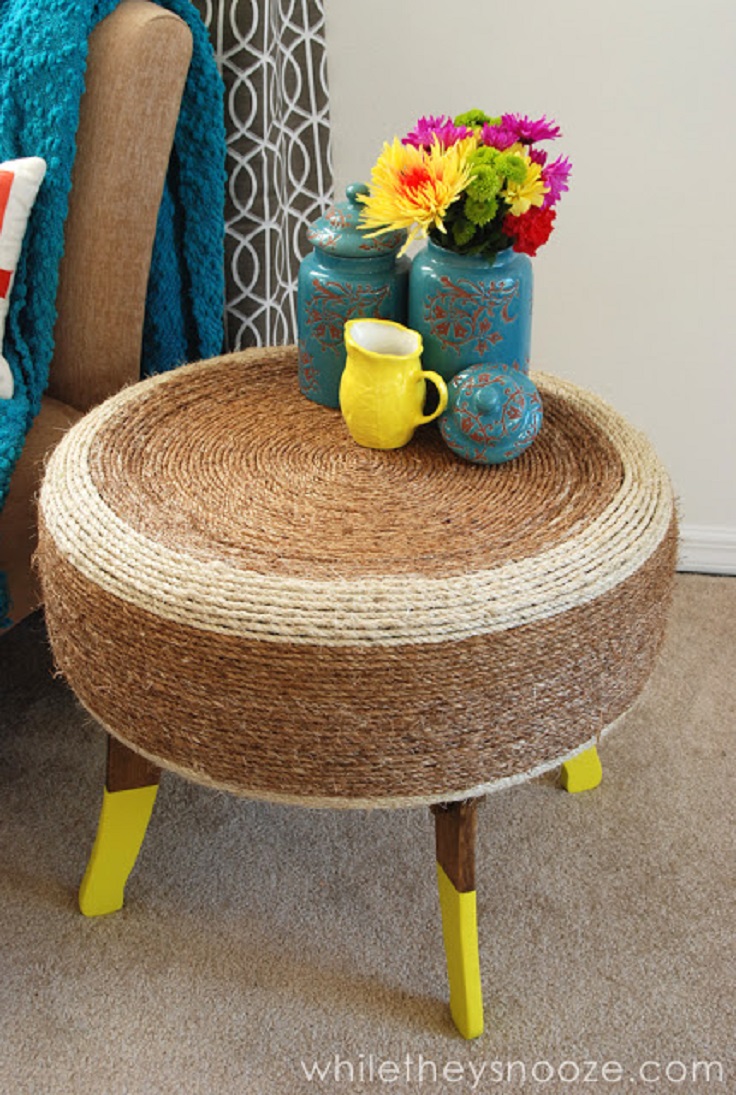 Can you believe that under the rope there is a tire hidden? This coffee table is made of a discarded tire wrapped in rope. We suggest you to use different colors of rope to elevate the design.
Pallet Coffee Table with Crate Sides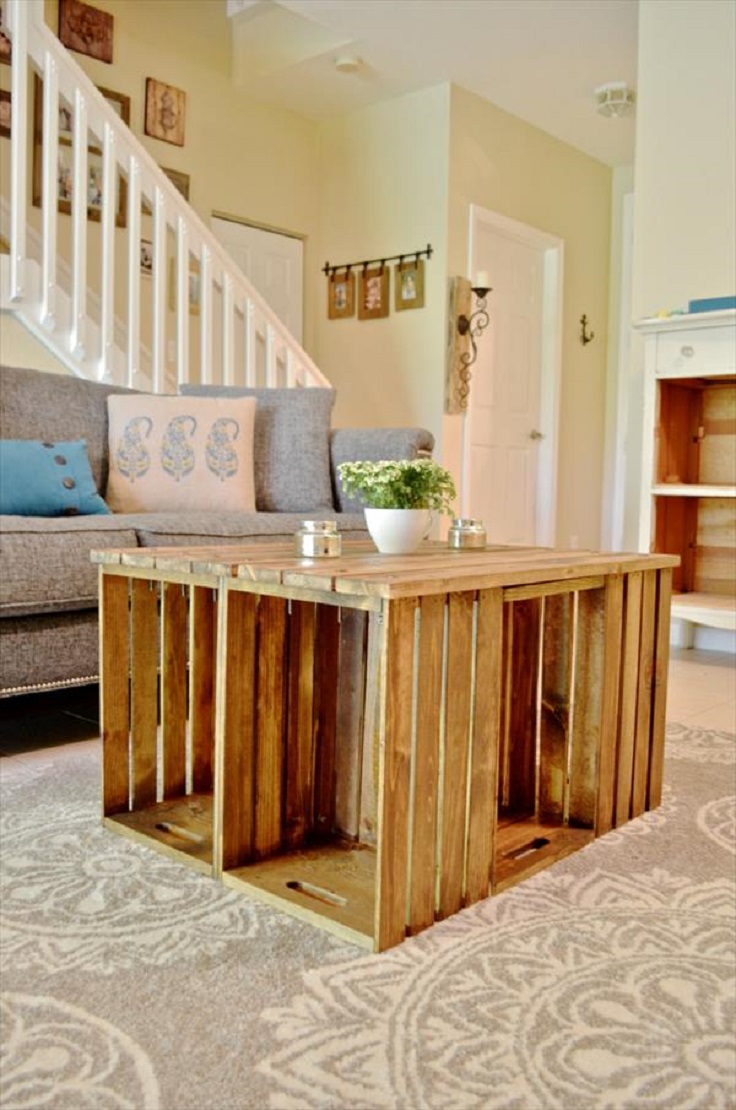 This one is very practical because of the crate sides. You have enough space to put there some magazines or books, vase with flowers, candles and everything else you think could be nice for decorating the table.
Display Table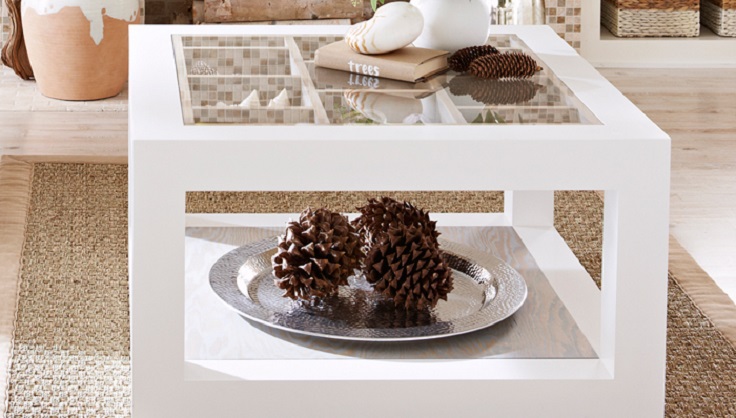 via lowes.com
Okey, maybe this is hard to make, but you'll never know it's a homemade if someone hasn't told you. This is our favourite one, because of the design and the white color too.
Wire Spool & Metal Tub Coffee Table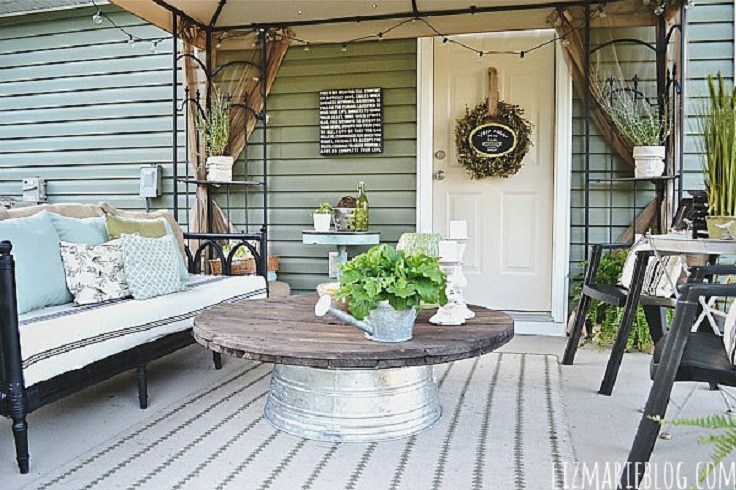 via lizmarieblog.com
This combination of wire spool and metal tube create cute coffee table for your garden. And it's so easy to make. Do you like it?
Window Coffee Table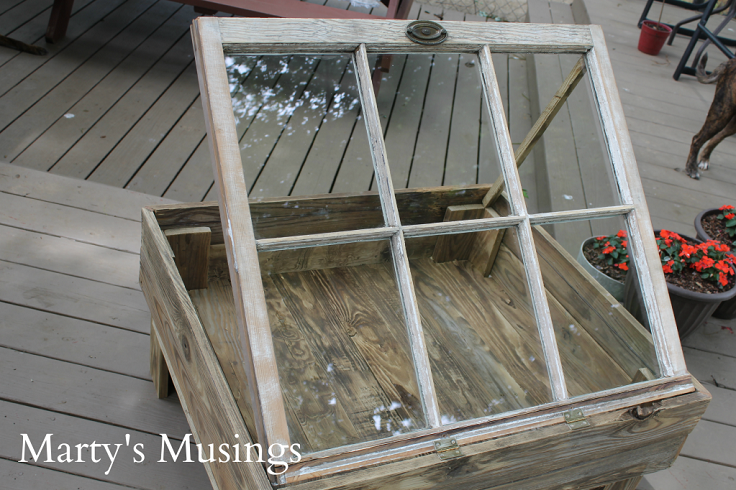 This one is very cute, right? It's so unusual. You just need an old window that is out of use and four trestles. Inside the window you can keep your magazines and books.