When it comes to decorating your home, finding the perfect object to use for storage of many items, food or creating a candle or a vase, then mason jars ideas will be the right choice for you. These jars are perfect for everything, and have a use for just about anything. If you can dream it, mason jars can likely play a part in it. We're sure you've got an extra jar or two hanging around. So let's be creative, and find a way to use the mason jars. These mason jars would look perfect for every kitchen, bathroom, our just as a home decoration. Check out ten of our favorite ways to re-purpose some of those old mason jars into a decorative or useful piece that you'll love forever more.
Candles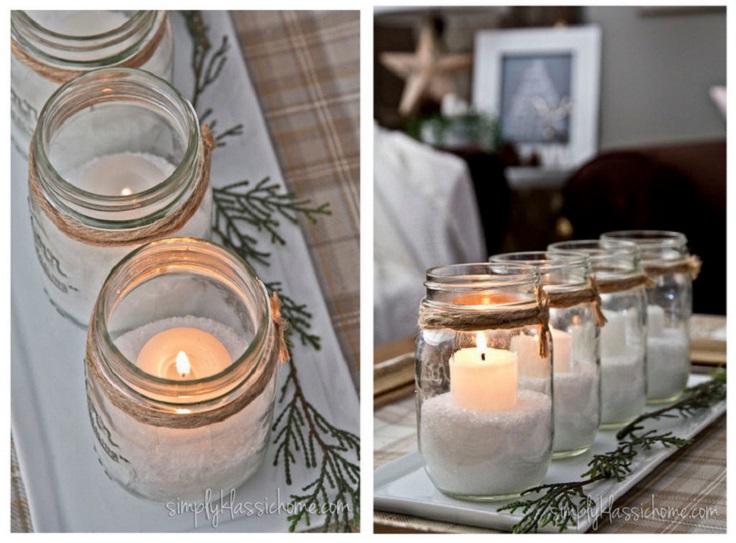 via mommypotamus.com
These candles in mason jars would really makes a statement on your side or console table at home. There is probably an infinite number of ways to incorporate mason jars as candle holders. As long as you've got plenty of extra jars available, you can change the design and feel of the holder to accommodate any situation.
Painted Vases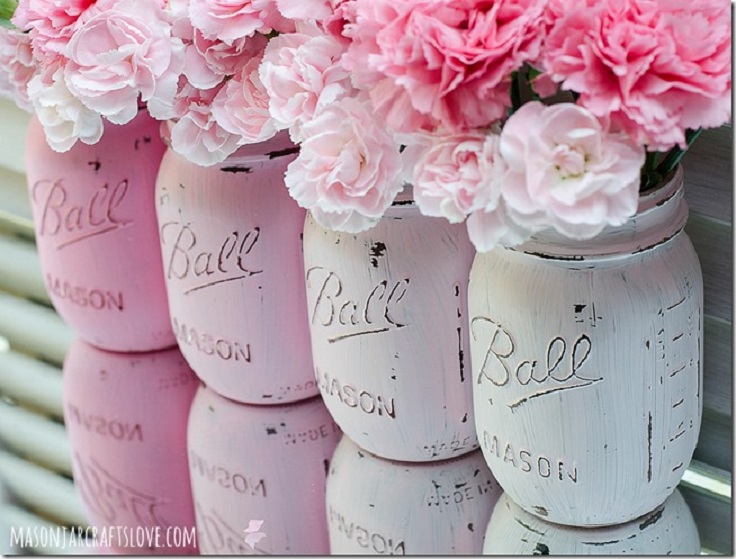 via mommypotamus.com
Try to do these vases at home, you can save a lot of money, and it would be perfect decoration for your home.We can combat both of those woes by painting mason jars from the inside out to achieve the perfect hue desired. Just purchase your favorite shade of paint, put enough in the jar to coat the whole interior and let it dry
Container Gardening
via mommypotamus.com
Herbs and spices are the basis for so many dishes and drinks, and if you can create recipes with fresh ingredients it's even better. Attach jars to a single stretch of wood and plant your most used herbs for your ultimate herb garden.
Pencil Holders
via mommypotamus.com
Be creative with your kids and prepare these cute school pencil holders for them. They would look perfect for every desk, at your kids room.
Sewing Kit Storage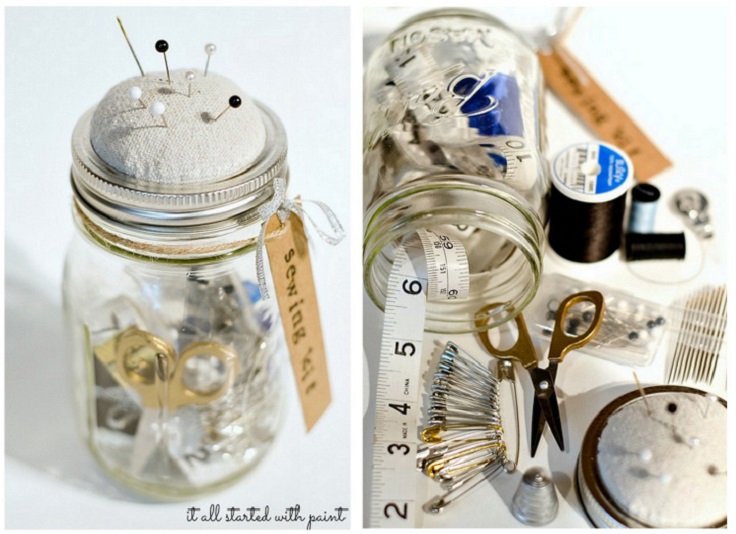 via mommypotamus.com
Mason jar sewing kits it is especially easy to make your own, and you will same a lot of money, too.
Snack Carriers
via inthralld.com
When it comes to food and the ease of getting in a healthy meal under an on the go or stressful schedule, nothing works better than some great preparation. You've got the perfect snack or dressing holder that leaves your food fresh and items separate until they're ready to use.
Cookies Jar Knit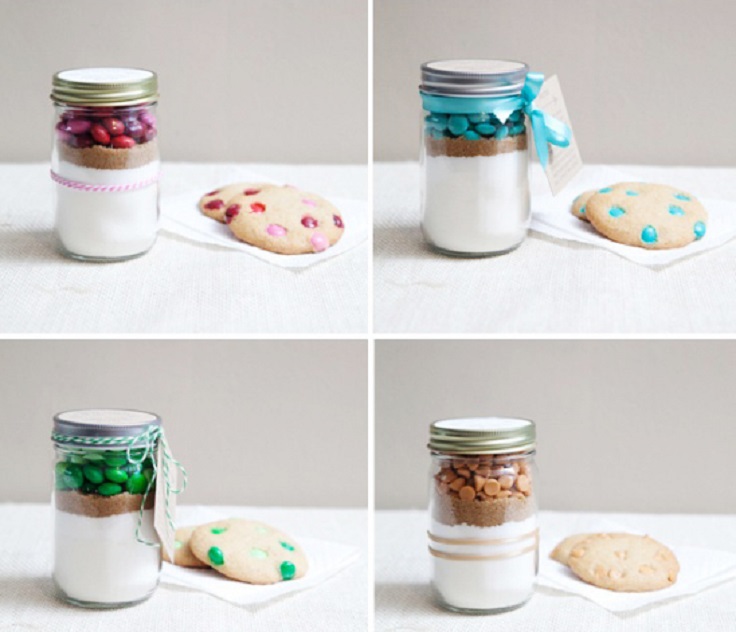 via buzzfeed.com
Putting cookies in a jar is super easy , when you're ready to eat, just shake it up and dig in. Instead of buying bags, boxes, and other wrappings this holiday season, give your friends and loved ones these amazing cookies packed in mason jars.
Kitchen Storage
via buzzfeed.com
These mason jars would be perfect for kitchen organization. With all of the variety in size of mason jars, you can store all of your dried goods along with spices, nuts, tea, and more in order to get the kitchen situated just like you've always dreamed of.
Soap Dispensers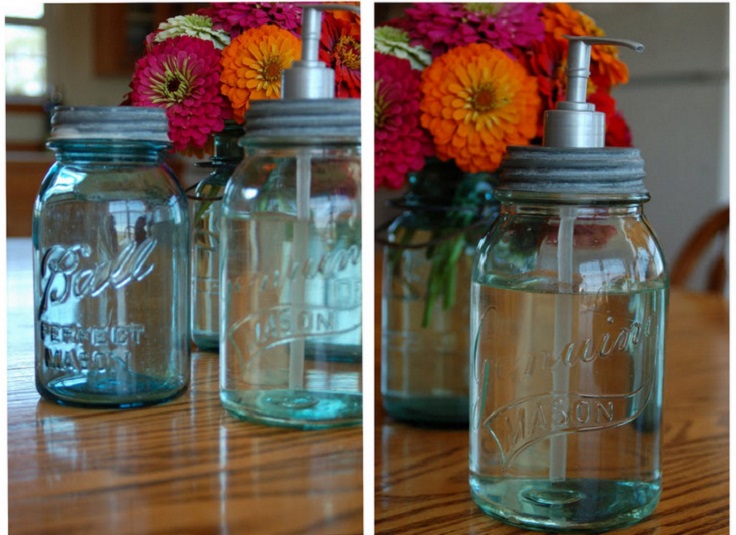 via mommypotamus.com
Do you know that you can use your mason jars as a soap holders? It's an easy alteration to a mason jar, just grab your favorite soap and a pump of choice to begin modifying for your new favorite bathroom accessory.
Bathroom Storage
via mommypotamus.com
Why give a lot of money for a bathroom storage, since these things will cost a lot of money. Try to do a bathroom storage with some mason jars that you have a your home, it will save you a lot of money.