What amazes us is that dollar stores actually make a pretty hefty profit. So, actually, how cheap are things to make and sell? And why do we find the same dollar items elsewhere, made in China, for 10 to 100 times the price? Get creative, turn love and passion or simply artistic flair into your very own profit, or simply enjoy your home that much more since you have, very possibly, never spent so much time at home!
You can find many useful things at a dollar store. With a little creativity (and some awesome ideas provided by our team) you can make interesting and trendy items out of the cheapest little things. Lanterns, Shoes, Wall Art and so many more DIY projects are waiting for you to discover. Take a look at the Top 10 DIY Dollar Store Projects – you would never believe their actual cost!
A DIY Cloche From a Dollar Store Hurricane Lantern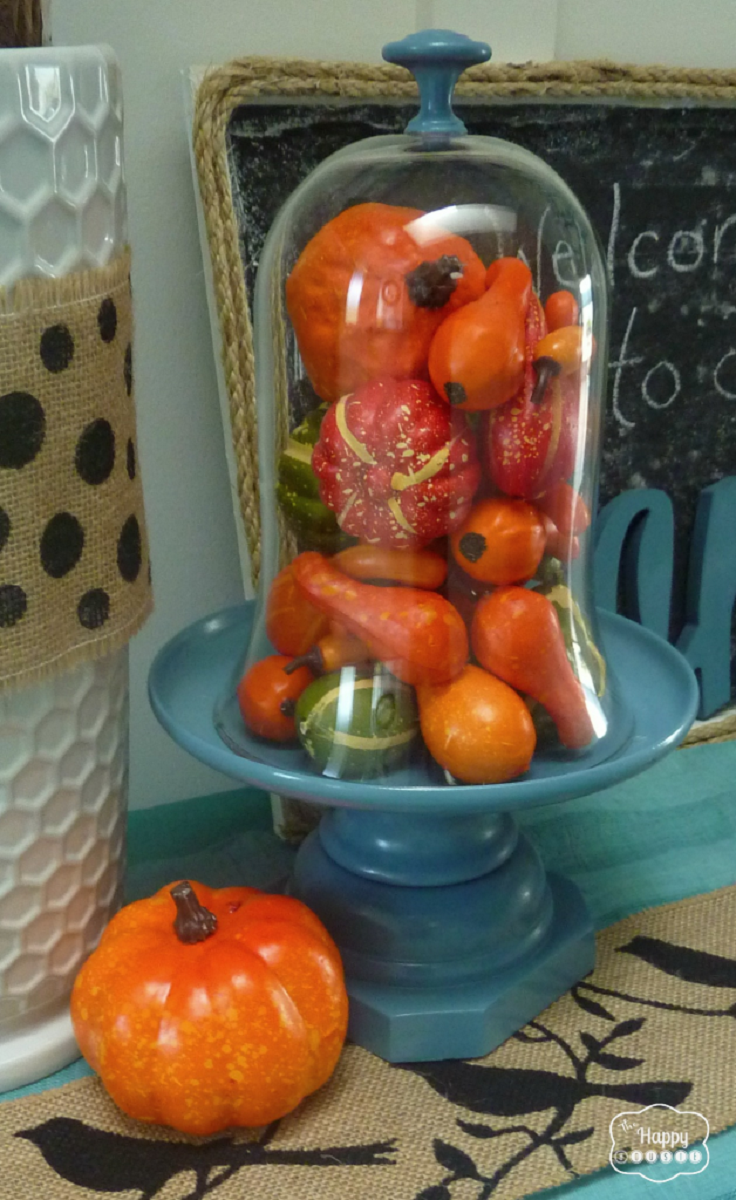 DIY Tutorial via  thehappyhousie.com
If you fancy a little old school in your kitchen there is nothing better than something to show of your fruits and vegetables and that also gives color to your environment. This kind of thing in some shops could set you back a lot, a lot, more money. So take time to make it look at its best, with your favorite color glamorizing the kitchen living area a little more. Turn your dollar into a work of art.
Easy DIY Gumball Machine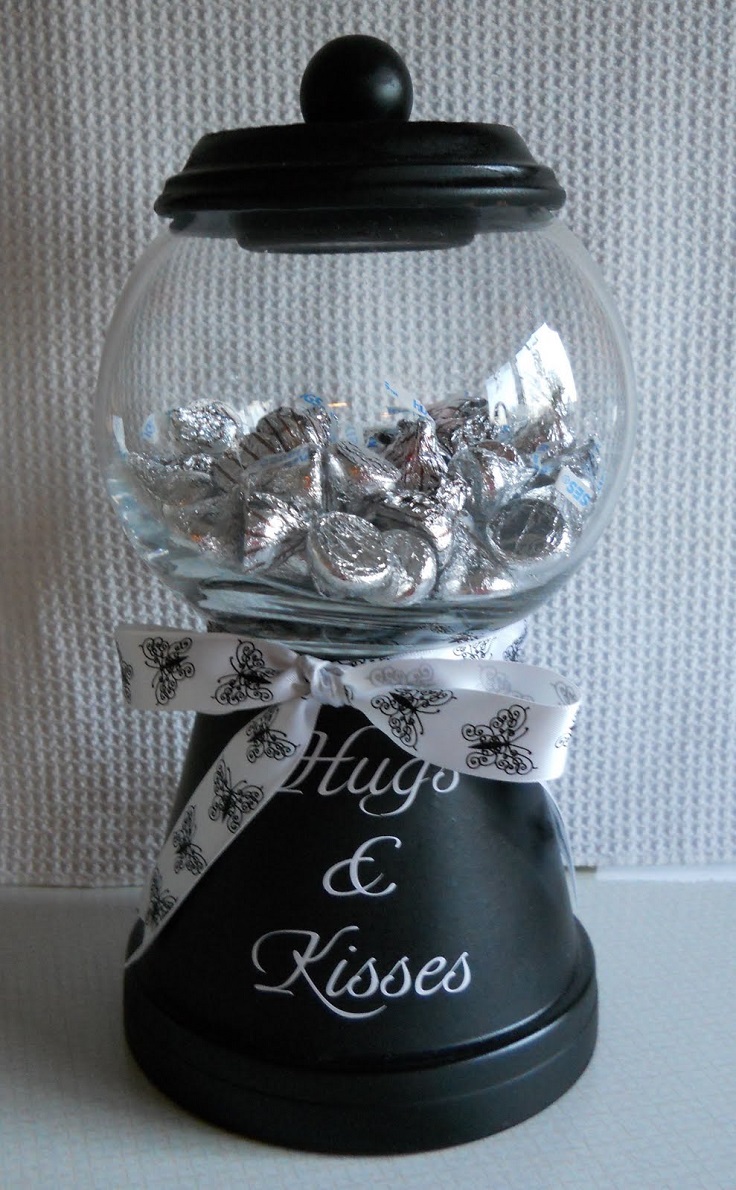 DIY Tutorial via  dandelionsanddustbunnies.blogspot.com
Sometimes our friends and family wish to do their best for us and buy us things when we invite them around, hoping that we will love their gifts. Well, we do…but it doesn't mean we would be the proudest of owners so why not turn them into what really suits your home interior decor. And it always starts with details and not always with the big things. Instead of placing it somewhere that frankly, we will never see again, a little DIY will mean that you will for sure see this again, standing proud in your home and getting your sweet tooth a workout.
Cool Dollar Store Wall Art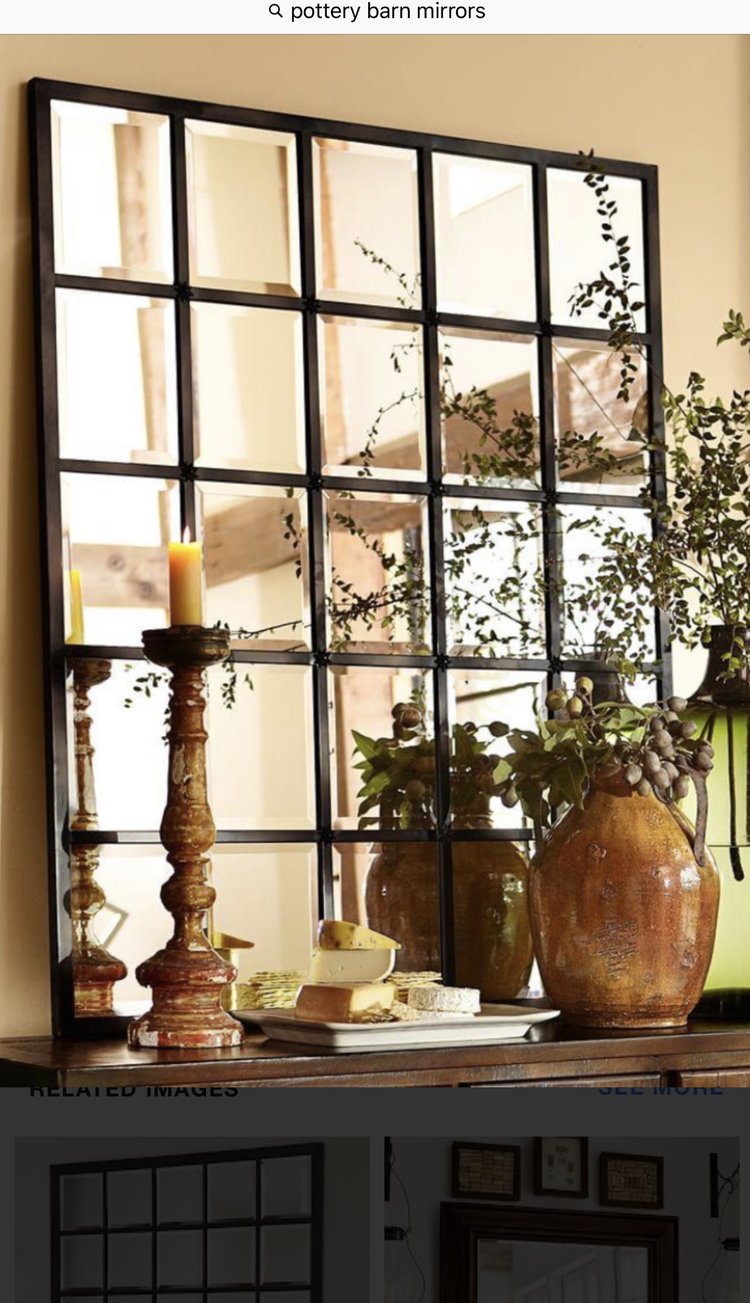 DIY Tutorial via fixinitupwithsandra.com
How would 700 USD sound to you? Well, not really the dollar shop we have promised you. But this is exactly how much it could set you back in well reputable shops such as the pottery barn. One mirror could set you back for a buck, so, get a few and create a masterpiece for your home. Your guests will be amazed by the creation and ask where you got this magnificent piece of art which looks great in pretty much any room. This will look superb and even yourself would be shocked by how good the finished article will look. The inner businessman or woman in you will burst open!
Make Tacky Shoes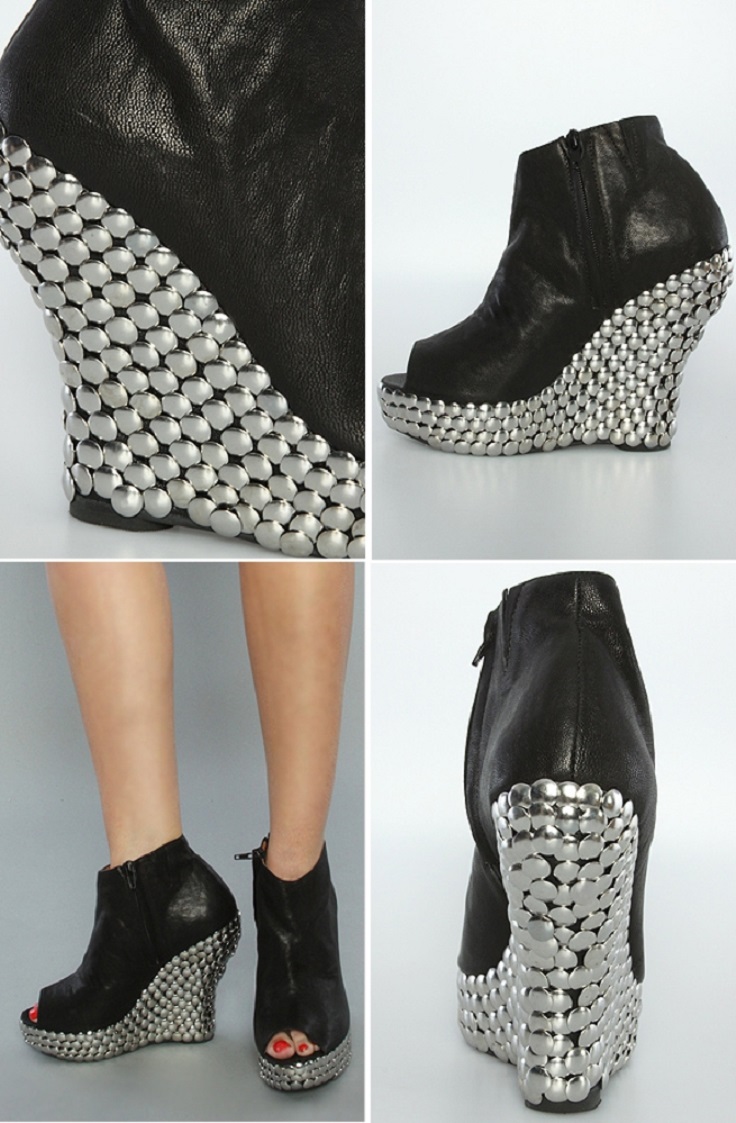 DIY Tutorial via dollarstorecrafts.com
We love to be a little tacky every so often. For those who do not have tackiness in their lives, follow the link! You'll soon have it! Wish to put a little bling on your somewhat neutral-looking shoes, these will for sure make you light up the party, any party. And all you'll need is wall silver pins. You can do the very same with any colored pins. Whichever suits your needs the most. Do not be surprised to see similar in high fashion outlets for hundreds of dollars, if not more. Ok so, maybe not with wall pins, but honestly, give or take.
DIY Dollar Store Pumpkins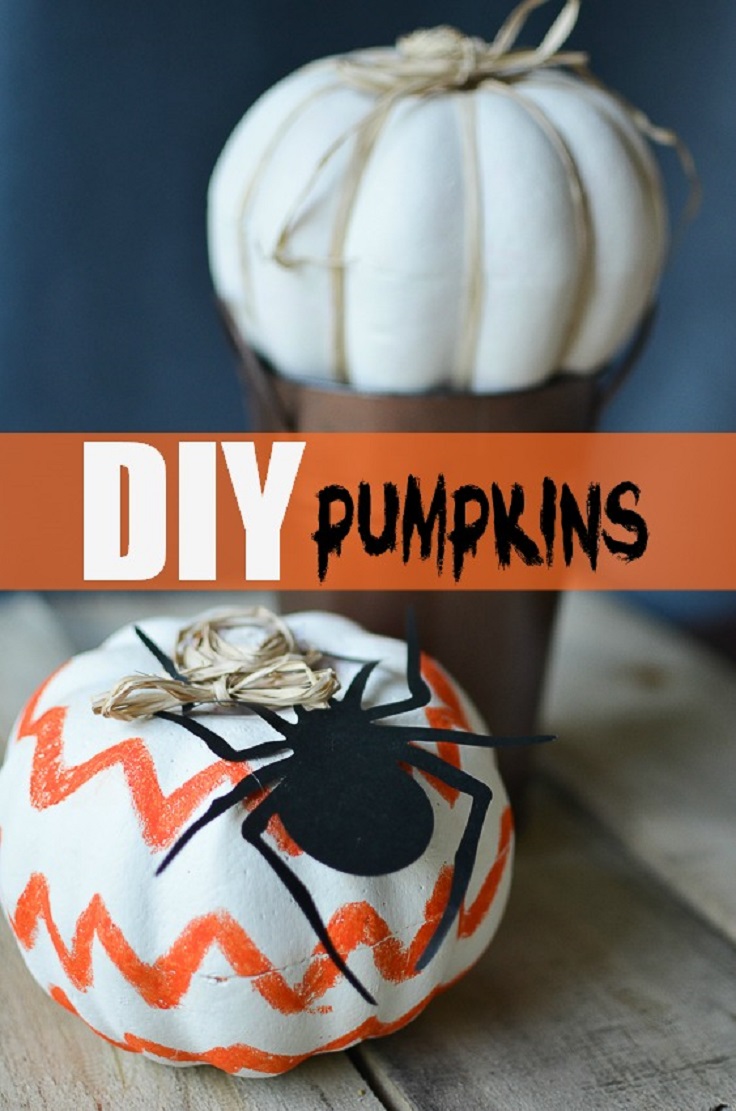 DIY Tutorial via placeofmytaste.com
Summer is around the corner then guess what, autumn. And naturally, this screams Halloween. Never be too early. Give something really simple that begs to be colored and personalized like these little dollar pumpkins into what we believe are 10 times the amount elsewhere, just because it has a lick of paint over it. Save the precious dollars you have earned, make your home homely or have something fun for the kids to do over the holidays or over the weekend.
DIY Gold Striped Vases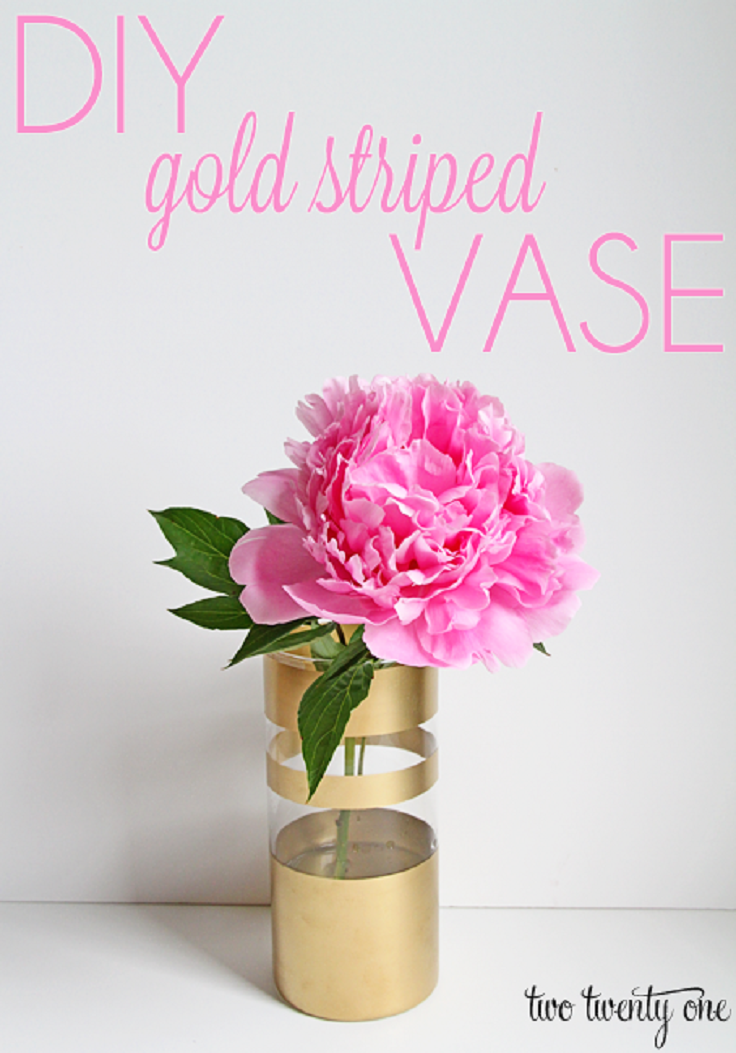 DIY Tutorial via  www.twotwentyone.net
We believe you could even do better than paying a dollar for these vases, but for the sake of the argument we will say, with paint included, overall it may end up costing you a symbolic dollar. And with the finished item, it will look like a hundred-dollar vase. Small tweaks and give a makeover to the most basic and boring-looking object. The 4 USD you'll spend on the spray paint will be for dozens of small projects, so it does not really come into question. Make the stripes as you wish, experiment a little. This will also work on any shaped vases so do not be tied up to a simple cylinder one.
DIY Twine Pears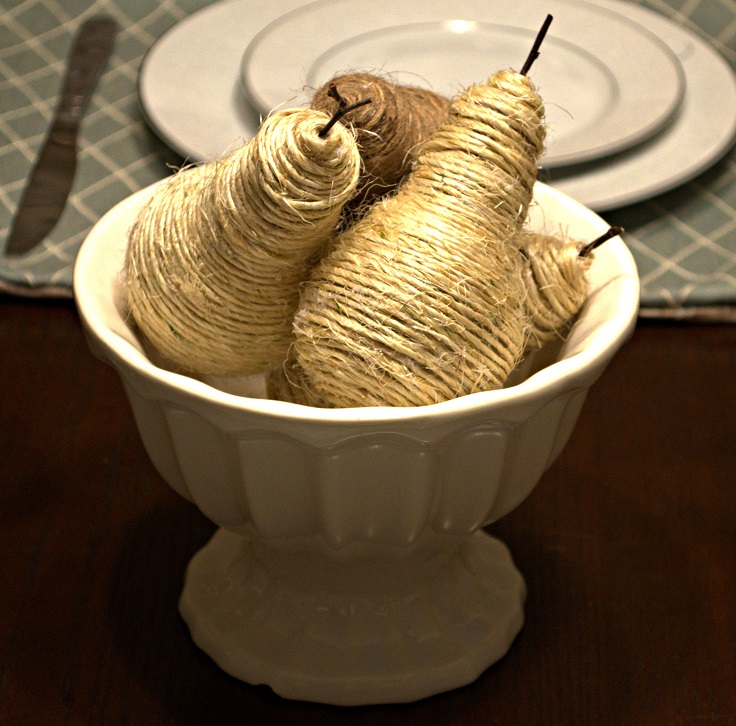 DIY Tutorial via sondralynathome.com
Many great artists from all around the world and from pretty much every century have focused their art on the simple, yet beautiful fruit basket, or fruit platter. It is incredible and there is nothing better than wanting to show off the freshest of ingredients that look really rather brilliant on your kitchen top area. All you'd need is a little lightbulb, some twine, and glue. And if you wish to give some luxury to the finished work of art you have just created, get a hold of some gold spray paint, or any other colors for that matter that will enlighten the home and will become a very cool feature indeed.
DIY Halloween Cake Stands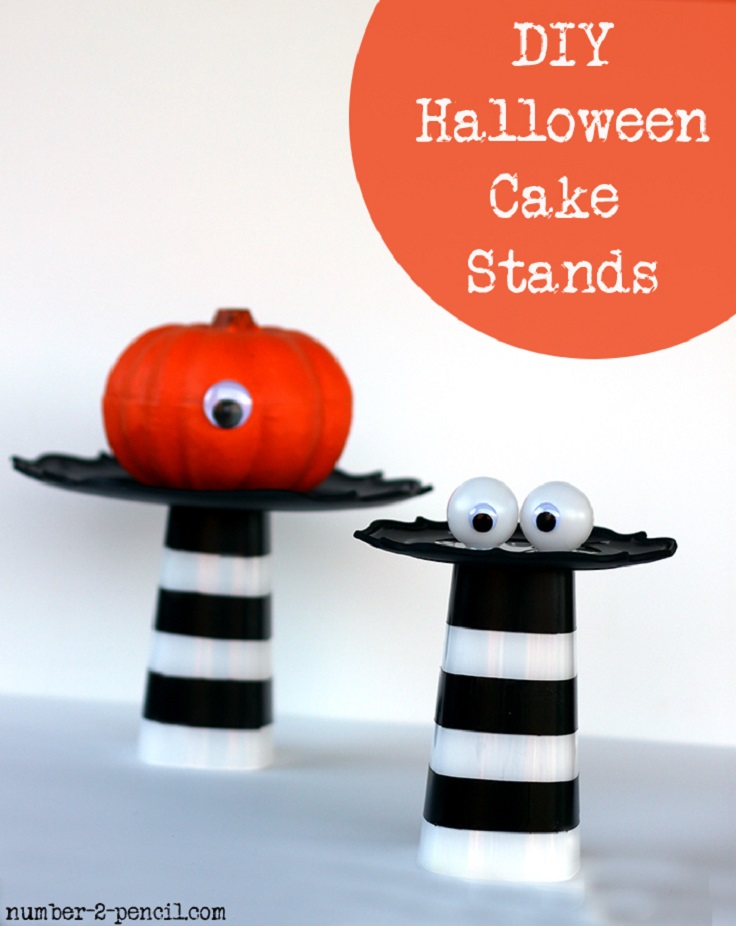 DIY Tutorial via  number-2-pencil.com
If you are into arts and crafts, then we are certain that you will have all you need in the corner of your art. These are Halloween stands but could also fit for many purposes. If you love The Family Adams, then you'll love these DIY stands! Get the ping pong balls a makeover too for the creepy and perfected look. Fun stuff for the kids to do, for example, keeping them busy during their off time.
DIY Dollar Store Fall Garland
DIY Tutorial via  anightowlblog.com
We are not even halfway to spring, that summer already knocks on our door, and in a blink of an eye, we'll be in autumn. So these are little tips on how to make the special season even more special, with the help of mother nature itself. This is a fun project that will take you well under one hour and something fun for any room really. Or even for the outdoors, at the side of your main entrance door. If you cannot wait that long, trees are becoming leafy and chances are there are already a few lying around. Get some spray paint, and voila.
DIY Burlap-Wrapped Vase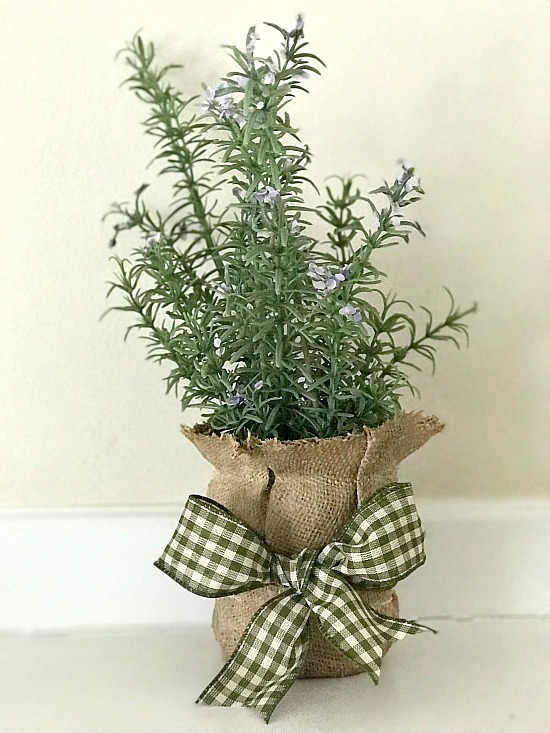 DIY Tutorial via homeroad.net
We are in a season that everything blooms. Trees are going green, flowers colorful, thus in the meantime, let's embrace this superb season and get inspired for some greenery in our houses. Terrific fun stuff. All you need to kick start this addiction is an empty glass jar and the rest falls into place. An amazing decor that doesn't really take much time to make it, creativity, and a bit of free fun time. Perfect for your kitchen herbs, flowers, or any dry decor will suit just perfect.