Fall is the season of pumpkins. Pumpkins are everywhere now! You can find thousands of amazing recipes and ideas using pumpkins. They are tasty, healthy and when you can't get enough of pumpkins, you can always make a beautiful decorations for your home. Yes, pumpkins are usually used for Halloween, but why not try and do some decorations that would look good for our home for every day decorations, not just for Halloween.
Because of that, we are presenting to you , a different and creative ways that you can do for your home, in just about 10 minutes. From wreath made of pumpkins, to different mini candles, pumpkin vases filled with flowers and everything that you can't even imagine. Believe us, you home will look just simply amazing. So, let's get to work ladies!
Pumpkin Wreath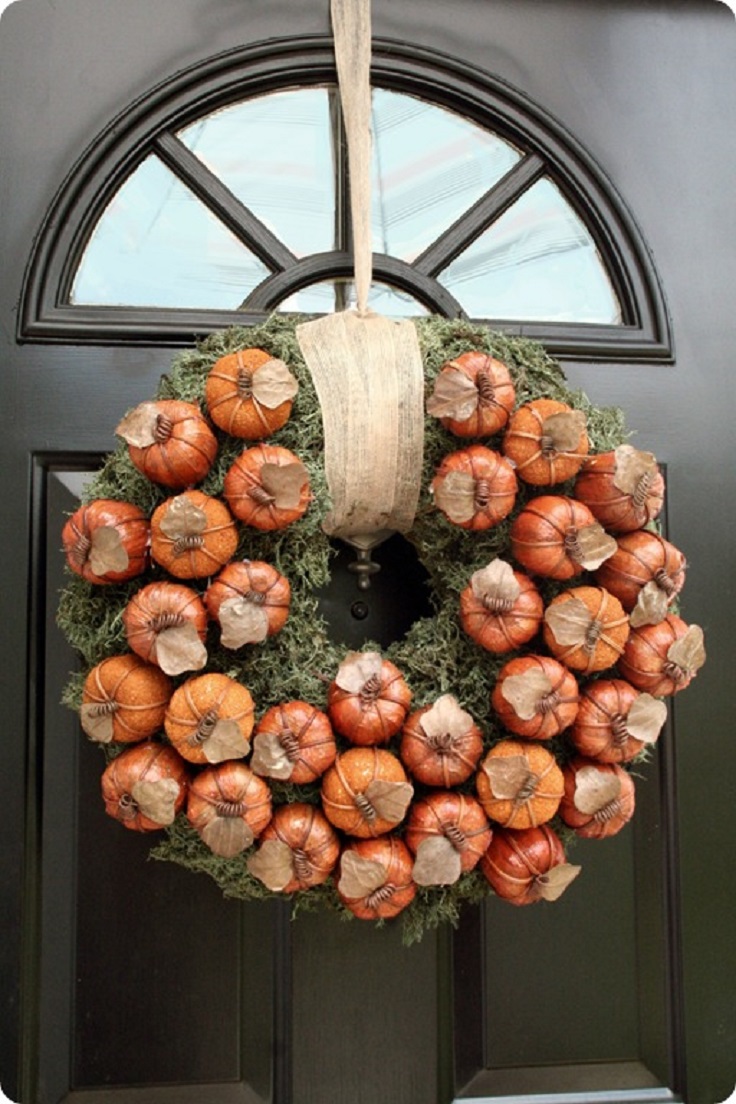 via mom4real.com
This cute wreath will look good for your door at your house. And it is made very easy. One most important thing that you should have in order to make this are these amazing mini pumpkins.
Pumpkin Candy Dish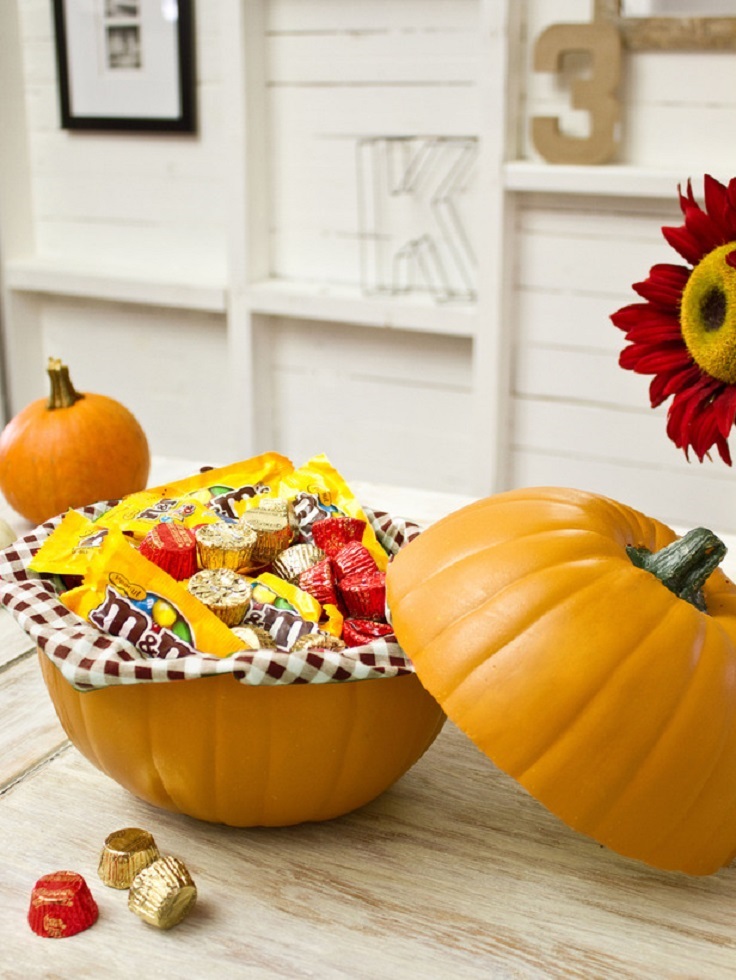 via trishaismakinghermark.blogspot.com
You are having guests today? Why not try to do this cute candy holder,and offer your guests some candies. You can always transform your pumpkin in this beautiful candy holder for your table.
Mini Pumpkins Candle Holders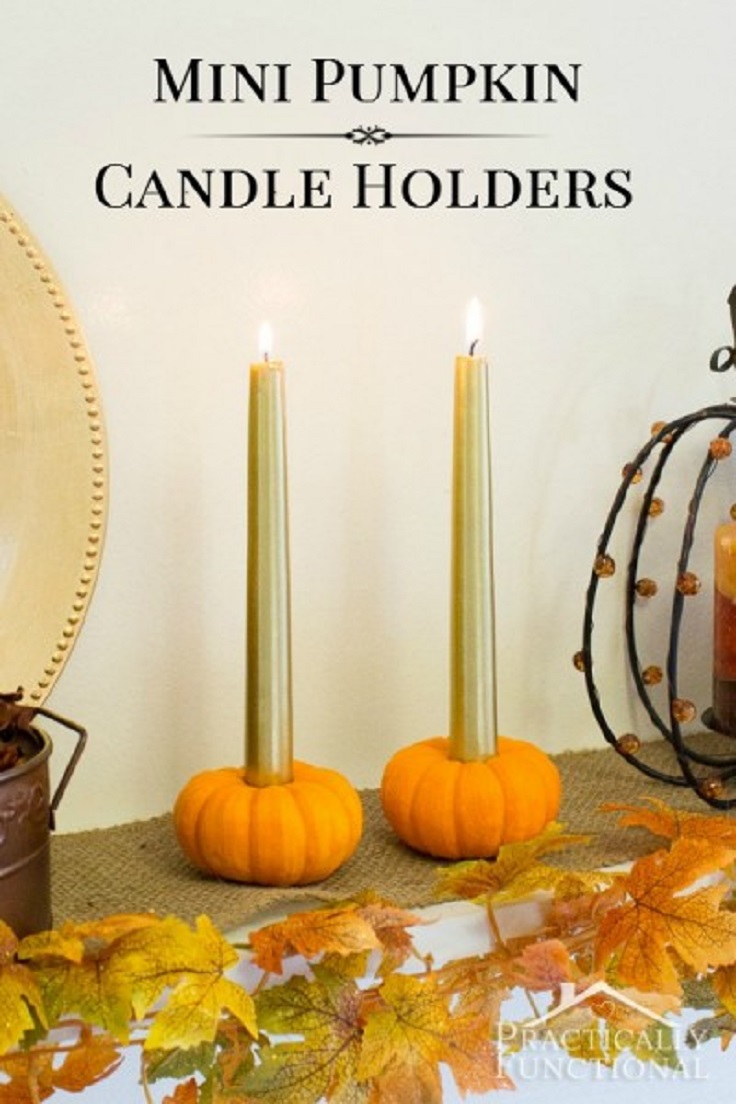 These DIY mini pumpkin candle holders are so simple and only take about five minutes to make. They will look perfect on your fall mantel, dinner table or your Halloween party.
Pumpkin Vase
via trishaismakinghermark.blogspot.com
Pumpkin is a perfect thing to decorate your fall table – no matter if it's a usual dinner, a Halloween party or a Thanksgiving table. This vase with flowers will look good at your house, no matter the place.
Pumpkins in glass
via digsdigs.com
Colorful or tinted pumpkins in a glasses will be great for any table. And all you need is a glass vase, or some glass bowl, and some different kinds of mini pumpkins. This is all you need to be creative!
Mini pumpkins in a plate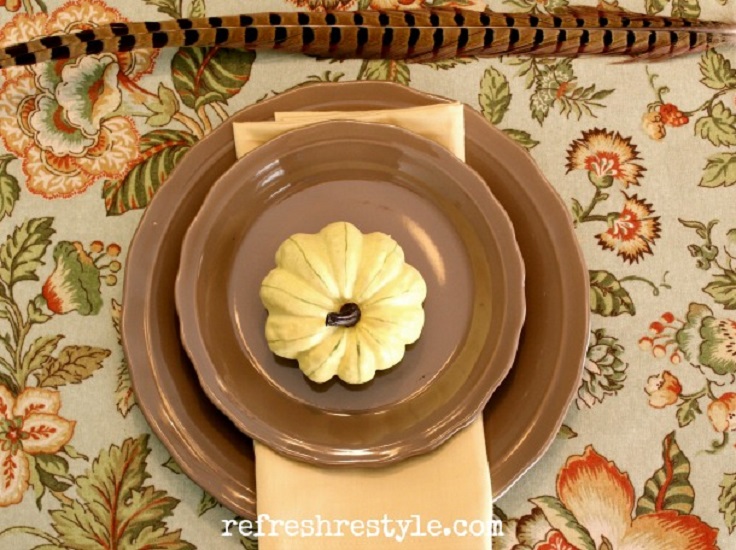 via mom4real.com
White pumpkins look more exquisite. If you are having a Dinner or a Party at your house, putting these cute white mini pumpkins on each plate would be your right and simple decoration.
Botanic Pumpkin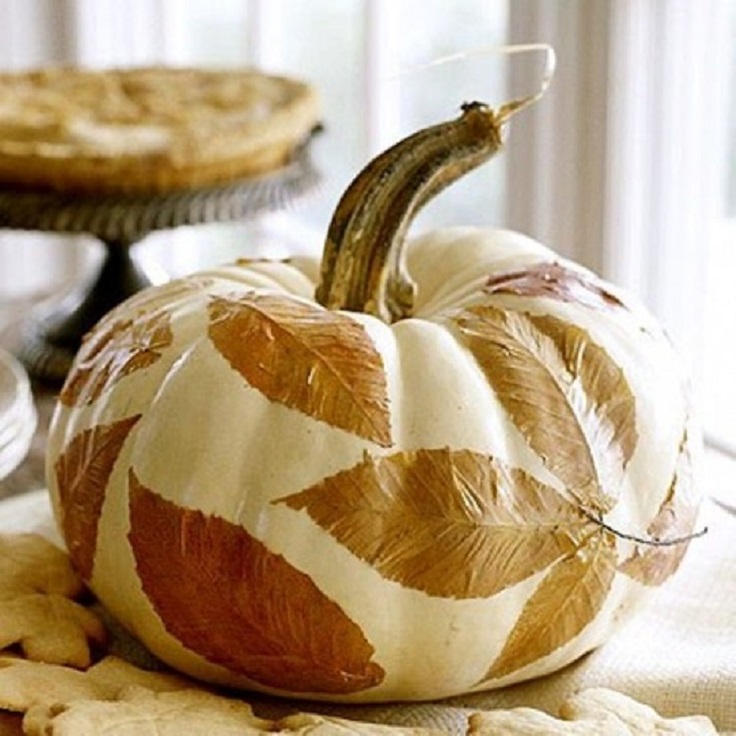 via digsdigs.com
Get some flowers from your garden, put some glue on them and put them on a pumpkin. In this simple and easy way you will have a beautiful fall decoration at your house.
Lace pumpkin
via trishaismakinghermark.blogspot.com
Ladies, you all have a lace at home, right? Do you know that, if you are a big fan of lace, you can decorate your pumpkins with it? This pumpkin is a perfect fall decoration for your home!
Welcome Pumpkin Barrel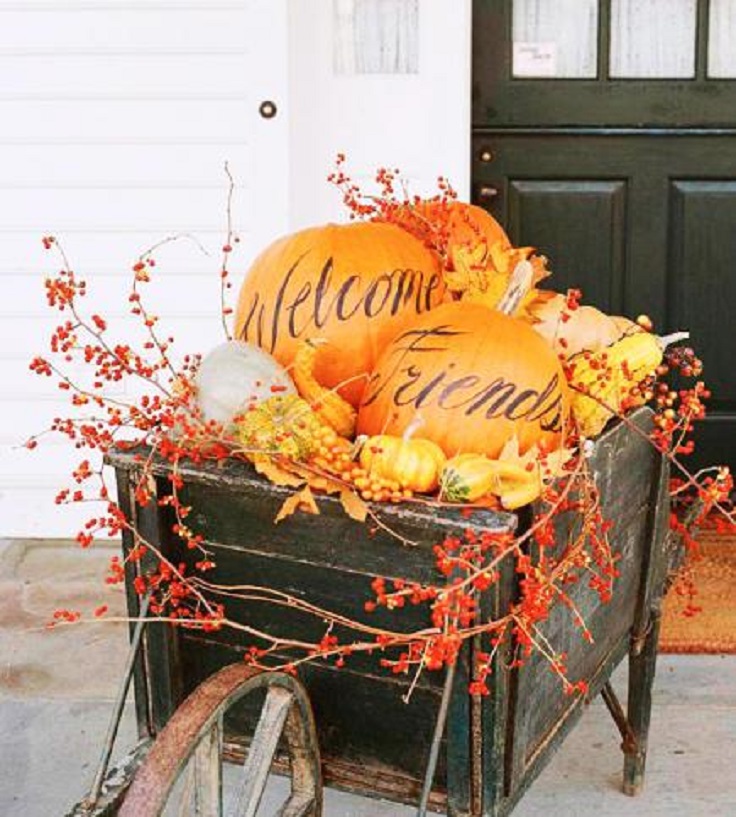 via mom4real.com
Put some pumpkins in your barrel would be a perfect fall decor at your garden. This simplest idea, would bring the fall at your garden, also. As the colder days are coming by, this would be a beautiful idea to give your guests a warm welcome at your home.
Lighted Pumpkin Topiary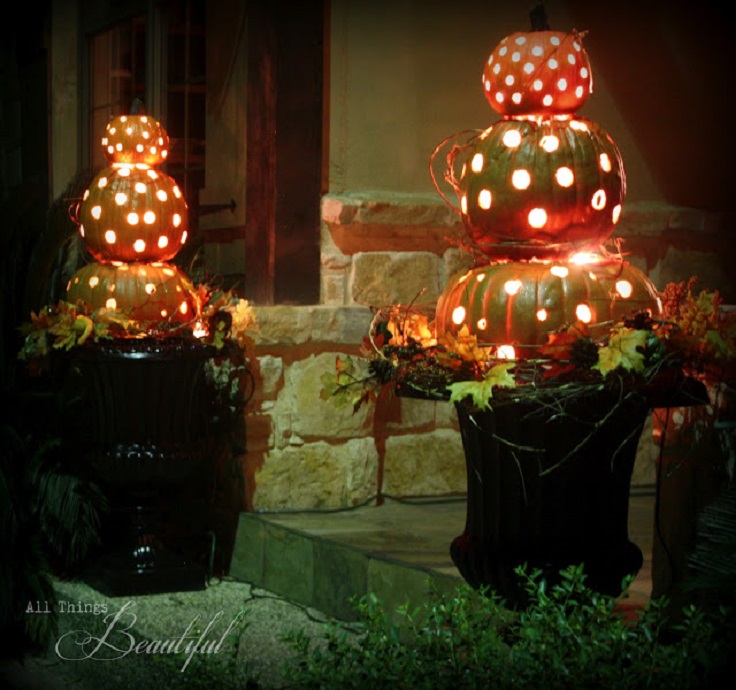 via mom4real.com
These lighted pumpkin topiary are a perfect thing to decorate your fall porch – no matter if it's a Halloween party or a Thanksgiving. You can keep them, for the whole fall season.