The main attribute of female beauty has always been linked to a manicure. However, you don't have to be a professional nail artist to express yourself through your nails.
Although nail art may seem complicated to you, it is actually not a complicated process at all! Nail art tutorials can give you the necessary knowledge to get you started with painting your own nails starting today! We have chosen several simple and super easy tutorials that you can do today, with stuff that you already have at home. You don't have to spend extra money on some fancy nail equipment. Of course, you can always choose different colors than the ones in the tutorials, or add anything else you like.
Nail art can be a fun, simple way to be creative and a good time to keep yourself relaxed. If it gets messy sometimes, you can always re-do them, it's no big deal. All you require is a little patience and some time on your hands. So scroll down to our simple and easy nail art tutorials and get started painting today! You will be tempted to give your nails a little extra attention.
Love Note Nails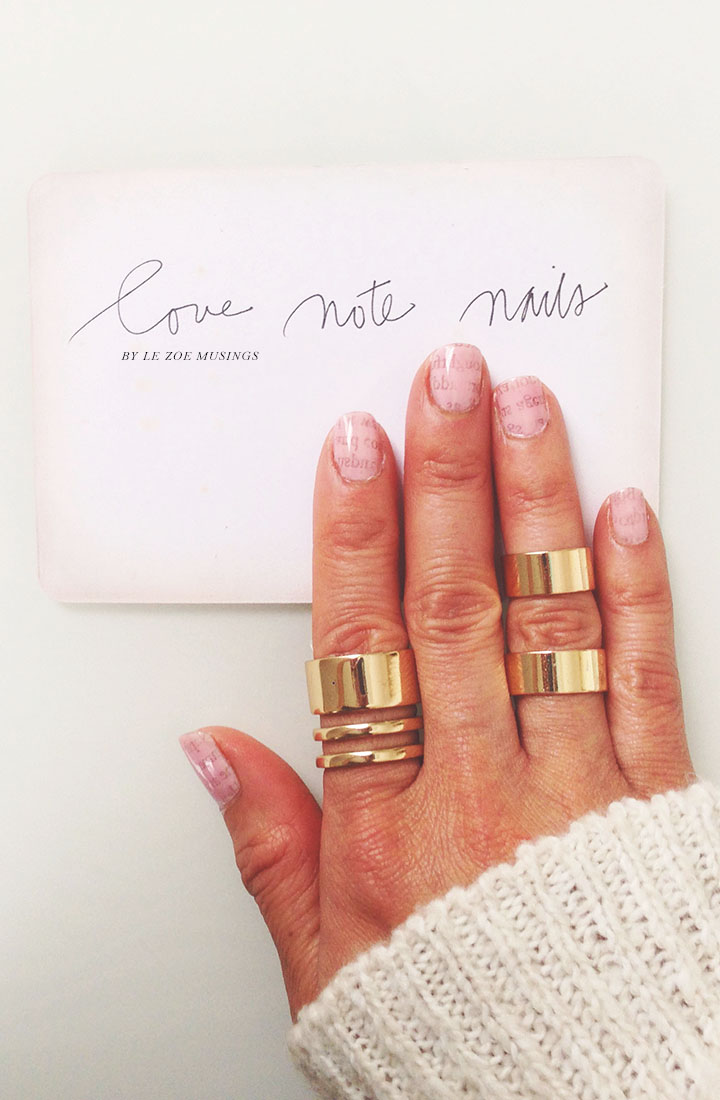 For this idea, you'll only need light nail polish, transparent nail polish, alcohol and guess what? A newspaper. You'll be stunned by how easy this nail art is. It's perfect for Valentine's Day or a romantic date in any season. This nail art gives you a sophisticated look because it looks as if you have a whole love poem printed on your nails.
Snake Skin Nails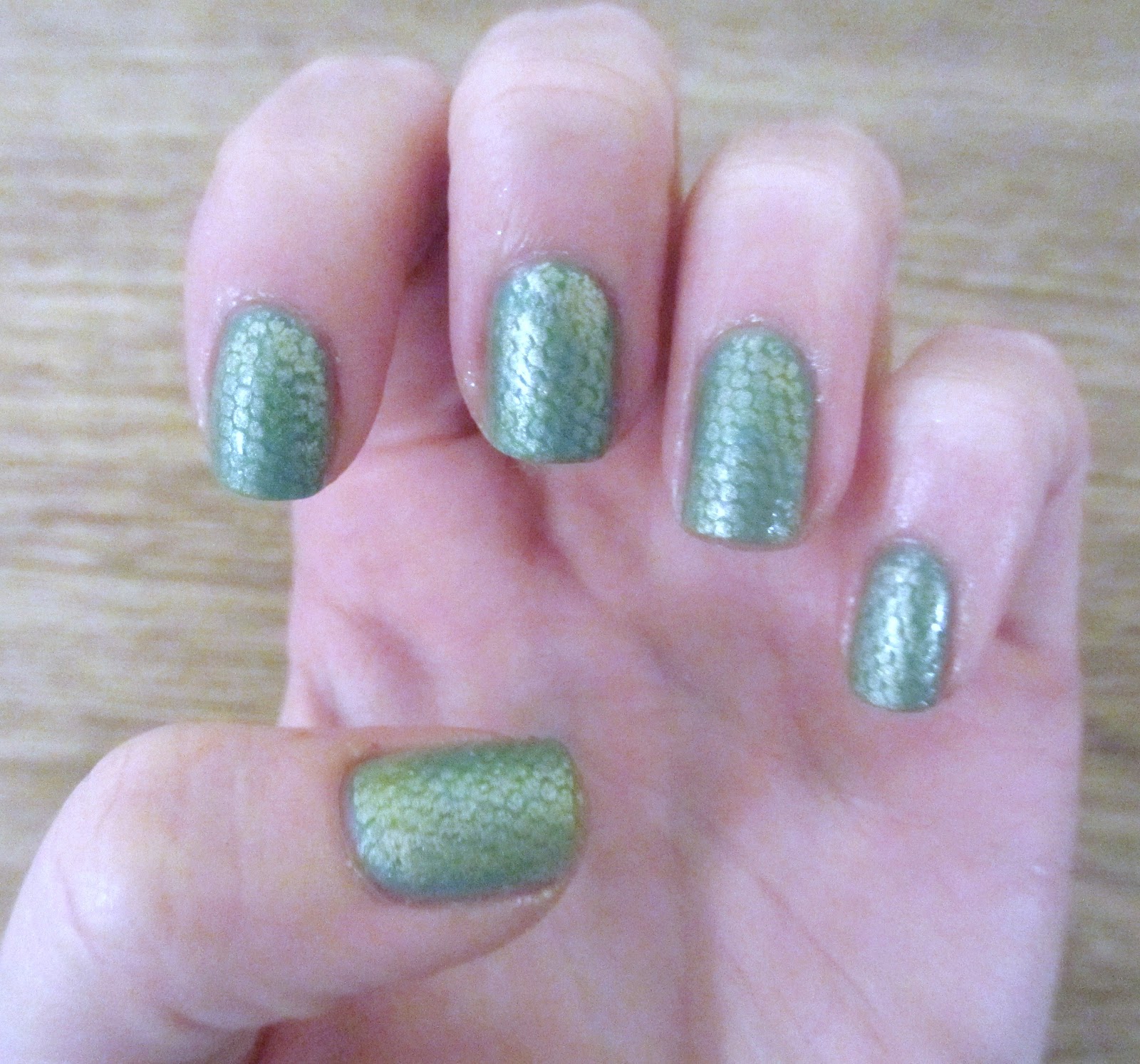 This trendy and edgy nail art also requires very simple equipment and is meant for anyone who loves animal print. What is most interesting is that this design can be recreated on any nail shape and size. Plus you can express your fierce spirit!
Tiger Eye Nails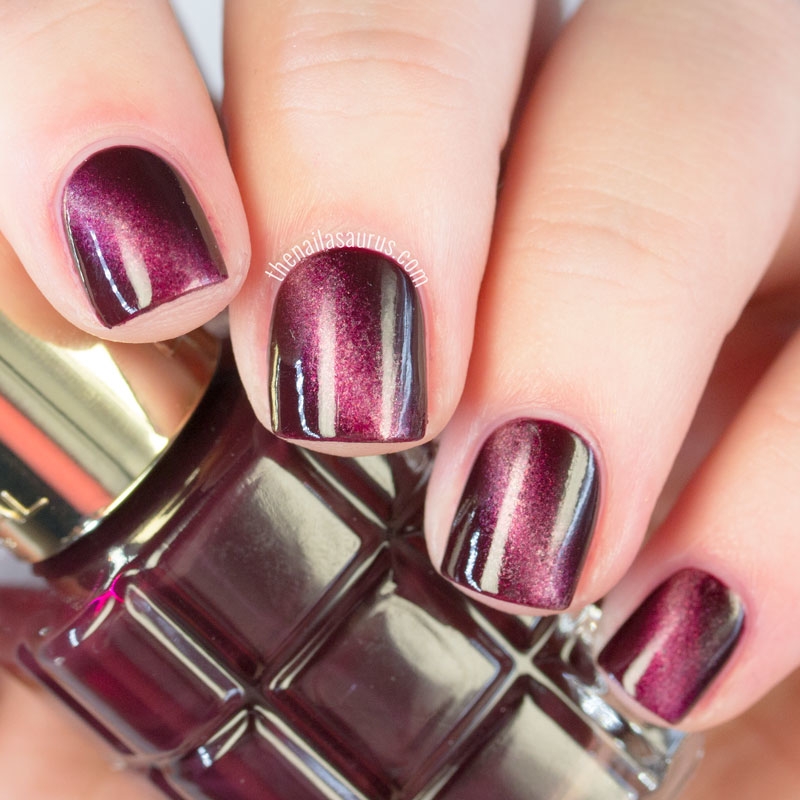 For the lovers of dark colors, shine and refinement, this nail trend actually originates from Kety Perry's and is inspired by the tiger's eye gemstone. What's even more interesting is that this is probably the fastest and simplest nail art you can do at home right now and it never goes out of style.
DIY Marble Nail Stickers
For the fans of bright colours and the sophistication of marble, this is a super interesting idea on how to transfer that stunning sophistication to your nails. It's completely suitable for spring and summer. Although this seems like difficult nail art, there are some simple ways you can achieve this look with only a plastic bag and any several colors of your choice.
Sharpie Nail Art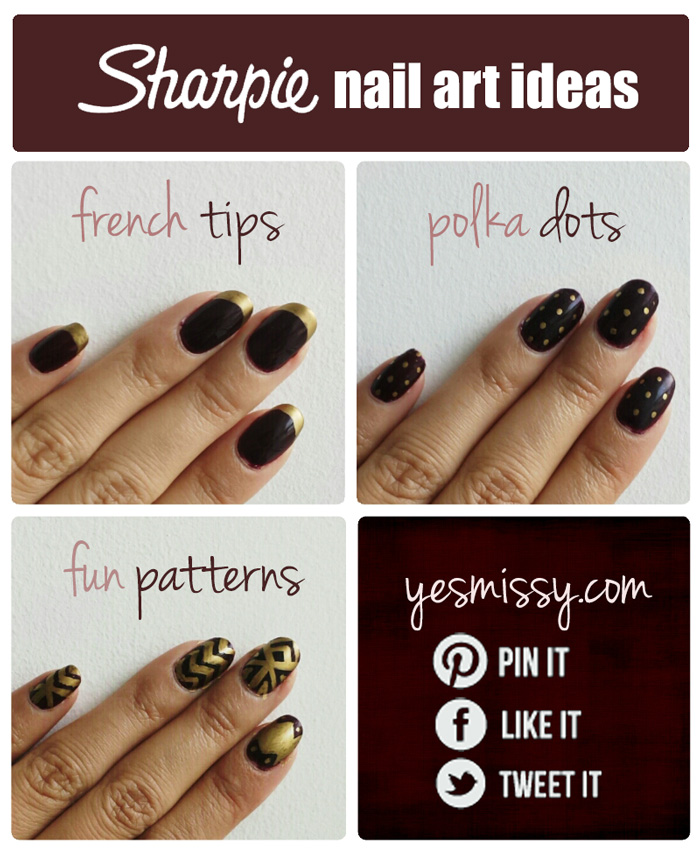 This is a super-easy way to paint your nails using only a sharpie and a nail color of your choice. You can do all kinds of nail styles in a fast and simple way, a pretty clever idea if you need to paint your nails quickly for any occasion like going to work, going out with friends etc. Also, it is definitely much easier to paint your nails with a sharpie than with any other nail drawing equipment.
Negative Space Nails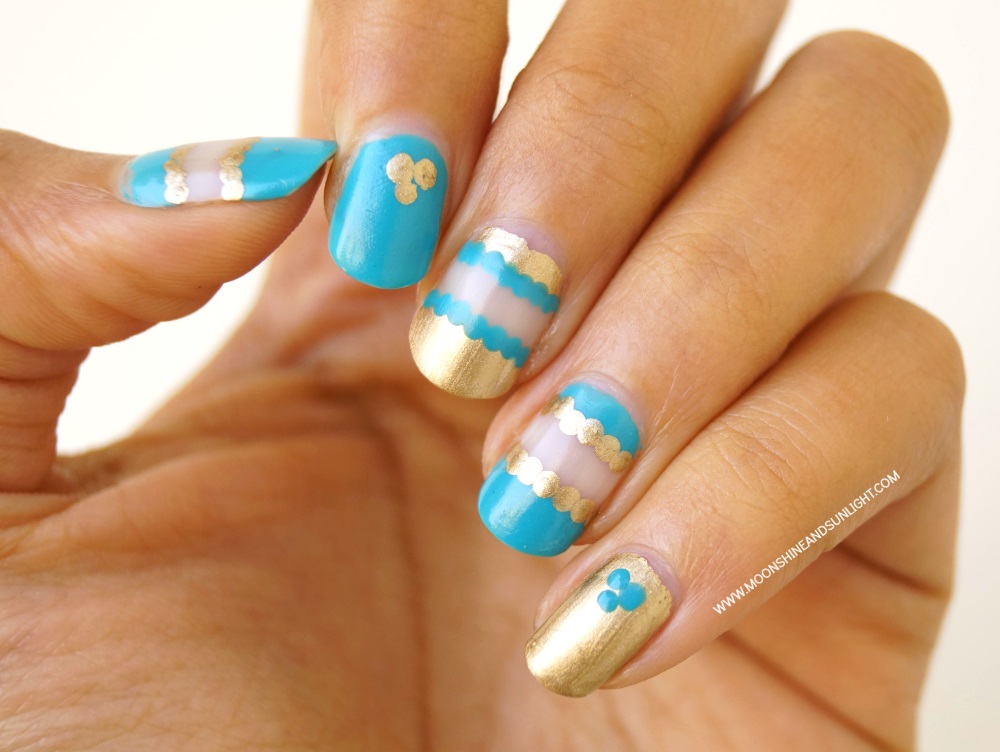 Negative space is such an art craft that you can, of course, use it on your nails. Don't be afraid that this trend in the form of 'negative space' may seem boring or very ordinary. In fact, it's pretty cool to leave a little space.  The blue and the gold give add a very summery look to your style, but you can choose any color you want. Here, the most important thing is the concept of 'negative space'.
Golden Daisy Nails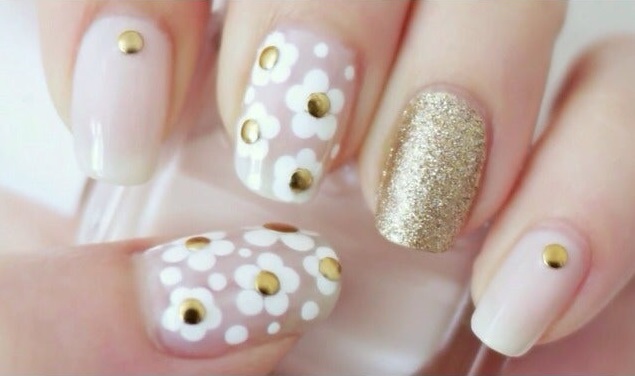 During each season, nail trends change significantly. Meanwhile, some trends remain relevant for many years. One such trend is floral decoration. If you love floral prints, this is an easy golden daisy nail design idea for you! For this design, you won't need anything except a few different colors of nail polish. It looks so fresh and joyful!
Sideways Ruffian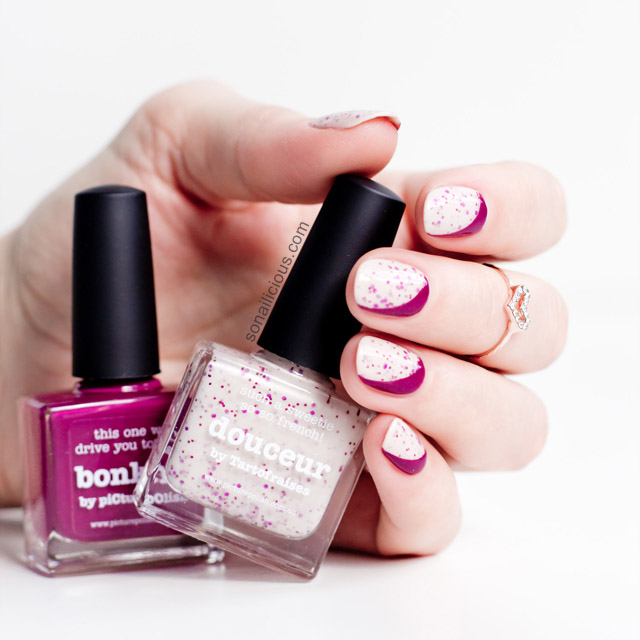 Are you a fan of ruffian manicures? If yes, you don't need to go to the manicurist to do a ruffian for you anymore. This is a cool and creative idea of a sideways ruffian manicure that you can do at home. Again, feel free to use any color you want and just follow the simple and easy procedure.
Dragon Fruit Nails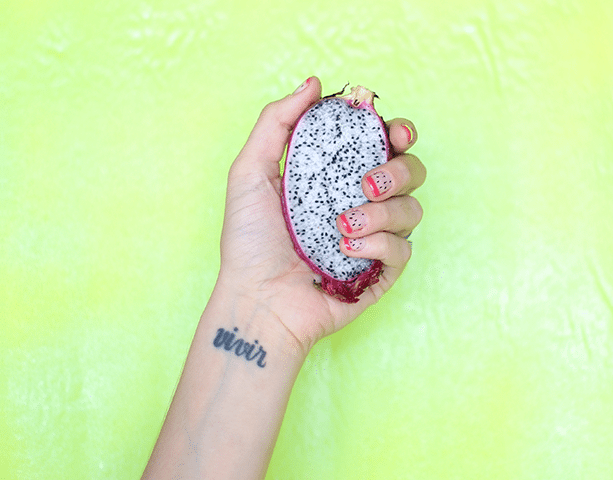 Here's another super interesting summery nail design for you. Тhis dragon fruit design gives an exotic touch to your nails. It only takes a few minutes to draw it and you are ready to go! This design really suitable if you are going on summer vacation or just wearing a sexy summer dress.
Dental Floss Striped Pattern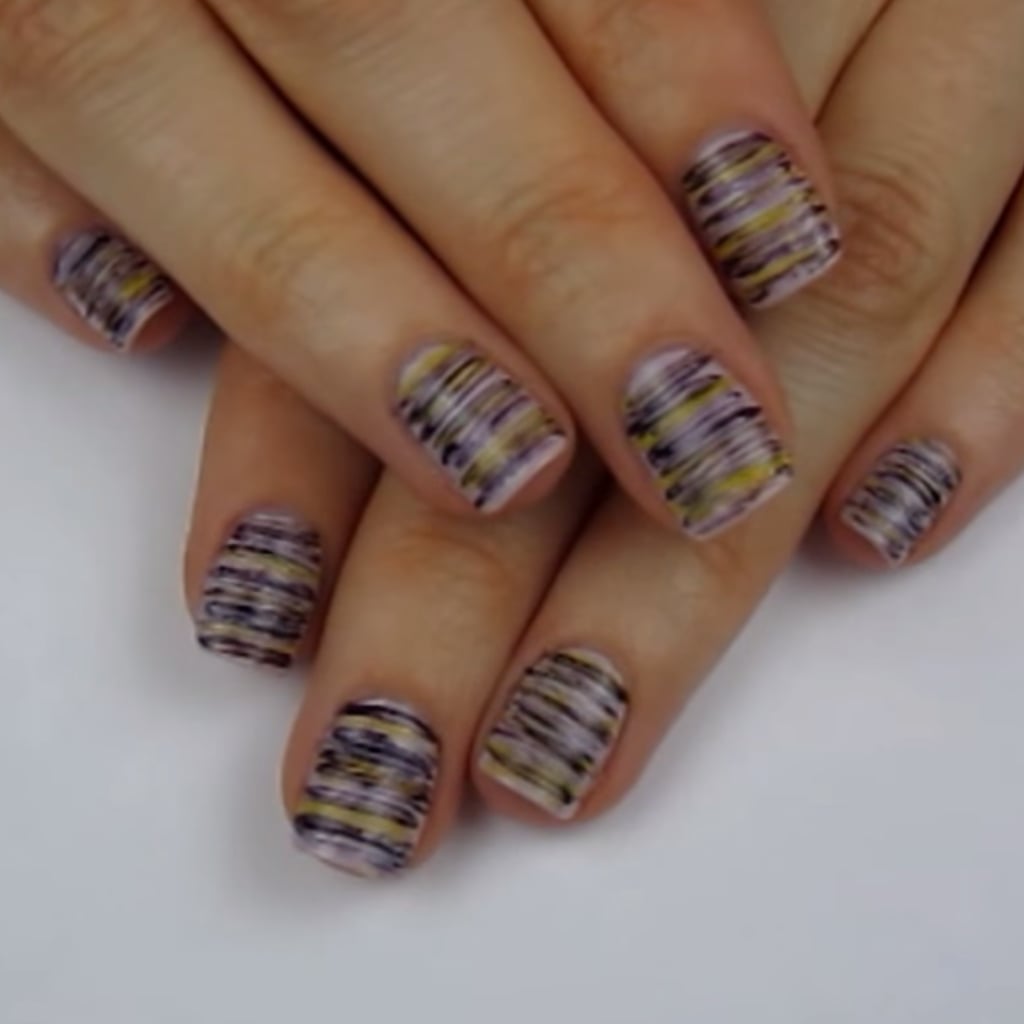 Has it ever come to your mind that you can use dental floss for decorating your nails in addition to cleaning your teeth? Interesting right? Тhis is a super interesting trick for those who are more clumsy when doing their nails. With this design, you will definitely achieve an original look!
Are you going to give these ideas a try? If you do, share these easy nail art tips with your friends and family! These are pretty cool ideas of how to turn your nails into little masterpieces in minutes!
What are your favorite nail designs and ideas? Don't forget to share them with us in the comments below.