Hair clips are great accessories to enhance hair beauty. Even when you do not have much time to spend in front of the mirror using iron and curlers to create a hairstyle, alternate this process by using hair accessories. Here we create a list of the top 10 DIY accessories you can do for no time and without spending a fortune on them.
Which one is your favorite?
DIY Big Pearl Crystal Hair Clips Barrettes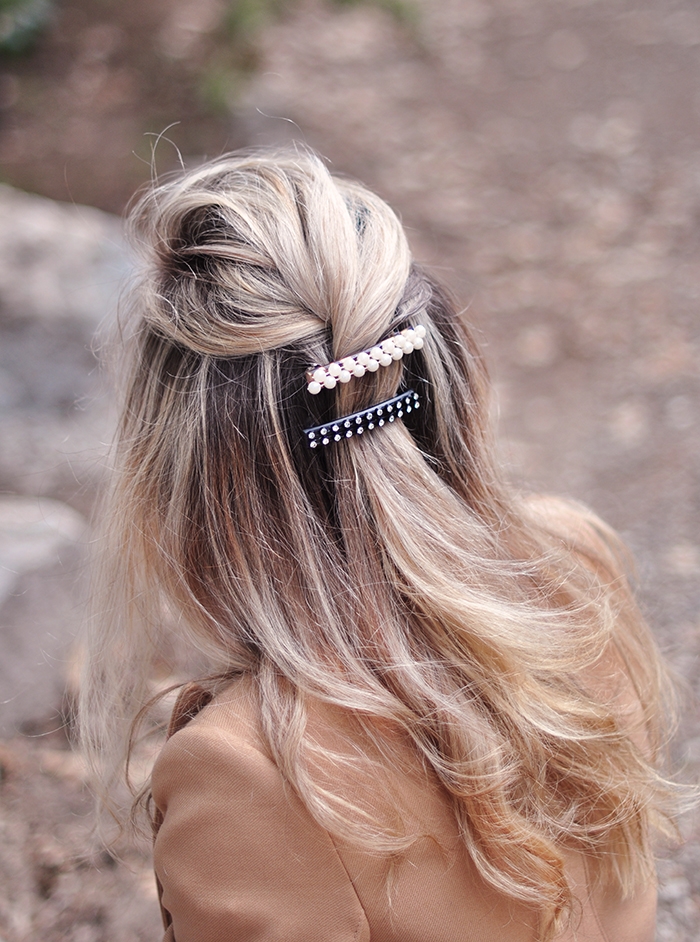 These oversized chunky embellished hair clips and barrettes are still, and will forever be one of the girl's best friends. The fashion trend and fashion statement hit the streets by storm and everyone who was someone simply had to have them. It revolutionized how women became far more independent, simply adding these to the hair being fresh from the bed, and still pulling off a great look without hours of bathroom and mirror time! These are generally super cheap and easy to get hold of with hundreds if not thousands of styles to choose from and make. Follow this DIY to create these easy hair clips.
Easy DIY Hair Clips
So your little princess is starting school soon, and you would love nothing more but to make her the prettiest of them all. All mothers are the same after all! We simply love our small girls growing fast. Too fast! Girls no matter the age love accessories especially if "mama" has a collection of her own, wishing to mimic her. These literally would take around 15 minutes to make around 6 of them. No excuse to not get DIY! Do this with your baby girl acting all grown up.
DIY Celestial Stars and Moons Headband Crown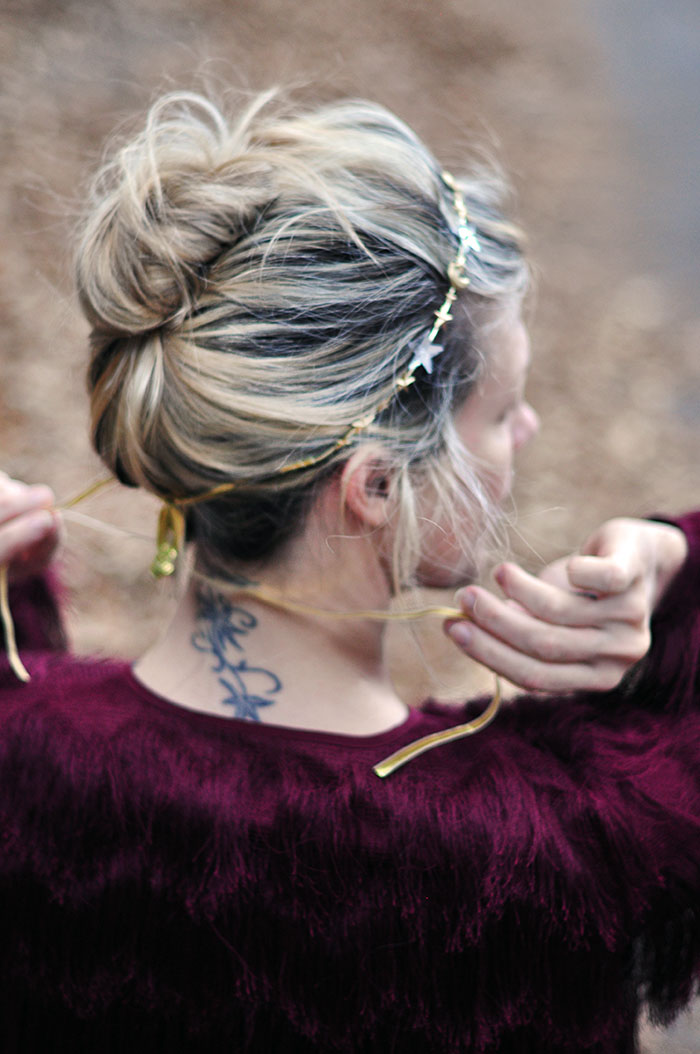 Are you a dreamer of what is out there? In love with the trillion possibilities of the new worlds? Well, let's make it! The celestial stars and moon's headband crown simply look gorgeous and ever so natural. Some of these headbands could end up costing a small fortune, so it is only natural that we found something to suit most budgets. If you are up to the challenge, you will love this creation. Perfect to gift also to friends and family appreciating this kind of hair accessory.
DIY Grosgrain Scrunchie Headband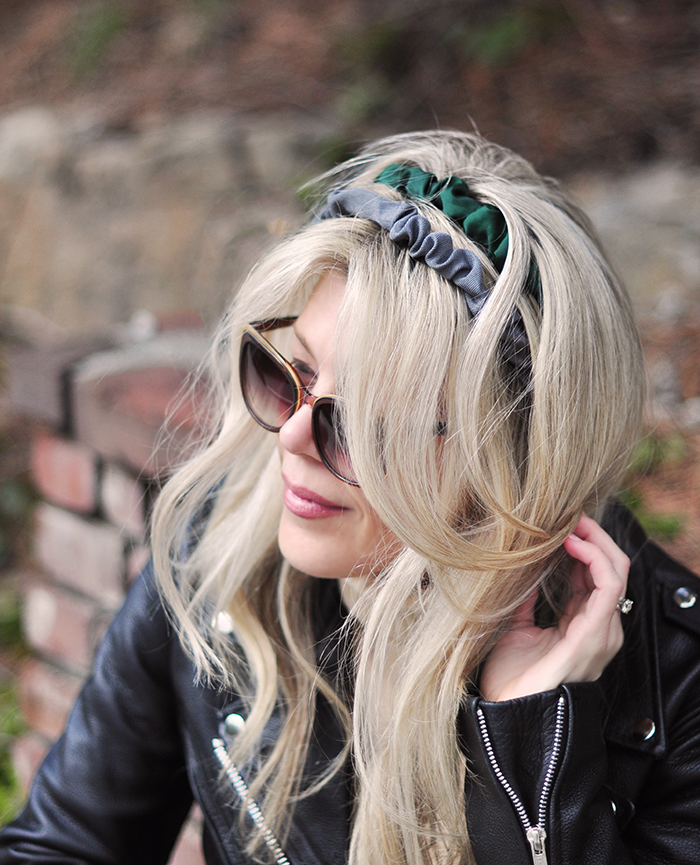 Headbands are very often chosen as a hair accessory. They come in different sizes, patterns, designs, and styles. To create this DIY you will need a simple headband and a material of your choice. If you are having a sewing machine at home, these bands will take no time; or else hand-stitch them of course. Match them with your outfits and use them for any occasion.
DIY Multi-Purpose Hair Accessory
Don't you love when something can be used for more than one reason and more than one dinner? Yes, it is lovely to have a special something for the one event, but at the same time, it is hard to leave behind something we love and adore without cramping the entire closet with new stuff! This hair accessory can also be used as the most beautiful of necklaces. This is perfect acting as a belt for a pair of jeans, around a top hat, or even to hold the curtains into one place. Tell us of something greater and more versatile than this we would love to know!
DIY Ponytail Pearl Ribbon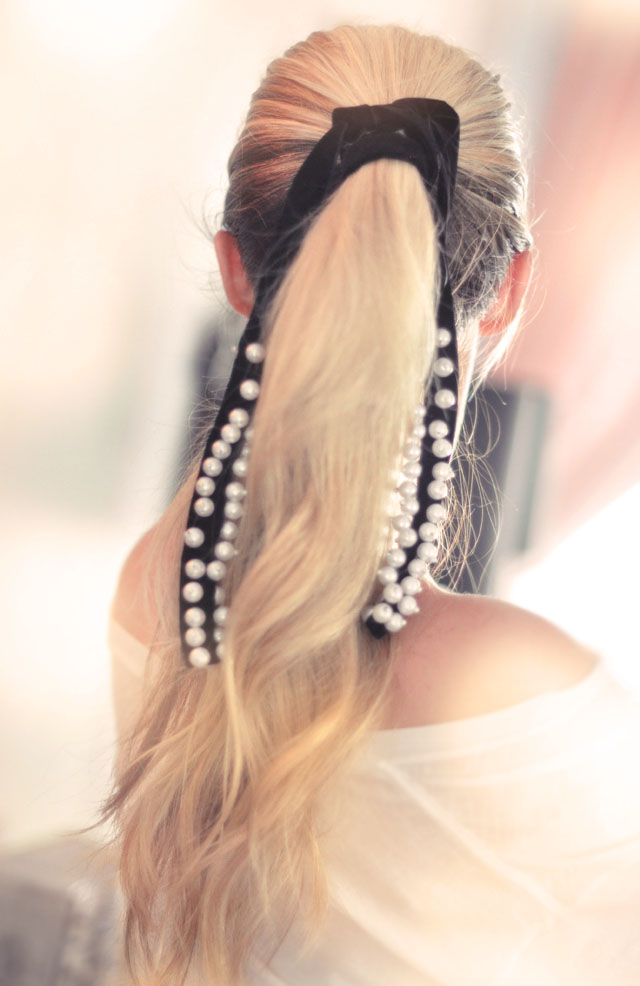 You will need for this next tutorial, a velvet ribbon, different-sized white shiny pearls, a needle thread, and a pair of scissors! That is literally it. This DIY was inspired by Chole, worth an eye-watering 2700 USD. So yeah, you might as well have the morning off for some fun at home creating something not a million miles apart. Once again, this will be best used as the hair accessory you always dreamt of, but also as a belt against a plain cream dress, for around the neck and even within the home itself adding a little Art Deco in the process.
DIY Golden Faux Branch Hair Pins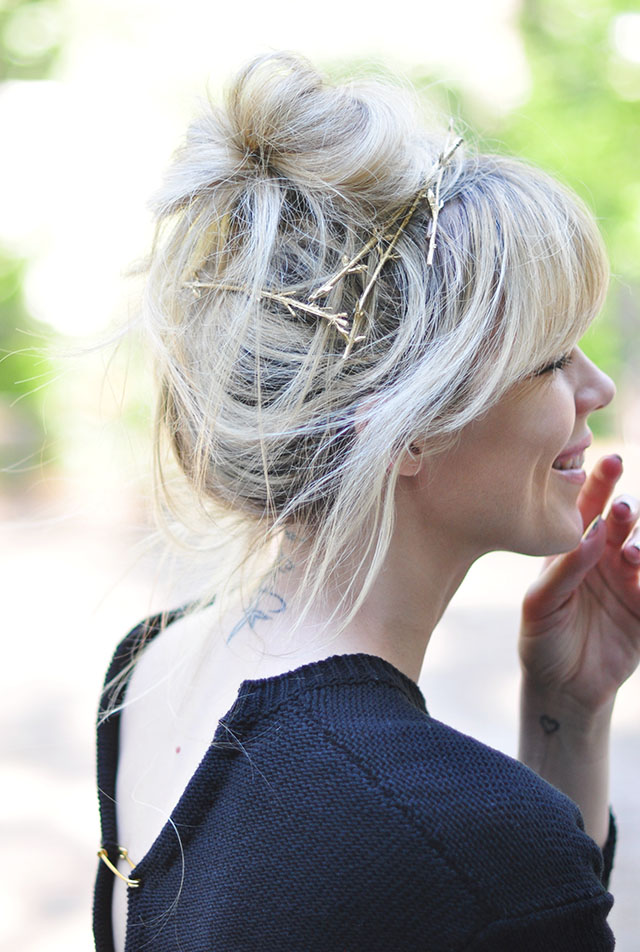 Branches have been seen again and again. So here goes something super fun that will never disappoint and never break down on you unlike so many other tutorials using real branches. The gold spray paint works wonders especially against fair-colored hair but will match beautifully to darker hair complexion. If you are hosting or have been invited to a garden or BBQ party, these beauties will fit right in the context.
DIY Bejeweled Hair Combs
Here you will find two very different hair brooches that are both very easy to do and you'd love to make. They can be worn in so many different styles that make them super flexible with what outfit to wear with them. Very forgiving so to speak! We are bringing back the 80s and 90s for certain! You will need to spend a bit of time on these jewels, however incredibly worth it. Beautifully wear them alongside a simple white top and pair of jeans or a lovely summer dress.
DIY Little Hair Floating Flowers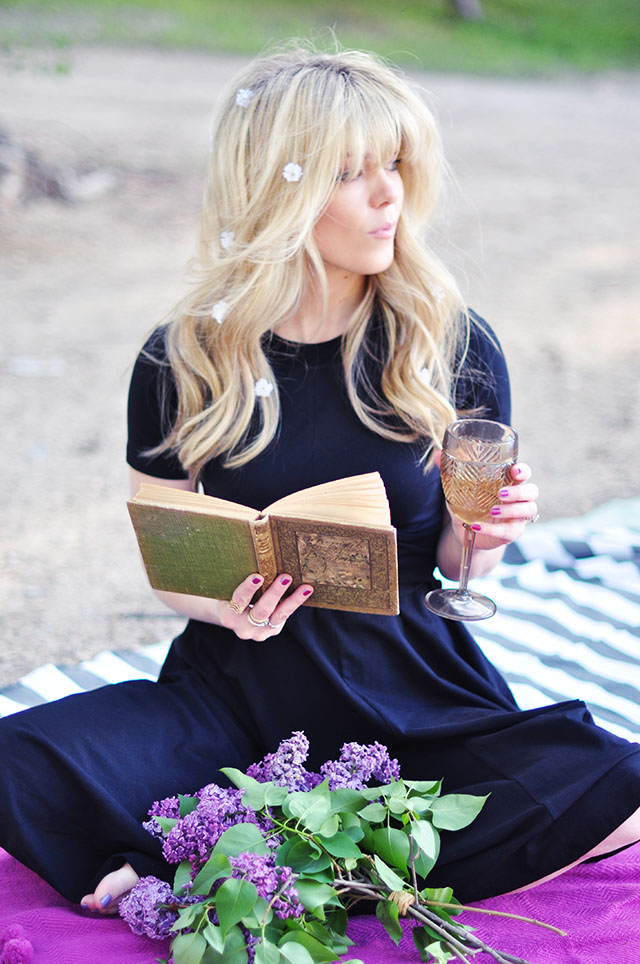 Going for a romantic picnic that he planned in your absence? Or thinking about going for a romantic walk on the thin white sand this weekend or throughout the forest path? Well, here is your chance to live the dream and get the look! Nothing more organic than floating flowers while loving life and embracing the fresh air brushing against your hair, being hand in hand. There is something really extraordinary here and something you will love to wear putting an instant smile on your face. Whether you are with the perfect partner, or simply dancing, treating yourself to a walk alone, this little number will sure put you in the mood for peace.
DIY Beaded Crown Headband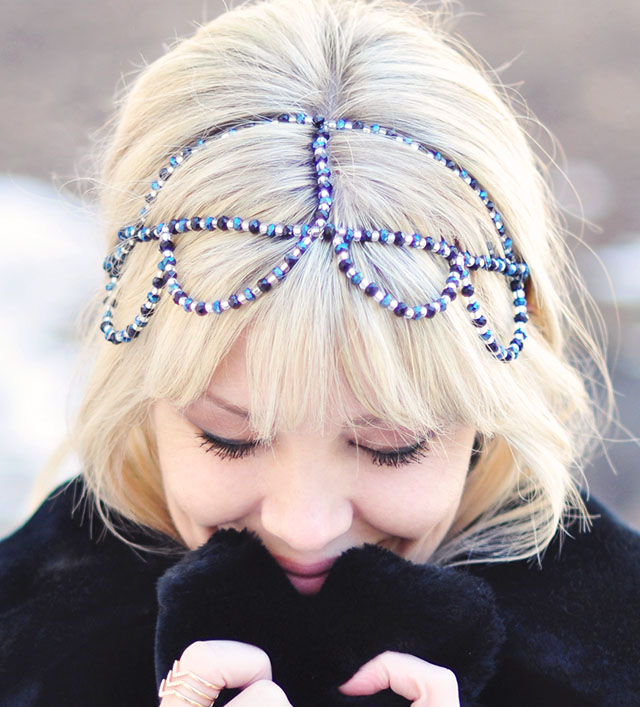 We are all princesses regardless of what others say! Women have this uniqueness about them being able to use as many accessories as they would like, changing their personalities in an instant. Men have different t-shirts and that's about it, right? There are a lot of little steps for this creation and a lot of small hands are required! It could be a little fiddly but looking just how good it looks is sure worth the extra time spent on it.