The leaves are starting to fall, which means one thing, let the renovation begin. We decided that instead of throwing out leaves, pine cones, old vases, jars and etc. Why not turn them into something beautiful to decorate our houses? We are offering some home decorations which are easy to make and will cost you absolutely nothing. Gold is the color of fall, but even if the gold doesn't quite go with your decor at home, you can always mix and match colors to your liking. Head outside and grab handfuls of fallen leaves and get crafting! Don't forget to bring the foliage inside with you! So, let's start and do it yourself!
Glass Vases Filled With Salt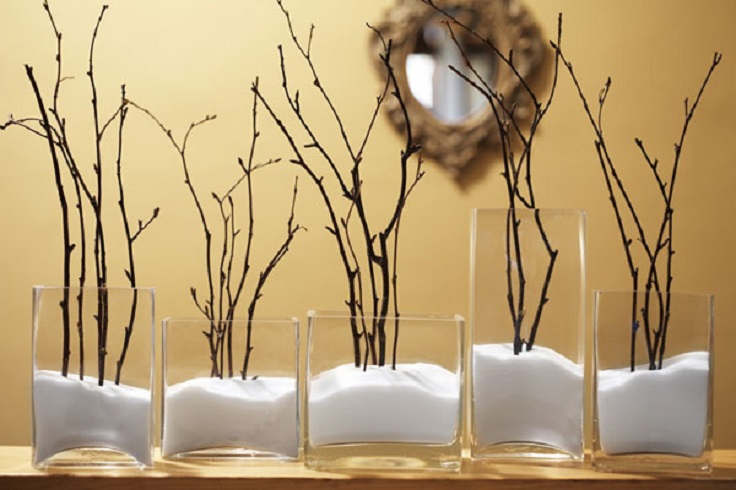 Use your vases that you have at home, to simply just fill with salt and put a few dry branches that you will pick up from your home garden. It is simple and super quick process.
Earthy Twig Wreath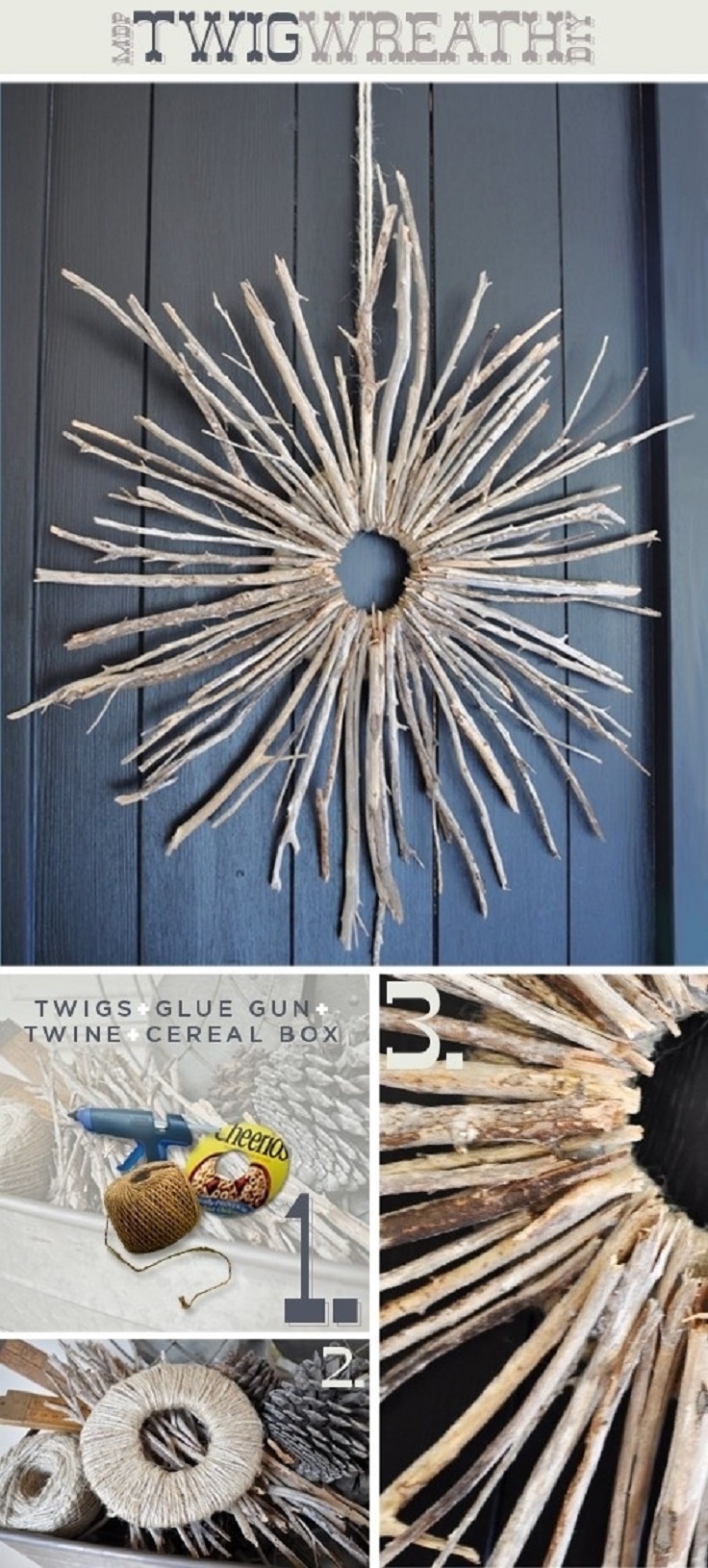 via buzzfeed.com
Who says that wreaths can be put at your home only for Christmas? Take this example and simply celebrate the beauty of fall.
Neon Dipped Pine Cones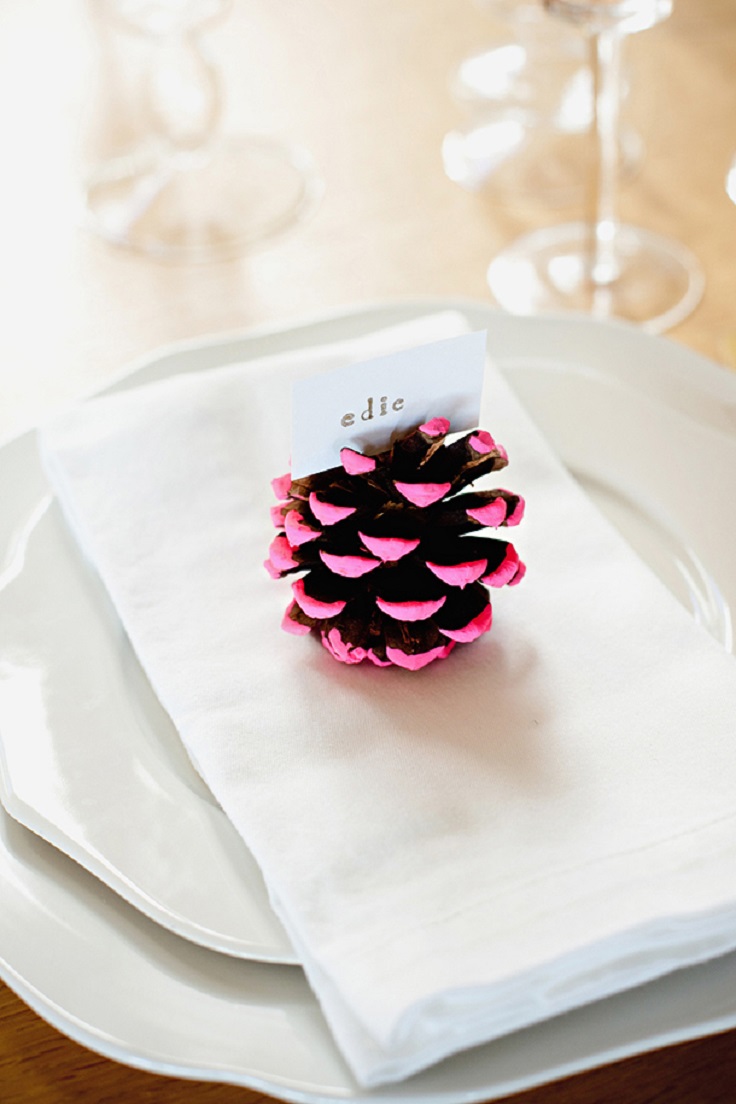 via  buzzfeed.com
Use these pine cones for your Thanksgiving, Christmas, and New Year's dinners. Put the names of your guests, on each pine cone, they will be impressed!
Pine Cone Necklaces for Kitchen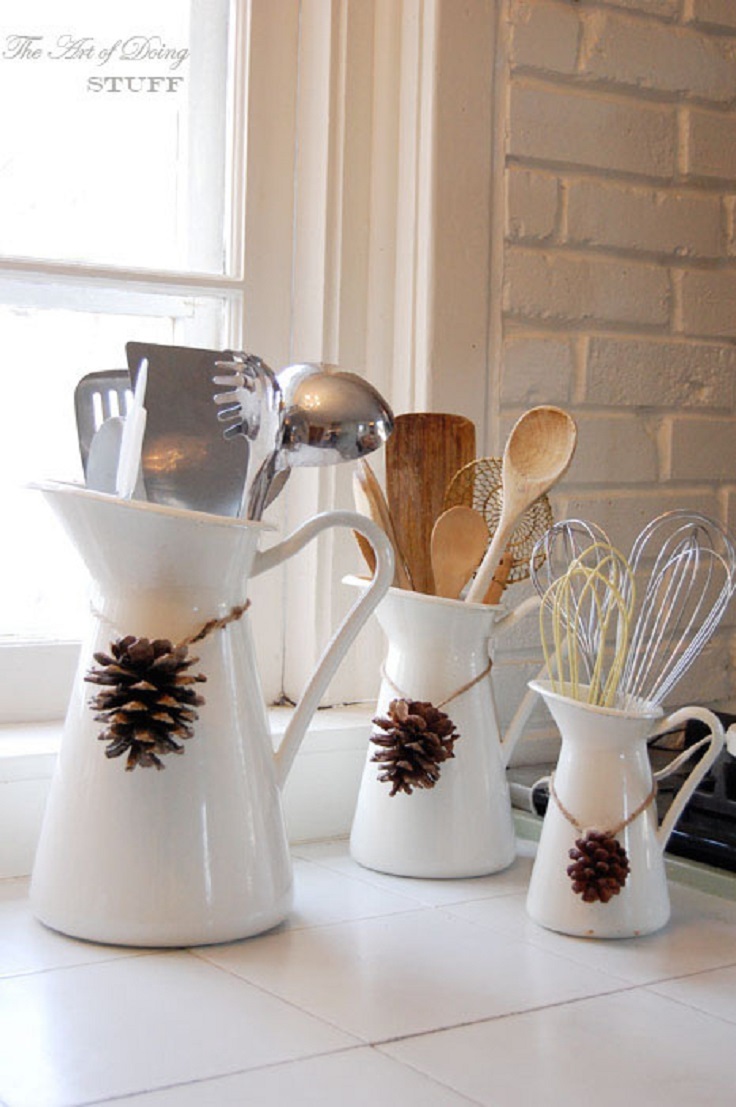 via  buzzfeed.com
There is no end to how you can use pine cones to enhance your decorations. These pine cone necklaces are super cute jewelry for your kitchenware. Also you can use them again, for your holiday decorations in December.
Metallic Leaves in a Vase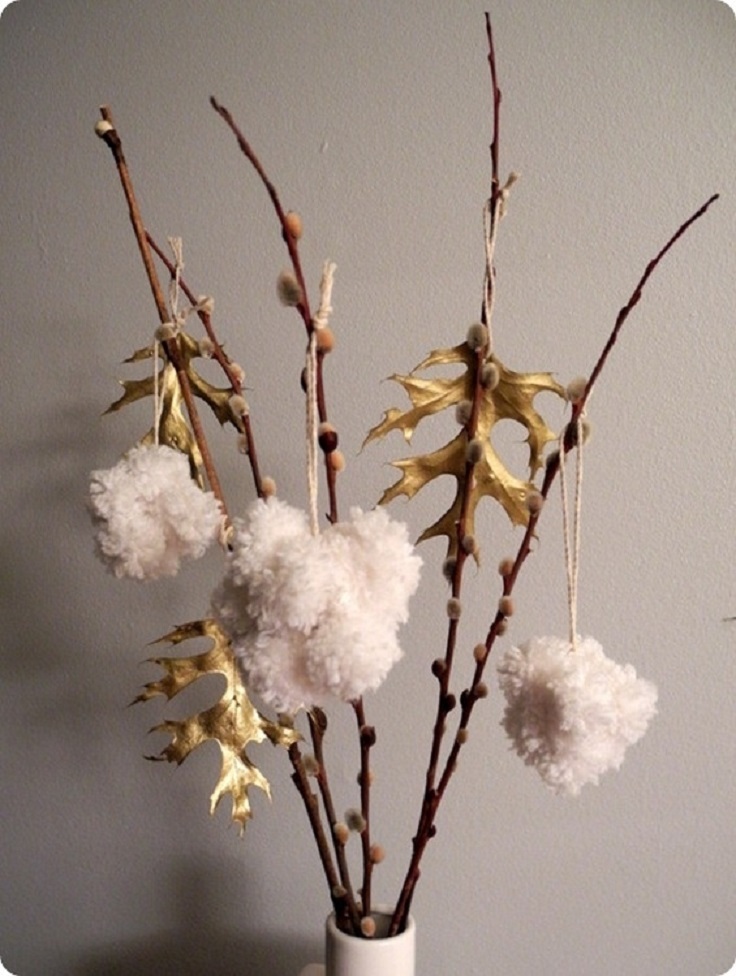 via buzzfeed.com
Spray-paint leaves and attach wires to the stems. Put them in a vase, it will look simply amazing.
Gold Vase Painted on Glass
You can always turn plain glass vases into shining centerpieces using easy-to-apply gold spray paint. Make one, or a dozen, to hold flowers or candles.
Pottery Barn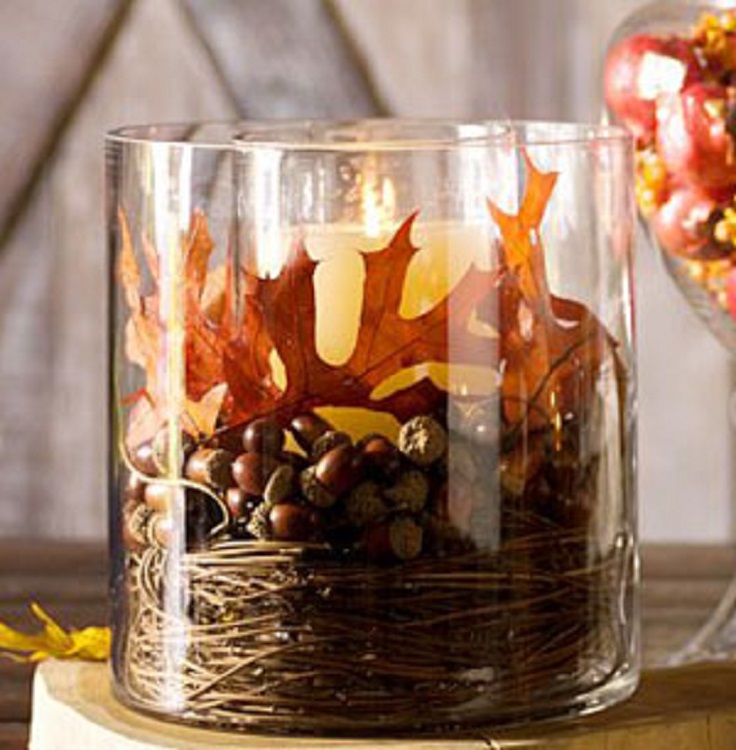 via ivillage.com
Use some glasses that you have at home. Put some candle in it, few leaves, or simply just add some walnuts, hazelnuts, almonds or chestnuts… The choice is yours!
Jar Candles
via celebrations.com
These cute jars are still a tried and true staple for home decor, especially in the fall. These leaf candle holders would look great outside for guests to chat over when the sun starts to go down.
Wooden Candle Holders
These pillar candles are the perfect accessory for anyone's table or mantle this fall. Simply just go to your nearest garden, brought a handsaw with you and cut the wood into a manageable size so that you could drag back to your house. Seriously, are these the cutest pillar candles you've ever seen?
Candle Pillars Made of Cinnamon Sticks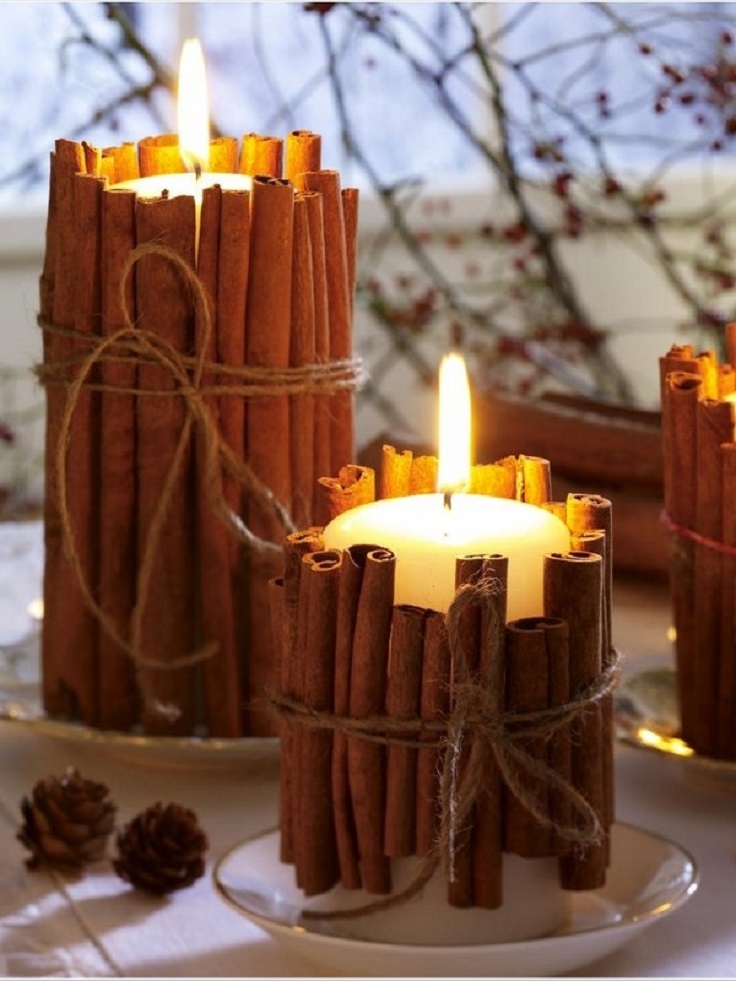 via buzzfeed.com
These candles will make your house to smell and look amazing. You could glue the sticks around a can for extra sturdiness. Don't forget that you can always use these candles for Christmas.